Country Wedding Photos Ideas for 2021
Wedding trends come and go! But there is one – tried and tested style that remains timeless, country style. United States landscape is more of mountains like California and farmlands in Texas helping. These features help many couples adopt the countryside vibe as their wedding inspiration.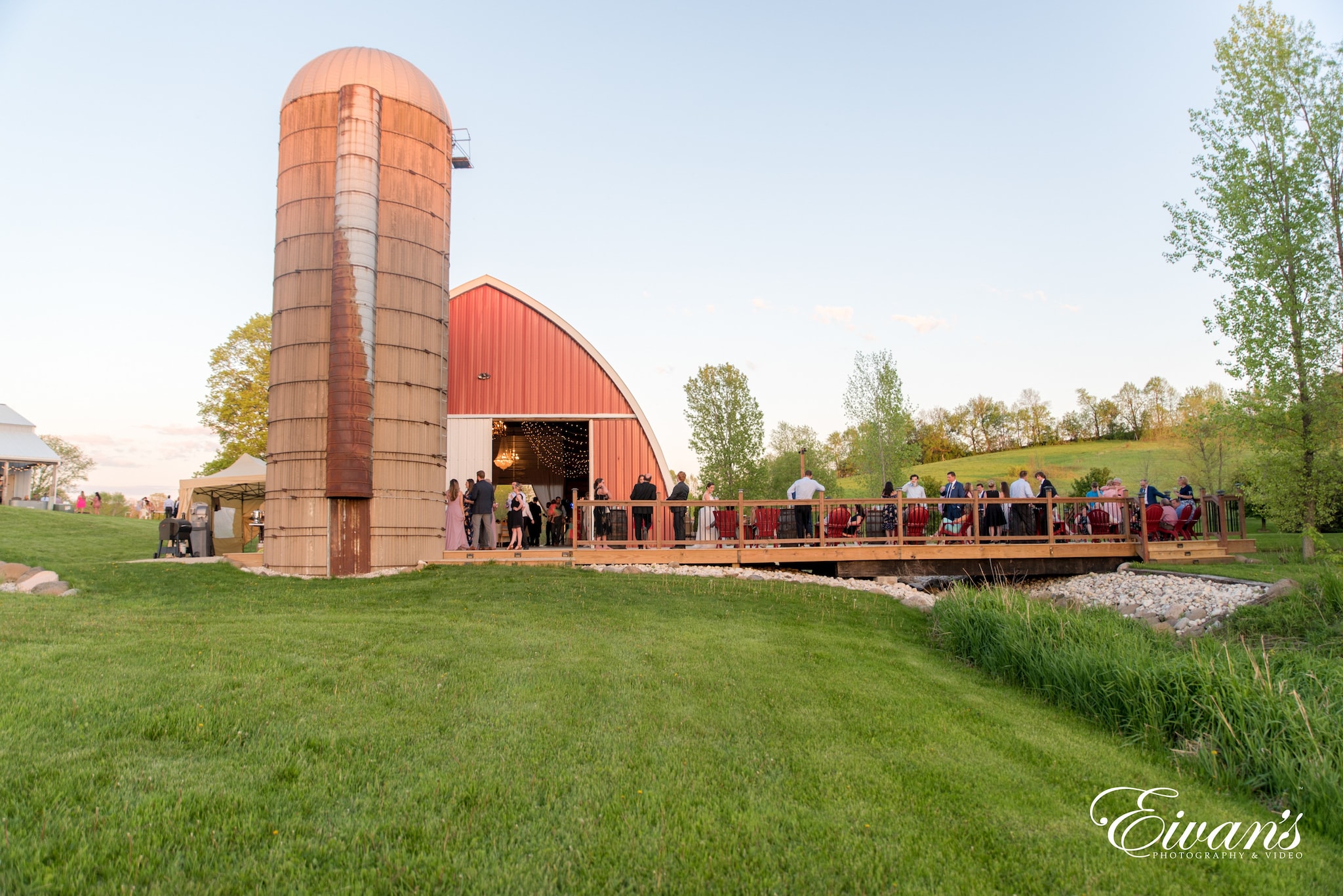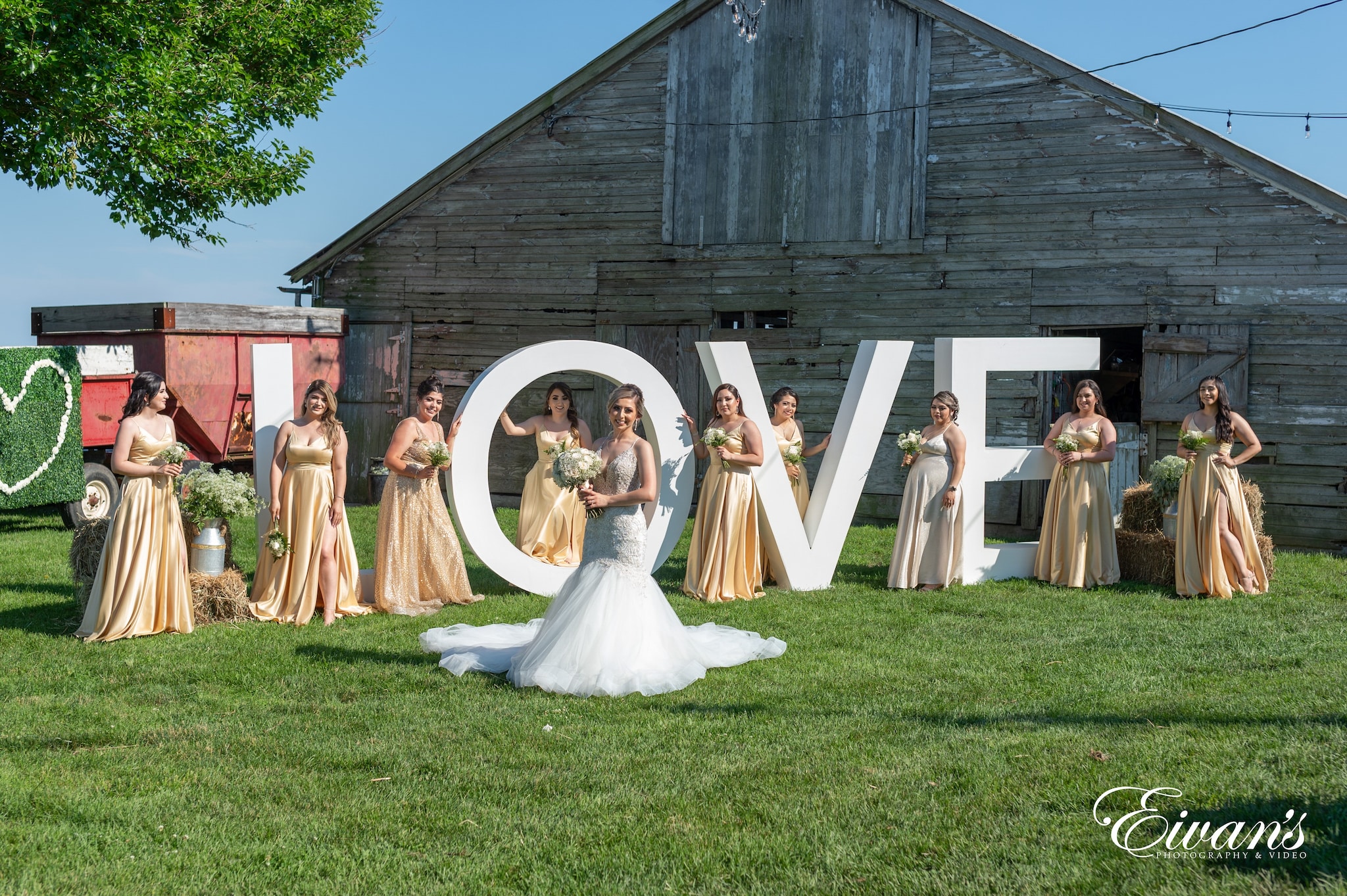 Some of the best country style wedding photos ideas
Incorporate the barn as a backdrop.
You do not have to hold a rustic barn wedding to feature it in your photos. The barn backdrop presents a unique spot for the bride and groom portraits. An old silo can add up a rustic feel to the couple's private moments
A beautiful sunset captured in your wedding portraits is breathtaking. No country-themed wedding photos should go without this stunning view of a colorful sunset in the background.
If you want a ranch wedding or want to feature it on your wedding photography, you can incorporate goats, sheep, or horses. Choose your favorite animal in that case, and you can have the match your wedding bouquet.
Do not forget the white picket fence.
A simple white picket fence is an excellent addition to an intimate photo of the bride and groom. A white picket fence is an ultimate rustic country vibe that you can use as wedding décor for an outdoor wedding.
A walk through tall grass or hayfield.
A country-style setting is not complete without tall ornamental grass or a hayfield. Taking a stroll in either of these areas as your photographer takes shots of you is both beautiful and romantic.
Choose country-themed wedding stationery.
f you choose to have a country or DIY wedding, remember to have the same theme on your wedding stationery. Elegant wedding invites is one of the wedding blogs you can get all your wedding stationeries – wedding invitations, guest book, wedding signs, sitting arrangements ideas, etc. The elegantweddinginvites.com blog has more than enough wedding themes to choose from.
Complete the country theme with your wedding dress, bridesmaid dresses, and groomsmen clothing choices. Cowboy hats and cowboy boots can be cute touches on your wedding party. Cowboy boots can also serve more traditionally, as décor like flower vases on the dessert table. You may also pair tulle skirts with a plaid shirt for a casual yet rustic chic look. For a more fun ceremony, allow your bridesmaids to choose their dresses within your color palette. You will love the photos from this country chic look for you and your bridal party.
Burlap, lace touches, gingham are some of the common touches at a country décor ideas. A burlap table runner on the wedding table or lace wrapped bouquets brings a country feel to your ceremony. Do not go overboard with one fabric, or one color rather maintains your wedding color ideas.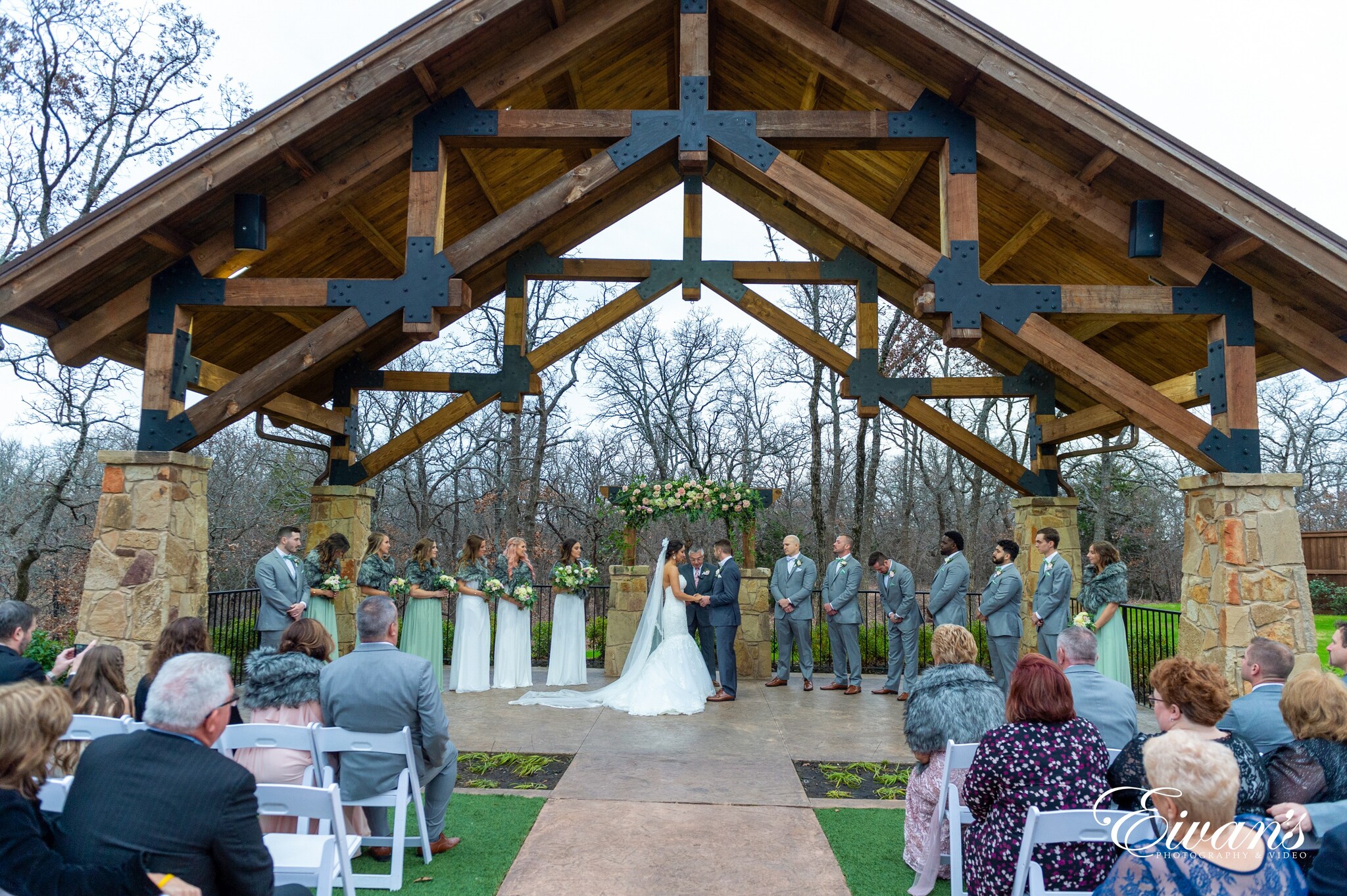 A country wedding allows you to mix and match flowers for outstanding beautiful wedding decorations. The photos will tell it better when you see those popping colors! Create unique bouquets of colorful wildflowers for your centerpieces and your bridesmaids. You can mix spring and summer flowers for that bright array of flowers. You can hire a rustic country wedding florist to help you with your flower mixing and arrangements.
Go an extra mile with a flower crown.
Instead of the ordinary bouquet, stand out on your wedding day with a mix and match flower crown. Wildflowers mixed with baby's breath are a perfect combination for a country bridal style.
Go all-natural with the venue and décor.
If you choose to have a farm wedding, use the trees around wisely. Wedding photography captured around the farm and its greenery are breathtaking. You can opt to use wooden wedding décor like cake holders, cake toppers, or flower vases. If you choose an outdoor wedding, you can incorporate a wedding arch made of wildflowers or greenery. You can hang your engagement photos on the branches around the venue or at the branches of centerpieces. Allow nature to do the talking in your wedding ceremony or reception.
Go country with the food.
One of the best things about a country wedding is the food! Fried chicken, mac and cheese, gravy, pound cake, etc. all of the best foods have a country attachment. You can have a well-balanced menu for your country wedding, and it might even cost you less. For drinks, you can choose the old-fashioned Coca-Cola bottles for easy sipping.
Choose your wedding cake style and bake it if possible or have your relatives or friends do it. Include homemade wedding favors for your guests packed in paper bags. Get some creative ideas for a country wedding cake from the knot and other wedding blogs.
Even music can be custom-made to fit your wedding. Say I do in an all-country music wedding with a live band or a DJ playing. It's a fun time for you and your wedding guests to dance the evening away from renowned country tunes.
If your wedding goes all the way to the evening, incorporate the fireplace. Or if you are having a winter wedding, the fire is a must-have to warm the guests and complete the country vibe. You can also have lights hanged around the wedding reception venue for a beautiful evening.
To sum it up
You can either choose to use country wedding venues or get your wedding photographer to take photos with a country background. All of them will bring out the country vibe you wanted. And you do not have to plan this whole event alone because it's a backyard wedding. Look for wedding planning services to help you put together a country-themed romantic wedding. Let's get planning!