How to Have a Country Chic Wedding
By Eivan's Photo & Video Editors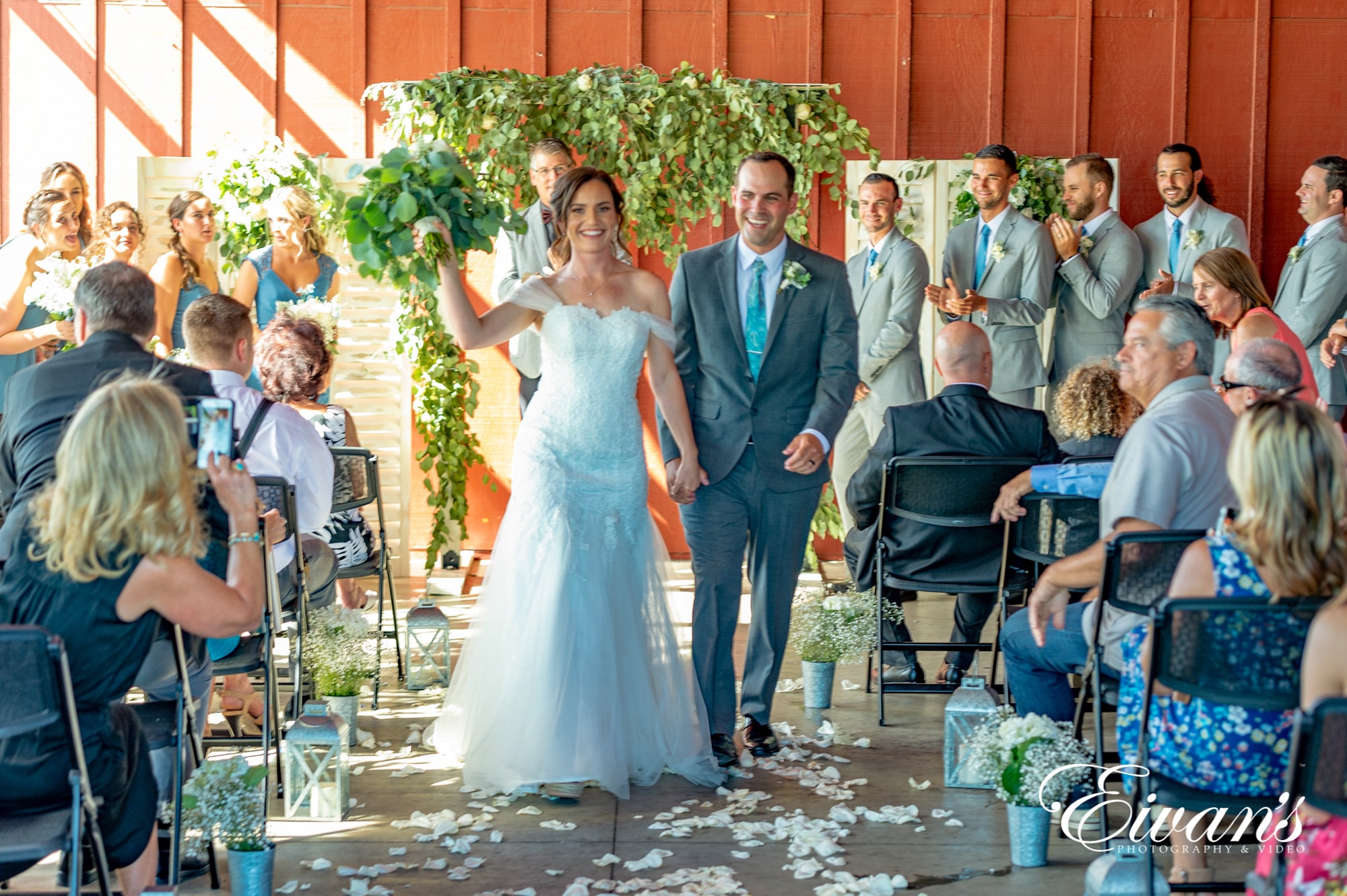 Weddings are some of the most exhilarating and look forward to events. You can choose so many different styles and themes, one being country chic.
If you are fond of the outdoors, then a country-style wedding might suit you well. If that's the case, then make sure to read this article on how to have a country chic wedding. Heres a guide to help you know what to do in order to start planning.
Why Choose a Country Chic Wedding
When people think of wedding events, they usually have an indoor image that comes to mind, such as a chapel. However, wedding celebrations have expanded to other more unique, and sometimes more stylish, places nowadays. Most of these new wedding venues take place outdoors.
You can make the most of the outdoor weather
Having your wedding outside can offer new perspectives and ideas you can incorporate to celebrate your big day. The best thing about the outdoors is you can make the most of the weather. Out of the four seasons, spring and summer are the most ideal to have your outdoor wedding. With the sun brightly shining in summer and the trees beautifully sprouting in spring, there's plenty to love about these seasons.
You can enjoy the open atmosphere
Another great thing about outdoor weddings is that you get to enjoy the open world. The atmosphere of nature is always soothing to the mind. Plus, who doesn't like to feel the fresh air of open countryside or the stunning scenery of the wide fields? By having your wedding venue outside, you have a broader range of options to choose a location that can give much more of an amazing view or backdrop than what an indoor venue can give.
It is more friendly and casual
The unique thing about country chic weddings is that they are a little bit less formal than the typical chapel or traditional wedding. The perfect example is the attire or clothes you wear at these weddings. For the traditional wedding, the men usually wear a tuxedo. But, for the country chic wedding attire for guests, the men and women wear slightly different clothing that is considered to be more casual. Therefore, the event has more of an overall friendly or less tense feel to it.
It suits some couples' personalities
The last obvious reason why some couples would choose a country chic wedding is that it compliments or represent the couples' personalities. If you're a true country gal or fella, then it would be fitting to have your special day where you will feel relaxed and in your comfort zone. Wedding planning can get very stressful, so anything that can lessen the stress, such as having the venue at a familiar place, would be a great help.
Where to Have Your Country Chic Wedding
If you understand the phrase, "less is more", then you understand what a country chic wedding is all about. This style of a wedding celebration is becoming increasingly popular because it's a lot simpler and offers more natural beauty than the traditional version. Despite this style's simple look, you can still get just as extravagant because the open areas offer many ways to personalize your country chic wedding décor.
Your country chic wedding ideas will highly depend on where your venue or location will be. What makes this kind of wedding is your environment, so make sure to choose a place that has a special connection for you and your partner. That way, every other wedding plans will revolve around this location. Below are some common ideas about where you can have your country chic wedding.
The Garden Wedding – The most common country chic wedding theme is to have a whole lot of diverse pot plants and florals decorated around the wedding venue. This set up would go perfect with the spring season or to compliment a garden area. This theme is also popular for many family guests, such as those with lots of children.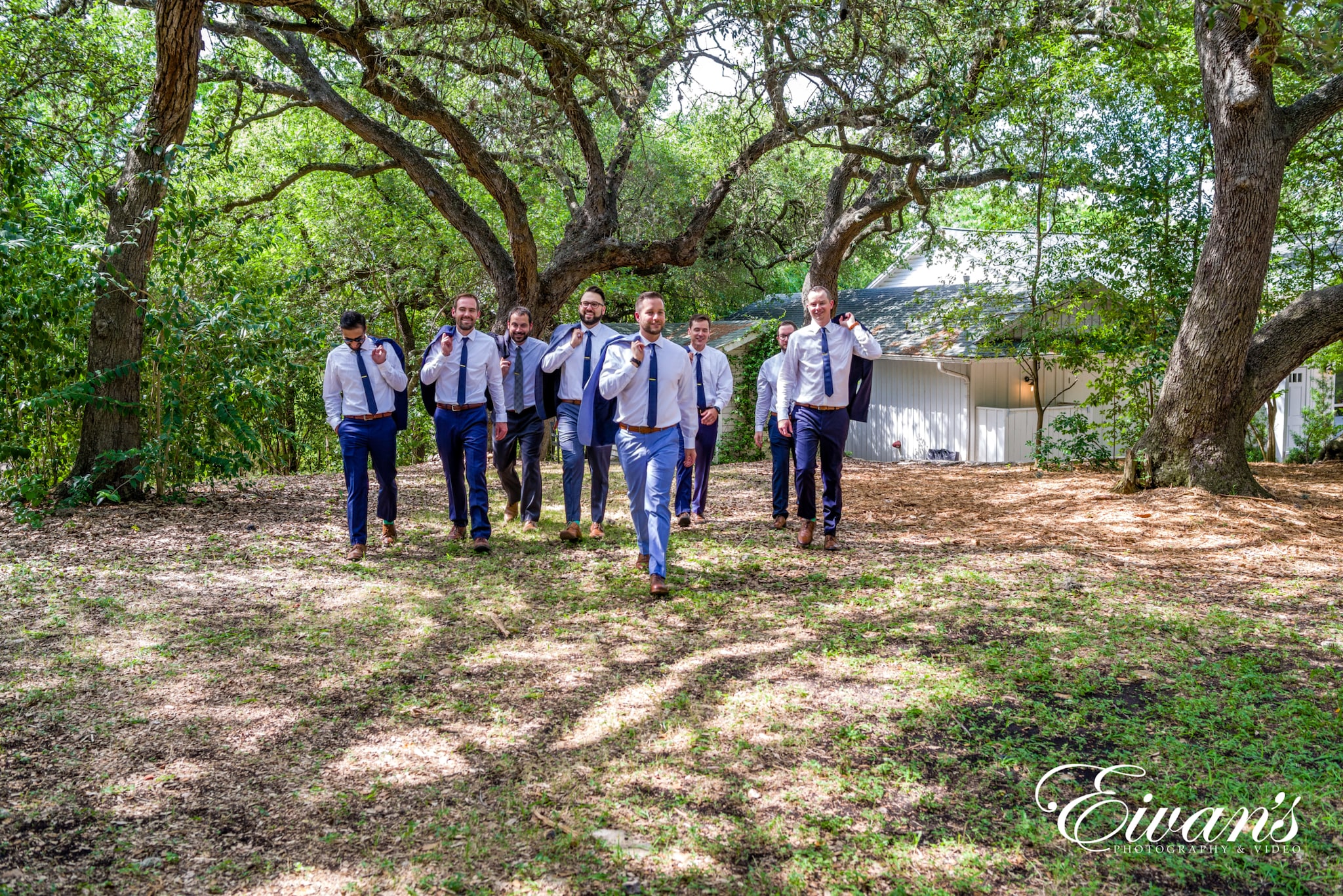 The Forest Wedding – If you enjoy the looks of trees or the forest view, then you can absolutely have your wedding in these kinds of locations. The brown color of trees or wood is one of the easiest to match when it comes to decorations. In fact, if you choose to have your wedding in a forest, you might not have to do much decoration as the environment can be half of your décor already. As a bonus, forested areas give amazing backdrop photos.
The Barn Wedding – A barn wedding is a perfect solution for couples who want to have an indoor wedding but outdoors. The benefits of being under a large barn are that you can still have the alter and the main seating hall under the shade while having the buffet or drinks table outside. This unique style can truly make the most of both the indoor and outdoor worlds.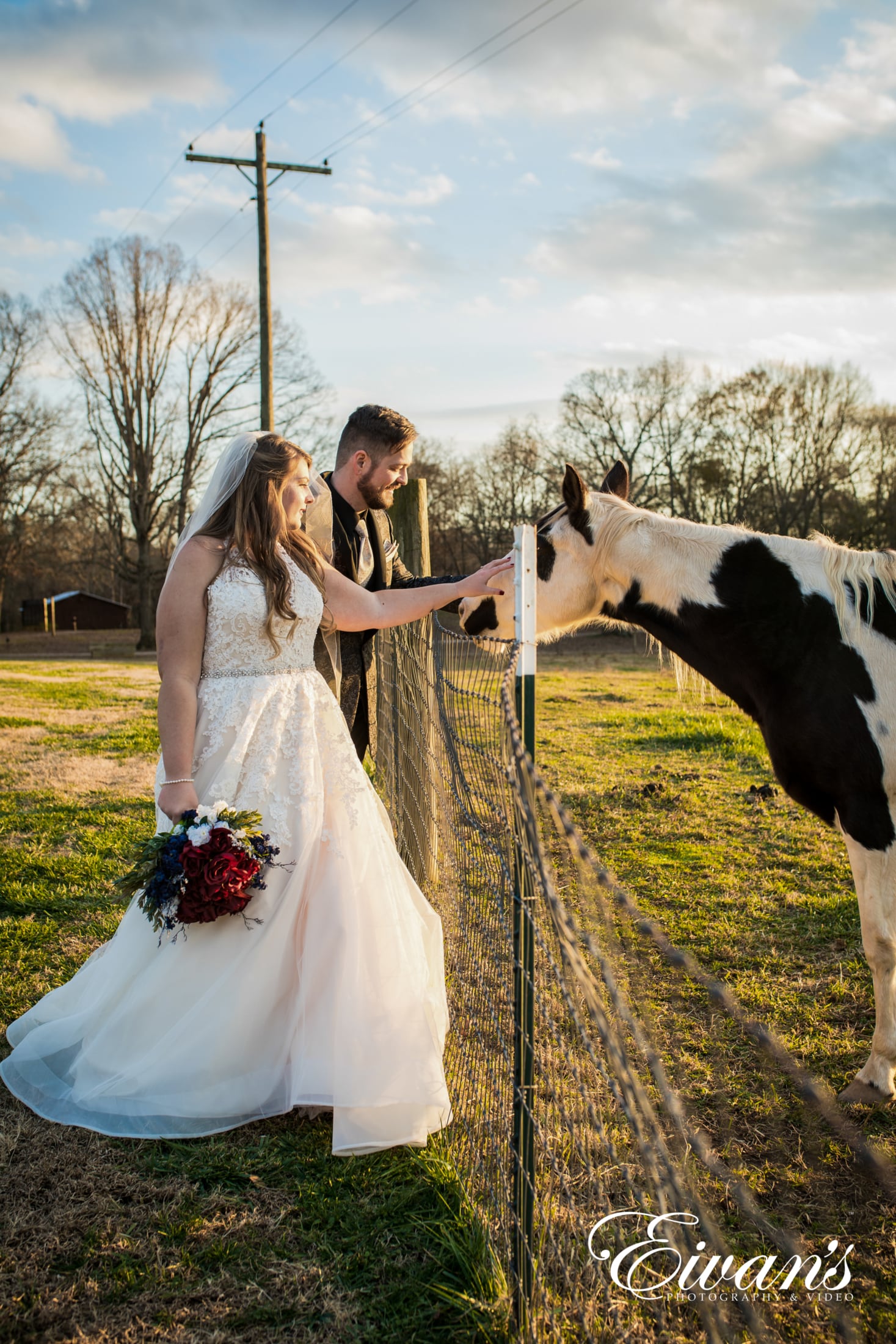 What to Wear at a Country Chic Wedding
As already mentioned, what the guests wear at a country chic wedding is a little different. This is also the case for the bride and groom, although the change is hardly noticeable for them. Of course, in the end, it comes down to the preference of the engaged couple. If they choose, the country chic wedding attire can still follow the traditional attire. So, as a host, it would be best to be specific in this planning stage to avoid confusion. After all, your wedding day is all about you, so you have every right to make it however you want.
For the Men
Without a doubt, guys tend to be the easiest to dress compared to women. Men have fewer clothing choices available for them, so it's easy to get them over and done with. The general attire for men at a country chic wedding is slacks (with a complimentary belt), a button-up shirt, and a pair of deck shoes. Some men might add a bright colored suit jacket with their look, but this overall outfit is the general universal look for any country chic wedding.
A couple of things that should never be worn to weddings are flip-flops and tank-tops. Some formal sandals can be okay, but for men, they're usually not worn, even in an outdoor setting. Unless this clothing is specified in the invitation, you should also avoid wearing jeans.
For the Women
Women already have plenty of choices when it comes to clothing, it's especially the case for female guests at country chic weddings. This is one of the fun benefits of having this kind of wedding.
If you're having your wedding during the springtime or summer, then short dresses are the ideal style. Not only do country chic wedding dresses look very cute and pretty, but they will also give you enough open space or skin exposure to prevent excessive sweat from the heat of the seasons. When you choose these kinds of dresses, you can have them with short sleeves, long sleeves, or go sleeveless. However, you should avoid strapless dresses because this style of dress is more suited for backyard gatherings than weddings.
When it comes to footwear, high heels are not quite at home in country chic weddings. The ideal footwear for women is ankle booties, certain sandals, or wedges. Because you'll be walking on grass or sometimes dirt, you want to wear something a little more sturdy and solid. Otherwise, you might go home with blisters or bruises on your feet.
If the wedding is going to take place during winter or fall, then the clothing will need to be warmer. Instead of short dresses, you can choose to wear long dresses with matching dress shoes. But, if you really wanted to stick with the short dress idea, then just add tights with boots instead. If dresses are not your cup of tea, then you could go with a long skirt and blouse combo. If you're a fan of wearing high heels, then you can get away with wearing them at country chic weddings in the cool seasons.
This article on how to have a country chic wedding will help you get the idea of what country chic weddings are all about. There are a time and place for everything and a country themed wedding has its many exciting benefits. So, as you consider a country chic wedding, remember to still personalized every aspect of the planning process. That way, your big day is truly a memorable one for you and your future spouse.