30 DIY Fall Wedding Centerpieces – In Season Designs With Fruits, Flowers, and Vegetables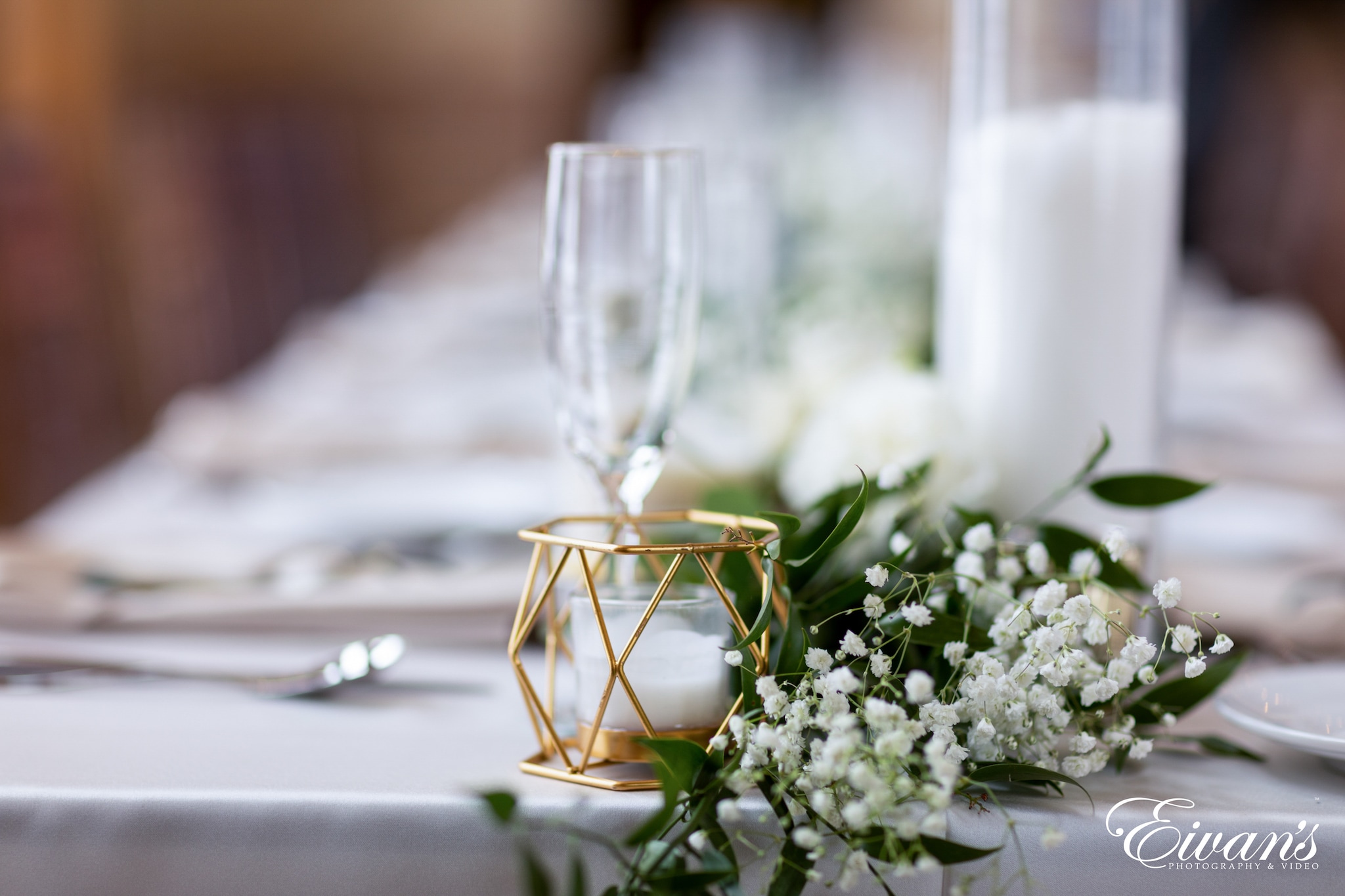 By Eivan's Wedding Team 
Autumn is a glorious season synonymous with pumpkins, trees changing colors and brisk weather.  Fall is a wonderful time to tie the knot with plenty of wedding ideas.  Cooler weather, vibrant color schemes and beautiful leaves always bring in outstanding natural wedding colors.   
If you are planning a fall wedding, you are up for a good ride.  You have plenty of centerpiece ideas for your big day in terms of colors and styles. Your guest's attention will be drawn to the well set tables with magnificent centerpieces.
The number one rule that you should preserve is to keep the centerpieces low.  Why?  So that your guests can make contact and socialize with those across the table!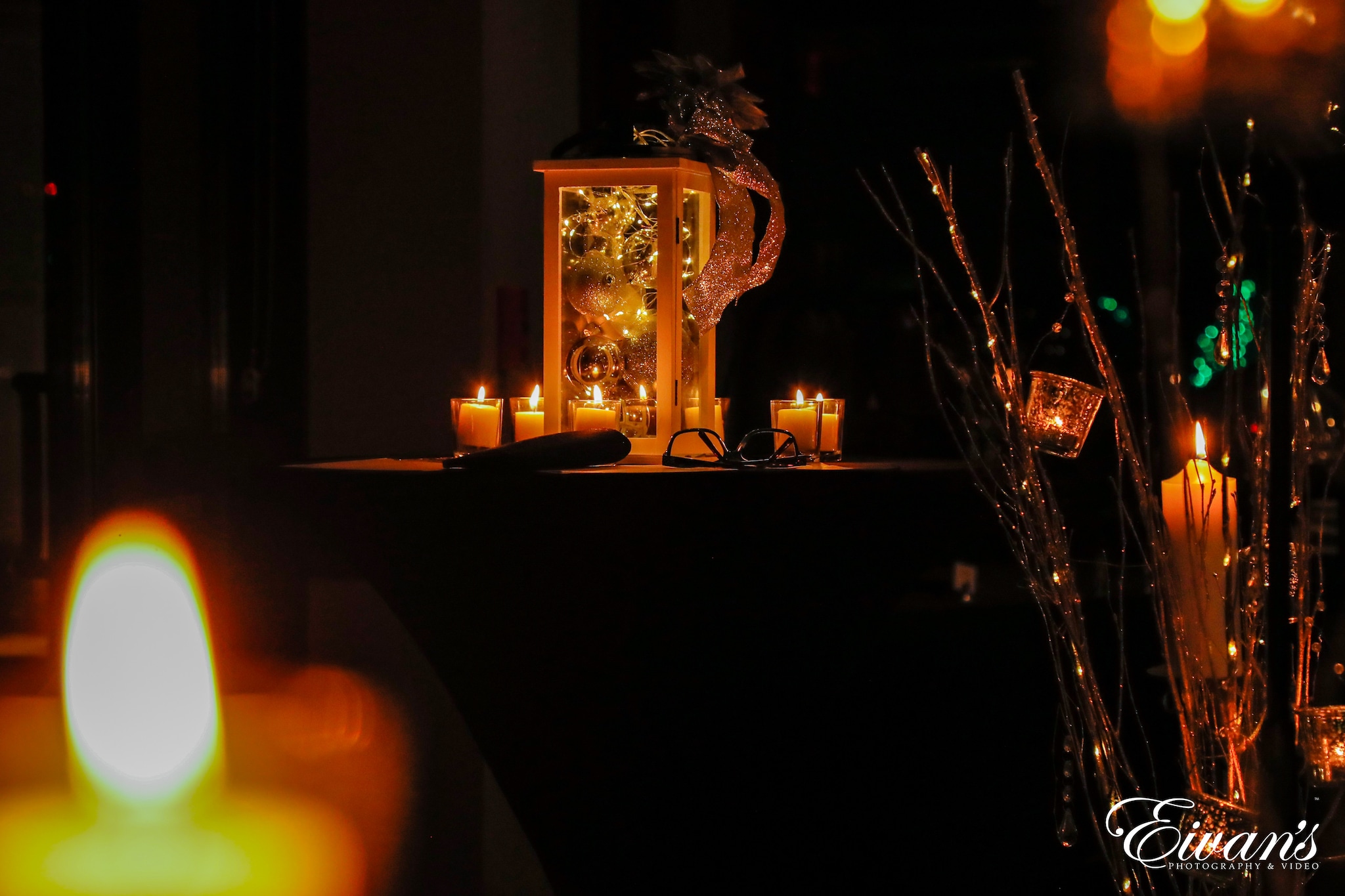 These centerpiece ideas are perfect in inspiring your wedding décor
Farmers' market vibe – fall is the best season for the farmer's market.  Assorted fruits incorporated with fresh flowers are way to go.  Fruits pick up accents from the flowers creating a cohesive vibe for fall wedding centerpieces.
Pumpkin fall wedding centerpieces – Pumpkins come in a variety of colors and are in plenty in the fall season. The variation of colors – you can even paint some, brings in a rustic feel in the modern culture.
Use of greenery – An outdoor venue that is all green with grass highlights the season's most natural features. Coupled by leafy green statements from foliage mixed with common wedding flowers completes the theme.  You may also opt to hang installations with greenery to bring out a more beautiful visual impact in your wedding event space.
Use of bright leaves – fall is about mixing colors to bring a perfect blend.  Bright leaves are a perfect choice for fall wedding décor.  The texture they add to an arrangement is breathtaking not forgetting the color pop against a dark tablecloth.
Pomegranates and flowers – These fall wedding centerpieces incorporates garden roses, zinnias, leaves and pomegranates.  With these rare fruits in season, they add a beautiful texture to the centerpiece.  A mixture of blooms in shades of burgundy, red or even yellow adds a fantastic taste to this centerpiece.
Berry Fall centerpiece – Red berries, ivory dahlias, fuchsia celosia all combined brings out an elegant inspiration.   Beautifully arranged in a mercury glass, they create an organic romance feeling to the event space.
Complement rich tones with traditional palette – orange, evergreen, burgundy are all hints of natural fall colors .  Pairing them with a neutral linen table cloth with gold décor pieces add elegance to the space.
Mini pumpkins – It's easier to paint mini pumpkins and bring out the color palette of your choice.  White pumpkins are a common theme you can adopt.  The more the merrier!
Bright blooms –     Pink and red roses are fall flowers which are commonly used in the wedding decorations.   Pick bundles of red and pink roses and pile them up in beautiful wooden bases to spice things up differently.
Candle lit – Candles of all types and colors are welcome to adorn the wedding set up.  Red and burgundy dahlias as well as carnation are a great addition to the candle lit   
Goblets – these vintage glasses combined with Merlot hued blooms are unique fall wedding centerpieces.
Modern rustic leaves – Long branches of leaves offers a rustic feel.   Combined with glass vases, they bring out the beauty of a rustic wedding.  Leaves have always stood out for their color and texture.     
Dahlia and fig tree wedding centerpiece – Dahlias are common in the fall season!  Incorporated with pinks, burnt orange and purple they offer a new color palette for the season. Figs are a great addition bringing a rustic fete for an elegant celebration.
Fall fruits centerpiece – Fruits and vegetables in season will do the trick!  Apples, grapes, pears, pomegranates, radishes, and beets, all in one basket.   Add flowers or greenery to complete the look and balance the centerpiece.
A table runner – To add softness and texture to your table setting, use a table runner. Lace is the best fabric that displays softness on your tablescape.  Incorporate it to the wedding tables to display a calm atmosphere in your event space.
Use hanging florals – Hanging floral centerpieces are a fall favorite.   They are a great option is you want to do away with the table floral arrangement.  Adding some metallic touches to the hanging florals creates attractive canopies.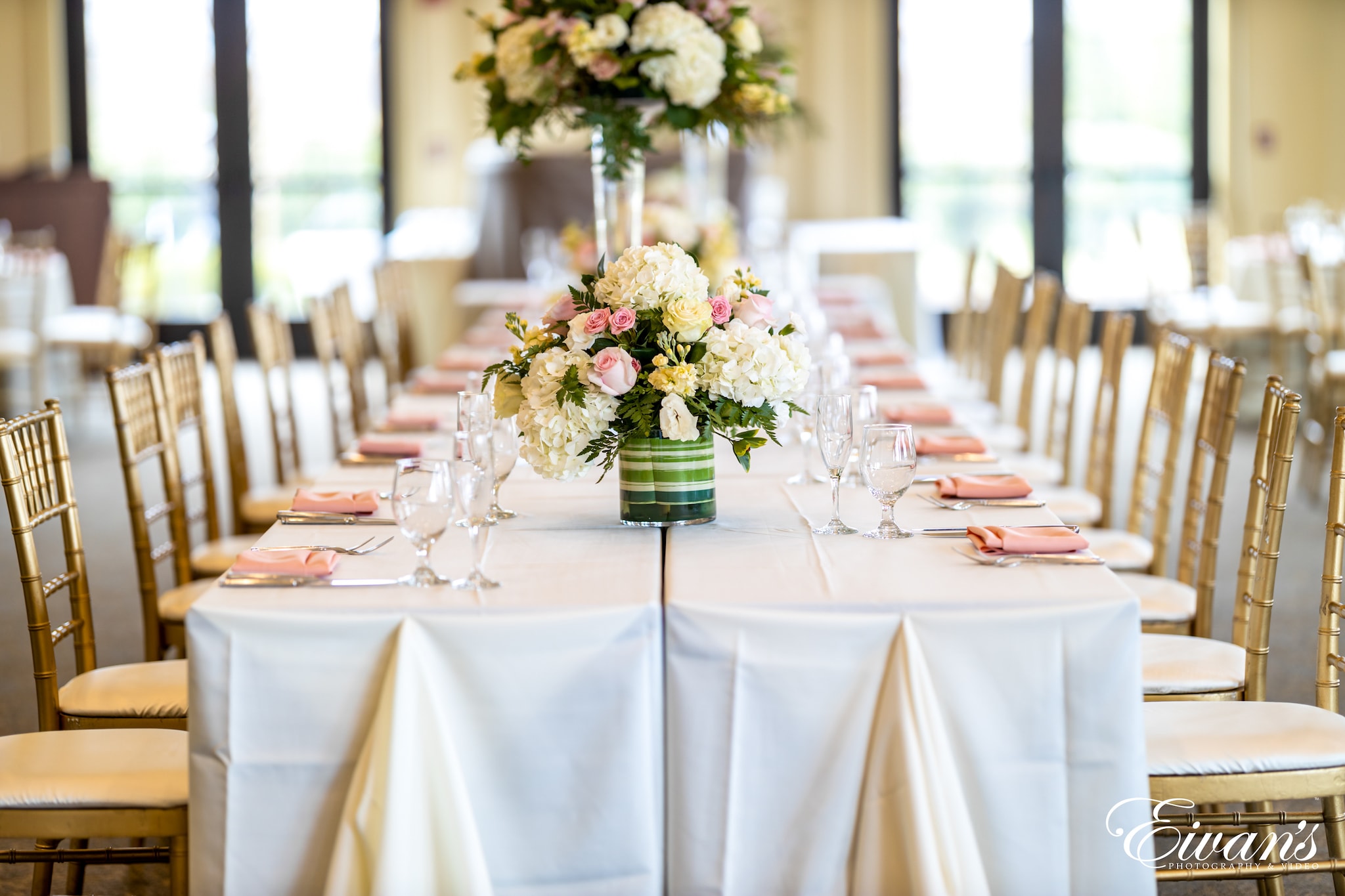 DIY centerpieces for fall wedding ideas
Mason jars – Painted mason jars are a classic!  Filled with fresh flowers, they look great for any fall wedding. Go for light and neutral colors that are easy to flow with most color combinations.
Pumpkin or gourd vase – scoop out the inside of the pumpkin and voila a rustic vase!  Top it up with bright orange and dark red flowers or your color choice and display them. You may also paint your gourd or pumpkin the colors you want.
Bring in your succulents – autumn weddings attract lots of succulent plants due to their availability all year long.   A rustic basket is a creative way to present them.  
Tree branches – They are an outstanding autumn wedding diy project!  With candles and fresh flower arrangements added to this theme, they make an excellent centerpiece.
Ceramic and glitter pumpkins – Spray glitters all over pumpkins and plaster cement on the rest to get an outstanding autumn wedding  centerpiece.  
Mason jar – Fill it with colored corn kernels and candles giving it a rustic touch.
Tree logs – Tie ribbons on the logs or leave them rustic.  Use them as candle holders and burlap.  
Acorns, pinecones, cranberries and leaves – This combination creates an epitome of fall's beauty.
Cranberries, variety of fall fruits, strands of wheat – mix all this in a large glass vase to create a vibrant stunning centerpiece.
Flower vases – There are many ways you can make diy projects using flower vases. Fill them with water and float tea candles or bright flowers – red or orange colors.