6 Tips for Planning a Winter Wedding
By Eivan's Photo & Video Editors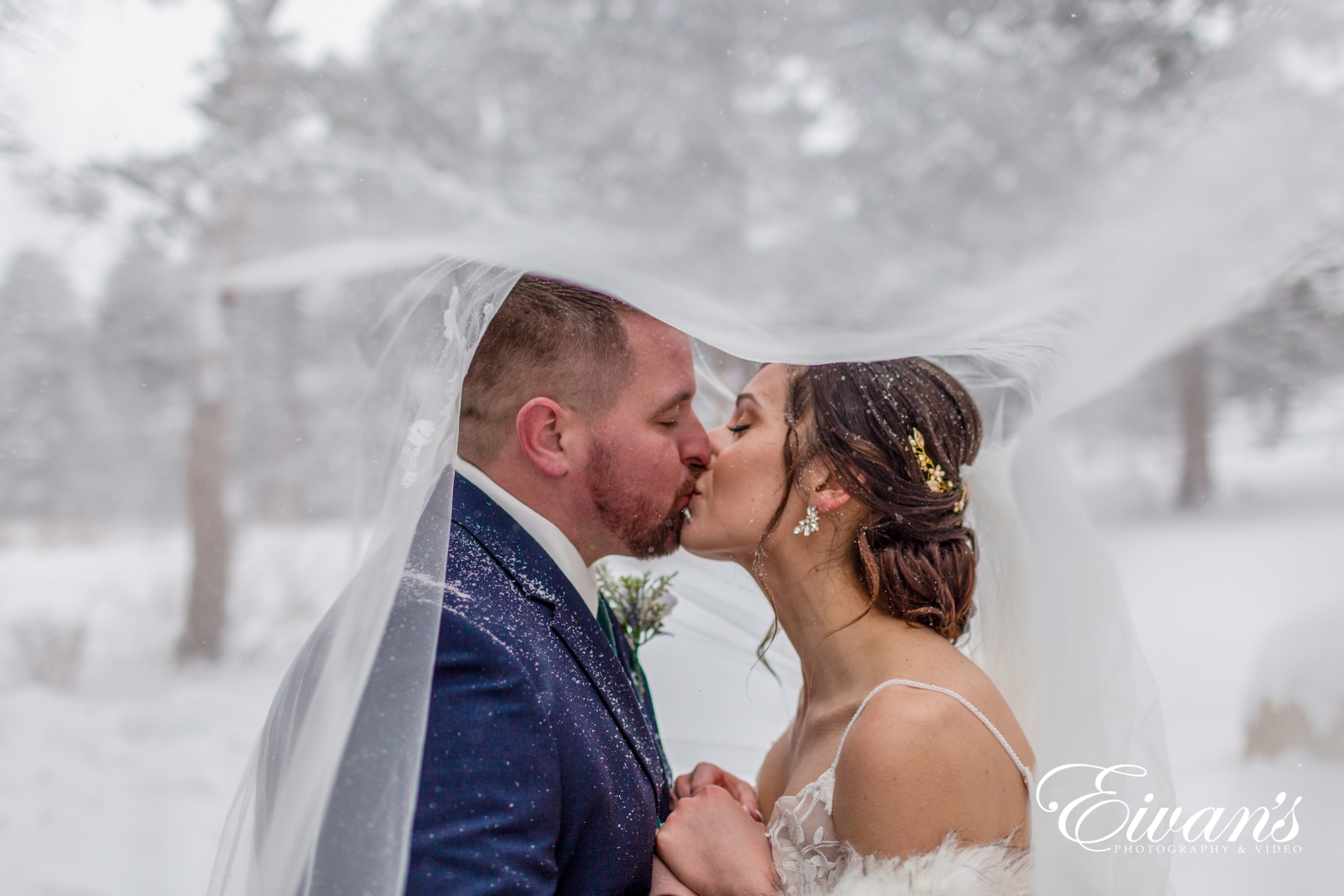 If you live in parts of America where snow is usual or common during the winter season, then surely you would enjoy planning a winter wedding.
If you want to have your wedding in the wintertime or wish to make the most of the snow, then these six tips for planning a winter wedding is a must-read. Growing up as a child, many young girls wish to accomplish their fairytale dream. So, a winter wedding is just what will make that happen.
What Makes Winter Weddings Special
Not everyone likes planning a winter wedding. There are even people who live in cold areas that don't like the climate. Nonetheless, they still endure the cold and make the most of it. Also, if there are couples who aren't particularly fond of the snow, they always choose to have a winter wedding.
Of course, the main appeal of planning a winter wedding in the snow. In some places, it's the ice that couples want to show off. But the snow about rings a bell to almost anyone. You always saw it as a child in cartoons, and you still see it today as an adult in romance movies. So, it's understandable why it has such a strong romantic vibe.
Whether you're planning a winter wedding indoors or outdoors, there is a lot that you can do with winter. Unless you want to recreate certain movie scenes, find some beautiful spots.
The Stunning Winter Theme
The other reason for planning a winter wedding is the purity of its colors, which is to no surprise, white. The crystal-clear color can attract any crowd and appeal to any set of eyes, whether young or old. There are countless things you can do to get creative for a winter-themed wedding. You can set up an ice fountain or have hundreds of dangling blue and white strings from the ceiling.
Even without the snowy backdrop, you can recreate unique winter wedding ideas. Winter is one of the most comfortable seasons to replicate, as there are few colors that come with it. If you did want to become wed at Christmas, , it is convenient that white goes well with any other color.
If you were to have your wedding during the summer, you can't have a winter-themed wedding indoors. Plus, nobody thinks to have that unless they have some snow simulator. But, a wedding in winter can give you the option of both worlds without much effort. You can have a cool wedding outside or have a warm wedding inside.
Another wonderful feature that makes winter an ideal choice for many couples.
The thought of having a photography session with your future spouse cuddled up by the heater or sipping hot cocoa together on the hotel bed are fabulous ideas for a set of winter wedding pictures
.
If you prefer the summer heat, but your partner favors the cold, then you would be glad to hear that you could have both in your wedding venue decorations
.
How to Plan a Winter Wedding
Although all types of weddings have a similar planning process, there are a few you can personalize
. In this case, the focus in mind is winter, and all that relates to it. So, we have listed those differences, as well as winter wedding tips.
Choosing the right venue for your winter wedding is one of the most essential items on your wedding planning list
.
Just
because it's winter and that there is snow everywhere doesn't mean that you can have your wedding at any location
. You should still consider what would be meaningful to you or your spouse.
Luckily, most couples have their wedding during the summer or spring, so winter is not as booked or busy for you to find a venue
. You may find that this season is also cheaper. But you should still book in advance
just
in case the pricing goes up.
After all, winter is during the holiday season, so there are other celebrations that people could book venues
.
Every season brings with it almost a different set of clothing wear. This is
mostly
due to the different temperatures each season has. With winter being the coldest of the four seasons, you want to plan to wear warm clothes.
Thankfully
, there are many new designs and materials where the bride, for example, can still wear a traditional white gown while still being able to keep warm
.
If you're planning a winter wedding
entirely
indoors, then you may not even have to worry about warm clothing inside a
nicely
heated venue
. But there are still many ways that you can set the winter mood inside the venue with specific winter attire. One advice would be to ask the venue questions about what they offer. For example, what are the number of heaters they have or if they have a fireplace instead? These questions will then lead you to decide what your wedding attire will be.
If you have been living in your area ever since you were born, then you
probably
have a good idea of what the seasonal weather is like there
. You might even be able to predict what the temperatures will be.
However
, regardless of our knowledge, we have to admit that sometimes the weather can be completely unpredictable
.
So, make sure to choose a place that can also cover you from a snowy blizzard when planning a winter wedding or a
suddenly
rainy day if things don't go well outside
.
One thing that you could do is find out from the venue if they offer a backup plan as a part of their package if the weather plays up
.
That way, you and the venue staff are ready to continue the fun wedding celebration despite any bad weather
.
Next up are the guests. Who you invite to your wedding should
entirely
be up to you and your partner.
Because most couples want as much of their family members to attend their wedding, it is not uncommon to have them come from different countries
. Some countries have different seasons, as well as time zones. So, make sure to prepare them for a winter wedding.
Also, you should also not forget that the Christmas season is one of the busiest months of the year.
As you make your plans and prepare your guests, let them know of anything that they might not know about from being in their country
. Depending on where they are, it might be summer, which is a total opposite to winter.
There are two significant themes that many winter weddings come in. They
are represented
in two words, magical and enchanting.
When people think of snow, they are usually reminded of the movie Frozen or, in general, Disney princess movies
.
Having a wedding at a venue that looks like a castle is such a big dream come true for the majority of brides. And, with the winter backdrop, that makes this dream a surreal reality.
You can even make your winter wedding even more magical by adding extravagant decorations around the venue
. They can be glitter-filled candles or antique style chairs surrounding dinner tables. Whatever your choice is, you can decorate to your heart's content.
The final item that we want to share is where we come in.
For photographers, winter backdrops can create stunning photos that would look great on an album
. The color white not only represents purity but also clarity. What better way to start a new life of marriage to the one you love with these symbolic meanings behind your back.
Some winter wedding photography tips we can give is to plan your photography session under the winter sun
. You won't get much of it, so making use of the natural lighting will be worth the time. If a fog happens to whirl in during the wedding ceremony, then take earlier shots for safekeeping.
Another photography tip, if possible, is to have the ceremony and the reception at one venue. Not only will this avoid cancellation, but you can also avoid getting the cold rush. By sticking to one location, you can get more photos in different styles.
These six tips for planning a winter wedding will help you know how to prepare for the season.
Each season brings different challenges and knowing how to face them can help you to focus more on the joys of marriage
. Winter is a magical time of the year, so make it so by planning well to make your own fairy tale dream come true.