Gorgeous Bridesmaids Dresses Styles You Can Adopt for Your Big Day
Attention is always given to the bride and groom but we love it when the bridesmaids and groomsmen shine too. Men are always easy to settle on their suits while ladies take longer trying to experiment with different styles.
No matter what color scheme you are going for, it is possible to find that flattering and chic bridesmaids dresses. Allow your bridesmaids the freedom to choose a silhouette that suits their body type. This is the best gift you can give your ladies. If you are one who doesn't want uniformity, you can even allow them to choose their preferred colored wedding shoes and fabrics.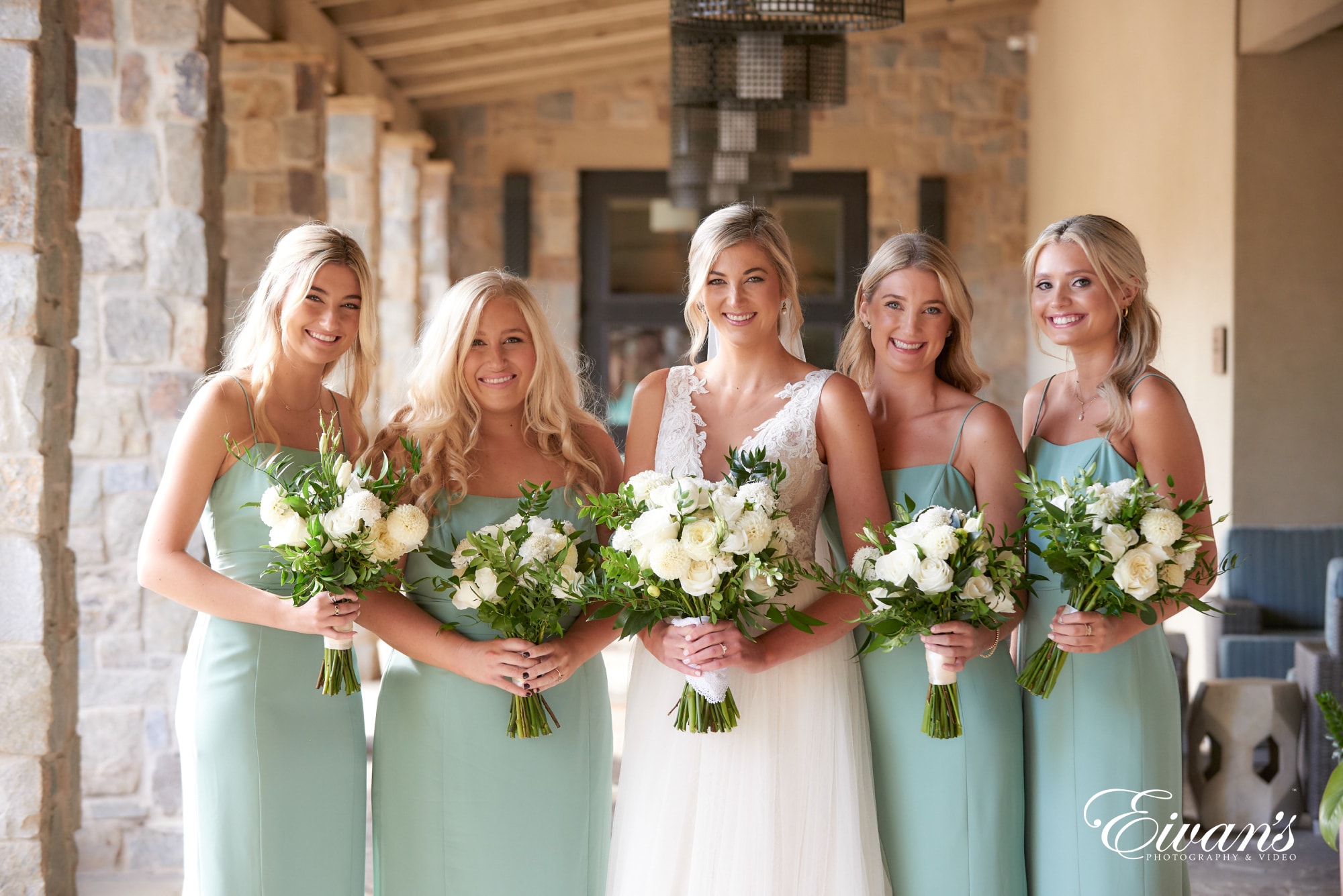 Here are some favorable fashionable bridesmaid dresses that you can choose from:
No one says your girls have to wear dresses at all! Modern bridesmaids are in favor of jumpsuits, shorts, pants and rompers making them a popular choice. Be sure to select styles that complement each other.Rompers and jumpsuits
Summer weddings can get more comfortable for the bridesmaids if they opt for jumpsuits or rompers. Go for chiffon sleeveless or light billowy fabric for a casual wedding. Accessorize it with bold accessories and the right type of shoe making your romper and jumpsuit more refined. You can have your girls in pants and save the jumpsuit look for your maid of honor or vice versa!
Laid back and casual weddings have chosen to go the non- traditional way and adopt shorts for the bridal party. Shorts come in different lengths, its pretty easy to find a cut and length that flatters your ladies.
This style is for the boho bride. The breezy, sleeveless ethereal designs always flatter bridesmaids of all sizes and shapes.
Your girls can pick their outfit based on the wedding colors or any other guidelines you may want to set forth. This is best suited for a fun wedding that doesn't follow the traditional wedding ideas.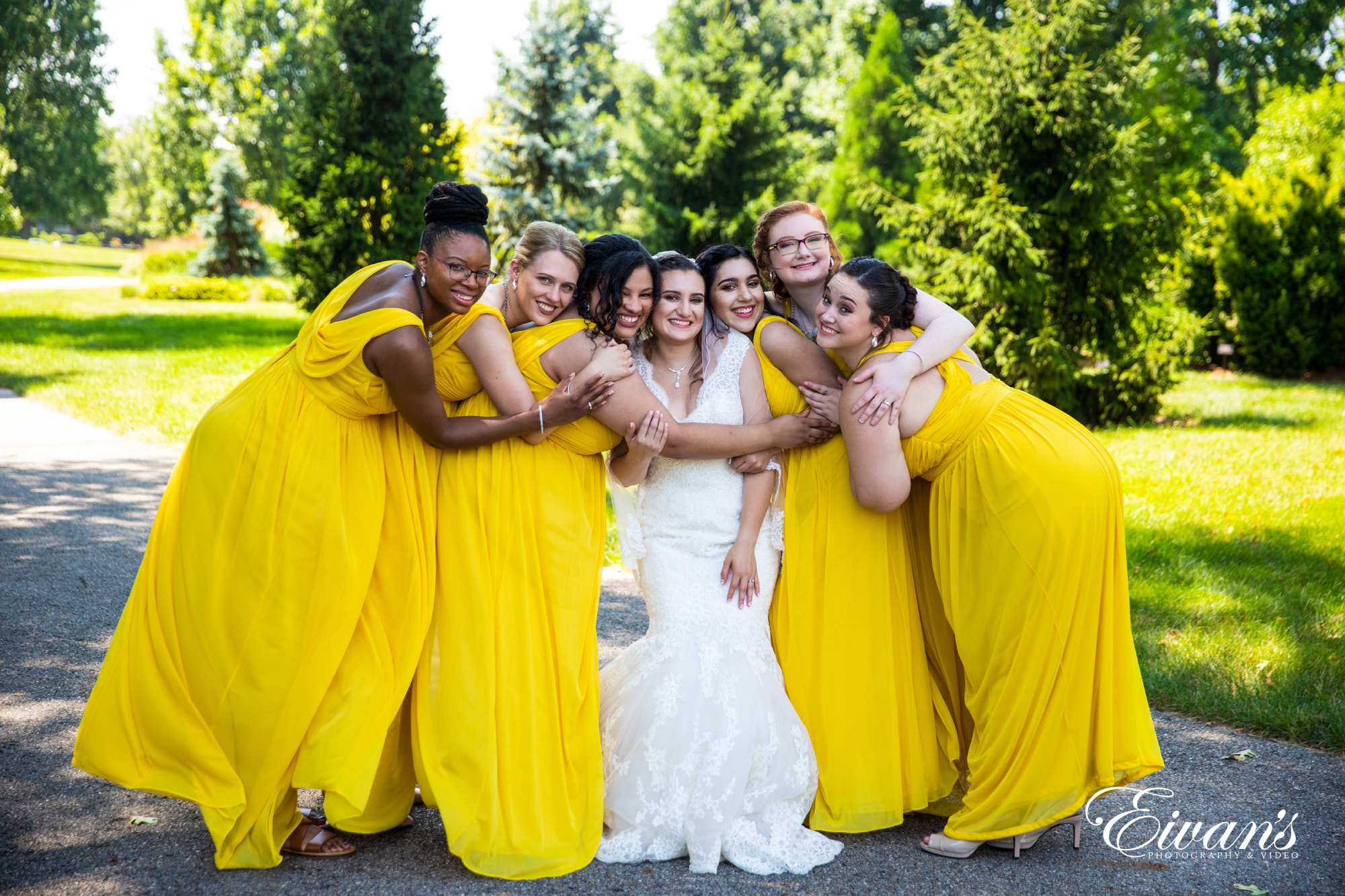 Coordinating outfits
If you want to keep things traditional and trendy, you can opt to have your girls wear matching tops and skirts for a neat cohesive look.
Tulle
skirts
Tulle is always fashionable! No matter your wedding style, Tulle will do the magic. Etsy is a great online resource to find tulle skirts at affordable prices. It is also a perfect fabric for your flower girl dresses.
Crop tops
Modern weddings have gone all out with crop tops. Paired with the right bottom, they bring out an authentic bohemian vibe. Before you decide on the crop top, be sure to discuss it with your bridesmaids first. Not everybody is comfortable with showing off their midsection.
Short dresses
These have a become a favorite to many bridesmaids who prefer to show off their legs on the wedding day. You can also adorn a short wedding dress to match their look.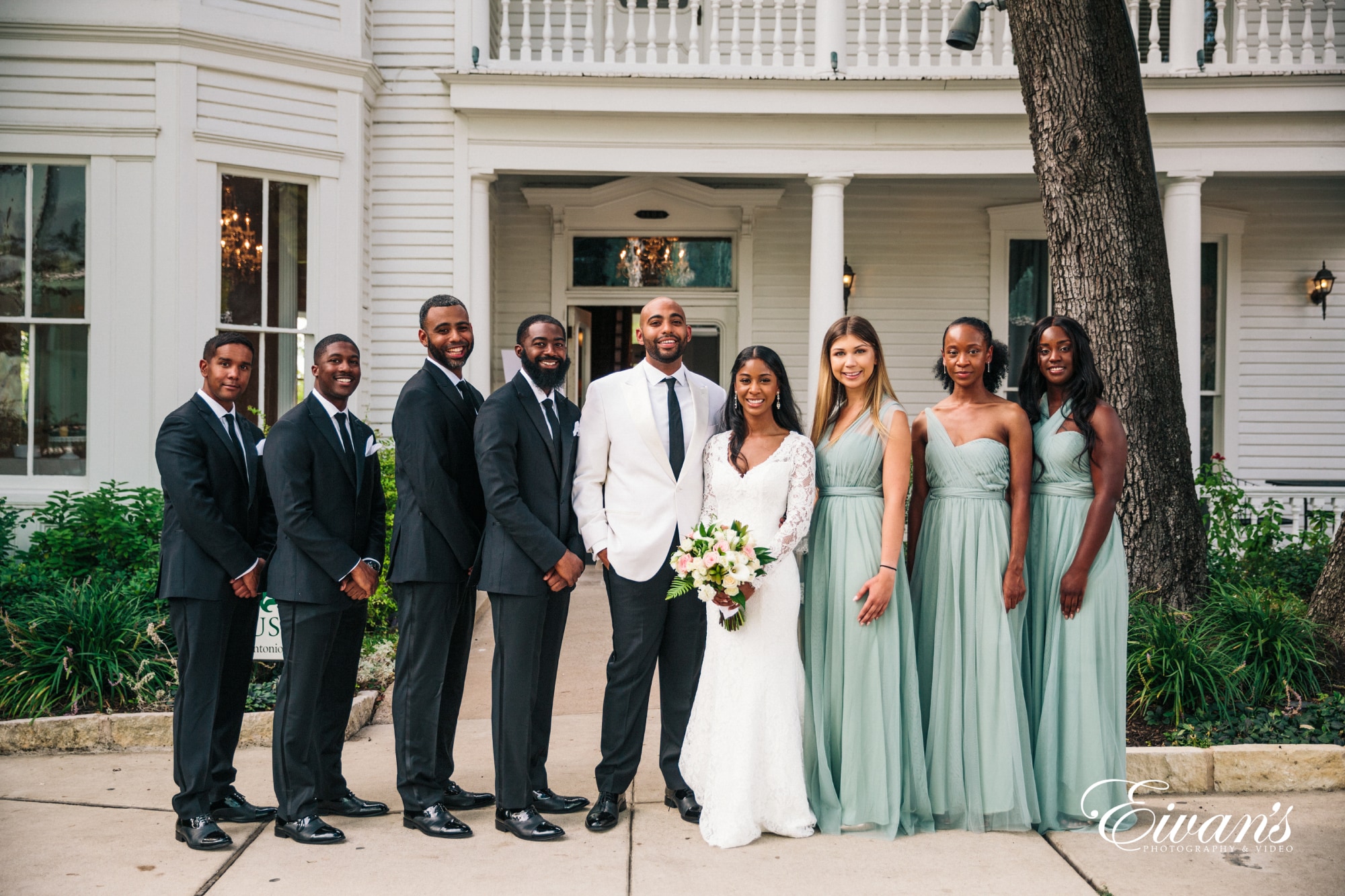 Maxi dresses
and skirts
During the warmer months, maxi dresses and skirts are a favorite for any girl. They are quite flattering on any body type and come in a variety of fabrics and colors.
Jackets and cardigans
During colder months, jackets and cardigans to accompany their dresses is a great thought. Choose cardigans and jackets that goes with your wedding colors to make it more fitting.
Pattern and texture
If done correctly it can bring a chic and sophisticated look. You cannot go wrong with florals, sequins and stripes.
Lacey and light
Summer weddings are best to wear light and lacey outfits as a perfect bridesmaid outfit. Lace is a classic that can go with both elegant and casual. It also brings out the personalities of your bridesmaids.
Indian glamour
The embroidery that comes with most the Indian attires is to die for. Mother of the bride can also adorn this traditional dress of a different color from the wedding party. You can get them as ready outfits or for hire instead of ordering new ones.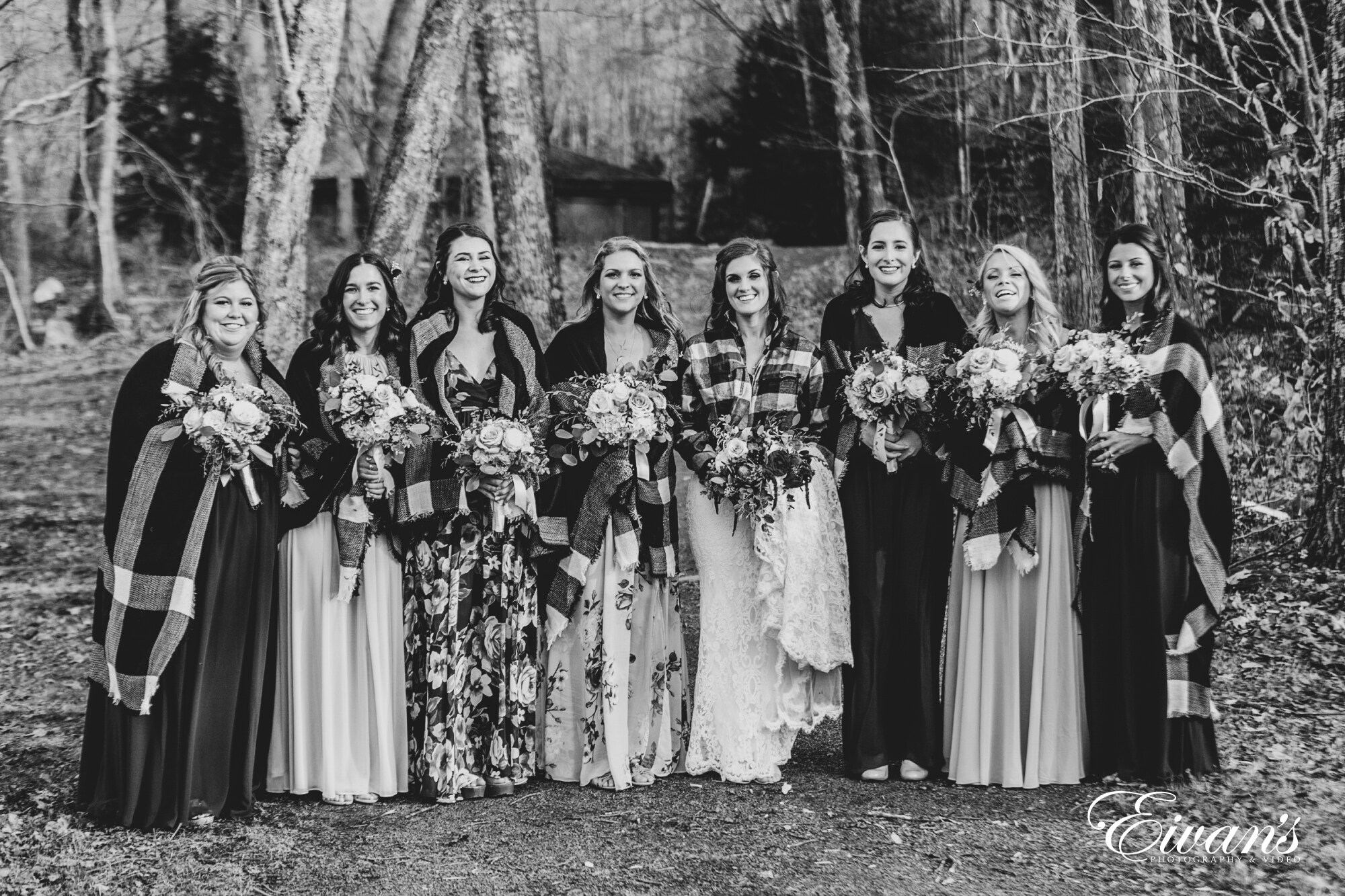 All white
The all white bridesmaids outfits and jumpsuits are trending and make one outstanding stylish bridal party. Each bridesmaid can choose their own fabric and personal style to go with.
Boho
style in many hues
This is always a classic twist on the boho bridesmaid's style! Adding floral headpieces to this style makes the whole look a classic.
Bold in black
Black is not common in weddings that's why it's a classic choice. Your bridesmaids will love gorgeous black off shoulder or short sleeves dresses that stand out against your white wedding dress.
Red carpet ready
Looking for a Hollywood themed wedding? Get your girls exquisite gowns with a flattering neckline that will sweep the red carpet and make an eminent statement.
Floral pants
Floral trousers with simple tops in block colors will be an incredible choice for an affordable bridesmaid. Your girls will also get to wear this outfit after the wedding which gives it bonus points.
Velvet dresses
Velvet is classy and luxurious.They are ideal for autumn or winter wedding. You can find them ready made in different colors to suit your wedding color theme.
There are many bridesmaids' dresses options to choose from as we have seen. In the following article, we shall discuss the getting ready outfit ideas that you can adopt and ditch the common robes.