Wedding Colors: The Most Comprehensive Guide in 2020
Picking your favorite wedding colors isn't as easy as it may seem in the first place. The choice needs to incorporate numerous relevant elements. In reality, bridesmaids and groomsmen often take complementary two and end the story.
However, ask any more reputable wedding planner this question and you will get quite an extensive answer.
Colors dive deep into human psychology. They tickle our cerebral cortex and trigger emotions, memories, happiness, and such. So for the perfect big day, couples mustn't miss this part. The trending color combination doesn't come in the first place on a list of priorities. However, once you finish with basic tasks, there's a lot of room for fine-tuning.
Speaking of so-called fine-tuning, we start the story about wedding colors.
In this article, we will show you how to pick the right palette for your wedding day. We'll separate the answers by seasons, emotions, and the message that color sends.
And the best part?
We will answer some of the most popular questions about wedding color combos every couple has.
So let's start!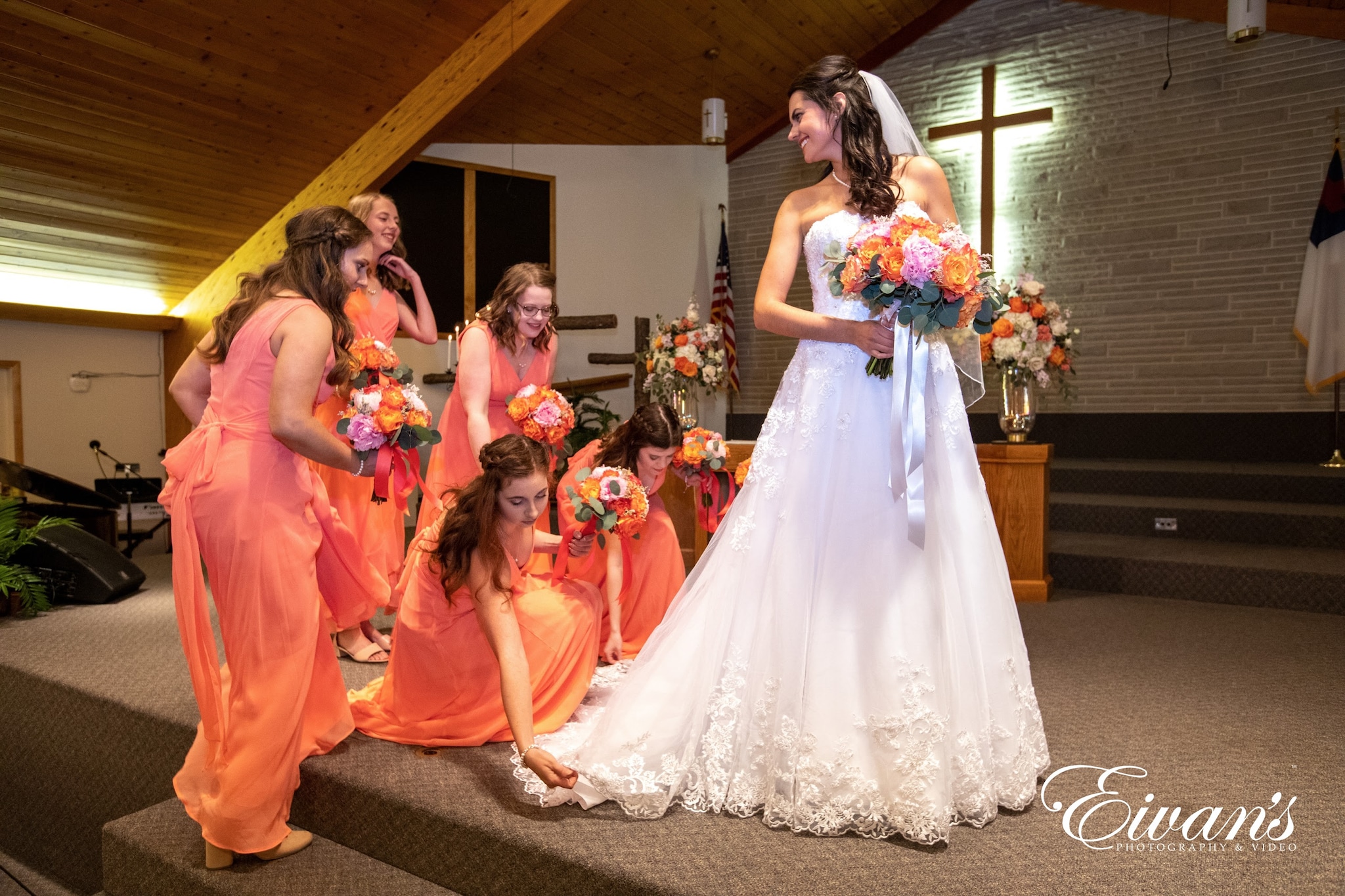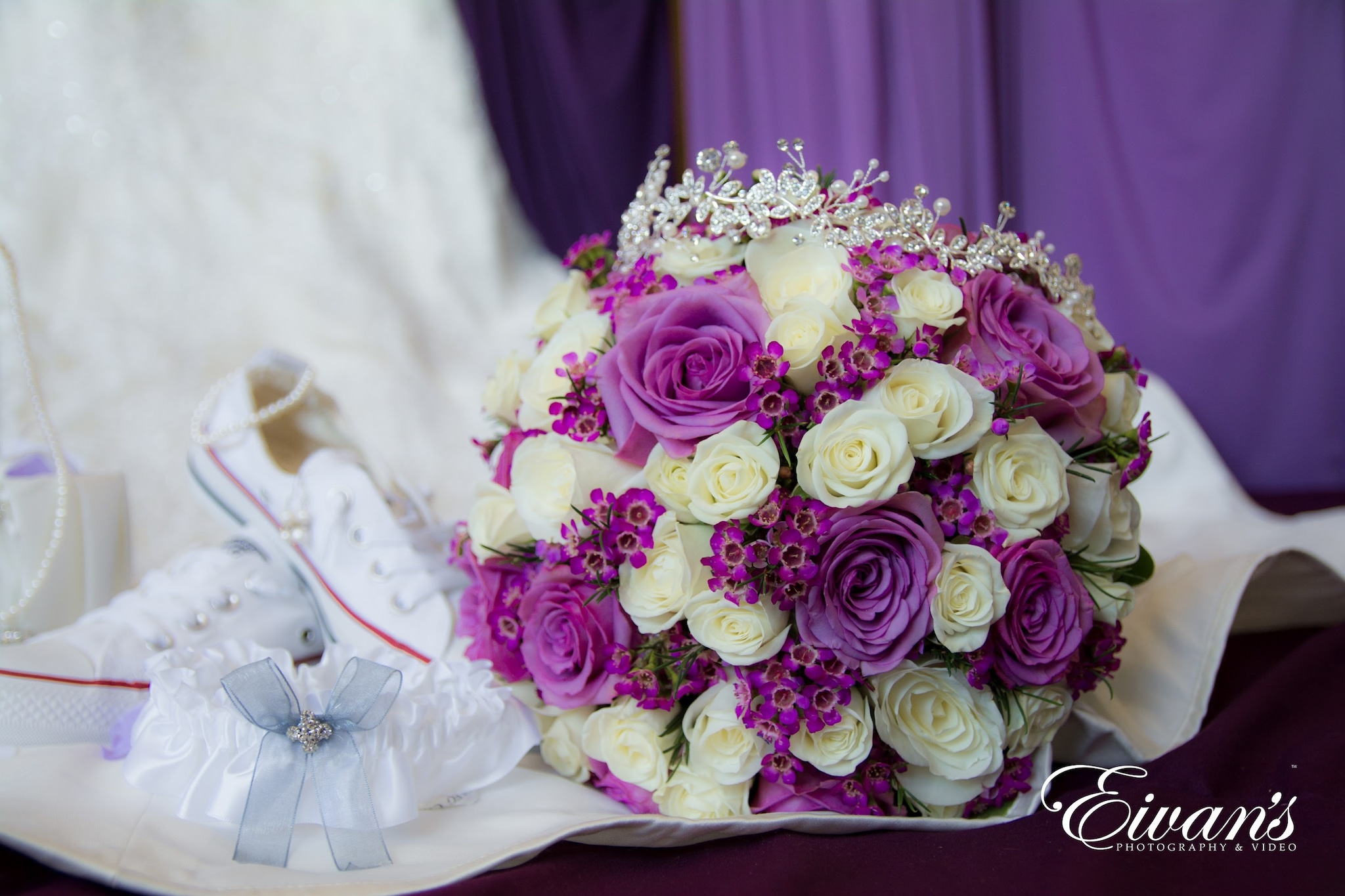 How to choose wedding colors?
Answering this question may not be as straightforward as telling you to pick the colors you love, or the one matching your dream outfit.
There is a reason why the wedding color scheme deserves a seat in wedding planning. It has the strength to enhance the wedding decor, complement bridesmaids' dress, and produce the perfect wedding look.
Going through this list might bring you closer to the solution for the wedding color palette. Make sure to follow it step by step. Once you read the article, you should know which is the most beautiful color for your nuptials.
G

et inspiration from the wedding venue
The ultimate starting point, and usually the ending destination is your venue. Not only you will get the inspiration, but also the venue will tell which colors will be a good choice.
You can get creative here, as it's allowed to do it both ways:
Combine colors with the entire wedding party. Make the complementary colors so that everything looks aesthetically pleasing.
The other option is to do the contrary. Just the opposite of the previous one – you can pick an entirely different color scheme. In this case, the wedding color combination will indeed stand out.
As the venue is more minimalistic, you'll have more freedom to pick the pallet. Barns, halls, lots, and similar venues are often minimalistic, with lots of room for expression.
On the other hand, if you choose a traditional venue like a library, the situation gets much different. The same applies to venues with certain decor or authentic furniture.
In this case, you'll need to adapt to the given circumstances. If the venue isn't allowing that, chances are you will be limited with the selection of colors.
However, as you're supposed to always have an option, here's a trick from the sleeve.
If you're bold about your wedding color theme, take a break and think in reverse. You don't need to pick the venue first. In case you have a clear idea for colors, do that first.
Once you made a decision, you can lookout for a venue that will complement the wedding color combo.
Furthermore, couples often forget about the surrounding. Summer wedding colors will work amazingly if you'll be surrounded by a beach or resort-like scenery.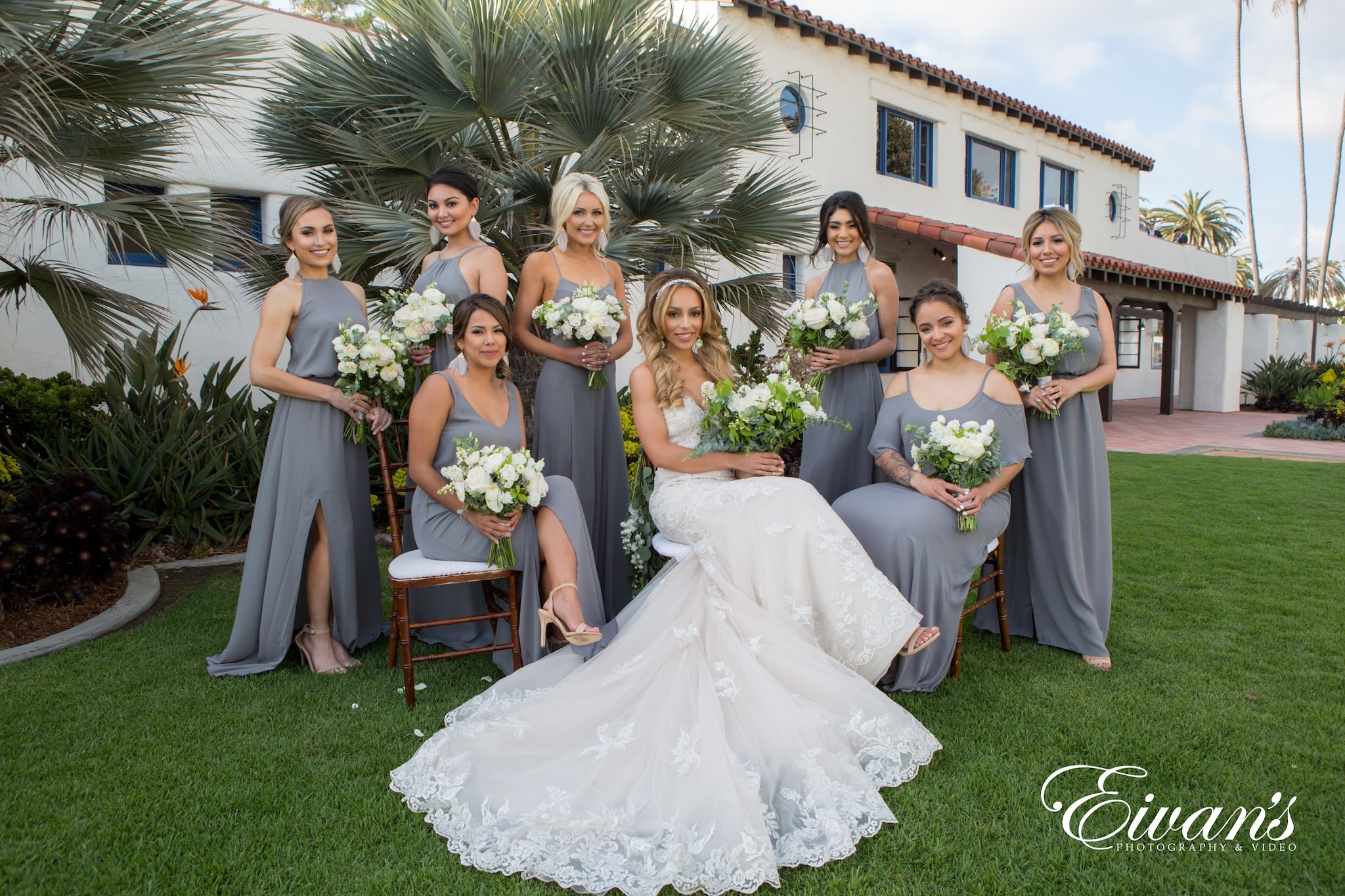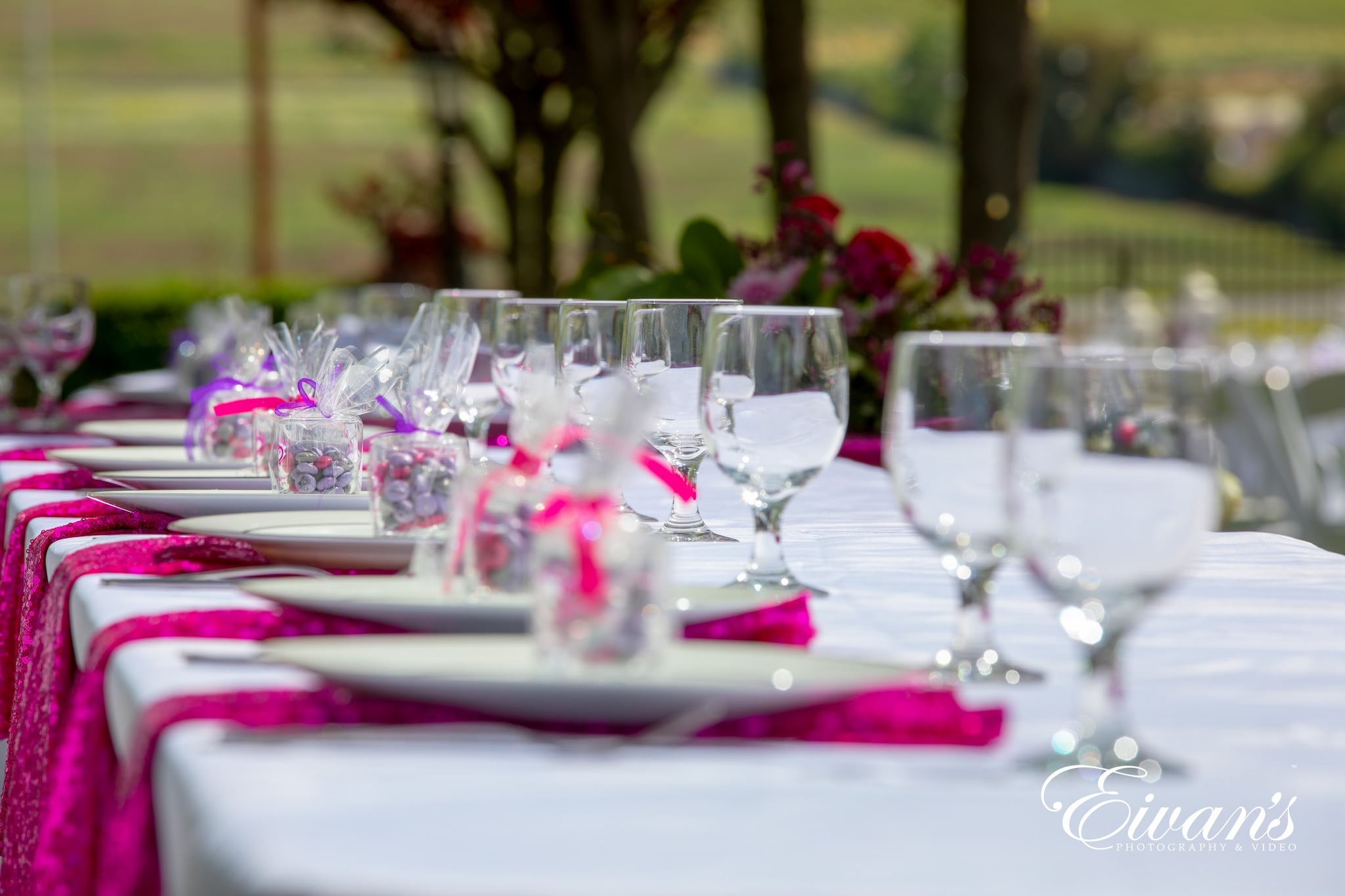 M

atch your wedding colors with the general vibe
As we've already mentioned, colors are associated with the mood. There is extensive psychology behind the meaning of each color. Scroll down to find an in-depth explanation for every color's mood.
Speaking of mood, the first thing you need to decide is if you want a dramatic and bold, or happy and euphoric feel.
If a dramatic and edgy look suits you more, pick dark or jewel tones. You'll show some character here, and guests will remember that for sure.
The other, euphoric feel comes with pastel and bright colors. Sage green, eucalyptus, dusty rose, or a pale blue may be a good choice. By combining those, you will get a trendy color combination for all seasons.
Speaking of seasons, we continue onto the next chapter.
The same as for wedding decor – you need to look for the season before making the final decision.
Think of the colors that may be compatible with the rest of the environment. For example, spring wedding colors are lilac, blush pink, or mauve color palette.
Summer is divided between bold greenery and ocean-inspired colors such as navy blue or laid-back dusty blue.
For the autumn, we suggest breaking the usual pastel palette and going for teal, light pink, or terracotta color.
Winter wedding colors allow mostly everything, but this depends on your local climate. Yet, as a rule of thumb, we advise restricting from using bold colors such as red, orange, and vivid pink.
In the end, a wedding season shouldn't be a troublemaker. Rather use this season as color inspiration, and from there you'll find a way.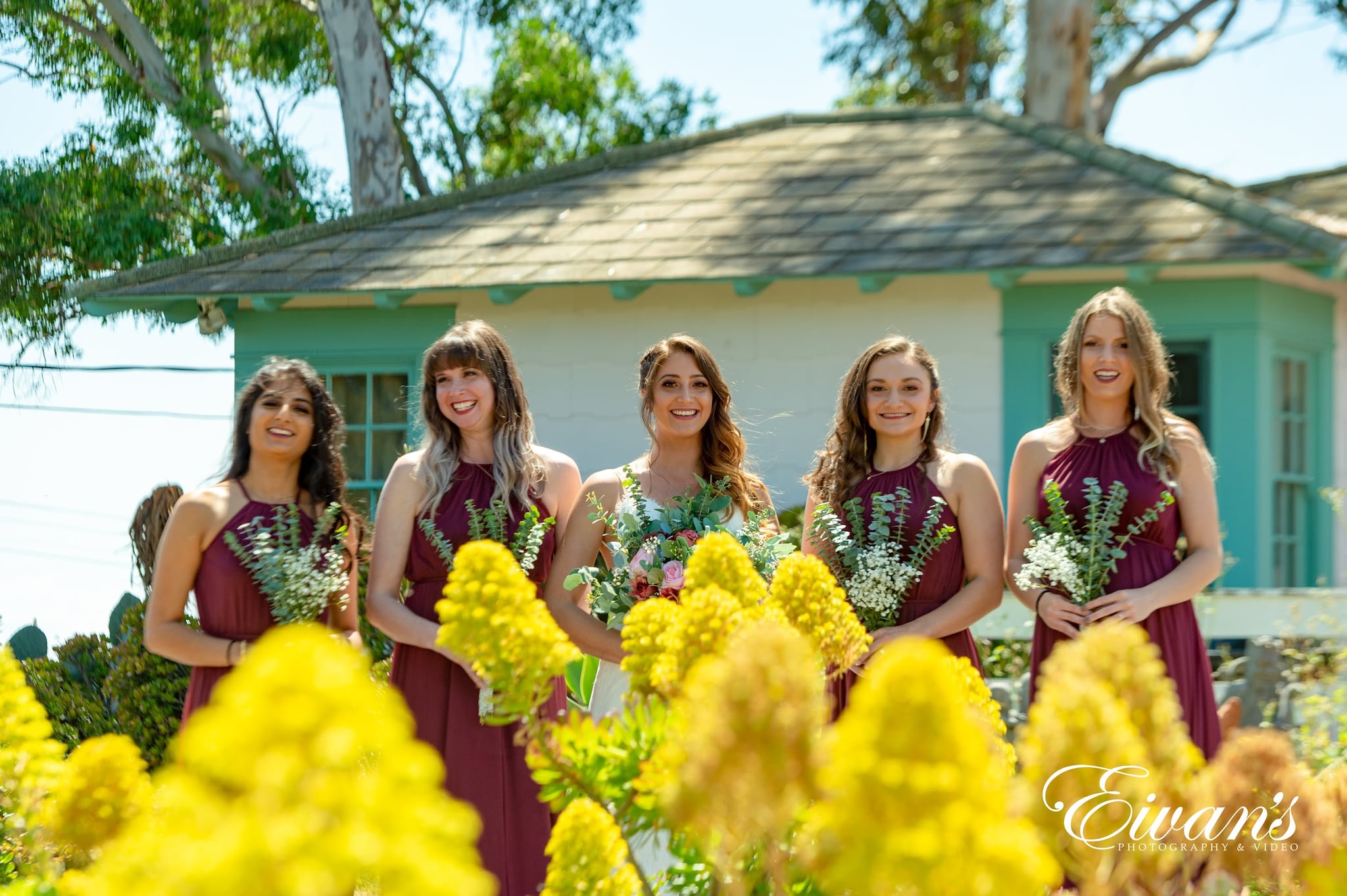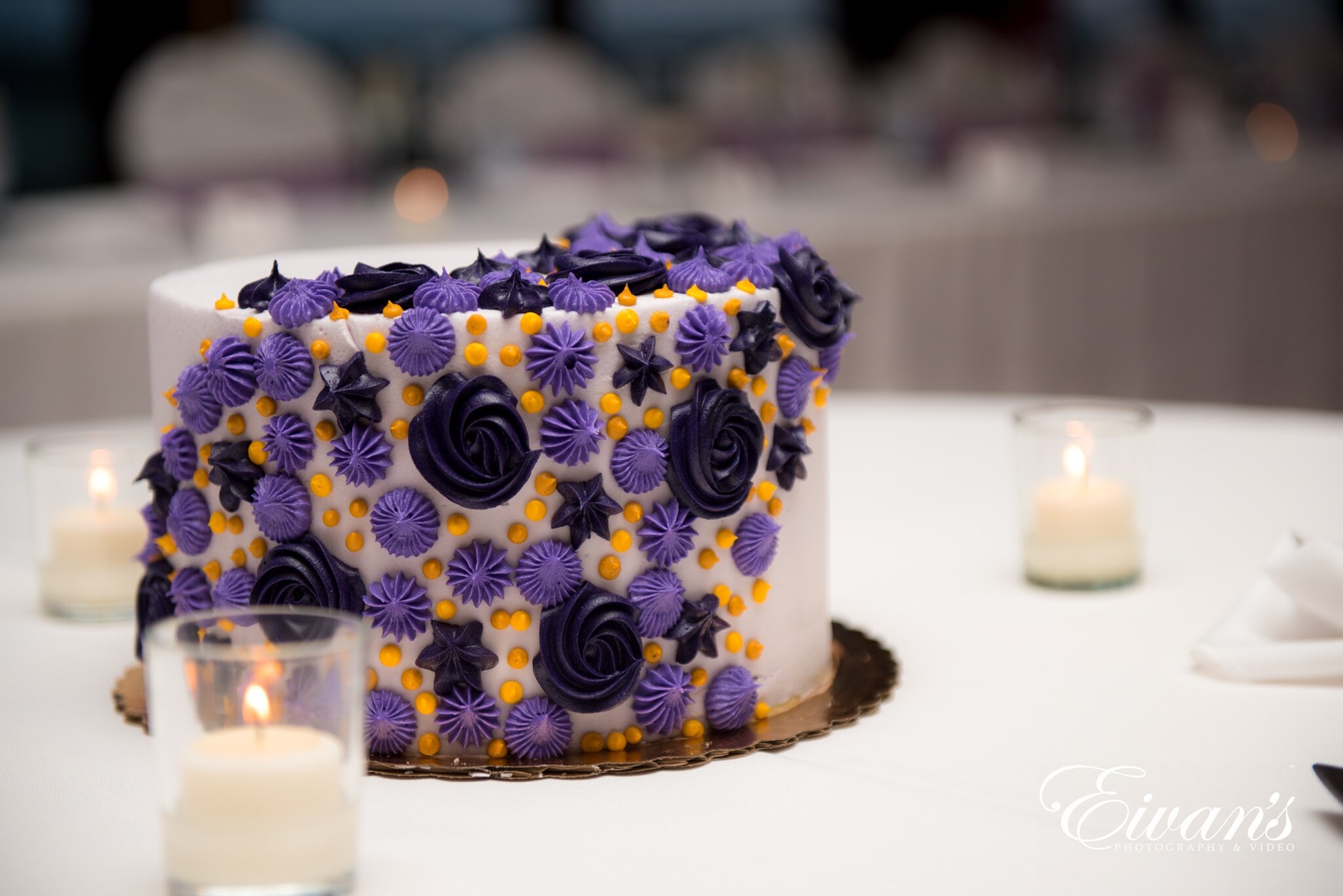 M

atch complementary colors
From the moment you opened this article, you are waiting for a technical aspect of colors. Perhaps you are hoping for a color wheel and tips from the art school.
Well, we must disappoint you. The technical part isn't as important as other factors. Instead, you should think of the meaning and the overall harmony.
Yet when we mention harmony, we for sure need to turn back to the color wheel.
In case the primary school is far behind you, here are the rules:
Colors that go together are the neighbors on a color wheel. They are somewhat similar and share the same primary color.
Completely opposite colors are complementary as well. The opposite color is the one directly on the other side of a color wheel, compared to the one you're looking at. Once you combine them, you get neutrality or a balance.
S

et the priorities straight
We've mentioned season, vibe, and much more. Yet don't forget that the venue itself should be your biggest priority during the wedding planning.
Other than the venue, there might be loads of little things to keep in mind.
There might be some detail you wanted to do at your wedding for the entire lifetime. For example, some brides dream of having one thousand roses as a part of the decor.
Others want an outdoor wedding with a river passing by.
If you have some specific wish or requirement, think about that first. Maybe the colors of your wedding come naturally afterward.
Remember that this is, and it should be both fun, and a creative process. That means you shouldn't stress too much, and the goal is to keep it simple.
Many friends will ask you if you've already chosen your wedding colors. Ignore that pressure and take your time in the planning.
Also, this is probably the most comprehensive guide to wedding colors you will find. It will be enough to read it once, and you'll know exactly what to do. Don't make it any more complicated than this. Further investigation and research won't be necessary at all.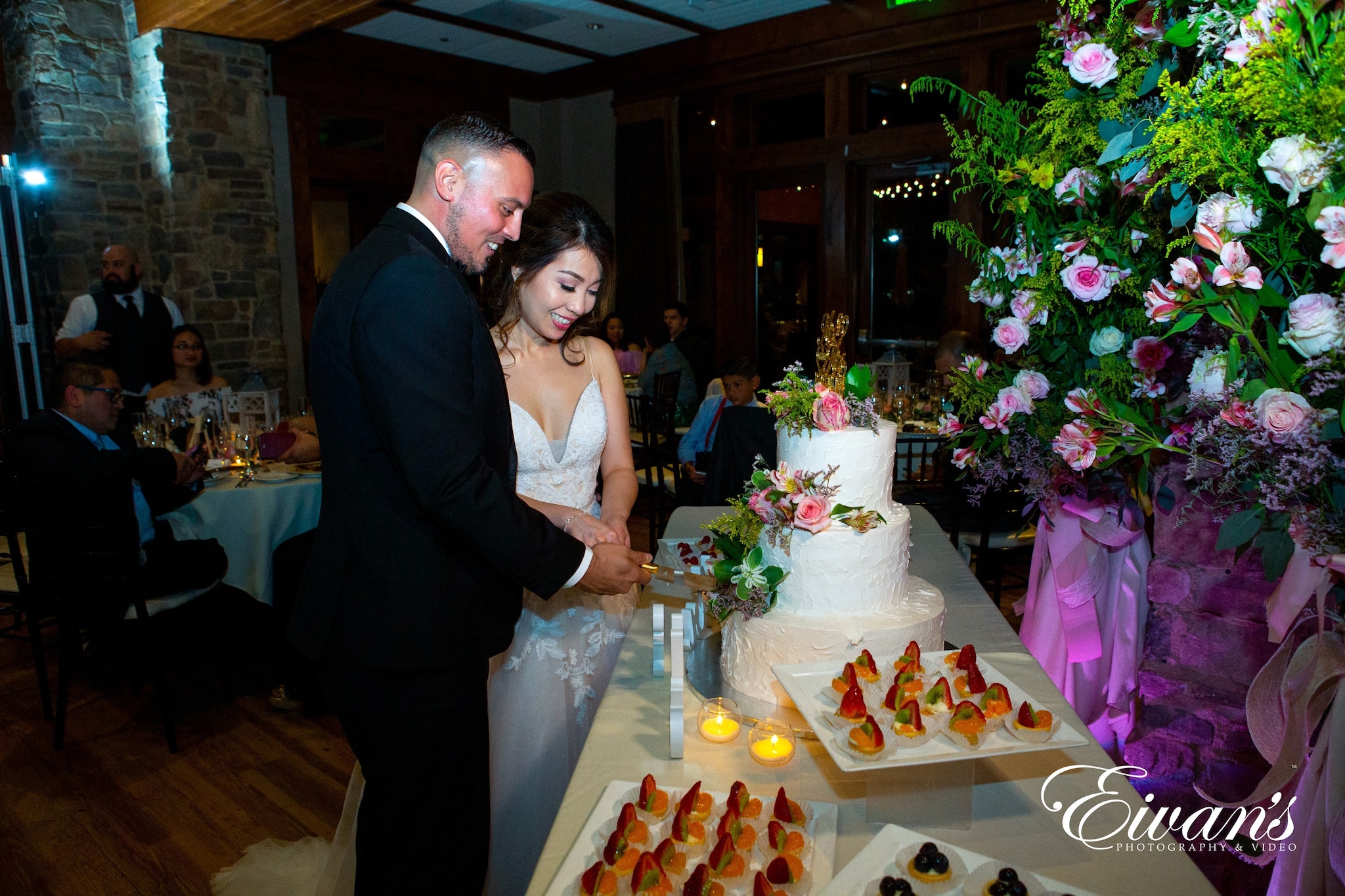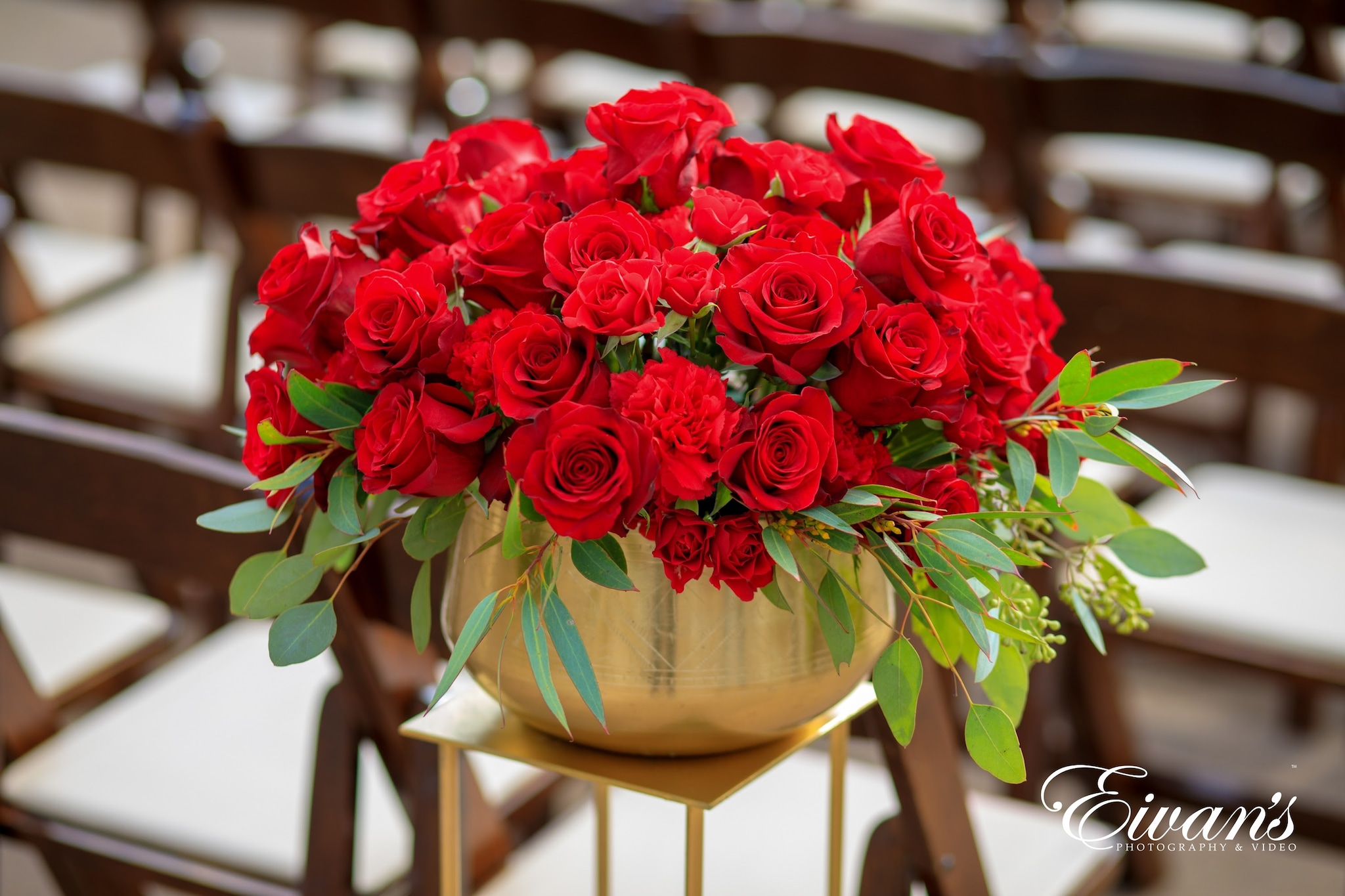 Before reaching out to this season's Pantone color trends, we've got you a piece of advice. Many soon to be newlyweds will prefer to skim through this part. This is partially okay since this is not an essential part of the wedding to-do list. However, it's not that complicated.
Additionally, you can include other bridesmaids in the color selection. Turn this activity into a casual hangout or even transform it into the late 20s – early 30s day drinking party!
Back to the topic – here we will guide you through the process of selecting colors for bridesmaids. Or for bridesmaids' dresses, to be more exact.
We are not going to give you an exact color combination, as the final decision should be up to you. Instead, we'll point out the essential steps you need to go through.
Make sure to go through this list in detail. Also, don't stress too much, as this should be a fun part of wedding planning. Also, the perfect color for wedding dresses doesn't exist.
At the end of the day, either you will all like it or not – there just won't be a right or wrong.
I

t's okay to steal (the idea)
A Pinterest board is an unlimited source of inspiration. Also, it's a great idea generator, especially in the wedding field.
Once you start browsing, you'll find countless amounts of different charts, color combinations, and pairings. What's more, you don't need to copy the exact match.
Just the opposite. On Pinterest, you'll find numerous ideas and at the end of the day, you'll make a decision. However, if you're lacking knowledge, this is a great opportunity to learn more. And besides learning more, you'll sharpen your eyes, and see how it's supposed to look.
T

hink what is your personal style
What works for one person may not work for the other. This has been told numerous times, yet people tend to ask questions like "Which is the best color for my wedding?"
It's fairly difficult to answer this, as the answer isn't straightforward. One size fits all might fit when buying a swimsuit. Obviously, that is not the case here.
Therefore, during the selection, you need to ask yourself which colors represent you and your group of friends. You don't need to be as exact this time. It's useful to find a rough estimate first. And from there, you'll navigate within the given range.
The entire process here gets as creative as you're capable of imagining. Yet for the imagination to turn into an aesthetically pleasing appearance, you need to get technical.
And by technical we don't mean too technical. The best is to think of the colors that go well together. In that way, you'll be able to spread different options to different bridesmaids.
As long as you're all organized, nobody's saying that you have to be in the same color.
For example, the autumn or fall wedding might go perfectly with a non-standard pastel palette. Think of burgundy, navy, or dark purple shades. However, if you pick these, you'll have to open it up with a pattern or some accent color.
Additionally, mixing a dark palette with a white wedding and white centerpieces is an outstanding combination. An outstanding part is that those colors are completely opposite. And that's what we mean by mix-and-match.
C

onsult an extra pair of eyes
As we've already mentioned, it's always good to consult others. You can either make it a group activity or do it yourself and send for feedback afterward.
Additionally, your finance can help you too! Although he might not be amazed by choosing a color palette for bridesmaids, at least he'll be honest. In case something's looking odd, he will probably tell you.
Also, your fiance might have a broader image in his head. He may unconsciously consider the season, venue type, theme of the party, etc.
T

hink about why are you choosing this color
At this point, we are not speaking about the serious psychology behind colors. Although we'll discuss that as well, here we are thinking of the "feeling" for one color.
The best is to visualize the nuptials and think of the emotions you have connected with a given color scheme. You must have the best wedding scenario in your head, and now is the time to unleash that imagination.
The best part of this is that you'll be restrained from wedding trends and seasonal hits. Here, you'll have the pure form of emotion, and the general idea of the event.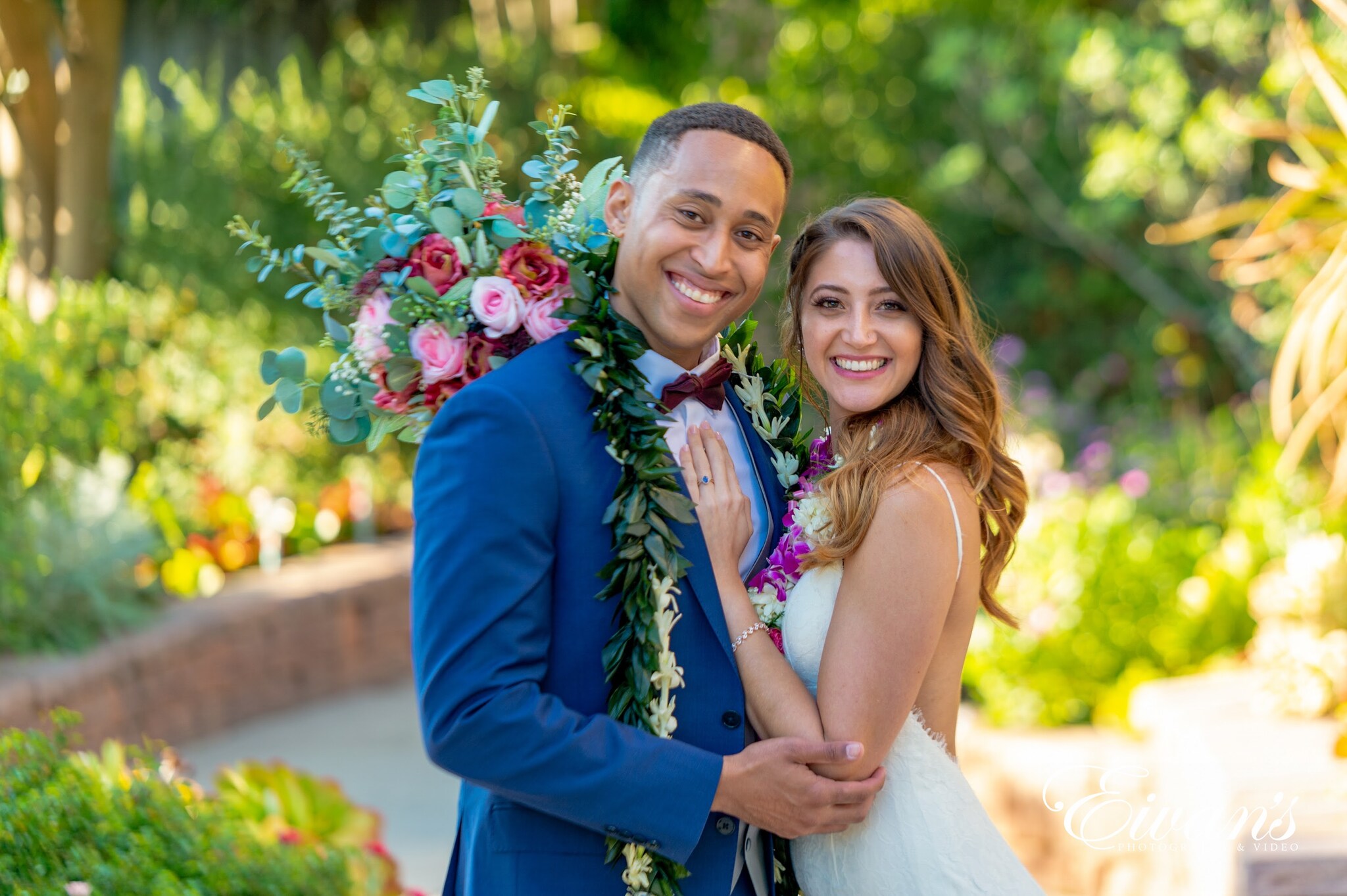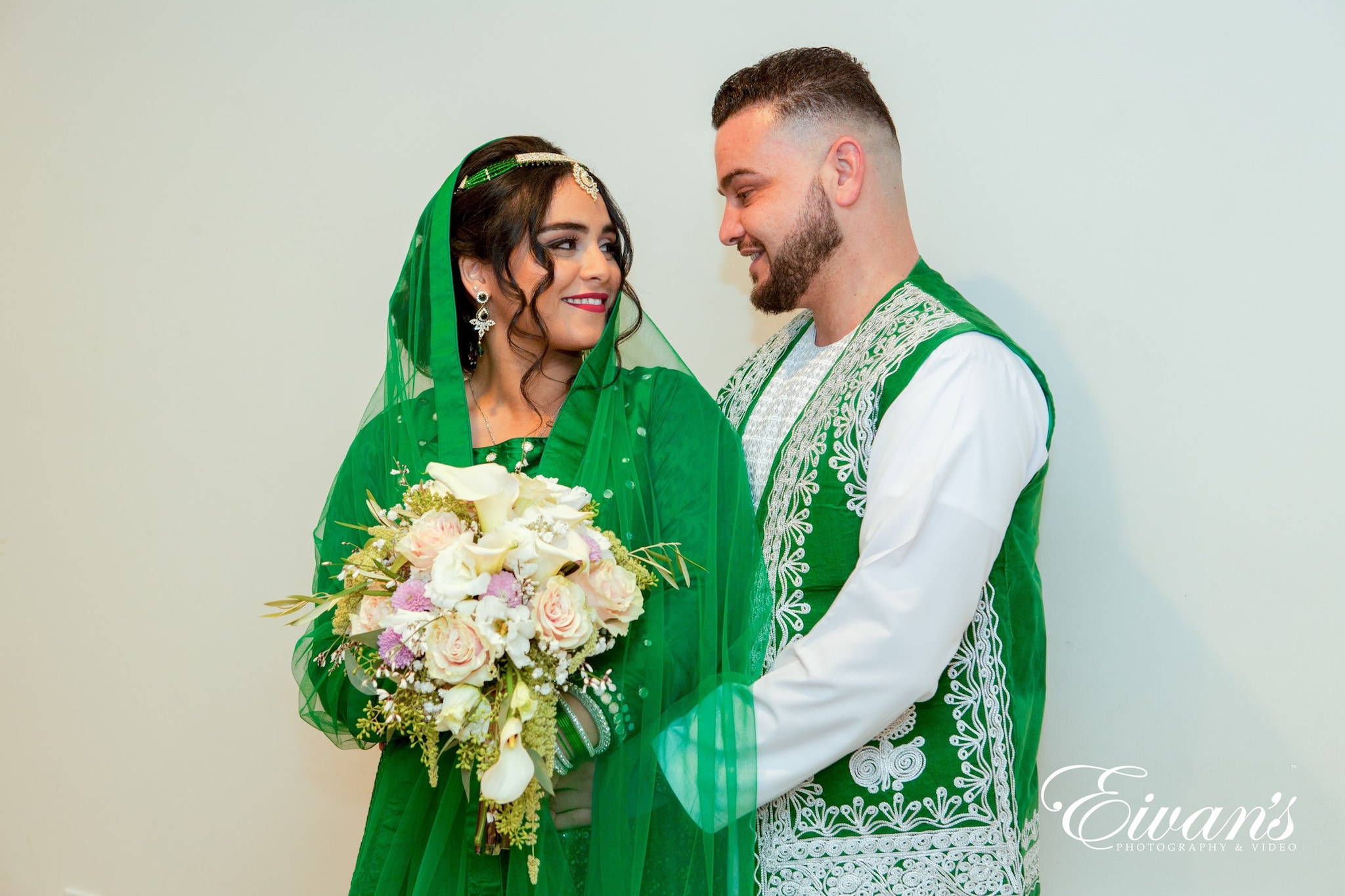 The meaning behind different colors and how to use them on a wedding
Perhaps you're already familiar with the basic meaning behind the color. You know that red represents something hearty and bold. Also, green is a synonym for nature, while white represents something pure.
However, the psychology behind different colors (and color combinations) goes far beyond that. In this chapter, we'll try to bring that closer to you. Ultimately, you'll be able to make the right decision and score right to the point.
If famous brands are building the entire stories behind their colors, there must be something in it. Of course, you're not going to go as far, yet it's good to know the basics. Those will tell you to send the right message to your guests. Additionally, if you're uncertain about specific colors, this might just be a head start you were missing in the process.
Although many will prefer neutral wedding colors, a dash of bold is never a mistake.
Red is the color associated with strong emotion, bold feelings, and vicious character. However, often it represents a danger of some risky scenario.
That's why you need to be careful with this one, and try not to put it into the first plan.
As the red is connected with a call to action, do it with caution. For example, you can include a bold red ribbon on your wedding invitations. Additionally, a part of the ceremony decor can be paved in red details.
Red is also welcome as a detail on your wedding cake, so speak with your baker if that sounds good.
Orange is a very specific color when it comes to the message and the background meaning. Often it stands for creative, warmth, optimistic, adventurous, and a certain dose of balance.
Opposite to red color, this one isn't as strong, and the double meaning is lowered to a minimum.
Orange is also considered to be a 'safe" color for kids and families. For example, think of Nickelodeon, The Home Depot, and such.
It is also a pretty lively color, reserved for extroverts, unlimited freedom, and general life motivation.
The first association for every person on the planet with the yellow color is the domination of the sun. It's connected with happiness, positivity, and hot summer weather.
Yet yellow is not a classic summer color. Sometimes we associate bad feelings with the sun. We're speaking of hot and humid days in the city during the summer.
Yet as the positive part, yellow is not representing that. Yellow took the best of both worlds, and it could rather be associated with gentle sun rays in the summer evening.
Besides those mentioned emotions, many high-end brands are considering a yellow color as a sign of wealth and a status symbol. Or maybe we just have a Ferrari on our minds when speaking of yellow as the brand color.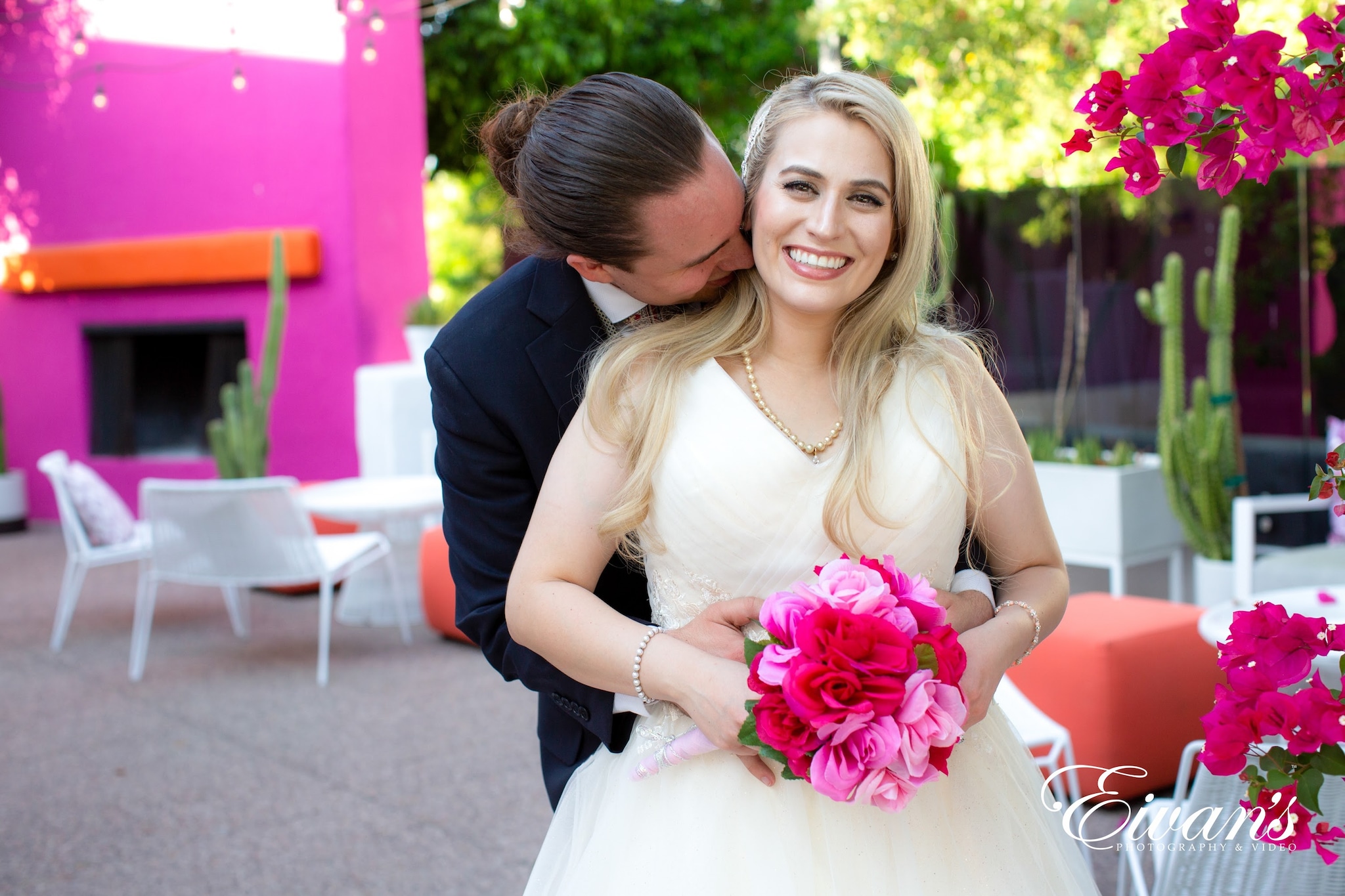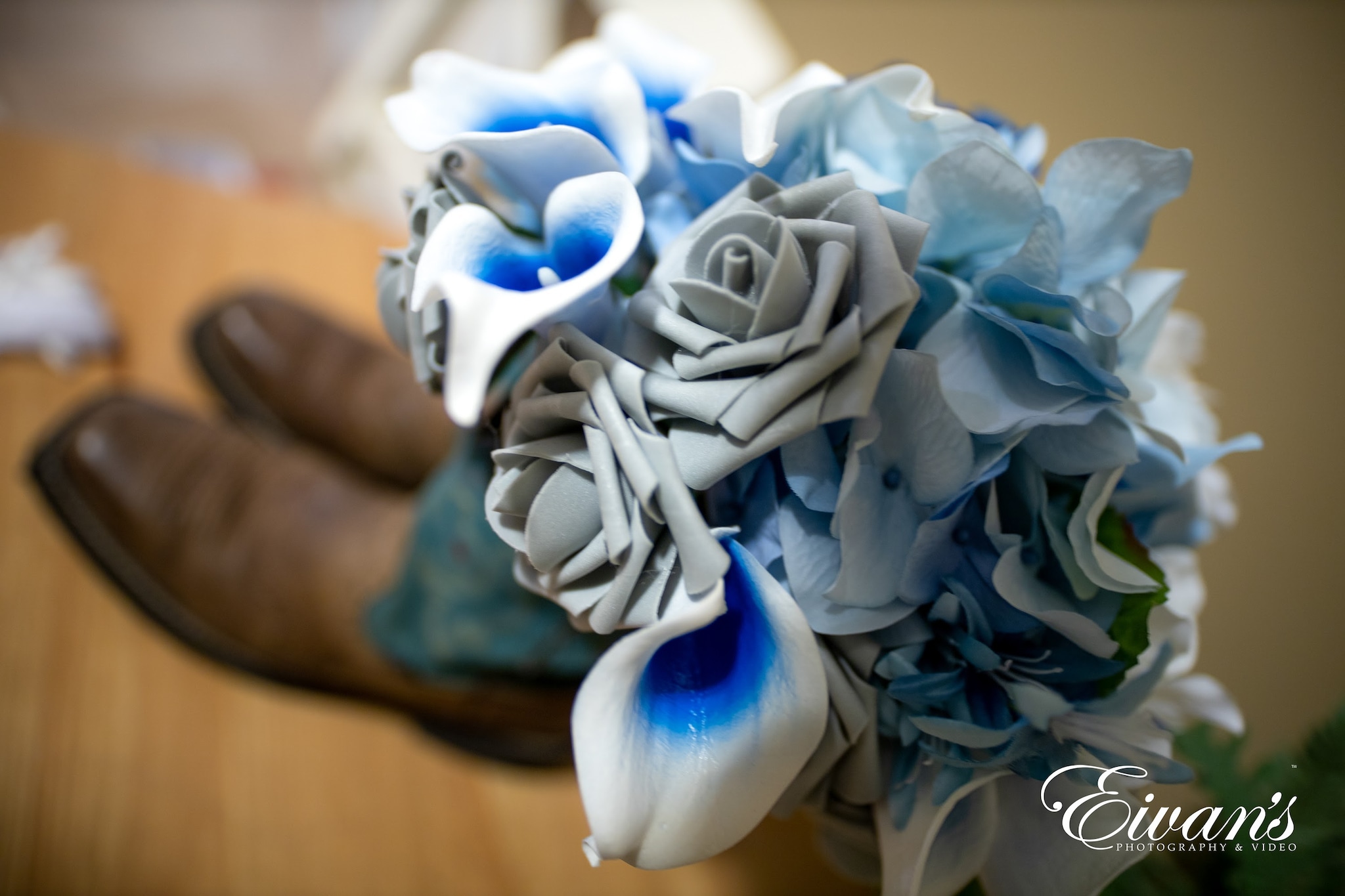 Since pink is mostly reserved for a female audience, bridesmaids often love this option.
Pink, together with its variations can get as creative as your imagination. Depending on the other clothing items or general decor, pink can be either a leader or the assistant.
Besides the feminine part, it's connected with assertive, intuitive, caring, and long term. From here you can see that this might be a perfect color for your wedding.
Additionally, many couples opt for pink wedding flowers for the ceremony. There's hardly anything as sophisticated and elegant, yet very playful as the pink color.
There are unlimited variations, from pastel pink, through rose gold onto the genuine barbie pink.
G

reen is not for nature only
In the 21st century, our media is filled with ecological movements, green industries, environmental changes, and such. Therefore, the green color has an obvious association.
However, green can be identified with negative meanings sometimes, such as jealousy and bitterness. For this not to happen, you need to look at the brighter image.
Ask yourself if the green color fits in the entire scenario. If you're having a rustic wedding, for example, adding a dash of nature could compliment your creativity.
Also, green color is spread across multiple industries and a few worldwide giants. Some of the recognizable green brands are Lacoste, John Deere, Starbucks, Holiday Inn, The Body Shop, etc.
P

urple for the royal wedding
Deep, creative, original, and respectable – does it sound like purple? Well, perhaps it does.
Besides that, the purple color takes the association from something great such as royalty. This comes from medieval times, where Roman kings and emperors wore satin purple clothes and materials. People simply loved purple.
Also, The Persian King had a purple tunic as part of the parade uniform. So taken from his example, you can use delicate purple tones to add elegance to your bridesmaids' dresses, DIY table decor, or some similar detail.
On the downside, too much of a purple can be seen as arrogant or maybe selfish. So just like with other tricky colors, you should be aware of this one.
White is a color that doesn't need a special introduction.
Speaking of motifs, white represents innocence, gentle emotions, cleanliness, etc.
Also, regardless of the color combination, dresses, and decor, there will be plenty of white colors everywhere. Especially during weddings, where white resembles elegance.
As it is expected, men will hang around in their plain white shirts, and a good portion of female guests will opt for a fancy white dress.
Additionally, the meaning behind a white color isn't exactly the same for the entire world. In North America and most of Western Europe, we know about the meaning.
However, in some Asian or African countries, the white color could represent completely different emotions. As a final effect, we could end up sending a message we didn't want to.
The other side is that the white color comes with a negative side, too. It can be seen as sterile and cold.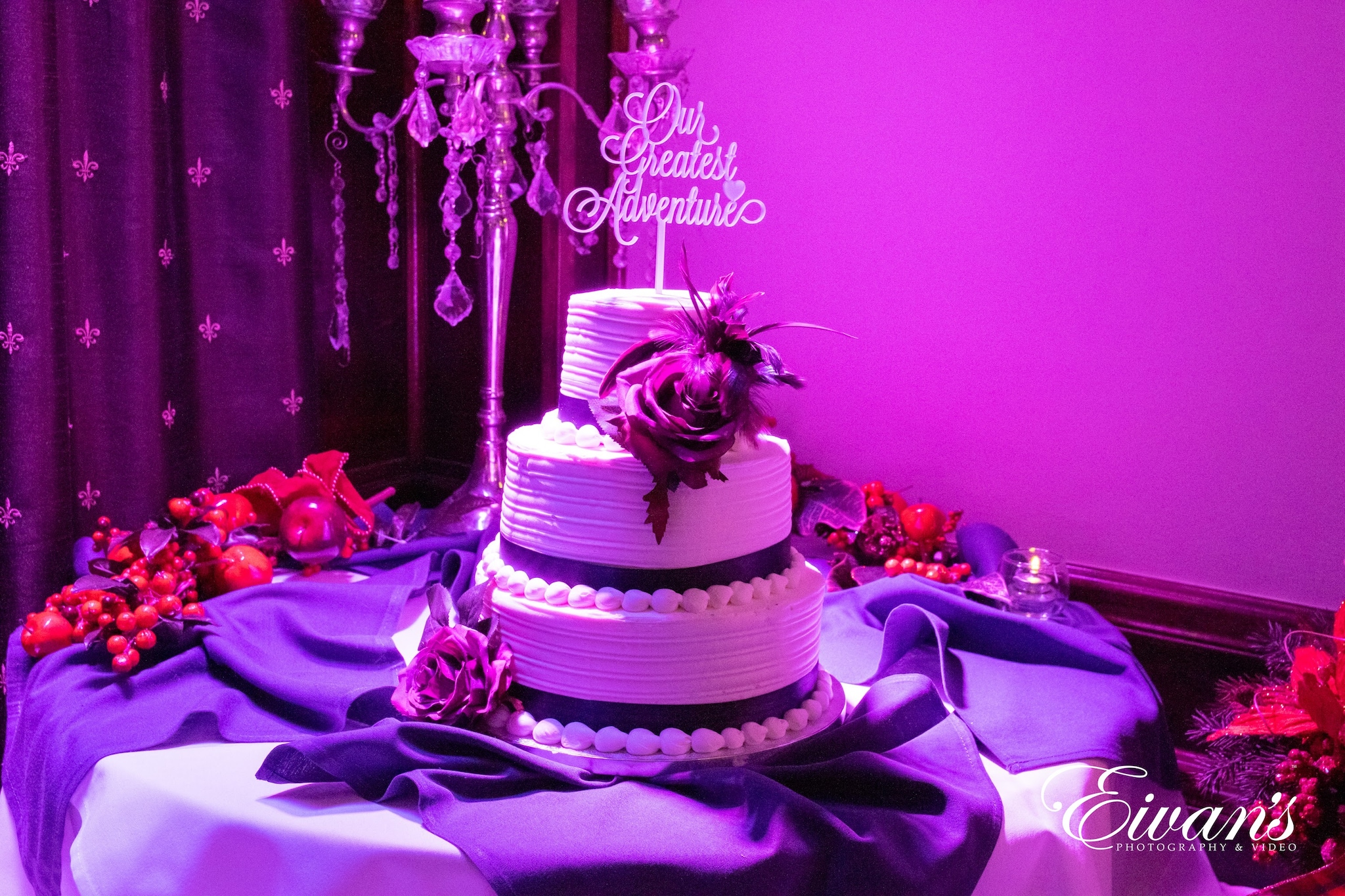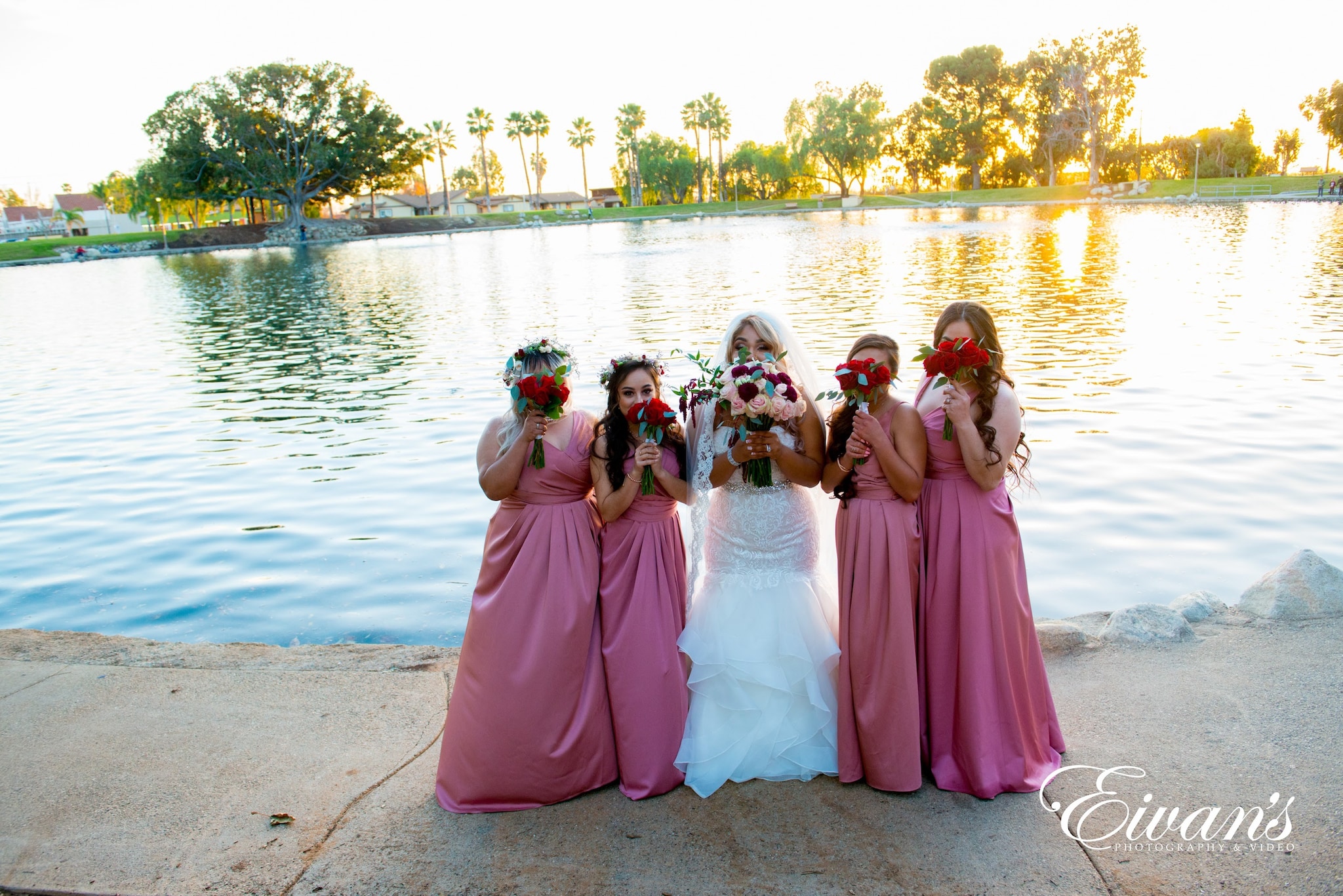 What are the colors of marriage?
By far, you should have plenty of wedding color ideas. You've been thinking about the deeper meaning behind each color. Additionally, we went through the basics and some not so basic things you should consider.
Therefore, you should be able to answer this question with ease.
However, if we wanted to point out, that would be something like the following sentence:
Colors of a marriage are the leaders of your nuptials branding. With the right ones, you'll be able to communicate an idea, please the eyes of your guests, and more. On the other hand, if you choose an odd color combination, this might just feel weird.
However, we are pretty sure that won't be the case after reading this in-depth color wedding color guide. Make sure to follow the advice and the right palette will come naturally.
The best part is that in the end, you won't be judged by rules. Instead, you'll just follow your gut (combined with the information you've just got) and the selection will be spontaneous.
How do you pick a wedding theme?
In case you're not sure about your wedding colors – this is a great opportunity to learn more. By choosing a theme for the wedding, a color combination comes naturally.
Whether we're speaking about bridesmaids' dresses. Or if you're looking for finishing touches for decor. In both cases, the wedding theme is an amazing support agent. It will help you within the process, and you'll have general guidance.
For example, if you're having a rustic wedding, chances are you won't pick a turquoise blue or barbie pink.
In that case, you would probably opt for pastel colors and brownish tones. Burgundy also goes well as a detail for a rustic themed wedding, where amber or apricot color are used as a base tone.
Now as you got a general idea, let's check the tips on picking the right wedding theme.
1# Get inspired by the venue
The right selection of a venue is the first and foremost task in your wedding planning checklist. It represents the foundations of a properly organized nuptials.
Choices are many and picking the perfect one might be a daunting task. Also, couples are breaking the boundaries nowadays. A wedding venue doesn't have to be a ballroom or event space.
Now you can pick an exotic location like a field, barn, or even a public library. On the other hand, many couples opt for a destination wedding. Here, you can take your entire group of friends and family to a location somewhere in Hawaii, or head straight to a European capital.
Regardless of your choice, once you find a perfect venue, you should get the idea of the wedding theme. As the venue is the main structure, you can figure a way of adjusting the given space.
Also, your wedding planner helps here a lot. He won't only support you with the venue selection. You can use his expertise and knowledge to kickstart the hidden idea regarding the wedding theme.
It's important to know that inspiration can't be forced here. It's a process that happens in the background. When you're dealing with more straightforward tasks, you'll get the ideas naturally.
Furthermore, Pinterest is your friend here. There are millions of wedding-related pins, where you can get inspired and acquire practical ideas. The only thing that's left for you to do is to turn those into reality.
2# Dive more into details
Let's assume that you've got a general idea by far. You know about the direction where you are headed with the wedding theme.
Unfortunately, if you want a day to remember, this isn't enough. Instead, you should plan every little detail and make the scenario as specific and as unique as possible.
For example, you are planning a rustic wedding. The first question you should ask yourself is what kind of rustic are you looking for.
Do you want a Texas-style countryside barn wedding? Or you rather aim for Colorado style mountain retreat?
Once you answer these, it's time to think of the perfect era in time you want to recreate. This, however, dives into the waters of rustic weddings, yet those often overlap.
Do you want to recreate the mid-20th century feel? Or are you happy with today's setting?
The more questions you ask yourself, the closer you will be to the final solution. Additionally, make sure to include your partner in the entire process. Close friends and family can help too.
As you brainstorm and discuss, you will have more details and an exact plan.
3# Think of the climate and season
The season is a crucial factor in wedding planning. Especially if you opt for an outdoor wedding. You can't have an outdoor, patio wedding when the temperature is 40 degrees.
Additionally, the season will have a direct influence on your wedding colors, as we've already discussed.
You are all familiar with characteristic colors for each season, therefore you should act accordingly.
Once you understand the meaning that the season and climate have, your entire planning will be way easier. And remember, factors like this one can't be changed. What you can change is the date, venue, decor, theme, and everything else.
So before breaking your head about these, see if factors are realistic to modify, or you need to find another way around.
4# Follow your budget
Having a great idea is one thing. Yet if you have the idea without resources to turn it into reality, then it's just a wish.
Therefore, before you jump into overly ambitious brainstorming, think of the amount of money you're willing to spend on those "additional value" stuff.
If it requires loads of money for decor or additional vendors, merchants, and such, maybe you should settle down a little bit.
Also, a bit of creativity might go a long way, bypassing the financial issues. Sometimes a good idea doesn't have to cost a fortune.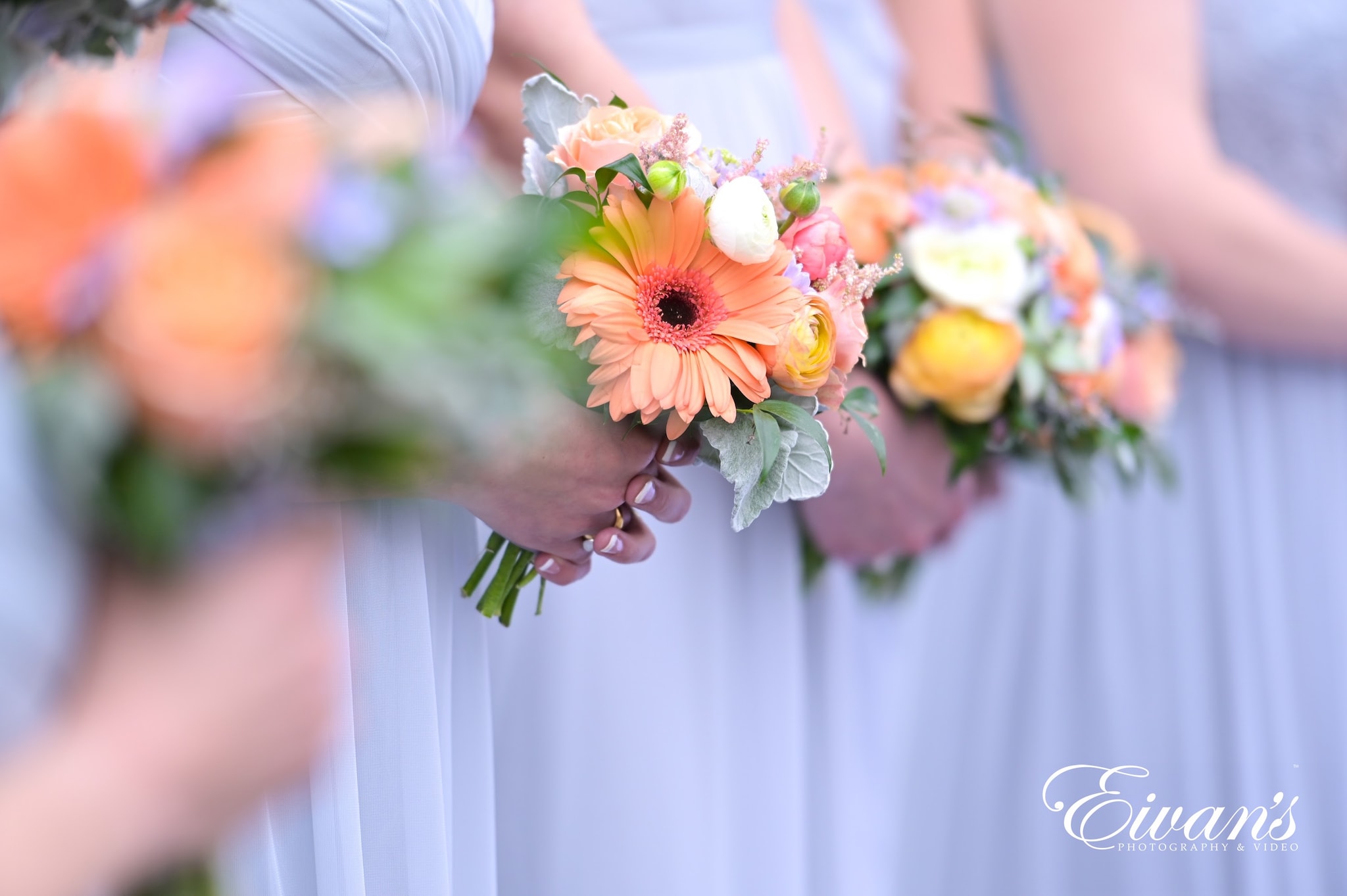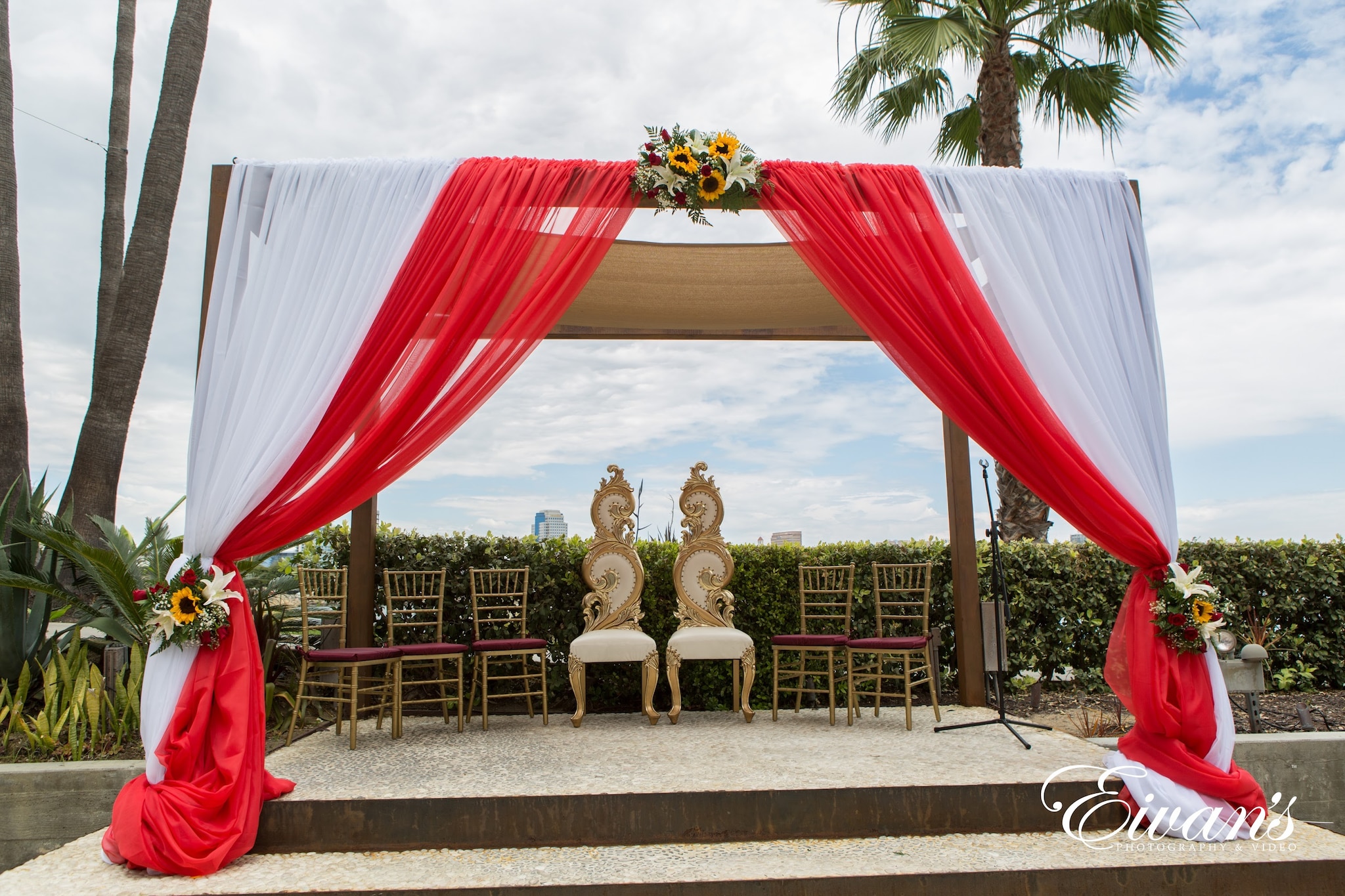 What colors are bad luck for a wedding?
Choosing your wedding colors is usually a fun task. Often you pick the one that reminds you of your childhood or a specific combination that you simply love.
However, according to feng shui, there are certain rules you should follow.
The interesting fact about feng shui is that it's all about harmony. One factor is there to complement another. Black yin is there to be in a perfect balance with white yang.
Funny enough, but we want the same thing in colors. One should complement another, making a perfect balance.
However, according to the same theory, the following colors should never be combined during the wedding:
G

reen and metallic white, silver, gray, or gold
Are they going to bring you bad luck or no, we are not sure. Yet if you believe in superstition, maybe you should skip those combinations.
Mistakes bridesmaids make when choosing wedding colors
While the perfect color combination doesn't exist, some rules should be followed.
Luckily, we listed most of them, and now is the time to find out which are the most common mistakes you should avoid.
Mixing up too many colors
A general rule of thumb is not to exceed four total colors, including one metallic note. Additionally, a more safe option is to go for two colors plus one metallic tone.
Brides often get too much pressure and overly accent their color palette. In the end, you will have a wedding that looks more like a circus.
However, stick to the number we suggested and you should be just fine.
M

aking the selection boring
The complete opposite of the previous mistake is playing it too safe. If you think that hickory and chocolate are two colors you might be wrong. Feel free to mix different, complementary colors. Just make sure that they fit nicely onto each other.
The idea is to get to the golden middle. Don't make it too boring, yet make it a little bit lively.
I

gnoring the colors of your venue
Venues always come bundled with some specific color. You won't ever find a location that's like a blank canvas.
You might have silver or gold chandeliers, brown exposed bricks, or black details on your walls.
Make sure not to overlook these when choosing the set of colors.
Not feeling that the combination is right
When brides are under pressure, they might pick a color just because that one is trendy. Yet, just like with your wedding dress or decor – the idea is for you to feel comfortable.
Do you feel comfortable with everything in two tones? Then go for it.
Don't forget that this is your day and you should enjoy it in the first place.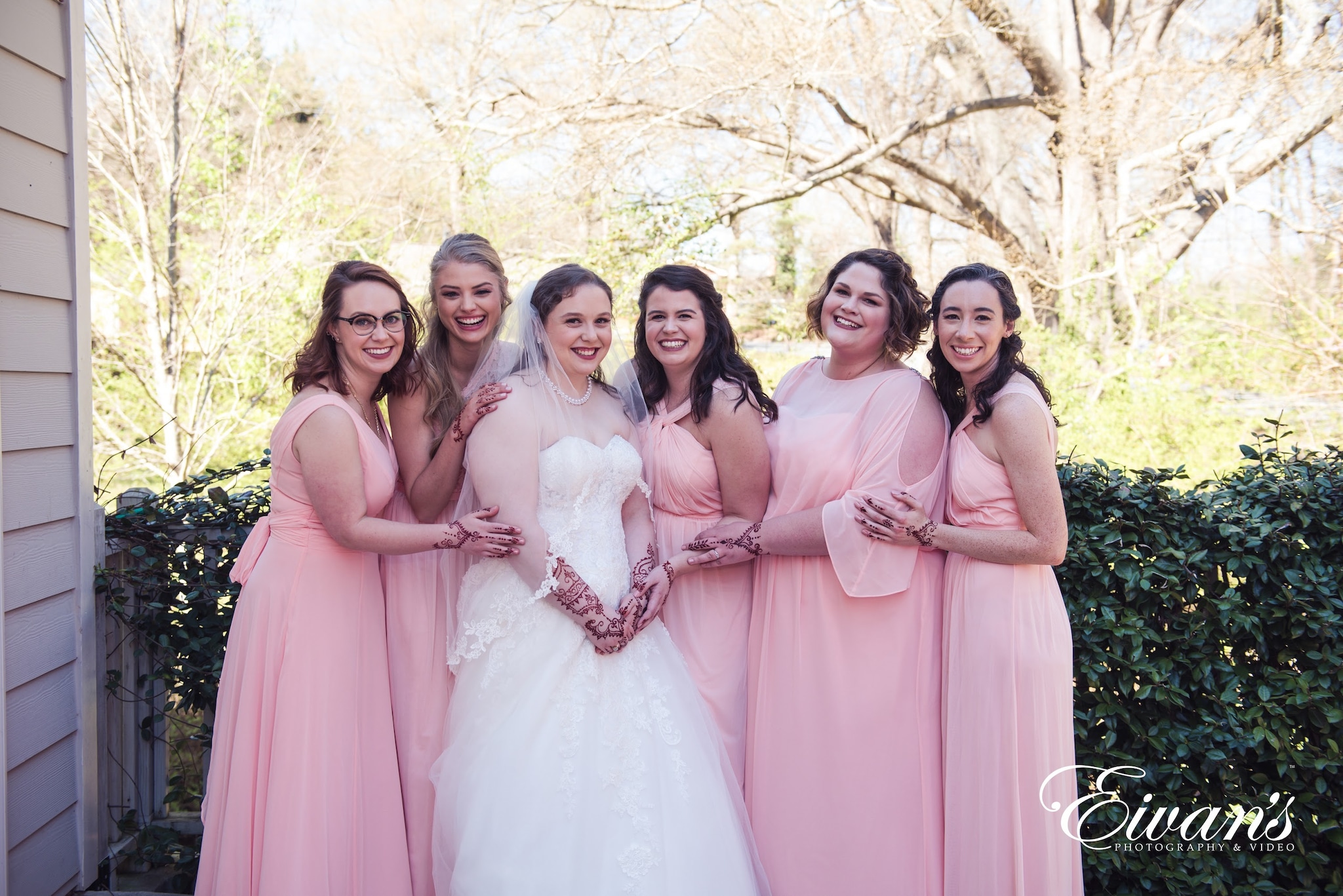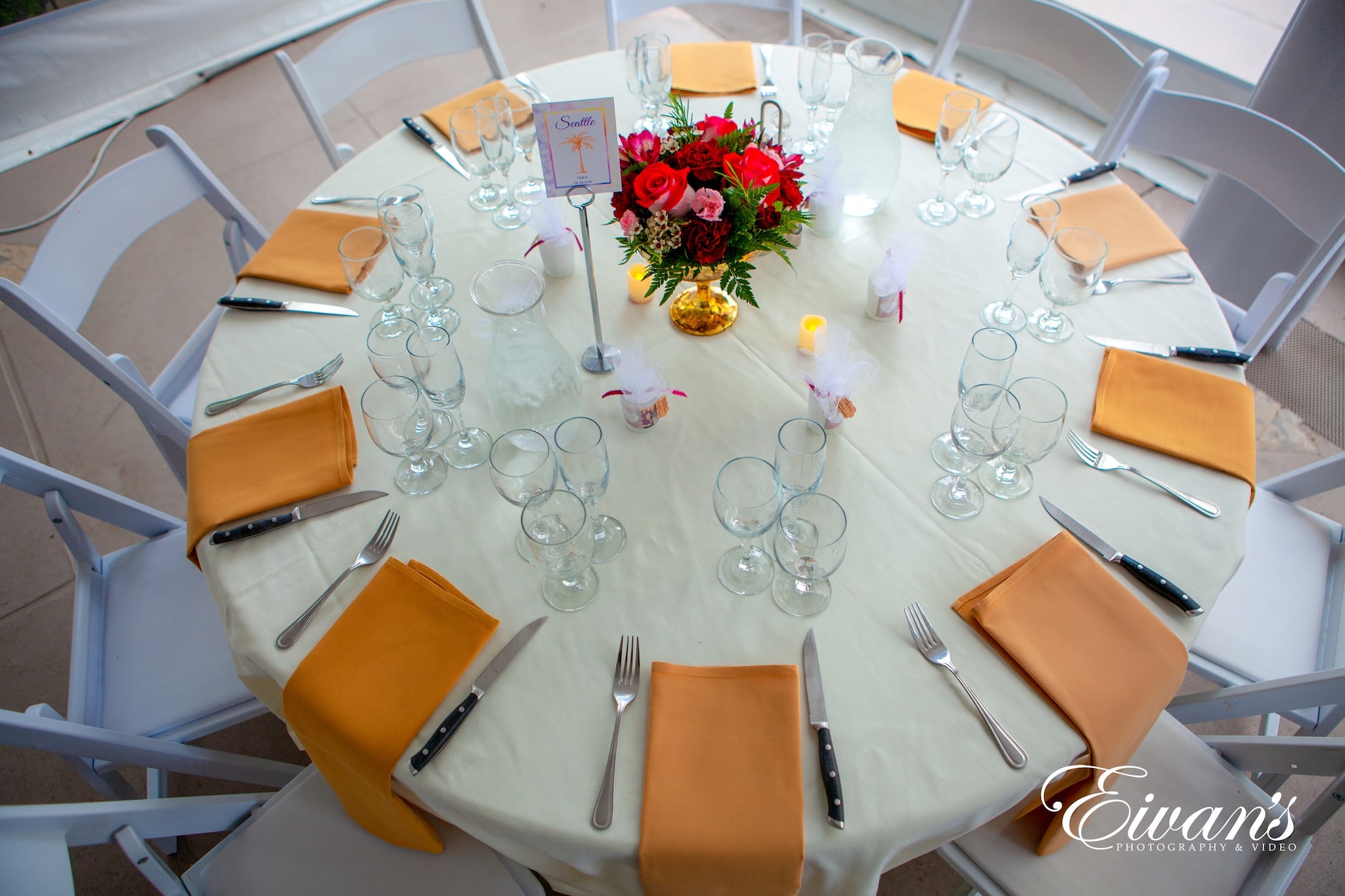 Wedding colors – Frequently asked questions
By far, we are sure that we've answered most of your questions regarding the wedding colors. However, if some more are remaining, feel free to look for the answer down there.
W

hat should my wedding colors be?
Unfortunately, there isn't such a thing as the best wedding color. You need to find the right color combination by yourself. Hopefully, with this guide, you'll be able to achieve so.
H

ow many colors should a wedding have?
The perfect number of different wedding colors is four. There should be up to three different tones plus one metallic color such as gold, silver, or white.
W

hat are 2 colors that look good together?
Looking at the color wheel, two colors that go well together are the neighbors and the opposite ones. Pick one color that you like, and find the complete opposite on the wheel, and these two colors are complementary.
W

hat are popular wedding colors?
In 2020, the most popular wedding colors are the following:
C

innamon rose and dusty rose
The entire boho color palette
Rustic metallic such as copper
Pastel green, orange, and burgundy
Combination of blue tones
However, as we already said, we don't recommend sticking to popular colors just because they are popular. Instead, just pick the one you love the most.
W

hat are the hot wedding colors for 2020?
The hottest wedding colors of 2020 are sage green, mint, blue, grey, and blush pink.
W

hat are the fall wedding colors?
Fall is the popular season for a wedding. This mostly because of the right temperature.
However, what's great about fall is the warm color palette.
The best colors for fall weddings are caramel, apricot, pumpkin, sage, and warm jewel tones.