When Do You Take Engagement Photos and How to Prepare?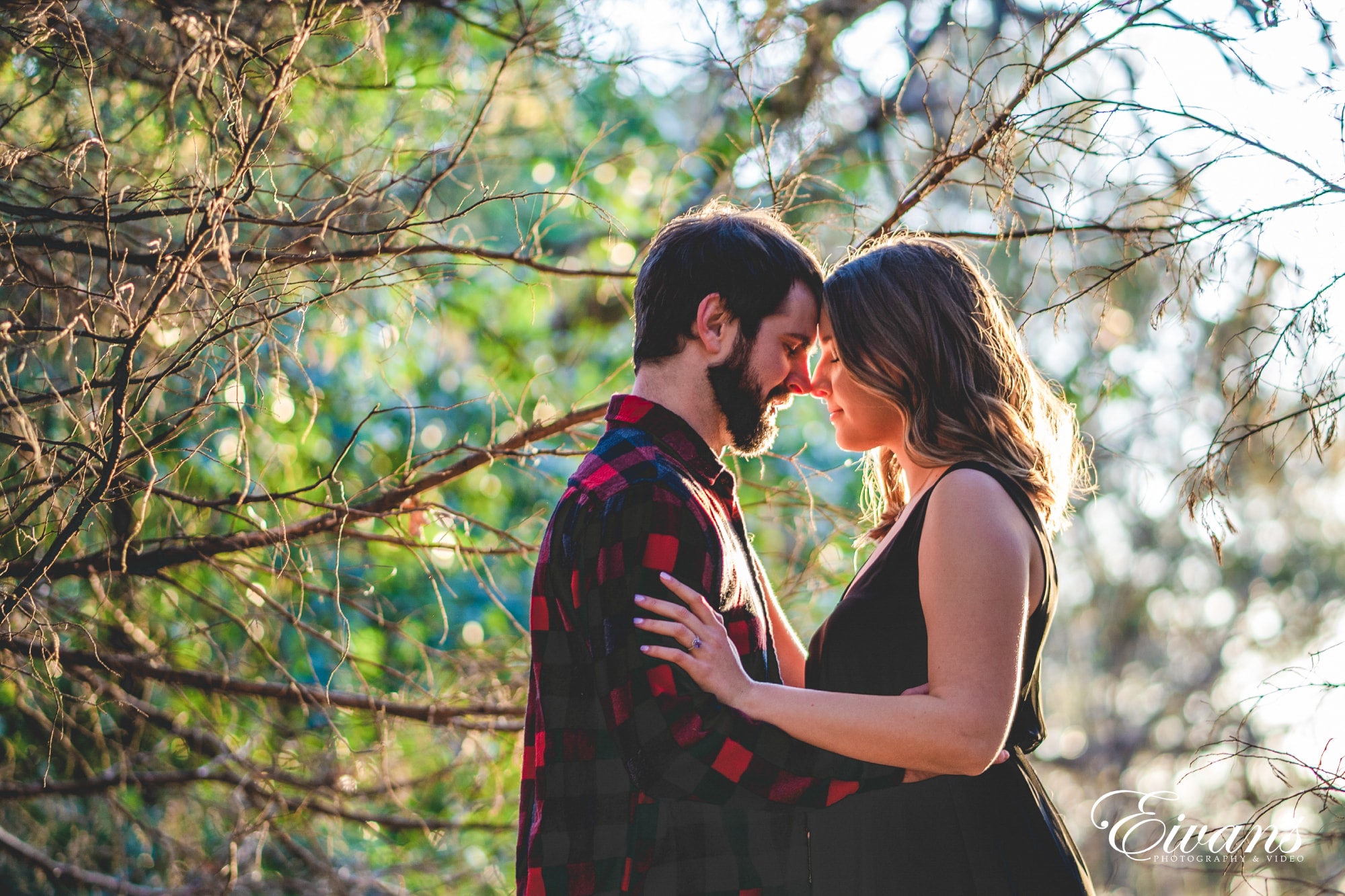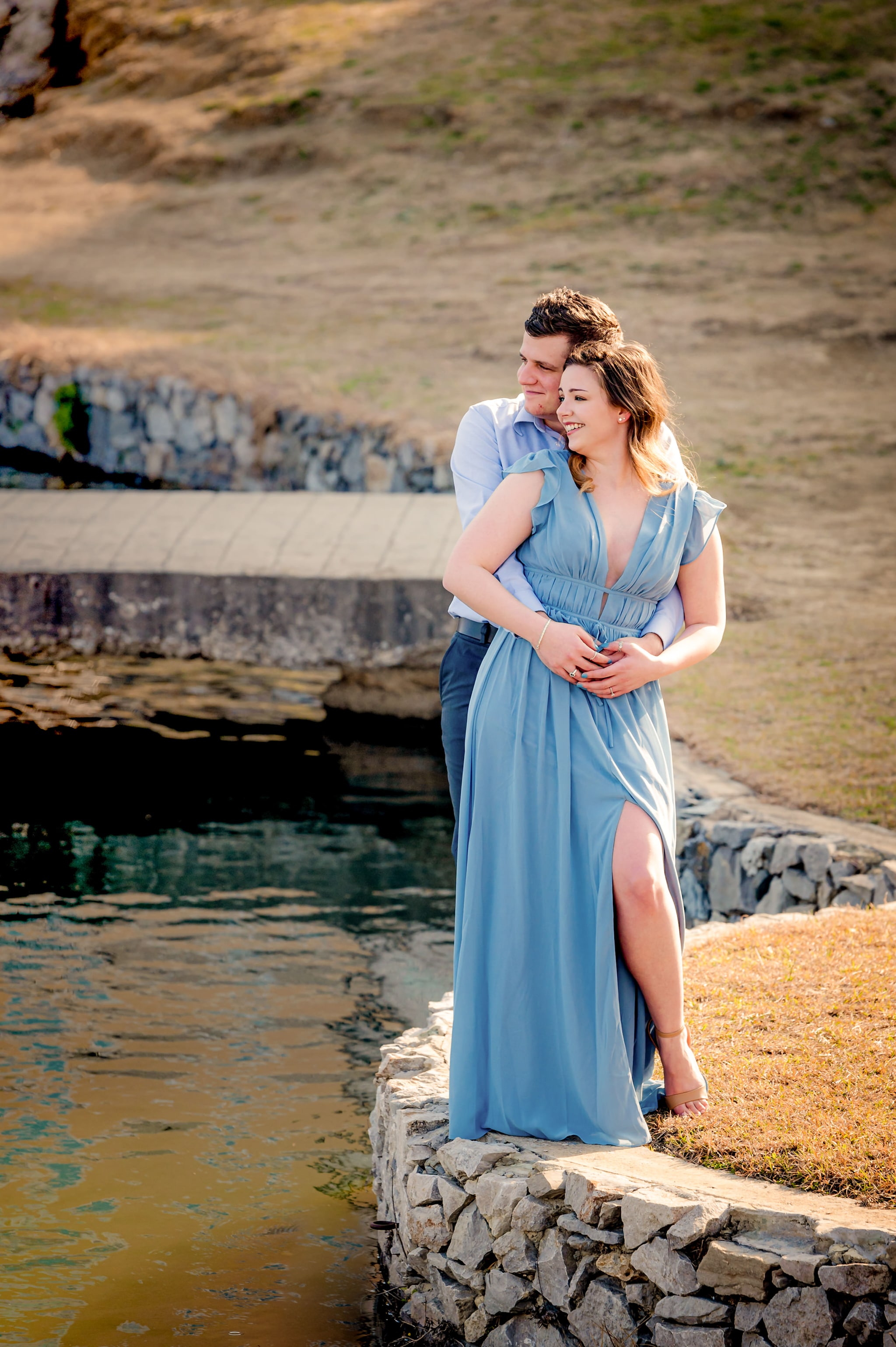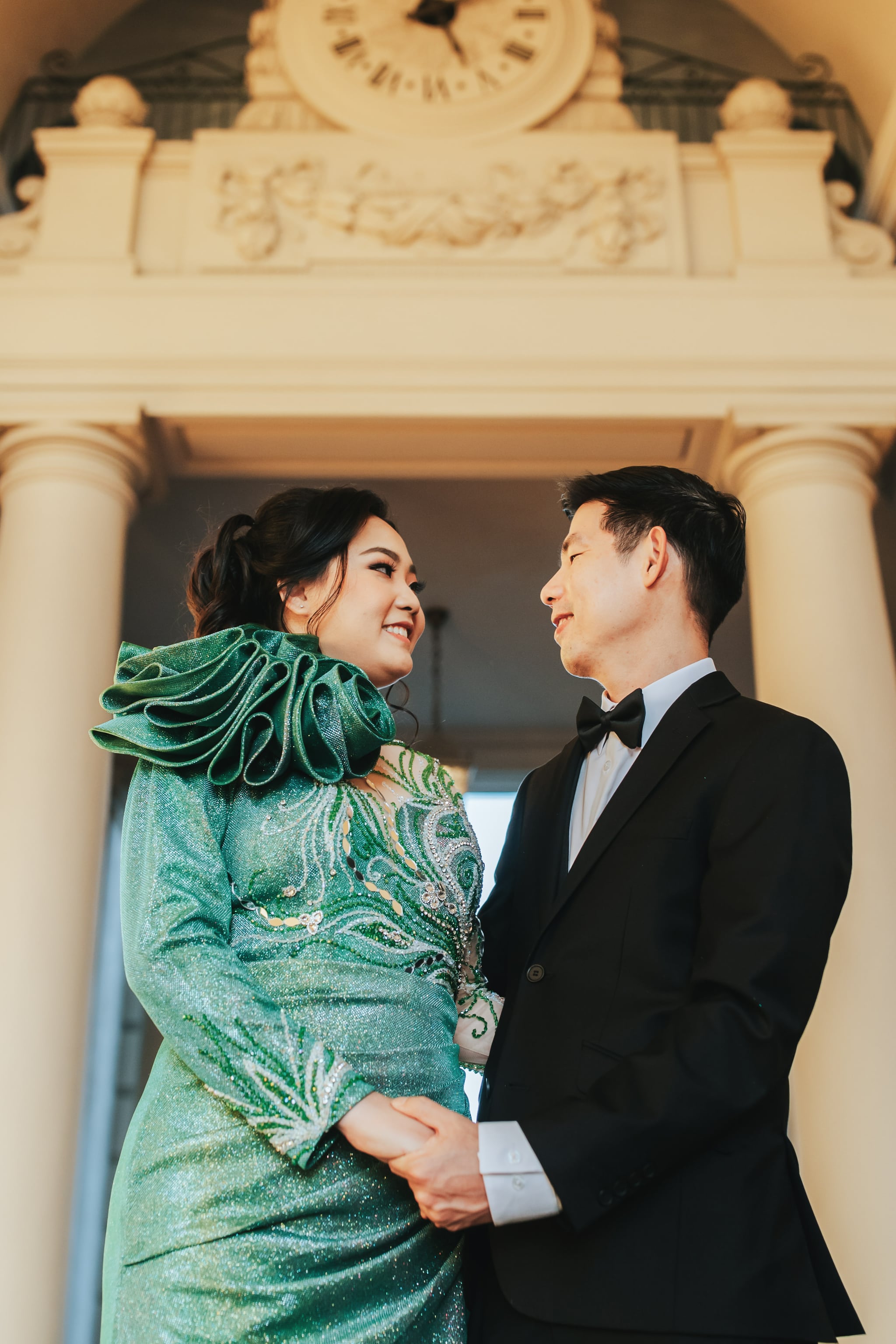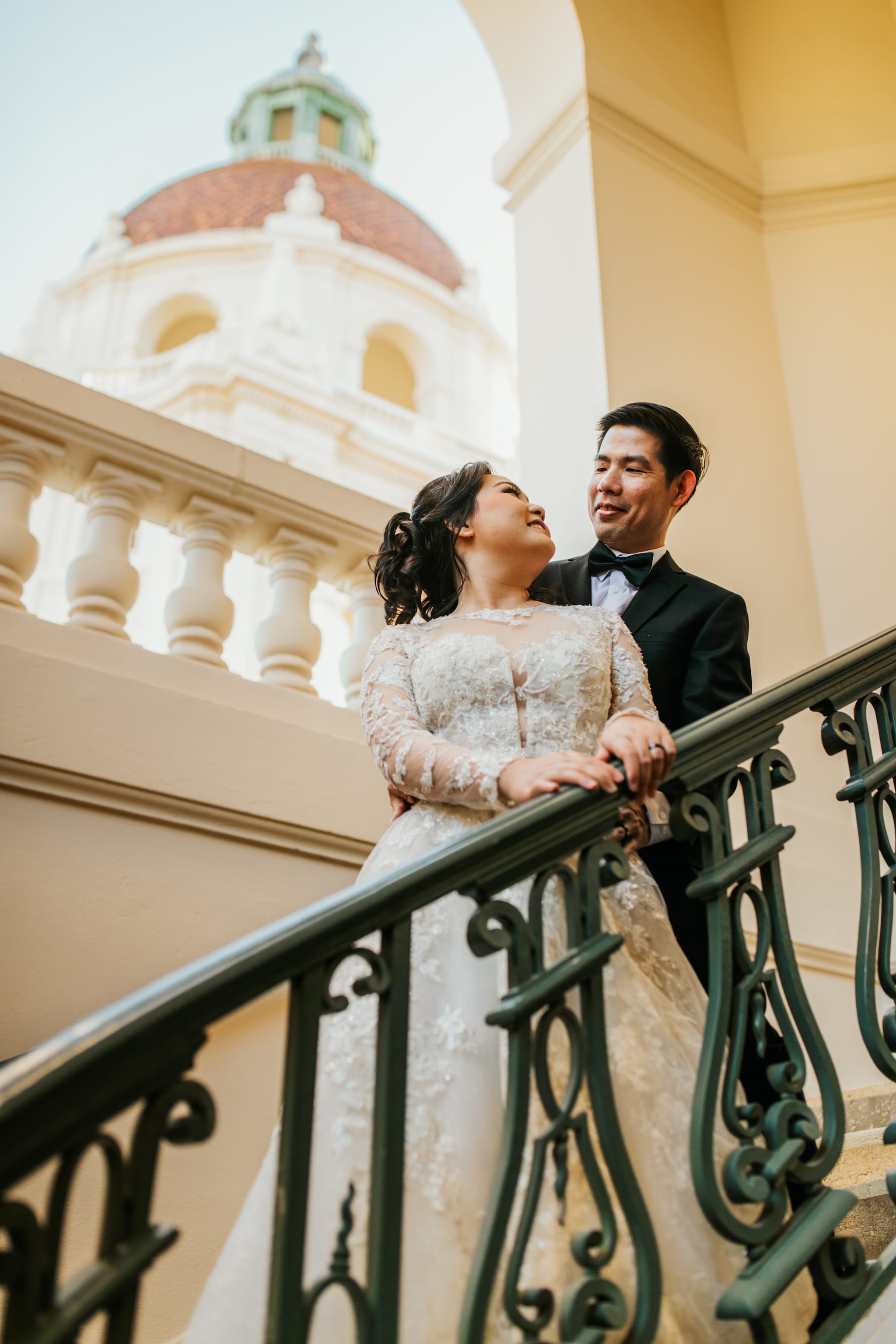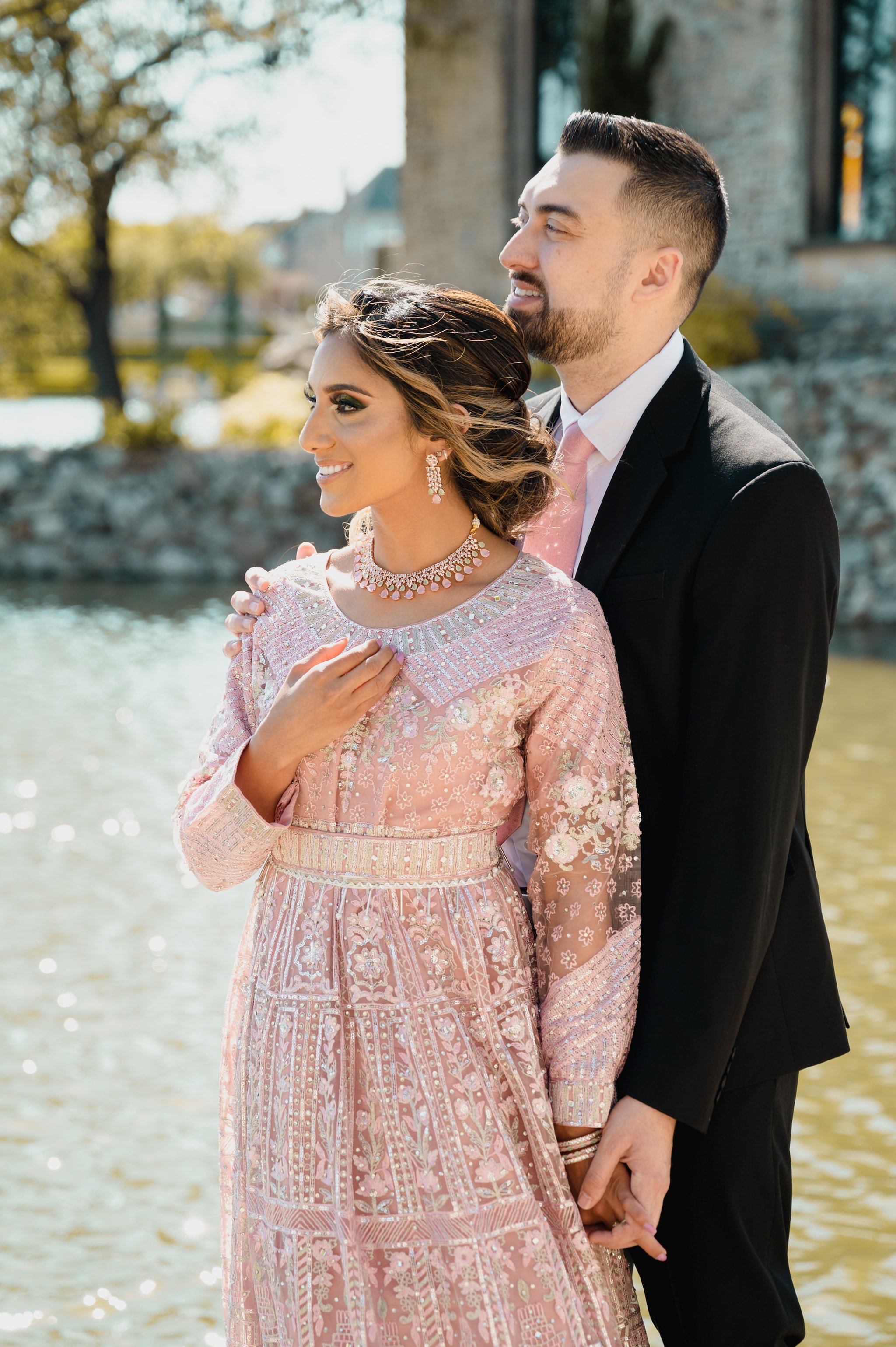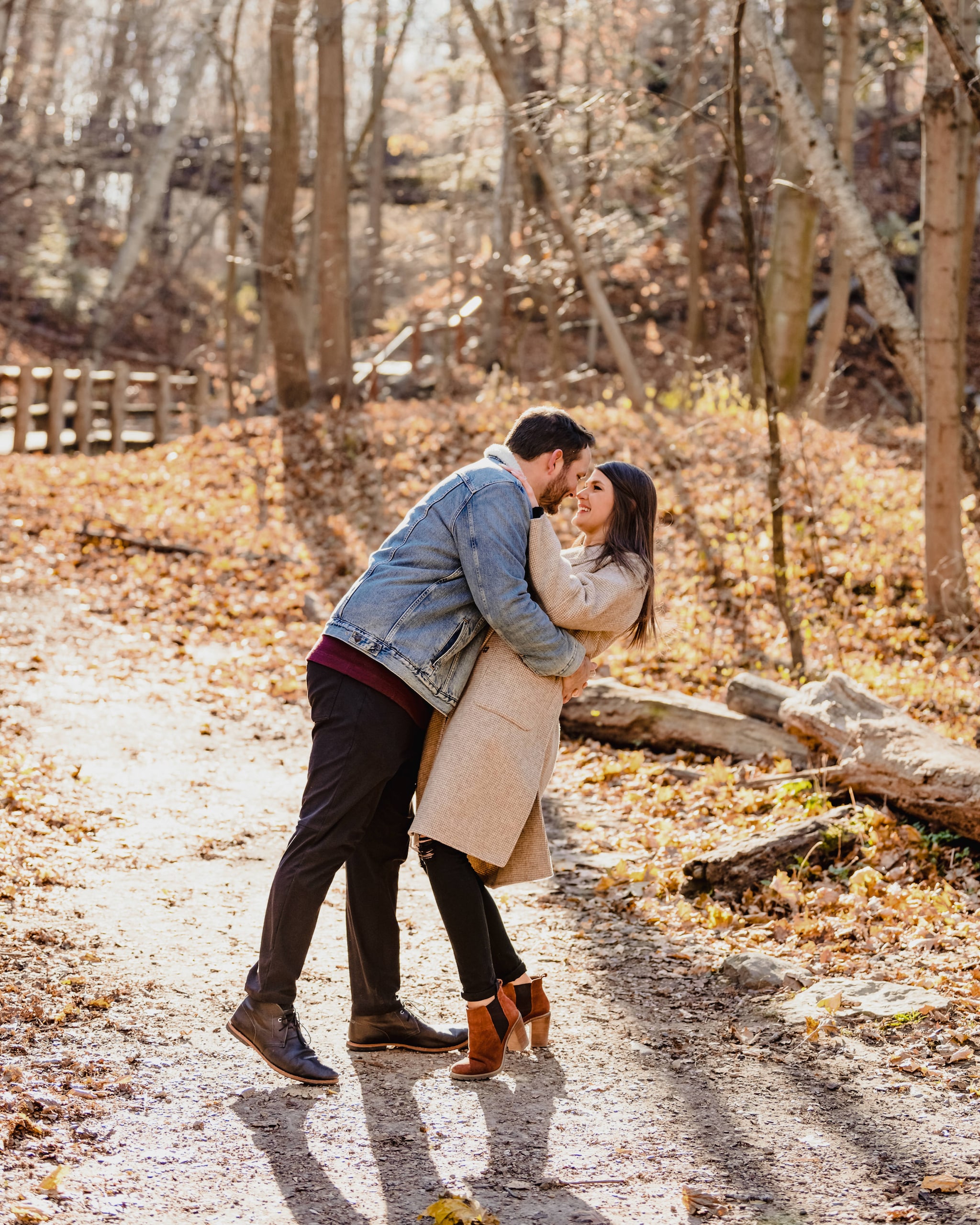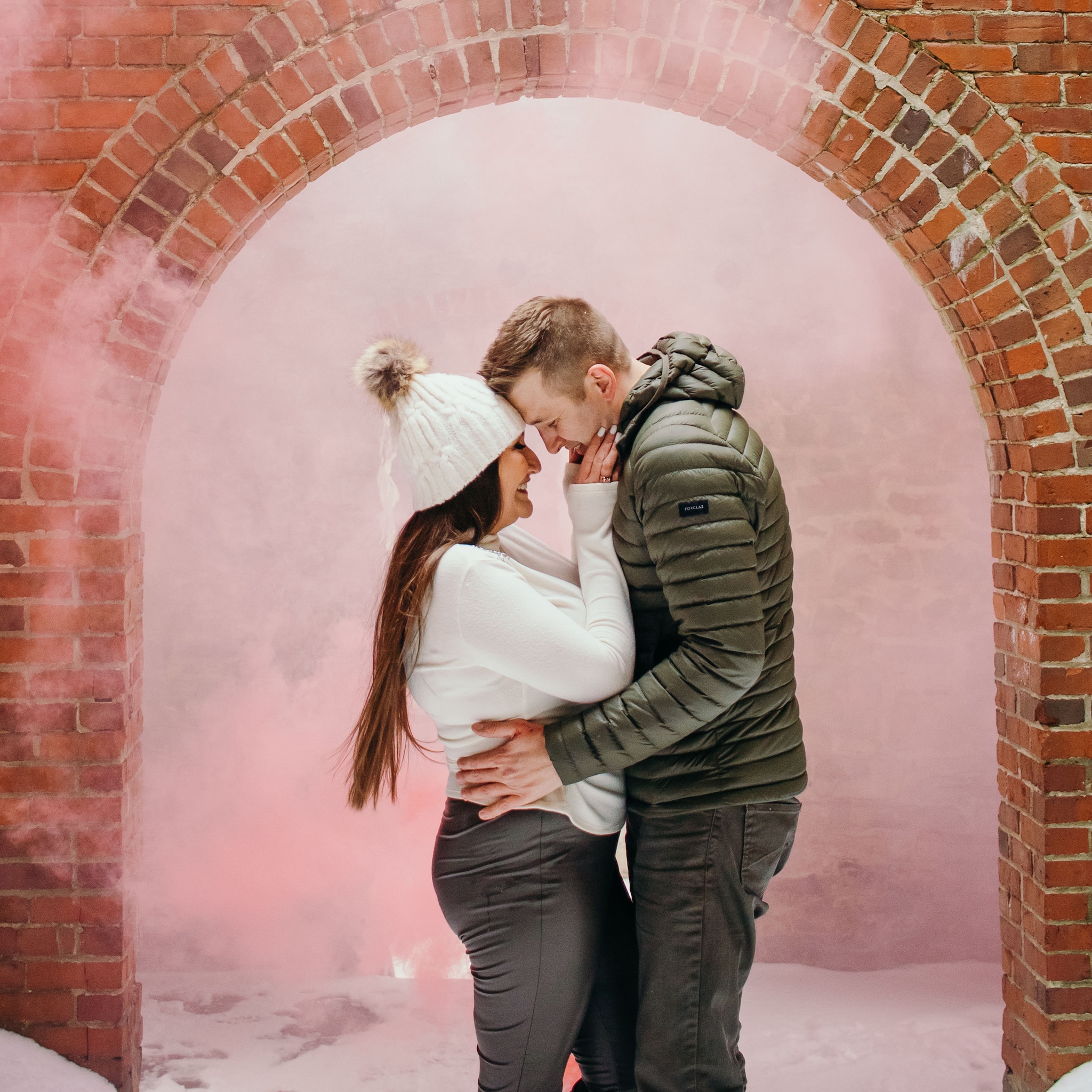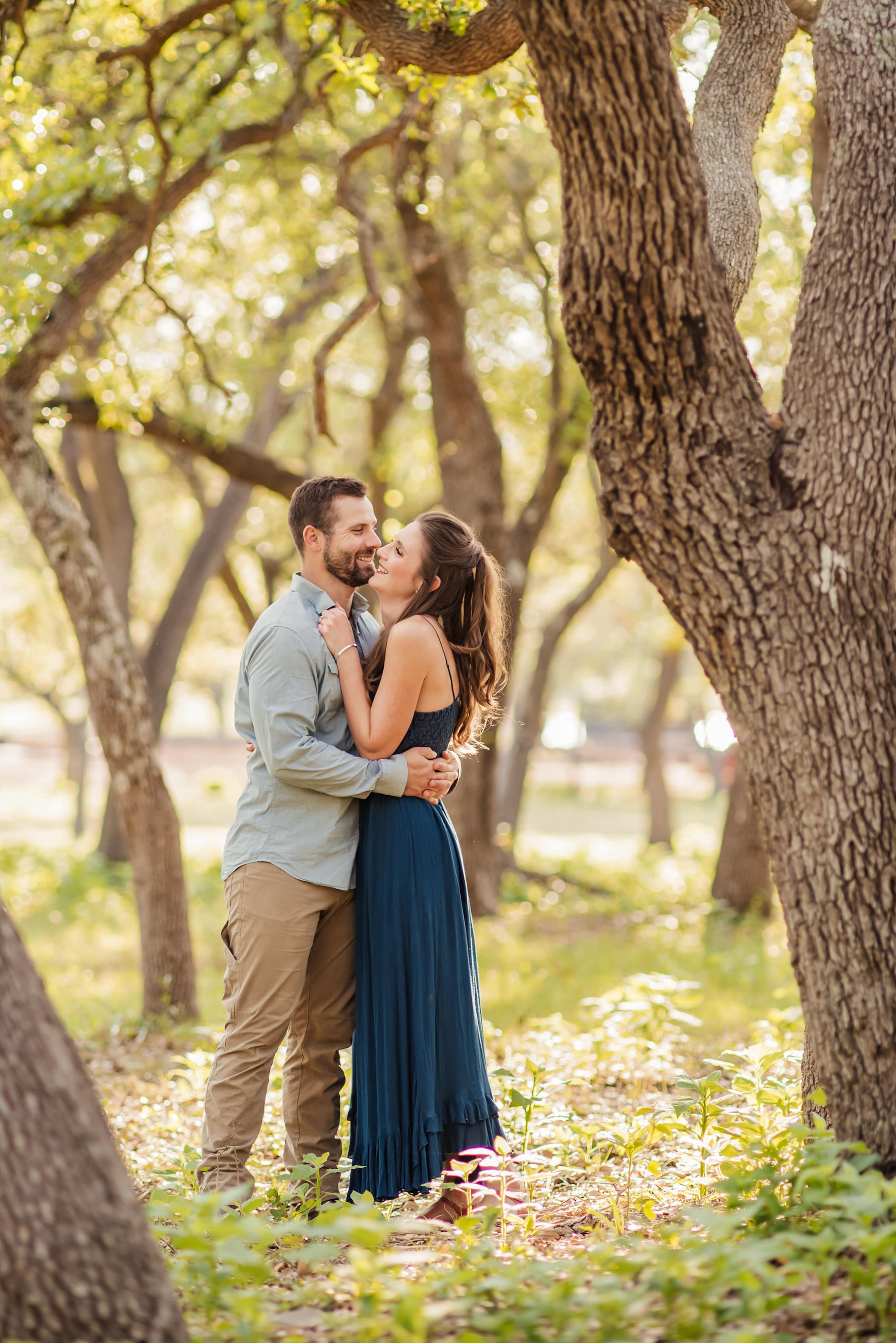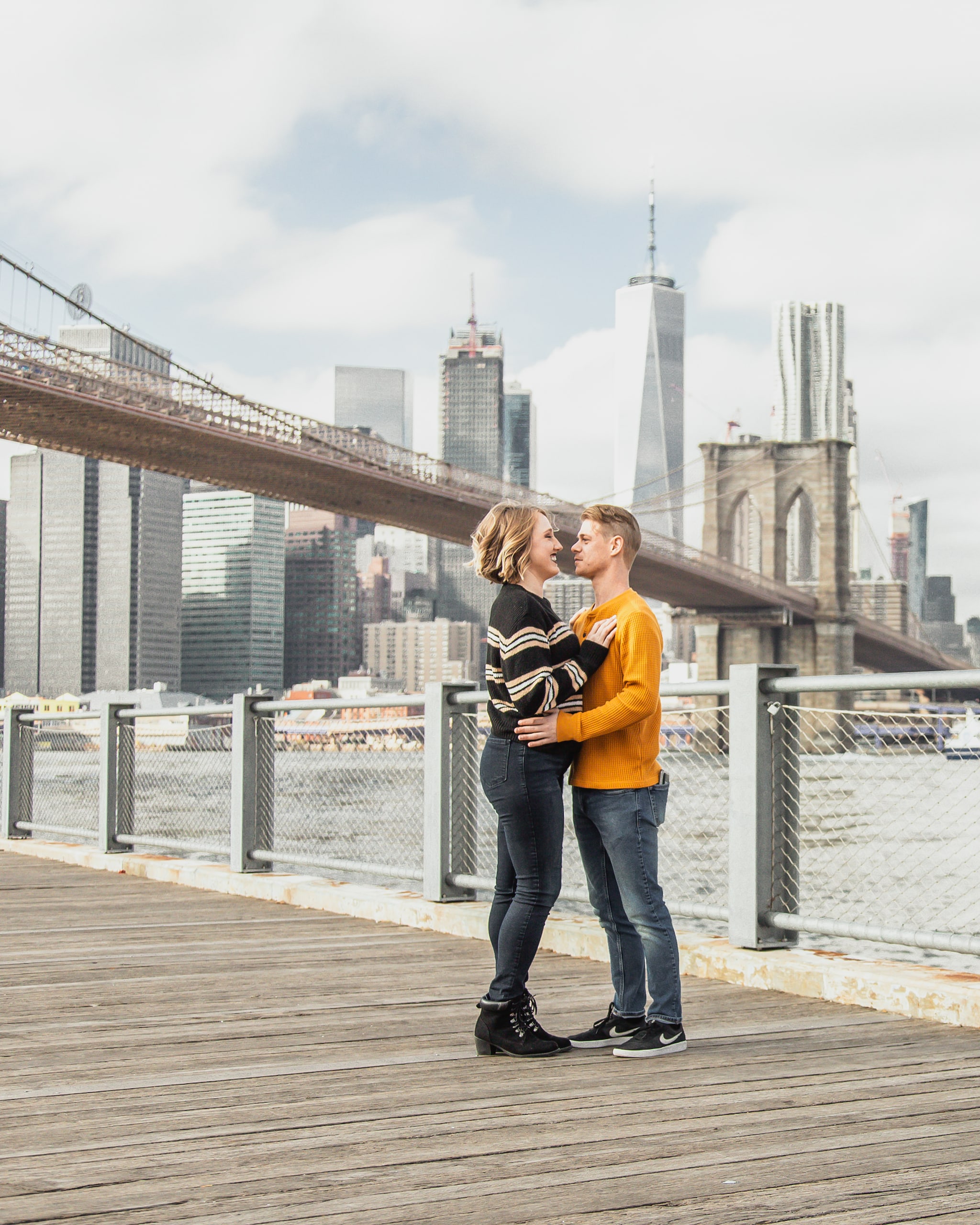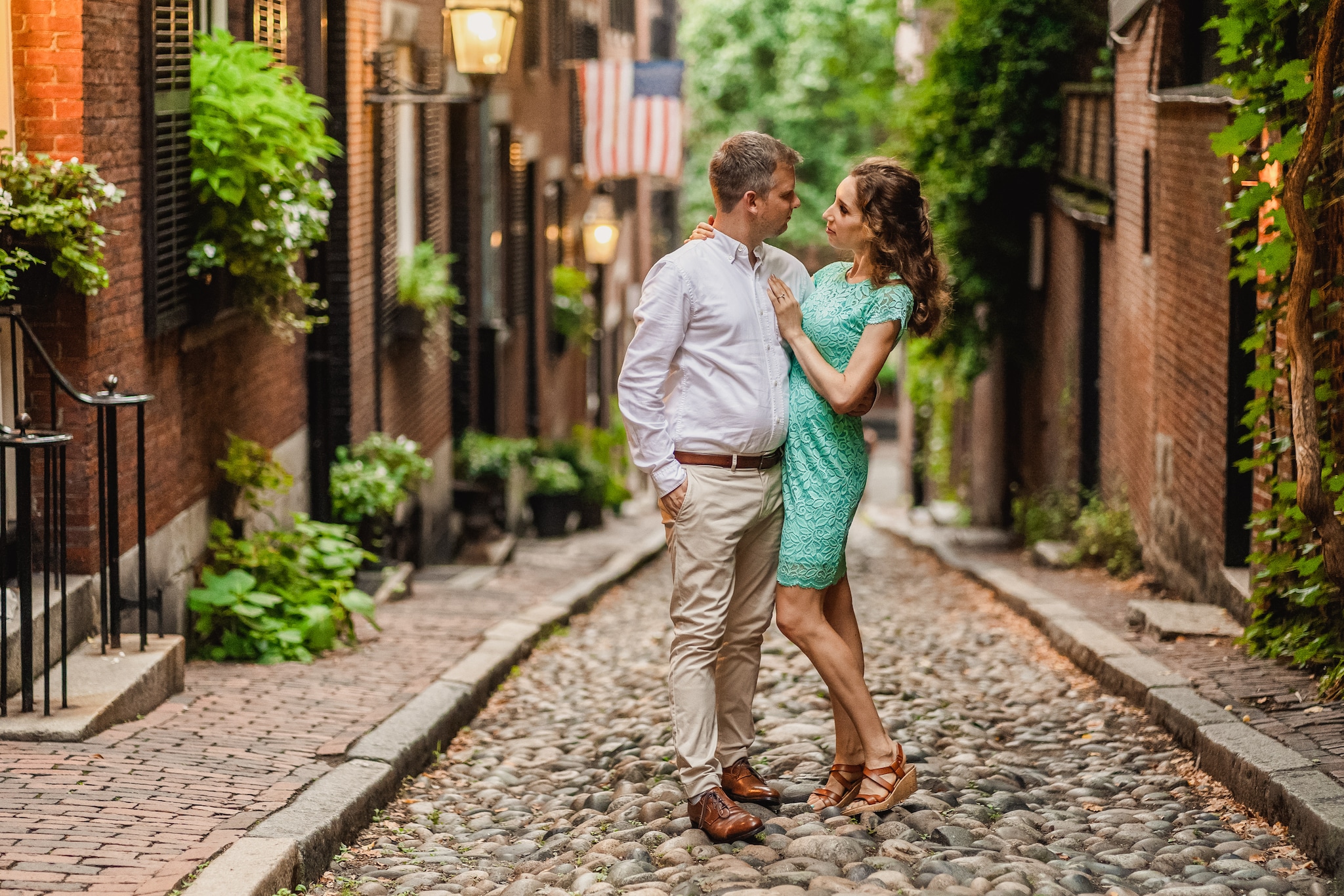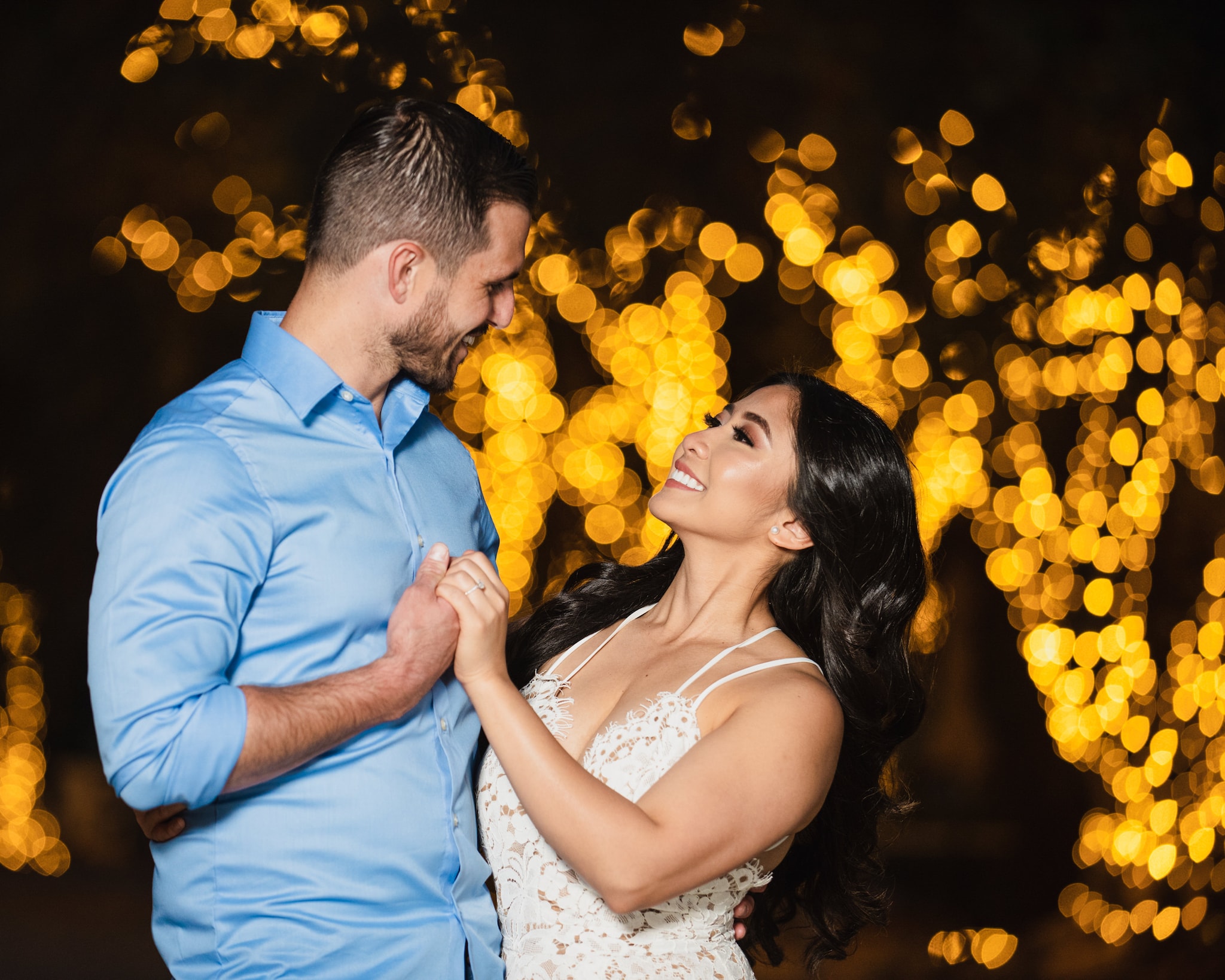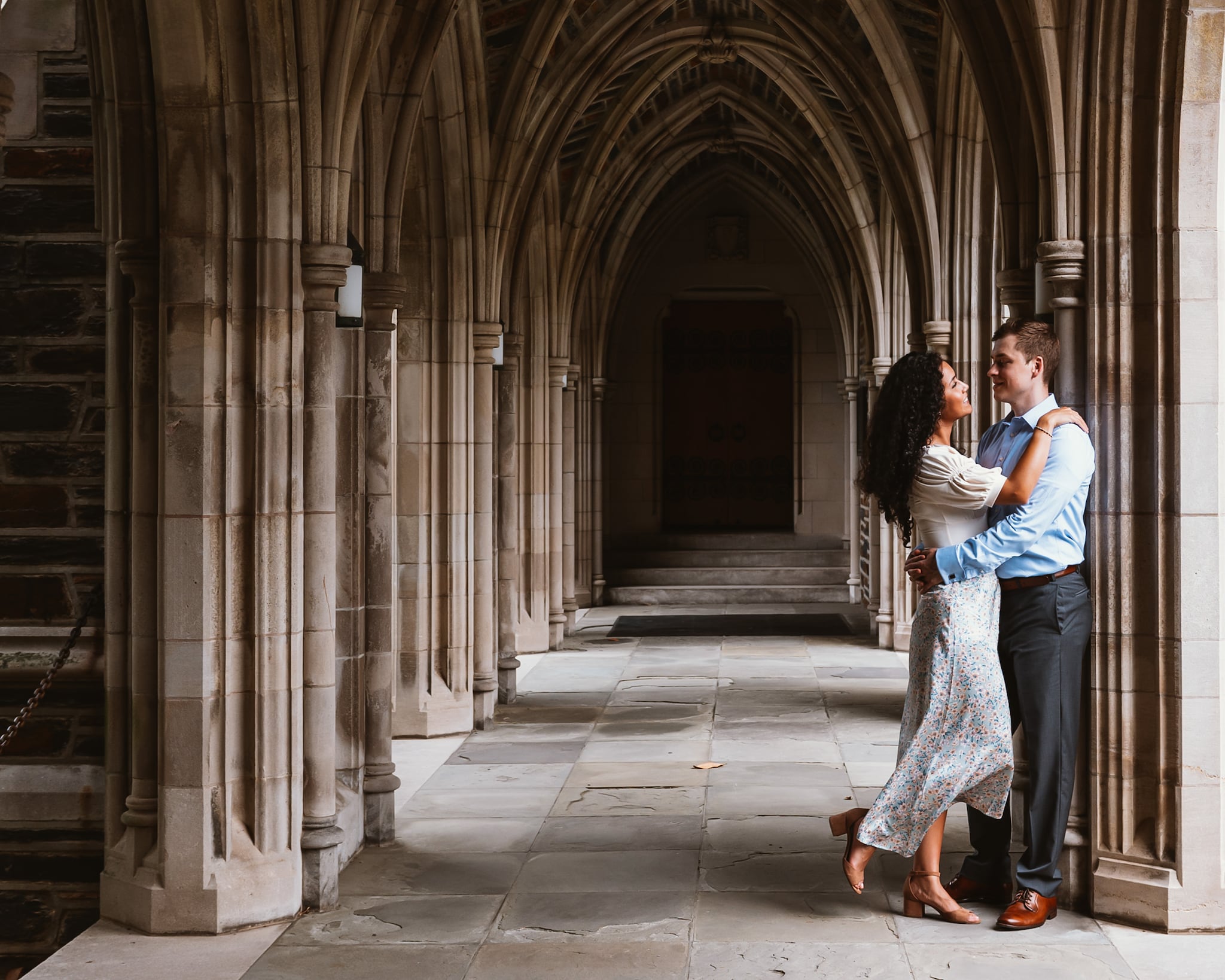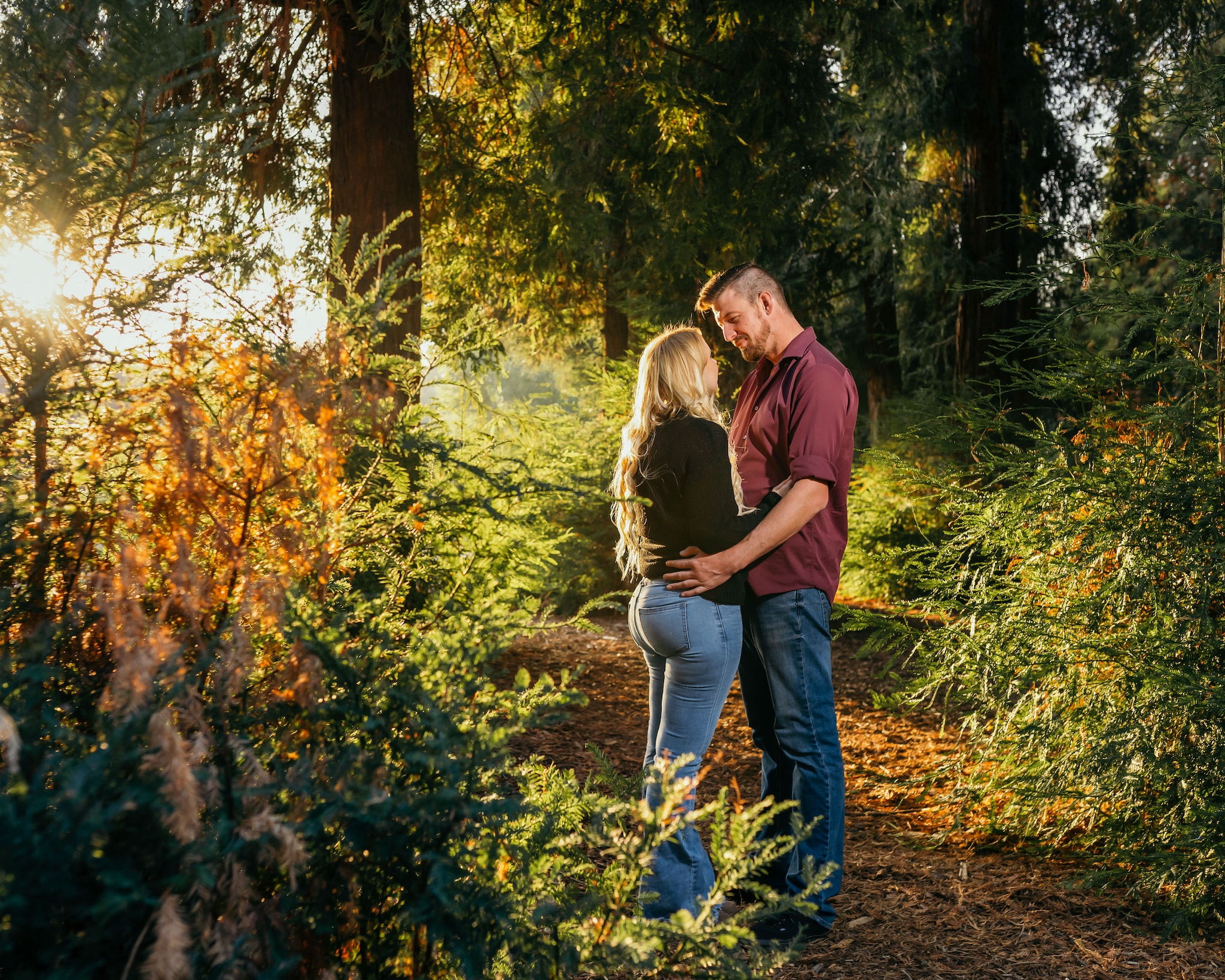 So, the love of your life finally went done on his knee to ask that question you have long been waiting for. After replying with a resounding Yes! You're both walking on clouds. Of course, you'd want to savor this moment before you host an engagement party and start off with your endless to-do list for your wedding planning.
But you mustn't let this magical moment pass without capturing it for posterity–and sharing it with the world on social media. Let having engagement photos taken to be among the very first things you do with your new fiancé.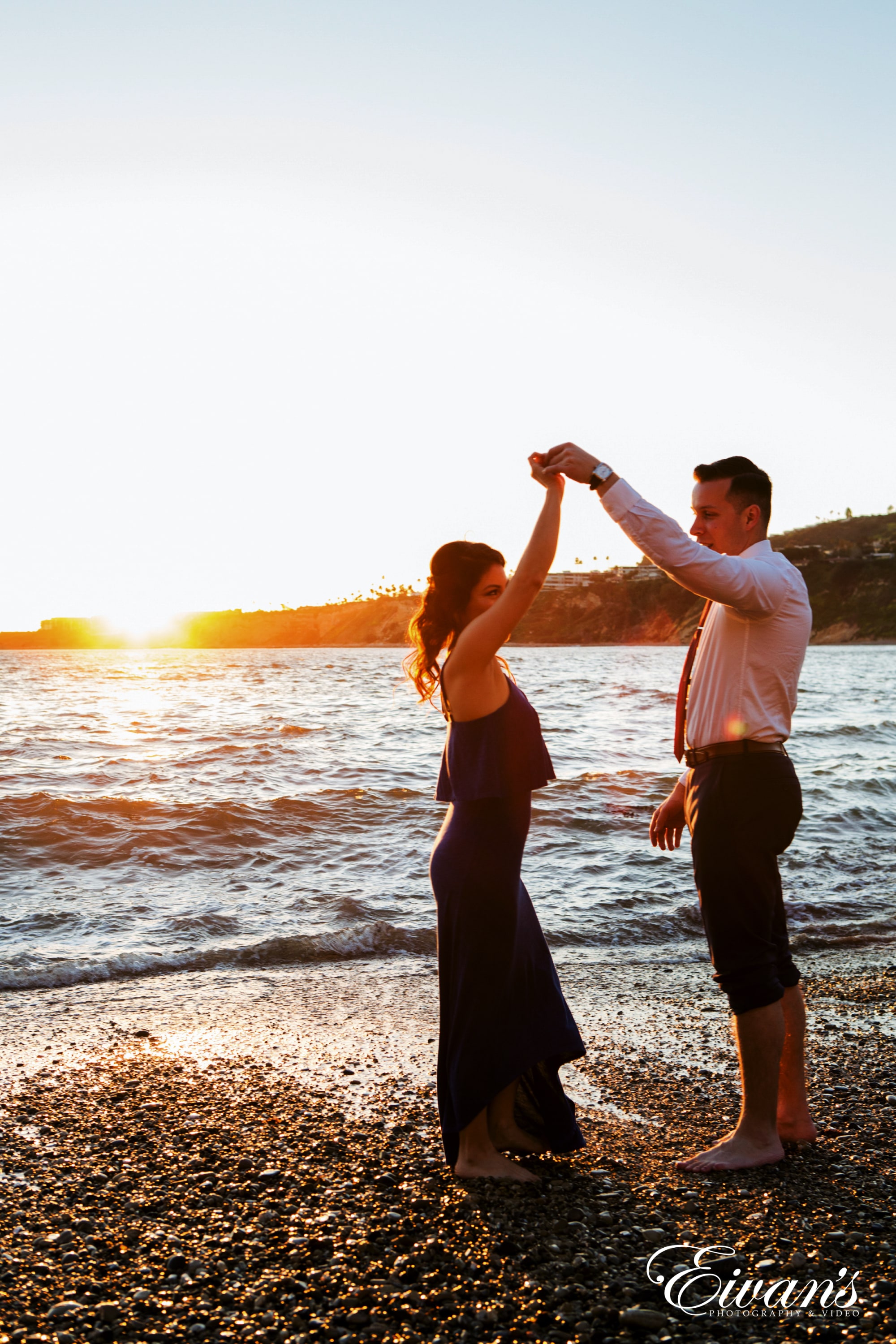 Why Take
Engagement Photos
?
Engagement photos not only document how your relationship grows, but they will also be the most used images throughout your wedding journey until you tie the knot. They can be used for engagement party invitations, engagement and wedding announcements, bridal sites, save-the-date cards, wedding invitations, and personalized wedding favors.
Having an engagement photo session also gives you a great opportunity to work with your wedding photographer and makeup artist. It gives you a peek at your big day and can be used as a dry-run for your wedding pictorial.
The question is, when should your engagement photos be taken?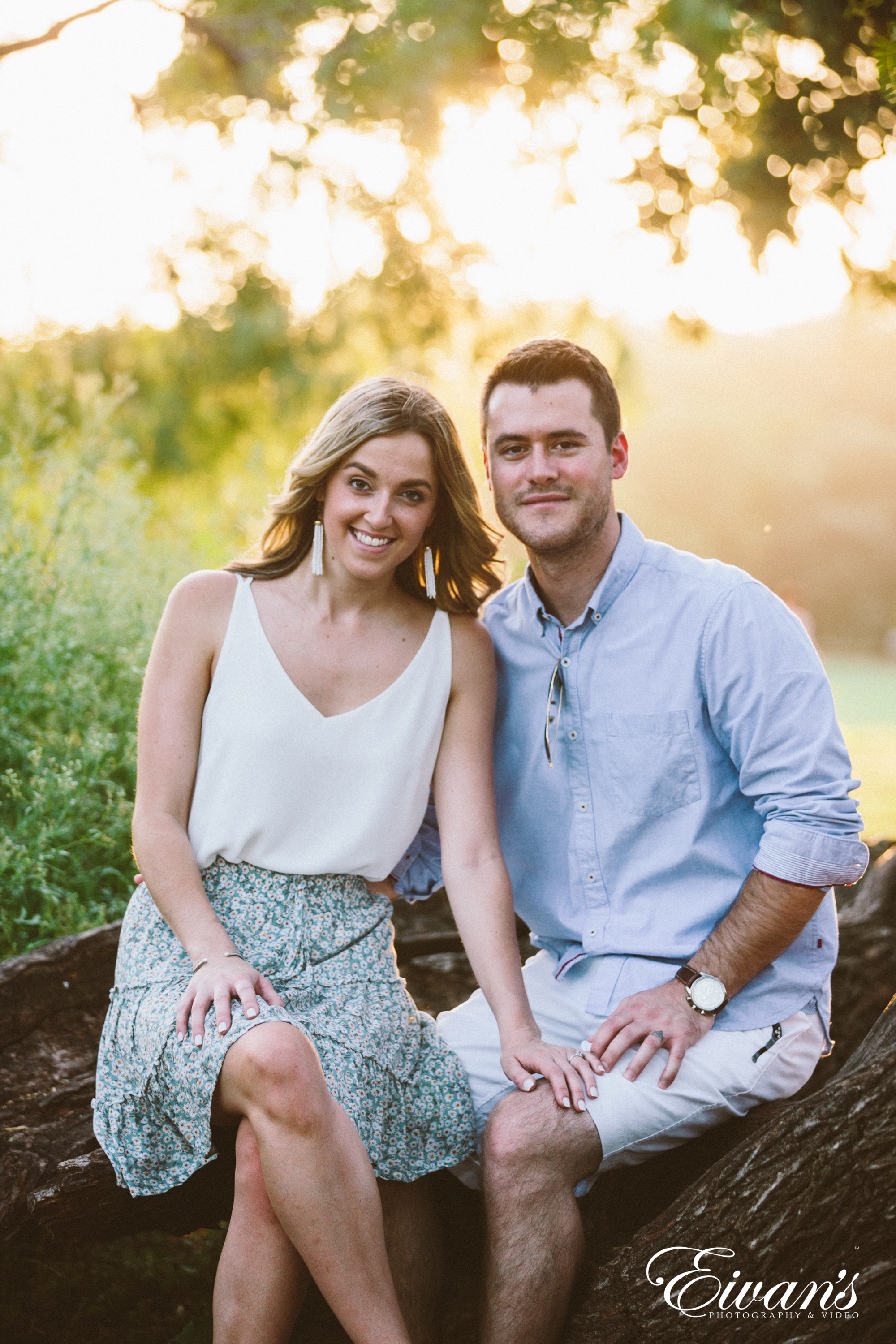 When Do You Take
Engagement Photos
?
The usual length of an engagement is from 13 to 18 months. Some prefer shorter engagements and set the big day after just 7 to 12 months. These time frames may seem long but once you start your wedding planning, time would pass by faster than you can say yes to the dress. Soon, an engagement photo shoot can become a mere afterthought as you become busy with all the preparations for your wedding day. So, it's best to have your engagement photos taken as early as possible.
The schedule of your engagement shoot also depends on how you'll be using your engagement pictures. To give you an idea of when the best time is, here's a typical timeline for engagement photos between Yes and I do:
On the day itself
Whether it is an intimate proposal with just the two of you or a grand one with a bevy of friends, take lots of pictures to commemorate the precious moment your fiancé slips an engagement ring on your finger.
This is a milestone in your relationship that should be treasured and captured on camera for posterity. Most importantly, a snapshot right after a proposal will immortalize your raw happiness.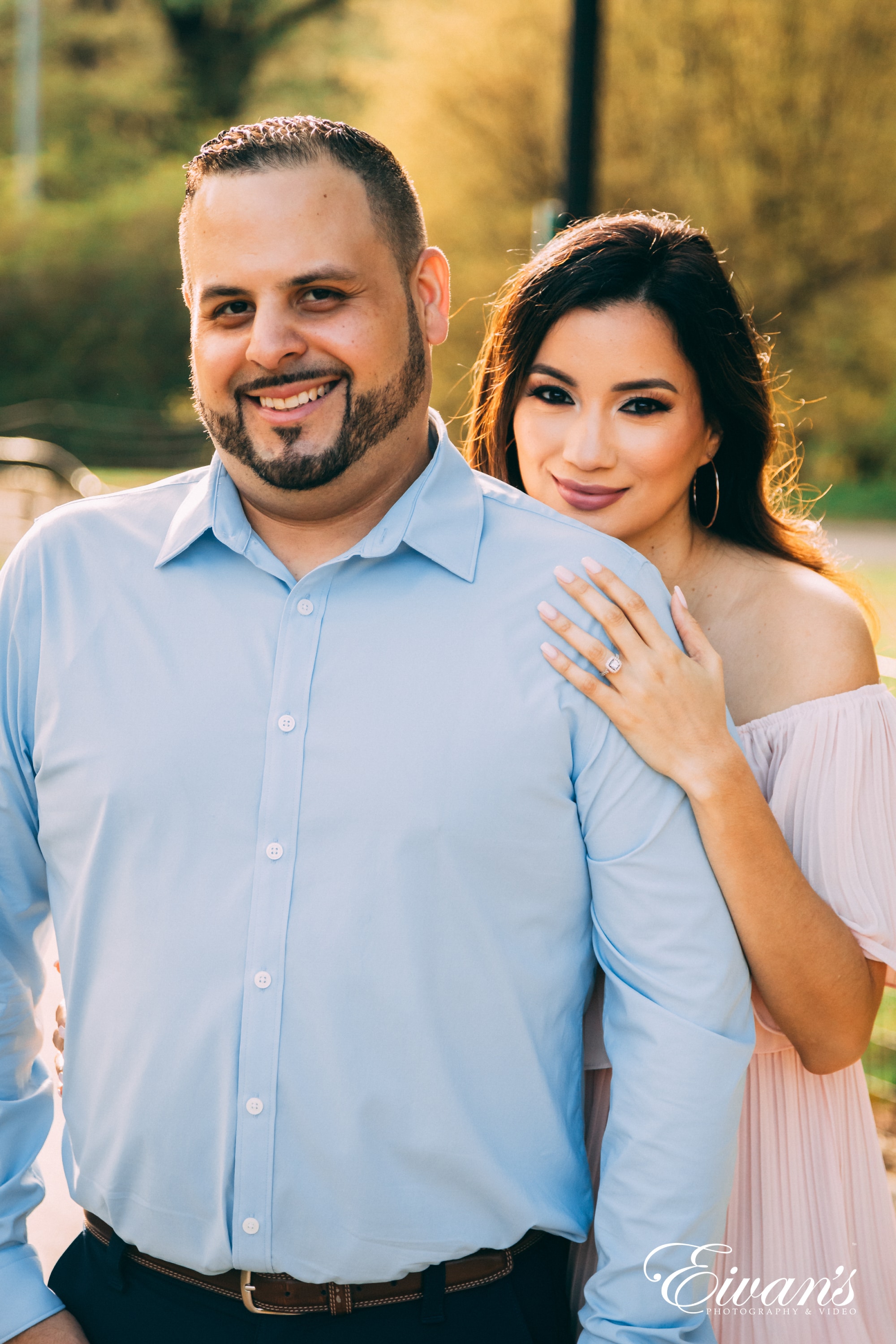 Within one to two months
Aim to have your engagement portrait taken within a month or two of getting engaged. During this time, you'd still be radiating bliss. With the engagement vibe still fresh, you'd be glowing in front of the camera. You'd also be able to have high-quality professional photos for your engagement announcement in the local newspaper or wedding website. On a side note, check the guidelines for publishing requirements such as specific pose, print quality, or image resolution.
To have your engagement session taken this early, start looking for an engagement photographer a few days after your engagement. It's not always easy to get an appointment for an engagement photo shoot, especially with well-known photographers. Setting your engagement photo session early ensures you can grab a pictorial schedule before wedding plans take up your time.
When you set the
wedding date
If you do not intend to publish engagement announcements, you can wait until you have set your wedding date before you set your engagement photo session. By this time, you'd already have photo ideas that would look fab on save-the-date cards and social media posts.
Remember that this should be done at least 8 to 10 months before you tie the knot. This would give you enough time to design, print, and send out the save-the-date cards. If you are having a destination wedding, a lot much more time as wedding invitations should be sent 12 months in advance so your wedding guests can arrange their schedules accordingly.
You can also use your engagement pictures for your wedding announcements. Check the guidelines of the newspapers or wedding websites for image quality and date of submission. Usually, they ask to receive wedding submissions at least six weeks before the wedding date. Of course, you must factor in severa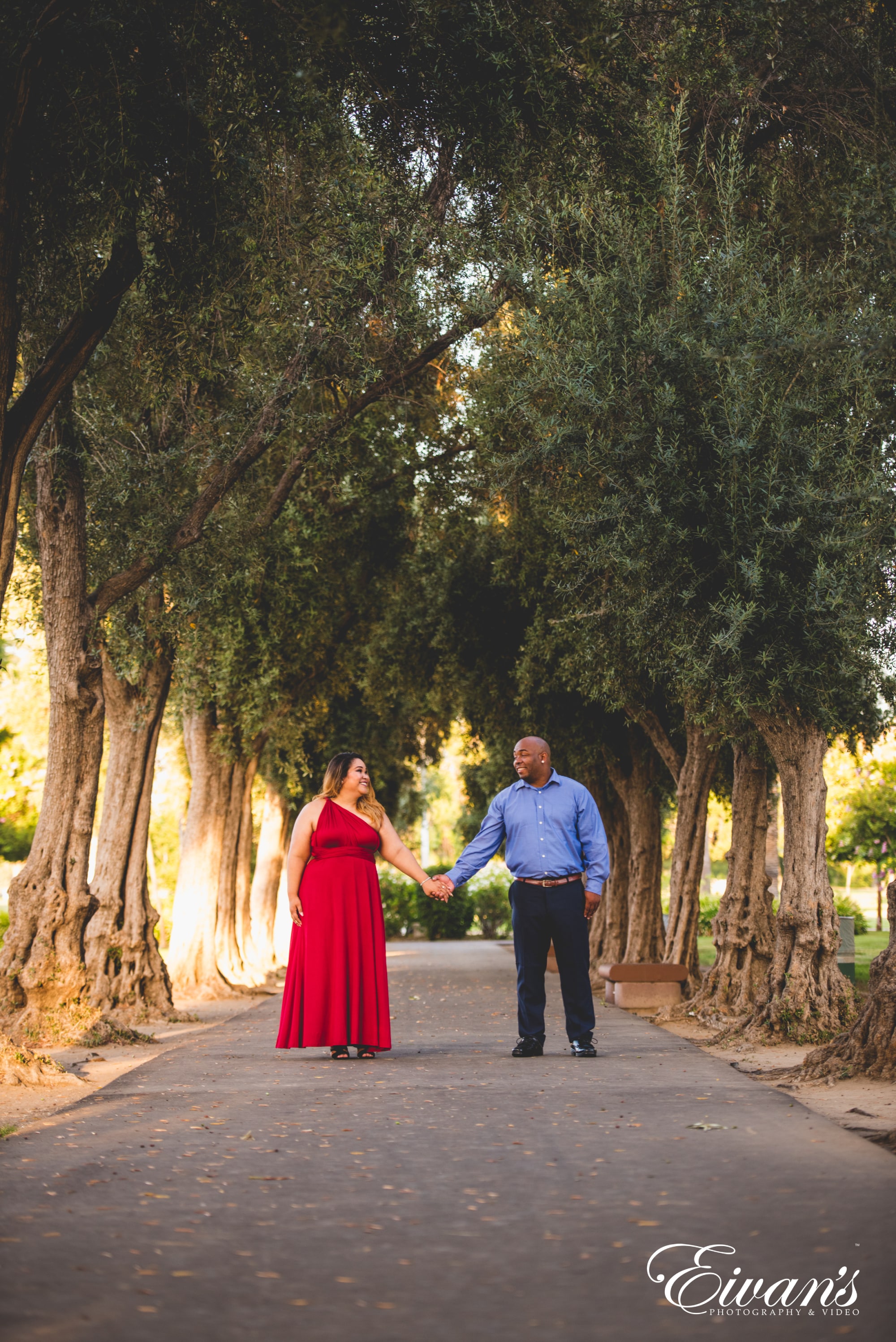 Two months before
wedding day
If you're not the type to send save-the-date cards or have pictures publicized, you can probably pull off having your engagement photos taken up to two months before your wedding day. And even if you've already had your engagement shoot, you may want to have another set of photos taken around this time. Why? Because this is the perfect time to have a preview of your wedding look.
Schedule your hair and makeup trial appointment on the same day as your engagement photo session. This would enable you to see how your wedding makeup would look both in person and on camera. On the off-chance that you're not pleased with your makeup, you'd still have two months to find the perfect artist to look great in your wedding photos.
Ideally, it would be best to have engagement photos taken at least 6 months before the big day. This gives the photographer enough time to edit images before you use them for your wedding preps. But that depends on your timeline. What matters is that you enjoy your engagement session before switching to wedding plan mode.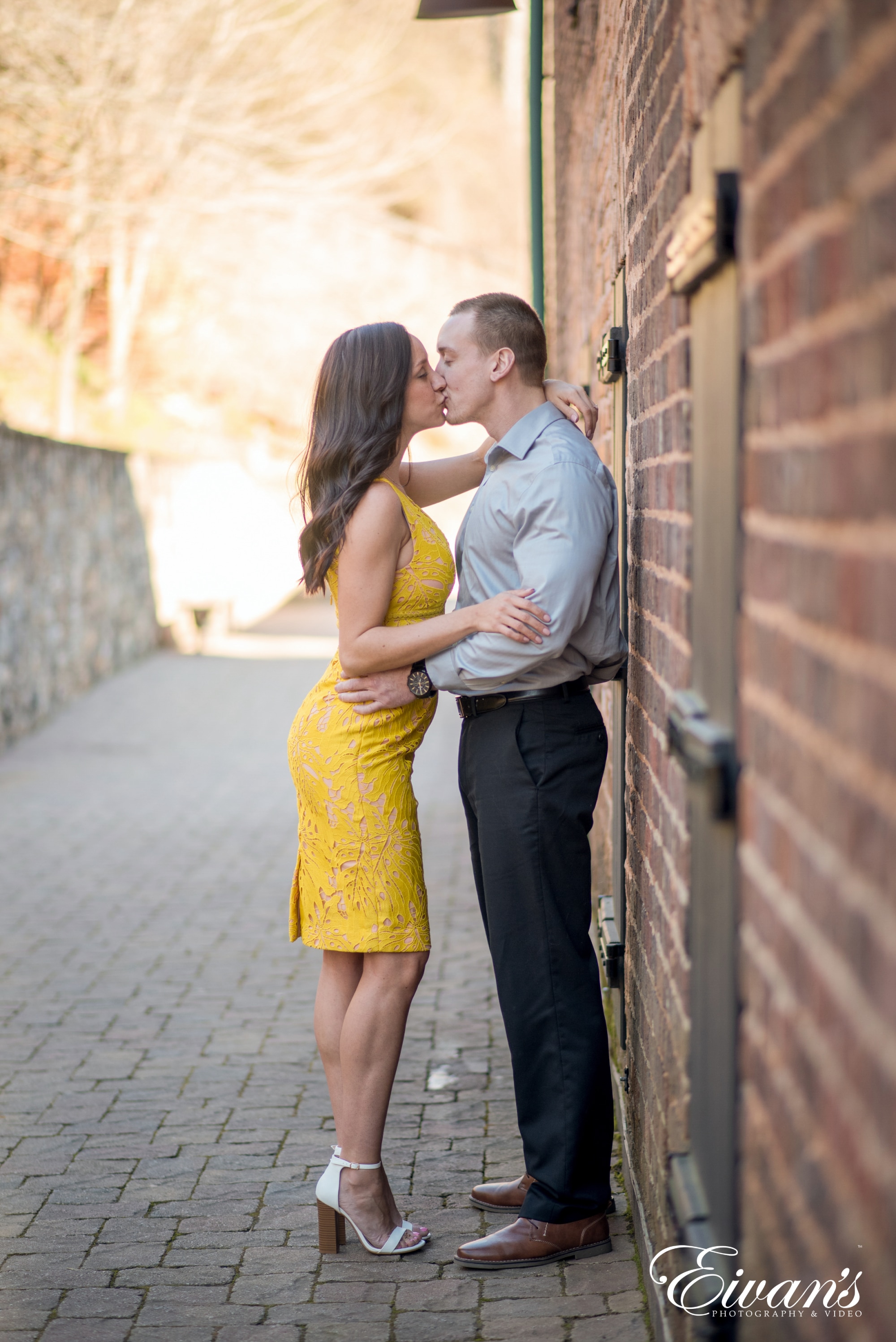 What to Do to Prepare for an Engagement Shoot
Along with planning when to have your engagement shoot, you will also need to know how to prepare for engagement photos.
Both your engagement and the shoot will no doubt make you and your partner very nervous, even anxious.
Therefore, you want to be ready so that you don't miss out on anything important and avoid any stress.
Practice Makes Perfect
This principle of practice makes perfect is very, very real. The more you do something, not only will you get better at it, but you will also become more comfortable doing it.
If you or your partner has a shy personality, one of the best ways to prepare is to practice being in front of the camera ahead of time.
If the camera is not the issue, then here is a list of things that you can practice before the day of your shoot:
Poses – If you've ever had a photoshoot before, then you understand that it can sometimes get awkward or uncomfortable.
On the day of your photoshoot, you might have to perform the same pose multiple times so the photographer can cover every angle of the shot.
If you're wondering why this is the case, it is a measure that professional photographers go through so that you can have plenty of options for choosing which photos you'd like to add to your engagement photo album.
So, to help you prepare for those moments, practicing these poses in advance with your partner or in front of a mirror can make a difference when the moment arrives.
Outfits – This factor might be the one that you'll most likely struggle with. When it comes to the engagement session, you'll probably spend half of your time thinking about what outfit you and your partner should have for your engagement photos.
The most important thing to consider when planning your outfits is if what you and your partner wear will be fitting for the weather conditions.
You don't want to shiver for that one-hour-long photoshoot session. Although you might look amazing in the dress or suit, your misery from the cold temperature will undoubtedly show in the photographs, and that's something you wouldn't want to remember.
If you are torn between outfits is that you could always bring them to the set. Most, if not all, professional engagement photographers are hired by the hour, so carrying a bag full of clothes will save you time and will be convenient if you do decide to have a last-minute change.
Research – If you find it challenging to come up with ideas of what kind of photos to have for your engagement shoot, then researching online is a great place to start. You will find that there are countless ideas you can borrow from many engaged couples as well as a lot of the best locations.
If you're worried about having a lack of uniqueness in your photos from borrowing other people's ideas, then you could always change a few things to suit your interest.
For example, if you and your partner are passionate about dogs and you found a great photo online, you can easily mix up the poses or the scenery. The thing about researching online for ideas is that it is just a catalyst to help you get thinking for yourselves.
Another critical factor about research is the necessity of finding the perfect photographer. Many will sound good, but what makes the ideal photographer is the one that connects with you and your partner. As well as the importance to find the perfect location.
You'll need to work with them throughout the whole engagement process, so you want someone whom you can get along with. You shouldn't settle for someone just because they sound good or have been recommended by a friend.
The last thing you want is regrets later on or when it's too late to change the photographer. These tips on how you can prepare for your engagement shoot will undoubtedly help you feel a little more at ease when the day finally arrives.
But, you can never feel fully prepared, so one thing that you can do for each other during the photo-taking is to keep the mood light. Whether it takes saying a little joke halfway through the shot or just having a short conversation during the transitions, whatever it is you choose to do, brighten each other's day to help you get through the shoot joyfully.
Top Location for your Engagement Photo Shoot
One of the best spots for your engagement is NYC! The reason why everyone loves to do it in new york city or manhattan or queens or even west side is that the NYC engagement photo locations are endless, and you can find different angles and styles every time you visit. New York City is an amazing backdrop for photography, with iconic locations like Central Park and prospect park if you like to have park engagement photography, or if you prefer a more indoor-oriented then Bethesda Terrace or Bethesda Fountain is your go-to! You can always go for some of the classics like Times Square, grand central, dumbo, the high line, bow bridge, west village, or even top of the rock.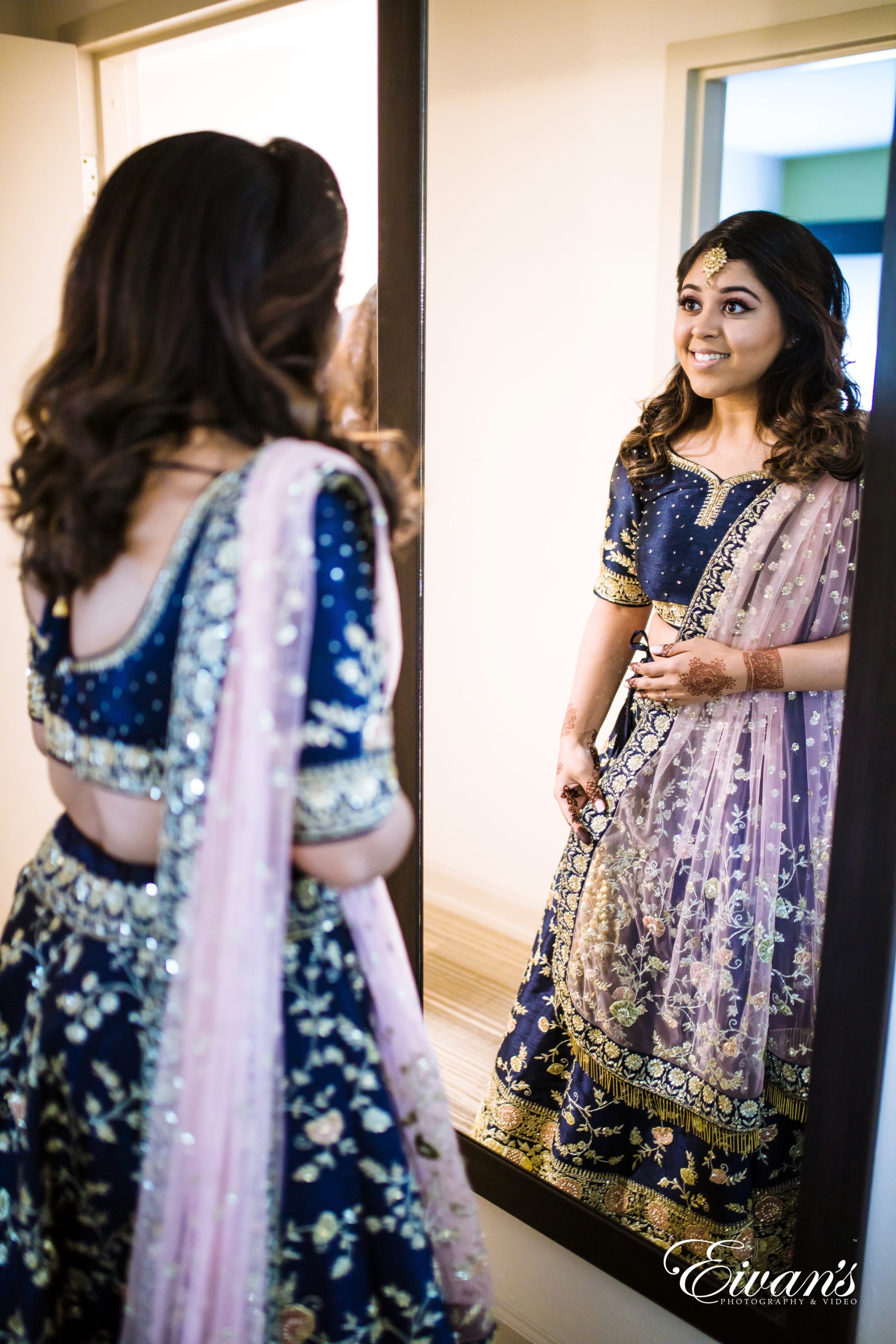 Handy Tips for Your
Engagement Photo Shoot
As we've said, your engagement photos will be your most widely used ones during your wedding preparations. So, here are some tips for capturing the perfect shots that would immortalize your engagement:
You can get engagement photo ideas from bridal magazines and wedding sites. However, the best theme for you and your fiancé would be unique to your personality as a couple. Think of activities you like to do or maybe feature a day in your life together. You can also let a memorable location or a favorite landmark be the central point of your theme. Perhaps, you can choose a theme that gives a preview of your actual wedding day.
Consider the season
Spring and autumn are arguably the best seasons to have your engagement photos taken. Aside from the fine weather, spring also represents a new start with the perfect cherry blossoms. On the other hand, autumn offers a backdrop of mesmerizing fall leaves in various colors. In contrast, winter provides a stark white background. But it still makes for warm and cozy pictures. Summer's a little tricky, though, as some days can be humid and others wet with rain showers, so it's very important to choose the perfect time of year.
Choose your engagement photo location.
As important as it is to find a wedding venue, it is also very important to choose your engagement session location. If you have a special spot in mind—a first-date location, your favorite café, or a local park on your go-to walking route, you should explain it to your engagement photographer. You should choose your favorite photo spots for the perfect backdrop, whether you prefer a greenery background or a mural background, or even a cobblestone street. You can have your engagement photo session in your favorite location, whether in a botanical garden, state park, boathouse, or even in a carousel. You should choose a great location with your favorite place to take the perfect engagement photos. Our team can suggest some hidden gems for the perfect spots for your engagement photo locations!
Plan your engagement photo outfits
Prepare at least two to three outfits for a variety of looks. Matching engagement photo outfits are adorable but don't overdo them. Instead, go for complementary outfits with coordinated palettes. It's always safe to go with neutral colors which are classic and timeless. You can always add a pop of color with an accessory.
Meet the photographer in advance
Your engagement photographer is likely to be your wedding photographer as well. Your engagement shoot gives you a great opportunity to build rapport so you can communicate better and be comfortable with each other. Meet in advance and discuss your wedding and engagement photo ideas. You can bring your inspiration board but be open to suggestions too.
Set a hair and makeup trial session
Scout for a makeup artist at the same time you search for your wedding photographer. Set your trial session on your engagement photoshoot so you can experiment with different wedding looks and see how they look on film. Through this, you're sure to look flawless when you tie the knot.
Be early for your schedule.
Most photographers schedule location shoots either in the early morning or at dusk. These are the best times to catch the magical colors of sunrise and sunset and with the best golden hours. Whatever time you agree on, be there a couple of hours early so you won't have to rush through the preparations. Being early allows you to relax before the photo session.
Have fun
For the best engagement photos, be yourself and have fun. Pictures in motion in your favorite spot where you and your fiancé interact naturally capture your personalities more. Posing with props can be fun, but nothing beats the emotions elicited by playful banters.
Engagement Photography
is Worth It
Getting a professional photographer for your engagement photos is not necessarily mandatory. But having high-quality photos give you permanent, tangible memories that you can look back on and show your children. This makes engagement photography well worth the time, money, and effort.