Sunset Wedding Photography as a Synonym for Romance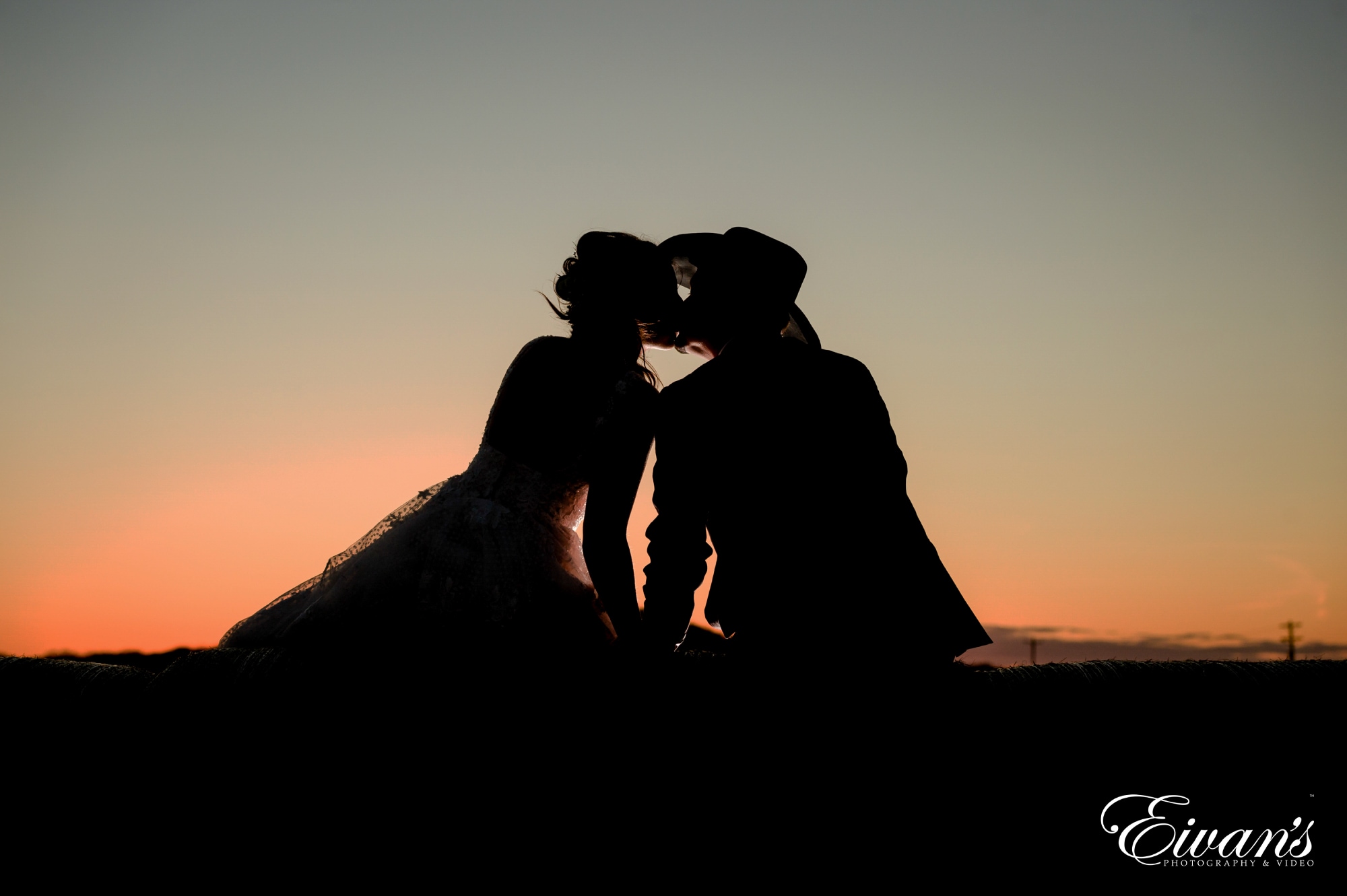 By Eivan's Wedding Team
The sun is an eternal and everlasting source of inspiration for mankind. Ancient civilizations created complete traditions based on relations with the sun. They worshiped the sun and even made personifications of the sun in religions.
Nowadays, as civilizations developed, we have different associations and perspectives of the sun. Now we understand how everything works, and look from a more scientific perspective.
Yet what probably didn't change much, is the way how we worship the sunsets. The sunsets are a source of inspiration for painters, poets, musicians, and of course photographers.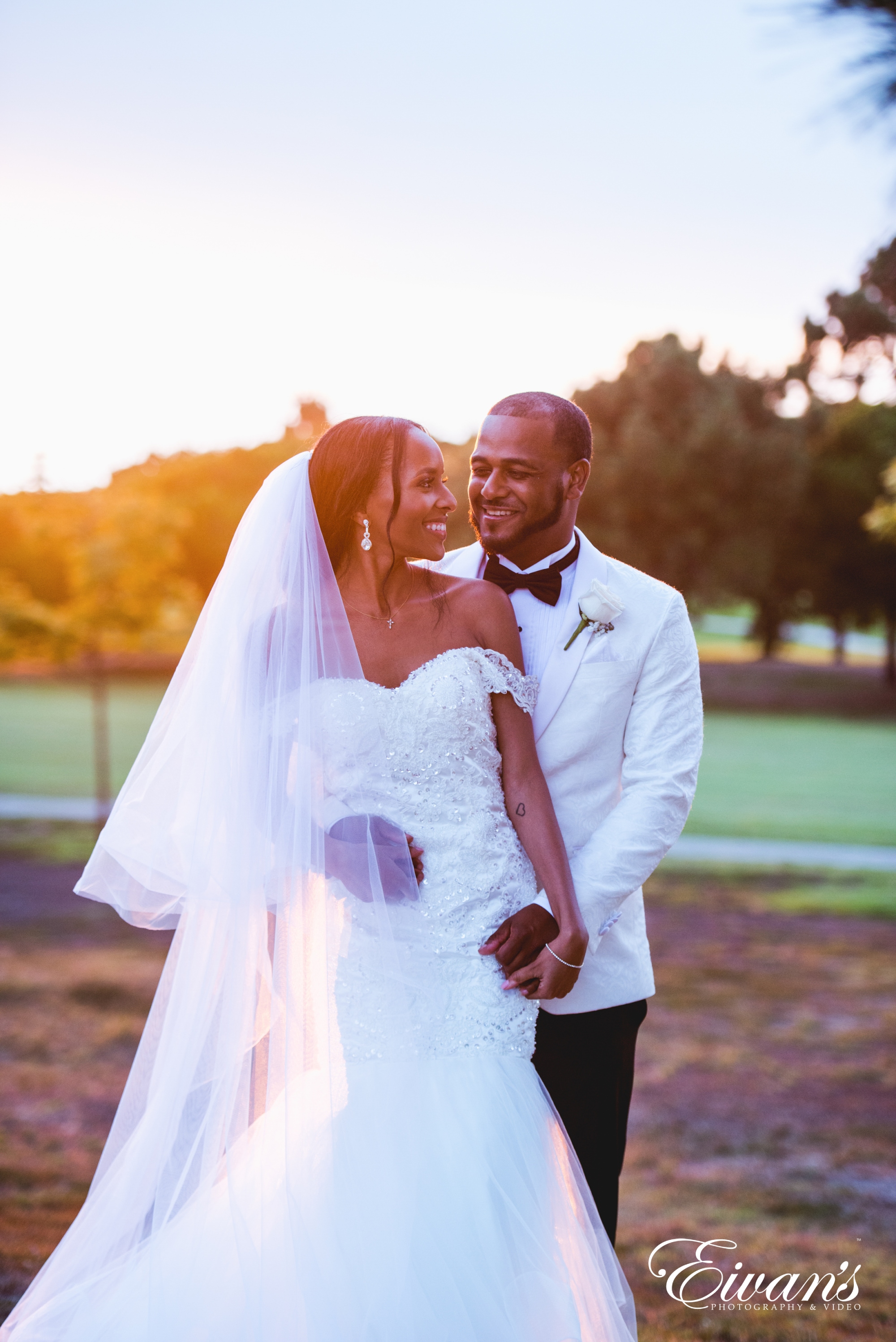 Sunset
wedding photography
session
Wedding photography sessions don't have to be all about reportage. You could breathe in some life into these with a dash of creativity.
Organizing a shooting with the amazing sunset as a backdrop could bring your wedding memories on another level.
Bonus points are granted if you're planning an outdoor wedding. The wedding ceremony that's organized outside could be perfectly timed with a stunning sunset view in the background.
Imagine a scenario where you're saying "I do" in some amazing outdoor wedding venue. While overlooking the horizon. The scenery like the ones seen in fairytales.
The first look of newlyweds gets a completely different dimension if you're having a destination wedding. Imagine an idyllic Maui wedding in Hawaii, with the sound of waves hitting the shore in the background.
Although this is a perfect scenario for every couple, sometimes is not achievable. For more practical reasons, you may be forced to have a local wedding.
Yet for the mesmerizing sunset time photo session, you don't need a beach wedding. What if I told you that every golden hour photoshoot may be as equally beautiful wherever you make it?
With the right photographer and good timing, you could easily shoot an amazing wedding portrait. For the first part – we've got you covered. And for the timing, let's see what you can do about it!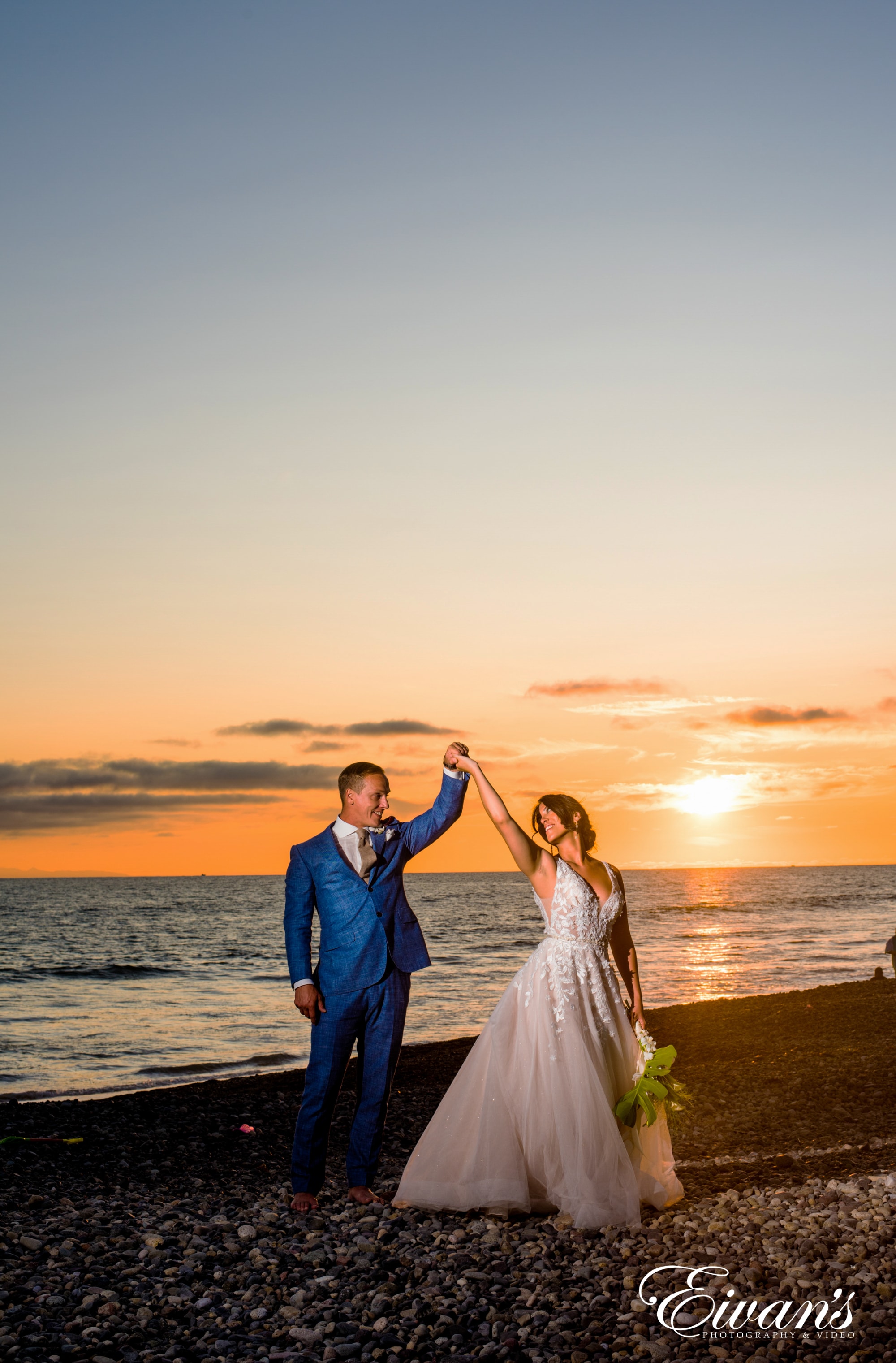 Organizing a
sunset
wedding photography
session
As the timing and organization are essential here, first you need to do homework. A good wedding planning is necessary if you aim for sunset photos while getting married.
When will the sunset happen?
The best advice is to go to the wedding venue and check when the sunset is going to happen. However, this may get difficult because of the dates. A wedding is often planned months in advance, and the sunset doesn't happen at the same time every day.
Therefore an alternative is to do a bit of research and get the needed information. Once you know when the sun will set, it's time to organize.
Now once you have the information, plan your activities with that in mind. Let the time for a sunset be your starting point, and organize the rest around that. You should've known how much time is needed for every segment of the ceremony. Now make a good calculation, and synchronize the timing perfectly.
Communicate with your

wedding planner
First, be sure to inform your wedding planner about everything. You need to open up and clearly communicate the ideas.
On the positive side, you probably aren't the first couple with these preferences. For sure many people asked how to properly plan and synchronize the ceremony with a sunset.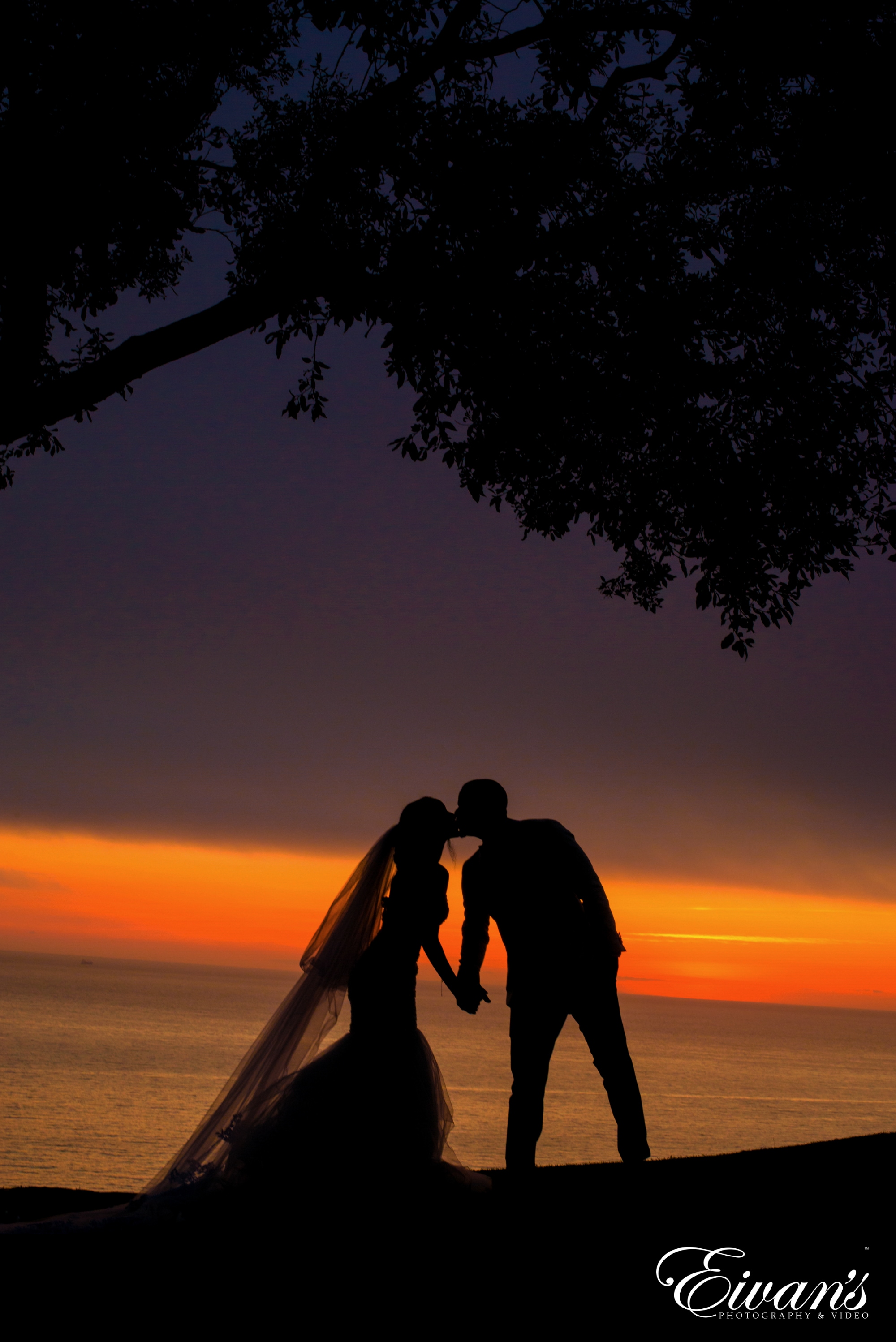 Find some

wedding inspiration
Once you're done with the technical/logistical part, it's time to get creative.
Nowadays this part is fairly easy. There are numerous wedding ideas all over the internet. Just open up Pinterest and you'll get unlimited content. From sunset photos to decor, atmosphere, and everything else.
Make the use of photos you're looking at. As you see something interesting, make sure to save it. Although you might feel the limitless inspiration, this may change. You don't want to wake up one day, without the ability to recall the ideas you wanted to implement.
On the downside, this unfortunately happens. Especially when the date approaches. So to avoid that, save those ideas you want to recreate, and write down the plan.
Make sure nothing's standing on your way, literally
You're aiming for a perfect, magical sunset photography backdrop. The last thing you want is something standing in between you and the perfect backdrop.
If that happens, the whole moment is ruined and there is barely any purpose in the sunset. Investigate the venue. Check every possible limitation and opportunity so you'll be safe and sound.
This often gets overlooked during the planning process. Yes, you've found a perfect spot for the ceremony. But is the sunset you were looking for really a backdrop?
If the sun will set in front of you or sideways, you've wasted your time for preparation. Go to the venue together with your photographer before the wedding. That's the best scenario.
Like this, you'll be able to make a proper plan with a professional by your side. Even if something looks nice and achievable for you, for some other reason may not be possible in practice.
Sunset
engagement photography
session
Although we focused on the wedding day session, that's not the only option. If you're planning a wedding somewhere indoors, there is still a chance for you to earn those lovely sunset photos.
As you see, the option we suggest is organizing an engagement session. Besides ending up with the amazing sunset backdrop photos, there are way more benefits.
An engagement photography session is a perfect opportunity to practice your posing. There are barely any people born as models. The good photos you might see are the result of practice, and trial and error.
If you organize an engagement session, our photographers will be happy to guide you through the process. At first, it won't sound so easy, yet the outcome will prove wrong.
Once you get used to posing, it will be a piece of cake. Also, during the big day, you'll be stressed out, so you may not find the energy for good photos. Besides this, it's a great opportunity to meet a photographer.
Introducing to each other results in improved communication and better goals alignment. Maybe you wish for a specific type of photo. Or the photographer is willing to suggest a new idea to you. Either way, if you've had the opportunity to meet each other, results will be significantly better.
Compared to regular wedding photo shooting, engagement should be chill. This is the time where you need to relax and enjoy the moment.
Why am I saying this?
Well, if you're not feeling well in front of the camera, it can easily be seen. You will transfer that bad vibe and emotion, resulting in bad photos.
Also with the engagement session, you can experiment more. Experiment in terms of posing and choosing different locations. This time you're not stuck to locations nearby, or at the wedding venue.
If catching the sunset is your final goal – go wherever it's needed. Find that breathtaking location, bring your photographer, and create memories that last for a lifetime!
We are all in love with sunsets. And since the wedding is approaching, it's time to consider organizing sunset photos.
Sunset gives you the ultimate backdrop for the most romantic feel ever. There is always some form of beauty, regardless of the location and season. Yet if you want to get the most, you need to plan.
You'll need to do detailed planning if the perfect sunset backdrop is something you want. Nature can't be easily manipulated. So it's time for us to adjust and enjoy what we're given.