Unique Decor Pieces for Your Wedding Reception
By Eivan's Photo & Video Editors
Renting your wedding reception space doesn't mean you can't do something to revamp it or change certain it. Let's face it, all the stress from wedding planning makes you deserving of an enjoyable event. From the ceremony to the reception, you'll want it to be as unique as possible.
So, if you're always wondering what the best decor is for your wedding reception, fear no more as there are plenty of options to accommodate your interests while also keeping up with the latest wedding reception decoration ideas.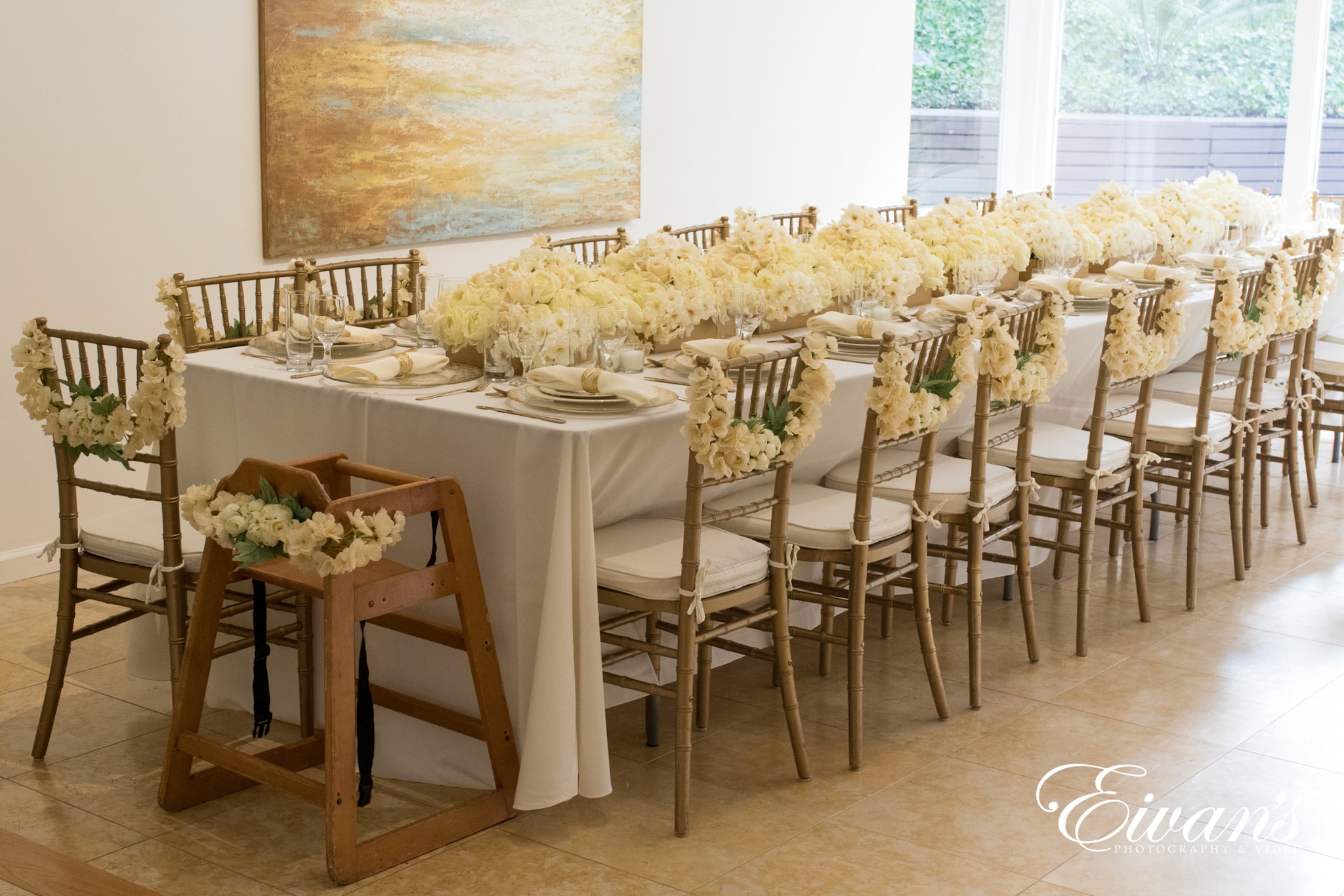 Unique Wedding Decor Ideas to Start with
As sweet as your vows and killer dance moves are, it's not the only thing you and your guests will find memorable about the big day. If you're anything like us, you'll understand how great decor is. Besides photography, it's all about the details at Eivan's.
Your wedding decorations play a huge part in your wedding photography and videography as they showcase all the aspects and effort leading up to your special day. Wouldn't it be cool to look back at your wedding album and recognize all the beautiful details? After all, on a day like that, even the little things matter.
Need some ideas on unique decor pieces for your wedding reception? Check out our little list below for some inspiration!
Light up the reception area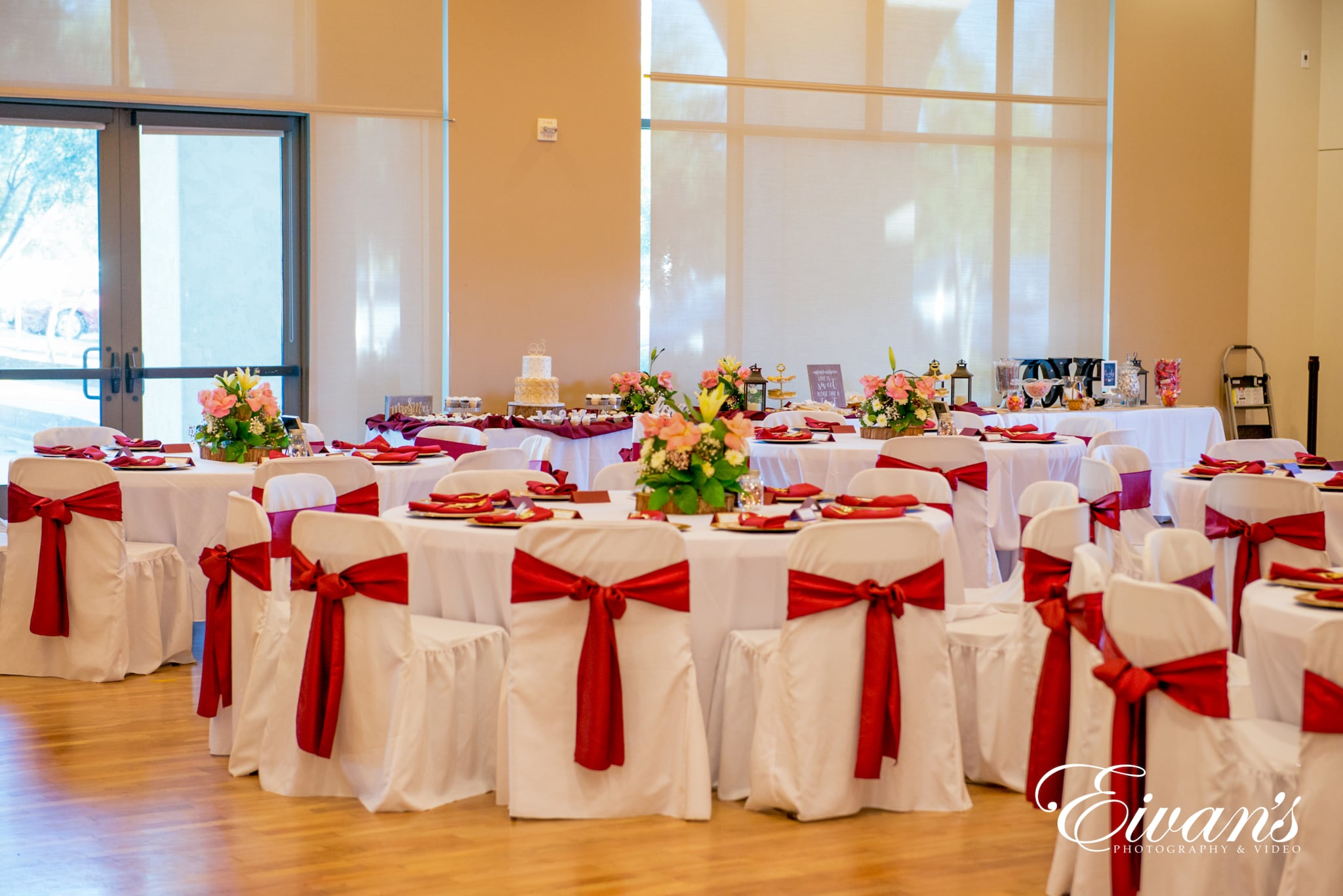 One of the most commonly chosen wedding reception decoration ideas is the different types of lights suited to the reception area. Have a change in the wedding reception with the use of fabulous lightings.
Some expert wedding planners usually suggest the use of pink or amber lights. This is because of the fact these kinds of lights provide an inviting, warm glow. This can give even your most straightforward wedding reception a stylish, chic look, and apart from that, it's the most flattering light regardless of skin tone.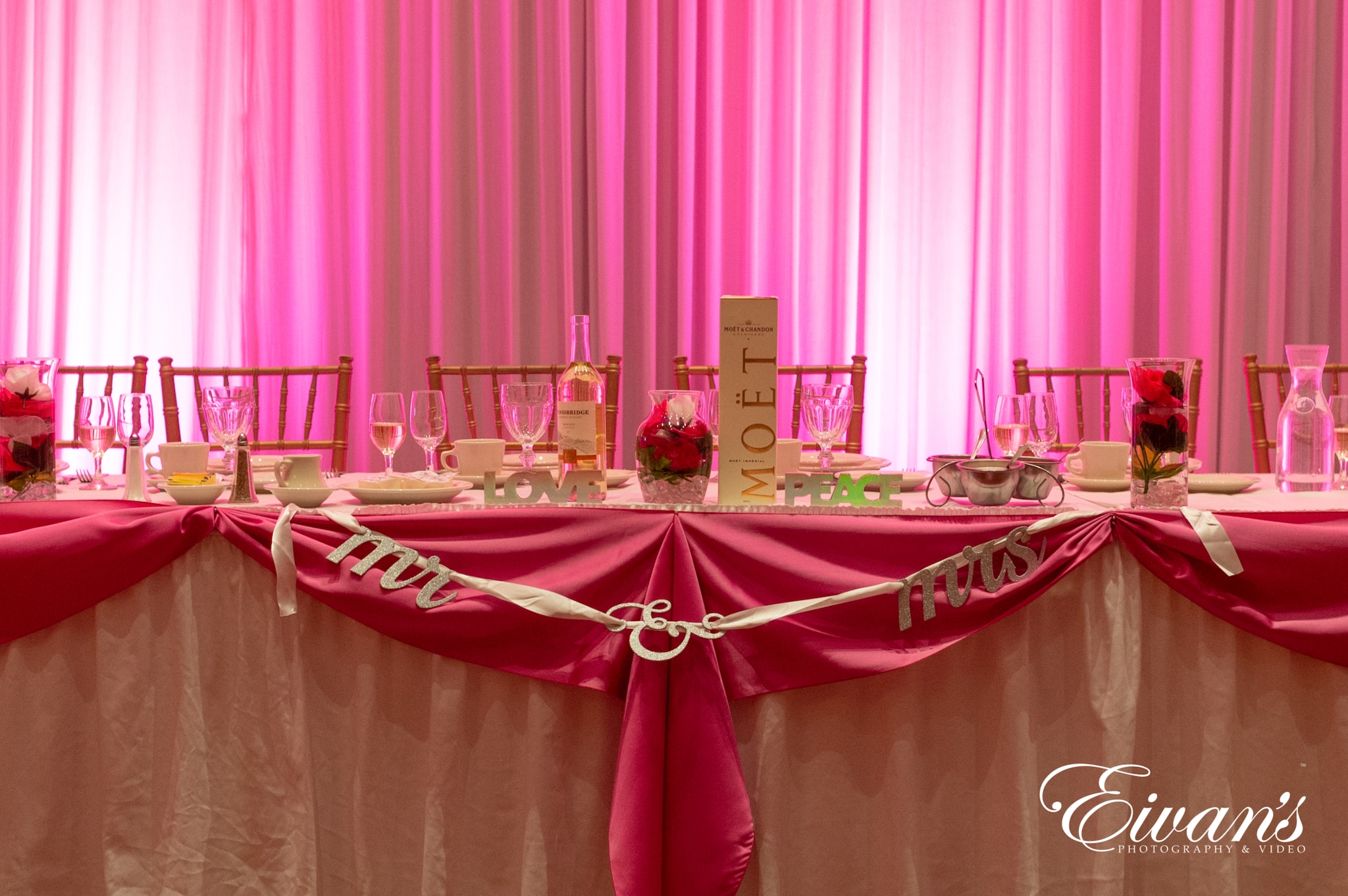 If the wedding reception you've chosen already has paint or wallpaper that will clash with some other wedding decor you have, you can make use of some other unique wedding reception decorations ideas through draping.
Select the best color of fabric that suits the tone of your wedding. You can have the white-colored one for a classic and clean look of your reception, for example. 
Drapes are also perfect for barn receptions, or any venue with exposed ceilings. No matter the look you're trying to achieve, curtains can add a rustic or urban feel to your wedding reception.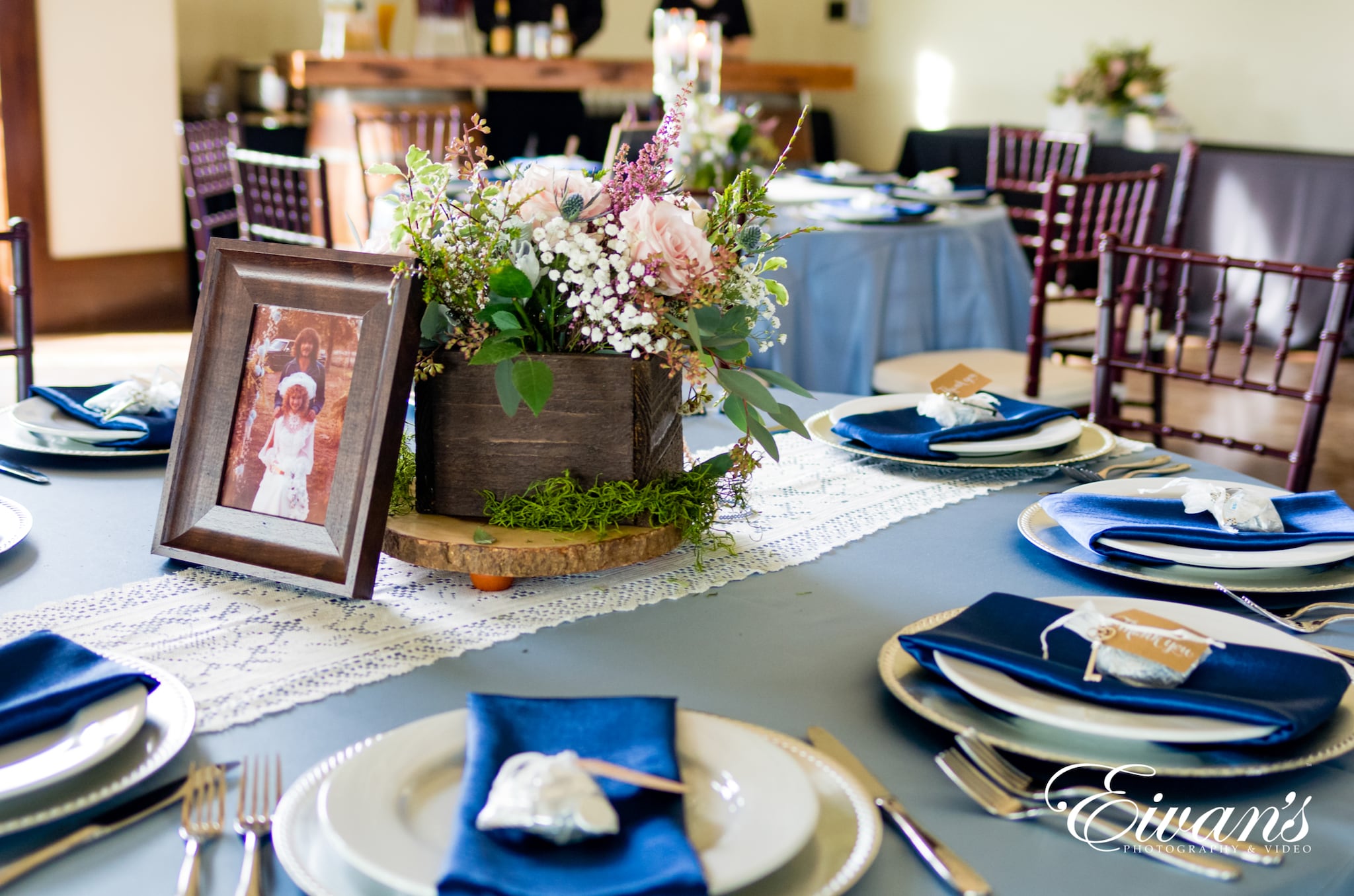 Say goodbye to the use of standard white linens during your wedding. These days, fun wedding decorations highlight the use of runners, napkins, and tablecloths in its bolder hues. These are very eye-catching for guests, uniquely when placed on their tables.
Using fun linens as one of the wedding reception decoration ideas and it will create an impressive and unforgettable impact on everyone present at your wedding. They will not just remember the food and drinks but also the linens on the table where they sat.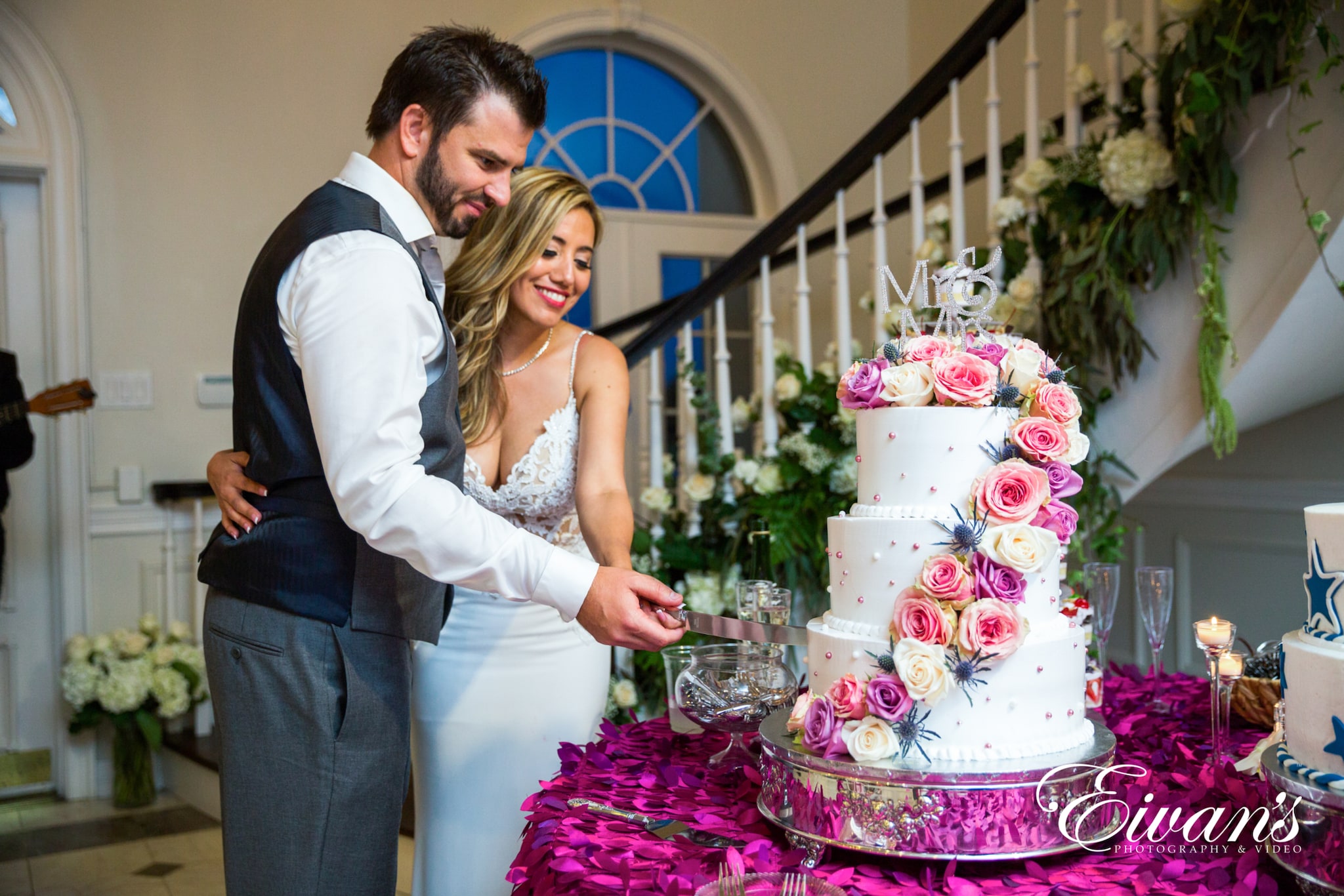 Most of the time, couples like to have the reception of their wedding in a loft or large ballroom area. If this will be the case, you need to stay away from the use of the dance floor and round table arrangements. This is already a traditional way of using decor pieces.
You can set up in the lounge area or even outdoor seating. You can also have some zones of the cocktail tables. This will make the wedding reception decoration ideas even more inviting. This is perfect if you have a considerable number of guests.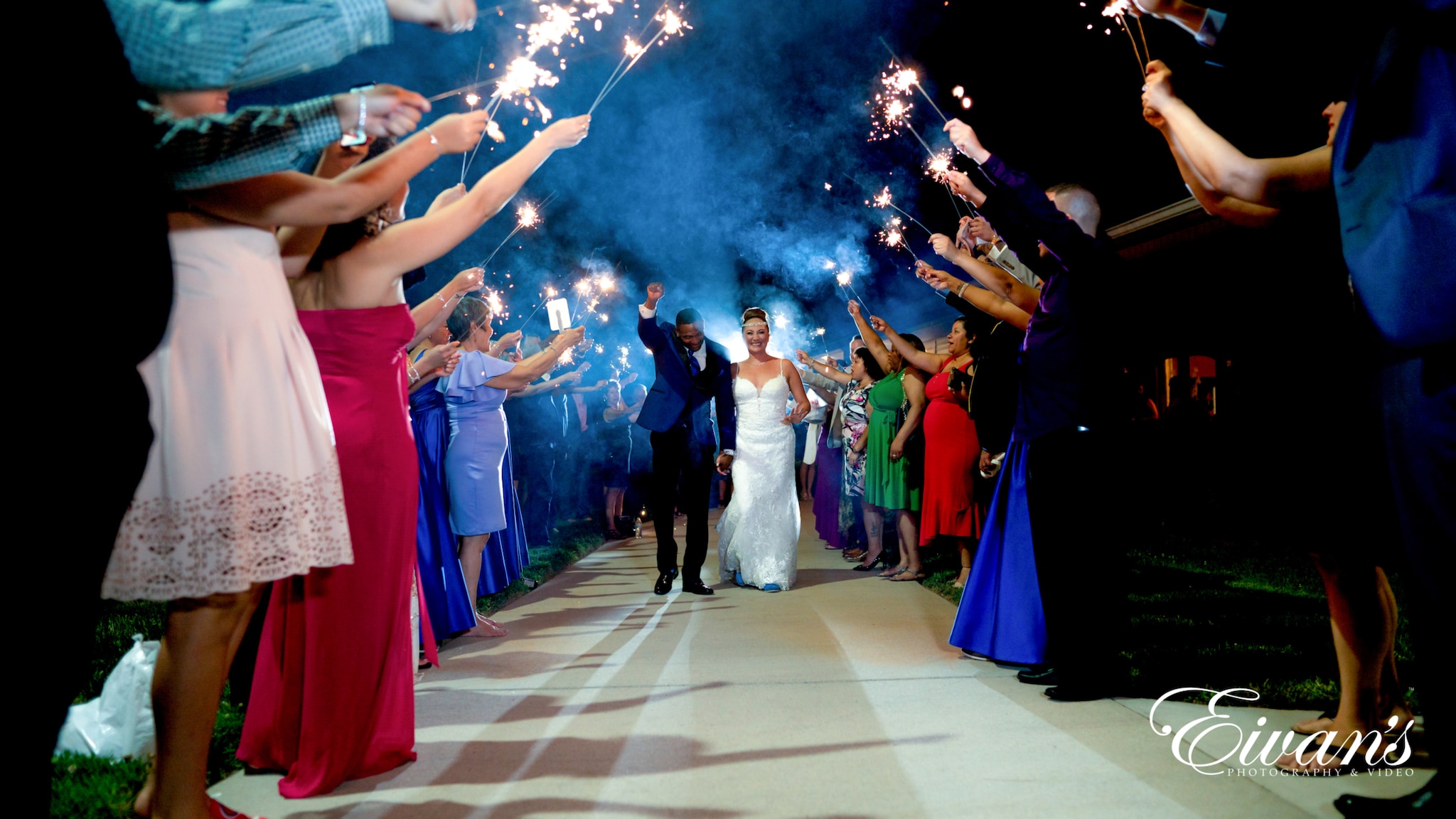 Vast numbers of lanterns, chandeliers, or even café lights hung above the wedding reception will certainly make the atmosphere of your wedding extra special.
This is one of the enormous numbers of unconventional wedding ideas that would make your lofty ceilings more attractive and impressive.
Bring the outdoor atmosphere in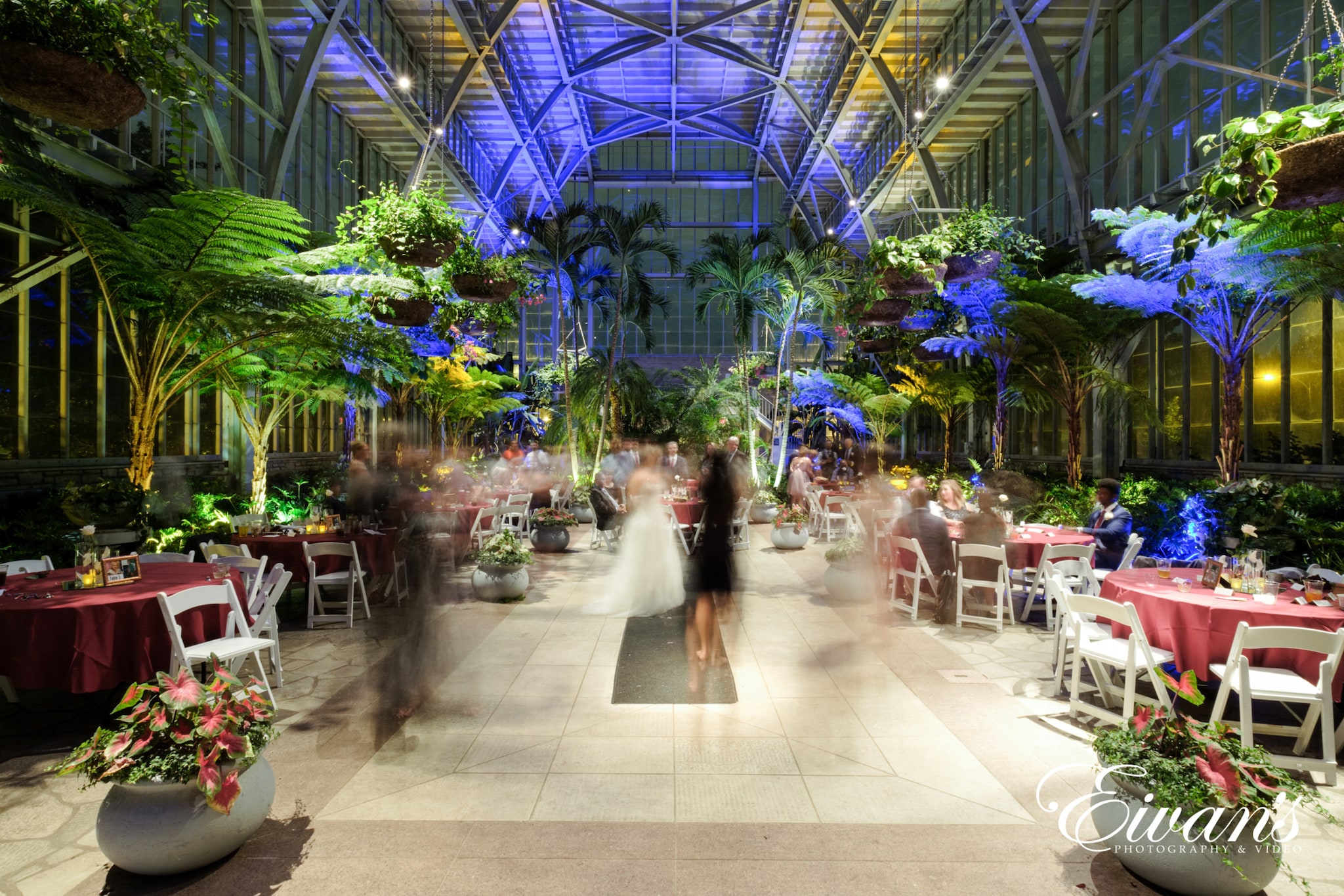 To those couples who want to make their head table unique on their wedding reception, then bringing the outdoor atmosphere in will be a perfect idea. To work this out, you need to ask for the assistance of your florists.
Ask your florists to have small trees at the wedding reception. These little trees' primary role is to break up dinner tables. They can also wrap pergola with unique vines or other kinds of greenery. Doing this, your guests will surely be amazed at the outdoor atmosphere of your reception from the inside perspective.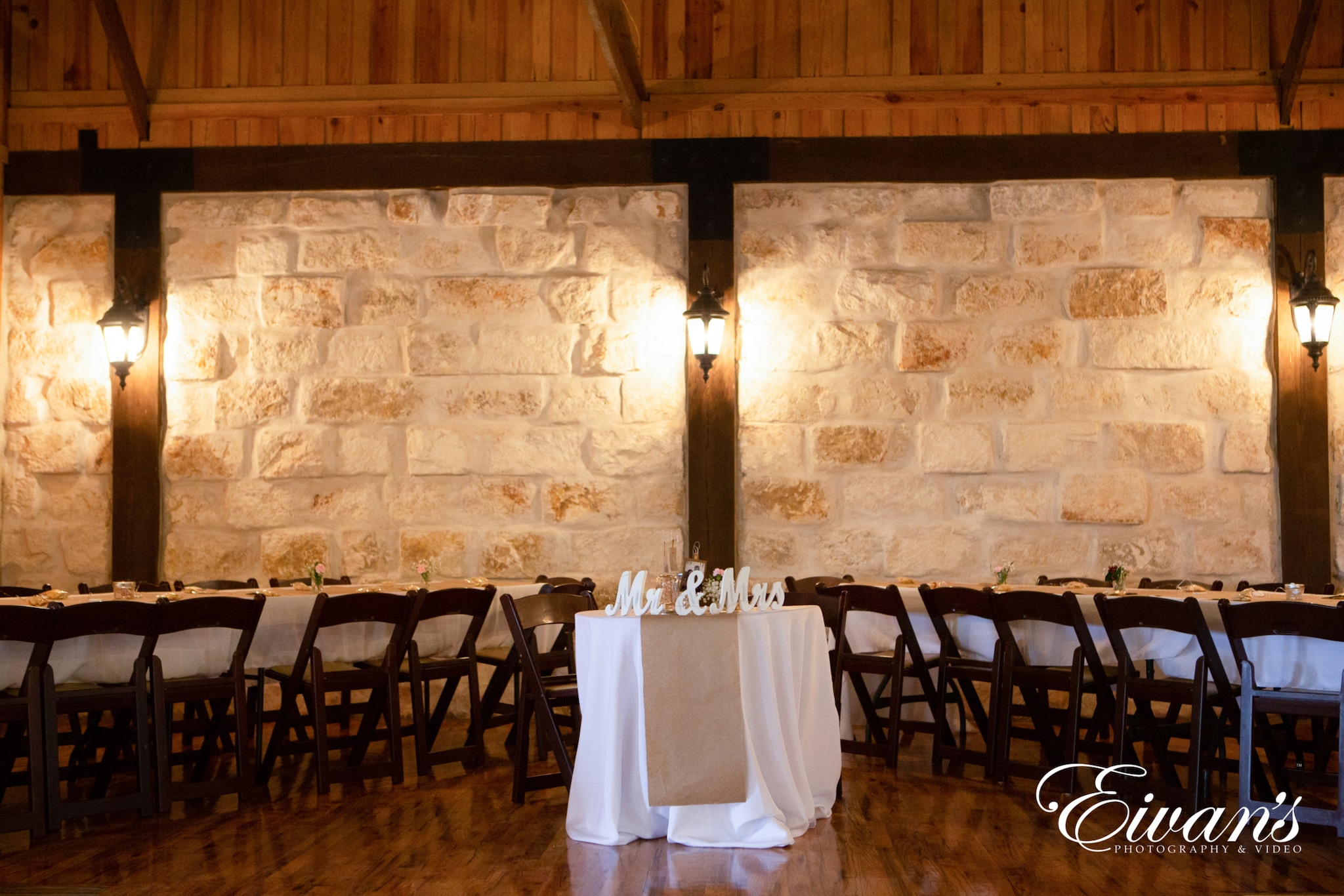 Usual wedding receptions make use of classic wedding style with the use of round tables. However, with the continuous changes in the wedding industry, you can now turn this classic style into something unique. 
As far as unique wedding decor pieces are concerned, you can now play with the different shapes of tables for your wedding.
For instance, you can have on your wedding reception a mix of square and round tables to allow a fun atmosphere. You may also have a long banquet of meals to give your guests a different feeling.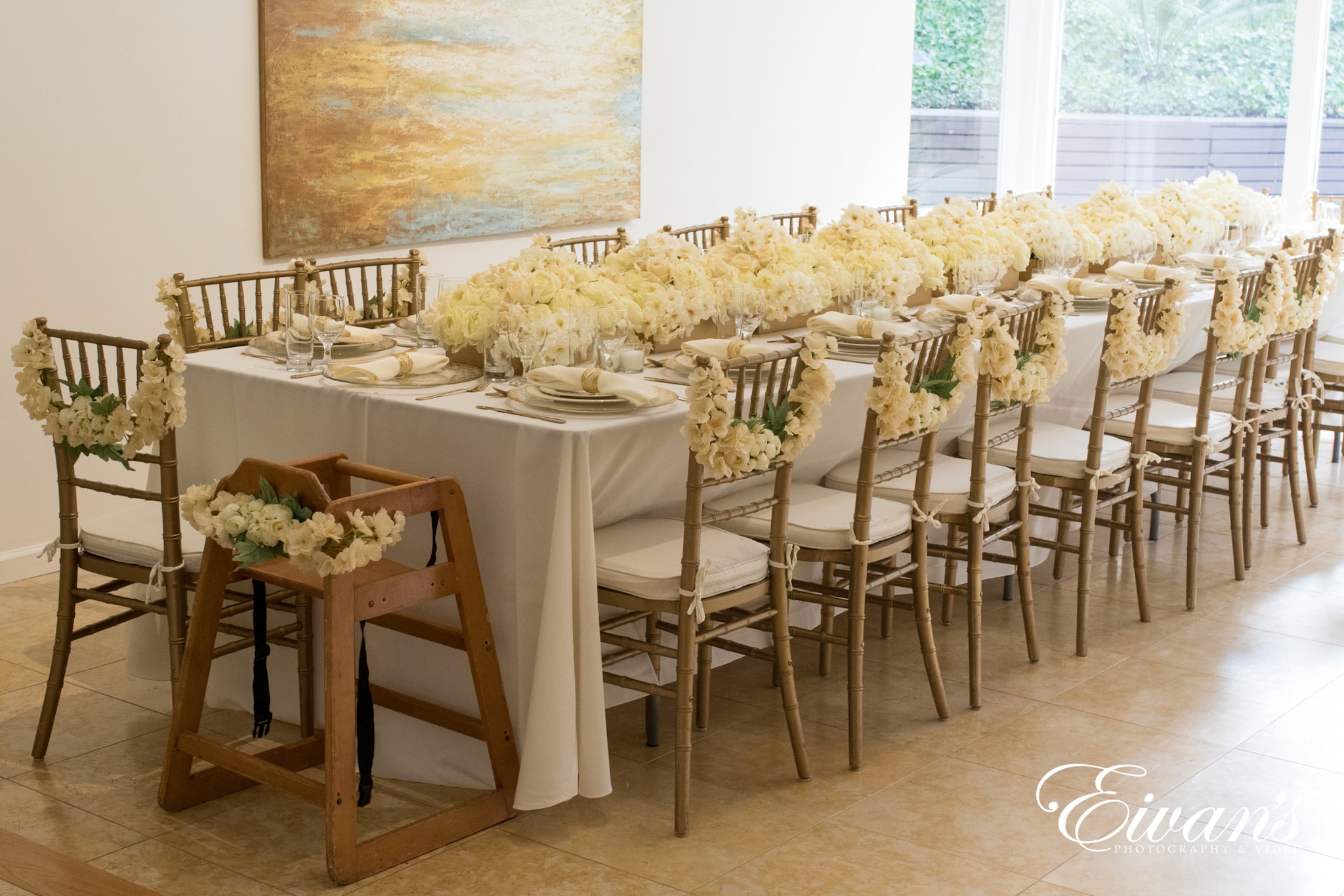 As far as flowers are concerned, variety is always the best to acquire a wow-worthy feel. If you don't have any idea how you are going to do it, you can work with the best florist you can get. Rest assured that they are aware and skilled enough to create the best mix of low and tall centerpieces that will make your wedding reception more meaningful.
The only thing you need to remember is that the color should suit the theme of your wedding. Doing this will impress your visitors as soon as they enter the venue. Also, this is a plus factor and will never be forgotten by your guests.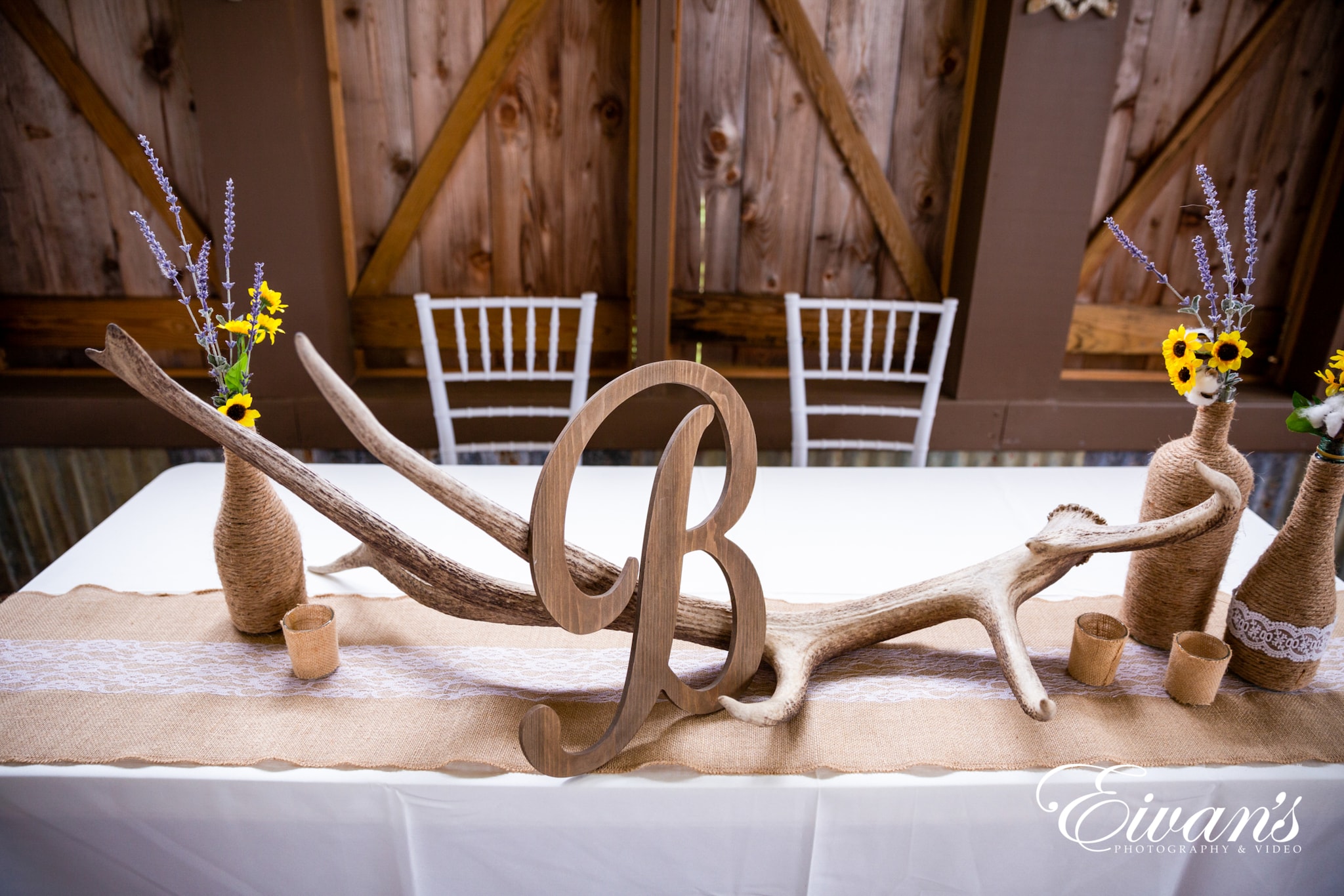 Still, an essential part of wedding decor ideas is the glassware that you are going to use at the wedding reception. Instead of using clear glassware, you can make use of some unusual shades of glassware colors.
The use of cobalt, red and black colored glassware will instantly add personality and style to your wedding reception. Plus, some splashes of different colors throughout the venue of the wedding can create a significant and overall impact on your wedding feel.
Unexpected and unique wedding chairs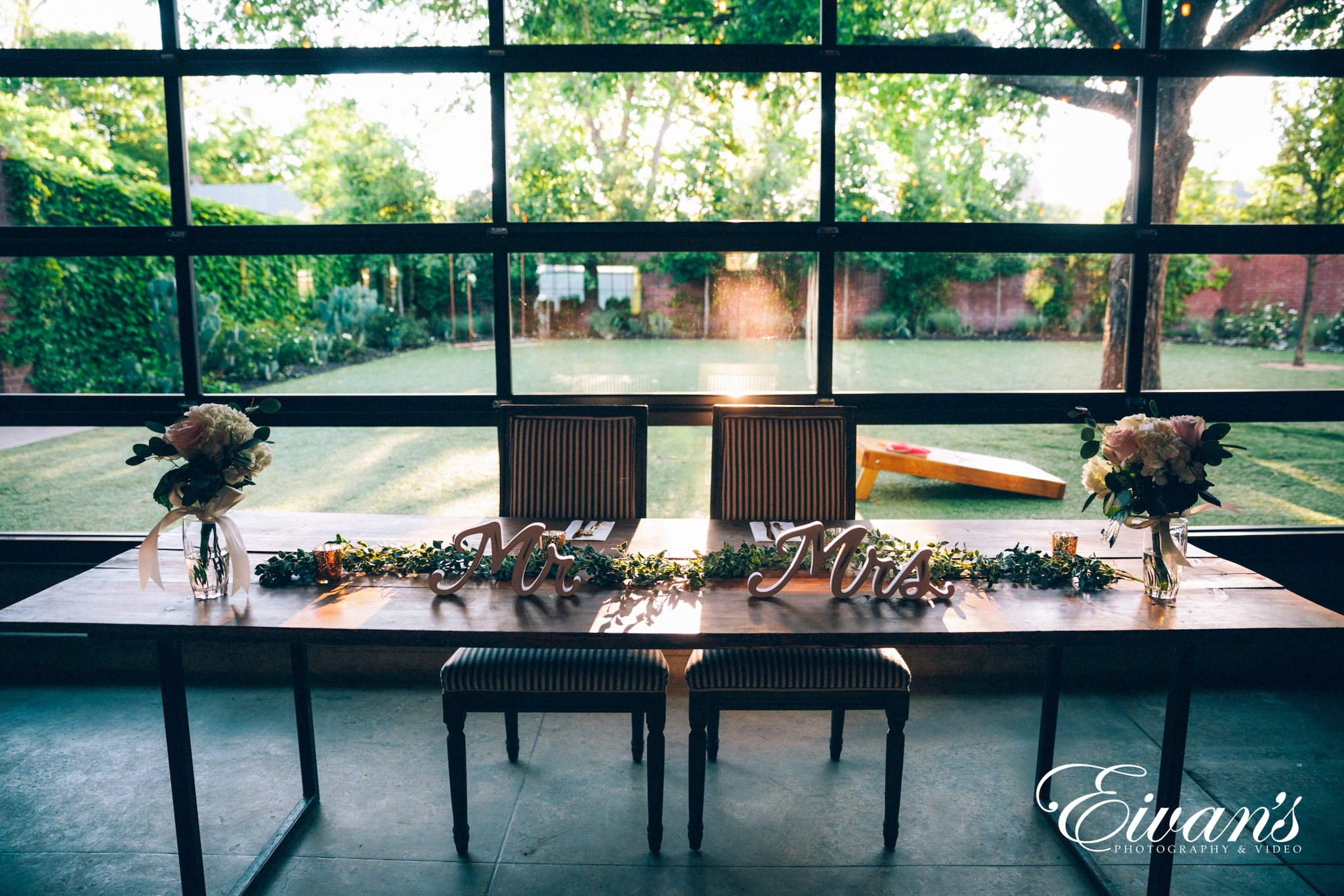 Rows of unique and eye-catching types of chairs will make your wedding venue extra special. You may have brightly colored chairs, vintage chairs, or even common kinds of chairs.
This will change the style and appeal of your wedding venue. Also, keep in mind what might be comfortable for your guests. After all, they will be spending a lot of their time sitting.
What to Consider in Choosing Unique Decor Pieces
Apart from the wedding attire, wedding decor is also essential to let the personalities of the couple shine on their special day. But, with the huge number of unique wedding decor ideas to choose from, you can experience difficulty in selecting the right one.
Well, you need to consider some essential factors before deciding to assure that you can pick the best decor that will make your wedding reception extra-special and one of a kind.
Pinpoint aesthetics
It would be best if you had a decent wedding idea on how you would want your wedding reception to look. Focus on your feeling and mood, such as, do you want to have a romantic, modern, or rustic wedding, for example.
Be flexible and focused on colors
Be sure to choose the best unique decor pieces suited to the colors of your wedding. Everything in your wedding reception should always match, especially the colors from the church up to the reception. By doing this, your authentic and personal style will be emphasized.
That is why you need to choose the color that will be used at your wedding reception ahead of time. It can be a monochromatic or complementary color scheme. Once you have selected the color palette, it can be easy for you to choose the decorations you are going to use afterward.
Pay attention to quality
You also need to pay attention to the variety of decor you are going to use. Despite how unique the wedding decors are, you need to check the quality. No matter how affordable the decorations are, it should never compromise your standard.
Choose unique yet high-quality decor pieces for your wedding reception. It will assure nothing unnecessary happens at the venue once the decorations put in place and the ceremony starts. You don't want people to remember an unfortunate scene on your big day.
Selecting unique decor pieces for your wedding reception should be a big part of your priority list. Couples using unique decor ideas are sure to create memorable, unique, and personal impact, not only to the wedding guests but also to the life of the couple themselves. So, try something new with the use of unique decor pieces for your wedding.