10 Creative Wedding Sign Ideas That You'll Love
Wedding signs add character and a personal touch to your wedding decor. Beyond decor, they are functional to convey important information to your guests, such as the seating arrangement and the different sections of the wedding venue. From the quirky open bar signs to the traditional welcome sign that sets the tone for the whole event, wedding signs are an essential part of your wedding ensemble.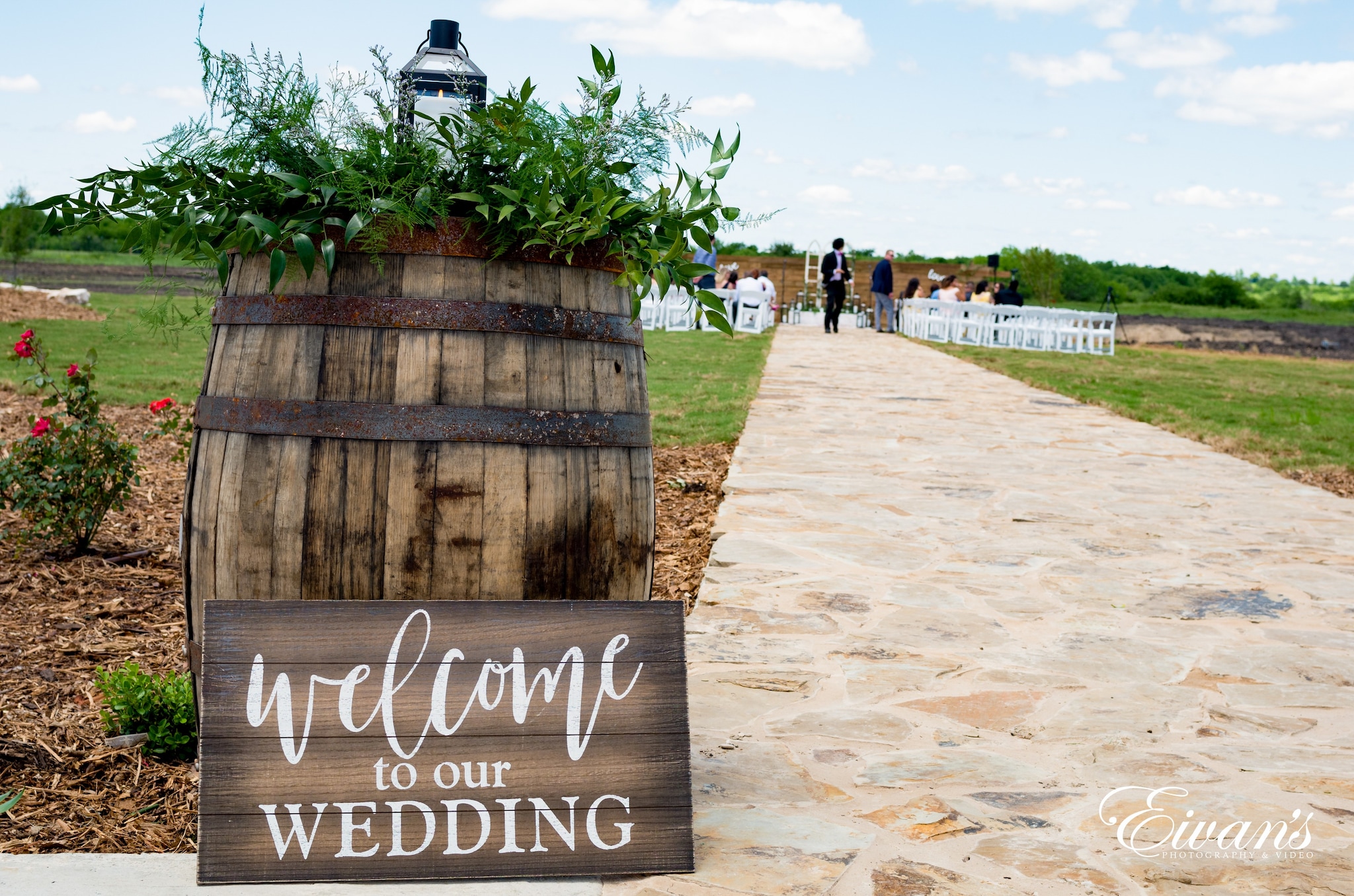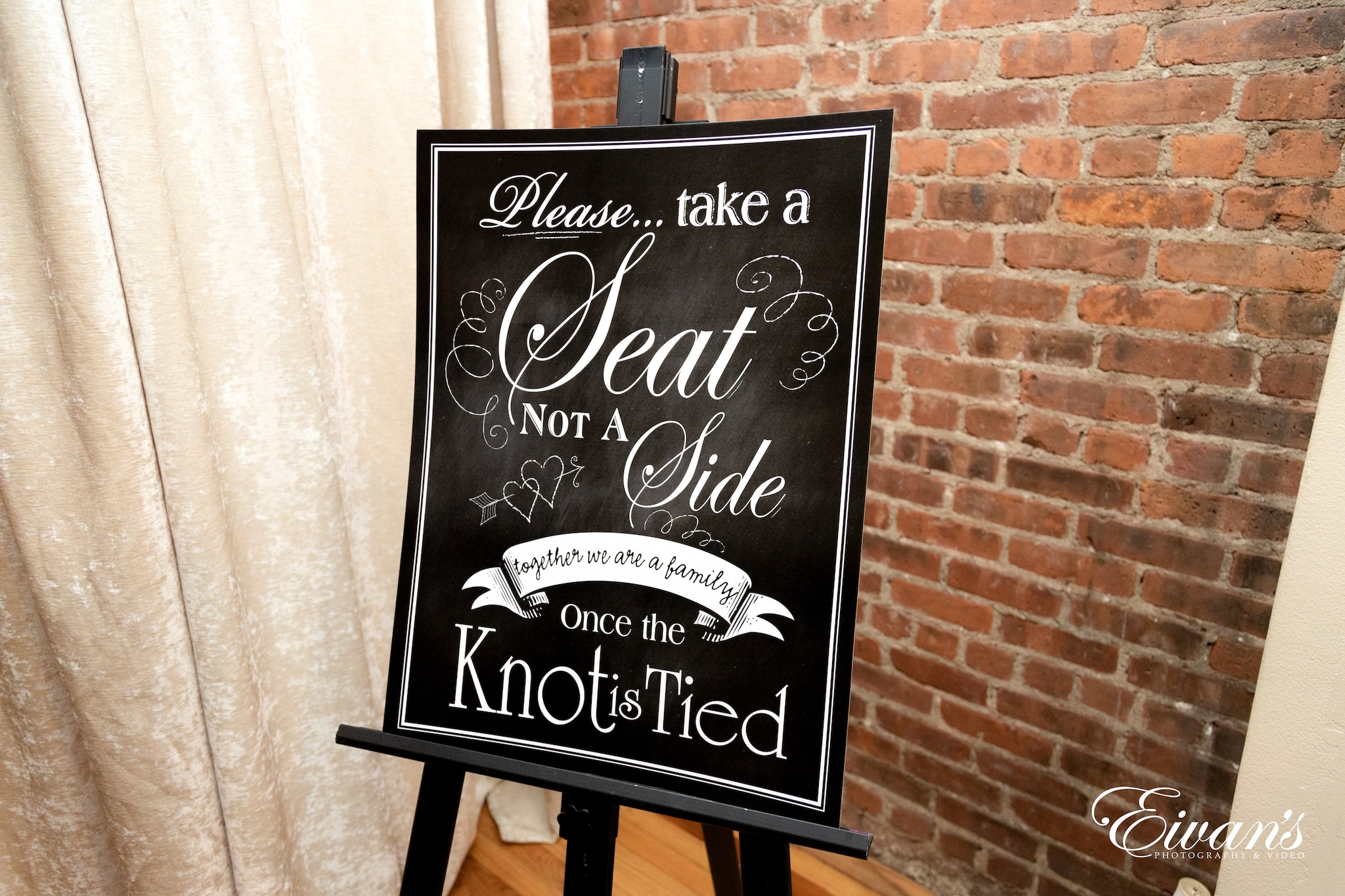 Are Wedding Signs Necessary?
Wedding signs have become an essential part of the decor for many couples because of their versatile nature. You may not need every wedding sign available, however, some wedding signs are common at most weddings due to their practical use.
If your wedding venue is in a public space, a strategically placed welcome sign helps to guide your guests to the space of the event. For an outdoor wedding venue, a directional sign giving details of how the venue is sectioned for the ceremony and the reception.
Table signs and wedding chair signs help your guests understand the seating arrangement. A simple thank you table sign with wedding favors to show your guests appreciation will crown a successful wedding event.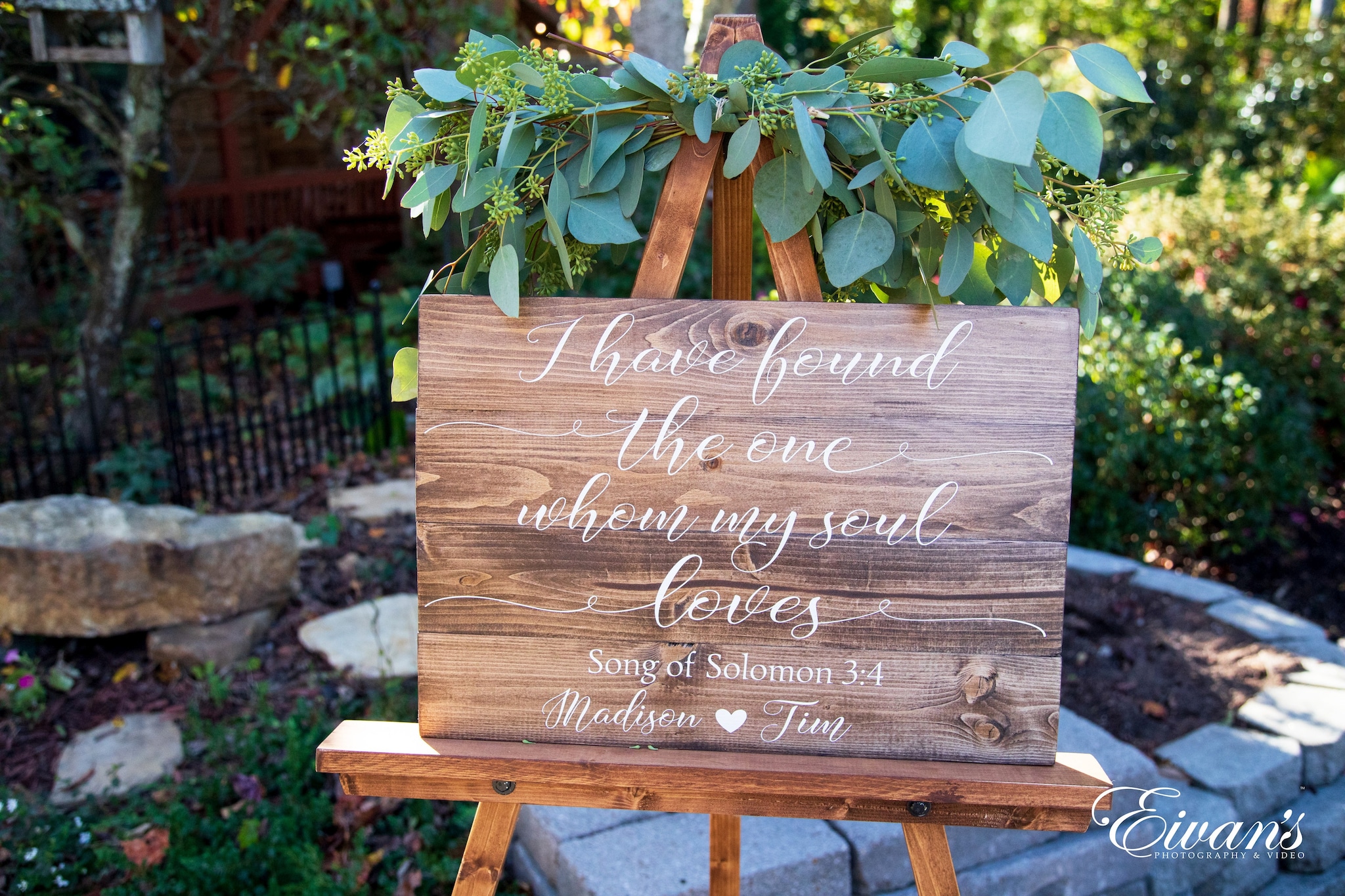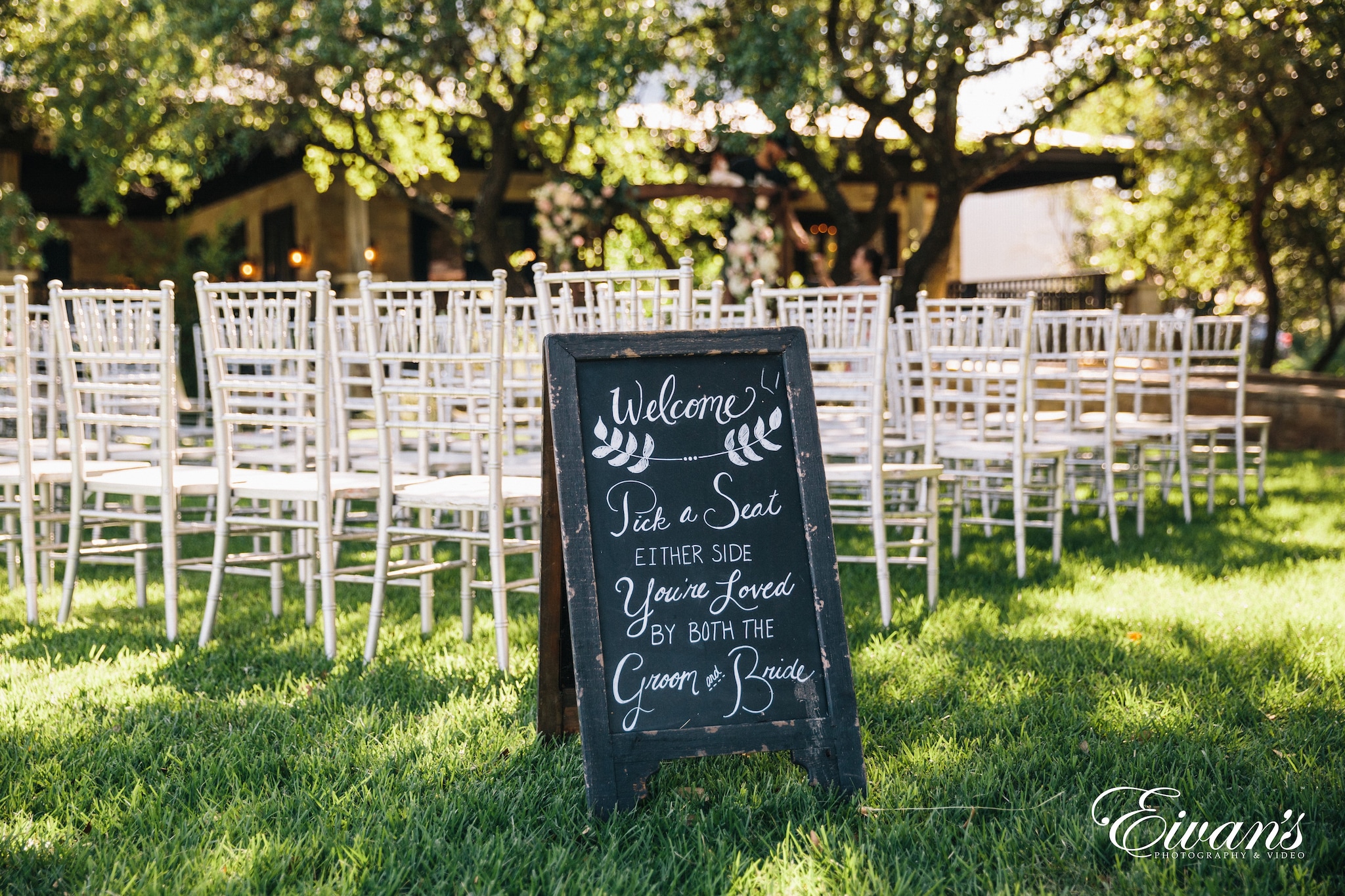 What Wedding Signs Do I Need for My Wedding?
If you're thinking of adding wedding signs to your decoration or making your own, here are some creative wedding signage ideas for inspiration.
At The Entrance
Receive your guests with a warm welcome sign at the entrance of the venue. Of all the wedding signs you can have on your wedding day, the welcome sign is the most common. It sets the tone for your big day, which why it is necessary to have the style of your welcome sign complement your overall design wedding day theme.
Rustic wedding welcome signs are a favorite for most couples because they are simple and yet very elegant and classy. A rustic woodgrain sign with calligraphy writing, stencils, or vinyl stickers are easy to DIY, and you can get a variety of wedding ideas on Etsy.
This welcome wooden wedding sign by Wedding TreeGuestBook is a stunning example that uses a digitally printed wood grain design on canvas stretched out on a wooden frame. If you are not into rustic themes, you can opt for an acrylic wedding sign with an elegant wooden frame or an antique mirror with personalized vinyl decal stickers. Here is another minimalist alternative from Unmeasured Event if you want a simple and yet classy style.
Remember the engagement session you had a couple of weeks or months back? You can have your favorite photo from that session edited with a welcome message with the wedding date that you'll download and print. Here are some fantastic examples from Printable Memories Co on Etsy. It is one of the easiest, affordable, and most beautiful welcome signs you can have. If you prefer a DIY style, a chalkboard sign on an easel is a good alternative with so many font and design ideas to help you write on it from Pinterest.
Directional Wedding Signs
Help your guests find their way easily at the venue with a simple directional sign. These chic wood wedding signs from Willie And Dolly Design are perfect for large venues, especially if you are planning an outdoor wedding.
Unplugged Wedding Signs
Are you worried that your wedding guests will compete with your photographer for photos on the big day? You can politely request your family and friends to put away their phones and enjoy every moment of the wedding with a customized unplug sign like this one by Crestwood Designs.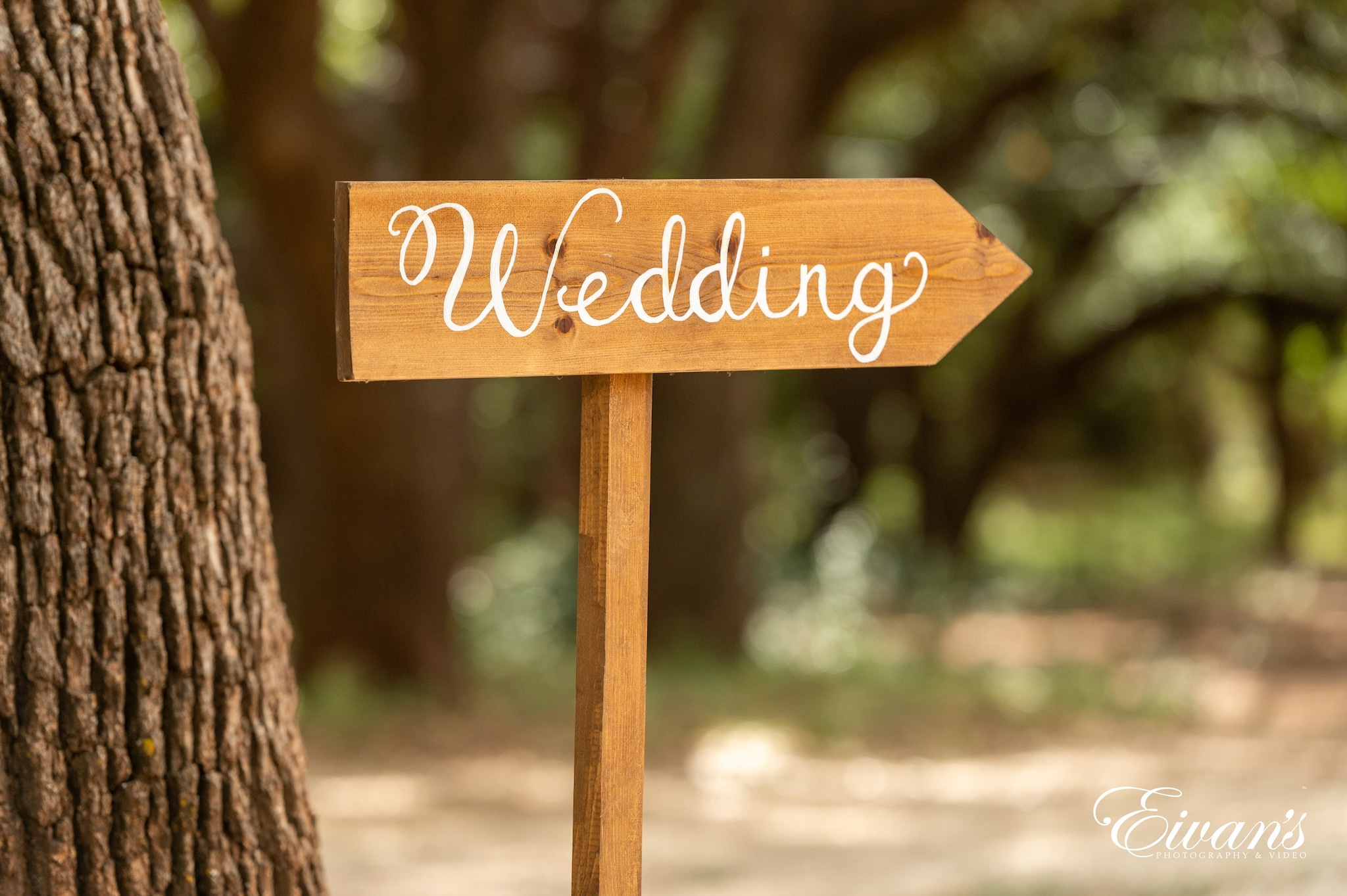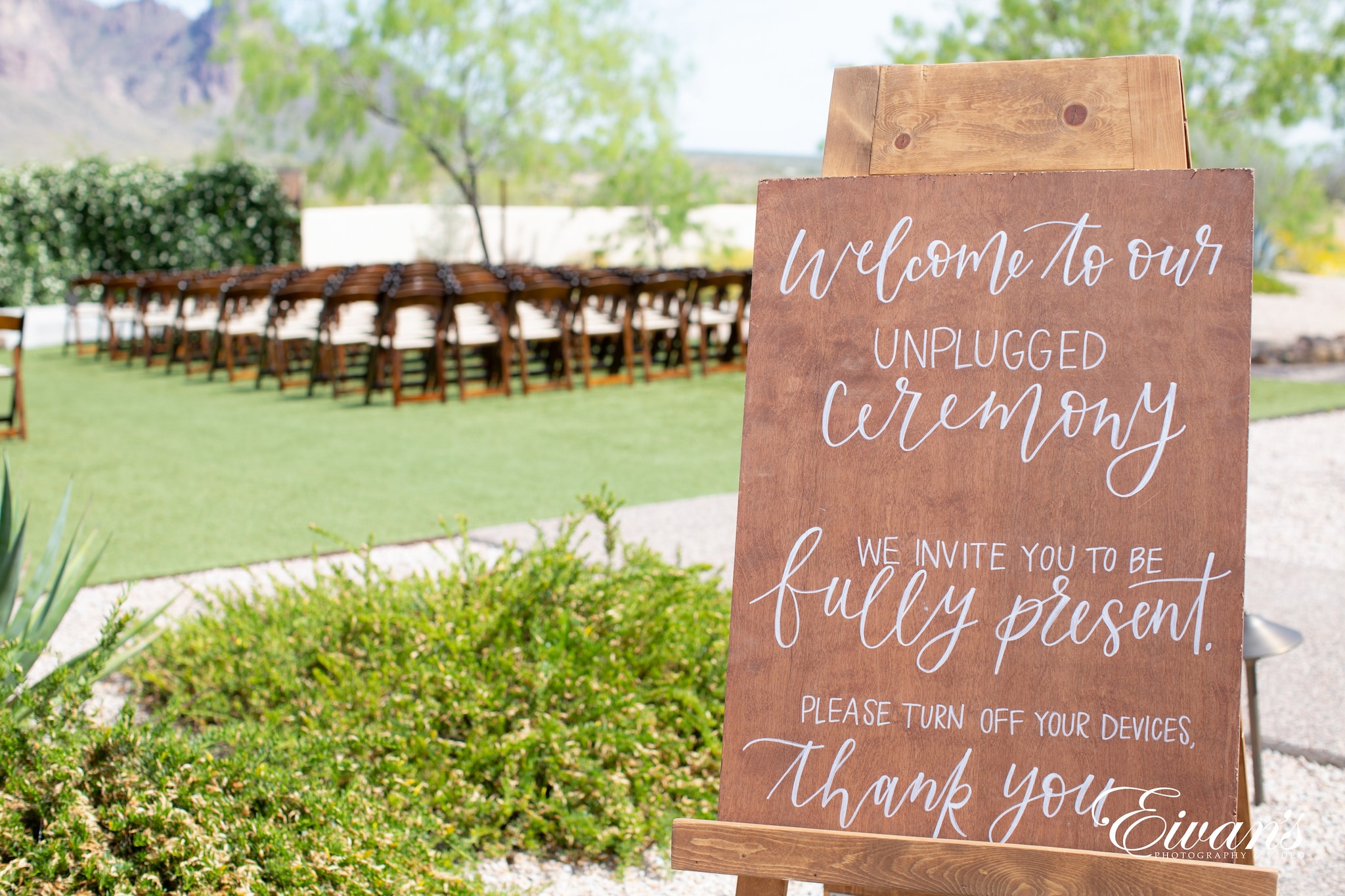 Wedding Ceremony Signage
Ceremony Program Signs
If your wedding budget is a big concern, you may want to consider saving some money on printing wedding program fliers. You could instead have a program poster that indicates the program and members of your wedding party. Most couples prefer having the program included in the welcome signage, such as this chalkboard bridal party sign by Ella Jane Crafts. Also, check out this elegant and editable wedding program from Big Day Prints that is perfect for a formal wedding theme.
Wedding Seating Arrangement
The seating arrangement where the groom's family sits on the right side while the bride's family sits on the left is one tradition that many couples are willing to forego at their wedding ceremony. Just like the wedding program, you can opt to let your guests know that they can pick a seat, not a side, on your welcome signage. With this kind of seating arrangement, you may also want to include these reserved row chair signs to reserve the front row seats for your parents and VIP guests.
Walking Down The Aisle
Wedding ceremony carry signs can be a fun and quirky addition to the traditional walk down the aisle. If you are going to have child attendants in your wedding party, you can have one of the flower girls carry a 'Here Comes The Bride' sign with the ring bearer. You can personalize the signage with the custom text that you prefer.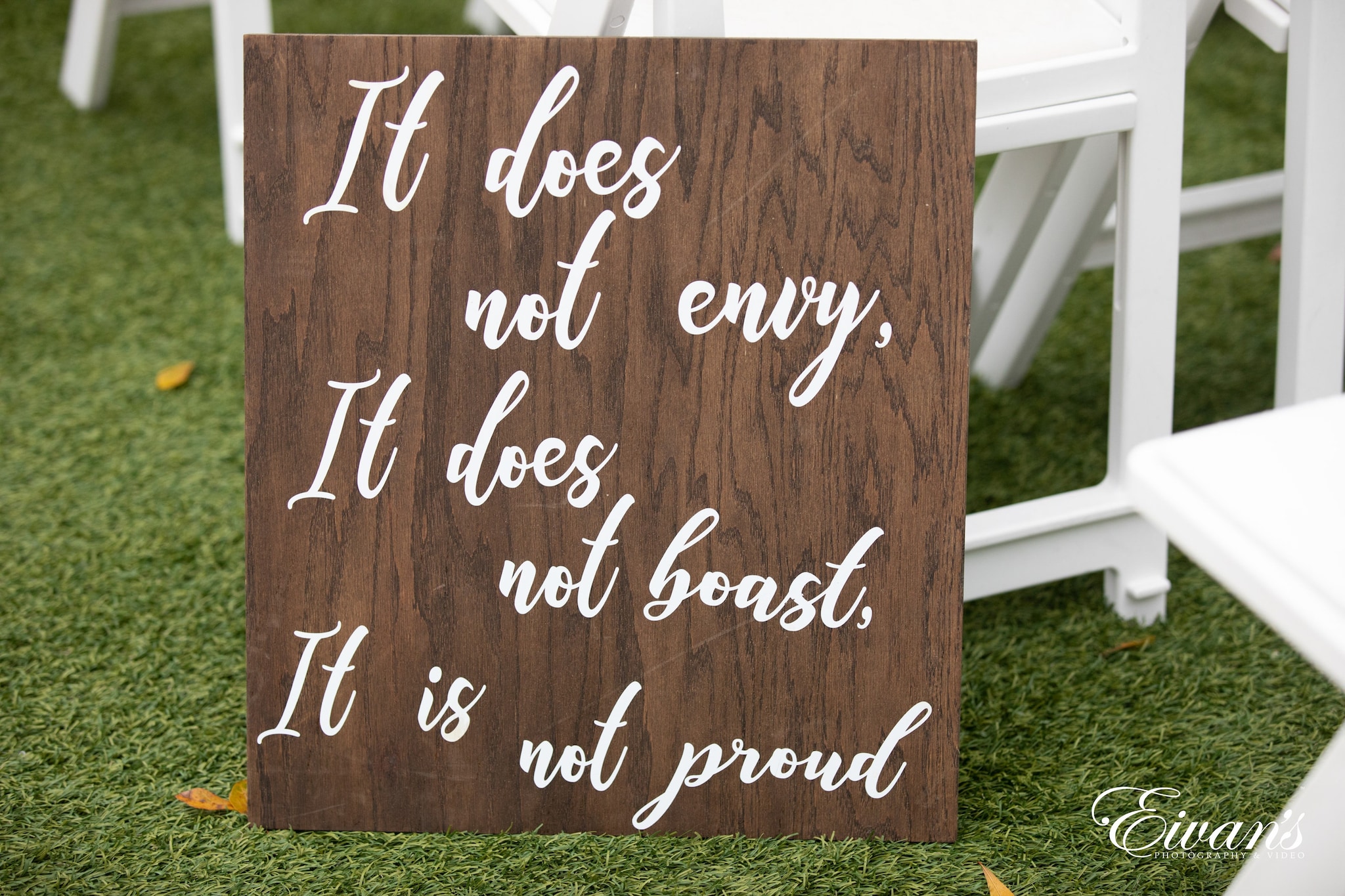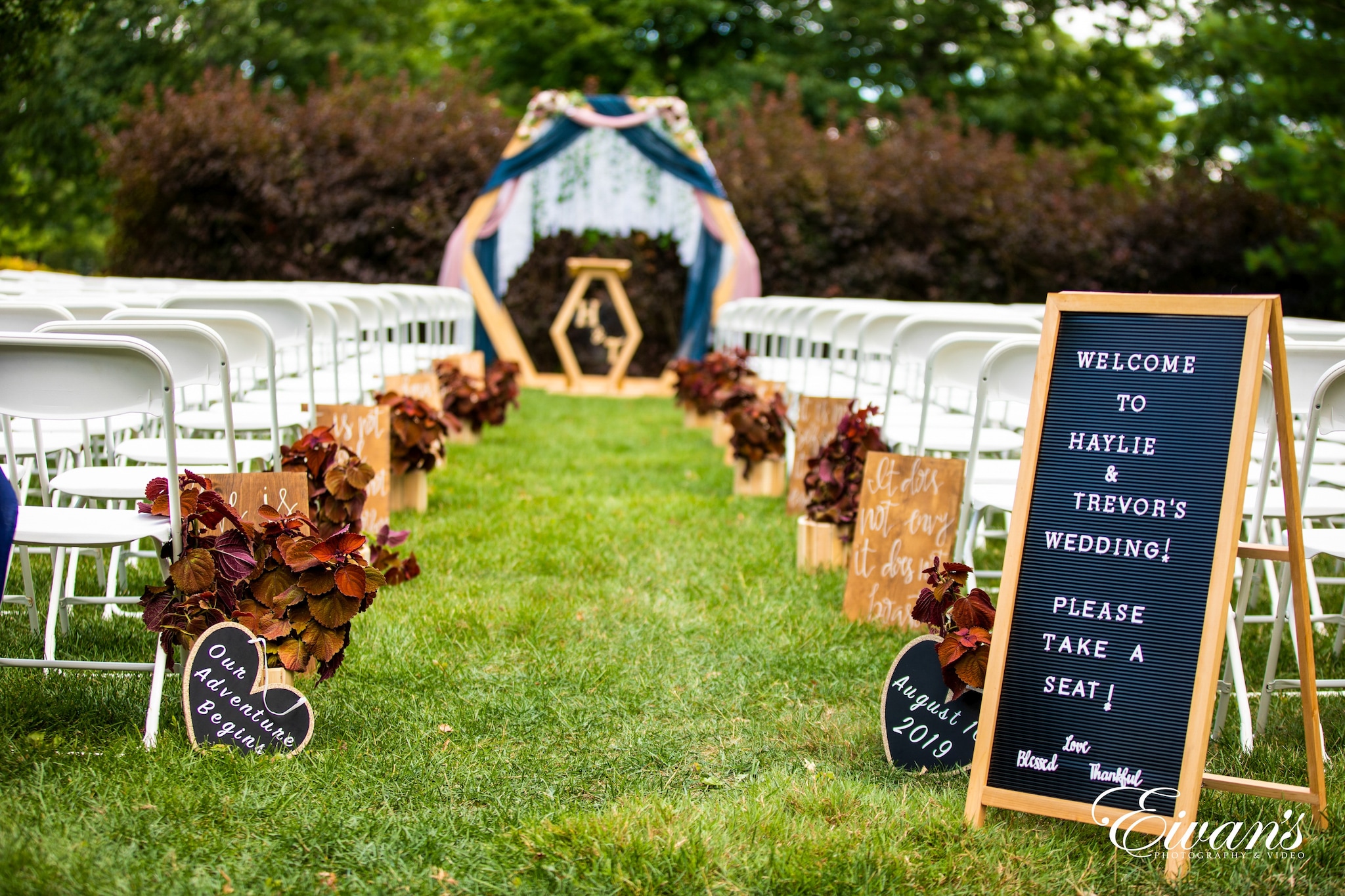 Wedding Reception Signs
Seating Chart
Most couples will have a seating plan at their reception, and the easiest way to get your guests settled in is with a wedding seating chart display at the entrance of your reception venue. The seating chart is a fantastic alternative to wedding table place cards. There are many designs available, from DIY chalkboard signs and handwritten signs like this rustic wooden sign from Holly Morris Design to these simple and yet elegant acrylic signs from The Confetti Home.
With the seating chart comes table signs to help your wedding guests find their tables easily. These colorful acrylic table numbers from Ashley Hathcox Designs will be a lovely addition to your wedding table centerpiece. If you want something a bit more ornate, try these table numbers from the Wedding Decor Team. Instead of numbers, you could have table names such as these from Streamline Design. For the high table, you could have a Mr and Mrs sign or have custom made letters and greenery to decorate the sweetheart table.
Other table signs include cards and gifts table signs to show your guests where to place their wedding gifts and to highlight the wedding cake table. Here is a chic example for Bettys Beauties Shop. You could also have a guest book sign for the wedding guest book, and instead of a guestbook, you could opt for a unique alternative like this rustic wedding guest book alternative from TPC Design Studio.
If you have a loved one who is no longer here to celebrate your big day, you can have an 'In Loving Memory' table display or chair sign to keep their memory alive on your wedding day.
Wedding Hashtag
If you are going to have a photo booth or you want the opposite of an unplugged wedding, you could have a custom wedding hashtag sign. This laser cut sign from OHC Gifts is excellent for using as a photo prop at the wedding reception. You can have it in your just married photos, and you can put it at the high table to encourage everyone to share their wedding photos on Instagram with your hashtag.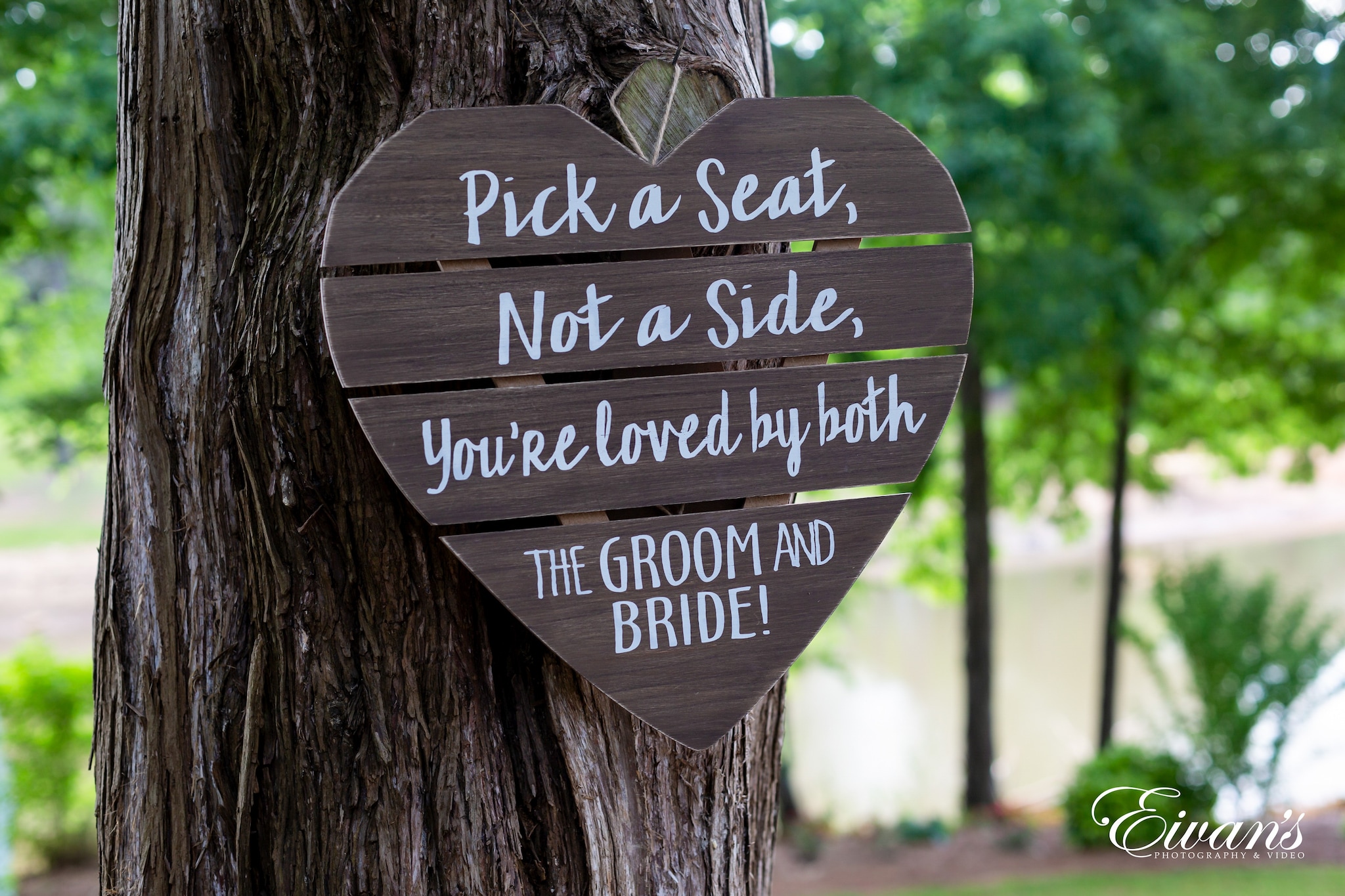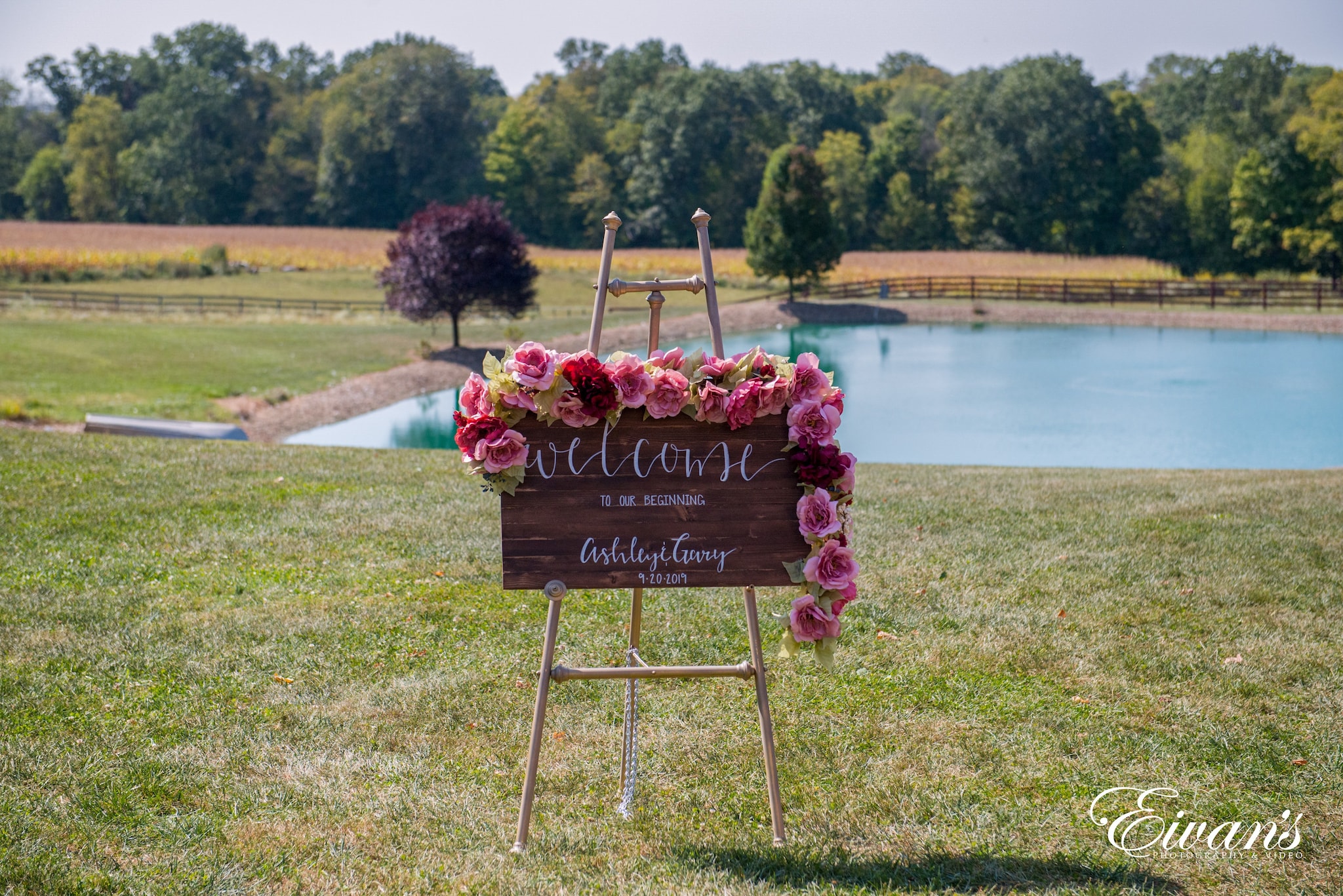 Open Bar and Menu Signs
Are you serving signature drinks with your menu? A chalkboard 'signature drinks' wedding sign is perfect that lets your guests know that there is a selection of special cocktails available. Add more fun to the festivities with an open bar sign to let your guests know that they can drink up for free.
Thank You Signs
Let your family and friends know how much you appreciate their coming to your wedding day with wedding favors. You can have your thank you sign on the party favors table where your guests can see them as they leave.
Just Married Banner
The 'Just Married' banner is the most recognizable wedding sign, and most couples will have one for the getaway car. You can have a custom decal sticker done for the back window of the getaway car or have the traditional banner, which you can use as a decor item at the reception. This cool 'Just Married' neon sign from Flashing Neon Signs would make a fantastic prop for the wedding photo booth.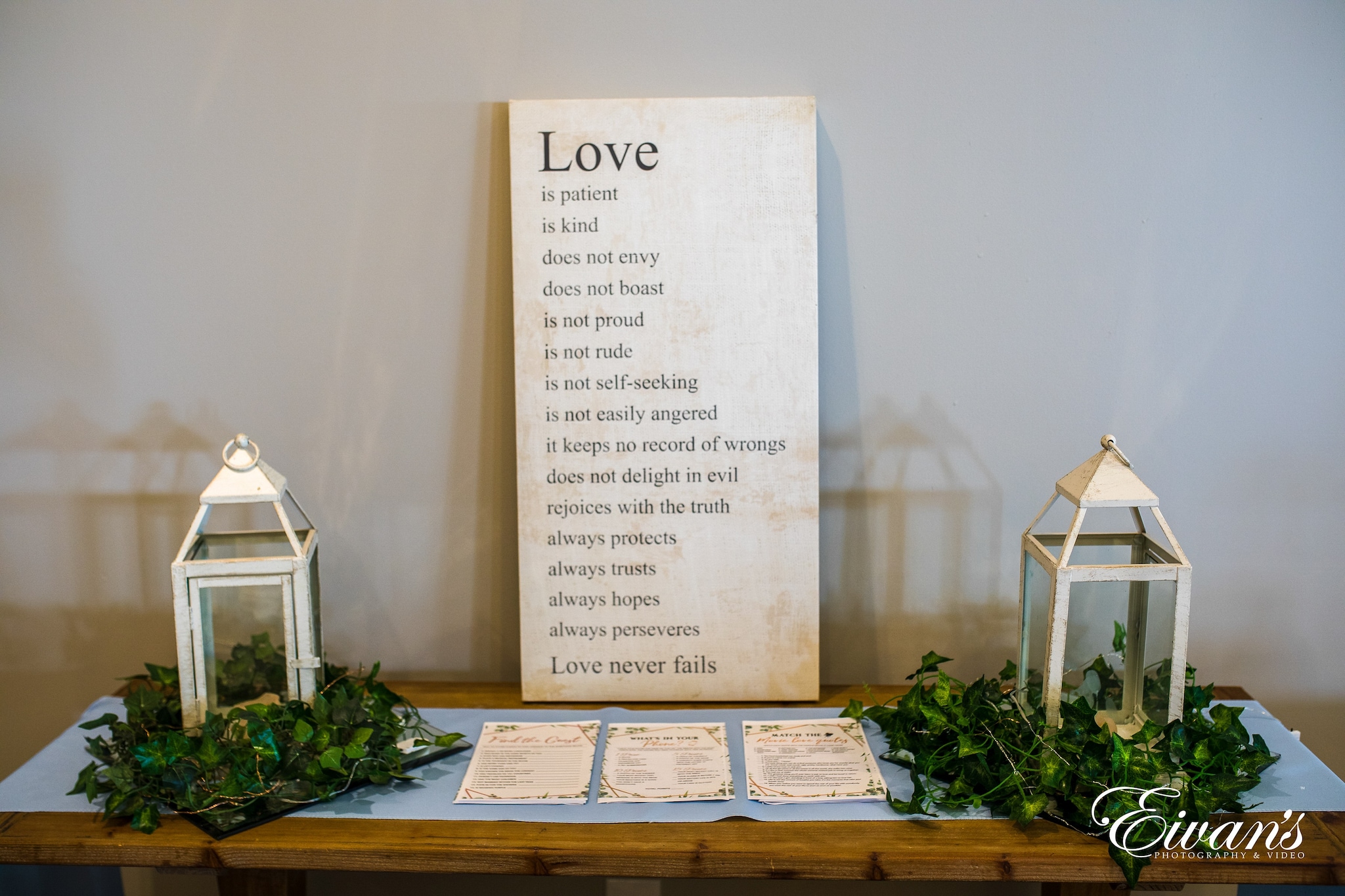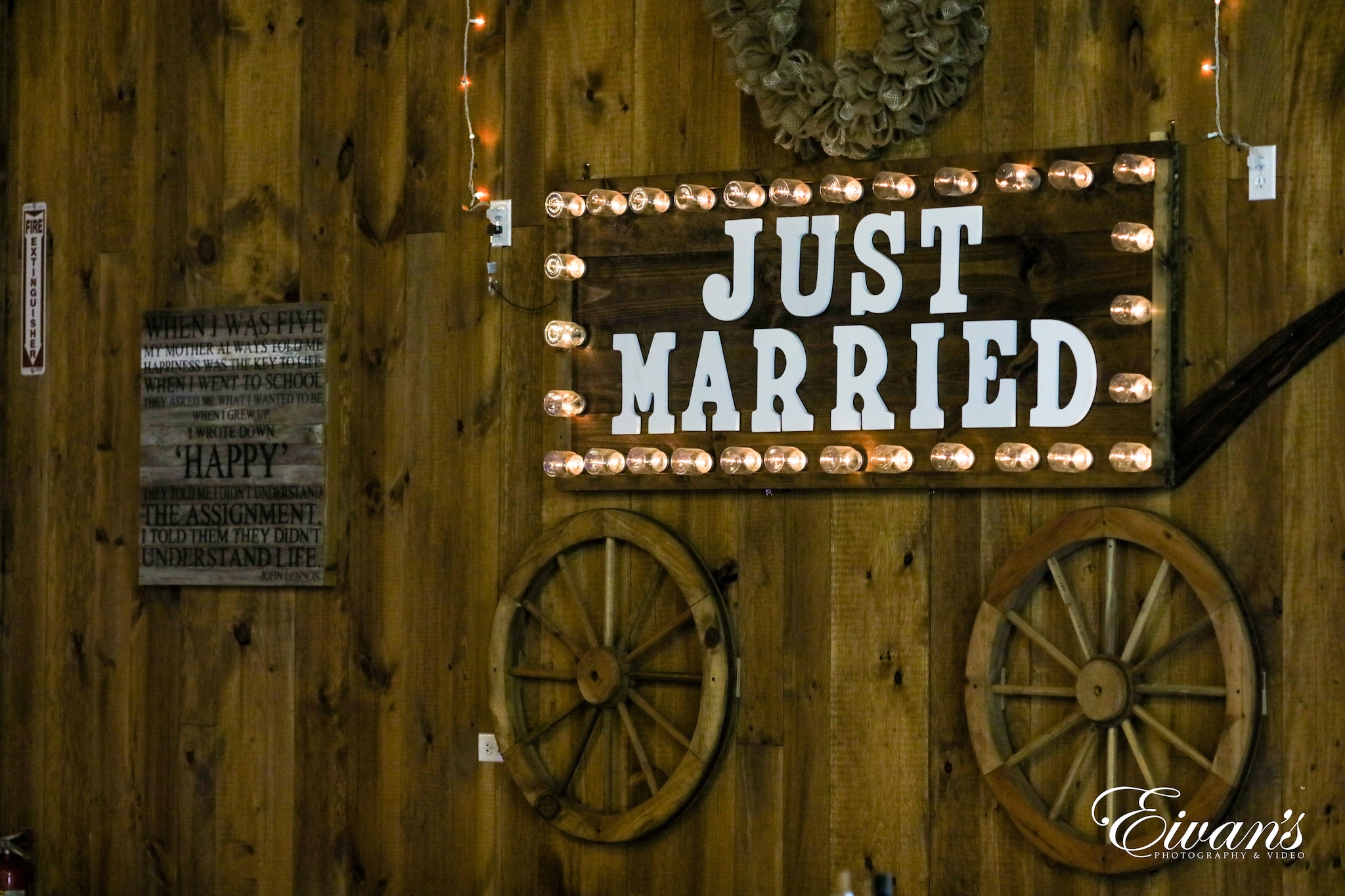 Can I Make My Own DIY Wedding Signs?
If you are looking to cut some costs on your wedding budget, we have a few cool ideas on how you can incorporate creatively made wedding signs into your decor without spending a fortune.
For a rustic theme that includes wooden wedding signs, you can get wooden pallets from a hardware store for free and paint out the wording with a small brush. It helps if you have a stencil to guide the lettering.
Instead of a plywood or acrylic sign, you can apply block stenciling on a burlap fabric or on a piece of bright-colored cotton fabric to make a welcome banner. You can also do the same for the ring bearer's banner and just married banner.
If you don't want the work of writing out the signs by hand, you can buy custom vinyl decal stickers on Etsy. These stickers work perfectly on acrylic boards, plywood, glass, and antique mirrors.
You can create your own chalkboard sign by painting a piece of plywood with chalkboard paint. You can make a welcome sign, menu and bar sign, the wedding program, and even the directional signs with chalkboard plywood.
For table signs, you can add some color to the decor with brightly colored balloons. Use a paint pen to mark numbers on the balloons and tie them to the tables.
Finally, you can edit one of your favorite engagement session photos with a welcome text or a thank you message. Then you can print the photo, and glue it on a piece of plyboard and display it on an easel.