10 Wedding Welcome Sign Ideas to Use On Your Wedding Day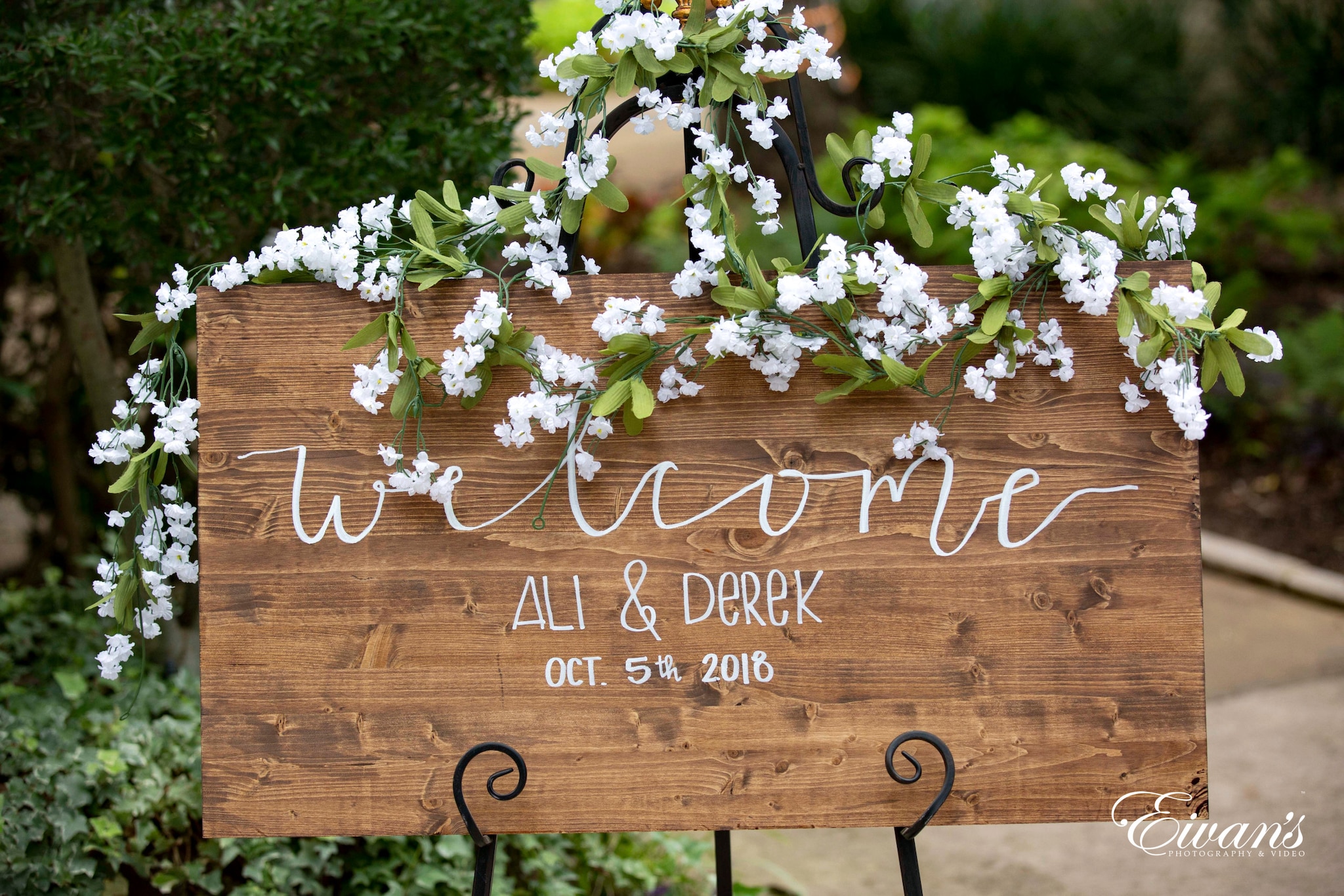 By Eivan's Wedding Team 
Wedding signs are not only a beautiful way to personalize your décor. But also come in handy to provide friendly greetings or useful information. 'Welcome to our wedding sign' is a courteous way to greet and direct guests as they arrive at the wedding venue.
You will be busy preparing for your big day ahead and not have time to greet your guests as they arrive. That's why you need this wedding welcome sign! This sign represents you, that's why you can customize and personalize it to suit your style and theme.
Wedding signs come in various sizes, shapes and styles! So its not difficult to find one that matches your wedding décor. The writing on the sign can be simple and sweet or you can include your names, wedding date or a funny quote. Bottom line your signage should match the vibe and tone of your wedding. Make it admirable to your guests such that it trends on Instagram as a hashtag.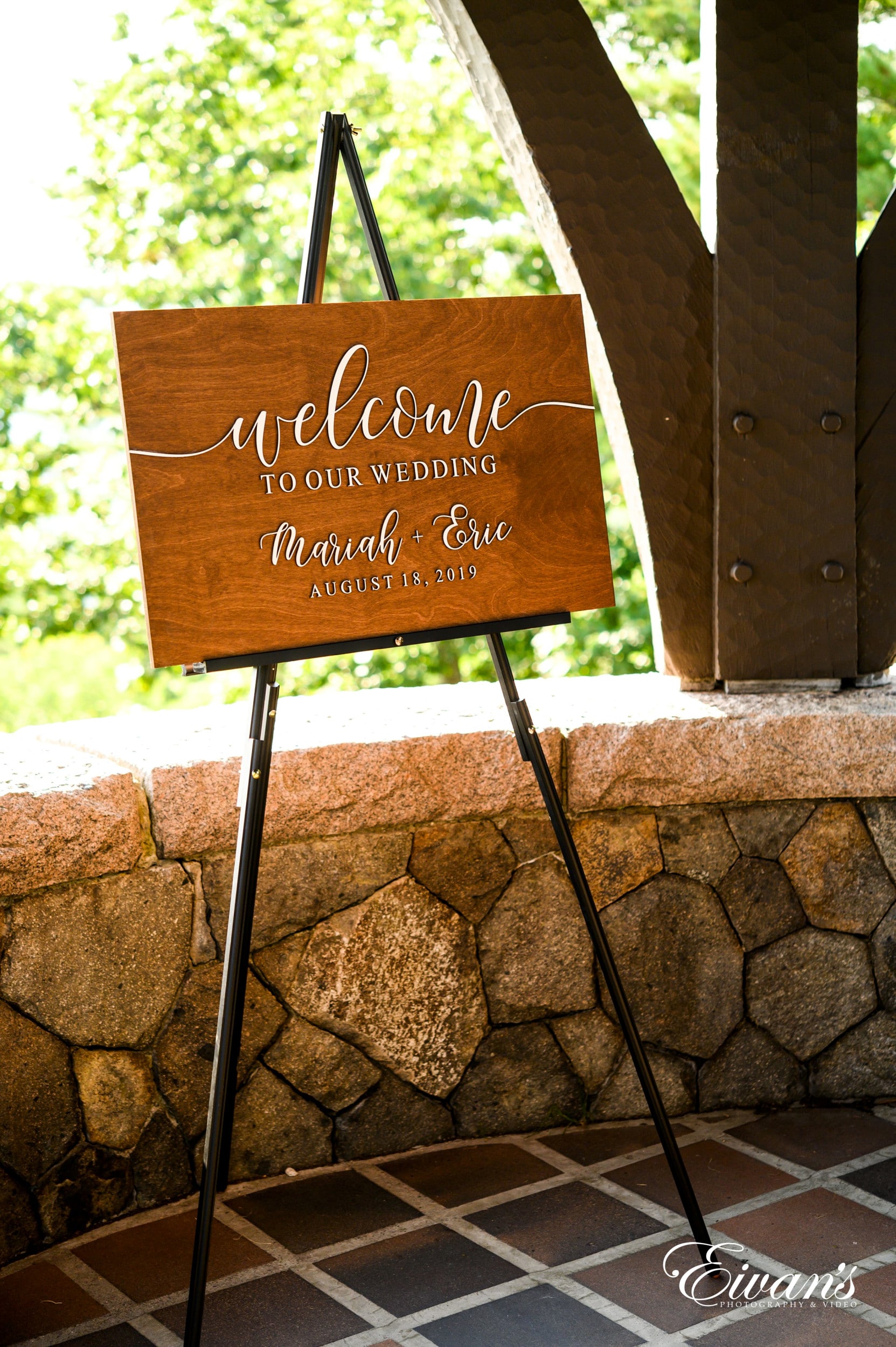 How to display your wedding welcome sign
The words on your sign are important. But where and how you display the sign is even more. The signage should be put up where it's visible to every guest who comes to the wedding.
How to display it comes with many options that include:
Putting it on an easel stand
Leaning it against a post
Stake it in the ground
Hang it at the entrance arch
Suspend it on trees in an outdoor wedding
It's all depends on where you want it mounted.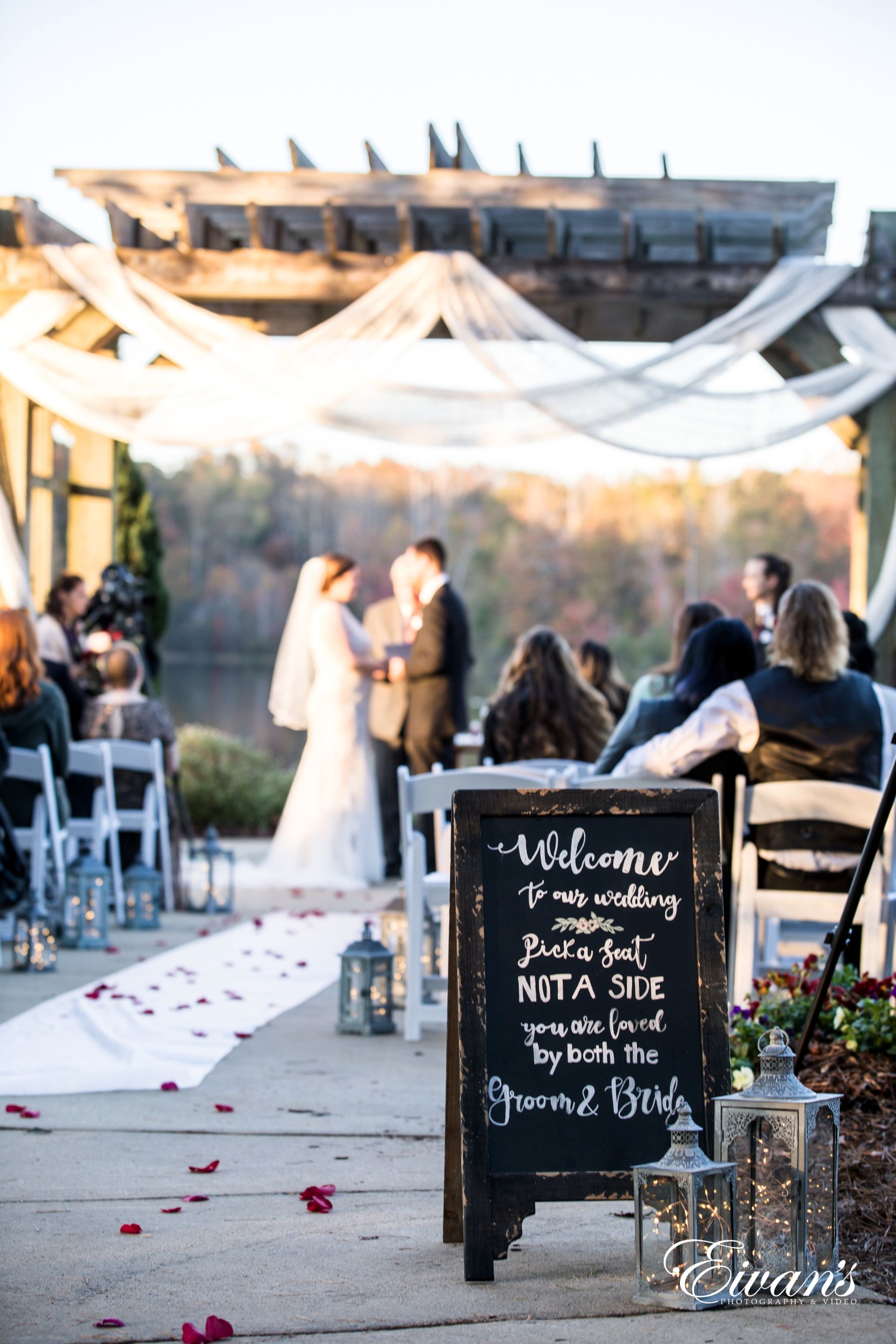 Wedding welcome sign ideas
Greenery welcome sign: Is your wedding a garden wedding? Kick things off with this greenery inspired poster. It creates a natural ambiance right from the entrance.
Hanging banner: For a country style welcome wedding sign, this banner swings on the trees as it welcomes the guests. Banner signs can be made from fabric or paper.
They are suspended on a tree or a high pole in the entrance. To make it more colorful, stream some colorful ribbons from the top.
Neon wedding sign: Do you want to go all bold and extra on your big day? Then order a neon sign!
The advantage to having this sign is you get to keep it after your wedding day. It acts as a constant reminder of how special your day was.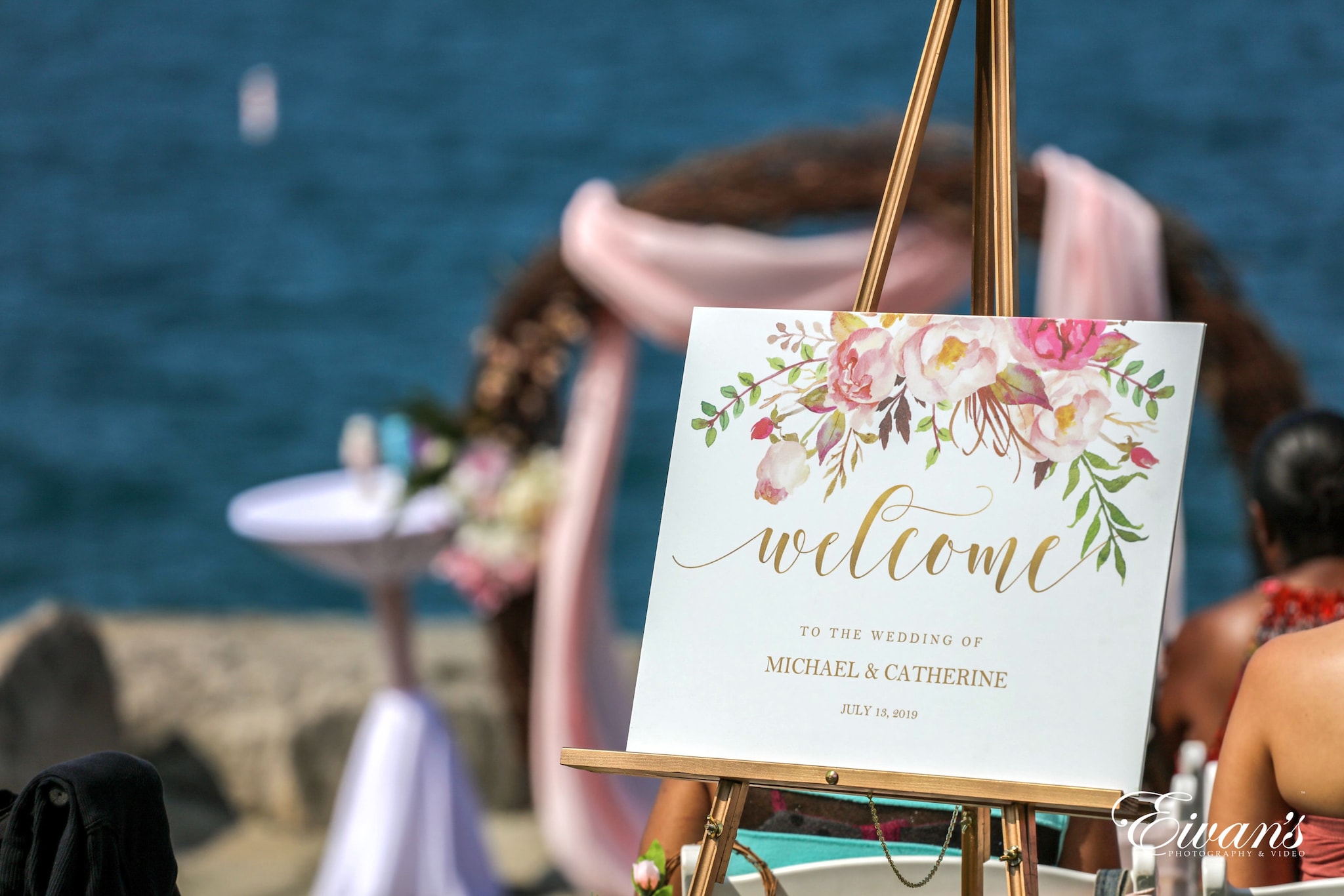 Chalkboard DIY signs: This is perfect for a casual, vintage, boho or rustic wedding! There are lots of online artisans and retailers on Etsy who will customize it for you. DIY handmade is also an excellent option for this wedding sign type.
If you choose a rectangular chalkboard sign , an easel stand is perfect to display it. If you prefer something bigger and bolder, go for an A framed chalkboard.
Acrylic wedding welcome sign: If you are looking for an industrial chic vibe, go for this kind of wedding sign. Acrylic welcome sign look super cool and come in all sizes and shapes.
To personalize the acrylic sign to your taste, customize it with your special day's colors. Calligraphy writing or 3D writing may be used as well. If you want more dimension, get an acrylic box, write your message at the front. Then fill the background with greenery and flowers.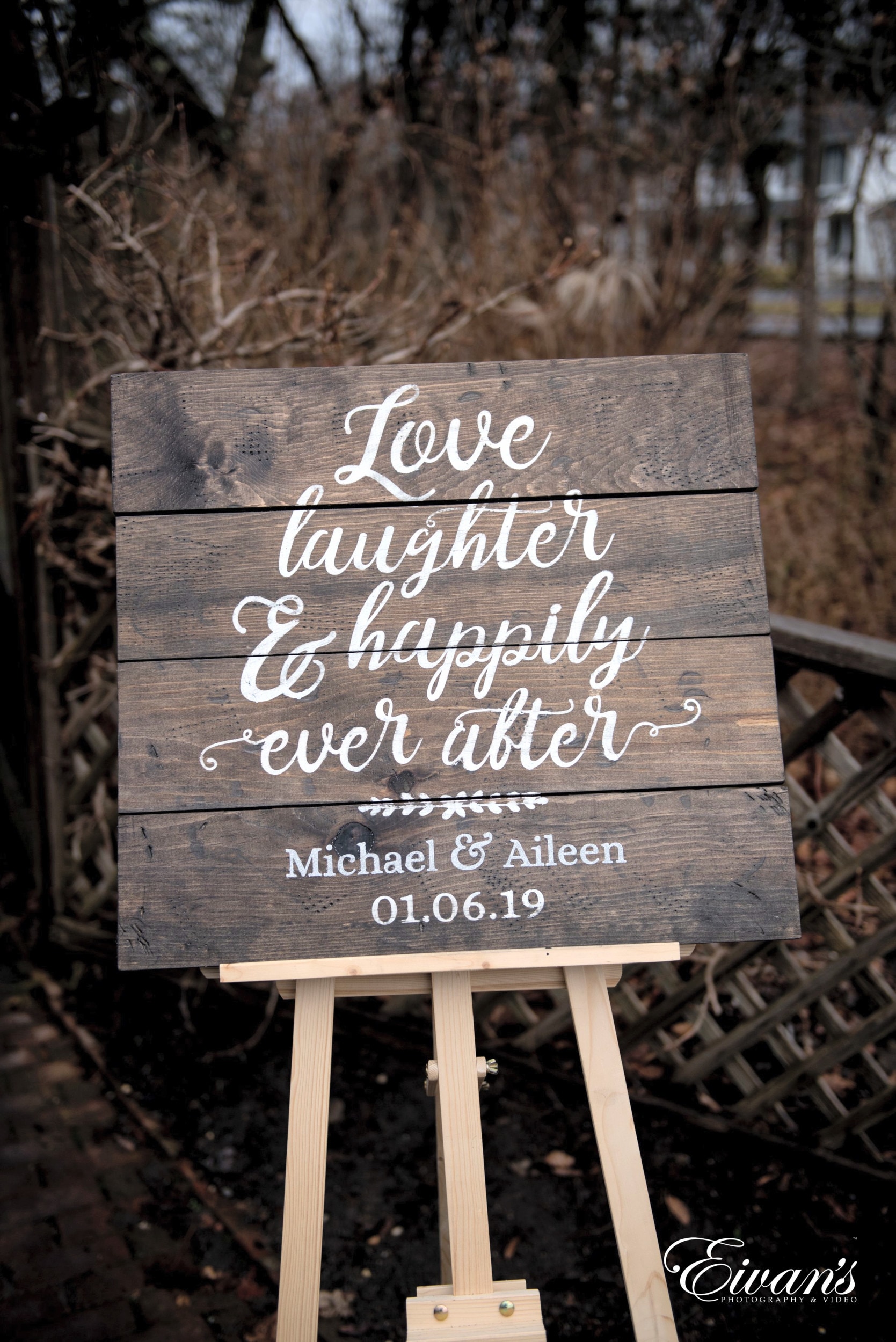 Wooden welcome sign: Boho, Beach or rustic weddings work well with a wood sign. You may opt to add simple text or decorate it with flowers or fancy it up with calligraphy writing.
Wooden signs are very easy to DIY with a few steps. Here's how to do it:
Get a flat piece of wood
Sand paper it till its smooth
Stain it
Paint your welcome message in any watercolor you want
Add any other details or decorations you fancy
Voila, you have your signage ready!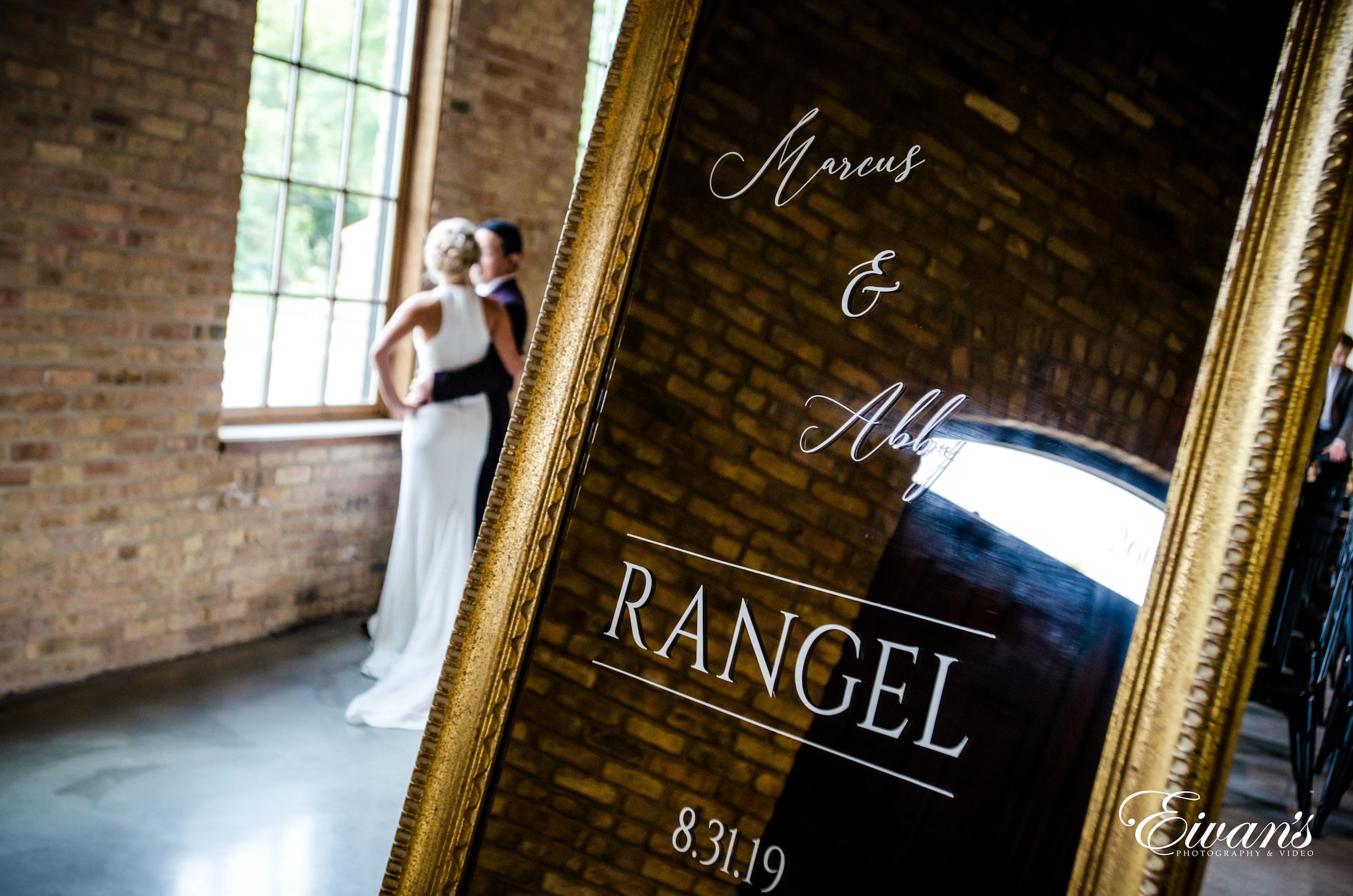 Framed mirror sign: This one makes a great welcome for an elegant wedding. It also gives a unique chance for your guests to have a final look as they stream in.
Frames come in different shapes, sizes and can be decorated and ornate or clean and simple. You can buy one or have it custom made for you to suit your wedding style. You may also opt to get creative with your DIY skills and create your own.
Directional wedding signage: If your wedding ceremony is taking place in different areas of the venue, use a directional sign. This signage points guests to where they need to be. Look for one that comes with many arrows.
So you can point out the location of the ceremony, wedding reception, the cocktail hour, and the restrooms. This signage is ideal for an outdoor wedding and receptions where guests may get confused on where to go.
Snowy signage: Hand-painted signs are perfect for snowy winter wedding ceremony sign. Include some snow in the background to fit the ambiance for the day.
Rustic welcome signage: A rustic wedding will demand rustic signage to accompany your unique wedding. Repurposed wood works best with this kind of place cards.