Where to Take the Best Engagement Photos
Congratulations, you are getting married! Wedding planning is an exciting season, and the best way to celebrate your engagement is to memorialize this moment is with engagement photos. Before we get ahead of ourselves, you might be wondering if having a professional engagement session is even worth it. After all, you probably already have your marriage proposal on camera, so what is the difference?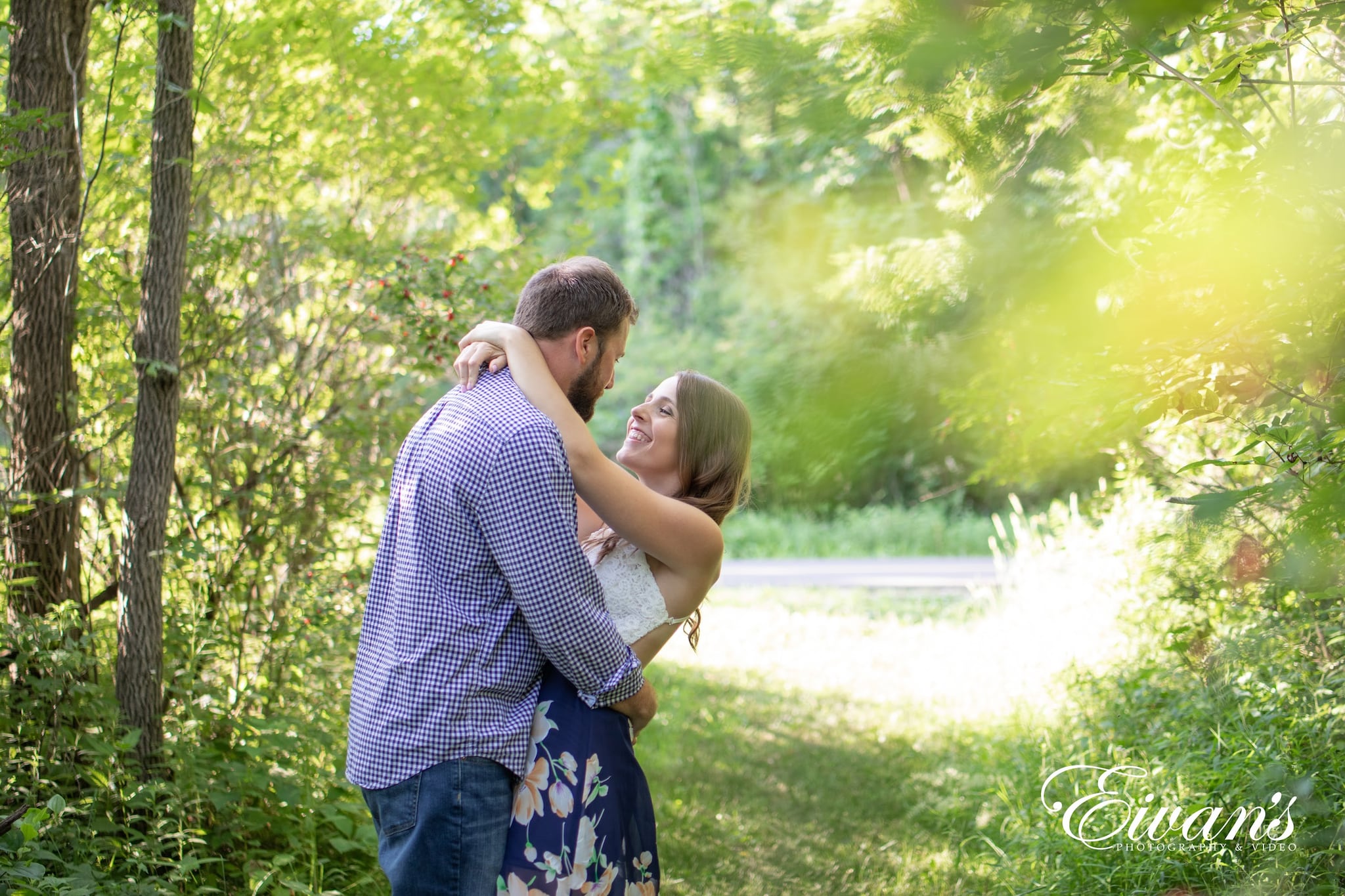 What are the benefits of an engagement photoshoot?
Most people get uncomfortable in front of a camera, especially when they are the main focus. However, the engagement session is not as daunting as you would imagine it to be. On the contrary, it can be quite enjoyable, and it helps you get used to the camera, which will make the wedding photos look natural and relaxed.
Another advantage is that the engagement shoot allows you to interact with the photographer's style and creativity. On the other hand, the photographer gets to see your personality as a couple and the best way to capture the intimacy you share in the photos. The outcome of this experience will set the tone and expectations for wedding photos. It also gives you a platform to tell the photographer your preferences.
Finally, you may want to consider using the engagement photographer for the wedding day photos. You will already have a relationship with them, which gives you confidence in what they will deliver. Another advantage is that you will get a better deal on the wedding photography package. Having the same photographer for both occasions will ensure the pics complement each other in creativity and aesthetics, and the photography style is cohesive. You can learn more about our competitive wedding photography and video packages here.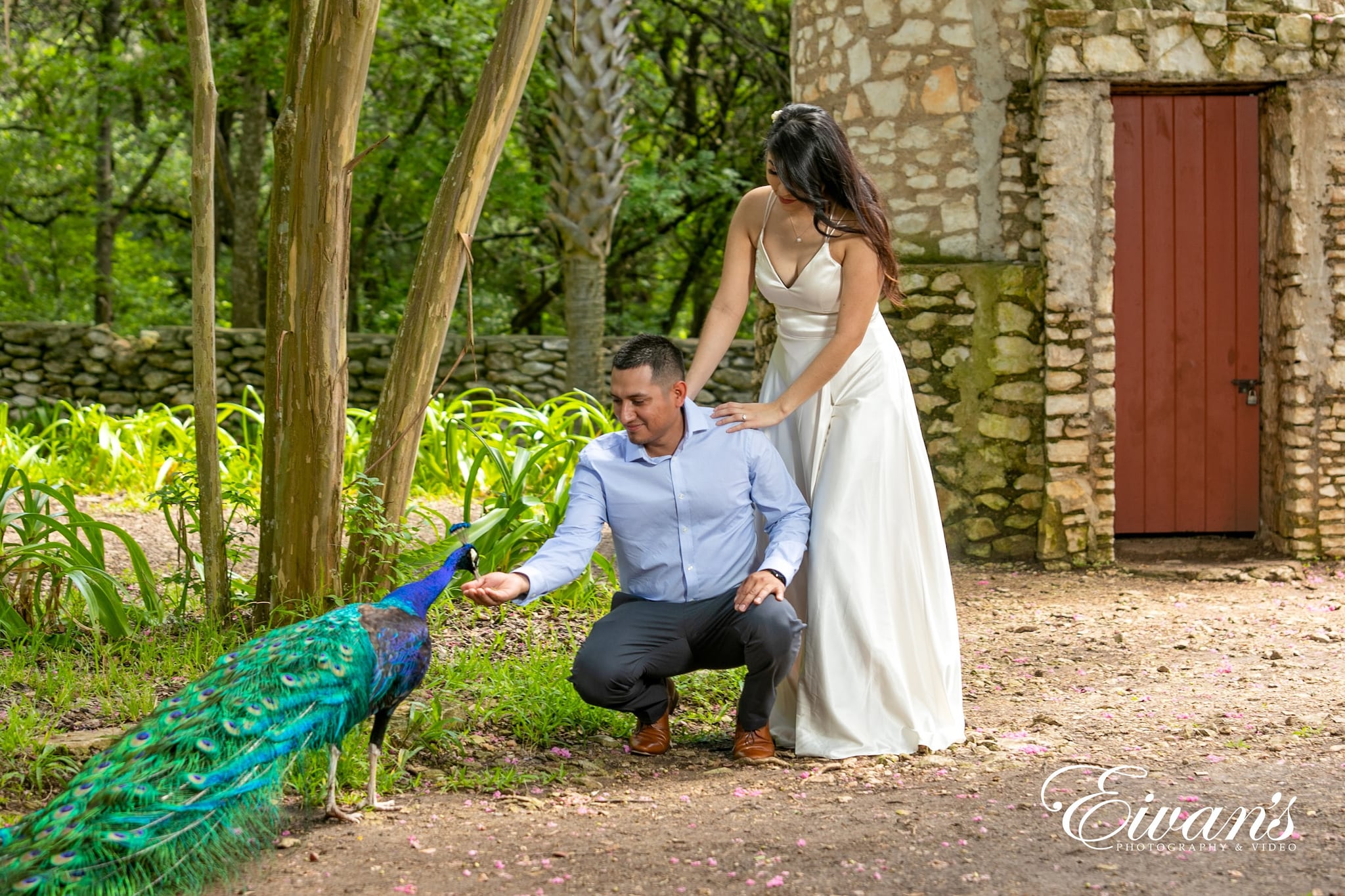 How to plan for an engagement photography session
When you have settled on the photographer, the next step is to organize the session. While there are no conditions that determine how it should be like, there are a few key details that you may want to consider to make it successful and have great photos.
Choosing the location
One of the questions we get asked a lot by our clients is where the best places for engagement pictures are. Some couples have a favorite spot where they would like to have their engagement photos done, like where they had their first date, their favorite coffee shop, or any beautiful place with sentimental value. Other couples may opt to rely on the photographer's experience and are open to exploring the hidden gems and other unique places in their area.
Ultimately the choice of location is yours, and it should be a place that you both like and reflects your personality. It could include the beach if you enjoy traveling, a street scene if you want urban photos, and a garden or hiking trail for nature lovers. Choose locations that have various backgrounds to enhance the quality and variety of the pictures.
However, if you choose public places such as the beach, state parks, botanical gardens, monuments, or museums, the time of day you choose for the photo session is a critical factor. Early mornings and evenings are the best hours for two reasons. Firstly, there will be fewer people about, which gives you more privacy for your session, and you can use the best spots for your backdrop without interference.
However, if you cannot make these hours, you can opt for a weekday appointment when the place is less busy with visitors. The second reason is that these are the golden hours when the sun is rising or setting, and it makes for a fantastic photo op. The soft glow of natural light at this time gives your photos a warm and romantic effect.
The season is also another consideration because some engagement session locations are more attractive at a particular time of the year. If you are doing a spring, summer, or autumn engagement shot, botanical gardens, arboretums, and some hiking trails and national parks may be the perfect location because of the colors. However, opt for a season that complements the time and theme of your wedding.
Choosing what to wear
When choosing what to wear for your engagement photoshoot, go for comfortable clothes and shoes that allow you to enjoy the session. While you may want to wear a new outfit or shoes, it may be a good idea to try out the clothes on a separate occasion first. That way, you are sure of how you will look before the engagement session. Also, consider the location and if you will be participating in any activities during the shoot. It might be awkward to wear jeans at a beach engagement or heels on a hiking trail when you could have made a more appropriate choice.
As a couple, you may also want to consider how your clothes match and if they complement each other. If you are going for a casual and easy outfit, you both should choose that and vice versa. You could also opt to go with two pairs of clothes where one is more formal for the photos you will use on your wedding day stationary while the other is less formal for your family and close friends.
Color is a necessary factor to consider due to how it reflects on the skin in an outdoor photoshoot. Think of how the colors will blend in with the environment outside and the lighting for an indoor shoot. You could also use this photo op to test out your hair and make-up style so that you are confident about your look on the big day.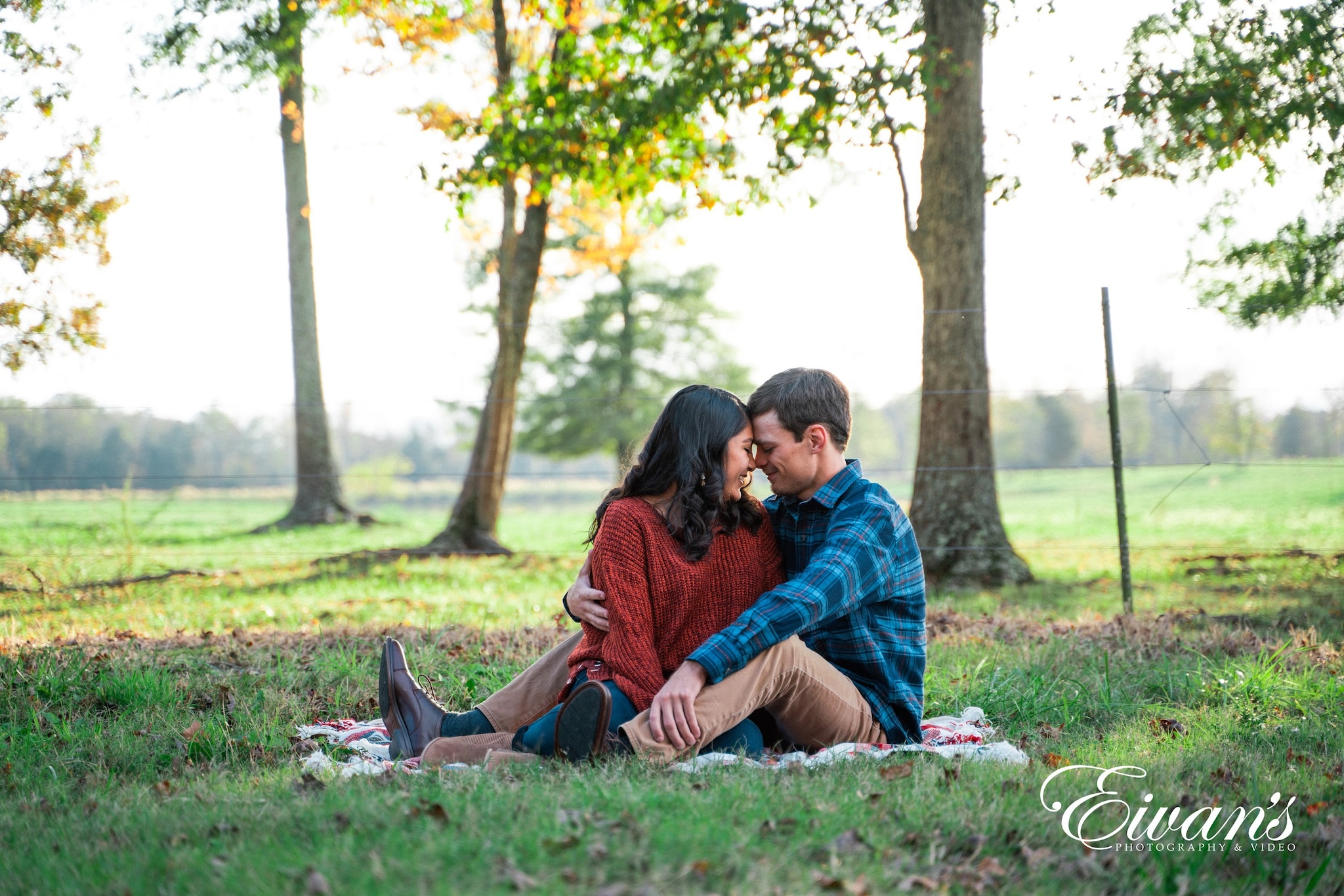 Best engagement photo locations
No matter where you are in the country, there are several locations you can choose from for your engagement photo session. We have categorized some of our favorite spots below, and you can use the categories to make a personal list of the places near you for consideration.
Nature Lovers
Natural outdoor spaces with lots of greenery are some of the most popular locations for engagement photography. Also, there are many options to choose from, and these places include beaches, waterfronts, parks, and gardens. Beach engagement sessions can be romantic if you target the golden hours. They also offer a variety of backdrops such as boardwalks, piers, dunes, cliffs, and caves, and some like the La Jolla Beaches in San Diego have scenic hiking trails with stunning views of the ocean from atop the sandstone cliffs.
If you are inland, you could scout for lakes, rivers, or waterfalls. A great example is the Evergreen Lake House in Denver that gives you a fantastic view of the lake with a mountain background and a log cabin for some indoor shots. The White Rock Lake Park in Dallas has more greenery with flower fields, trees, nature trails. It also has a stunning view of the sunset over the lake.
National and state parks are also a suitable option, and they are expansive, which gives you variety for your backdrops. However, you could also consider the smaller neighborhood parks and college campus grounds that may offer a better variety of detail in your background. An excellent example is Balboa Park in San Diego. It is an expansive park with a mix of period architecture, landscaped botanical gardens, nature trails, museums, and a zoo.
Botanical gardens are equally versatile in color and variety, and they also make beautiful wedding venues. However, they are very seasonal, depending on your location, and you might be restricted to spring and summer for your engagement photos.
Urban Scene Lovers
If you live in a major city like NYC, you might want to incorporate street scenes in your engagement pictures. Urban spaces are lively with lots of architectural details, art, cultural themes, museums, monuments, and stadiums that highlight a city's identity. Brooklyn Bridge in New York City and the Griffith Observatory in Los Angeles are great examples of iconic landmarks that quickly identify the cities in which they are located.
The advantage of street locations is that there is no limit of seasons or time, and you can opt for night shots with the city lights on. However, it is almost impossible not to have other people in your pics because they are always busy public spaces. Alternatively, you can opt for having a rooftop session where you get amazing views of the city skyline while enjoying privacy.
Most of the major cities have an art district where the cultural heart of the city is. These locations are also very lively with color and upbeat with artistic murals and graffiti. Some great examples include the Warehouse District in Raleigh, NC that is an excellent location for a nerdy-themed session, and the RiNo Arts District in Denver that features vibrant street art and murals on refurbished industrial buildings.
Historical monuments and museums are some of our favorite places for engagement photography. They often feature beautifully landscaped gardens, period architecture, and structural elements such as statues, porticos, and fountains. While some locations are typically busy with tourists, others like the Vizcaya Museum in Miami are the perfect locations for formal engagement sessions amidst the rustic charm of neo-classical architecture and landscaped gardens.