What to Wear for Engagement Photos Outdoors?
By Eivan's Photo & Video Editors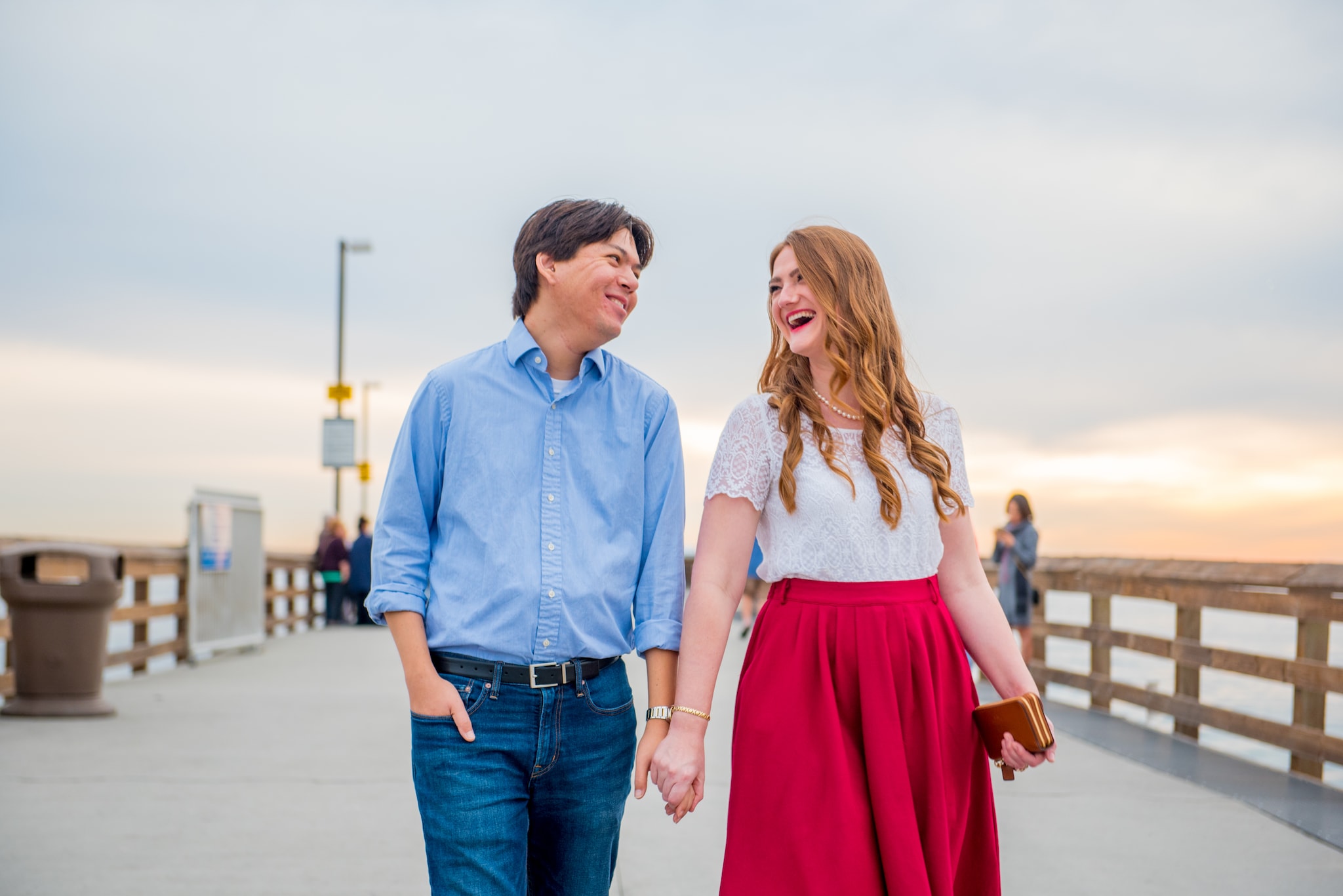 What to wear for your engagement photos outdoors is a critical part of the planning process, so you have to plan as early as possible.
Your engagement photoshoot is a wonderful time to capture the happiness and love between you and your fiancé. Knowing what to wear for engagement photos outdoors can certainly help you plan for this to happen. Therefore, it is natural to want to look your best in every engagement photo.
7 Unique Outfit Ideas for Outdoor Engagement Photos
If you're still in the dark about engagement picture outfits or unsure of what to wear for your outdoor photography session, we've got you covered. Here are a few tips to help you and your partner pick the look and style you want to create for the best outdoor engagement photos.
Go Bold
It is very common for many couples to choose to wear all white for their engagement photos. Besides, white clothing – even as simple as a white shirt – never goes out of style. But, don't be afraid to explore your options and choose bright colors. Plus, bright colors pop on camera and they can give your photos a fun, festive feel.
It is also a wonderful time to showcase your creativity by playing with colors and mixing and matching your clothes and accessories. However, in order for vibrant colors to work, remember to pick those that will compliment you and your partner's outfit without being too matchy-matchy.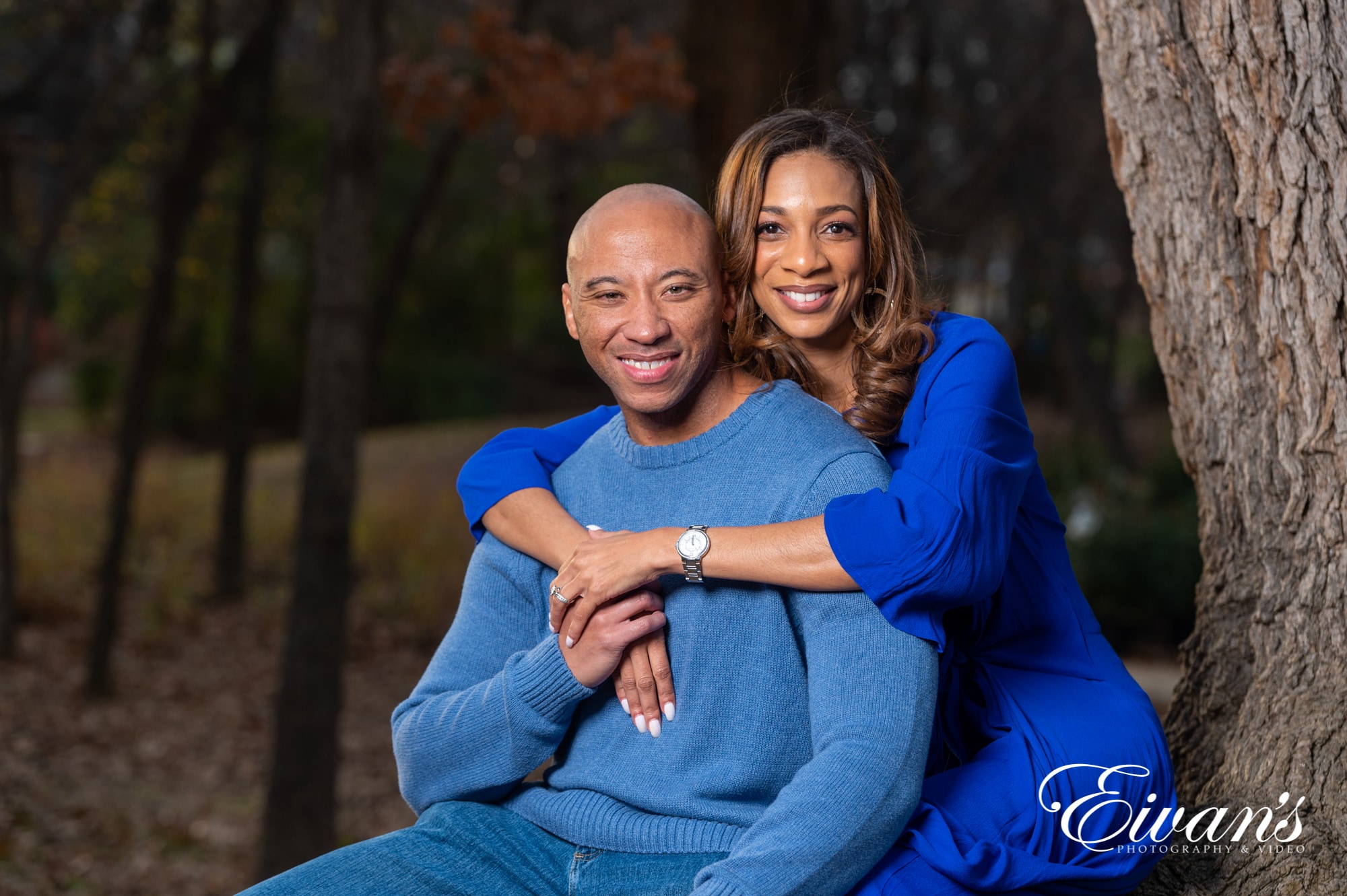 Coordinate Your Outfits
Choosing one color does not mean both of you should dress up in blue or green. It can always be any shade of the same color. You could, for instance, go with a navy blue top while your fiancé could wear a sky-blue outfit. The options are limitless when it comes to colors and shades. Always keep in mind, though, that coordinating outfits for engagement pictures are good but overly matching outfits can be a bit cheesy.
Bring Multiple Outfits
It is never easy to choose the best colors to wear for engagement pictures because there really is no ideal one. If you have weighed your options and mixed and matched your clothing, including your accessories, but you still cannot decide between formal and casual, why don't you bring multiple outfits?
Although your photographer may suggest some outfit ideas that may work for you, remember that this is your engagement, so ultimately, you're the boss. You don't want to look at your engagement pictures in the future and wish you wore a different outfit. We always welcome wardrobe changes and let you look at your photos so we can identify the best ones that will capture and immortalize one of the most memorable moments in your life.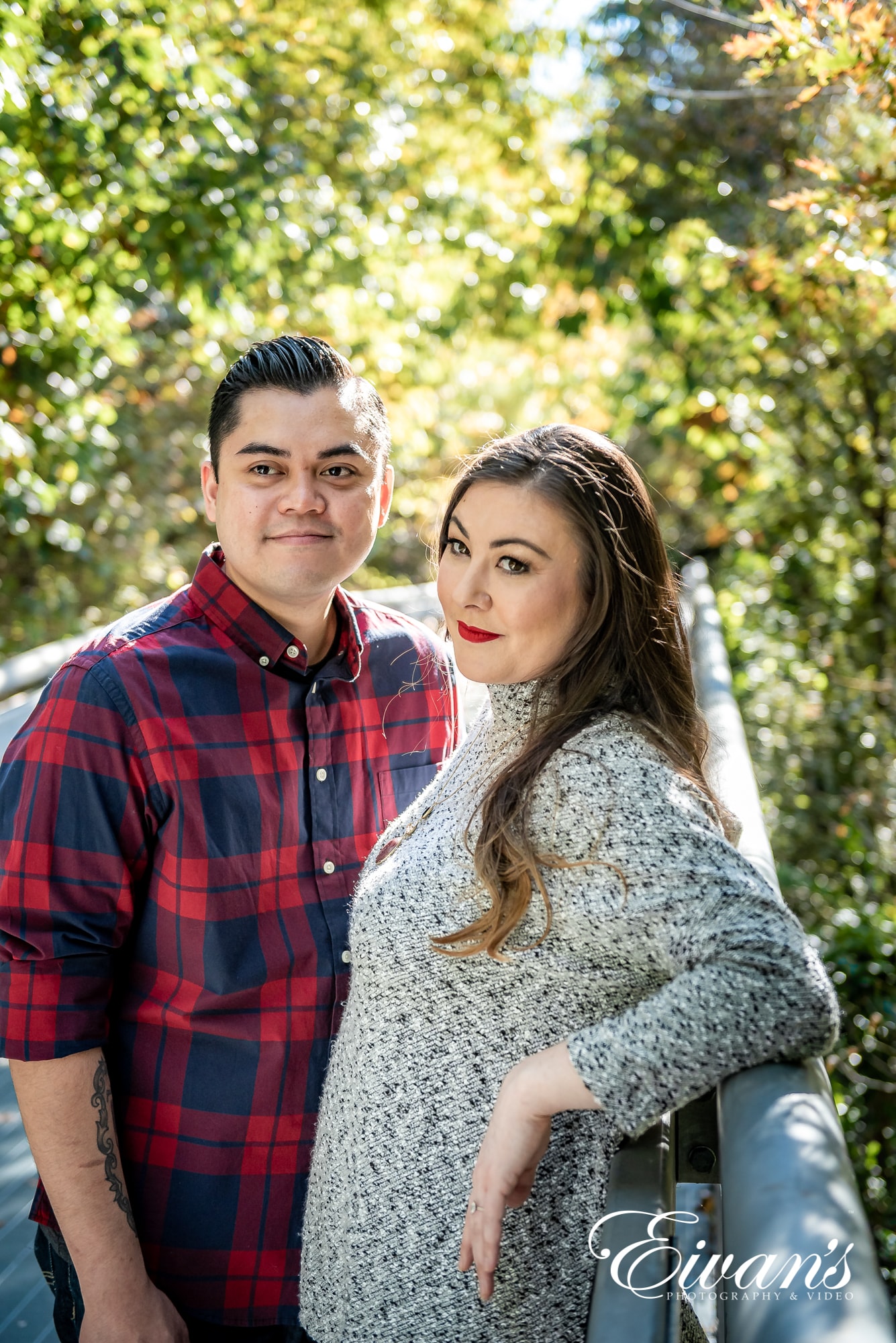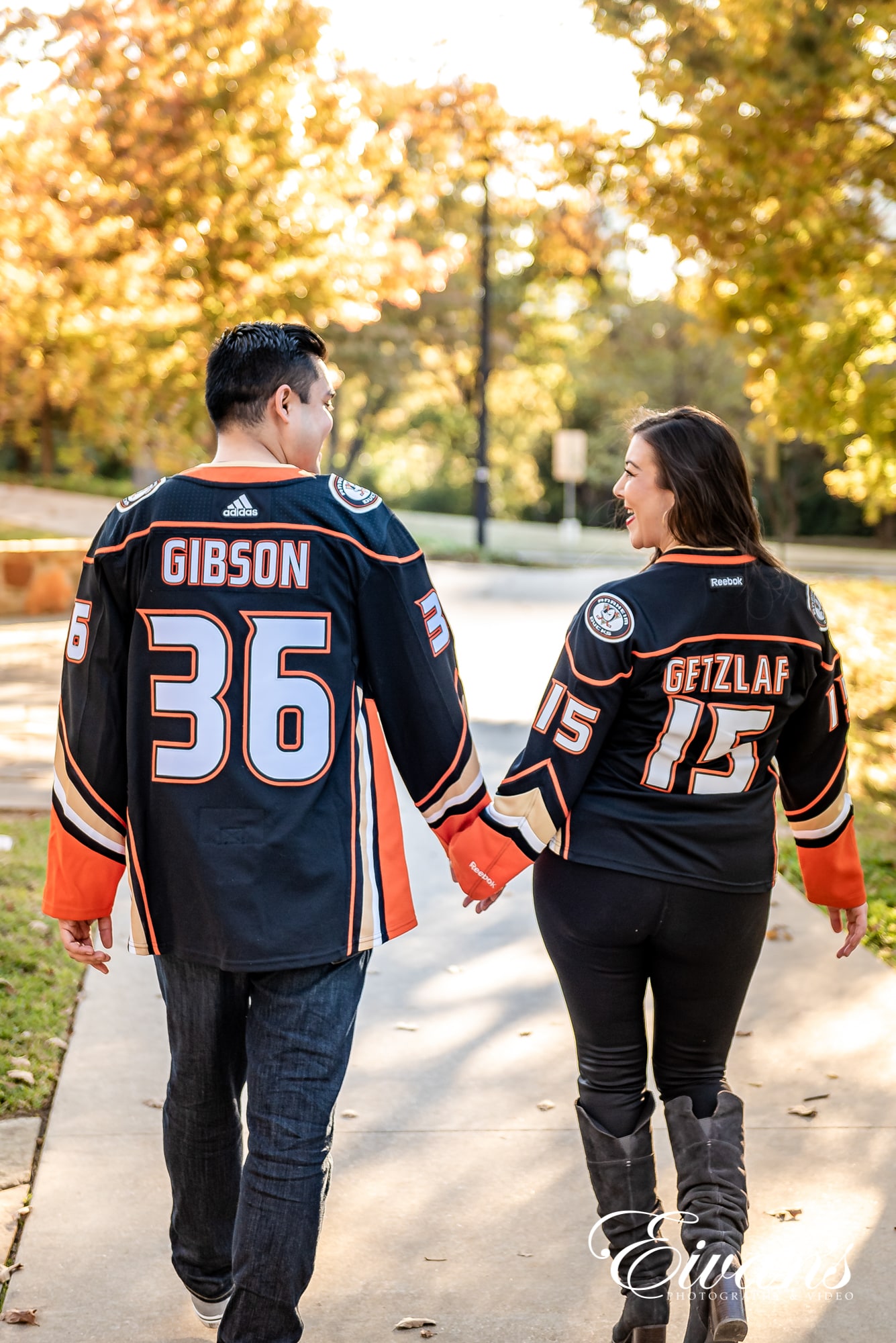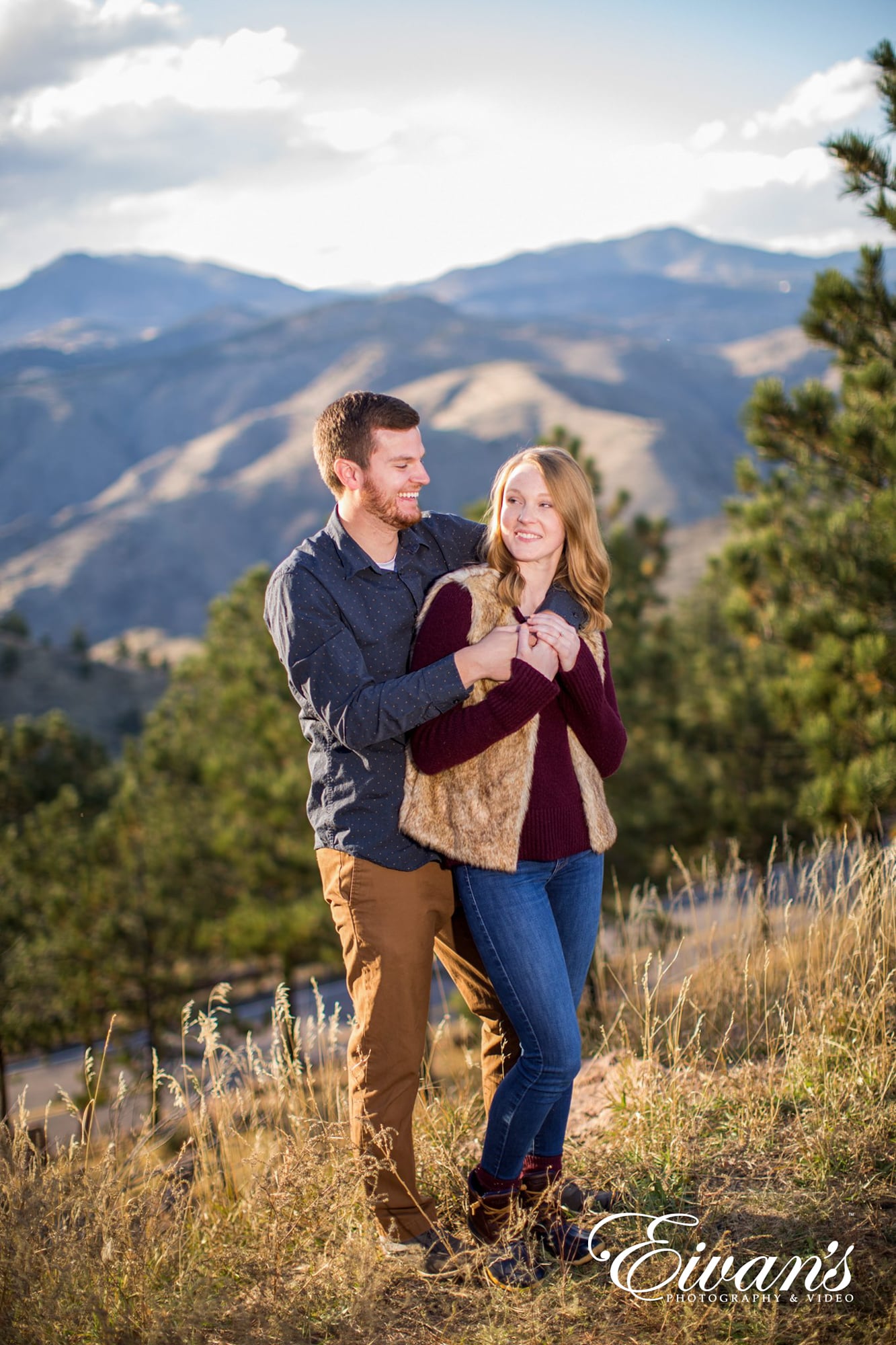 Consider the Setting
Whether you live in the heart of a city or in the countryside, there are certainly tons of amazing locations ideal for engagement photoshoots. Before dressing up for the event, make sure you know where you are shooting.
If you want your engagement photos to capture the whimsical and rustic look of a barn wedding venue or you're posing in a field for a rural feel, you might want to skip the formal dresses and heels. Think of the locations you have chosen and make sure your outfits complement your outdoor engagement photo ideas.
Complement the Season
Flowy dresses with thin fabrics would not work for a winter photoshoot, and suit and cowl neck scarves are certainly not ideal for a summer engagement photography session either. You will, otherwise, look uncomfortable, which could be captured in the photos. Therefore, you always have to think about the season you are in to make sure that the look is not only in tune with the location but also the season.
Bundle up for fall and winter and wear some cute winter accessories. It also makes sense to be visually outfitted for winter if you are shooting in the snow while trying to bring out the summertime vibe with vibrant and complementary colors for engagement photos.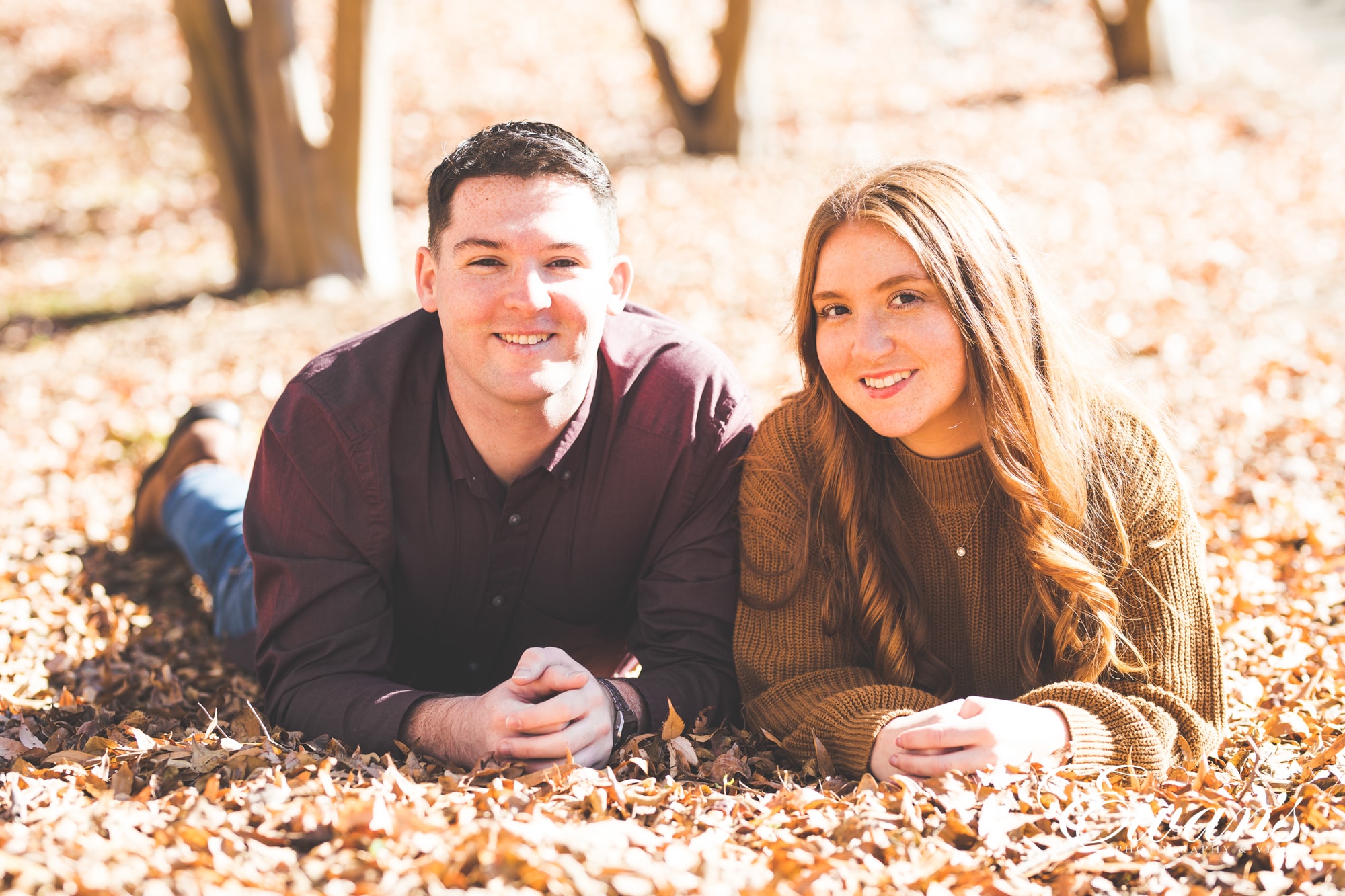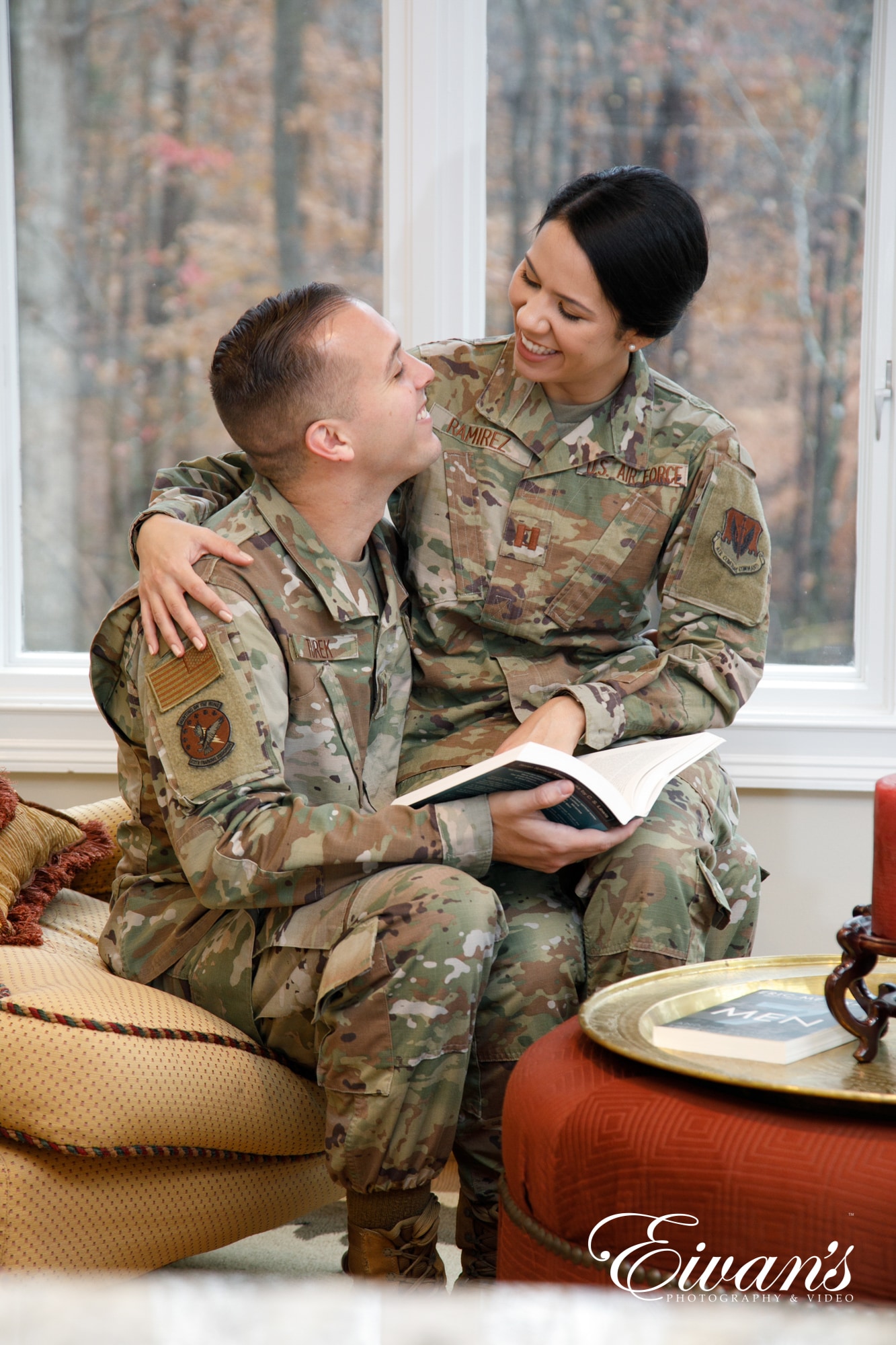 Match Your Personality
You want to document one of the most exciting and life-changing events of your life through professional photos you and your future spouse can look back on. You will, one day, come across these photos and see how in love you both looked. When that happens, you would also see, through those images, the kind of individuals you were.
So, it is really important to wear something that will make you feel like yourself, whether it means wearing sports attire, jeans and t-shirt, or a swimsuit. The most important thing is that you allow those photos to become an authentic reflection of you and your love for each other by choosing an overall style that represents your relationship.
Utilize Accessories
A simple yet suitable accessory can go a very long way and make any outfit look creative and stylish look for your engagement photography session. However, no matter how large or small, your accessories can make or break your overall outfit.
You certainly don't want to add a tie, wear a hat, or put that floral headpiece just because you can. You have to throw in the right sprinkle of color or a piece of ornament to reflect your unique style and accentuate your personality. If unsure, don't worry because your photographer and glam team can give you some advice. Just have fun and be creative with some accessories to show your personality in those images.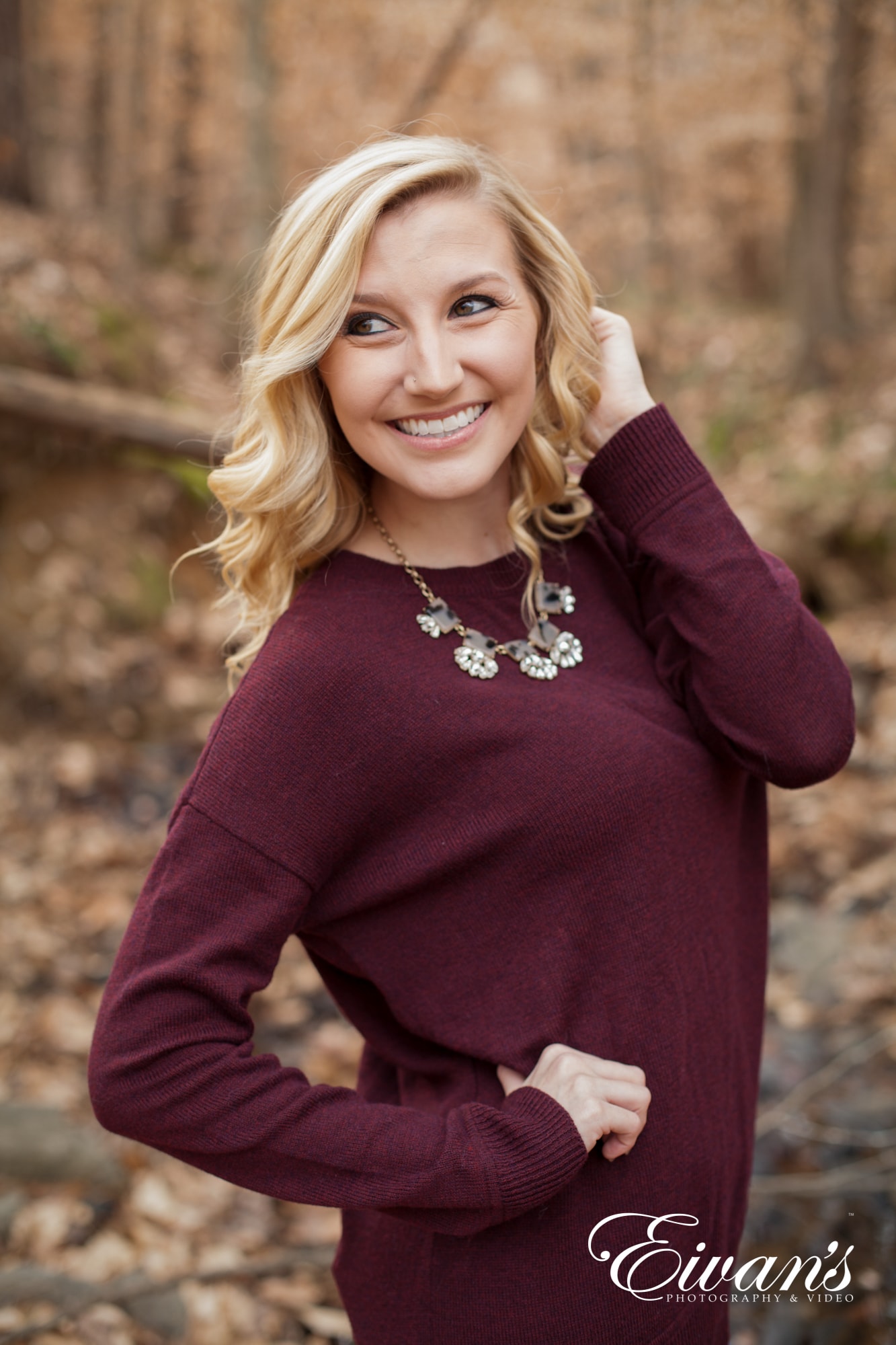 Common Outfit Mistakes
Hopefully, the list we made above will guide you in your search for what to wear for engagement photos outdoors. There are, of course, some things that you should also be aware of, such as common mistakes when choosing an engagement outfit.
Avoid spending too much on engagement photo outfits
For some couples, their engagement photography session is the first part of the whole wedding preparation process. It's no secret that planning for a wedding requires not only a lot of effort but can also be expensive. Therefore, spending too much money on your outfit for engagement photos is sometimes not practical.
Naturally, you want to look and feel good, but this does not mean splurging on costly clothing. Whether you are going for vintage, glamour, beachy, or eclectic, there is a variety of cheap options to choose from. You can always play around with your wardrobe and show some creativity.
Try not to wear too many patterns or to overdo them
There is nothing wrong with wearing patterns but the crazy prints and too much logos could ruin your engagement photos. Instead of highlighting those moments in the pictures, they can be distracting and attention-seeking. If possible, keep these eye-catchers to a minimum so as to keep the focus on yourselves.
Don't choose style over comfort
We, indeed, mentioned the importance of choosing the best style suitable for you and your fiancé. However, you should never jeopardize comfort for the sake of looking stylish in photos. Sure, you might find the nicest outfit, but if you are constantly worried about your underwear showing, or cannot even move in it, it is definitely not worth the wear.
Plus, you don't want to look at your engagement photos in the future and remember how horrible your experience was. At the end of the day, the most important thing is that both of you feel comfortable and happy about your outfits.
Never expect perfection
Just as the saying goes "too much expectation leads to disappointment". Expecting perfection will just bring you nothing but despair and disappointment. Of course, it pays more to plan but regardless of the effort and amount of preparation you put into it, in the end, you have to accept that nothing is perfect.
This goes the same with choosing what to wear for engagement photos outdoors. There are certain things you cannot control, so don't let a wardrobe malfunction or a missing belt spoil your special day. Instead, allow yourself to be spontaneous and enjoy the process.
It is also very important to trust and communicate with your team and your partner. Although you do not have full control over everything during the photography session, your team will definitely ensure that you have a memorable experience and get excellent results.
Always have in mind that regardless of your choice of clothing or outfits, the unique bond and love that you have for one another should be the focus of your engagement photography sessions. For this reason, wear comfortable clothing that will allow you to move around, be yourself, and exude confidence. As you do this, along with this guide, you will have a greater chance of knowing what to wear for engagement photos outdoors.