5 Wedding Cake Trends in 2020 We'd Love to See
By Eivan's Photo & Video Editors
Are you looking for wedding cakes to delight and impress? Then we're here to talk to you about this year's cakes with an amazing wow factor.
Wedding cakes reflect (literally) the taste and (not-so-literally) the feeling that you want your friends and family to share during your wedding. If you still haven't picked your wedding cake yet, then why not choose one from these 5 wedding cake trends in 2020?
Quick Tips When Choosing a Wedding Cake
Planning a wedding is often tedious and stressful. However, some parts of it are still quite fun. For instance, choosing wedding cakes. Looking for the perfect wedding cake means you don't have to watch your diet and just enjoy tasting delicious treats. After all, this is your special day.
An attractive cake also means excellent pictures, which we are sure you want on your wedding day. On that note, we are here to help you with a few tips so that you can find the perfect cake for your very special wedding event.
Pick the right bakery. Make sure that you will be working with a staff who listens to your questions and requests. One of the worst things to experience on your wedding day is realizing that your cake is not what you expected.
Choose a style. Talk with your partner and look for inspirations online, in wedding magazines, or with your bakery. The sooner you decide what style you want, the better things will work out.
Do a cake tasting and find your ideal flavor. Talk with your bakery about a wedding cake that is both great in looks and taste. Although having the best looking cake is what every bride wants, it would still be nice if you enjoy eating the cake.
Find the right display. Several options are available for this, so look around to choose the display that will match your wedding theme. If you want a good set of cake photos, then you want it to match its surroundings.
Select the ideal time to bring out the cake. This moment of your wedding is important because you want to make sure that you get lots of great pictures of the wedding cake.
Wedding alternatives. If you want everyone to get a taste, but cakes won't cut it, then there are other fitting desserts that you can pick instead, such as finger bits. These alternatives will also allow your guests to enjoy your wedding desserts with you.
What We Love Seeing in 2020
Now that you have an idea about how to choose the cake for your wedding, we'll now talk about one vital aspect – the latest wedding cake trends. When it comes to wedding cake styles, the go-to is the plain and traditional white cake.
But for modern couples, that might look a little too boring. Good thing there are so many types of wedding cake styles that you can choose from and with each one unique and special.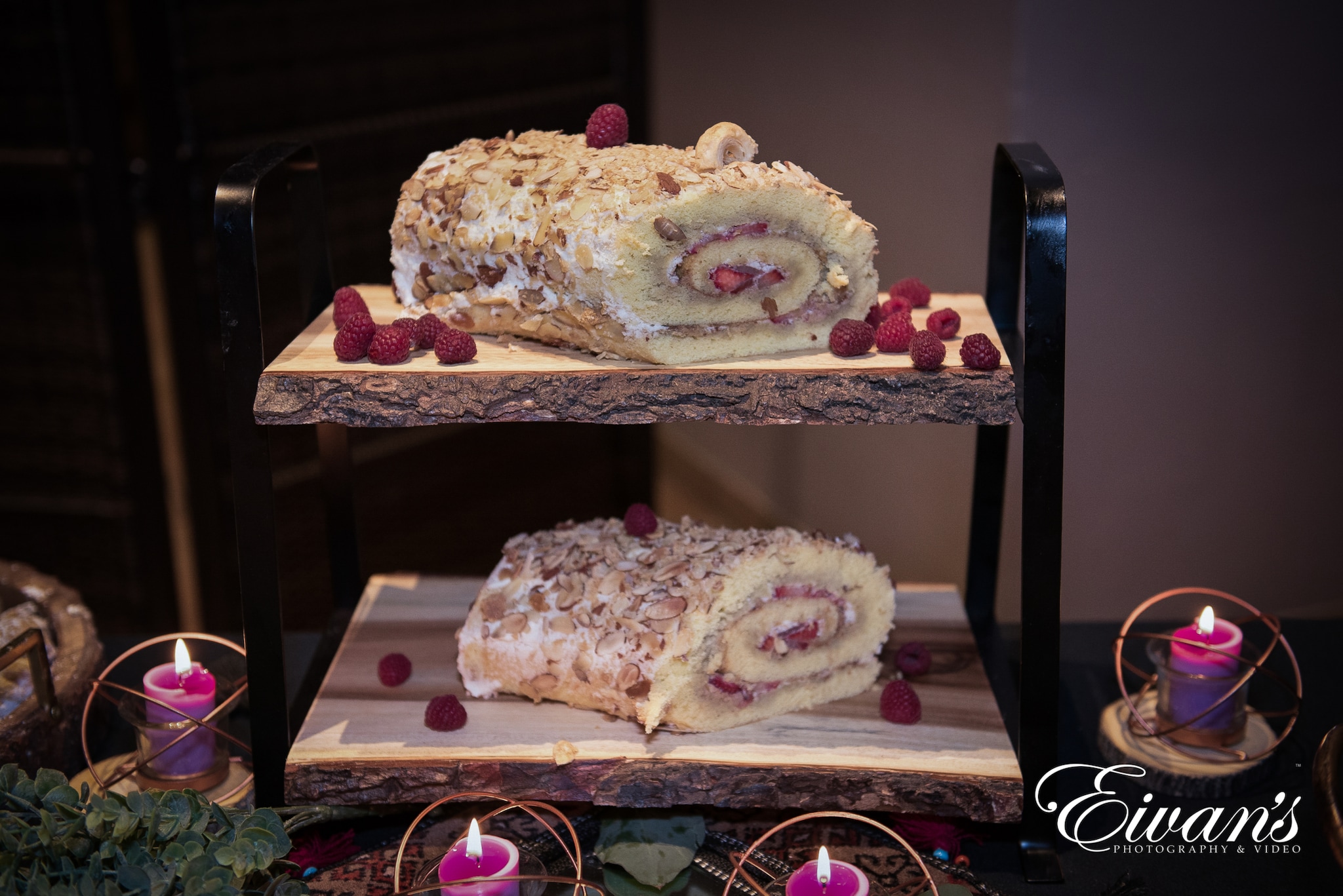 Ever seen a split wedding cake? It's exactly as its name suggests, a cake cut in half. At first, it may not sound like a great idea, but it is actually quite popular. Half-and-half wedding cakes are now one of the trendiest styles of cakes for weddings in 2020, perfect for couples who don't want to go with the usual traditional cake.
What makes split wedding cakes popular is the novelty and the fact that you can style it in a wide range of designs. You can have half-and-half cakes looking quirky and fun or have them fashioned intricately and elegantly depending on your wedding theme. Although this may be a challenge to make, it would still be worth the effort to find a baker skilled enough to create it.
If a split wedding cake is what you want for your wedding, you get to showcase two sides in one. It's perfect for couples who can't decide on one design or want to express each other's different personalities. One half can be the bride's and the other half the grooms.
Deckle Edges Wedding Cake
Textured wedding cakes are the trend today. One example is the deckle edges cakes, which are cakes that are a little bit rough around the edges. The result? You get a wedding cake that's unquestionably sweet, not only to the taste but to the eyes as well. If you see its design, you will be easily convinced to choose this style.
Cakes with deckle edges look ruffled around the cake. Some of them even give the illusion of looking like flower petals. This makes it a truly wonderful choice for a wedding, especially if it's a classic or romantic themed one. It is the perfect alternative to the plain, white cake that can seem too boring for some couples.
With a name that comes from stationery itself, it's no wonder deckle edge cakes look amazing. It has a vintage look borrowed from the raw edges that are often seen on wedding invitation cards. Besides having deckle edges, you can go all out with multiple layers or you can choose a more simplistic style depending on your preference.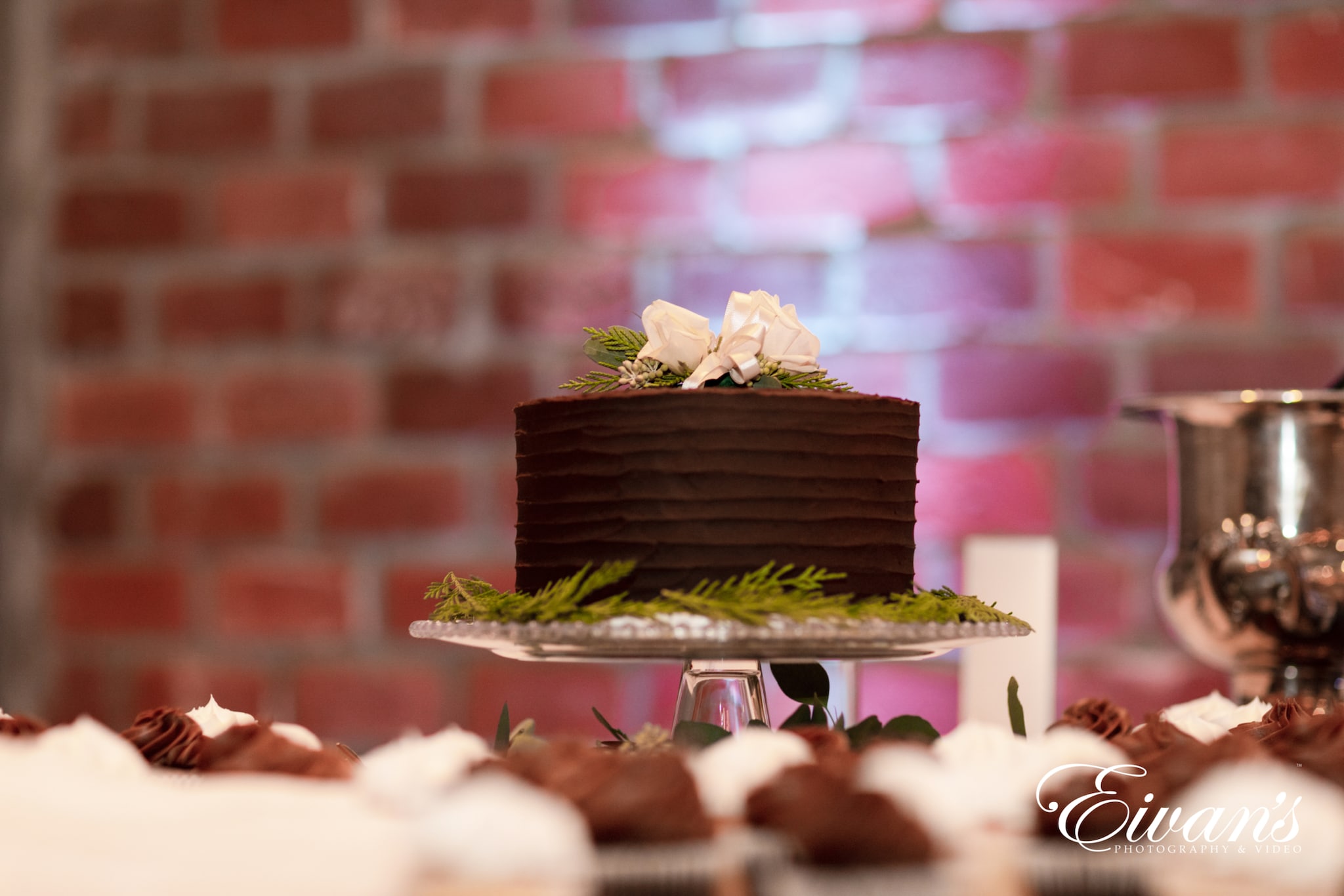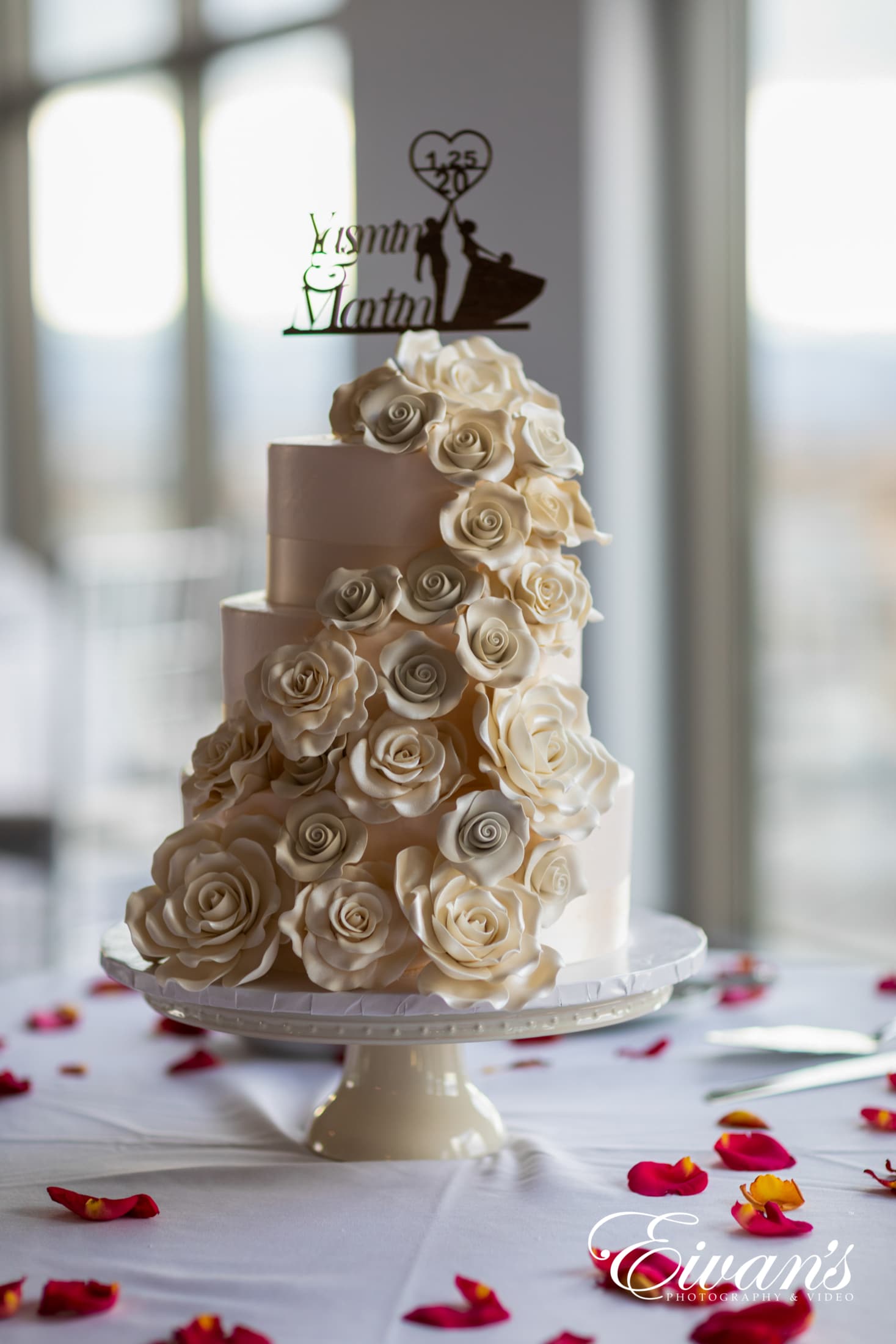 Edible Flower Wedding Cake
One trend we love to see this 2020 is the edible flower wedding cake. Floral cakes are on track this year, which comes with a wide array of options. It means that you have plenty of accent options to make the best wedding cake. You can have fresh greenery, cascading flowers, floral toppers, and botanical elements.
This idea, however, is not entirely a new trend because the idea of using edible flowers on desserts have been around since the Victorian era. Around that time, people use fresh blooms to garnish not only their desserts but even other meals. Some of the most common edible flowers used are violets, carnations, marigolds, and some roses.
As a bonus, this wedding cake trend is highly sustainable. After all, you can simply chuck the flowers in the trash after you cut the cake since they're organic. This makes edible flowers great accents to cakes. If you choose to use them as decoration, a good tip is to use individual petals instead of the whole flower so that your guests won't be put off.
Hand-Painted Wedding Cake
Who said you can't paint your wedding cake? Or at least have someone paint it for you? Hand-painted or watercolor wedding cakes offer the best way you can personalize the dessert for your wedding. You can have anything on your cake, whether it's pretty flowers, calligraphy, or graphics.
You can have your cake painted in pastel colors or darker, bolder ones, which is what we might see more this year. Other popular designs on watercolor wedding cakes include wildlife and art, perfect for couples into them. With hand-painted wedding cakes, you can definitely have a dessert that reflects who you are as a couple.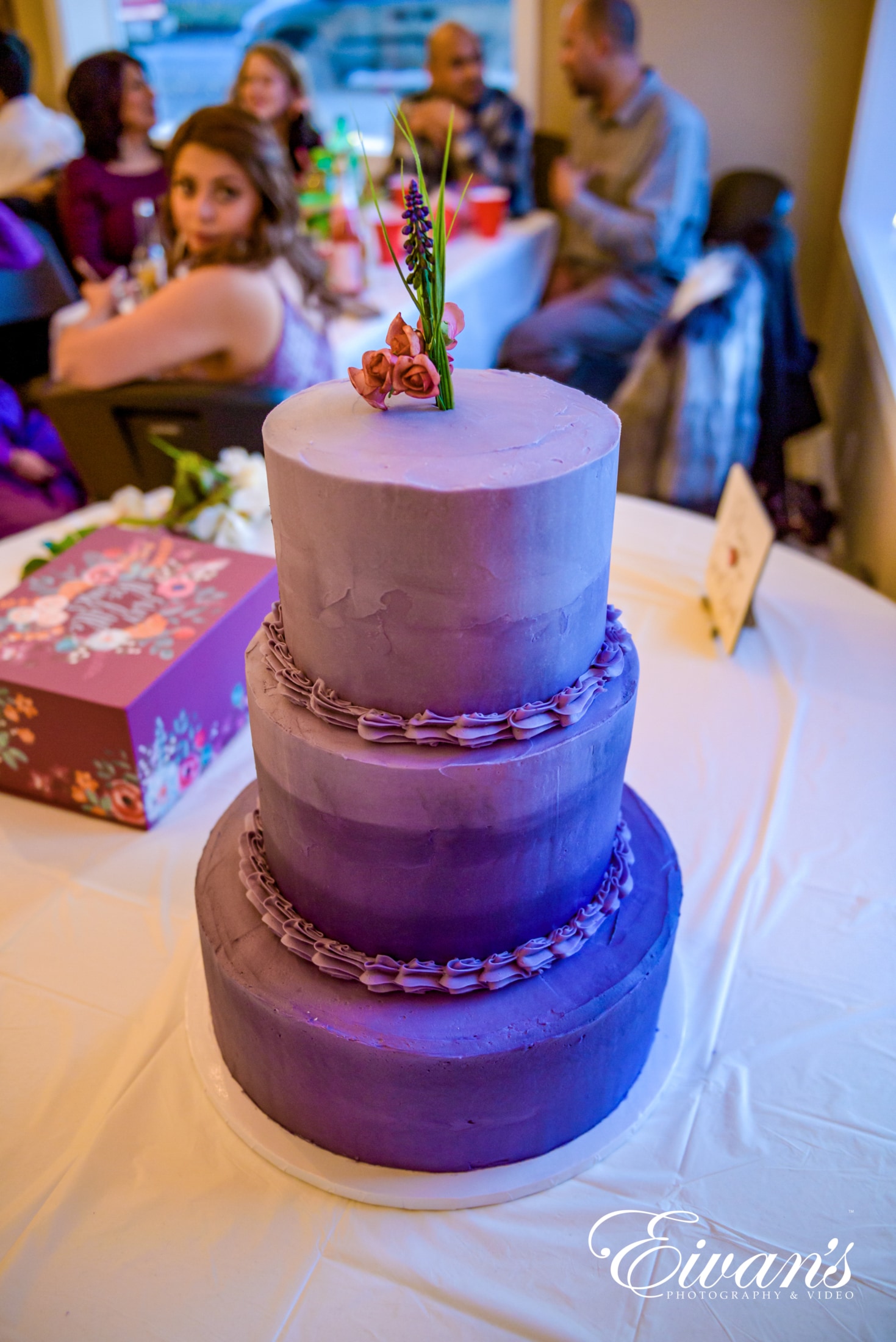 If you are short on ideas about what kind of hand-painted wedding cake to get, here are some ideas popular lately:
Something blue – Have a wedding cake painted with your favorite shade of blue. Plus, you can top it off with little flecks of gold sprinkled on the borders or the sides.
Cake quotes – Everybody loves inspirational quotes, so pick the best quote that reflects the kind of love or marriage you want to have to put on your cake.
Rainbow – Painting your cake in the colors of the rainbow is one of the best ways to bring it to life. This is especially popular with same-sex engaged couples.
Beautiful birds – The simplicity of the details of birds painted on your cake might be ordinary, but it will always look brilliant on any dessert. And, the intricate details will also wow your guests.
Fancy florals – What couple or guest doesn't like flowers? Flowers are always the best if you want this celebration to look romantic and classic.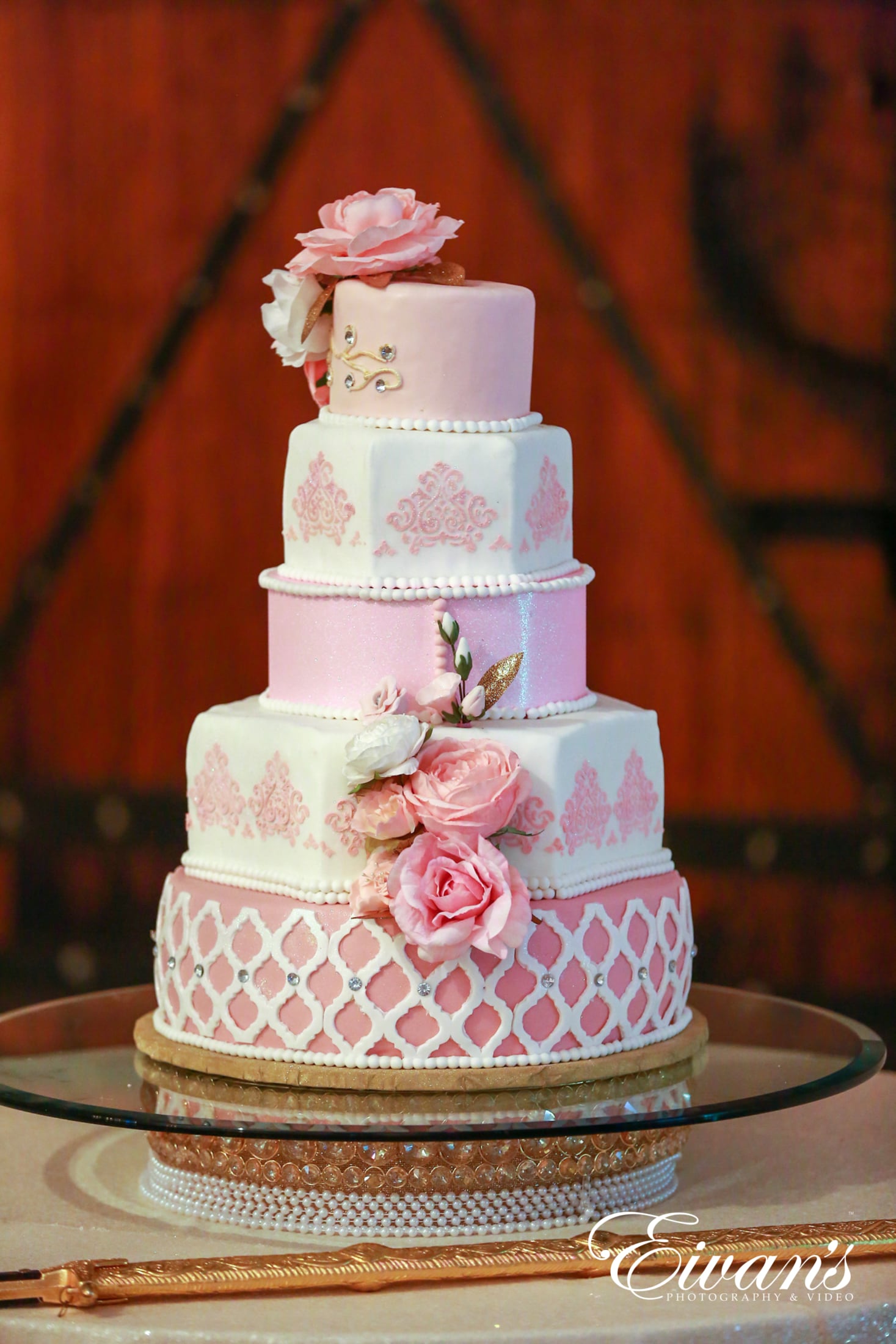 Geometric Design Wedding Cake
If soft-looking wedding cake trends aren't your type, how about edgy ones? When we say edgy, we mean literal ones as geometric design wedding cakes look like. This 2020, we see that this style of cake experiences rising popularity. Not only on ordinary occasions but even at wedding events too.
For couples who want a wedding cake that's different from the usual, this style is highly recommended. Couples find that the perfect detailing of geometric wedding cakes, plus its precise lines, is quite striking. This kind of unique cake will certainly give your wedding a whole different vibe.
Geometric design wedding cakes showcase the pattern in many forms. It can be on the icing, the accents, or the actual body. In many cases, geometric designs can be seen in the details. Besides the shape, your cake can have brighter colors, greenery, blooms, and other toppers that make it bolder. This can make the perfect statement on your special day.
At the end of the day, the wedding is all about you. Therefore, you want everything to represent that. Every décor, every style, all of this should be chosen based on your love for each other.
As you consider these 5 wedding cake trends we love to see in 2020, you will only be choosing a cake that will be meaningful to you.