With the rings exchanged and the cake cut, it's time for the finale for the newlyweds to close a chapter in their lives and start a new one – the wedding send-off.
Wedding days are said to be one of the most memorable events that a person can have in their lives. From enjoying the company of your loved ones to the start of a new life together as a couple, your big day should be perfect. However, when the first dance has been done and the night ends, you simply have to end the day on a proper wedding exit. After all, who wouldn't want to leave the single life for good without going out with a bang?
There are countless possibilities to match the energy of the start of the wedding reception to the moment you leave the wedding venue. From classic and tear-jerking hugs and well wishes to creative ideas of smoke bombs, dried flowers, and sparklers, here are some of the best wedding send-off ideas for your grand exit.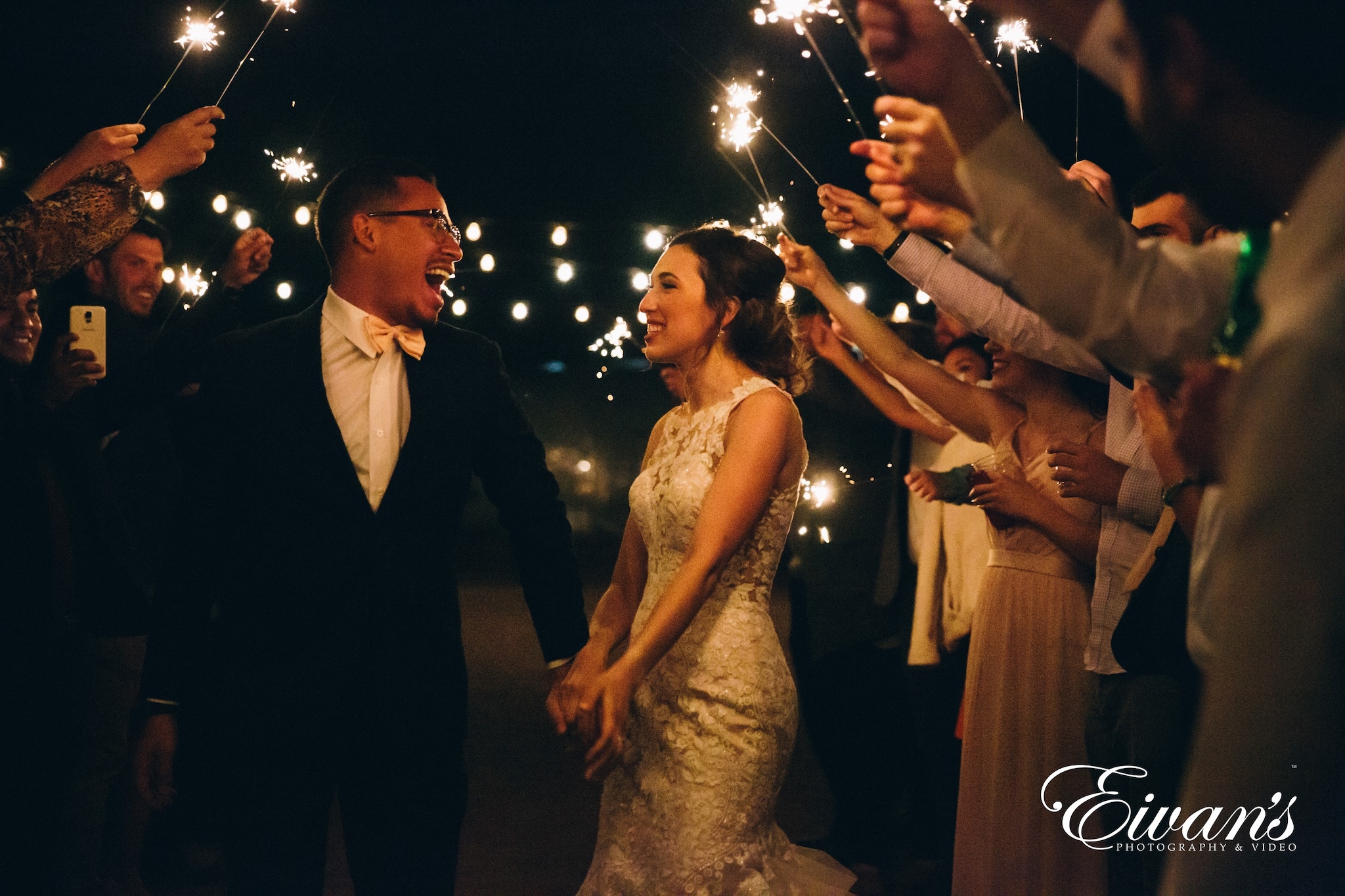 Ending the Night with a Bang
From being unforgettable to magical, these are a few words that should best describe your wedding day. Everything from the moment those wedding bells chime to the much-awaited wedding party should be nothing but perfect. Of course, in order to succeed in creating your very own unique wedding, your wedding guests should remember how you lit up the night sky with your creative wedding send-off.
Lighting up the night sky
From the moment you were born, you've probably been amazed at how amazing a dance of lights can be under the night sky. Now, if you're looking for a send-off worth remembering, lining up your guests with sparklers at hand will surely bring the end of the night to a proper close. Your wedding planner can even match the sparklers' colors to match the color palette or color scheme you want your wedding in. As you walk down the aisle being sent-off by your loved ones, you will remember a distinct feeling of warmth and light – remembering a perfect night.
Moreover, if you're truly looking for the best wedding exit idea on your wedding date, then decorate the night sky with your very own sky lanterns. This perfect send-off is best if you're planning on having an outdoor wedding since you will see the pitch-black and clear sky light-up on your special day. The graceful ascent of the sky lanterns offers you and your guest a fairytale-like and warm start to a new chapter in your new life. This creative wedding send-off will guarantee to put your guests to tears and your child-like heart at ease.
Ending the gathering with a party
If you're the type to live life like it's one big party, then consider ending one of the biggest party of your life with something fun. Like any grand event, popping up the confetti is one sure way to signify a huge success. Now, for your wedding send-off, imagine walking down the aisle one last time being greeted with well-wishes and a burst of celebrations and confetti pops. As the confetti sprinkles the air with vibrant colors, the atmosphere simply picks up again even though the event is at its end. As the saying goes, it's not a party until confetti starts to rain down.
Sticking with the party theme, stroll down memory lane to your party days with these throwback ideas – glow sticks. With arching colors of neon blue, green, red, and yellow, your night won't end dull and boring with these vibrant glow sticks. Paired with the laughter and joy from your guests, try to keep your happiness contained as you walk through the creative tunnel of lights formed by these show stoppers.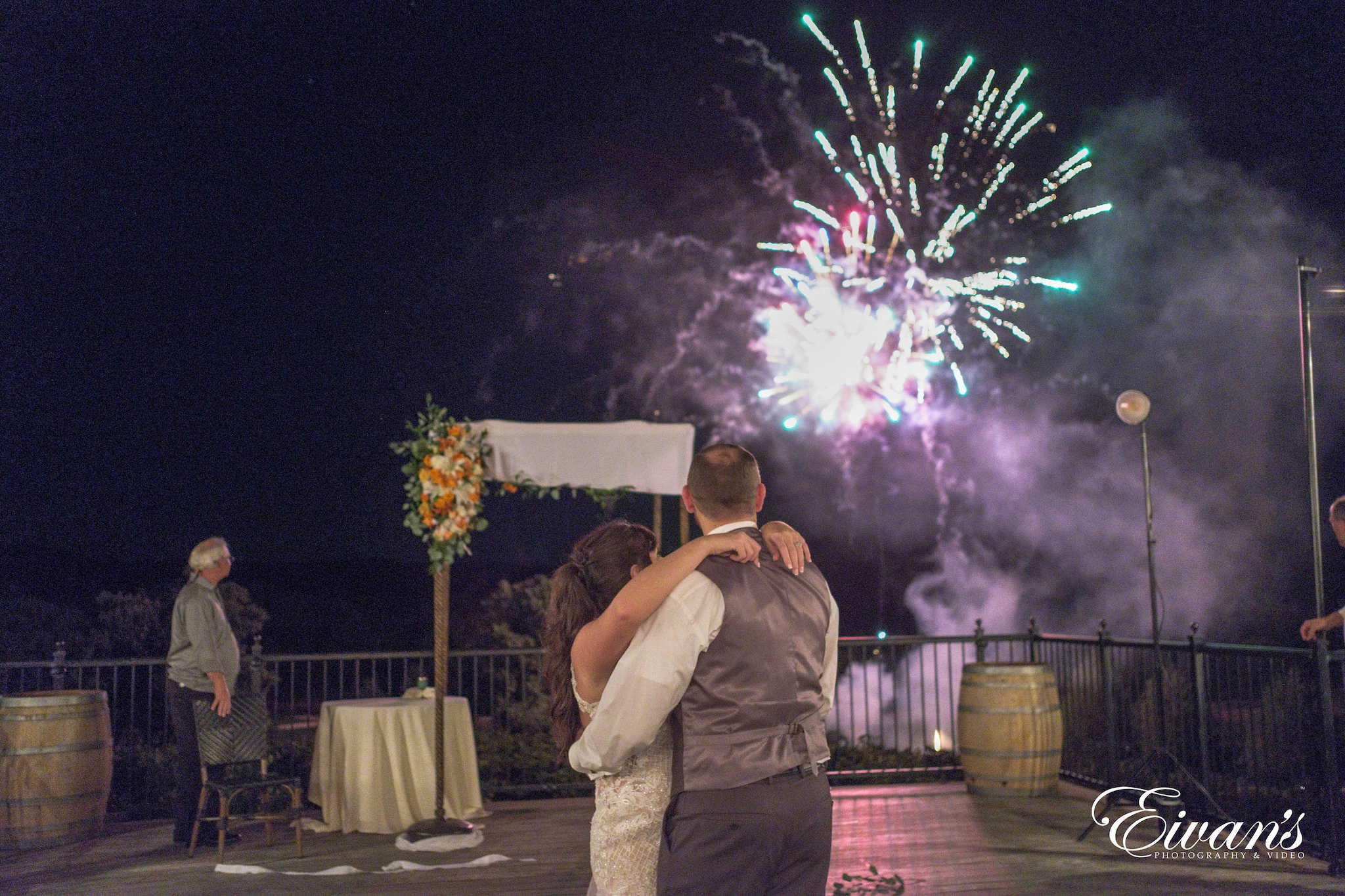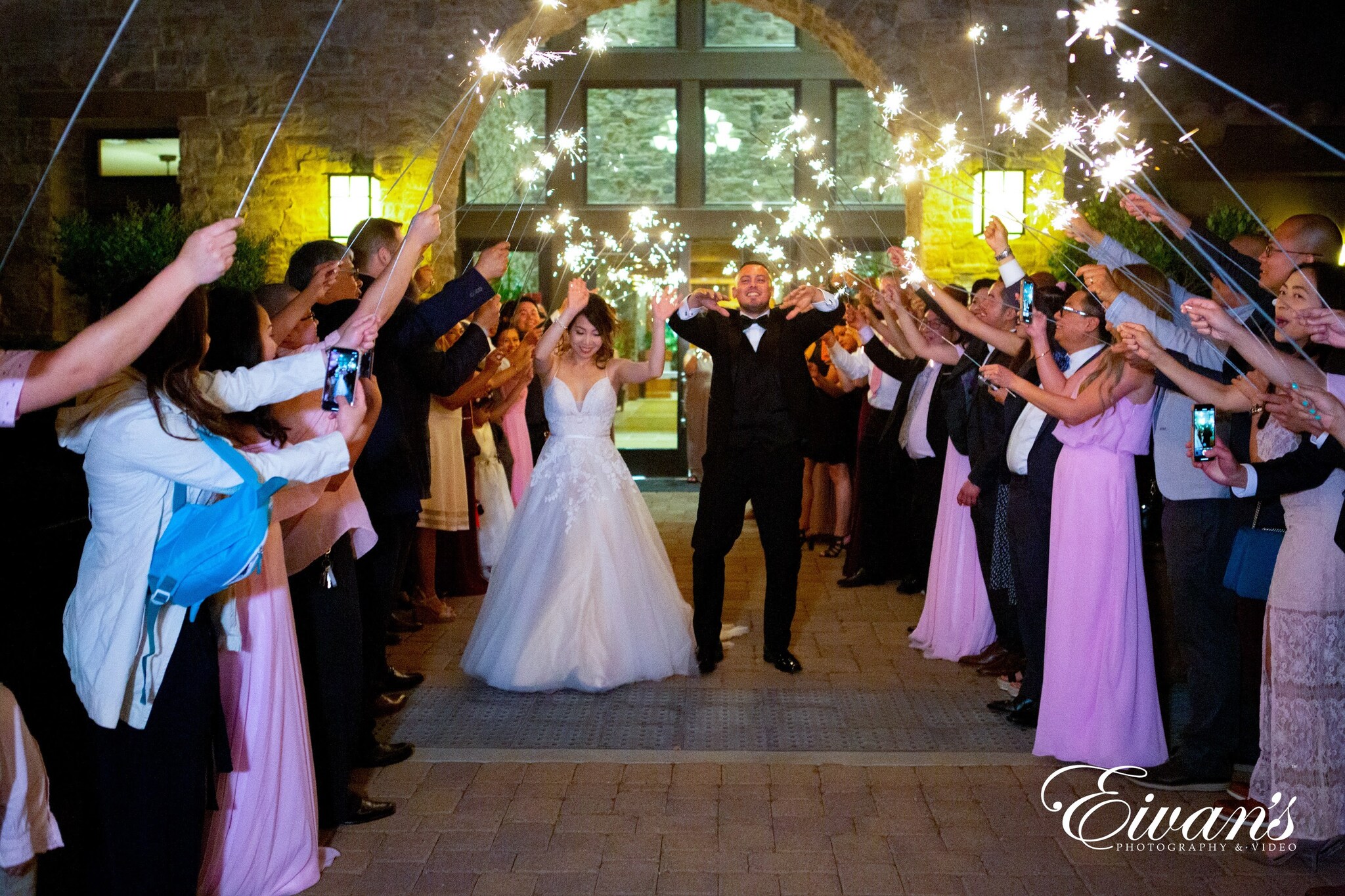 Sweet and Peaceful Exits
Wedding send-offs don't usually have to be bright or loud all the time. The beauty of these creative wedding send-off ideas is that you can customize them to match your personality as well. If you fancy a more calm and classic type of send-off for your getaway, then these ideas are a must for your perfect dream wedding.
Bed of roses and butterflies
A wedding send-off like this would put Cinderella to shame with how beautiful and enchanting this exit would be. As you walk through the aisle surrounded by the smiles of your friends and families, you are greeted with a magical shower of rose petals. Paired with the aesthetic of walking over beautifully arranged flower petals on the ground, you will have the perfect fairytale ending to close one chapter in your life.
If you think that's not enough to suit your liking, then you can opt to add more flare to your own fairytale story with the use of a butterfly release. Replacing the traditional dove release, the sight of seeing numerous butterflies dancing all over your wedding send-off truly is an event worth remembering. Pair this up with the rose petal rain and the flower petal aesthetic, you'll be the envy of every known fairytale characters.
Seasonally themed weddings
If you are lucky enough to be wedding planning on specific seasons of the year, then consider yourself lucky since nature is on your side. Numerous seasonal-based ideas can be creatively manipulated to make your wedding send-off naturally amazing. For example, a winter wedding send-off with snow decorating your aisle as white paper airplanes complement the white theme. The perfect blend of two pure white decors can set the calm and peaceful atmosphere of the end of an amazing event. Not only will your send-off feel more natural, but it'll make for one picture-perfect wedding photo too. Of course, if summer is your thing, then beach balls would be a great addition to a season-themed wedding.
But if you're looking to get married in the fall season, then consider the theme of a fall wedding as mother nature's wedding favors for you. The natural color of orange and maroon red is one of many benefits a fall-themed wedding has in store for couples. Paired with DIY orange and red streamers and ribbon wands, the natural dance of colors perfectly captures the beauty of autumn. Moreover, if you're looking for a themed alternative for loud confetti during a fall wedding, then the use of bird seeds and cowbells will guarantee an eco-friendly wedding send-off too.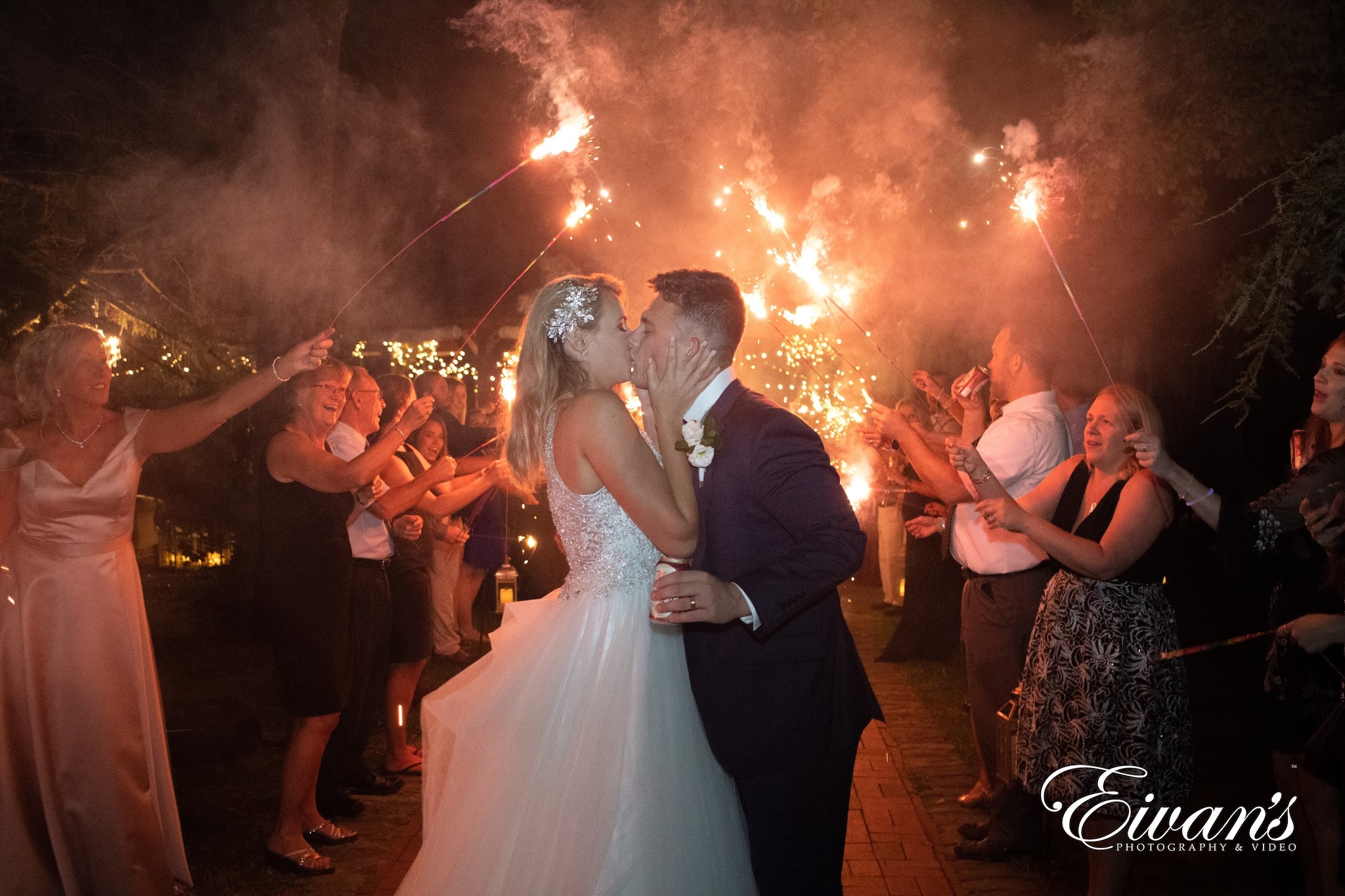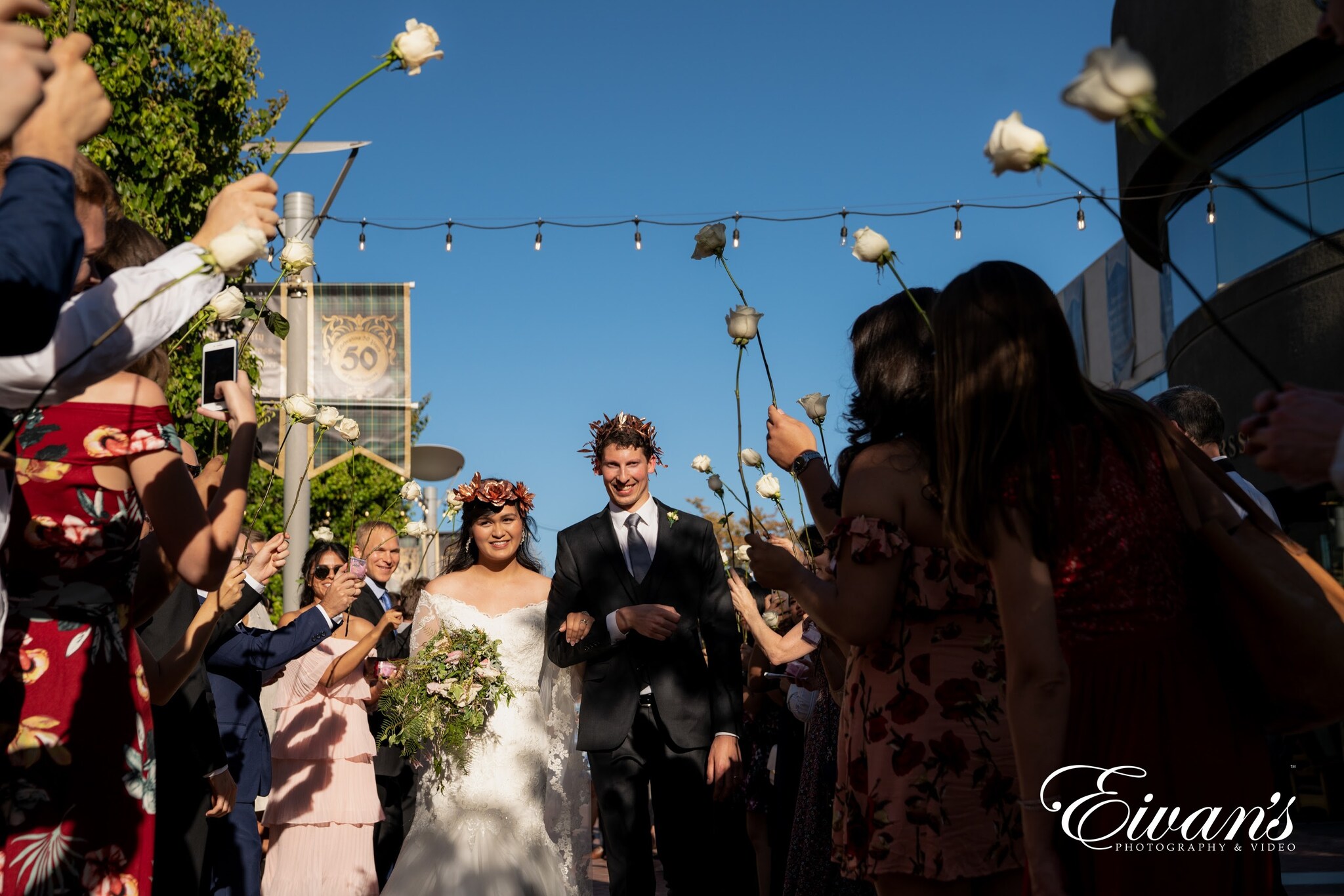 Unique Unforgettable Send-Offs
If you're still finding the best send-off that can match your personality, don't worry since there are more unique takes on a wedding exit. Moving on with more special and unique sendoffs, if you're looking to separate your own wedding from the other ones, then these ideas are for you.
Personal cheer squad aisle
Out of all the ideas on wedding send-offs, this is arguably the most vibrant and creative one yet. Picture walking down the aisle covered with bursts of colored smoke outlining your path and your guests waving color-themed pom-poms over your heads. With the perfect and harmonious blend of different wedding colors, this send-off will put the dance floor to shame with how lively and creative it can look.
In addition to your already stunning send-off, turn on the LED balloons across the aisle and you'll have the most colorful send-off in the world. With the neon lights mixing with the colored smoke and the rustling sparkly pom-poms, it's as if you have your personal cheer squad. With the combination of these colorful and creative decors, think of it as your friends cheering you on officially leaving the single world.
Ending it on the right note
When people think of creativity, often music comes to mind. That is why this send-off is more musically inclined than the others. If you're a couple who loves music as much as you love each other, then an ensemble of tambourines, maracas, and guitars serenading your final walk on your big day might do the trick.
Furthermore, imagine walking down the aisle as your friends and families smile on your milestone as your favorite song comes tuning in as you walk. Additional benefits of making your walk more flashy can be taken into consideration too since you can march to the beat rather than simply walking. Also, out of the other ideas, this one is the easiest when it comes to the clean-up duties. With the peaceful atmosphere of your wedding, a calm serenade of music will end the big day on the right note.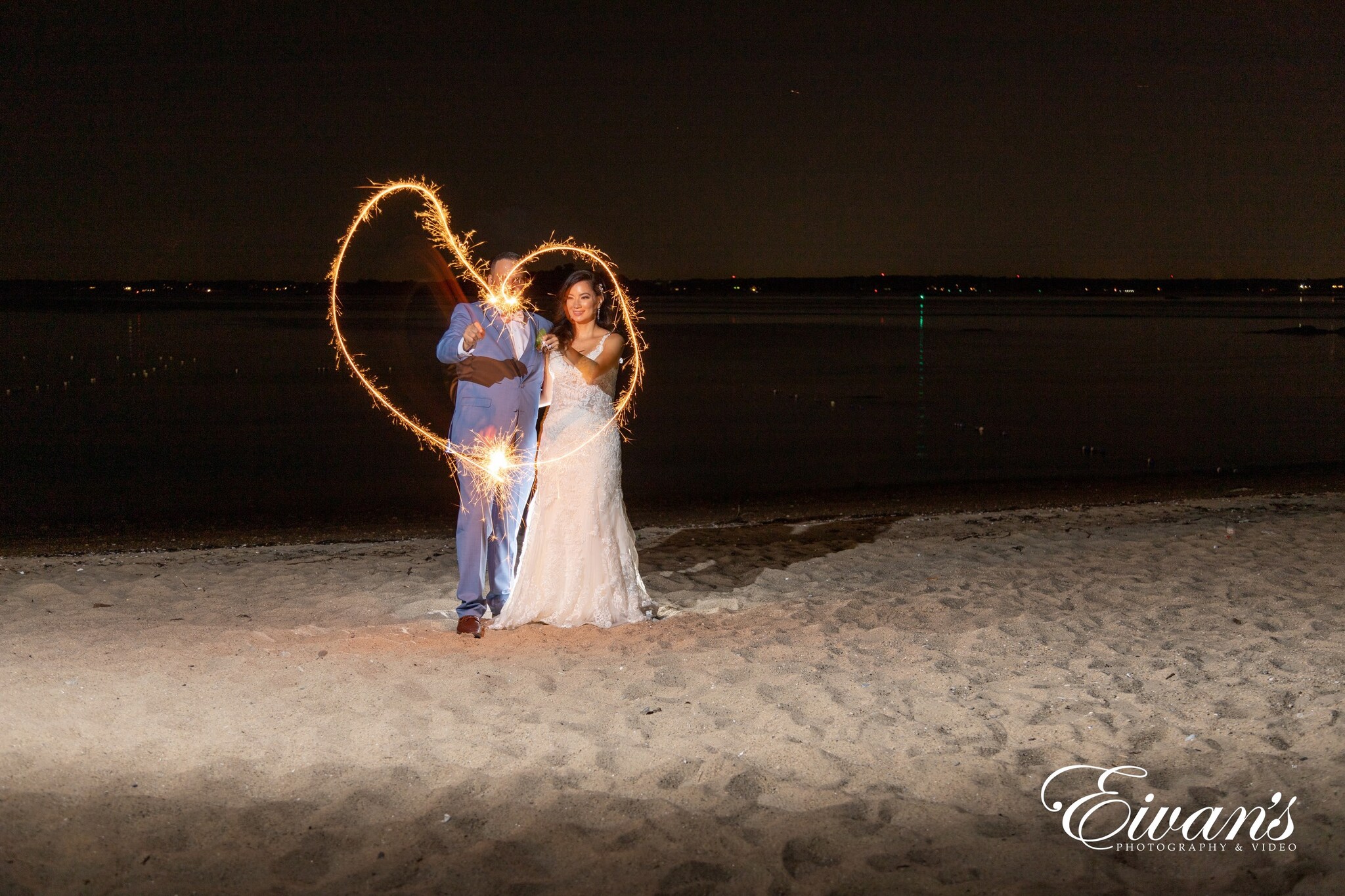 Conclusion
The wedding send-off is one of the most symbolic parts of the wedding and it should be simply perfect. Breaking free from the simple and traditional toss ideas such as an exit toss, the other creative ideas of a send-off highlight beauty and creativity. From classic and graceful walks to vibrant and lively steps toward a new life, there is a creative wedding send-off idea for every personality. On your big day, it's a nice feeling to go to bed with your partner knowing that you've successfully started on a new journey together.