Cool Wedding Dates in 2021
By Eivan's Photo & Video Editors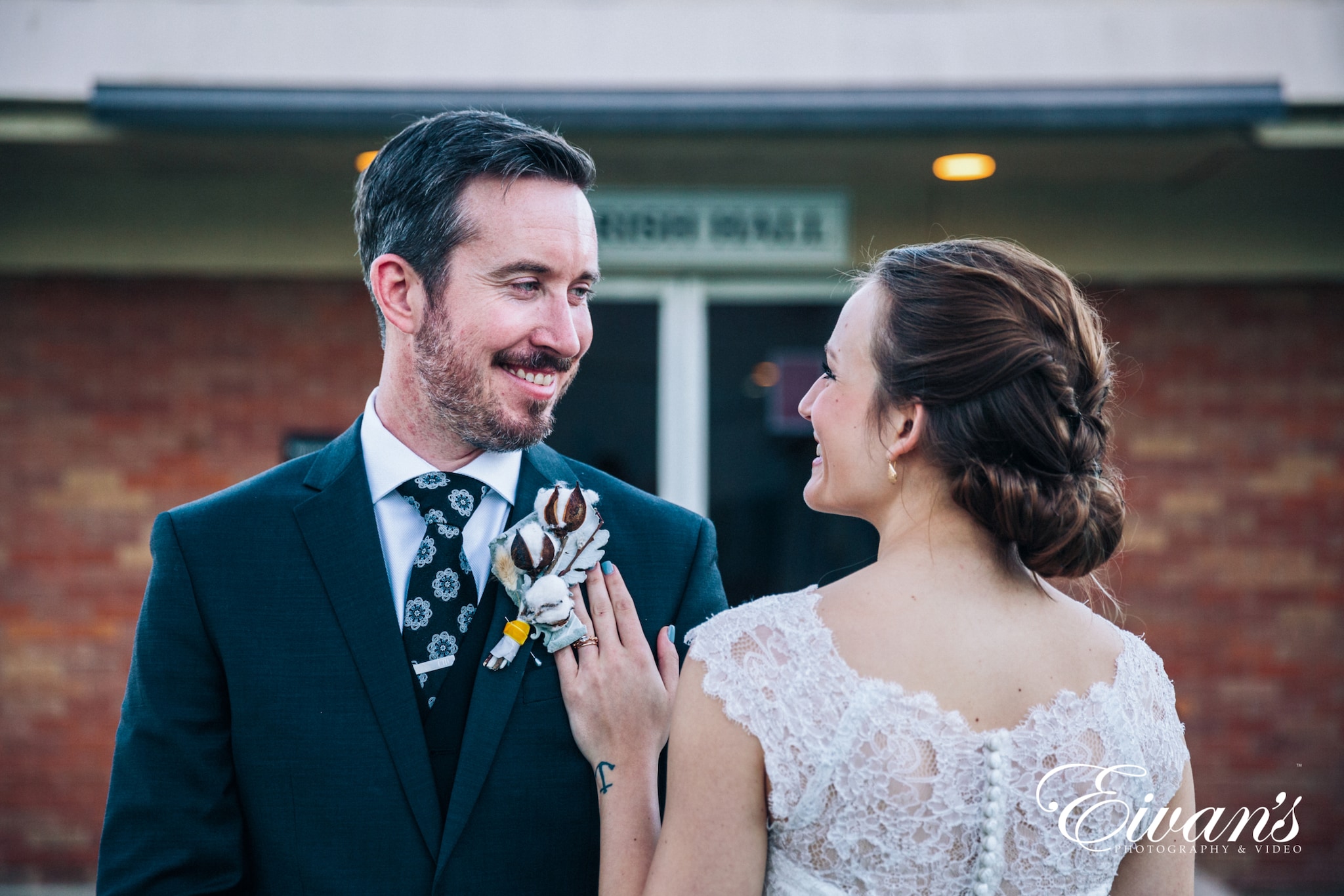 There are many things that can make a wedding an amazing event. Every bride wants this once-in-a-lifetime ceremony to be perfect and enjoyed by everyone.
One thing that can create the perfect wedding moment is choosing the best time to have the ceremony. To help you narrow your many choices of dates, we've put together this list of cool wedding dates in 2020.
There are many things that can make a wedding an amazing event. Every bride wants this once-in-a-lifetime ceremony to be perfect and enjoyed by everyone.
One thing that can create the perfect wedding moment is choosing the perfect date to have the ceremony. To help you narrow your many choices of dates, we've put together this list of cool wedding dates in 2021.
Wedding Dates You Should Know in 2021
Weddings alone are already exciting events. It is not only exciting to the couple getting married but also to their guests, such as their family, relatives, and friends. So, if you decide to have your wedding on a meaningful time of year, then it will only add to the excitement.
Unfortunately, however, what comes with the excitement is also stress. There are so many things to think about besides the date, especially due to the circumstances with COVID-19. The pandemic hasn't made the situation on any couple. This is precisely what we're here to help with through this article on listing for you certain unique and significant dates in the year 2021. That way, you won't have to do a lot of research and instead pick which of these cool wedding dates in 2021 will suit your wedding and stay within the wedding budget.
The Lucky Number
If you find yourself to be all about numbers or you're marrying someone that loves numbers, then 2021 is absolutely your year to get married in. Like every year, you can choose a date with double and repeating numbers. So, you can make this year your lucky wedding dates 2021.
To make the most out of this number, you could pick a date that also matches this special number occasion. To help you remember all the dates of 2021 that have repeating and double dates, we have listed all of them below. Not only are you lucky enough to have these special occasions, but they happen to all fall on a weekend. If you believe in luck, then these would make a perfect choice if you're after auspicious wedding dates 2021.
02/02/2021
04/04/2021
06/06/2021
08/08/2021
10/10/2021
12/12/2021
The Holiday Mood
Holidays are some of the great times of the year to go on vacations, have some sort of gathering or party, or host an event. They're great because you tend to have work off, so almost everybody is available on these days. But there is a downside to holidays, though. Due to everyone being free on holidays, many things can be fully booked or overcrowded. So, if you want to have your wedding ceremony on a holiday such as memorial day or around easter time, you need to make sure that you do a thorough investigation of your venue.
If you don't want to have your big day on a public holiday, then these are the same dates that you should also avoid. We have listed some of the holiday dates in 2021 below as examples to get you started on, but keep in mind what state you're located in.
New Year's Day: Friday, January 1, 2021
Valentine's Day: 14th of February
Leap Year: 29th of February
Summer Solstice:  21st of June
Independence Day: 4th of July
Halloween:  Sunday, October 31, 2021
New Year's Eve: 31st of December
Wedding ideas when choosing a date
Whichever date you choose, in the end, it helps to choose one that works for you. Too often, what adds to the stress of wedding planning is trying to make sure that every guest can make it. There are already too many things to worry about, so you should avoid this extra unnecessary stress.
Instead, you should direct your focus on you and your loved one and you will find that everything will work out just fine. It also helps to choose the right person or people to assist you with your big day activities. This could mean picking the perfect photographer for your wedding shoots or having the perfect photojournalist for your planning. So, make sure that you recruit the right help to ensure that your very special occasion is in reliable hands. Who knows, your personalized choice of wedding date might even make it on the list of novelty wedding dates 2021.
How to Decide the Right Wedding Date
Choosing a date to have your wedding is a very big deal. After all, it's your special day and a day that doesn't happen too often in a lifetime, so it has to be meaningful. Because it should be meaningful, there are a few things that you should consider before making a choice of when you'll have the event take place.
The date that you will choose will be remembered by both you and your future spouse forever, as well as the guests that will attend your wedding ceremony. So, these three things to consider should have some sort of connection between you and your partner.
Decide the season
The first thought that should come to your mind is the season to have the wedding in. Thinking about a popular month in the season is also a good start to narrowing down your choices of dates. If you or your partner have a favorite season, then that would make the best wedding dates 2021. If your favorite season is different, then you can make your decision based on what the popular wedding dates 2021 are for most couples.
The fall season tends to be the most popular as the days are warm and the autumn leaves give a beautiful backdrop look and serene atmosphere for wedding events. Summer is also very popular because of its many sunny and comforting warm days.
Think about any special dates
Of course, another perfect choice for your wedding date would be a specific special day for you and your fiancé. In fact, the date being a meaningful day is what makes it special. So, think of all the meaningful dates that you have with your partner. As you think about these dates with significance in your lives, decide which one would suit your wedding event.
A perfect example would be your first date or the first time you met each other. You could also think about the day you first fell I love with one another. This special date would certainly make a good choice because weddings represent a new beginning of the next step in the relationship.
Take into account your budget
The last thing that you will need to consider when deciding a date for your wedding is your budget. How much you can afford can influence your choice of when to have your wedding and where to have the venue. For example, because so many couples book their sessions in the fall and summer, the rates might be much higher. Therefore, you might not have a choice but to pick another season.
Weddings are fun events for both your future spouse and family, as well as your friends. The last thing that you want is to worry about money, despite its important role in the wedding planning process. So, as you consider these three things with your partner, it will become much easier to decide the day that will have a positive impact on both of you and your precious relationship. Check out our wedding checklist for more details.
Now that you're aware of the cool wedding dates in 2021, you are equipped to realize your dream wedding ceremony. Along with the help of your partner and your hired professionals, this article should get you on the right track to decide your special date.