Expert Advice on How Much to Spend on Wedding Flowers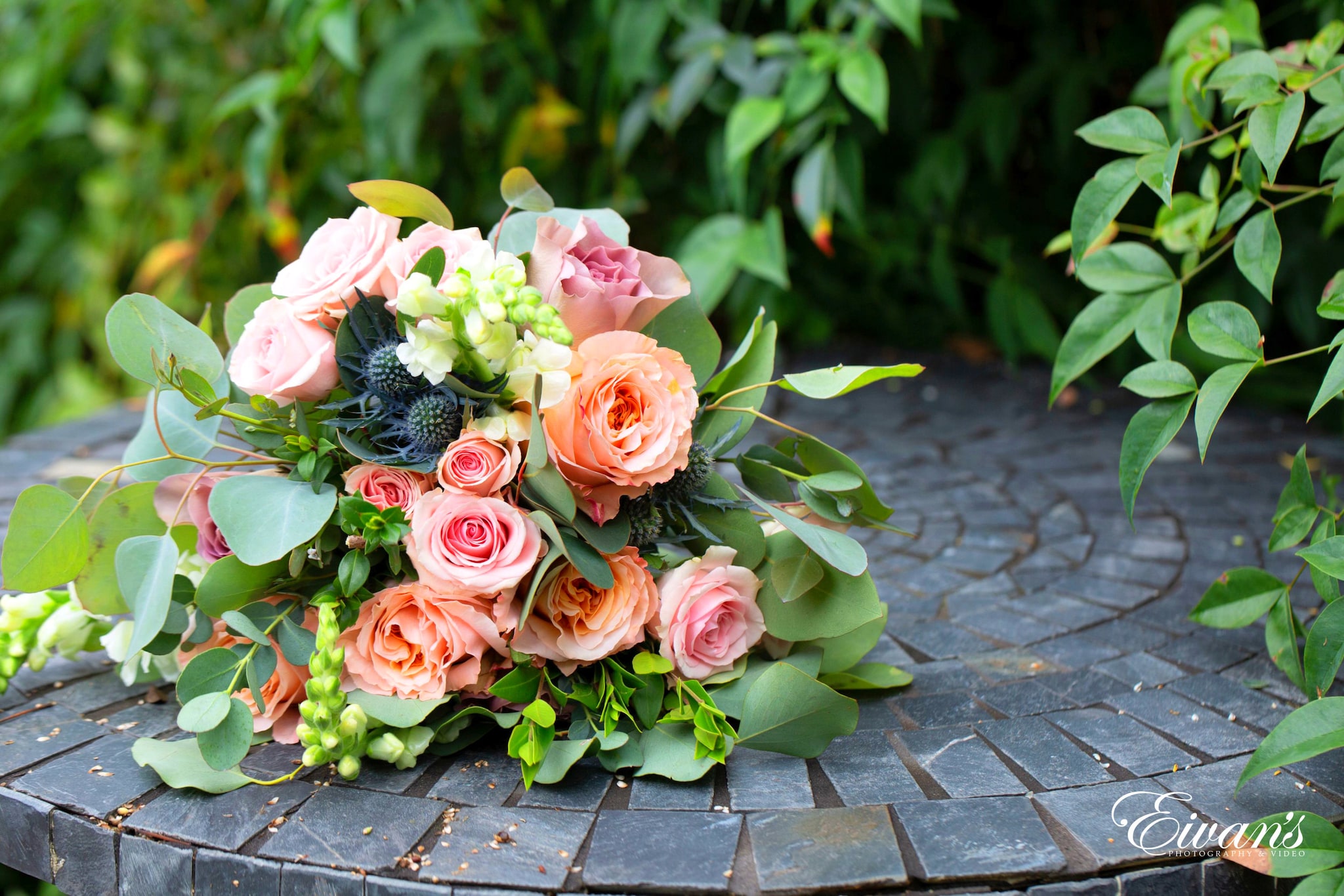 Have you ever wondered how much to spend on flowers for a wedding? Many factors affect the cost of wedding flowers! Instead of an hourly rate, wedding florists charge per flower arrangement.
Or they offer a package rate. On average, wedding florists cost between $500 and $1000 nationwide.
Wedding florists offer floral bouquets and arrangements for the ceremony, reception and bridal party. Most floral requests often include
Bridal bouquets

Wedding party

Corsages

Boutonnieres

Aisle runners

Altar arrangements

Wedding

centerpieces

Table

floral arrangements

Wedding cake décor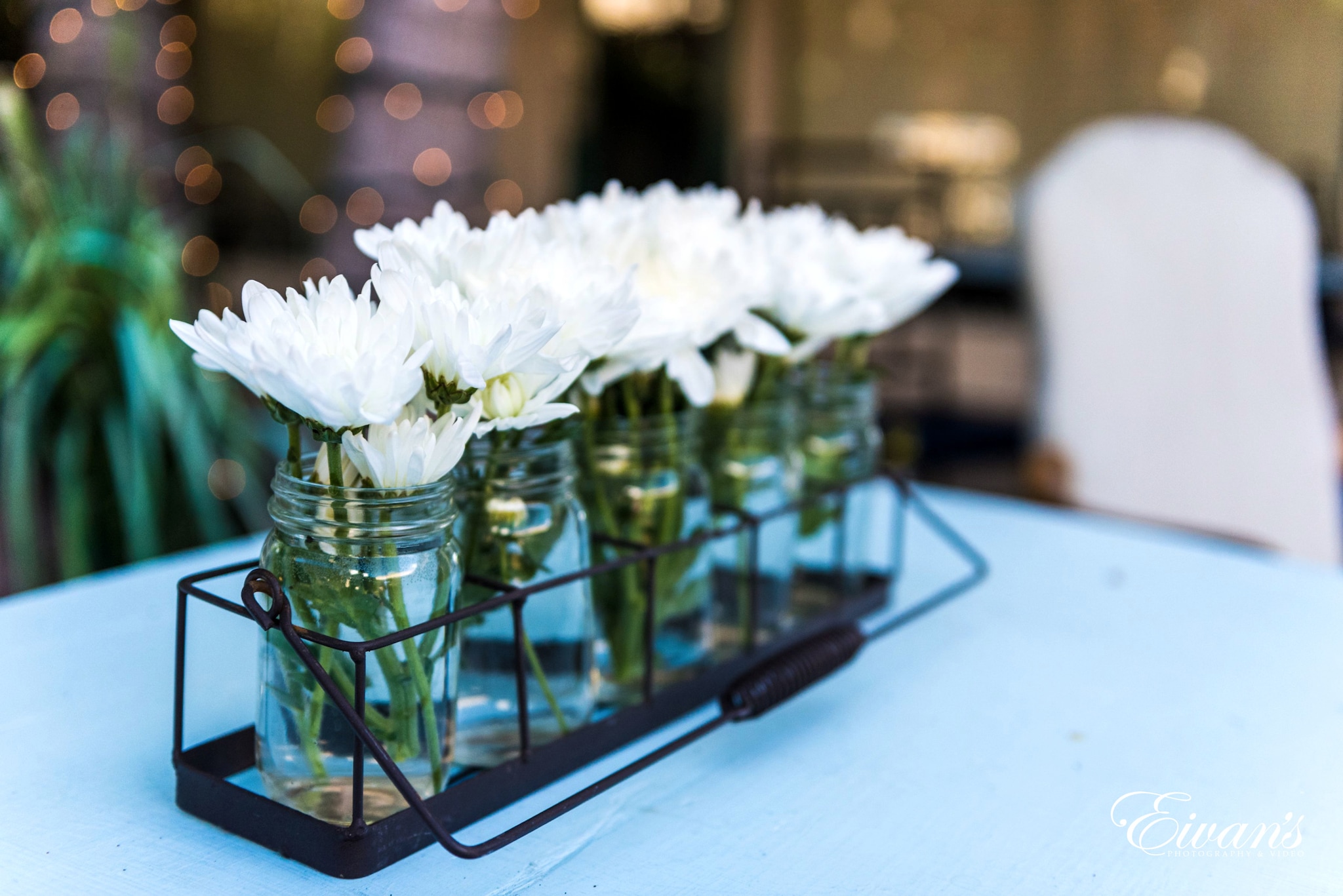 How much do wedding flowers cost?
The average

wedding flower budget

vary widely. This depends on:

The

types of flowers

you choose

How many flowers you need
Whether the flowers are in season or not.
The wedding flowers cost is not set on stone, every florist prices them differently.
Here we will share a general average cost after looking at different florists. You can either get them at a lower or higher cost depending on where you live and which florist you choose to use.
Bridal bouquet

– $150 – 350

Bridesmaid's bouquets

– $65 –125

Boutonnieres

– $24 – 45

Pin on

corsage

– $32 – 48

Wrist

corsage

– $48 – 65

Reception flowers

– $75 – 250

Flower girls

petals

– $65 per bag

Altar flowers

– $75 – 500

Flower arrangement

next to sign in book

– $150 – 250

Flower arrangement

next to place cards

– $65 – 125

Head

table centerpieces

– $65 – 150

Table garland

– $12 – 45 per foot

Guest

table centerpiece

– $75 – 400

Cake flowers

– $25 – 150

Head

table centerpiece

– $65 – 150

Table garland

– $12 – 45 per foot

Guest

table centerpiece

– $75 – 400

Wedding

cake flowers

– $25 – 150

Flower crown

– $45 – 125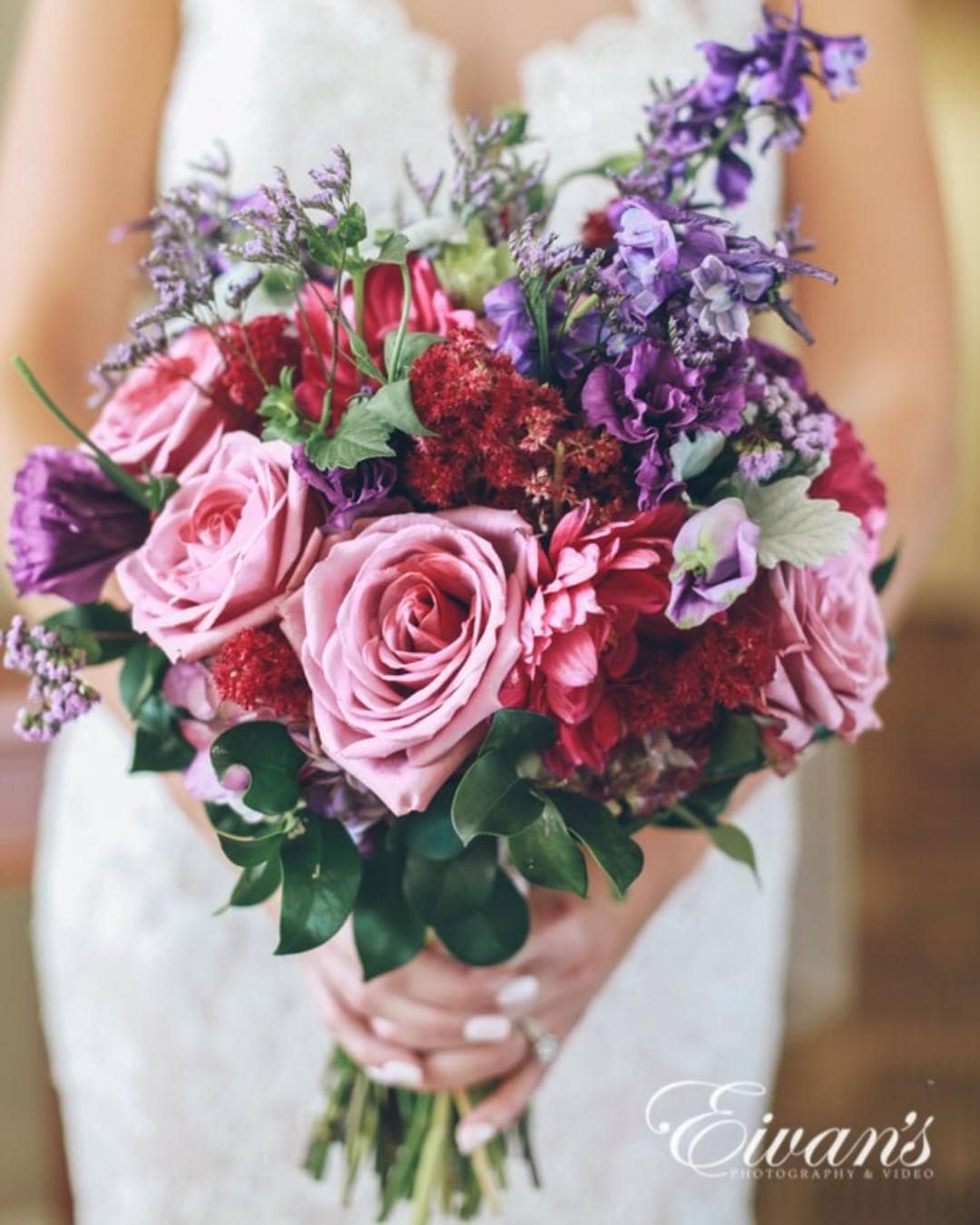 What affects the cost of a
wedding florist
?
Wedding
season
Flowers in season are quite affordable compared to off-season flowers. Roses and tulips are available all year round while peonies have a short season in late spring and early summer. These rare flowers cost much more than the one available all year round.
Location
Geographic location affects the cost of the services of the wedding planner. In places like New York and California prices tend to be higher than in smaller towns.
In Utah for example, the average cost of wedding flowers is $3,000. This includes bridal party flowers, wedding bouquets and table décor.
Flowers variety
The more floral arrangements variety you request, the higher the floral budget. It costs less to buy one or two flower types in bulk than
Creative ways to offset the floral budget
We have seen the high costs of wedding flowers. But there are ways to keep your flower costs low minimizing the budget. Here are few ways to save on wedding flower costs:
Mix inexpensive flowers with
expensive flowers
Mixing the high with the low is one of the best ideas to cut down the wedding budget. White roses mixed with baby's breath still looks elegant and go a long way in cutting costs.
Use a lot of filler like stock and greenery and adding in pops of expensive flowers like roses or peonies.
Re-use your
ceremony flowers
at the wedding reception
Give your flowers multiple uses to maximize their use. After all you will discard them after the wedding day.
The arrangements you use at the wedding ceremony can still be used as centerpiece or backdrops at the reception.
Use other décor and lighting alongside
floral arrangements
Candles and votives are not only romantic but they can keep you well within your budget. Instead of concentrating on blooms, you can mix personal items for the table displays like keepsakes, pictures or lanterns.
To cut down on the number of flowers you need, get smaller vases that take fewer flowers and still create stunning centerpieces.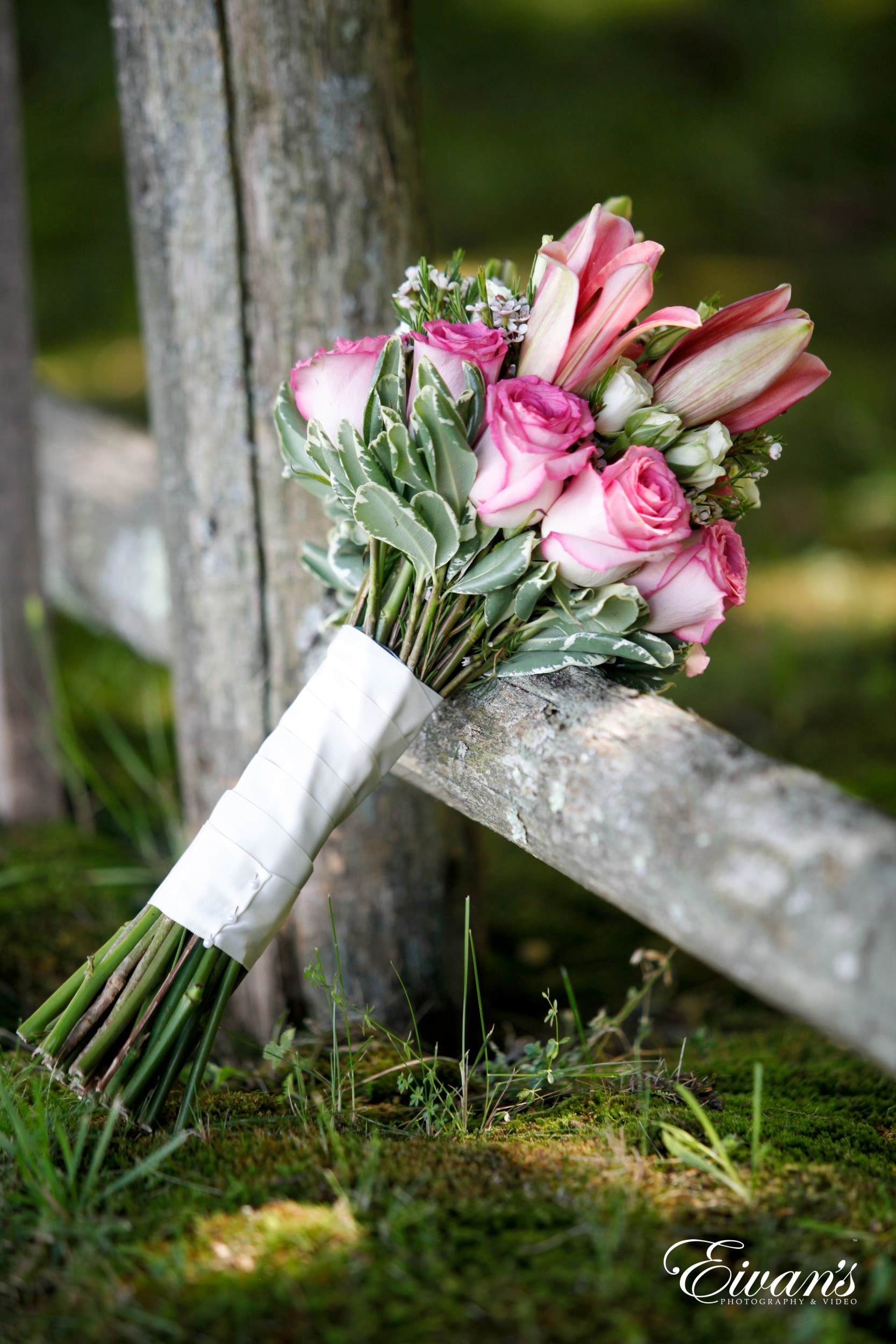 Choose
wedding flowers
that are in season or locally grown
When trying to figure out how much to spend on flowers for a wedding, do not go completely off season. Options to use local flowers or wildflower should be priority.
Rare specialties that need to be shipped from far away will cost you higher.
Go for full volume flowers
Full petal flowers work much better in terms of space than the smaller blooms.
Flowers like cherry blossom and forsythia are way colorful and voluminous allowing to use less for more.
Consider using plants instead
Potted plants or herbs for your centerpieces are an excellent idea. Palms, hearty desert cacti are a great way to make a statement without going overboard with fresh flowers. Terrariums and succulents are a great choice of plants.
Be open minded and ask your
wedding planner
for advice
When in doubt, ask for insight from your wedding planner or florist.
Your florist or planner should be able to help you get alternatives. They should as well meet your expectations and are more accessible for your big day.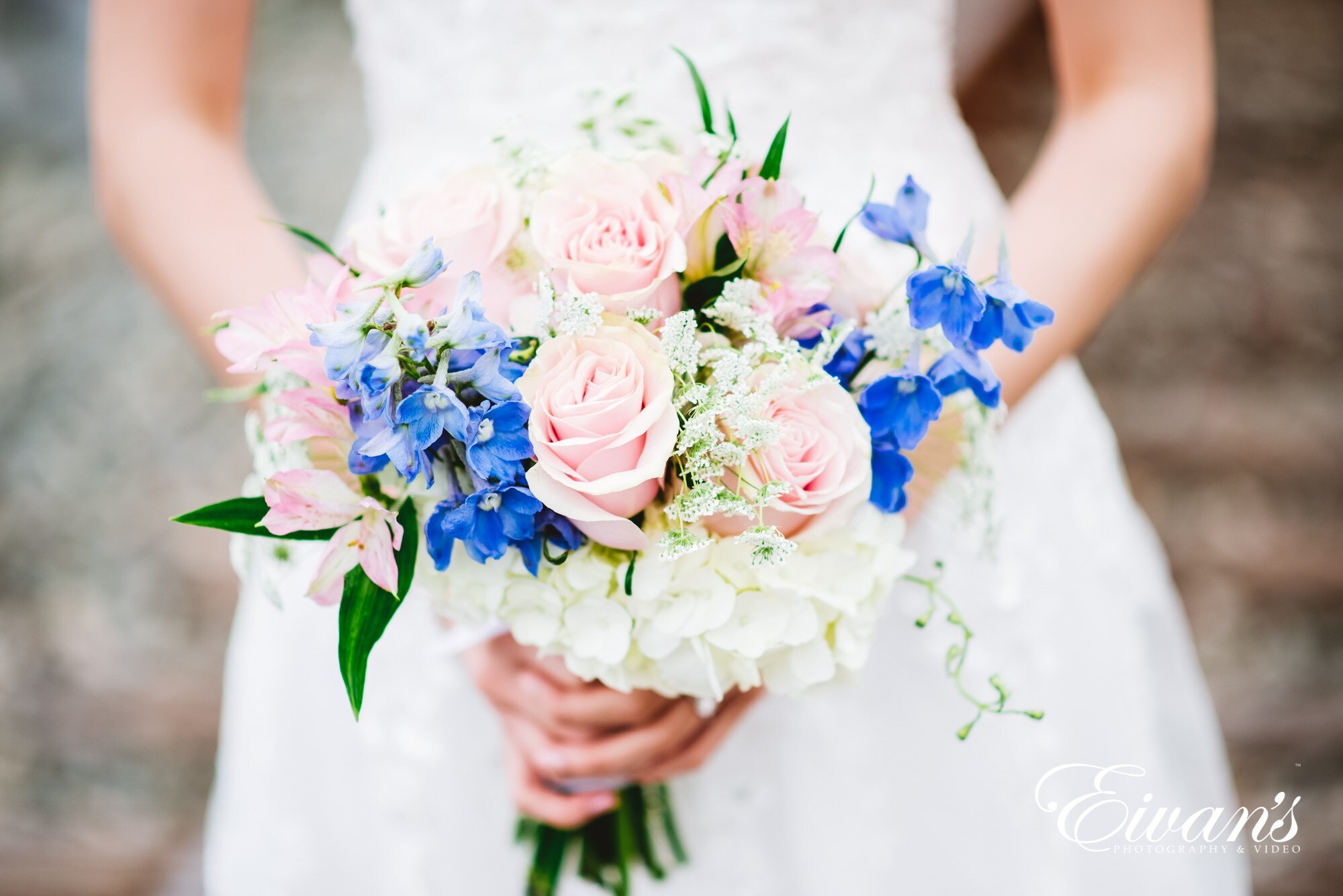 Choose a venue that is naturally beautiful
A gorgeous garden, a windswept beach or a wooded groove are glamorous. Such beautiful venue will take fewer flowers to enhance the surrounding.
Choose one or two wow statements
Instead of filling every part of your venue with flowers, set a few statement centerpieces. These should be in key areas and use more minimal arrangements on tables. For example:
A floral wall

–

Create a

DIY

floral wall with bloom varieties that are full and lush.

Suspended

greenery

and floral

–

Add drama to the room by hanging a full canopy with fewer flowers like roses, zinnias, dahlias mixed with lots of

greenery

.