20 Unforgettable Fun Wedding Photo Ideas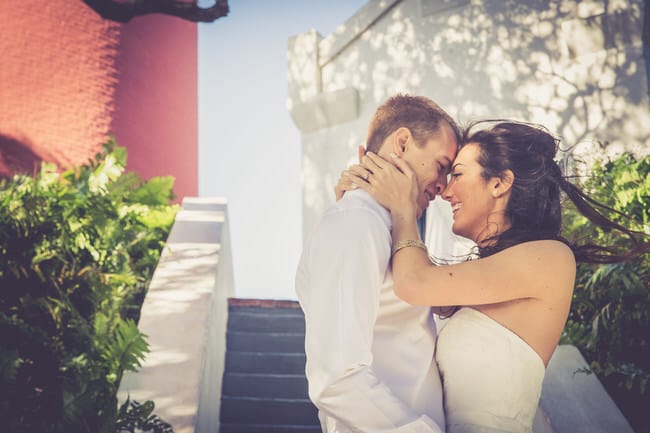 "Once in a while, right in the middle of an ordinary life, love gives us a fairy tale."
When your wedding day is just around the corner, it is difficult to choose from the various photography ideas. The trick, however, is to take the most innovative and memorable photographic theme for your album. Give your dream wedding life with fun wedding photo ideas and build your own creative mindset for wedding photos, which are permanently kept in your central memory box. Such groundbreaking and motivational designs for wedding photography were unprecedented.
Almost all of your wedding photos will be taken during the ceremony and wedding reception, but capturing those momentous early hours leading to the main event is like storytelling. So let's start with getting ready for your big day!
It's time to get ready: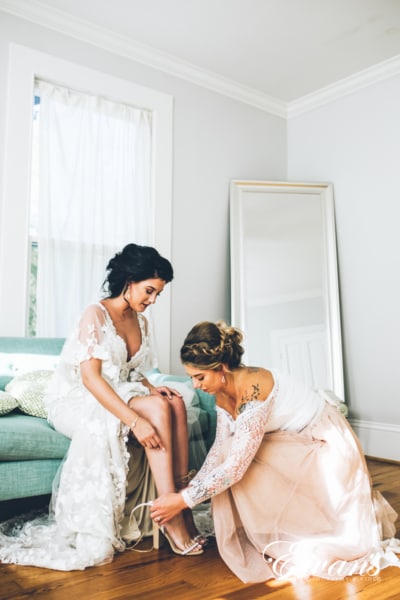 This eventful day is heavy in passion and spirit as the bride and groom are dressed up and filled with emotions and love. Also, the giddy energy and enthusiasm for a bride and groom look perfectly creates incredible wedding pictures. Their joy can always be remembered at random moments, such as setting the bow or wrapping the scarf, tying the shoes, or adding the jewelry and accessories. Attach the buddy squad to lighten up the mood, or have bridesmaids play with the dress of the Queen, or children who reveal cartoonish or groovy socks or carry humorous cards or props.
Walkthrough the ramp: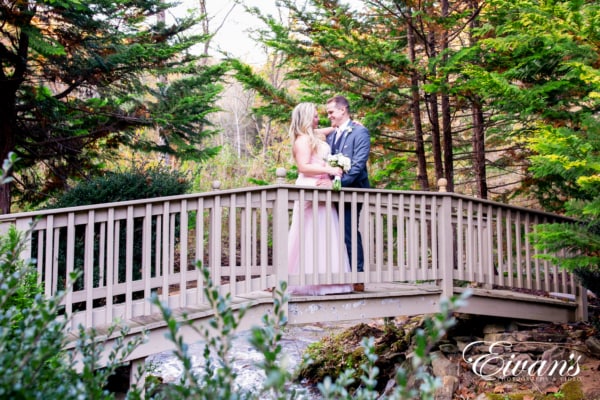 Take a picture of the moment when the bride and her mother plan to depart for the wedding or when the groomsmen applaud and support the groom or when all the bridesmaids are cheery and emotional for the beautiful bride. And when visitors look at you, you need a 'rolling bridge' picture, so move in your wedding dress flaunting your beautiful dress on the ramp.
Slice the wedding cake: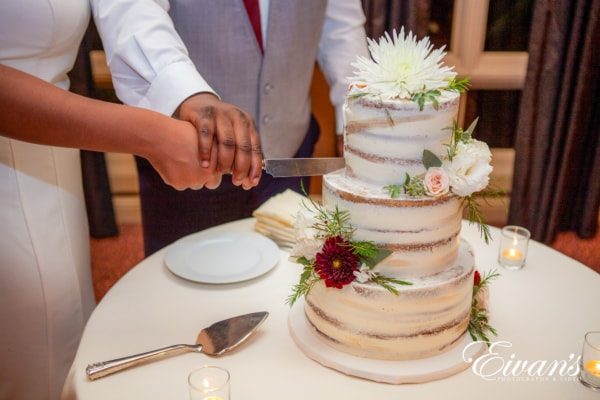 Everything is necessary at a wedding-from place to arrangement, costume to color themes. But how can we forget delicious and mouthwatering cake in this long list? Make it more exciting and pleasant by slicing it with the blade rather than a knife. Pose while eating the slice, and your best half will significantly interrupt you.
Get a bit crazy:
Question your creative inner soul, and then take an imaginative and wild concept, nobody can dream about it before scheduling the eccentric wedding photoshoot. Share your imagination to discover an unforgettable time that belongs only to you and your partner in life. You can make a video, where you and your wife are enjoying wedding-photo ideas boating along a lovely lake or jumping on the trampoline. You can personalize it like anything that relates to your hobbies or any private moment that only you and your beloved share.
Jump in the air: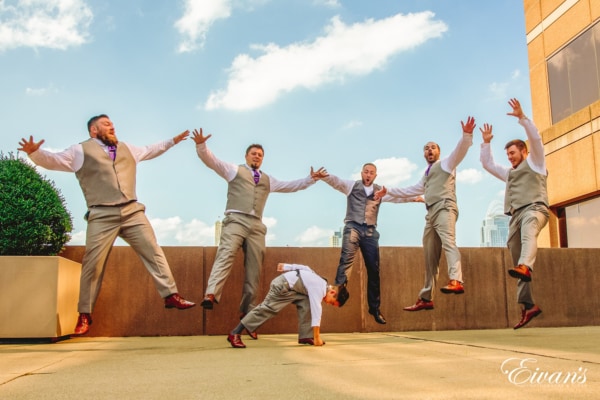 Your fellows are so happy to be part of your big day; they appear to jump into the air excitedly. Hold the bouquet while springing up in the air and add charm and fun through neon glasses to the picture. The spectacular green sunshine creates a fantastic image of joy and happiness together.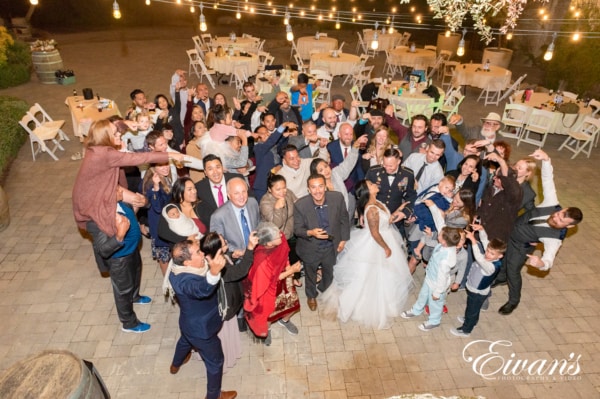 Make some silly and cute poses for a tag of '#squadgoals' for your social media posts. It must reflect the real bonding and connection between you and your squad. Photograph the moment when you all are dressing up together, fixing each other's makeup, or jumping on the bridal suite bed. Pose foolishly in your customized bridal party tank top or ripped jeans.
Reading a love note: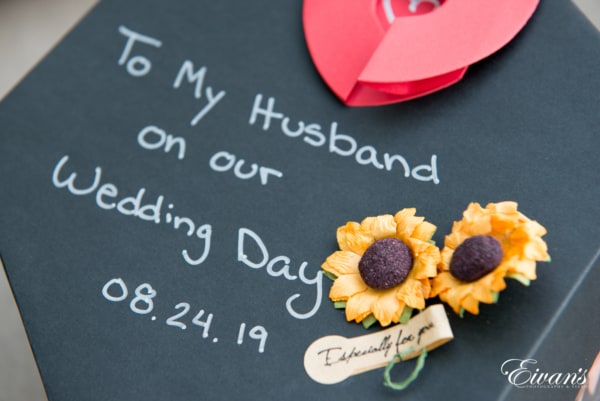 A thank you note for telling your friend about your significant other feelings and affection. Or create love quotes that explain your immediate passion for your partner. Photograph this exact moment when each word you write is read and absorbed by the people around. Capture this lovely time and add it to your album with emotional memories!
Standing between the waves!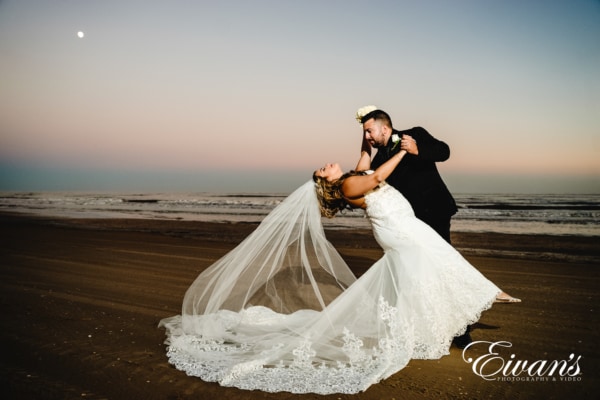 This is a bit adventurous but beautiful, standing in the flowing, cold water holding your soul mate's warm hand. With this photograph, preserve your memory. This is the moment for the wedding album, with an aerial view. Reflect your bright, radiant spirit only by adding colors for your wedding pictures on the sand. You just have to take your beloved's arm around, and that's it!
Into the forest: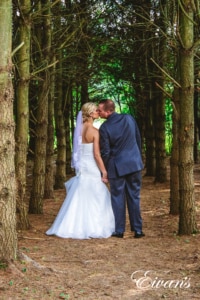 Create a pose in the woods for a lovely photoshoot like a fairytale. The colorful design of the elegantly decorated garden in the enchanted forest can bring a WOW factor to your pictures of the wedding. What could be a better place to meet in the core of the luxuriant greenery around the mountains and a community of close friends? A shot in this beautiful nature that is well-captured renders your wedding images more vivid and heartening.
Off a cliff: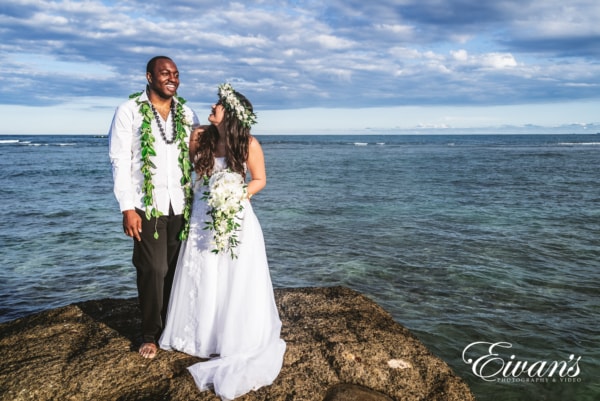 To take pictures on the cliff's edge for wedding needs passion and love for adventurous sports. Hanging on the side cliff is risky, but fun for the perfect wedding pictures. To catch this intimate moment between you and your spouse, it requires absolute safety and various expensive equipment. Nevertheless, the joy you bring back home is a lifetime experience and cherished memories.
Through the flames: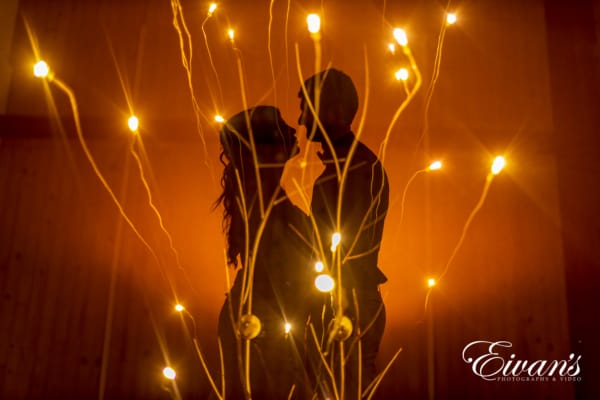 There's no more exciting way to spice up a shot than lighting the flames of passion. It takes only an orange fire and an enigmatic shimmer to build a lovely picture in darkness. Have some lanterns, beautiful candles, or some flames on the background or the place where you are shooting. It brings a golden glow to the wedding theme. Also, by glowing an area with candles on the side, you can prepare a treat for your significant other.
Going through the lane of memories: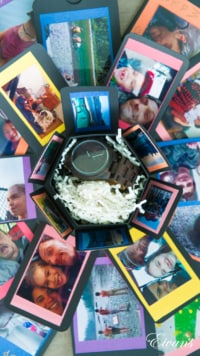 Make a wall with all the old, and fresh pictures clicked on the most beautiful and memorable moments. Collect those pearls of memories through your camera roll or your old photo album and paste or hang them on the wall. And plan a surprise for your better half through these unforgettable fun wedding photo ideas.
Have a pillow fight:
A cute and silly pillow fight looks something like fun, flirty, feathery, and romantic. Just wear your matching night suits, jump on to the bed with bare feet, and make the most beautiful and fun moments to capture for your wedding photos. By grabbing a popcorn bowl, a good classical song and an ultra-pillow fight will add some romantic touch in your wedding photos.
Color bombs:
Color bombs are a fun way to add a number of shades to a traditional scene. In the ordinary or dull photo, color bombing is creativity — the vibrant colors of smoke stick out on a woodland backdrop of dense greenery. In a sunset context, this blasted micro fireworks will create a magical scene. The falling sparks seem like a fairy that highlights orange and pink colors. Every small creativity can turn your photos into something more inspiring and unique.
Plan a road trip: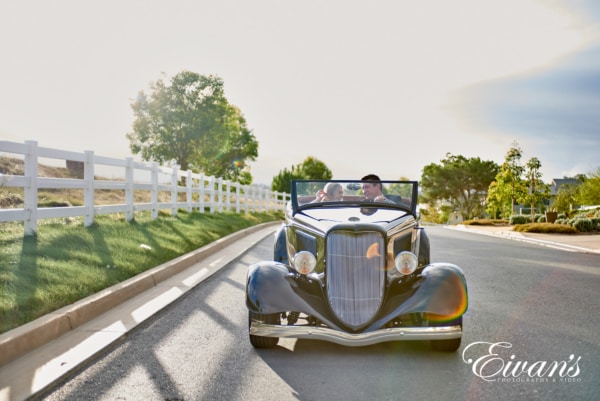 An adventurous and exciting road trip is a thing you must include in your wish list. A long drive on deserted roads along with side to side forest is the experience that cannot be explained in words. This breathtaking experience will add memories to your wedding and engagement photos.
Fly into the sky: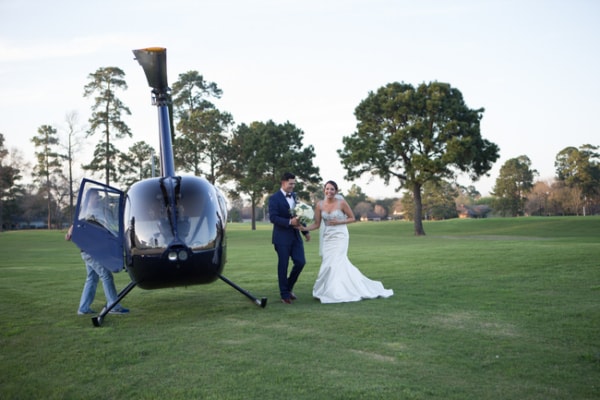 Experience some out of the box adventures like sky diving with your life partner. You can also have a helicopter ride for the most magnificent and heavenly scenes to capture for your wedding and engagement photos. It will also satiate your fondness for adventurous traveling.
Next to a waterfall: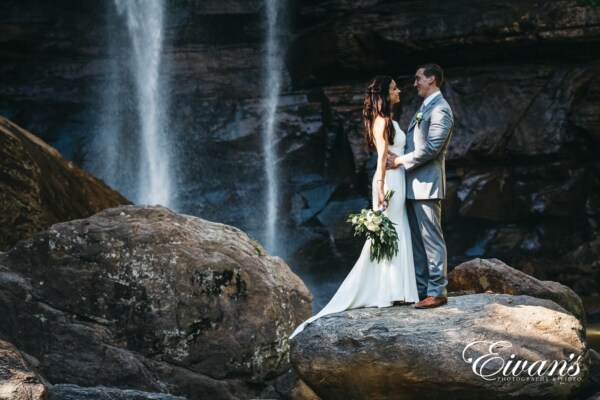 The flowing water gives the free-floating movement to your dress and your hair, making it different and innovative from the traditional wedding shoots. Explore the ocean while staying by each other's side; being underwater brings the excitement and the adrenaline rush that creates the most beautiful in-the-moment photos.
Enjoy the sunset: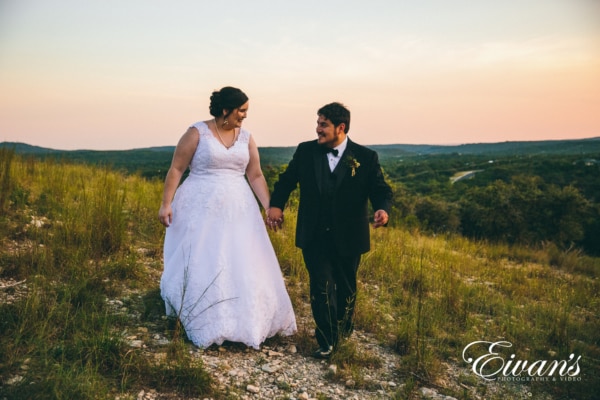 Have a walk just an hour before sunset, and make some most beautiful memories of life with your significant other. The scattered clouds allow some rays of sunshine to reach the ground casting long shadows and cause beautiful lighting and a perfect angle of light for photography. Capture the most elegant and delighted moments of holding hands, moving feet, or smiling faces for your collection of fun wedding photo ideas.
Going out in twilight: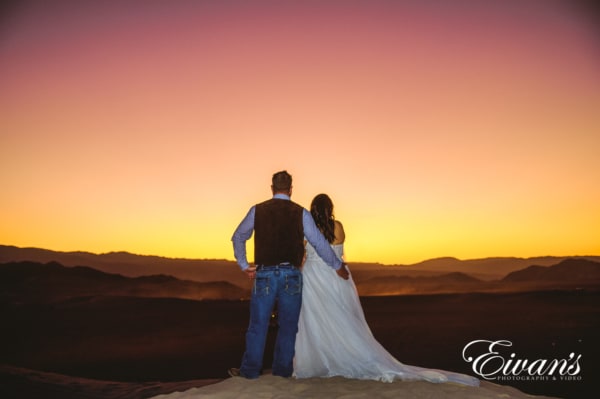 When the moon is under the horizon, and the sun's ambient light fills the skies with gradient lighting, it brings out the most beautiful colors to the sky to capture and preserve. Spend some quality time in this magical twilight night with your other half. Preserve the beautiful memories with these types of eccentric and fun wedding photo ideas.
Recreate the moment: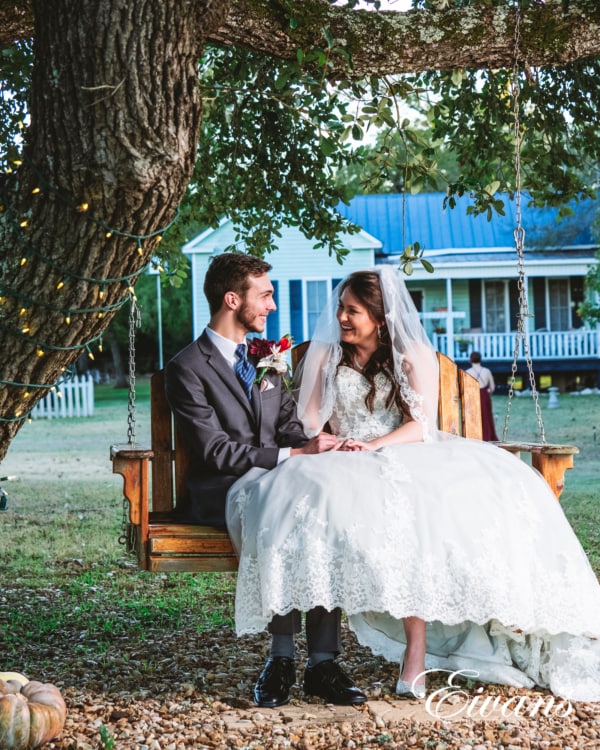 The frozen moment will be a picture-perfect for your wedding day as it will recreate the moment the bride and groom met for the first time. For this picture, everyone will take their usual pose, but you both will be looking at each other while holding hands.
Conclusion:
Weddings are all about love and trust, so make sure the photos capture all the elegant moments. Create shots of people that hold their hands, dance, and speak. Get the connection and interaction of your guests. Marriages can bring people together in a significant way–the pictures will allow that enchantment to live forever.