Backyard Wedding Ideas For That Perfect Big Day
A backyard wedding is perfect for couples who love outdoors. And they want a unique intimate setting for their wedding day. According to the Knot 2019, backyard weddings are on the rise. There are so many benefits to a backyard wedding especially if you are using your very own home.
There is no place like home – more so if you use your backyard for your outdoor wedding. It will make your nuptials memorable and trendy. Private gardens and backyards are the third most popular and budget friendly wedding venues today. Even in this covid-19 season, the backyard is able to host your wedding comfortably.
To help you make that backyard fit for your special day, we have compiled a comprehensive guide. We will enlighten you and your wedding planer about planning a DIY backyard wedding.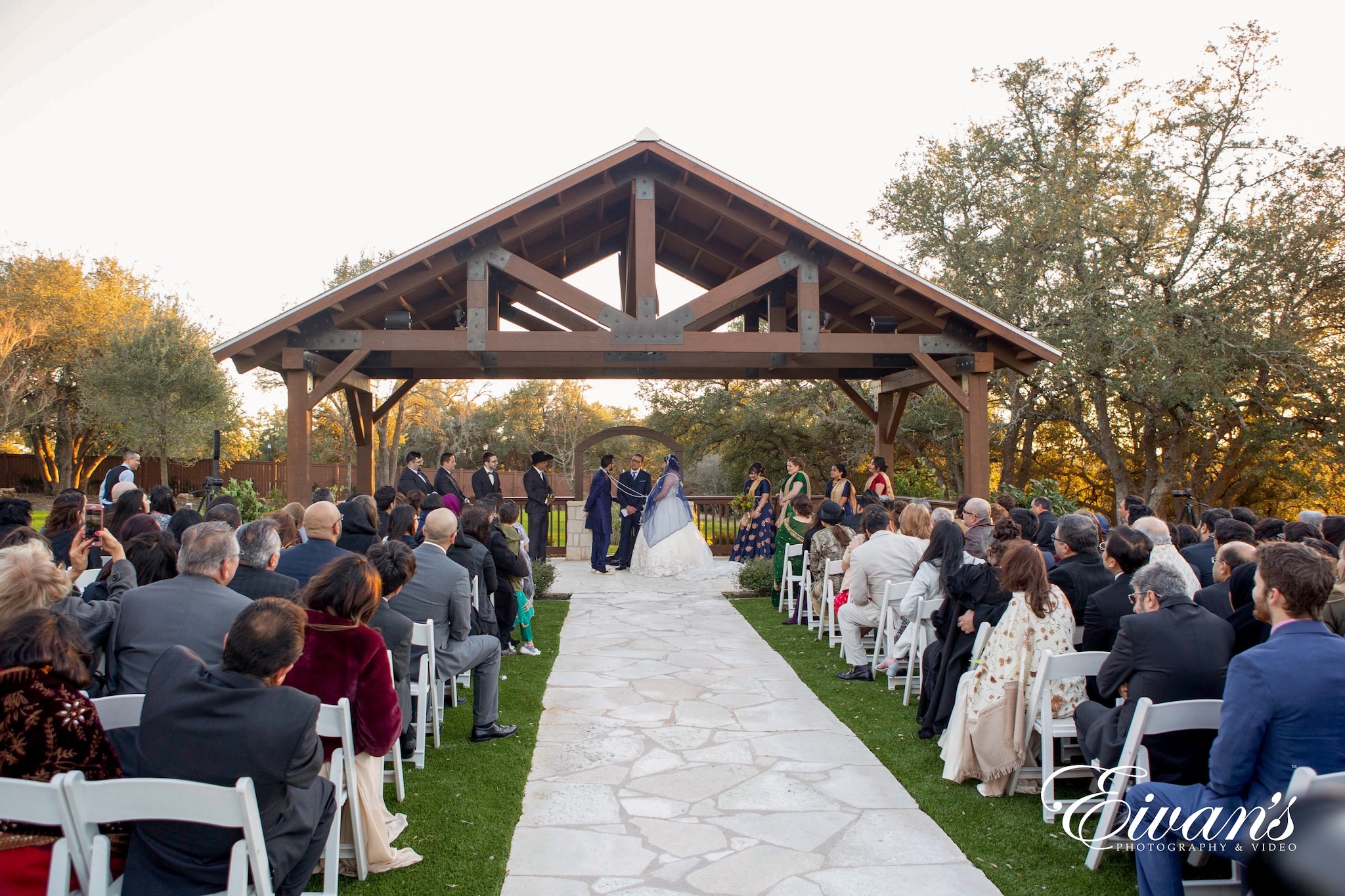 Before we delve into the guide, let's look at the benefits of using a backyard venue
Compared with other wedding venues, a backyard wedding has benefits you may want to consider.
Affordability. Yes it will still cost you some money! But if you are looking for affordable wedding venues, consider the backyard.
Freedom to choose what you want. A backyard wedding venue allows you the freedom to choose what you want to add on your setup. Being affordable and available you can work with your desirable date.
No restrictions to the wedding guest list. Many wedding venues can only take a few guests. With a backyard wedding, your guest list can be well accommodated.
A relaxed location. Getting married in other venues is lovely. But getting married in your backyard is quite relaxing. With this venue, you and your partner can choose a location that's sentimental to both of you.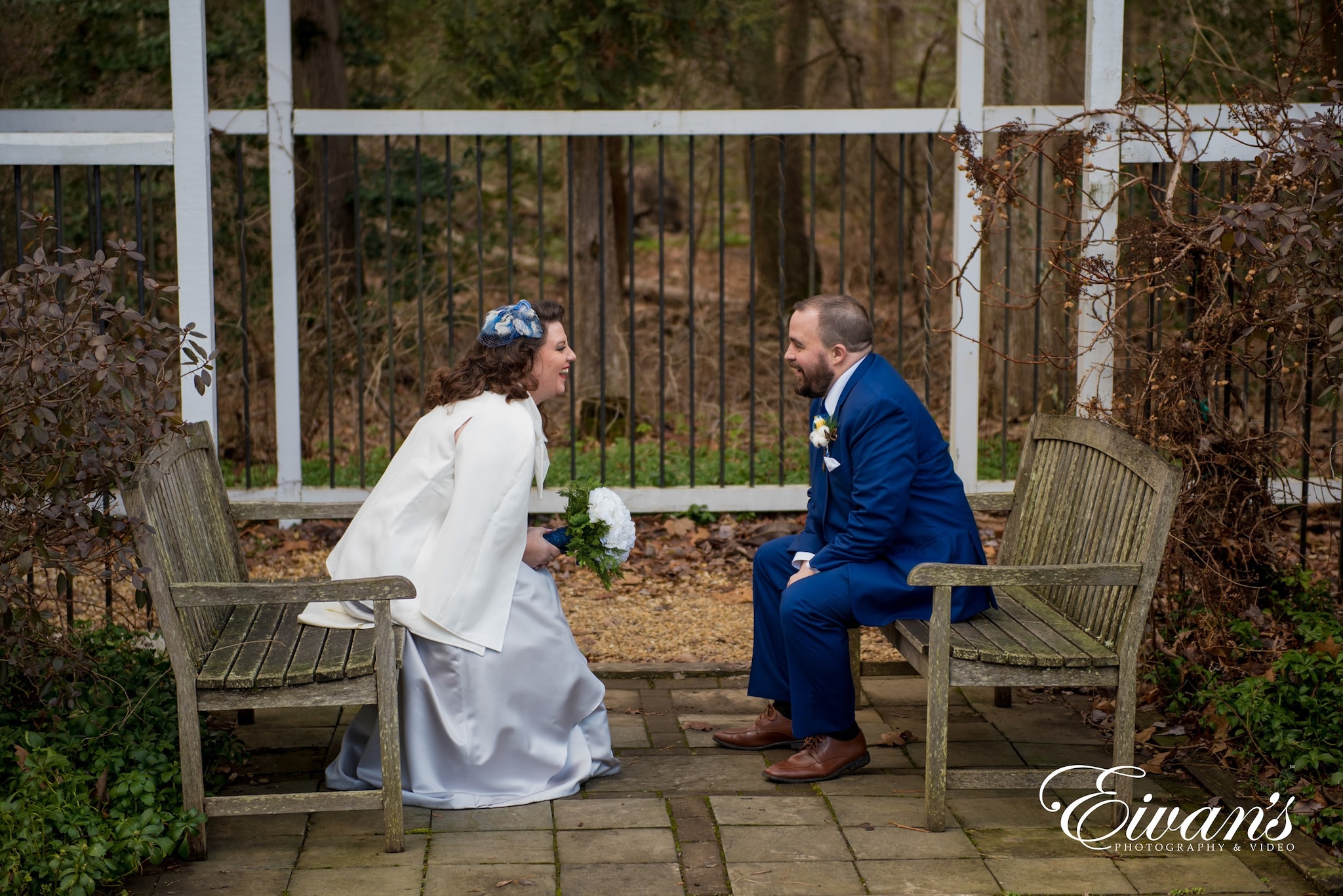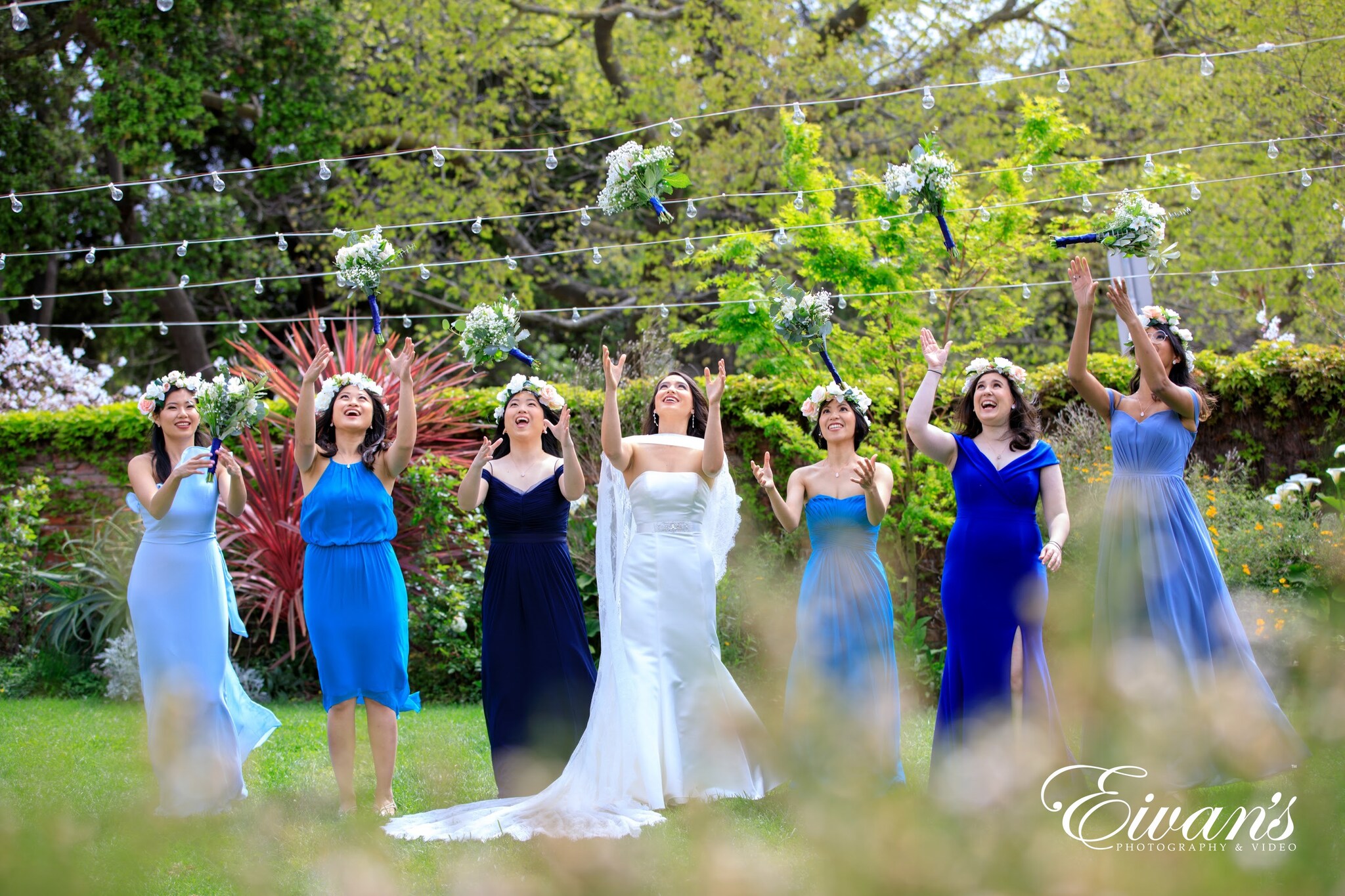 Tips to a great backyard wedding
Choose your favorite spot. In every backyard, there is a favorite spot. Whether under a huge tree or on the flat lawn, there is a spot that will capture your hearts. Start with choosing your favorite spot even before planning your décor.
Consider the time of the year and the weather. What time of the year would you hold the wedding? Will you need to hire tents, heaters, blankets or hand fans? Every outdoor wedding needs to be planned with the weather in mind. While we all hope for sunny weather, it's not always the case. Be sure to plan for the rain in case the heavens decide to bless your nuptials. Arrange for tents and check the ground to see its well raised.
Set the mood for your wedding

. Because you have chosen a home wedding venue, be sure to set whatever mood you want. Do you want an evening full of fun with lots of games and dancing? Or do you want a daytime or garden party affair? Consider the mood and theme that you are after and start figuring out ways to put it together. Consider what kind of music you want as a part of setting the mood. Remember if you choose a rustic backyard wedding, you can use hay bales as seats. Be sure to cover them with something so your wedding dress and the guests outfits don't get compromised.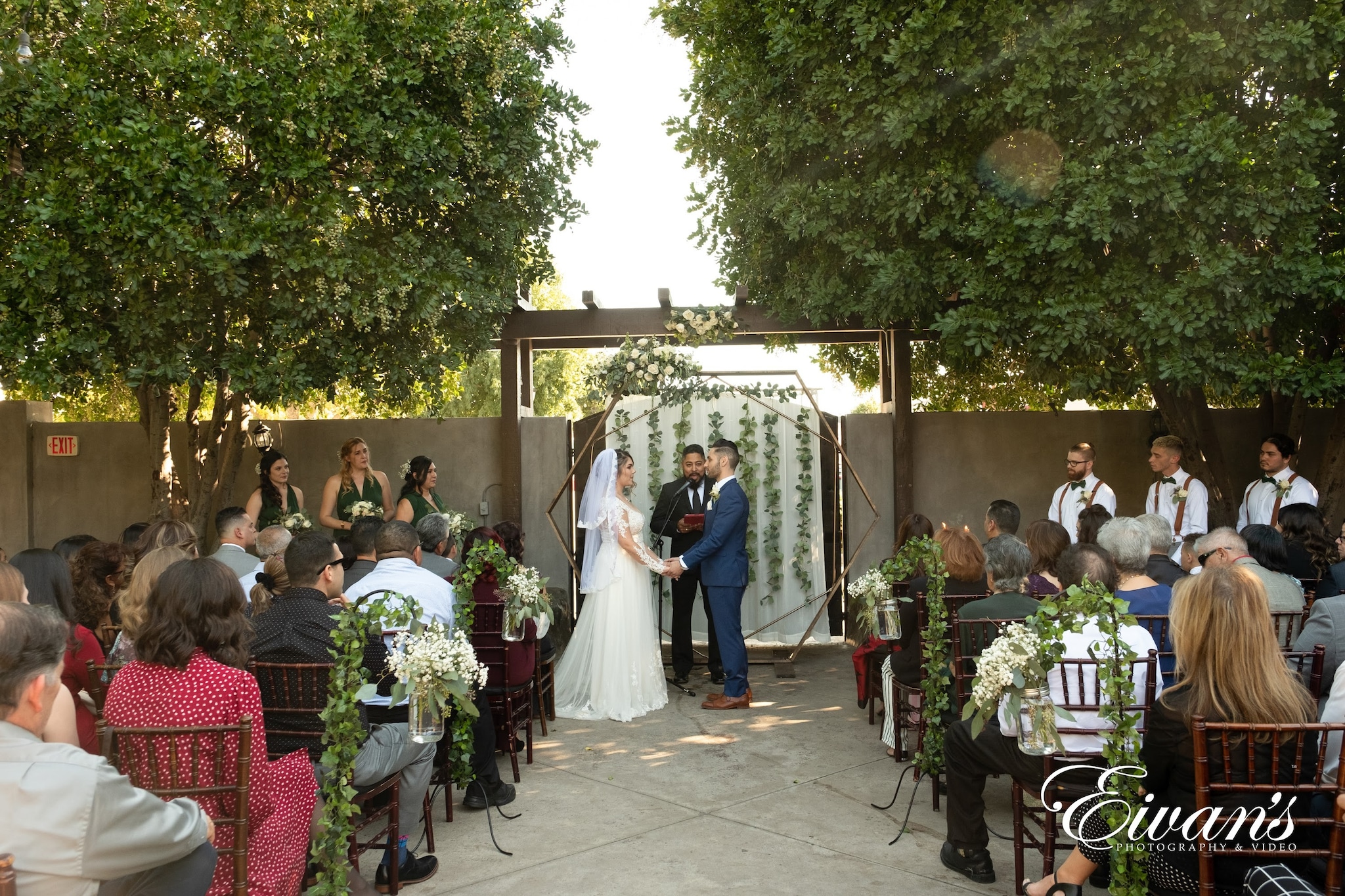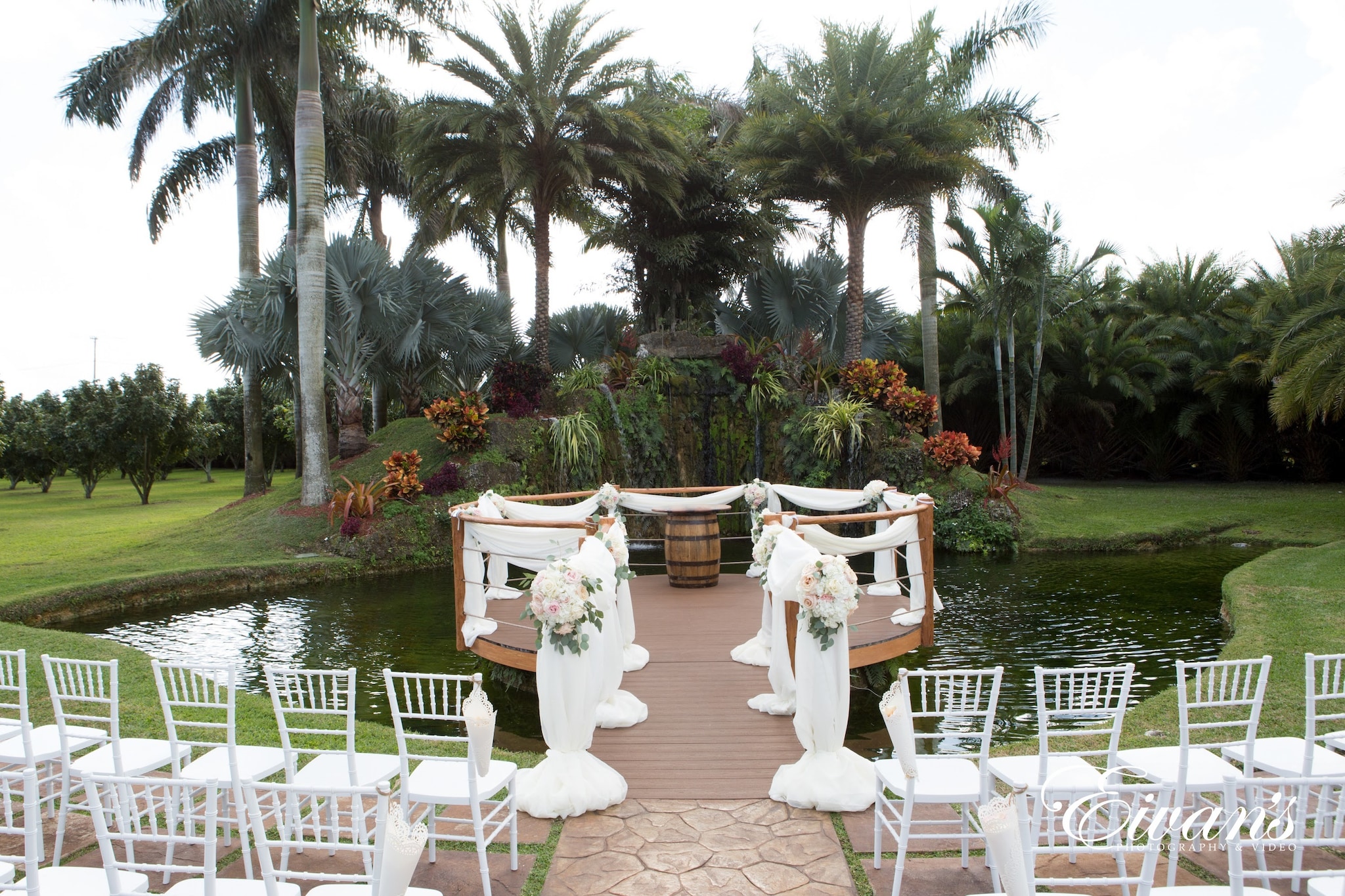 Take advantage of your surrounding. Take full advantage of the natural beauty by using your wedding decorations to bring out the nature vibe. Bare wood, vases of lush eucalyptus, sans tablecloths blend well with the growing environment itself as you say "I do". Let the nature work its magic! The greenery all around you is breathtaking. It provides an outstanding wedding ceremony backdrop.
Use plants for your centerpieces and tablescape. Cluster a few plants, baby fruit bearing trees and herbs from a local garden. Make outstanding centerpieces that smell as good as they look. They will mimic the shrubs of a backyard and make stunning displays.
Don't forget baked goods. A backyard wedding is never complete without baked pie for dessert. It's the top of the crème for grandma's kitchen. Homemade cookies, biscuits and cupcakes add decadent options to your dessert bar. These will leave your guests smiling.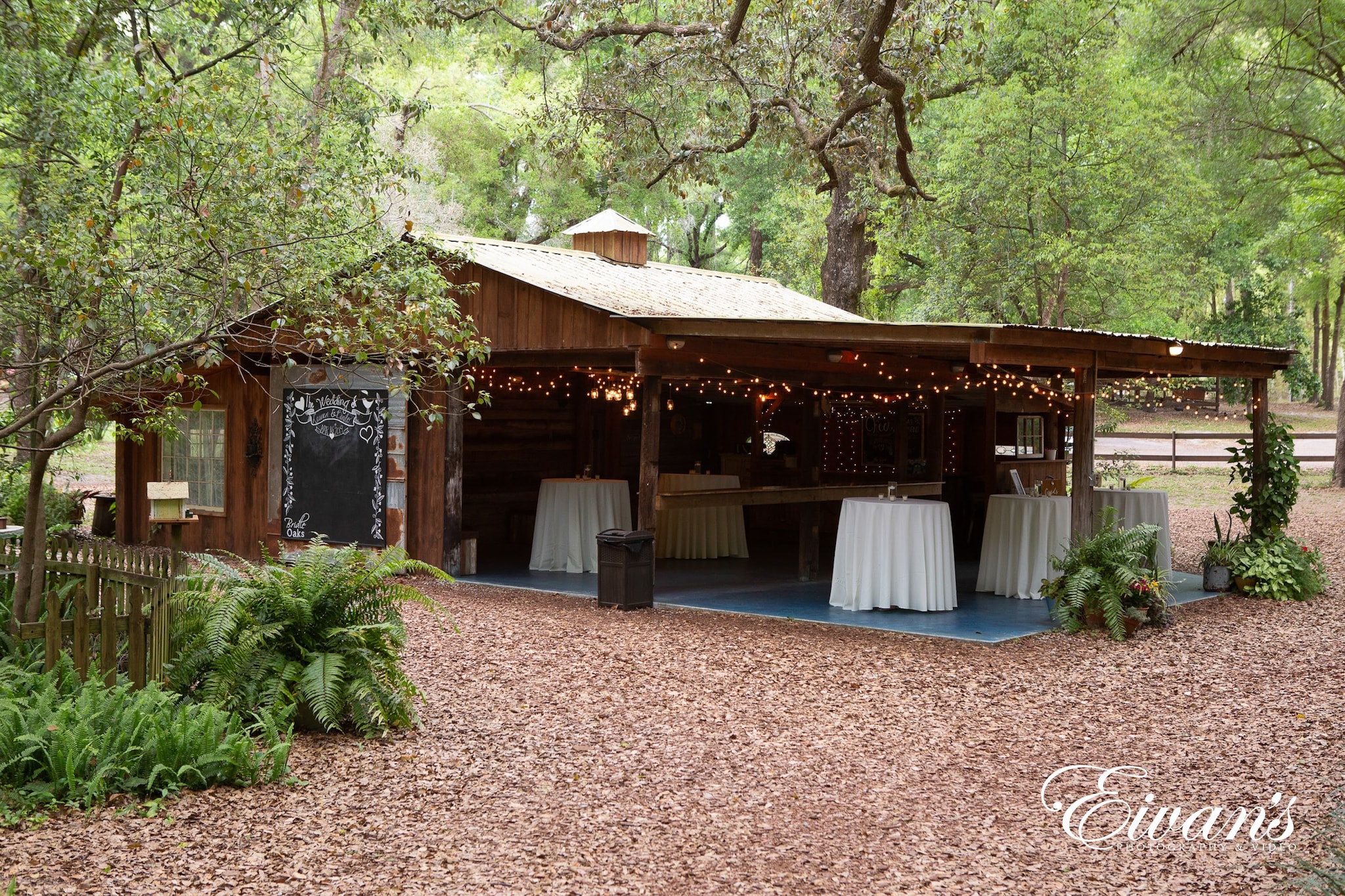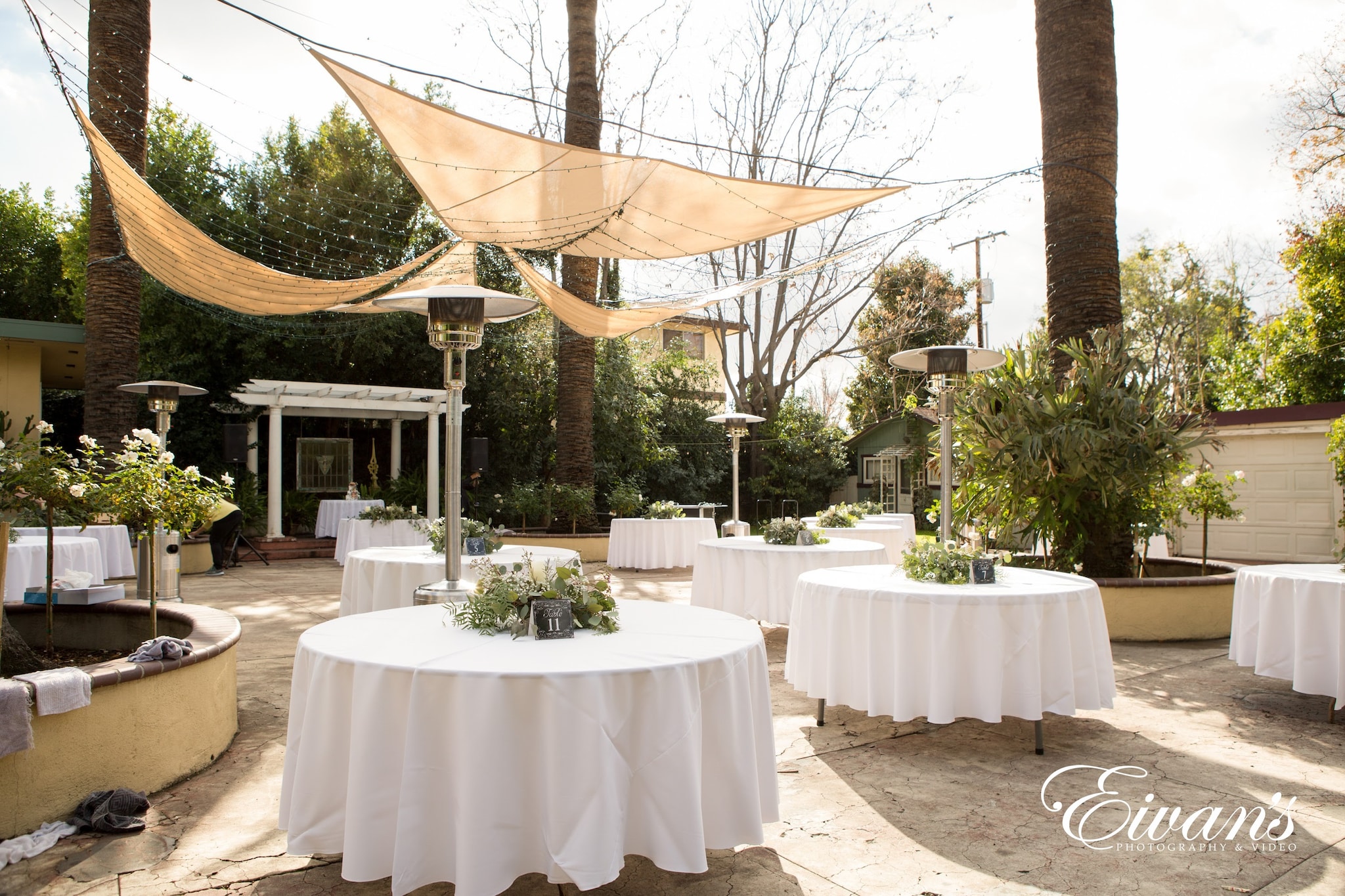 Set up banquet tables. Enjoy a seated dinner reception that brings everyone together – a family style dinner. Long banquet tables or slightly narrow King's tables set a warm family tone. This is a must have for backyard weddings.
Throw a BBQ.

You cannot avoid a bbq when you are in a backyard. The two seems to always go together. Have adequate space for your caterers to prepare meals and grill some good meat. To spice up your bbq, you may opt to have different types of meat offered. as well as tacos as a special meal.
Keep your guests comfortable.

Backyard weddings are quite intimate and comfortable. Help your guests get cozy when the weather changes. You can offer shawls or blankets when the temperature drops in the evening. A bonfire can come in handy if you plan to hold celebrations late into the night. You may consider bringing in heating lamps so they enjoy a warm celebration into the night.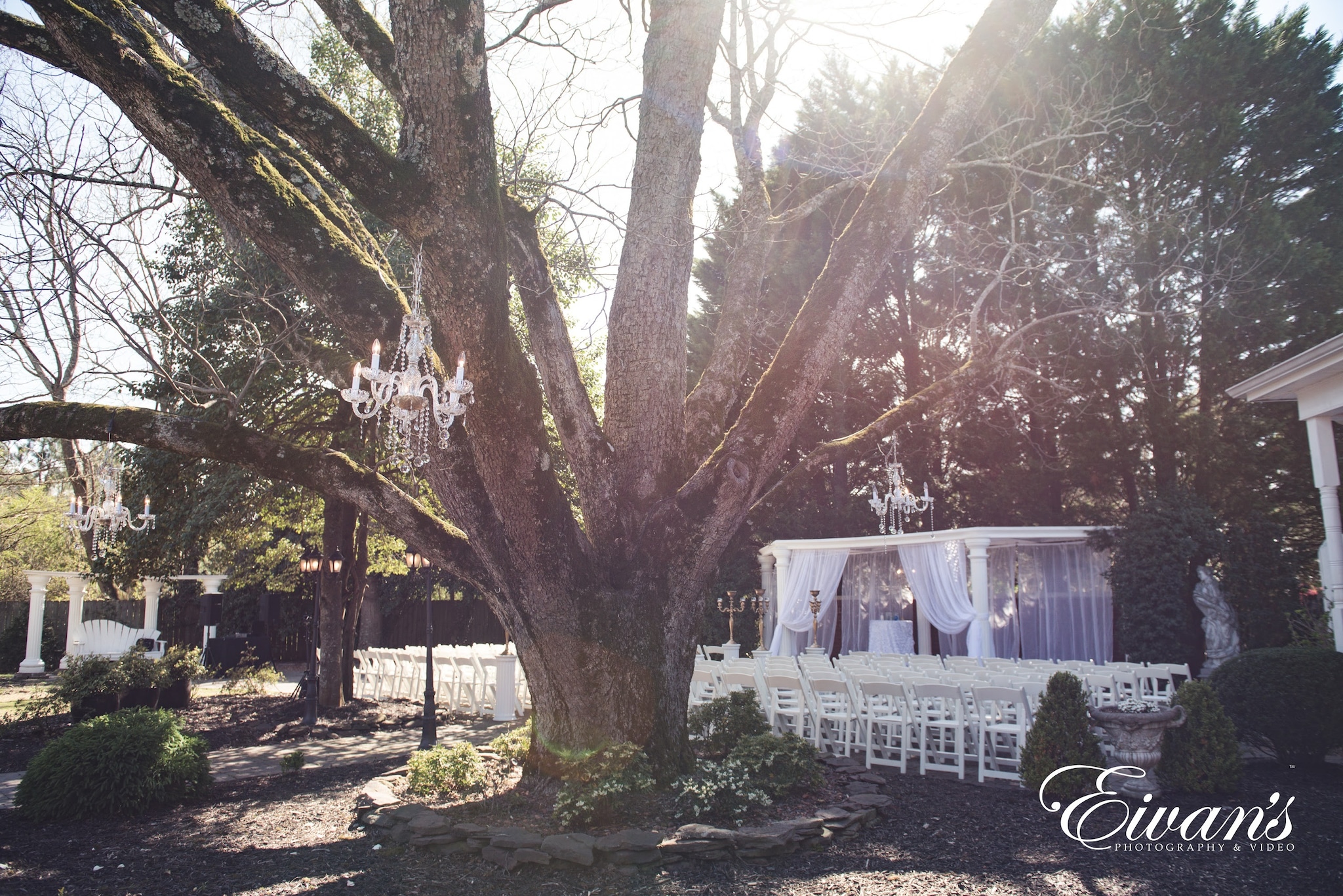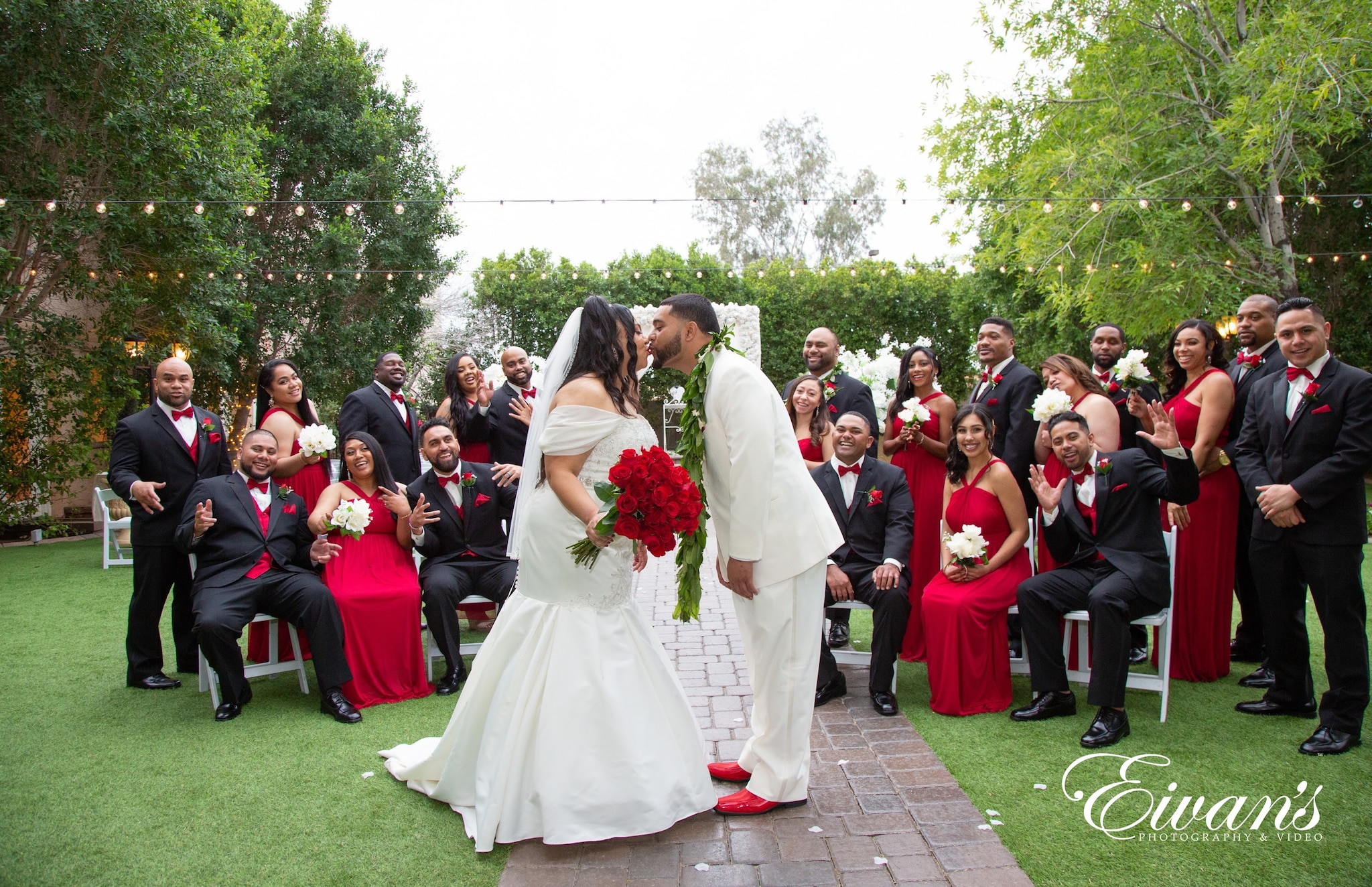 Include your furry friends.

What is a backyard wedding with no furry family members? This ideal atmosphere is suitable for your pets because they are familiar with the setting. It might not be a good idea to have your friends bring their pets because they might be anxious or uncomfortable causing chaos.
Use pampas grass as wedding décor. If your backyard is full of pampas grass you don't have to mow it. Pampas grass is great for outdoor backyard events because you can use it as natural décor. It brings a boho or rustic vibe to your home. For a DIY wedding, you can use dried pampas grass in mason jars. They work well as eco-friendly centerpieces in your wedding reception.
Include lawn games. Some old fashioned lawn games can be included in your backyard wedding reception to make it more fun. You also get your guests to mingle better as they play. The lawn games include: cornhole, jenga or croquet balls. You can personalize by painting them in your wedding colors.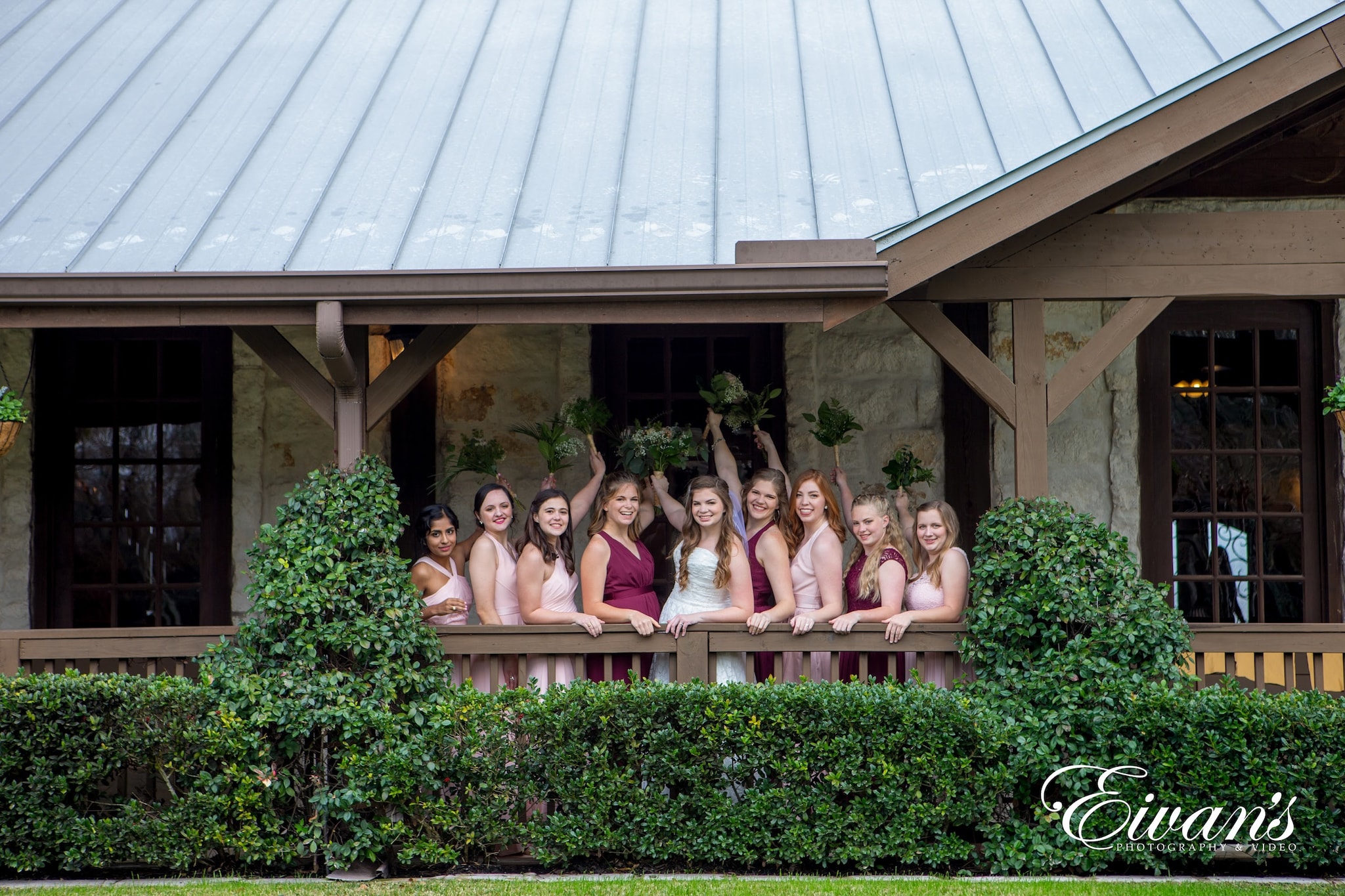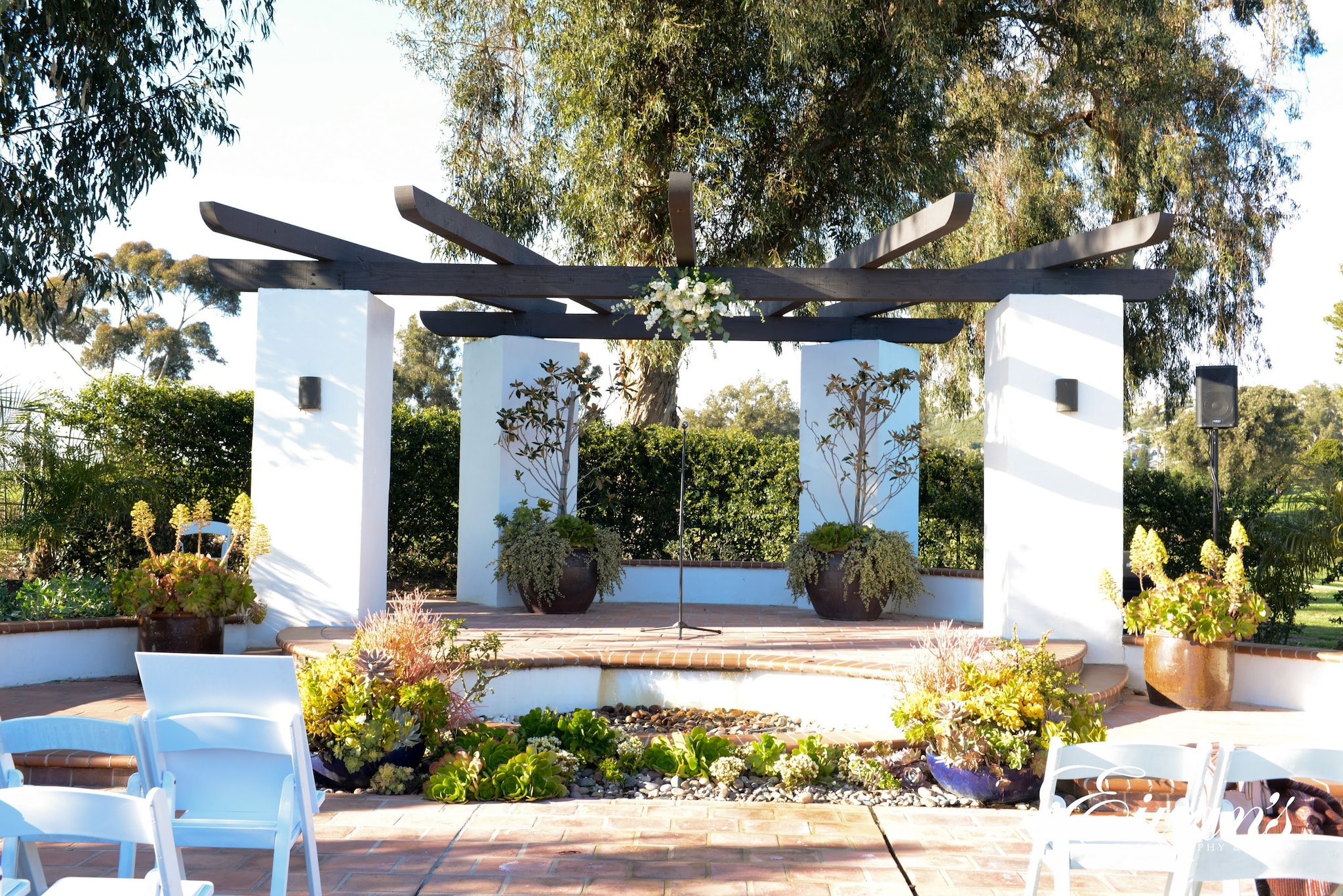 Hang chandeliers in trees. You may want to add some color and pop on your backyard. Hang some pretty chandeliers in your trees that go with your wedding color theme. It will make your wedding party feel come alive. Hang some string lights if you are a fan! These are always bright and beautiful especially an evening party after sunset. These lights do not affect the quality of your wedding photography or videography.
Use natural decorations from trees.

The trees in your backyard can be used as part of your décor for a rustic wedding. Use the tree branches to create a natural bohemian effect that is outstanding.
Drape some greenery on your tents. If you choose to install tents, take advantage of draping both fabrics and greenery. This creates an intimate soft feel. Keep the rest of the wedding color palette neutral to allow the greenery drapes to stand out.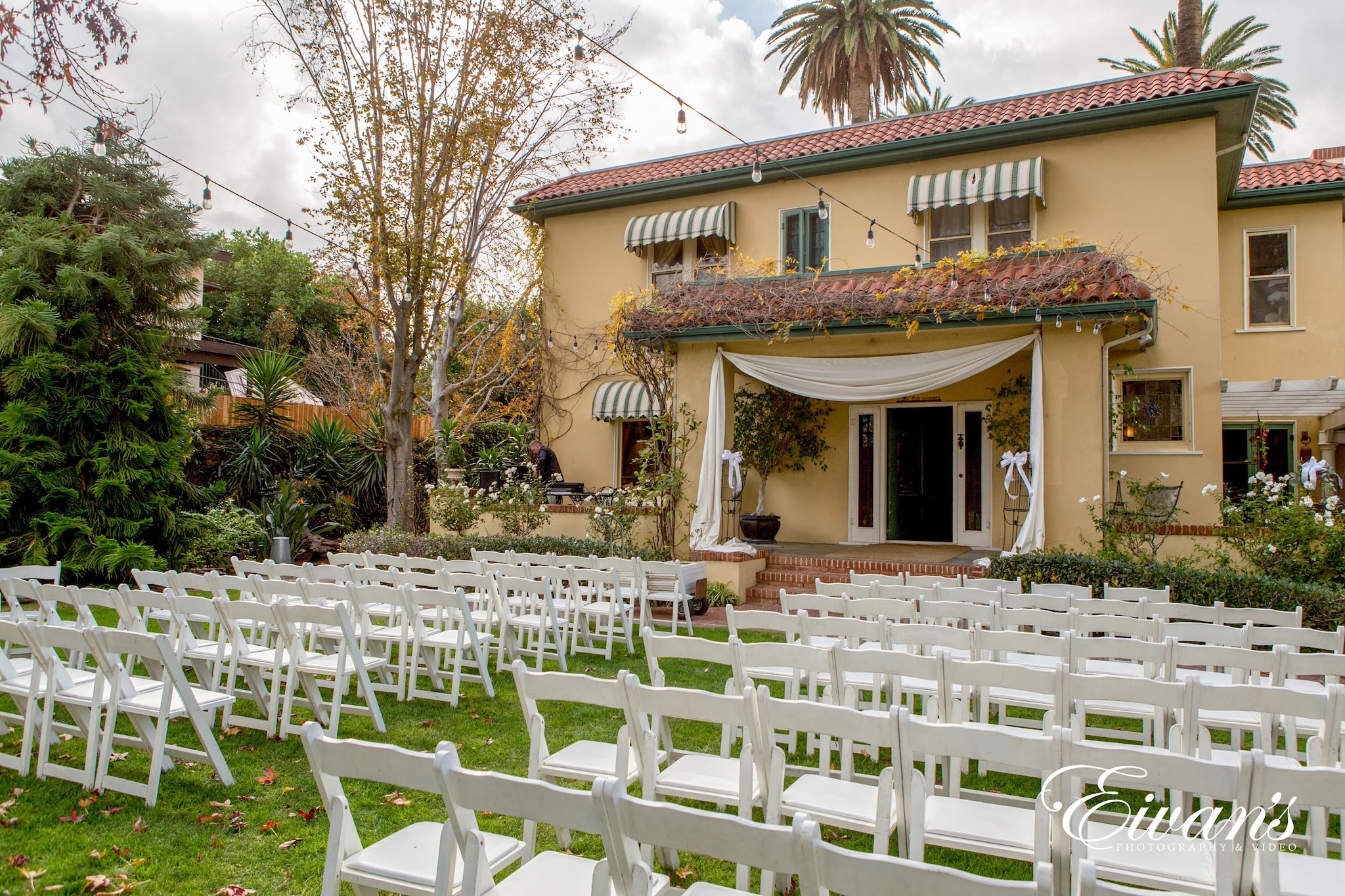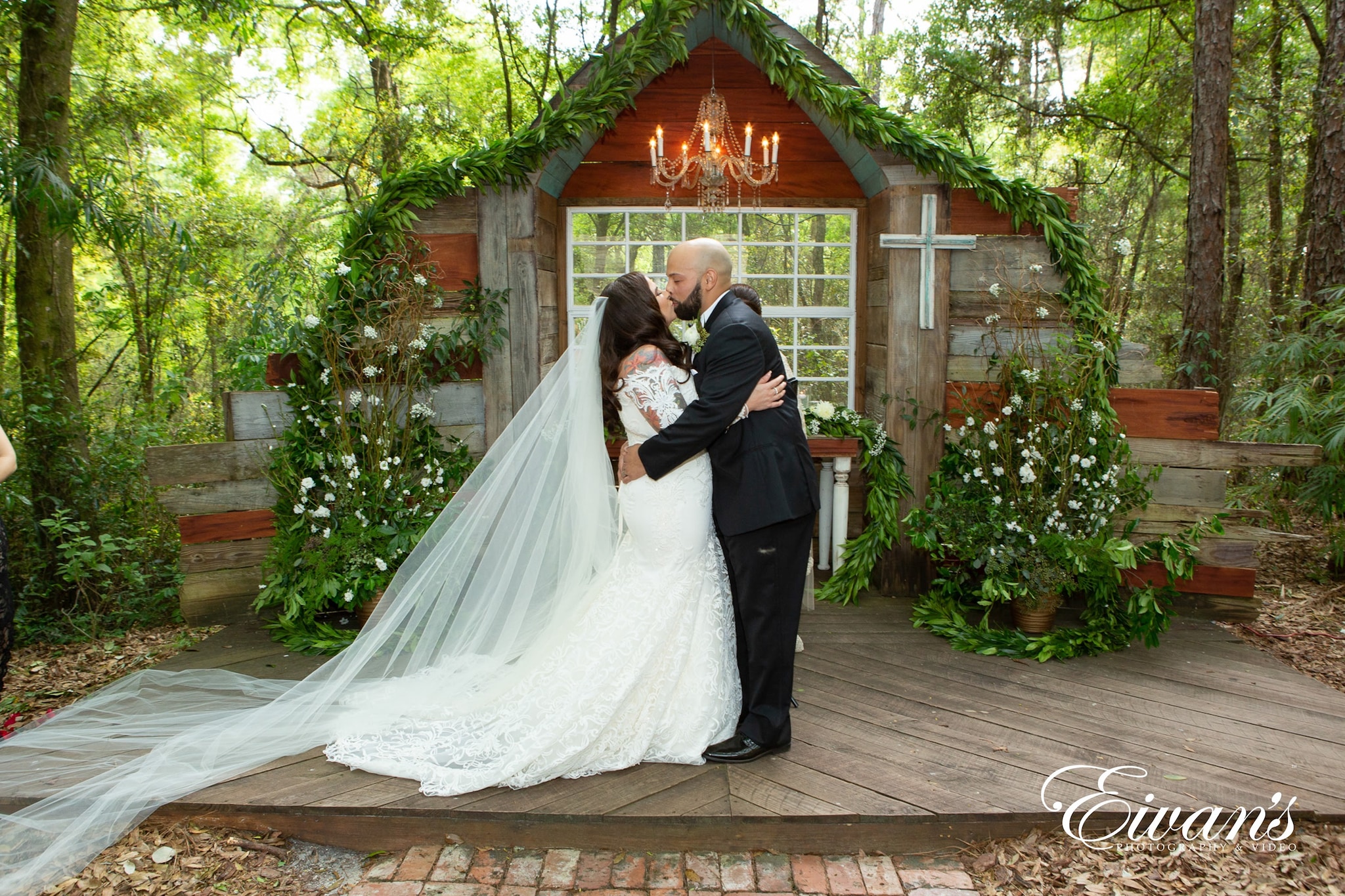 Invest in a unique dance floor.

If you have enough space to create a temporary dance floor, go ahead and do so. Use some popping color to create a fun space that guests will enjoy a good dance.
Have a lemonade stand.

This can be turned into what you want to provide at the wedding. Set an adorable lemonade or cocktail hour stand and stock it well. Serve the lemonade or cocktails as refreshments before the wedding party begins.
Take as many wedding photos. To create lasting memories with all your friends, get a photo booth to use for your wedding photos. You can get some printed for them to take home as escort cards.
With all these ideas, you can now decide what to use with your wedding planner.