20 most thrilling outdoor wedding photography ideas with tips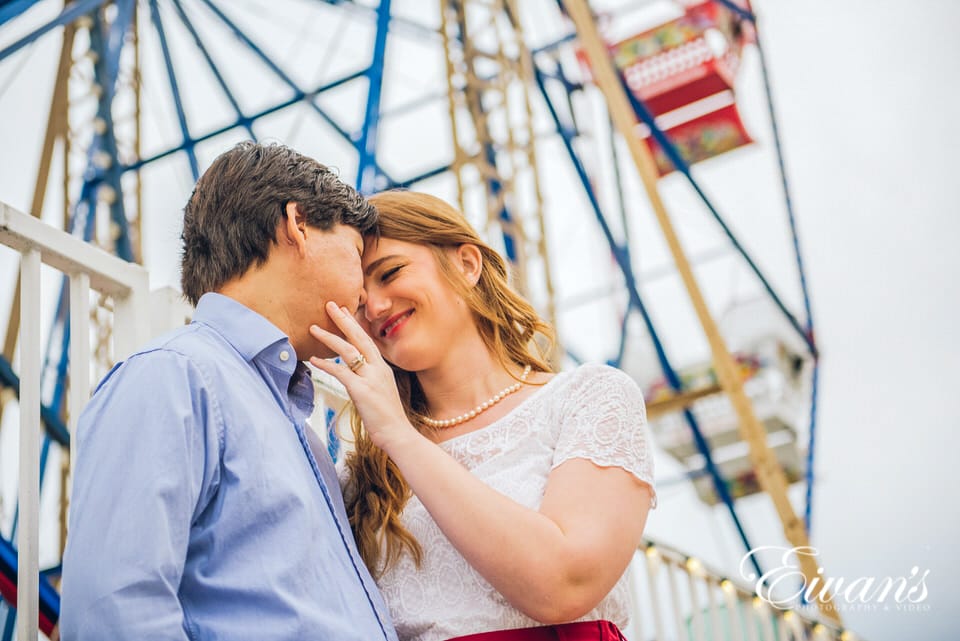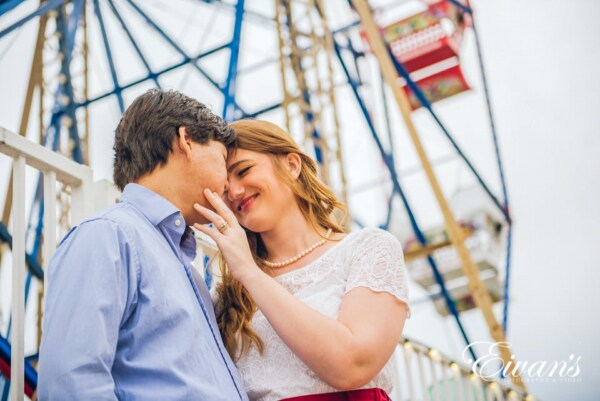 "In the arithmetic of love, one plus one equals everything, and two minus one equals nothing."
—Mignon McLaughlin
Outdoor wedding photography has become the latest trend for your wedding day. As the craze keeps on increasing its appreciators that is tempting many couples plan for outdoor wedding photography. Because of this new fashion trend, many outdoor wedding photography ideas generated. Photographers became more creative and designed a number of poses for outdoor photography. Many popular wedding photographers say that newly wedded couples now prefer various parks, hills, lakes, several outdoor wedding photo places that were only limited for the trips but that they now use them for wedding photography.
A number of outdoor photography ideas that are to take into account the different tastes of couples because some may want to be traditional, while others would like to differ. For the couple, some snaps and wedding portraits are more precious and memorable to put in their wedding album, so they prefer to capture their events in attractive atmospheres. So now, people all across the world are hiring professional photographers for their outdoor wedding photoshoot to have an exceptional wedding album.
Most of our advice to professional photographers for outdoor wedding photography is to take them at different locations. We even put in some ideas for the brides! So, if you are a bride to be who is preparing for the wedding, the following advice may be a bit too much, then you need to be concerned about when it comes to planning for your big day. Here are some thrilling outdoor wedding photography ideas that are way more different and amazing to try on your wedding.
There are several fascinating locations for a wedding photoshoot. Well-experienced wedding photographers will, of course, have their own list of memorable outdoor photo moments to catch. However, it's always a good idea to have your own creative input. Tell your photographer to make a shortlist of the poses and locations that they will focus on. For the outdoor shoot, the bride and groom have to move to different places for photography. Here are some of the great and unique ideas which will work great for outdoor wedding photography and are a guaranteed success for special moments.
Standing with the horses: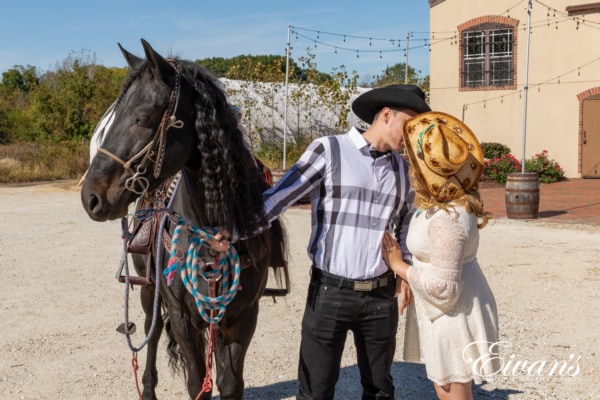 The farm is an excellent place to shoot for the wedding. Standing with a horse will look elegant in a photo frame. This outdoor wedding photography idea will work great during the winter. The best part is to click some moments of the bride and groom randomly spending time with a horse. For example, both of them walking with the horse and talking to each other is a great moment to capture. Standing near the horse in a romantic pose is also a great idea.
Sitting in an outdoor setting: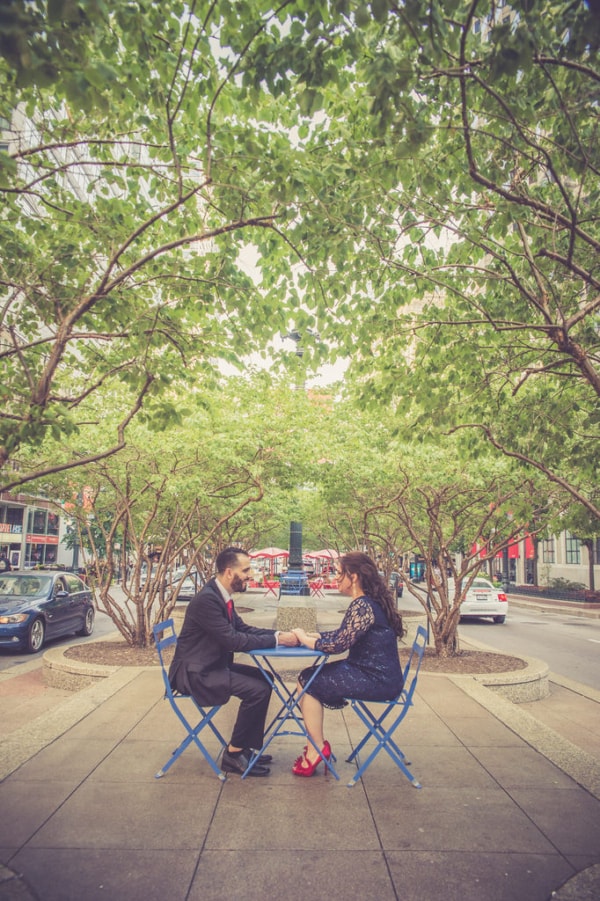 This is a challenging but yet charming pose to capture in outdoor photography for the wedding. Capture the moments of the bride and groom sitting elegantly on a table setting outdoor, observing the natural light, and talking to each other.
Posing ahead of a huge tree trunk: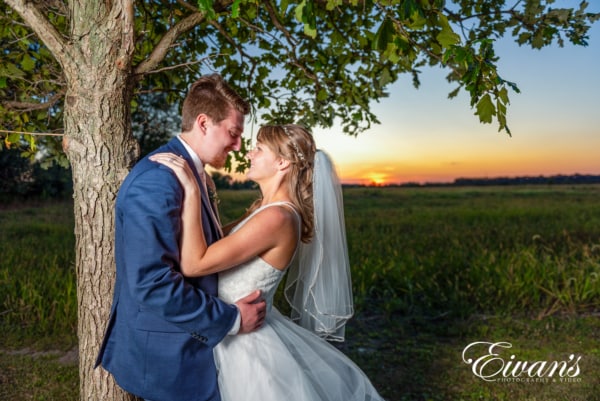 If the photographers are professionals and well-experienced, they will know how to use every natural thing for a perfect capture without a shot list. There are sometimes some natural objects which look great when you think of capturing something memorable. The bride and groom posing in front of a big tree trunk during the golden hour is something unforgettable. It is also a very pocket-friendly outdoor wedding photography idea.
Jumping on the beach: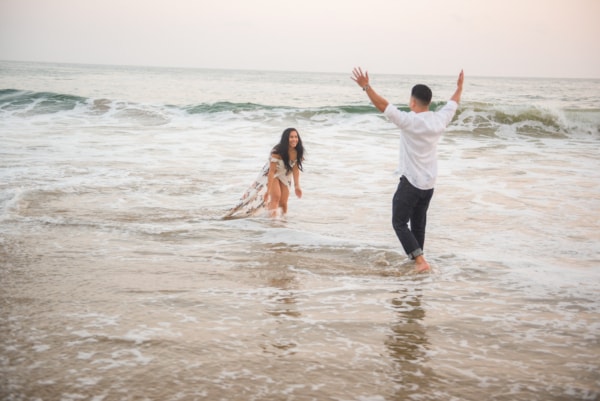 Photograph a memorable moment of a throwback to childhood as both parties are hanging for the newlyweds on a jump rope on a beach. This fun and unique outdoor wedding photography ideas will make you smile and laugh. If not, then just hug each other or make a dance step pose on the beach to capture.
Inside an elevator:
Does your wedding planning include getting married in a big, lovely resort or hotel? Use the outdoor location or, exclusive elevators to play elevator tags with the wedding party. Couples kissing in the elevator is a timeless pose and an ideal outdoor location for a wedding photoshoot.
Under the veil: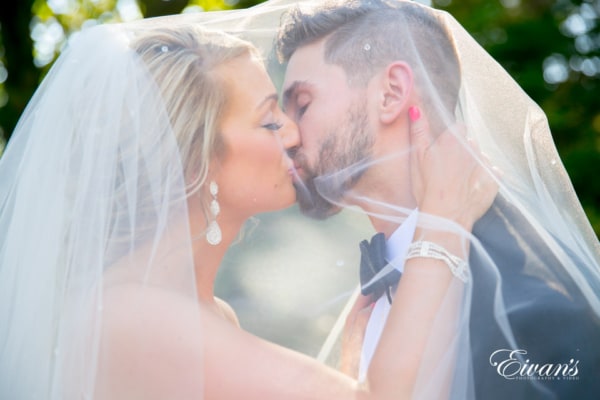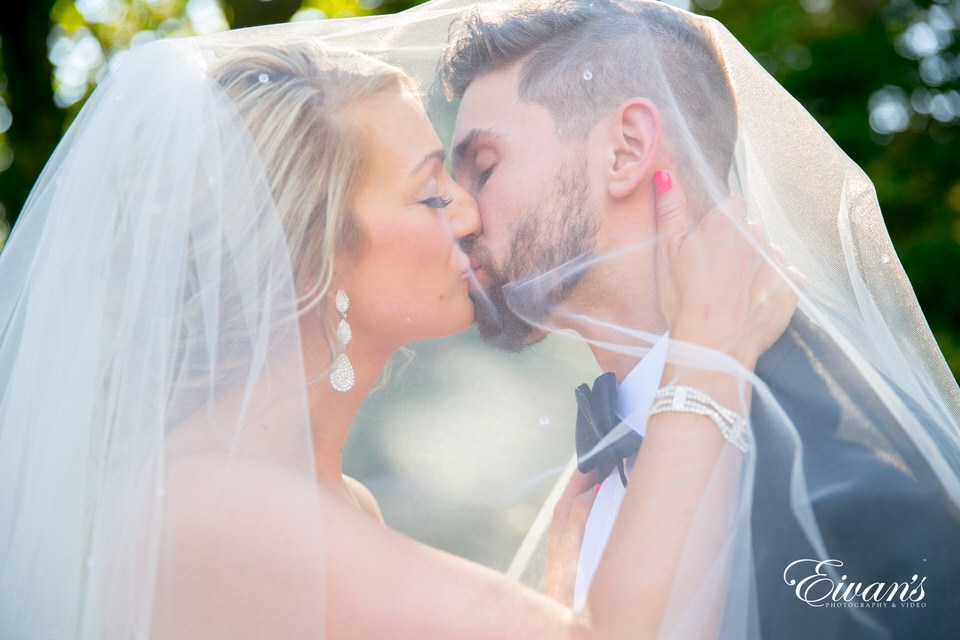 Recall your favorite wedding photo! Reveal the embracing couple for a fun and playful wedding picture under the veil. It may be hard to set up the shot during the photoshoot, but it's worth trying.
At a windy place: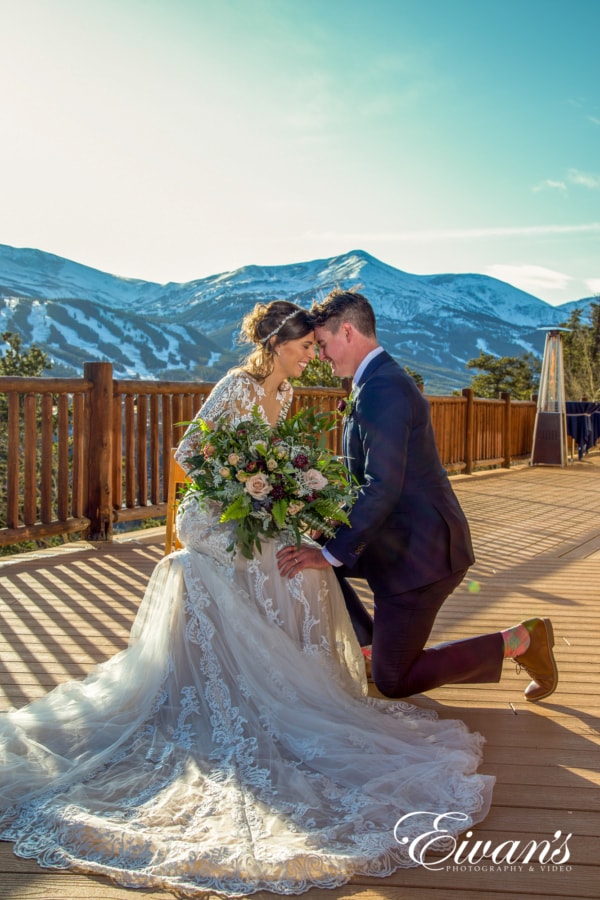 At the top of a mountain, capture some filmy moments with the fast wind blowing. It will give a motion effect to the pictures as the bride's dress and hairs are flowing with the wind. Try to capture different moments in the air.
On the staircase: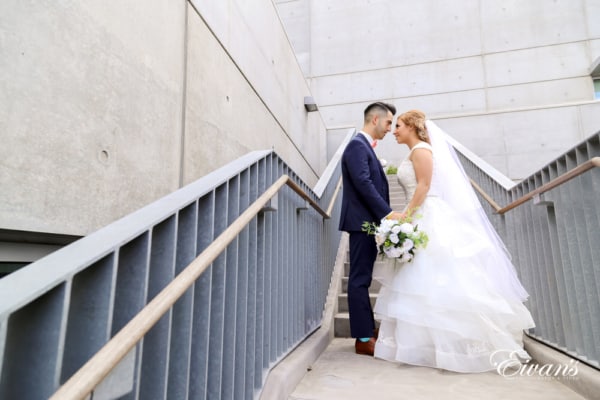 Using stunning stairs and couches to build levels in your bridal party images, whether sitting or standing. It shows each dress and frame each time when the bride poses uniquely.
Appreciating the architecture: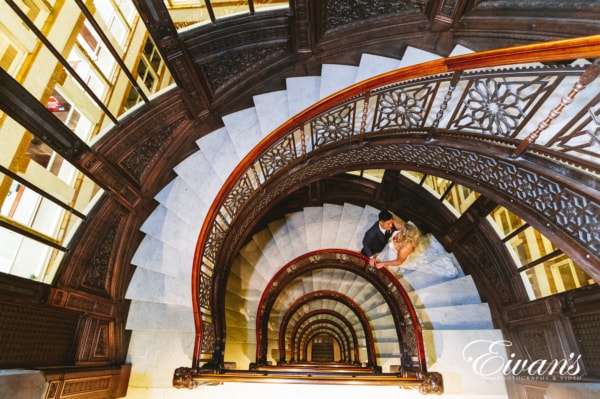 There's nothing like a beautiful architecture for a stunning picture to frame your wedding party. Pick up the suit and dress colors, assemble your party in an alleyway or against a unique piece. Try to match the dress color with the location for a remarkable outcome and prepare for the outdoor photography there.
Remind your first date: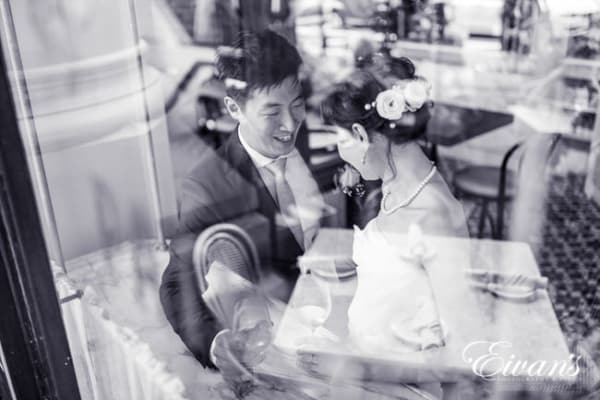 An outdoor wedding means a lot of bright exposure for photographs. Stop off and take along your wedding photographer for a couple of precious first times of your meet-ups, perhaps where you had your first date. Take some catchy pictures with different poses at the place.
At the Amusement Park: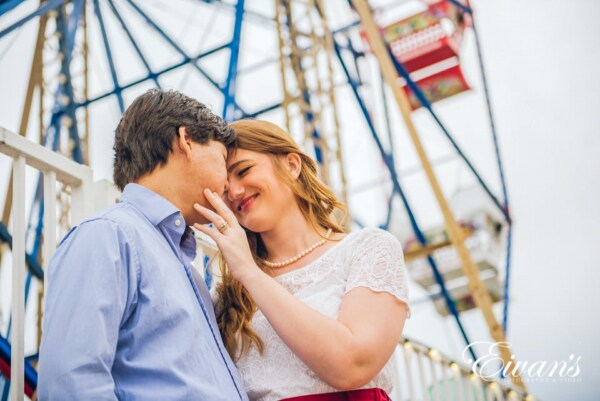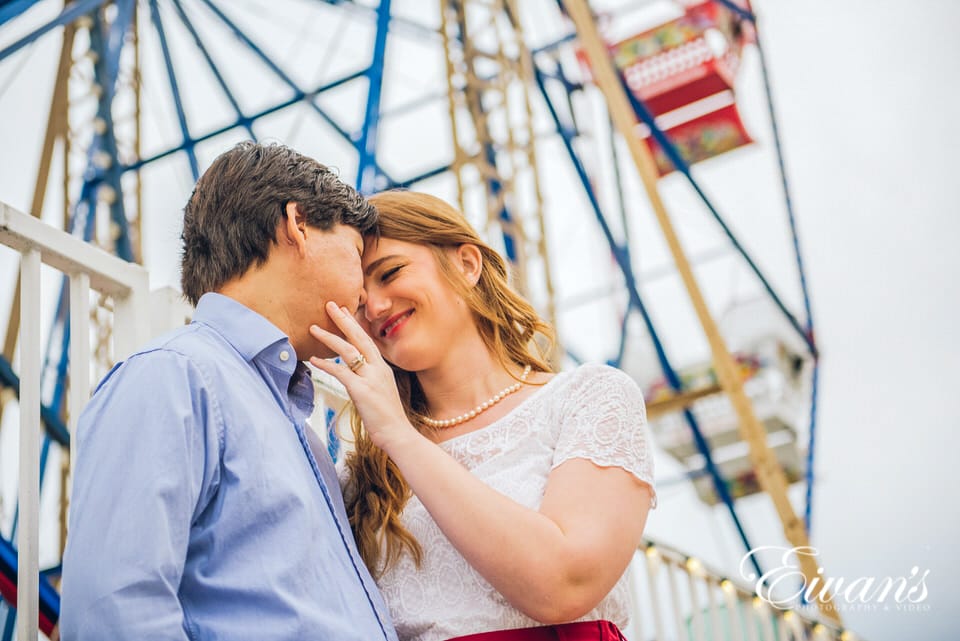 Relive the beautiful moments of your childhood and meticulously plan a great wedding party photo at the same time. Take advantage of various levels and angles at the amusement park. Make the bride and groom pose like they're getting ready for a race and capture the moment.
Keep it simple: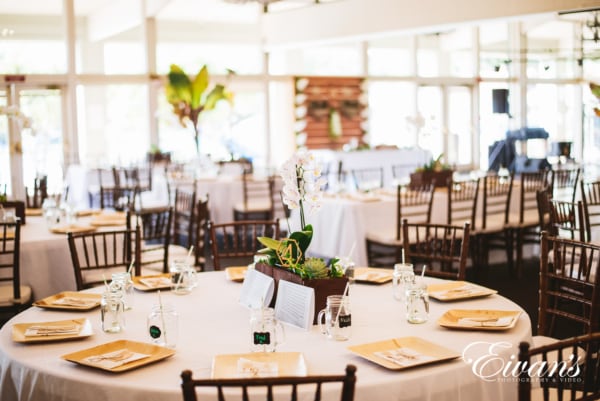 Capture the outdoor table settings. Make them simple by putting a champagne bucket with some flowers or decorative glasses over the table and make it a part of your wedding album. Alternatively, hold things transparent with tiny blooms set in vessels at different heights.
Arrange a floral wooden backdrop: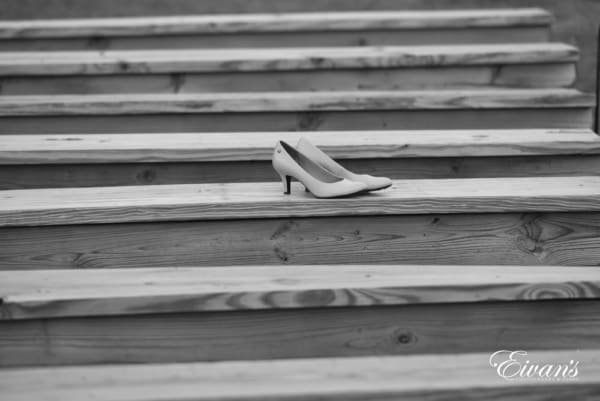 What better way than with some lovely leaves and flowers is to render your context outdoors? This exuberant design immediately sets up the wooden framework for the perfect marriage environment in an outdoor location like a park or forest or under a tree.
Vintage picture display: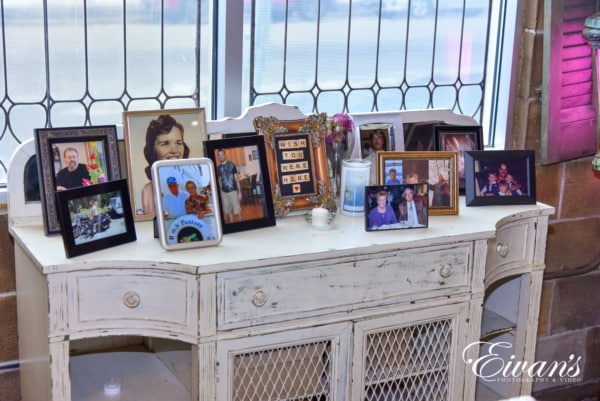 When framed on the outside of the venue, these designs seem like artworks. Place them on the outside walls, or on a table, of the site and capture beautiful pictures with them. Make the bride and groom pose in front of the wall holding some notes or cards.
On the road: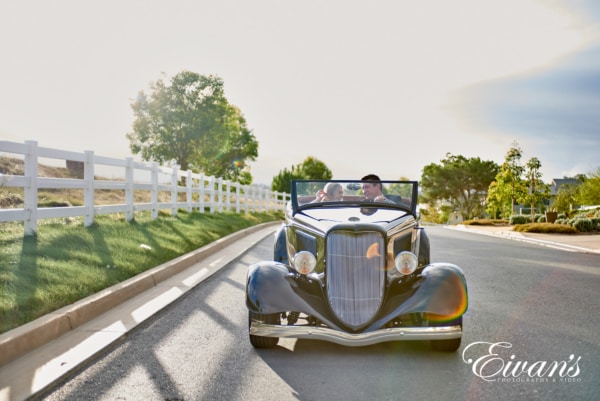 This arrangement on an empty highway makes the photo look majestic, generating the impression of just two of them in the whole world. Bride and groom walking on the road and capturing this moment from far away is a great idea.
Give it a theme:
Try to know about the interests of the bride and groom. For instance, if they are a huge fan of Harry Potter or Game of Thrones give the portrait a theme of the movie or use some similar sort of locations for the wedding photoshoot.
Use scenery: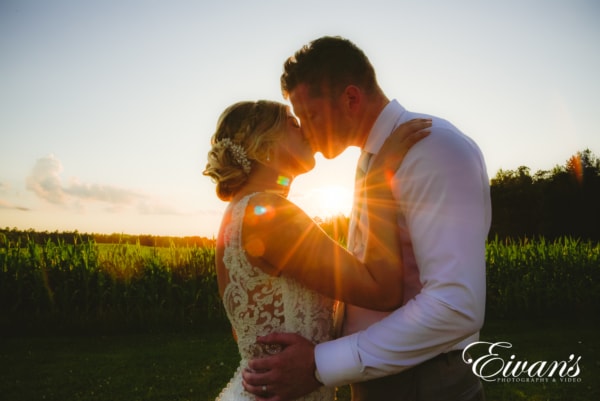 Natural frames the perfect picture for you at times. Deal with your backdrop's original design, breaking into groups to blend with the surrounding landscape, For example, take a picture with a sunset during the first look.
Inside the church:
An emotional picture can be captured in the church while both the bride and groom are praying for one another. Blowing candles and the atmosphere of the empty church will be an excellent location for outdoor wedding photography. The bride and groom fully prepared for the wedding can opt for a beautiful church for their photoshoot.
Inside the barn: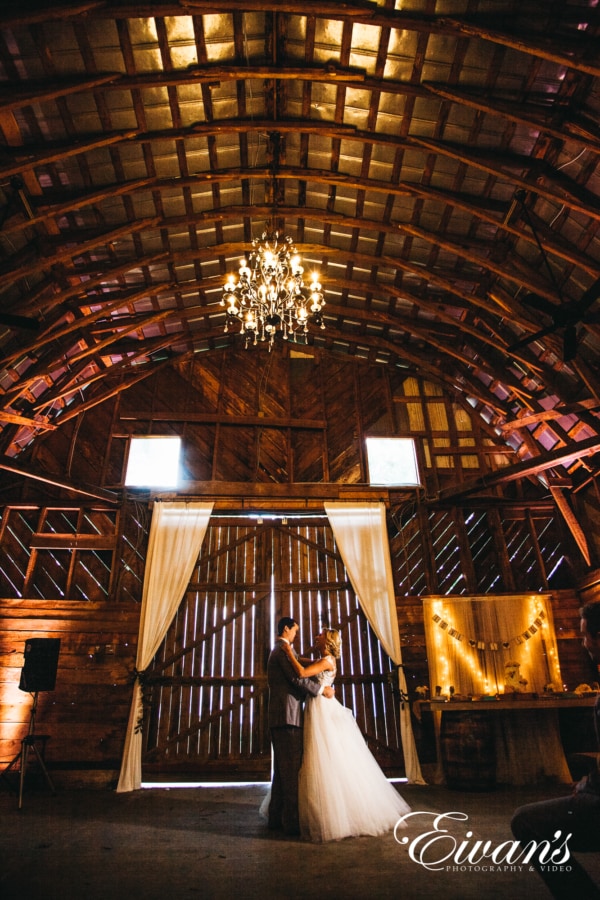 The barn is considered to be an excellent place for wedding photography. Bride and groom posing at different locations in the barn is such a romantic wedding photo idea. Capturing the whole barn location from far away with the bride and groom standing in front of the barn door will have a significant effect on the wedding album.
In a flower garden: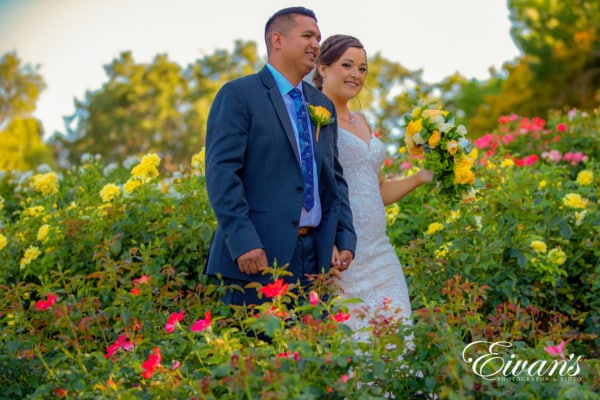 Imagine yourself in a beautiful flower garden dolled up in the dress of a bride. Feeling stunning? Make your dream come true with this idea for an outdoor wedding photoshoot. Different poses and close-ups can be made in between the colorful flowers of the spring. Wedding photography tip, if it's a sunny day, wear a hat, if it's a winter wedding, make the couple wear a jacket and gloves. This will add detail to the outdoor photography along with suitable dresses, will give a theme to it.
Most importantly, select photo ideas for the wedding party which display you and the distinctive personalities of your beloved one in the most enamoring way. Those images will be the fairy tale in your wedding photo book for many years to come. Let help you find an affordable wedding photographer.