If you have a big family to attend your wedding party, then August is one of the best months to consider. Just make sure you put on that sunblock for a hot summer wedding, though.
Summer is known as one of the most popular seasons for a wedding ceremony. Unfortunately, due to COVID-19 restrictions and social distancing measures, the wedding industry has been hugely affected by weddings being downsized or canceled. But, that doesn't mean you should postpone your wedding planning. Don't let it mar your excitement, so go ahead and plan that August wedding you have been dreaming of.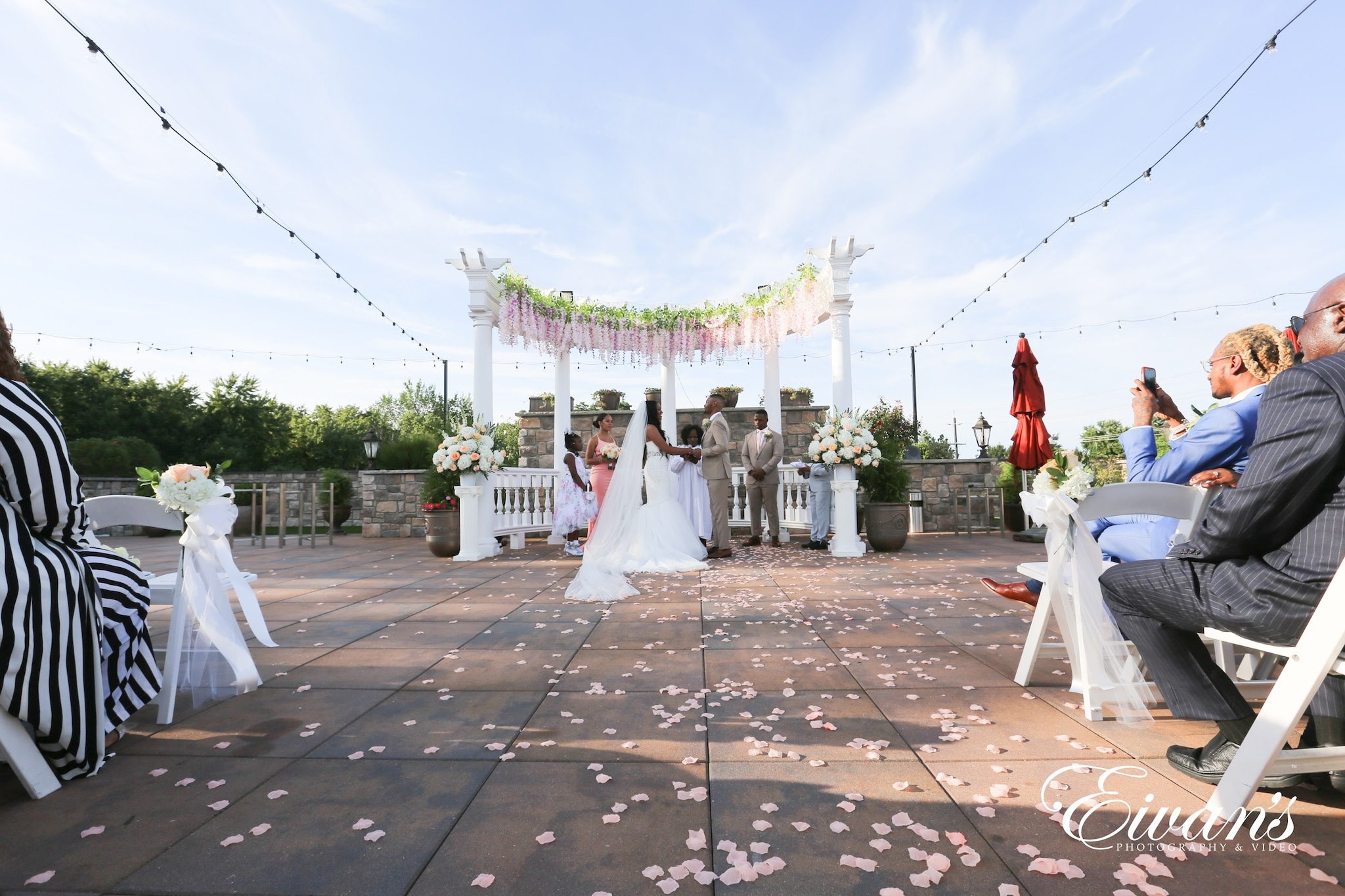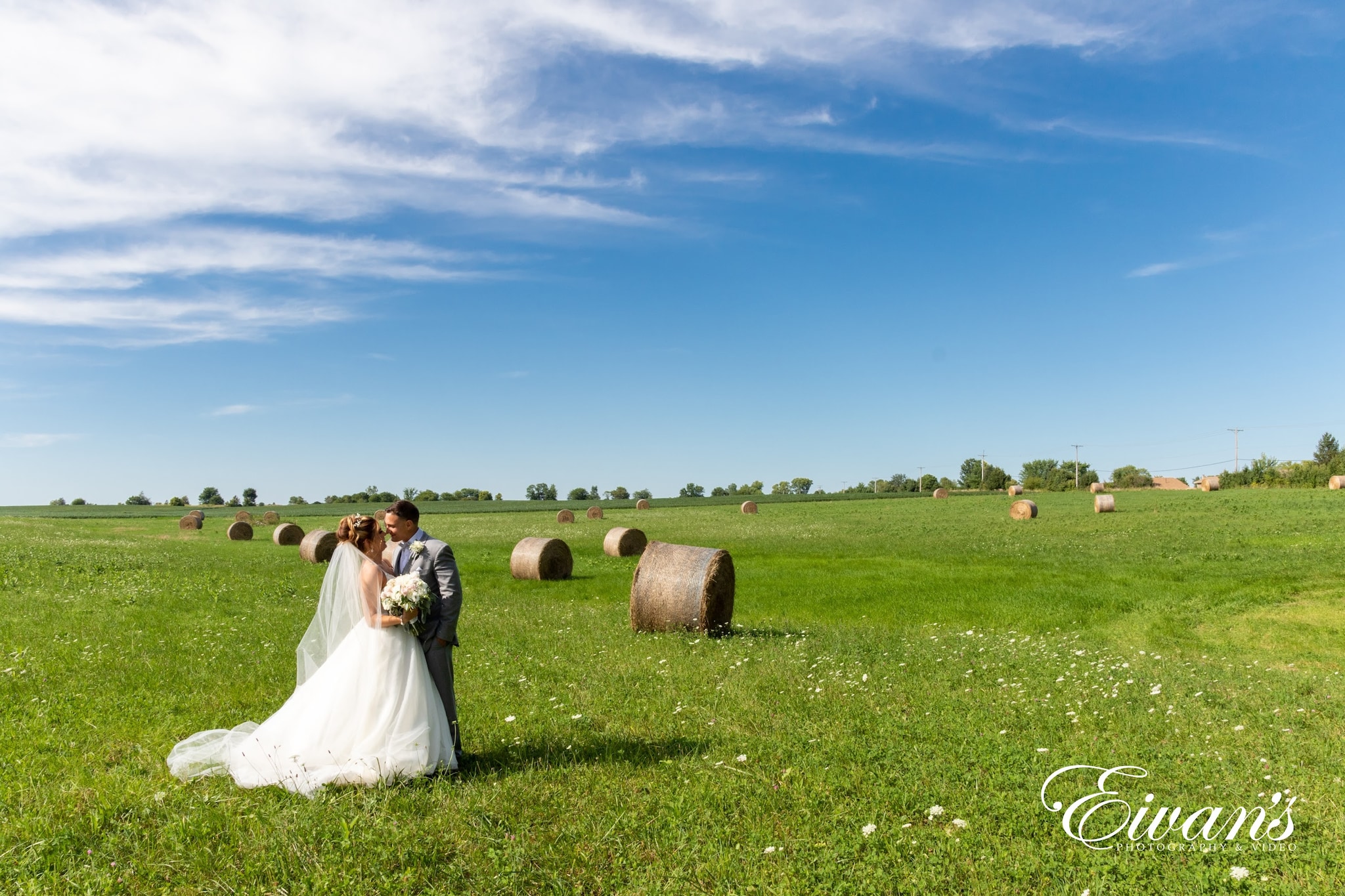 What it Means to Have an August Wedding
Just like winter, fall, and spring weddings, getting married in the summer season has both pros and cons. But, if you like large gatherings and enjoy balmy breezes and clear blue skies, then the sweet summertime is the perfect season to tie the knot. There are also fewer holidays you need to work around during this month and season too, so you and your fiancé don't have to worry about your guests still on their holiday somewhere away from your wedding venue.
Getting married in August means tons of wonderful opportunities to take advantage of on your big day. You can serve a variety of amazing seasonal treats or tie the knot on a nice beach. Whether it's the beginning of the month or in late August, endless options are waiting for you. If you want to know more about why so many couples choose to wed during this month, then we have compiled a short list for you.
Planning a menu has never been easier
When it comes to your wedding menu, you're in luck if you are getting married in August. Since summer is the best season where you can have incredible farm produce, you can easily spice up your menu for your wedding.
Even if you go local or just go with the seasonal foods available, there are still tons of options to choose from. Locally grown pumpkins and colorful vegetables and fruits are in great abundance. This will allow you to plan a vibrant menu without breaking your bank account.
Since the weather is warm, your guests might not be into heavy meals. With this, you can simply hold a simple brunch buffet where you can serve satisfying light or finger foods, which can also be much cheaper than full-course plated meals. Moreover, you can just focus on drinks and appetizers instead of rich main courses and expensive desserts if you wanted.
Afterward, you can complete your August wedding with summer-inspired desserts like yummy ice cream, sorbet, or other frozen treats such as gelato and snow cones. These will help cool down your guest on your warm summer wedding day. There are many other amazing options that you can consider, so don't be afraid to explore.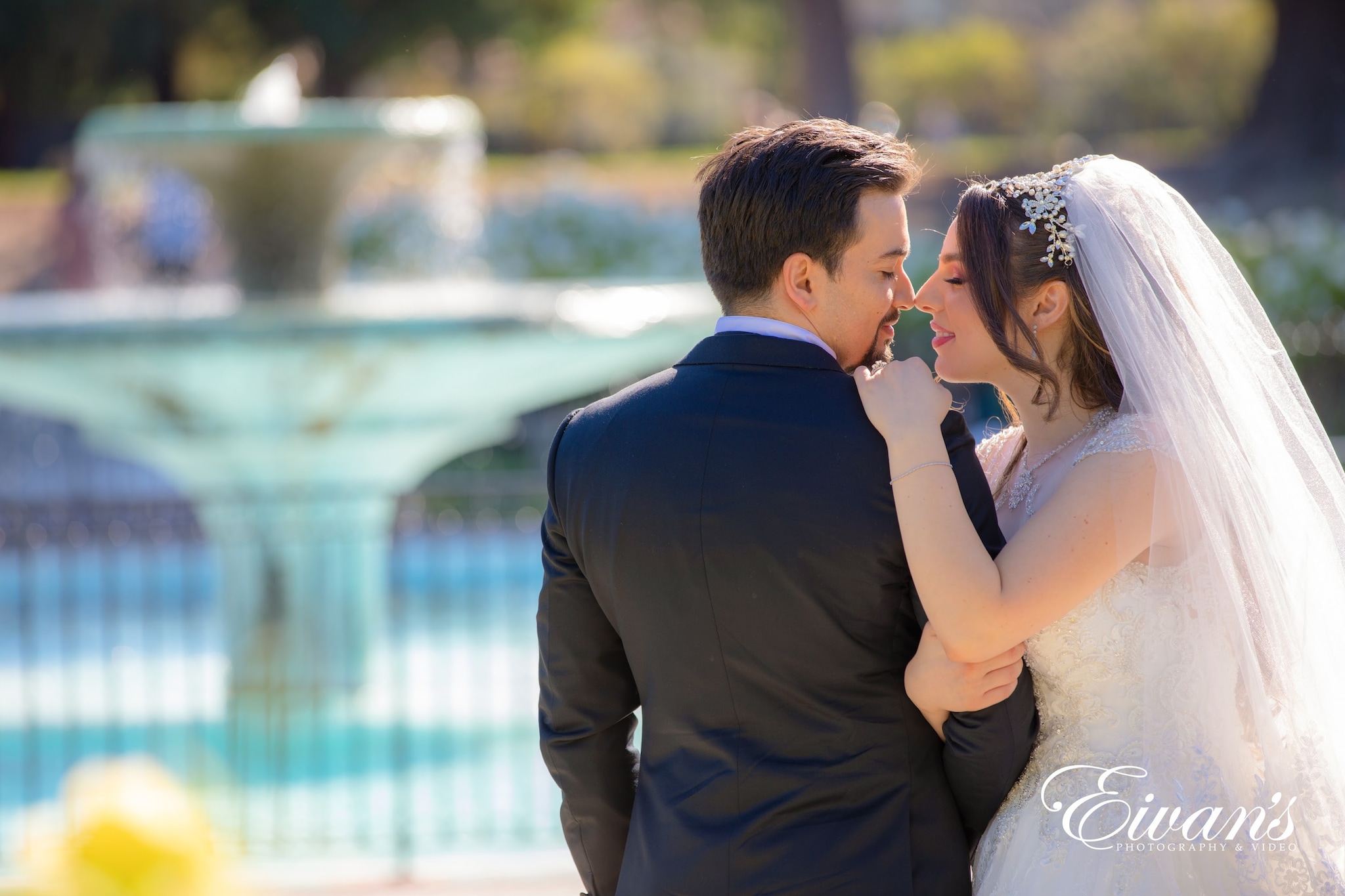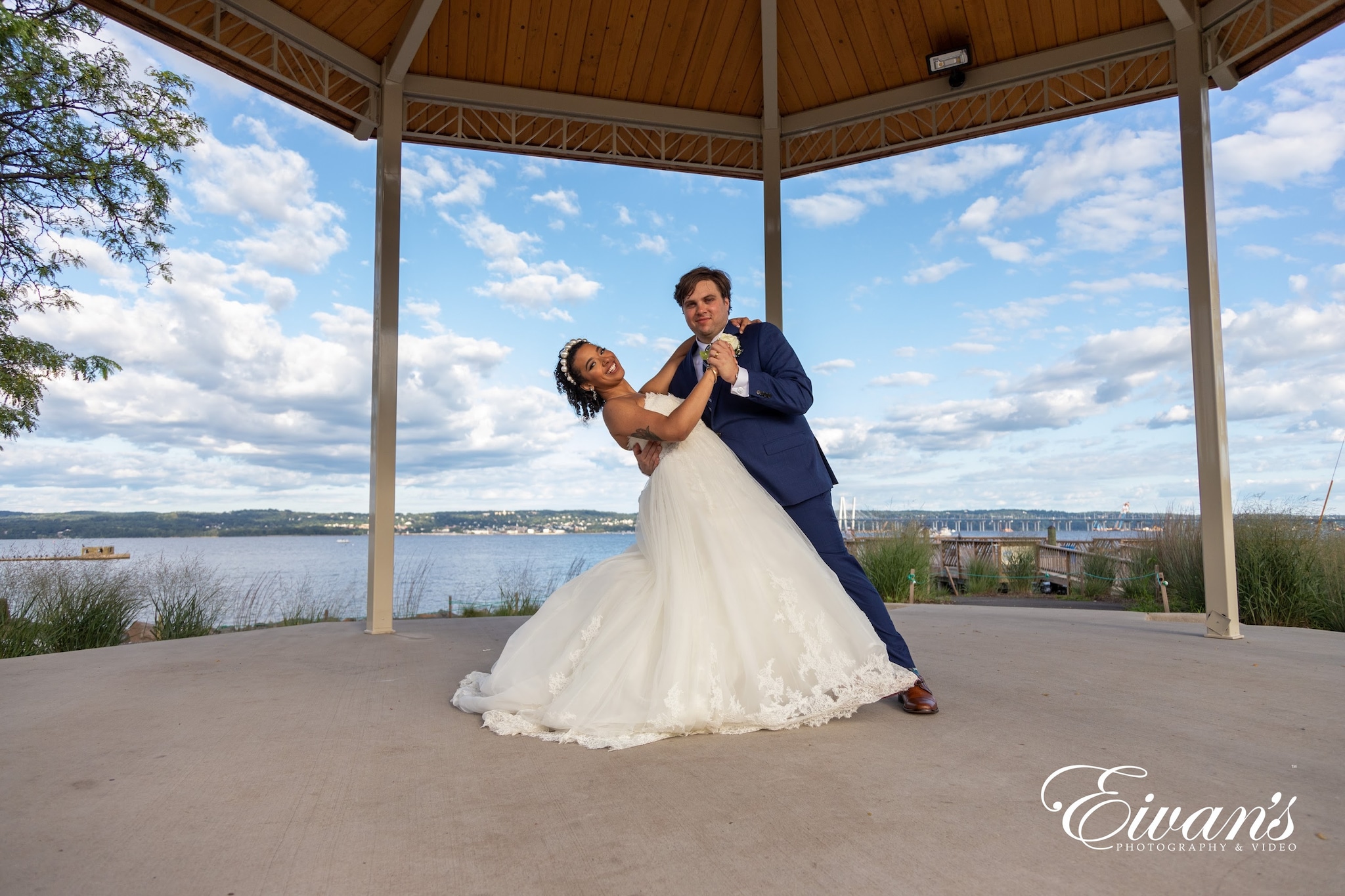 Have a joyful and colorful wedding
With flowers in full bloom and the sun smiling down, the happiness in the atmosphere is definitely evident. Weddings are a celebration of love and summer is always filled with joy, so there could not be any better time for it. There is always something with summer that makes people feel refreshed and eager to step out of their homes. So, whether it is an indoor or outdoor wedding ceremony, you can guarantee that everyone will be ready to have fun and celebrate with you on your big day.
Plus, people love to pull out their colorful clothes to wear during this season while the weather is clear. As the season becomes warmer, we tend to shift from the pale colors to brighter and deeper hues. Therefore, if you want a cheerful and bright crowd to liven up your own wedding, start planning your wedding in August.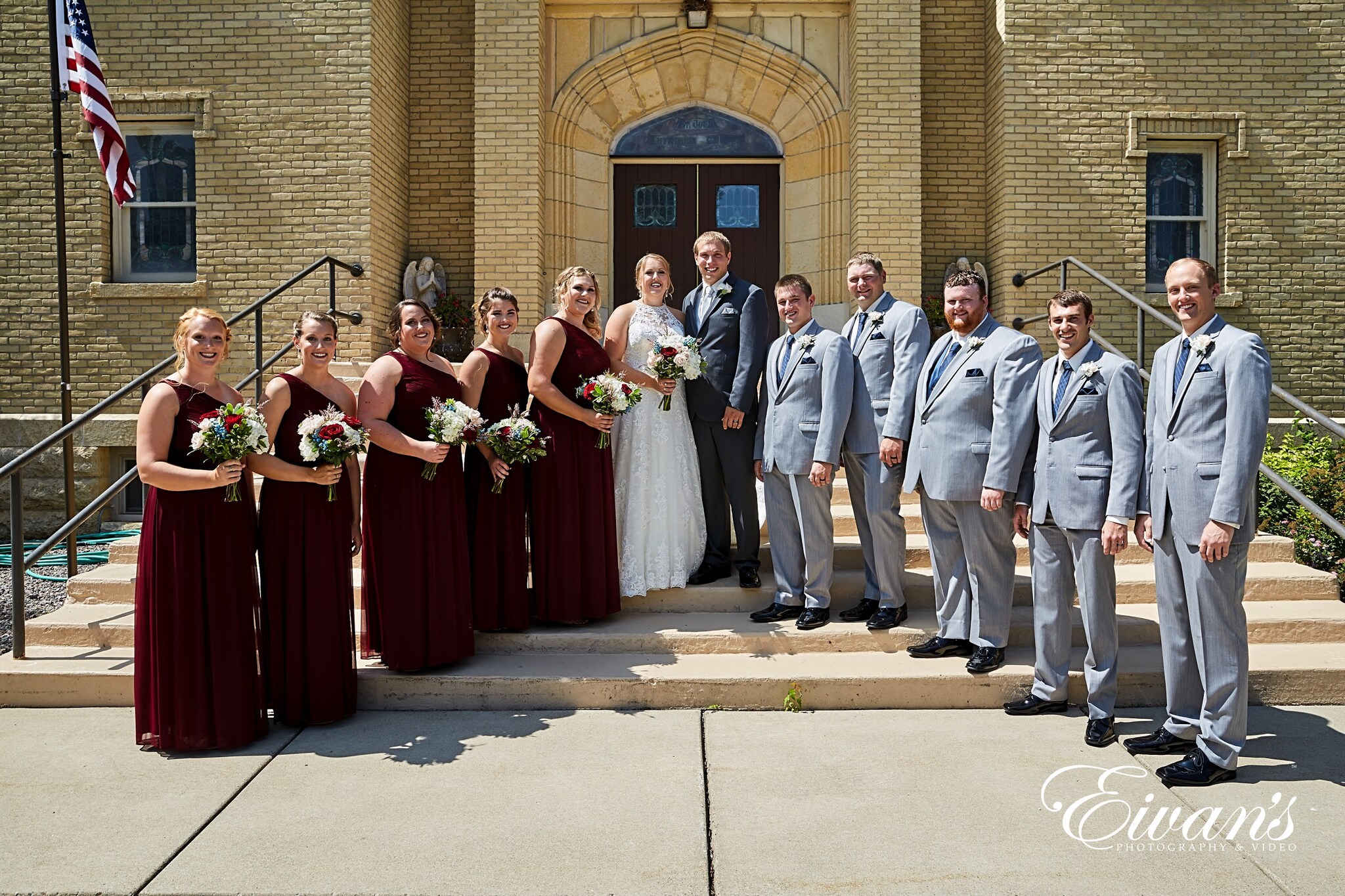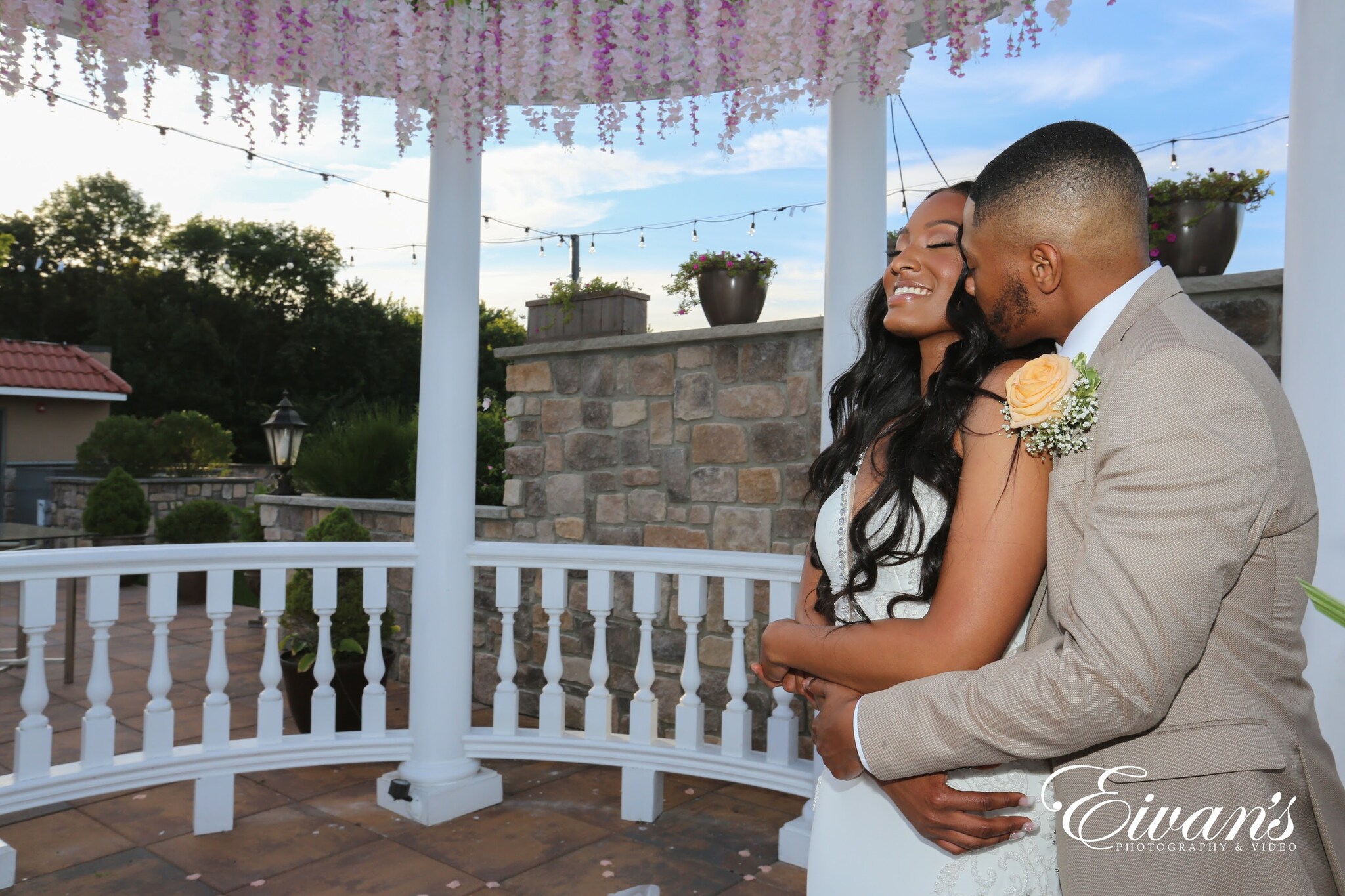 Availability of wedding venues
While it is true that August is a prime wedding month, which means more competition when it comes to wedding vendors and venues, there are other event spaces that you can consider to hold the ceremony. Due to the nice weather, you can always have the reception in a backyard or on a patio for a local wedding.
Being able to hold an outdoor wedding also gives you more possibilities when it comes to figuring out the logistics because you don't have to deal with the cold or thick snow. In addition, there are certain venues feasible only during summers like a park or a beach setting.
If you have other venues in mind, make sure to book them in advance, along with the wedding vendors and keep an eye out for rates when planning your budget too. It might also help to plan your wedding on a weekday. Choosing the right wedding date can certainly impact your choice of venue.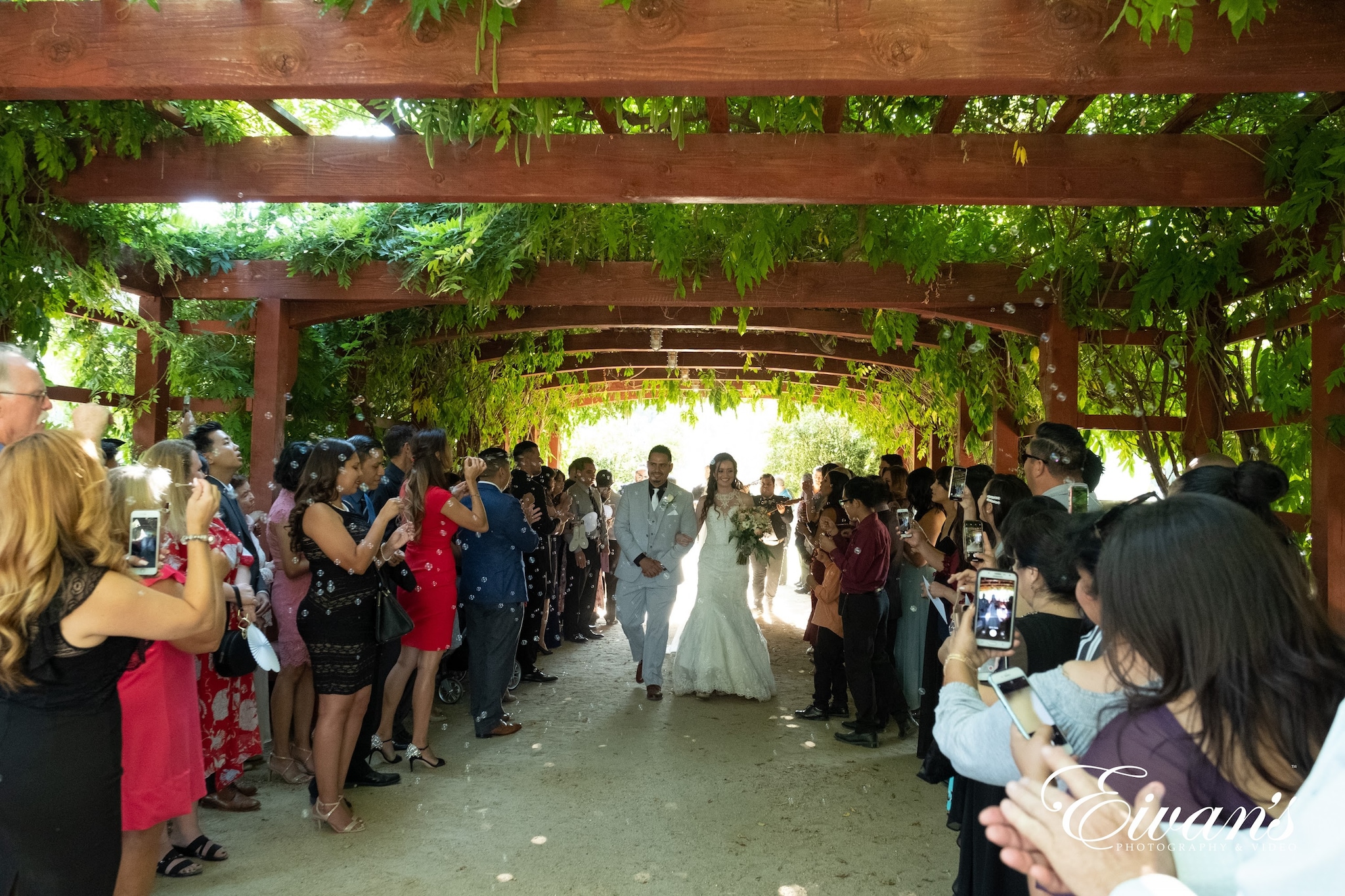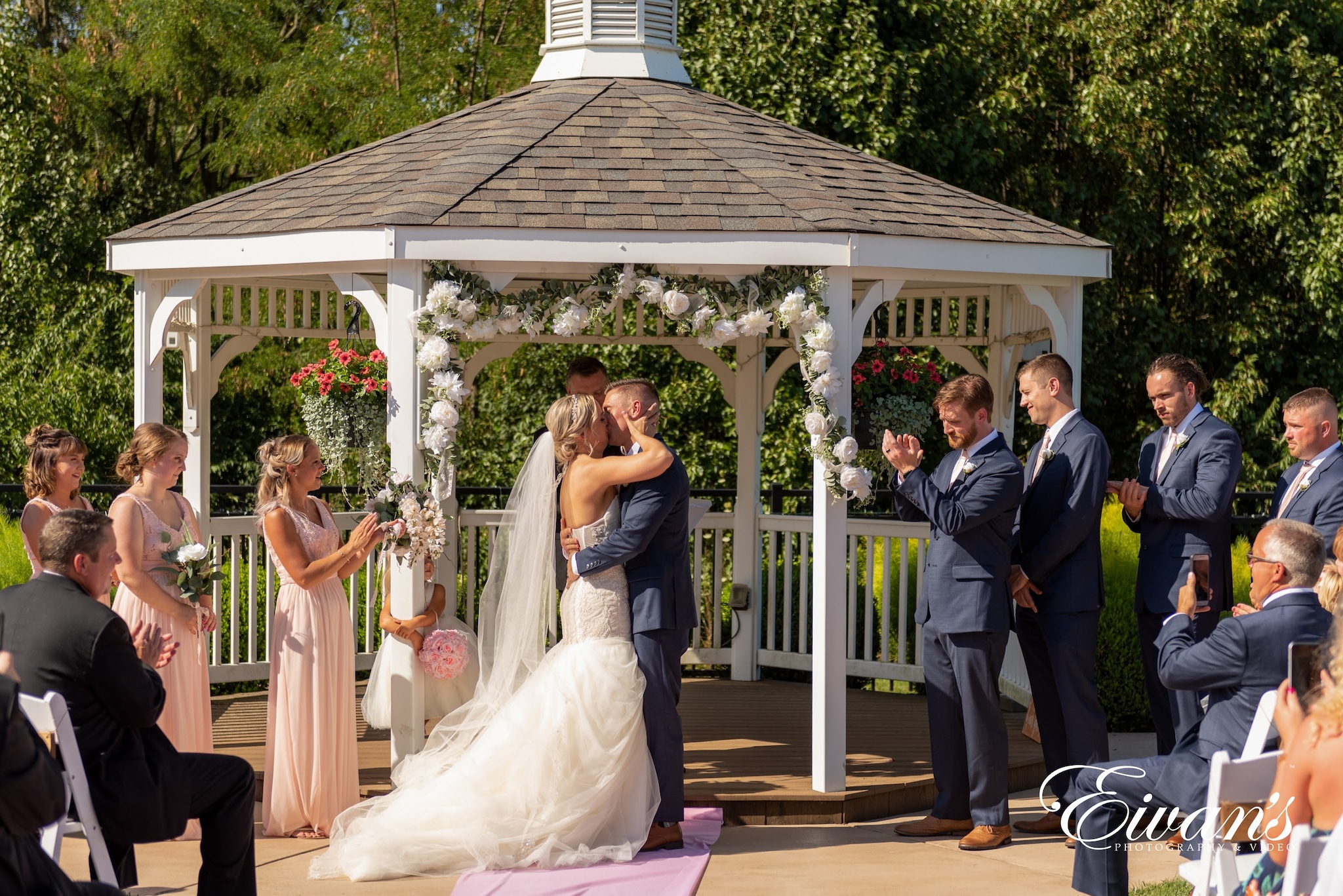 More dress options for brides and bridesmaids
Whether you are preparing for a bridal shower or looking for a show-stopper wedding dress for your big day, finding a perfect outfit for the wedding will never be a problem with August weddings. Thanks to the warm summer weather, you won't be forced to look for an option that will need to cover your arms. A lot of designers and reputable wedding websites feature plenty of dresses with strapless necklines or sleeveless, which has been the common trend for a while.
Your option for a wedding outfit is endless, but make sure you pick the one you are comfortable with. Pick the one in soft, breathable fabric. It must also be airy and not thick, so you won't melt from the heat in the middle of your wedding party or at the end of the end. You will be wearing that dress the entire event and you'll probably look at that for years or decades through your wedding photos, so find the dress that will make you feel good about yourself.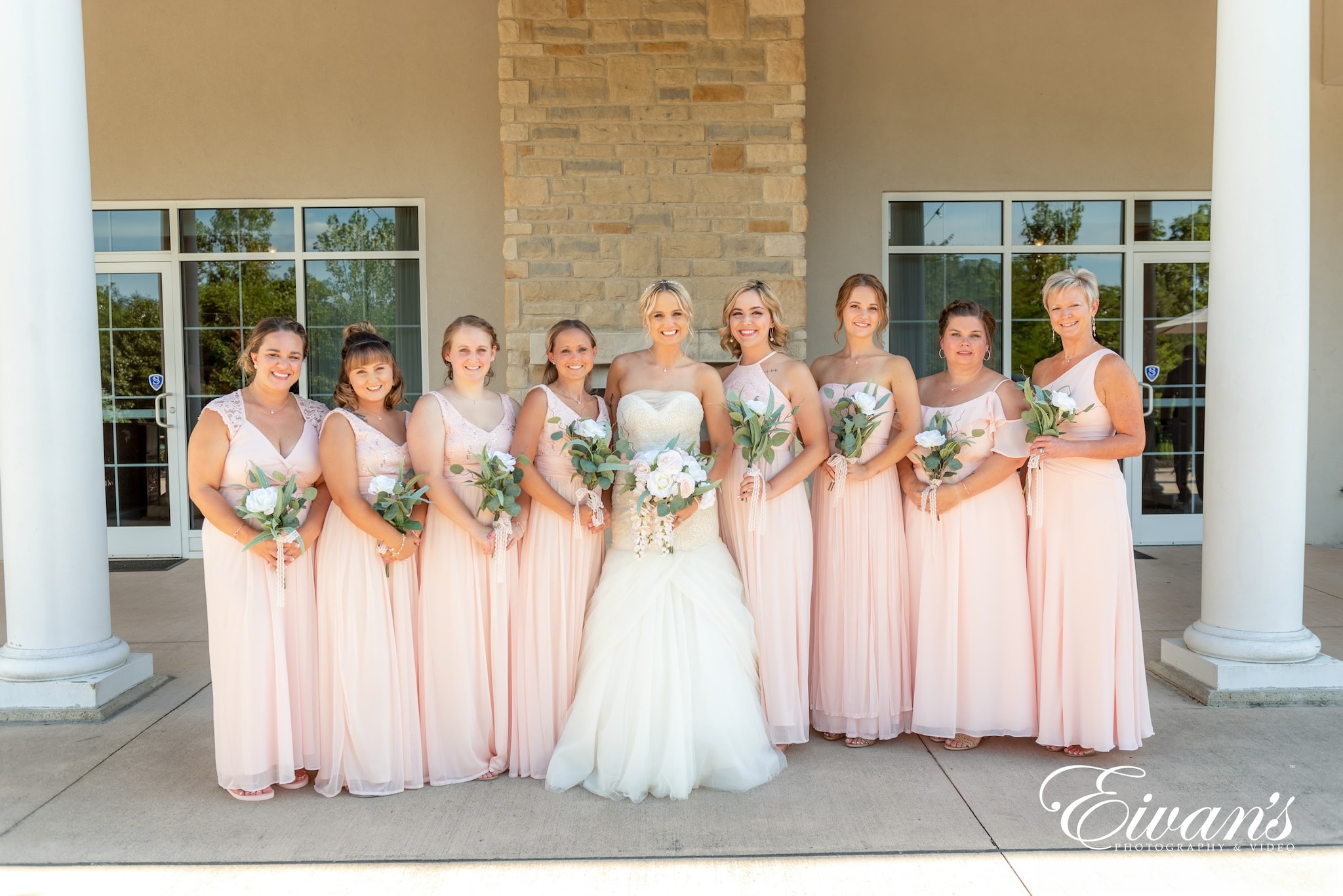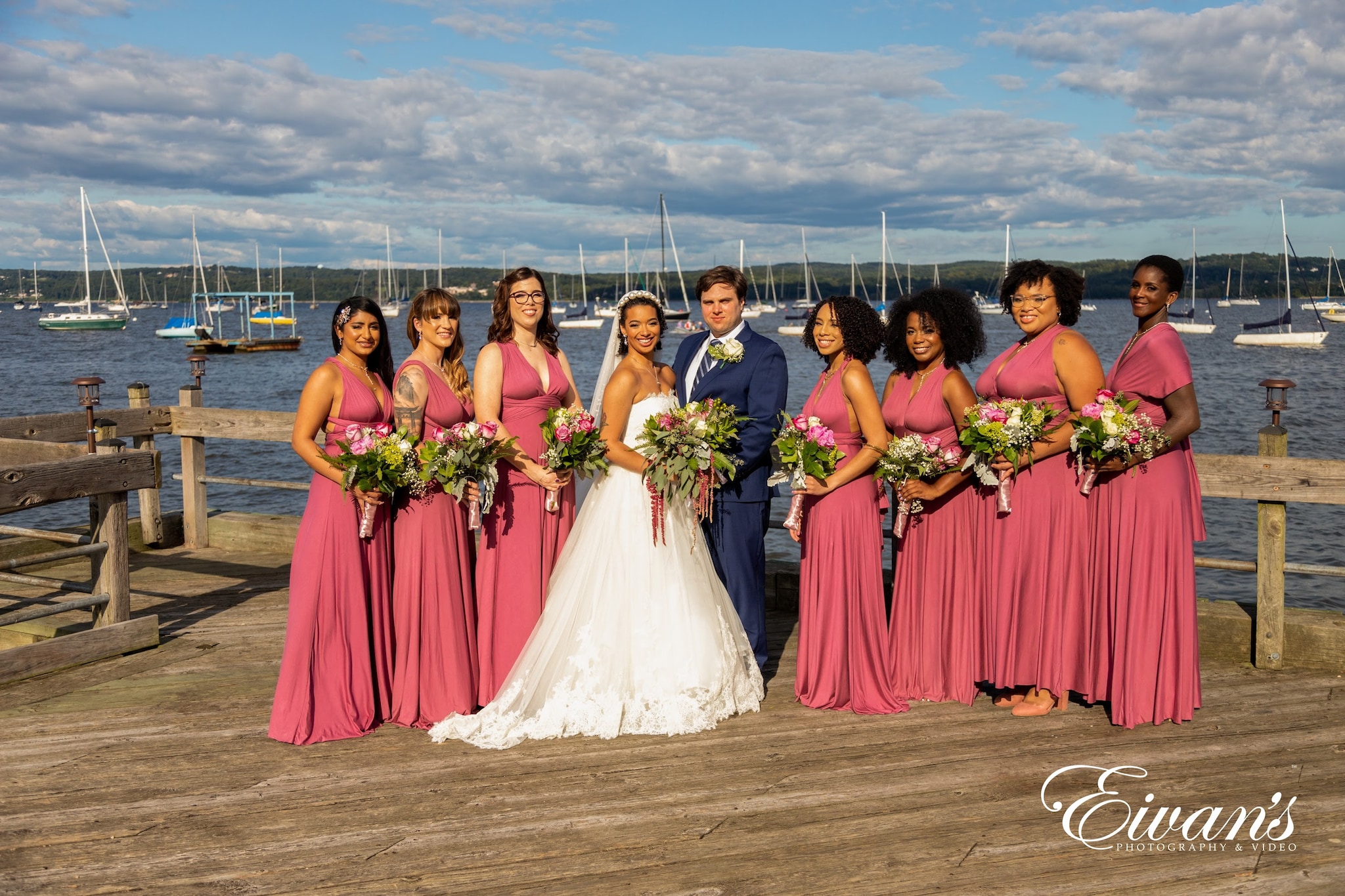 Gorgeous August Wedding Ideas You Need to Try
Now that you know that an August wedding is worth considering, the next step is to identify what options you have when it comes to the style, themes, and wedding colors. Well, the good news is, there is a fantastic selection of wedding ideas you can try. Whether you're going for a vintage style, whimsical, or fancy a romantic vibe with delicate lightings, we rounded up some ideas you can use for your own wedding.
Go for contrasting colors
The month of August indicates change. Since it is the last month of the season, you still want to consider summer, but you are also on the brink of fall. Therefore, combining cooler colors with vibrant fiery tones could bring some unique vibe to your wedding event.
Also, some would argue that it is always best to choose color sets that complement each other. But, if you consider flower and design hues that may not seem to initially complement each other, with the right combination, you may be surprised at the impressive results. Nevertheless, choose wedding colors that satisfy you. Remember that what's trendy is only a secondary to creating your own special color stamp on your wedding day. Plus, you can never go wrong with the colors that make you naturally happy.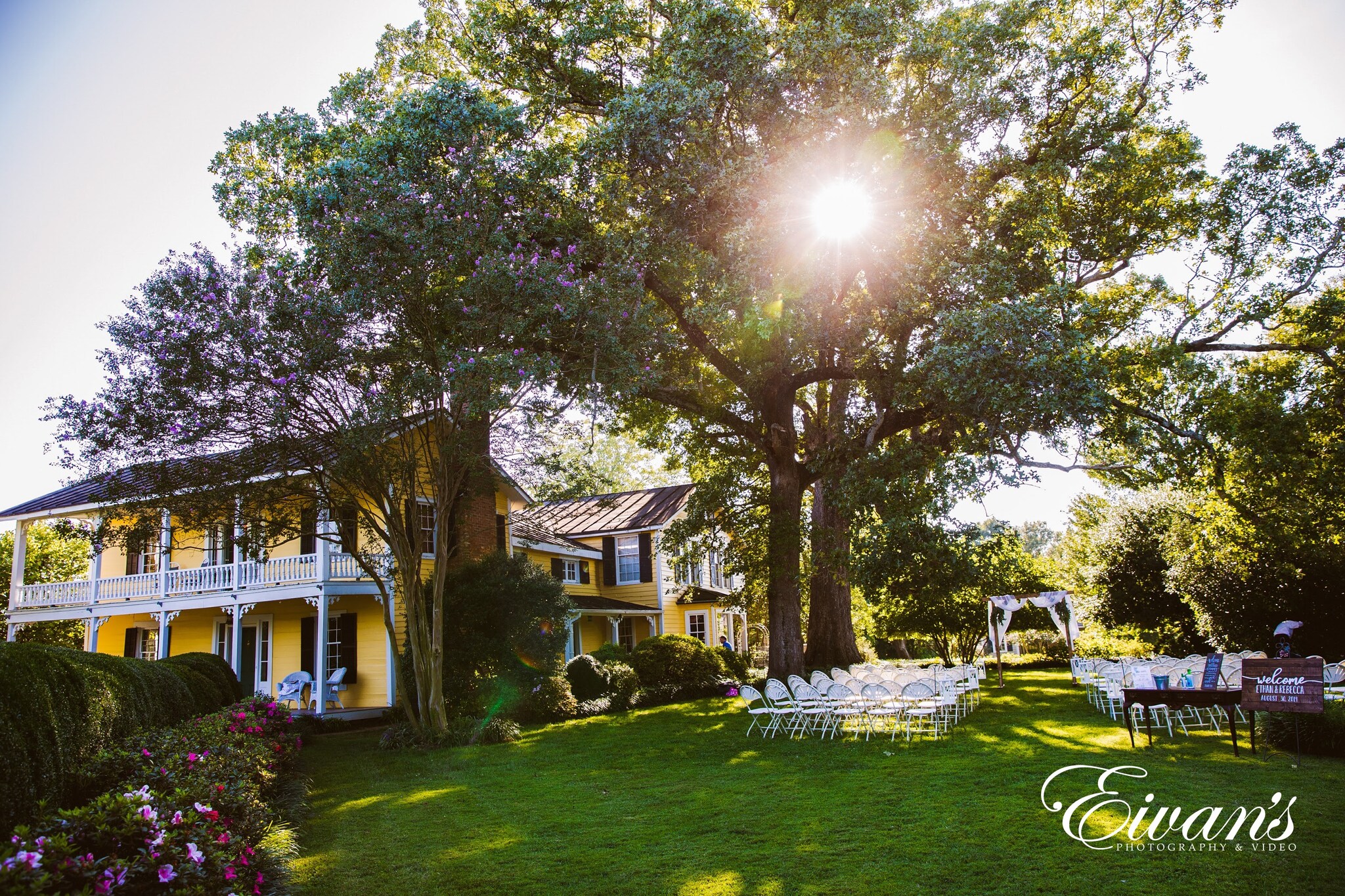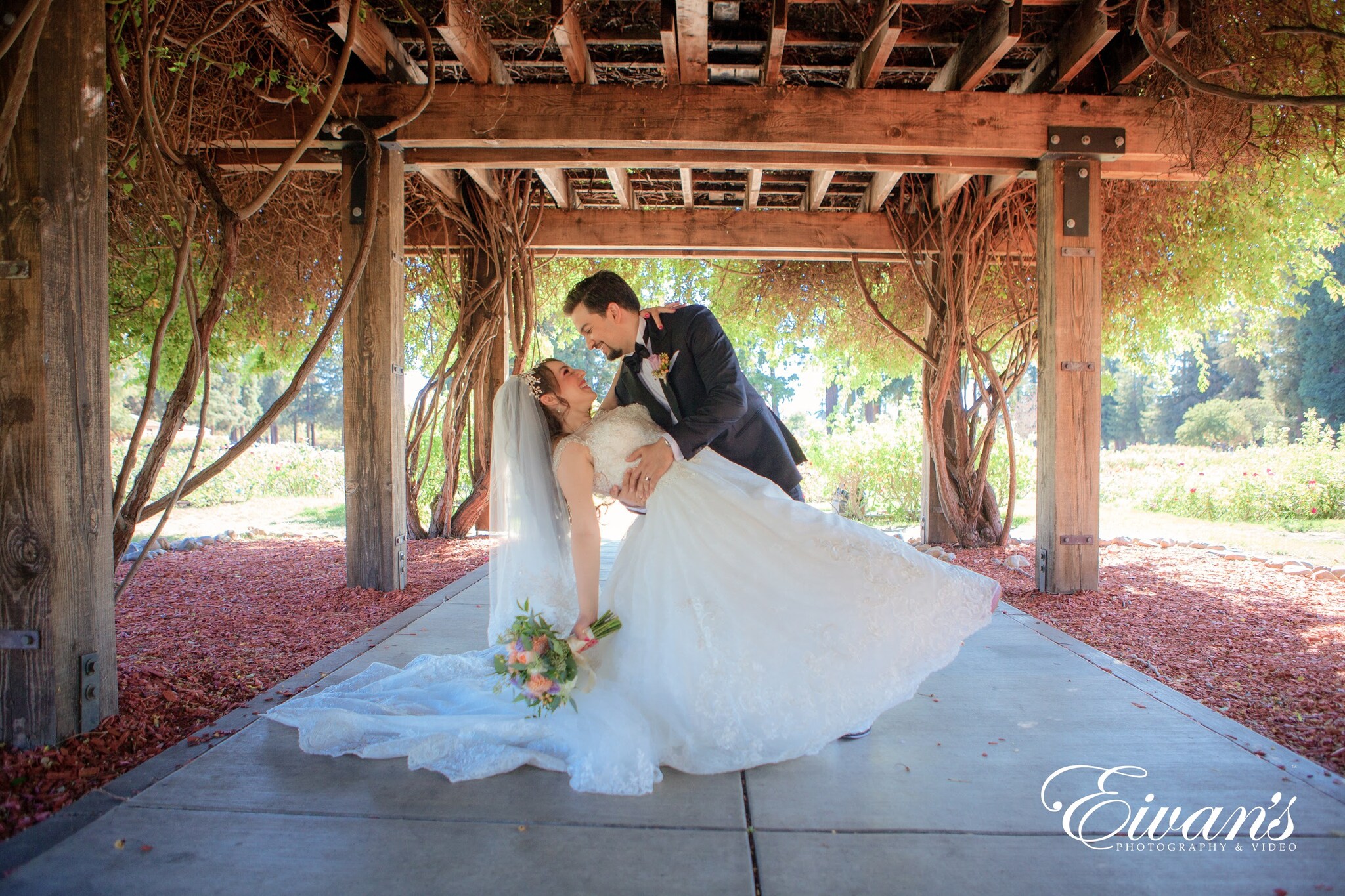 Bring life to your wedding with a wide assortment of flowers
From the beginning of summer to August, there is a bunch of lovely flowers that you can only get during this time of the year. They come in a variety of colors and sizes to bring life to your wedding venue. Although you can order off-season blooms you want from a florist, they are much more expensive and expenses can go up especially if they are shipped from other tropical locales.
If you are trying to cut costs from your wedding budget but still want to have spectacular flowers for the bride and her bridesmaids, and for the wedding venue, August is an ideal time to hold a wedding ceremony. There are plenty of floral details you can enjoy. Carnations, gardenia, freesia, and lilies are in full bloom, which are among the most popular wedding flowers today.
You can also explore several options from seasonal and locally-grown flowers. Therefore, if you want to have a wedding décor filled with exciting varieties of blooms in different designs, scents, and sizes, you must contact your wedding planner now and prepare your spectacular August wedding.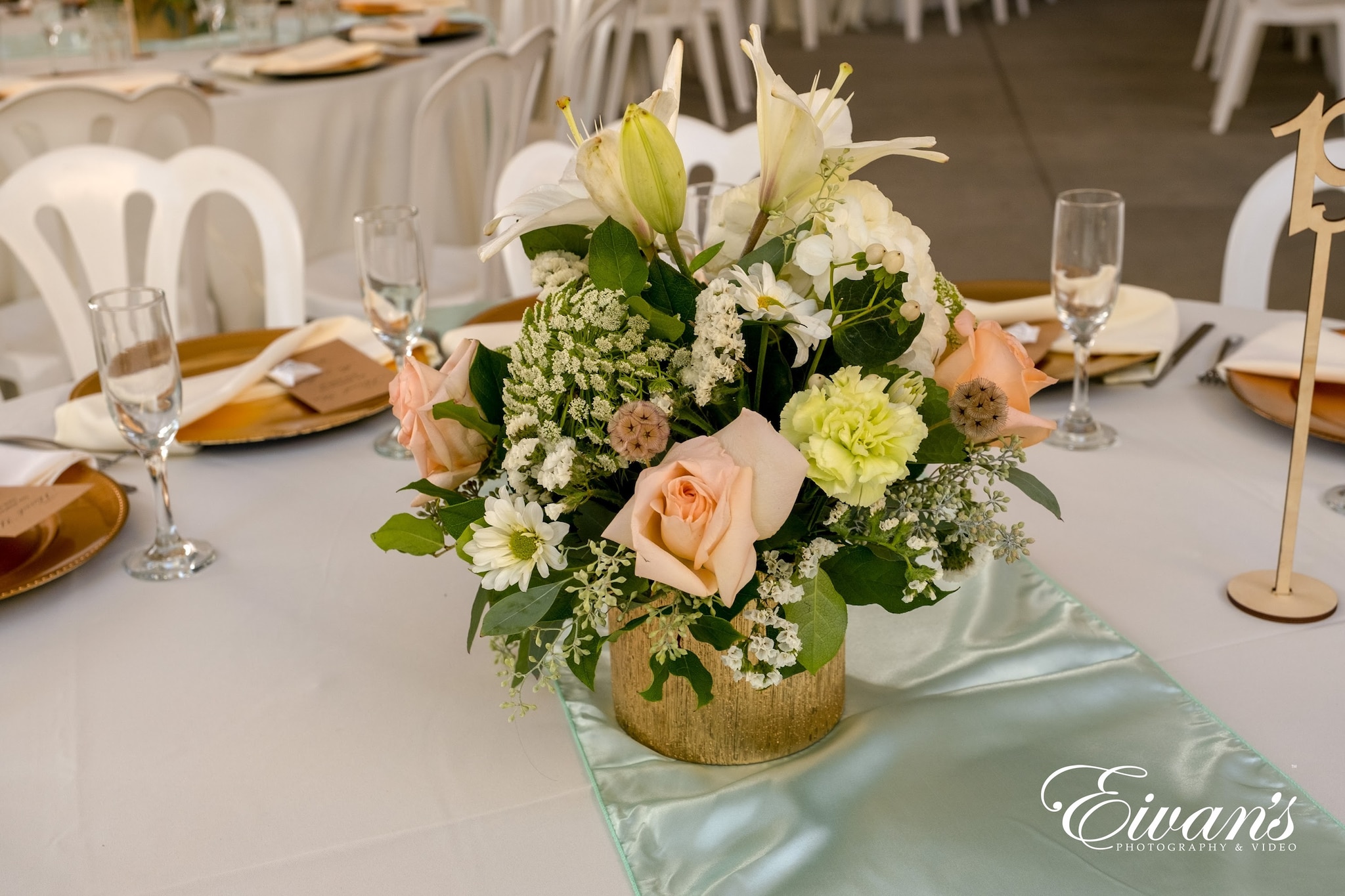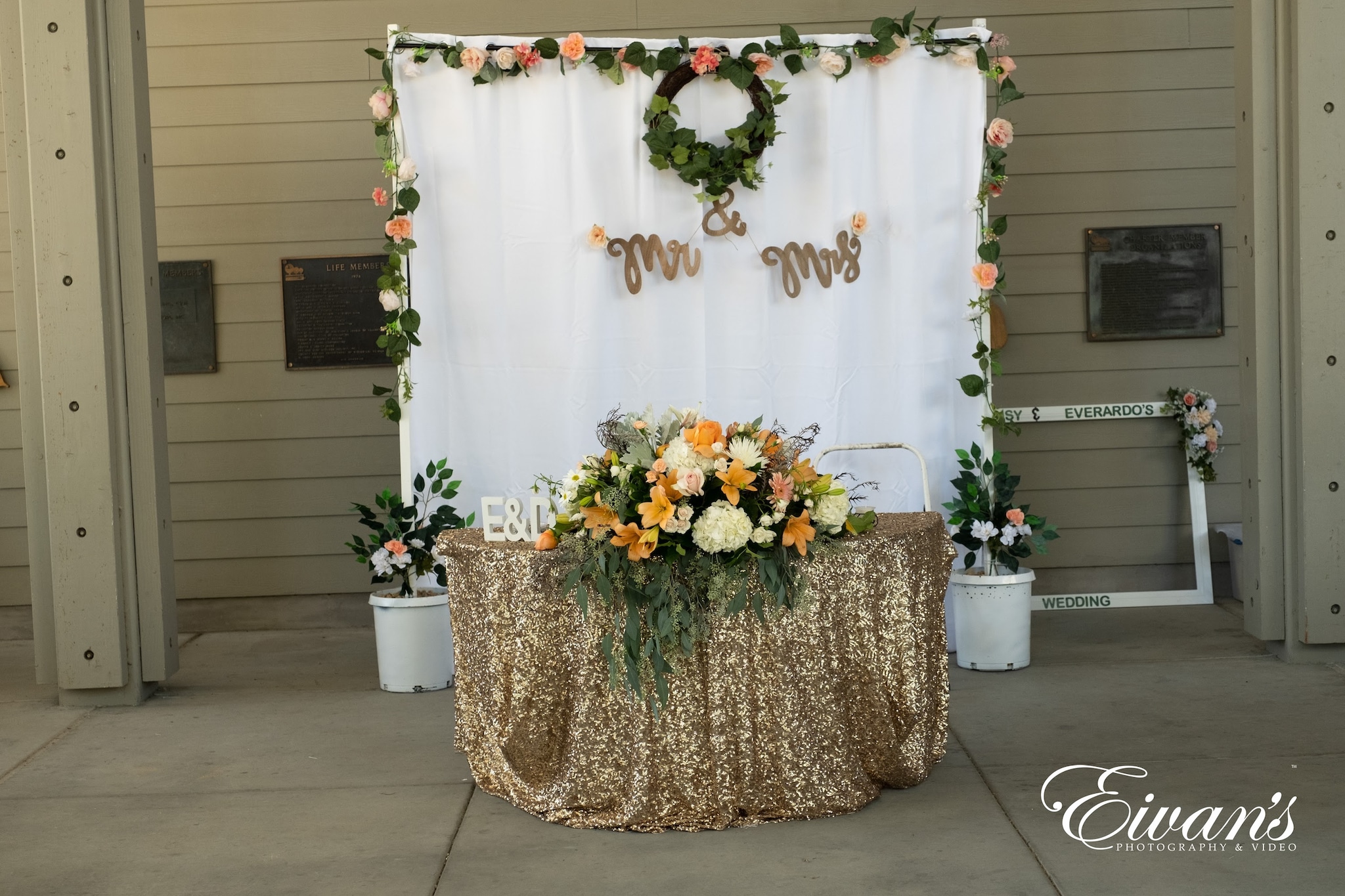 Make the most of wedding lightings
Aside from flowers and wedding colors, there is no other wedding feature that could give life to your wedding venue than decorative lighting. Wedding lightings can be fun with infinite possibilities to create and change colors to add a sophisticated touch to your own wedding party. It will definitely be difficult for your family members and wedding guests not to be impressed and fascinated by the effect that these wedding features can create.
They can certainly add a romantic feel while low lights create intimacy. Wedding photographers also love to play around with these wedding elements, allowing them to capture stunning shots of the venue and the wedding event.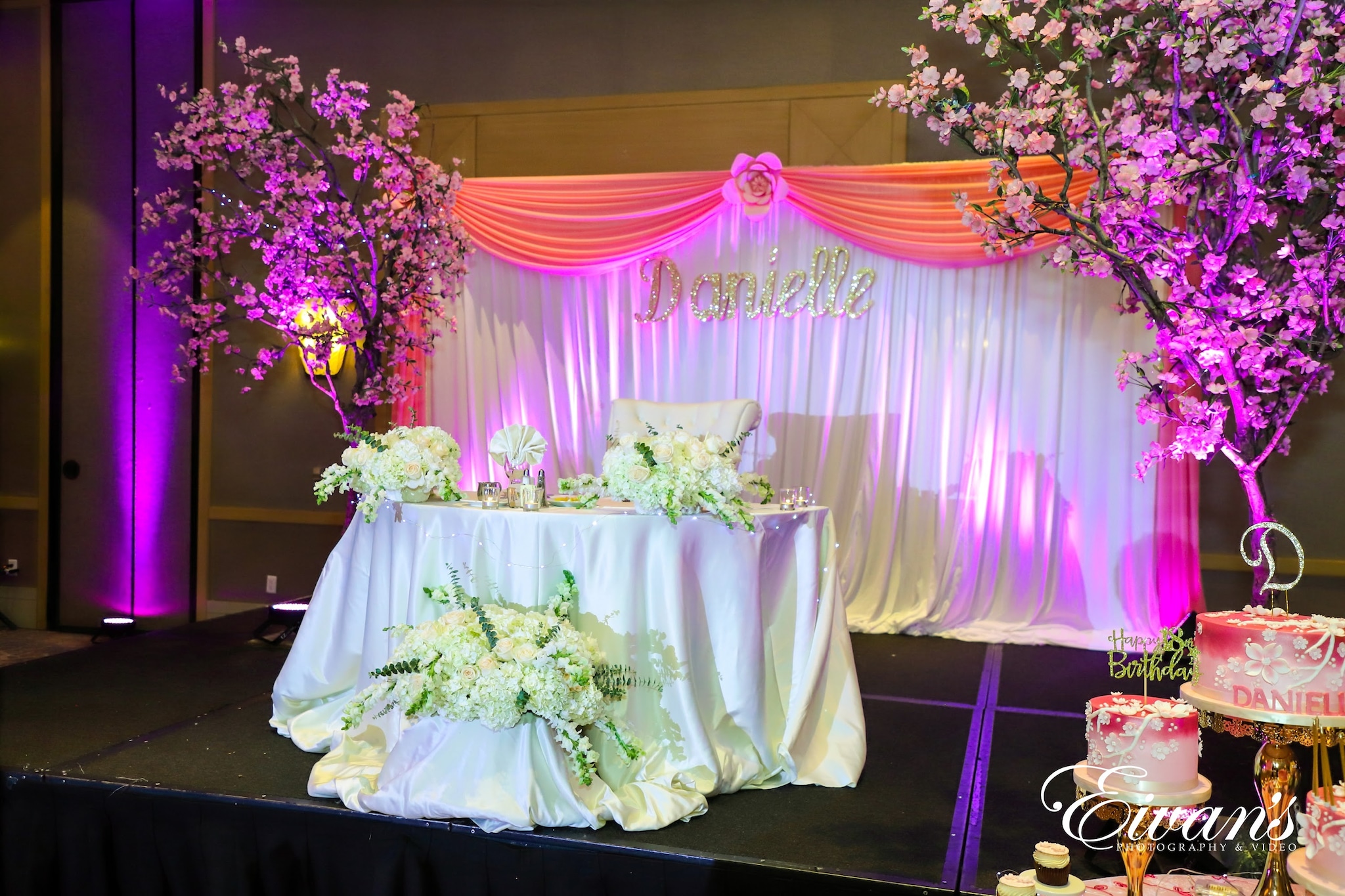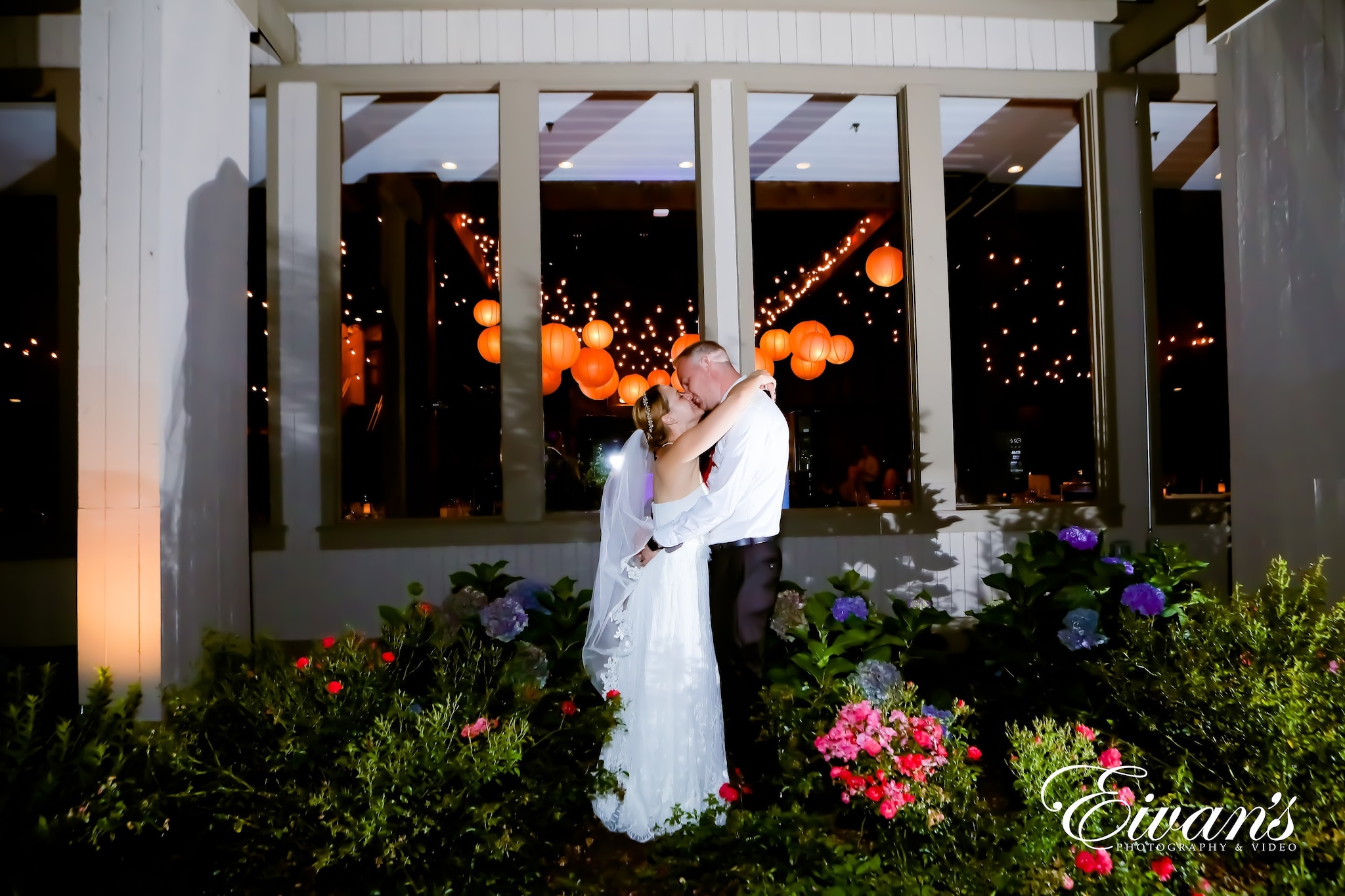 Conclusion
With nice sunny weather and a variety of style and decor options, there is no doubt to say that August is a great wedding season. Whether it is a small wedding with a short guest list or a large gathering, with enough preparation, you're only a few steps away from your dream wedding.