Stylish Halloween Wedding Decorations For Your Wedding Ceremony and Reception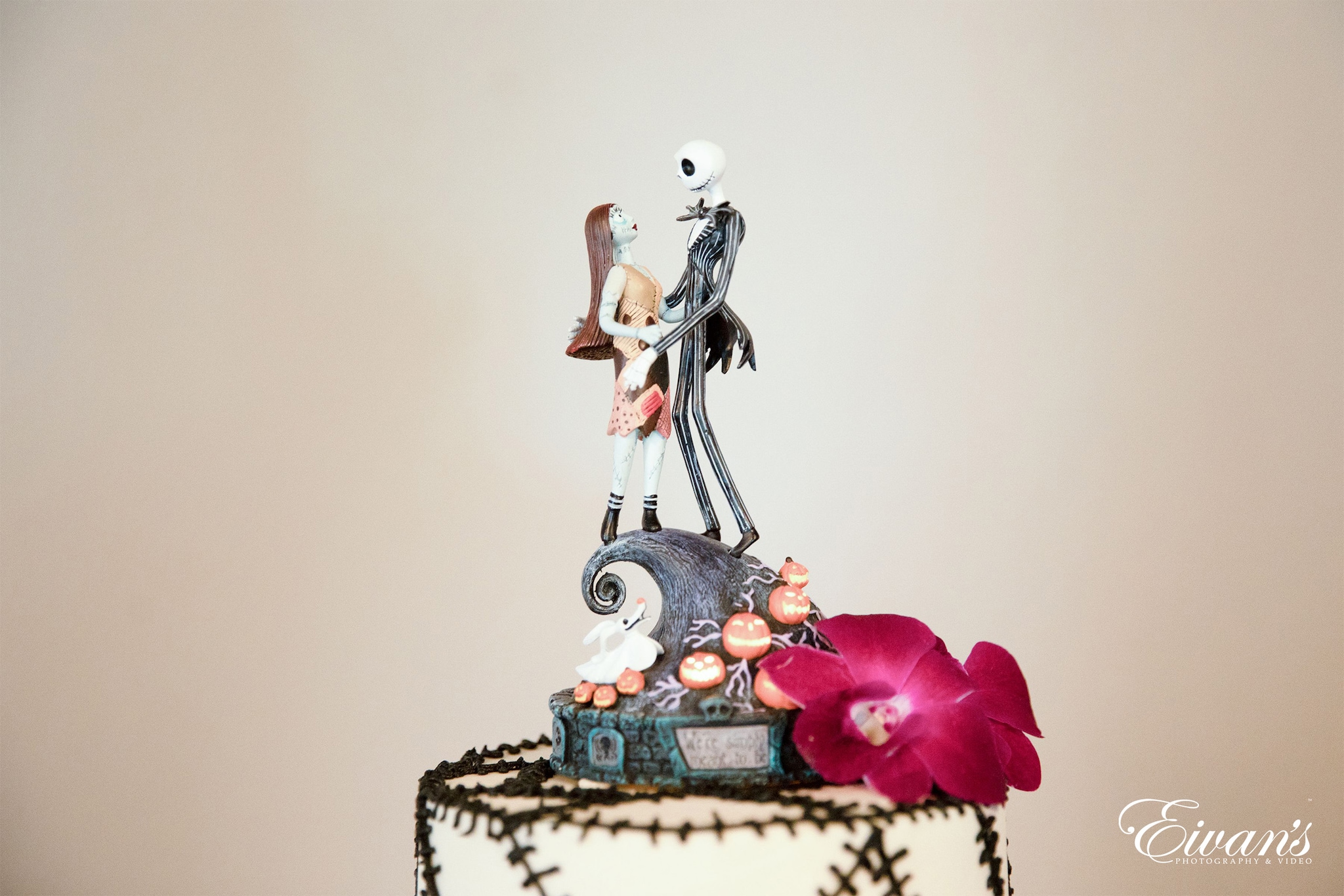 Thinking of a Halloween themed wedding? We love photographing the bone chilling images of the eerie wedding décor that Halloween couples love to use. There are so many creative ways you can add Halloween wedding decoration ideas into your big day.
For Halloween lovers you can choose to go all out with pumpkins, cobwebs, spooky touches and those inky hues. But even if you that's not quite your style, you don't have to go quite over the top.
You can include some subtle nods that are not too loud or offer wedding favors to your guests at the end of your special day.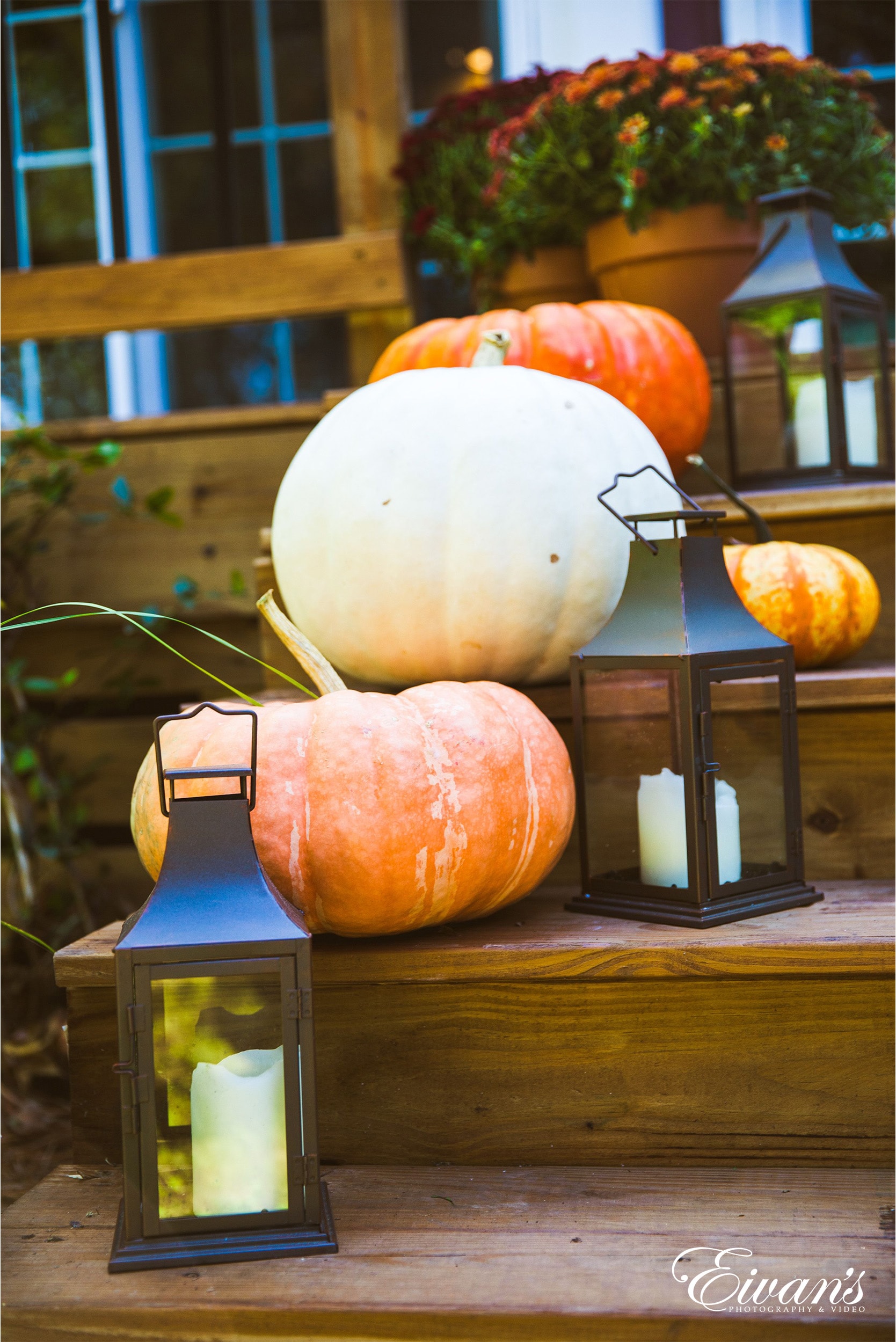 Here are some of our favorite ways to help you give your "till
death do us part
" a terrifying taste
Haunted venues
Historic houses and manors are the best to use for your wedding reception. These are known to have a few tricks and skeletons in their closets. Creating a spooky celebration in these venues is easy.
Haunted mansions that have true ghost stories behind them make the best venues for a gothic wedding. A fog machine and special lighting effects treats your guests to wild imaginations.
A woodsy venue is another style to keep your wedding theme all eerie and creepy. Invite your guests into the deep of an enchanted forest to discover the ceremony site. For a complete spine tingling touch, have your wedding officiant greet your guests in the true Friday 13th fashion.
Color palette
You have a variety of color schemes to choose from not the normal orange and black. Wedding party outfit may include deep shades like black, plum or charcoal.
Muted Fall colors are seasonal! With sophisticated tones like dark moss green and burnt orange over crayola colors.
Dark jewel tones like blood red, midnight blue and deep plum are known to be majestic and macabre.
Midnight black adds depth and drama to a gothic wedding. Monochromatic tones are incredibly dramatic creating a glamorous vibe. Luxurious textures such as faux leather and velvet are a perfect plan for your guests.
For an autumn wedding feel, use various shades of burnt orange with matte antique brushed gold vases and flatware.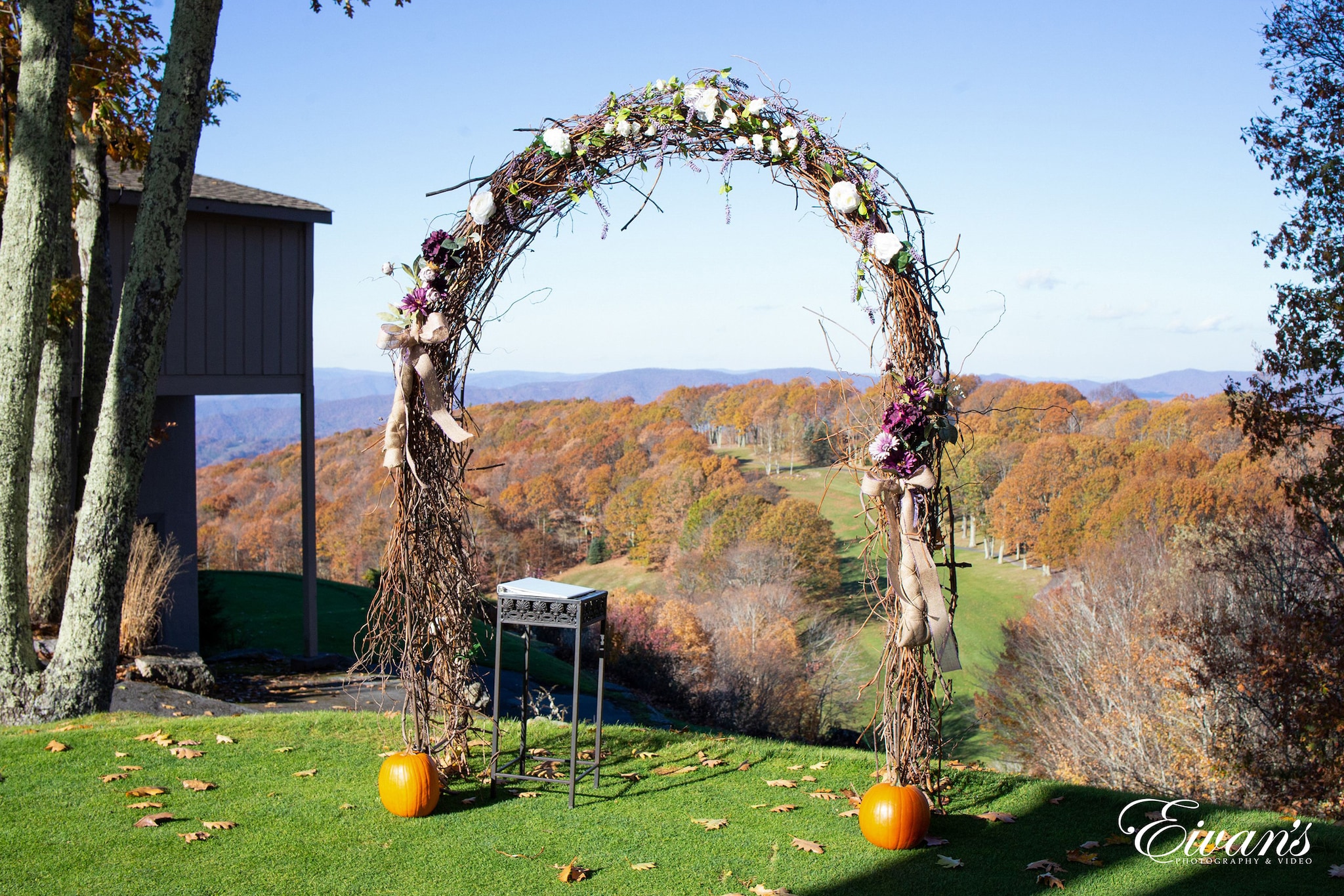 Halloween wedding

decorations
Decorate your venue with eerie stuff like candles, skulls, jack o lanterns, cobwebs and crows.
Use plenty of flickering candles, antique chandeliers, ornate candelabras or a fireplace if your venue has one.
Get a "till death do us part" signage that has a stylish Halloween wedding theme with a skull or coffin included.
The wedding venue can have an altar illuminated with candles and decorated with skulls, candelabra or crows where you will say your vows.
Vintage

gothic

wedding invitations
Use your wedding stationery as a clue to get your guests thrilled about a Halloween wedding.
You may also use creative ways to make DIY Halloween wedding invitations. These will introduce your themed celebrations to your guests' right from the start. You can do this without going overboard with the details.
Alternative wedding attire
Halloween wedding allows you to play with your wedding dress's colors and antique embellishments for a gothic look. Simple accents can turn your gown from ordinary to Halloween worthy with less time. For example, a dark hued sash cinched at the waist line with a matching brooch is an idea to go for. Or get a black birdcage wedding veil with matching short gloves plus antique jewelry.
Go for black bridesmaids and flower girls dresses; they set the mood for the perfect chic gothic romance.
You don't have to do the normal black color for your gown, you can go for something dramatic. Vintage lace and long sleeves or tulle design go way back into the past and have a ghostly feel that is modern yet romantic.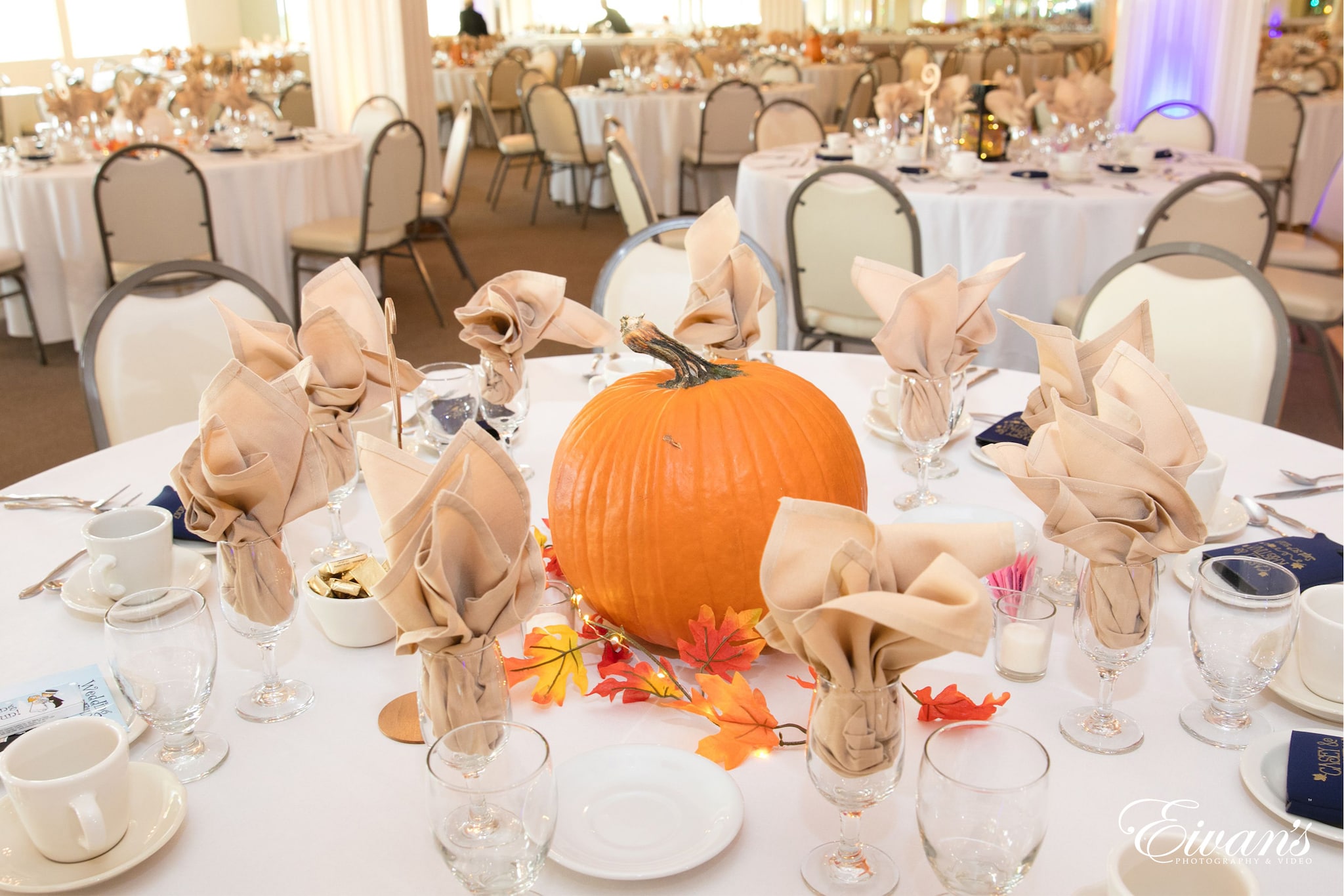 Moody bouquet
To complete your gothic look, get your floral arrangement to go with it. Dark flowers are great for a big bouquet that stands out I a late fall wedding.
Dramatic makeup
You can either choose to have a full blown Halloween wedding costume party and full Halloween makeup or go easy with hints of makeup.
You can choose dark smoky eyes with deep plum lipstick or choose to highlight one area such as the eye or lips instead of both together.
Creepy wedding details
You can use small details that will altogether stand out to your guests. For example, dress your ring bearer in a weird costume and have them deliver the rings in a coffin shaped ring box or a tomb stone. You can get lots of wedding details from Etsy, eBay, Amazon and other online stores.
Halloween themed vows
Hire a wedding officiant who can carry out a Halloween wedding. Get yourselves themed vows that may include some rituals like jumping the broom or hand fasting ceremony.
Reception décor
When it comes to your wedding reception, the sky is the limit. There are many ideas to choose from with some of them being:
Luxe black linen in heavy velvet to accent the reception venue

Spindly

black lace

for your tables

Draped entrance or suave cocktail or a decked out dessert table

Hallowed lighting to elevate the ambience in the room

C

andelabras

to add a vintage and gothic feel and for timeless photographic moments

Plastic fangs as table number holders
And the list is endless, you can add on more details for the reception décor here.
Halloween

photo booth
Your guests will be ready to snap some photos at such a fun event. If you include some spooky eerie props, it will be a fun attractive spot at the wedding.
Include easy to wear costumes and props that your guests can use. Hats, boas, gloves, and long gowns help to capture their photographic moments.
Create a prop from one of your favorite Halloween movie scenes. Use some of their creative storylines to get good photographic moments. Remember to find the best photographer with outstanding skills.
You may include smoke balls that are still trending and accent your Halloween photos with some mysterious colored smoke.
Wedding
cake
Your wedding cake is the epitome of your ceremony, make it worth it! Focus on the wedding flavors and toppers. Red velvet or chocolate cake always fits in the Halloween wedding decorations and is delicious.
Something seasonal like pumpkin is commonly used in Halloween celebrations. It can be used to make pumpkin spice cake or a decadent cream cheese frosting. Miniature pumpkins can be used as a display at the cake or dessert table.