Stylish Beach Wedding Attire That Grooms Can Borrow From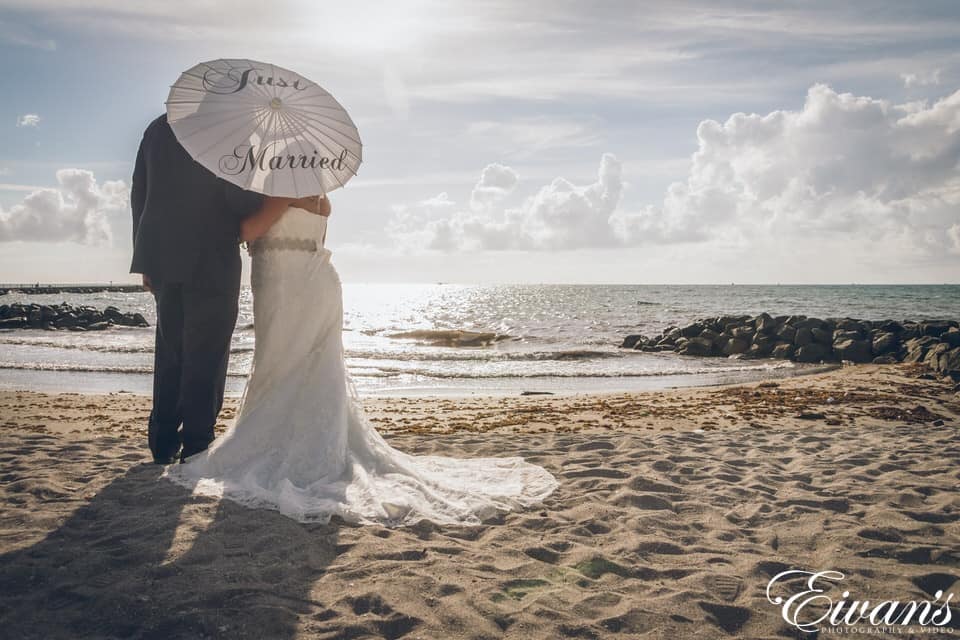 By Eivan's Wedding Team 
Sandy beaches are fun and romantic!  The best ingredient for your destination wedding – calm and relaxed!  But dressing up a beach groom can be tricky.  The hot, humid and windy weather can be tricky to handle.  The sandy beaches make wearing shoes a problem and so on.  What should you wear to look cool and feel comfortable?
Brides and bridesmaids have always had it easy.  Beach wedding dresses are common and easy to find.  Grooms, have had it tough.  Men being last minute shoppers have a hard time trying to look cool and comfortable for a beach wedding.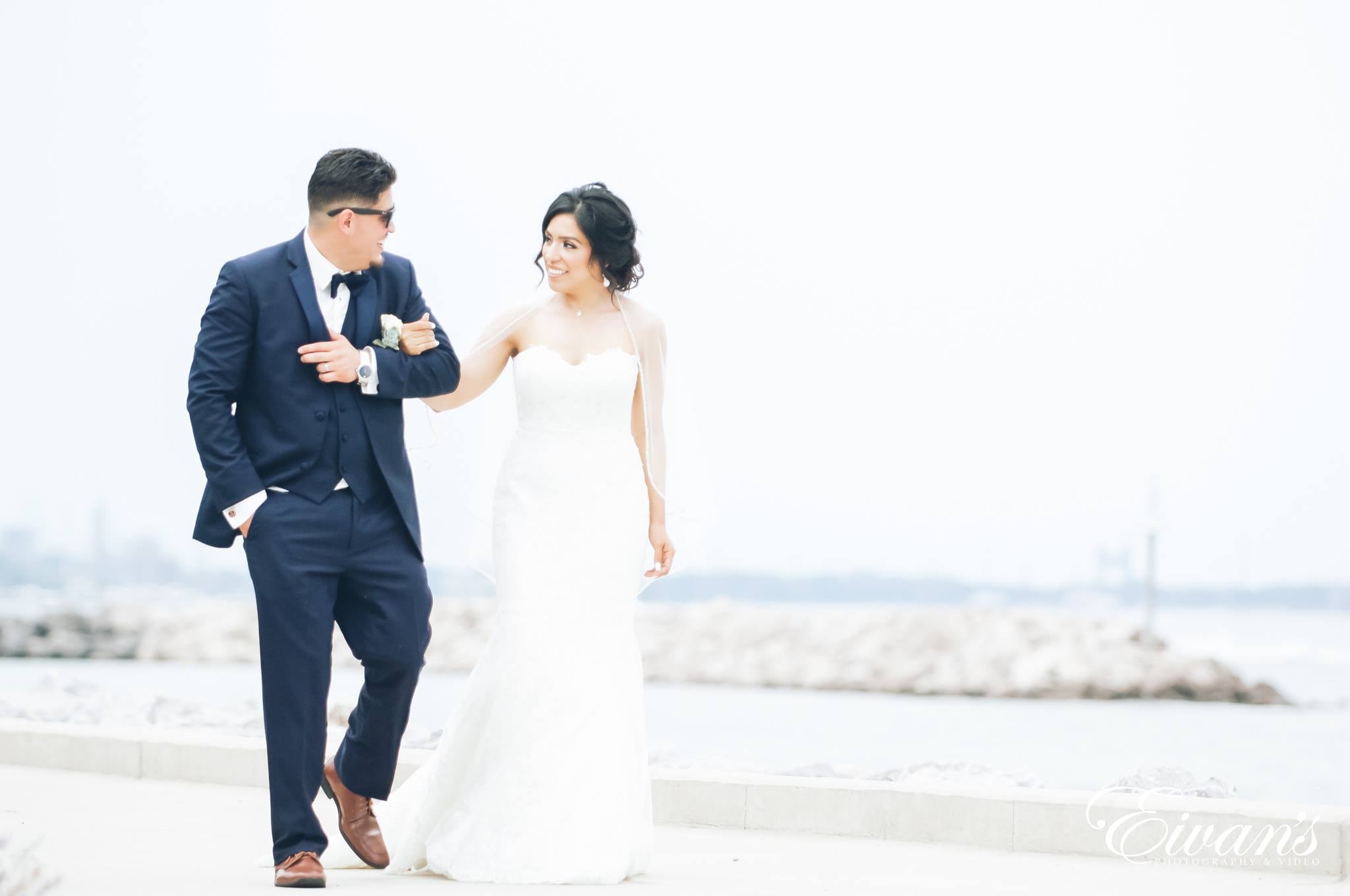 What should the groom attire look like on the wedding day? 
There are many cool dress code wedding ideas for a more laid back formal wedding.  The groom can still look his best and bring out his A game with beach wedding attire.  Whether he prefers a tan suit, bow ties, suspenders, khaki or jeans.  There are many stylish ways to nail the look without looking sloppy or overdressed.  Let's discover the beach wedding groom attires together.
Complementary styles – What you both decide to wear must complement each other.  If the bride is wearing a light sundress, the groom doesn't need to wear a tuxedo.  Likewise, if the bride is formally dressed in heels and a mermaid gown, the groom shouldn't be in a T-shirt and Jeans.  A navy blue suit is the ideal middle ground where a groom can either dress down or up.
Flip flops – Who likes to have sand in their shoes?  The groom and his groomsmen can put their best foot forward with their flip flops.  Choose a good material like leather to last you long.
Loafers – If you don't like the flip flop style, you can always go for loafers.  They look sharp and you can always shake out the sand after the ceremony.  
Rolled up sleeves and suspenders – With warm weather, the groom may want to go for the suspenders.  To complete this look, rolled up sleeves is the best compliment to this vintage inspired look.
Breathable fabrics – Cotton, linen and seersucker are smart choices for the groom wedding attire.   With these breathable fabrics you can adorn a jacket because it's light.  Linen suits are common and a great idea.  
Open button-up shirts – If you are planning a summer beach wedding, the temperatures are warm with high humidity.  Open button-up shirts are the ideal groom wedding attire that allows them to stay cool and look sharp.  Particularly a white shirt with the top two buttons open is classic.  It makes the groom look attractive and stylish on the big day.
Ties and Jeans – Clean denim without any stressed areas are a great groom attire.  Coupled with a button-up shirt and a sleek tie gives the groom a smart beach friendly look.  Medium blue to dark colors should be the best denim colors to use.
Hats and bow ties – Beautiful sunny weather is a plus for all beach weddings.  But the sun could make you squint and ruin the wedding photos.   A summer hat complemented by a bow tie brings out a festive look that's fashionable.  Any groom can pull this look stress free!    
Light gray suits – Light gray suit is a popular choice because of its versatility.  It is stylish and can both fit in the casual and formal class. This neutral color works with any wedding colors making it easy to play around with your palette.
Hawaiian Inspiration – Hawaii has many destination weddings taking place. You can adorn a white shirt and khaki pants and top it up with your Island's inspiration as a theme.
Let's look at the examples of informal and formal groom's wedding outfits
Informal outfits are more relaxed and preferred by most grooms.  It as simple as pants, a white shirt, a hat and suspenders and voila your wedding attire.   You can either choose to complete the look by being barefoot or wearing moccasins.  The colors are your choice but blues and creamy shades are timeless classics for a beach wedding.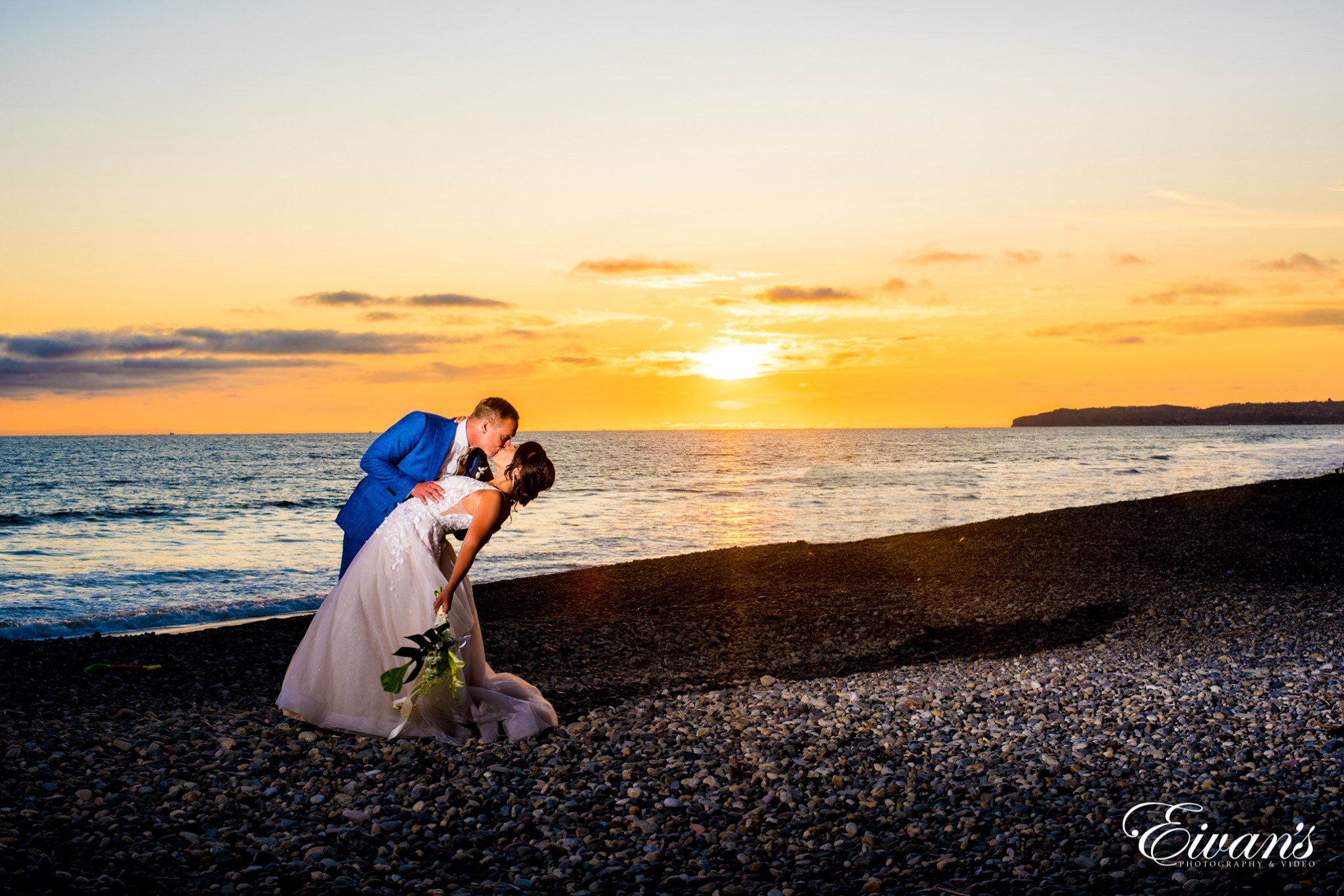 Examples of informal wedding groom attire ideas
Grey pants, a

white shirt

, striped

suspenders

and a

bow tie

A blue

linen shirt

, deep blue pants, a

bow tie

and moccasins

Neutral colored pants, a white short-sleeve shirt,

suspenders

and a hat
Informal outfits with jackets. There are those grooms who prefer an informal yet elegant look for their beach wedding attire. Trying a suit with no tie is an idea. Be sure to choose a single breast suit, add a shirt and a boutonniere. You can also pair pants and a suit jacket that look nice together. Stylish moccasins, a handkerchief and an elegant belt complete your chic look.
Examples of how to pair up your wedding suit in a casual look yet elegant way. On each of these suits, a white shirt should accompany it.
A light

blue suit

and grey moccasins

A black suit, no tie

A neutral suit, orchid

boutonniere

A champagne colored suit

A creamy suit

A navy

blue suit

A

white shirt

and pants with a bold

blue suit jacket

, no tie

A navy suit and no tie

White pants, navy blue jacket and brown shoes
The list is endless; you can come up with more ideas.
Formal suits outfits – Another popular groom style is a nice formal look. If the weather is not too hot, you can go for a three piece or a tuxedo. If it's a summer wedding when the sun is hot, a single breast suit is ideal. To complete the look, add a tie or a bow tie. One of the coolest ideas is getting a vest instead of a suit jacket – you won't be boiling in it!
Examples of colorful formal suits used as a beach attire
A light

grey suit

with a vest and a turquoise tie

A bold

blue suit

with a colorful tie

A

grey suit

with a vest, a

white shirt

and a

black tie

A bold

blue suit

with a

white shirt

, a mint

bow tie

and brown shoes

A grey vest suit with a navy tie and navy sneakers

A light blue linen three piece suit with a bold blue tie

A navy suit with brown shoes and a floral tie

Neutral pants, a

white shirt

, a bold blue jacket and a pink

bow tie