What You Need To Do To Prepare Your Wedding Invitations
Preparing for wedding invitations can be a major undertaking. Besides designing and packaging, they should contain essential elements and critical information, such as the couple's names, the date and time of your big day, and the venue for the ceremony and wedding reception. Not only do they give your guests an idea about what type of wedding ceremony you're having, but they also serve as a keepsake for you and your loved ones.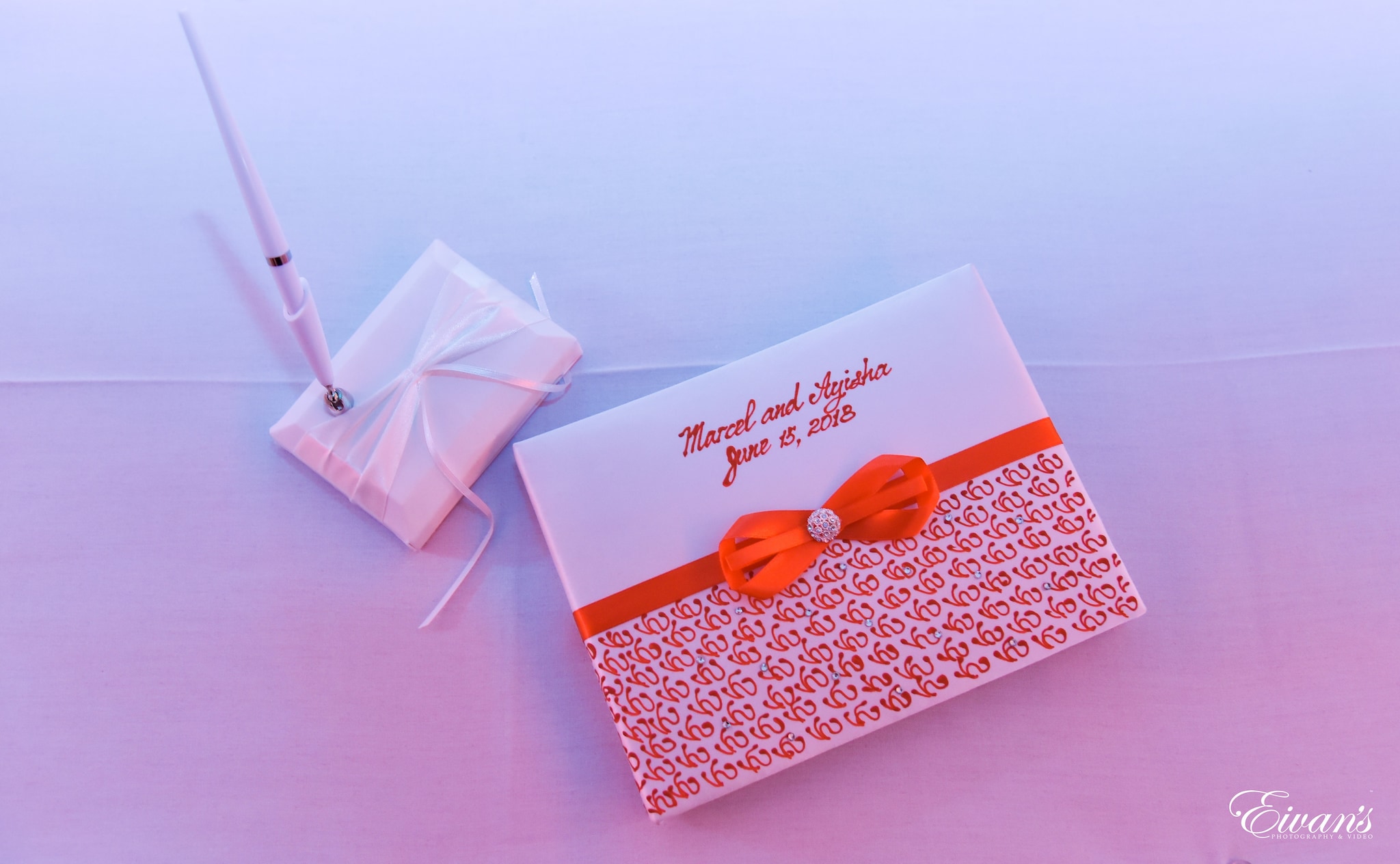 Wedding invitations should be a reflection of the wedding of your dreams. They should also create a sense of excitement, pride, and joy. They are your guests' first glimpse into your wedding day, so make sure every piece makes the right first impression.
Four Wedding Invitation Ideas to Get You Started
If you have already set a date for your wedding, the next step in your wedding preparation is to send out the invitations. But before you get to that point, there are several things you need to consider so your wedding invitations stand out and showcase you and your partner's personality and beautiful love story.
Wedding invitation themes come in a range of colors, designs, sizes, and shapes. There are also vintage options, city, industrial, summer, geometric, and more. If you want your wedding invitations to be unique, you should be able to define your wedding style so it matches the type of event you are throwing.
Whether it's classic, modern, fairytale, glam, casual, or anything in between, your invitation should give your guests an idea of what your wedding will be like. Choose the design, style, and colors that will reflect your wedding style.
You can also share your story in creative ways using your wedding stationery. It allows for customization, which can give your local guests a meaningful experience by feeling more connected to you and your lover.
As you consider patterns and colors, make sure that the texts are legible so that the information you include is easy to read. Besides, the whole point of sending out the invitations is to keep your guests informed, so avoid using pastels and yellow. But if you're set on using those colors, the background contrast should allow the words to pop.
As a rule of thumb, don't use dark ink on dark backgrounds or light inks on light backgrounds. Also, be mindful of font styles that are hard to read. Remember to never sacrifice legibility for pretty texts or letters.
Apply proper invitation wording
There are specific rules to wording in wedding invitations that need to be followed. No matter how creative or elegant they seem, you need to remember the essential elements to make your wording right.
In traditional wedding invitations, the Host should be listed first at the top of the invitation. It is followed by the Request to attend, which can be civil and casual or formal and religious. The names of the bride and groom should be highlighted, so they take the center stage, with the date and the time written on the following line.
Make sure to write the city and state in full in the wedding venue line. Then, at the bottom of the invitation, you'll find the reception line. For very formal invitations, the reception information is written on a separate card. But if the wedding ceremony and reception are in the same location, you can write, 'Reception to follow" or something to that effect.
Plan your guest list early to ensure that you're able to share one of the happiest and most memorable days of your life with the people you love and care about the most. Although your close family or in law can suggest who to invite, the decision on who should be on the guest list must be made by you and your future spouse.
Of course, you don't want to leave someone out, as it may cause hard feelings, which may be hard to amend. It might be a good idea to give both sides of the family the same number of wedding invitations to avoid complications.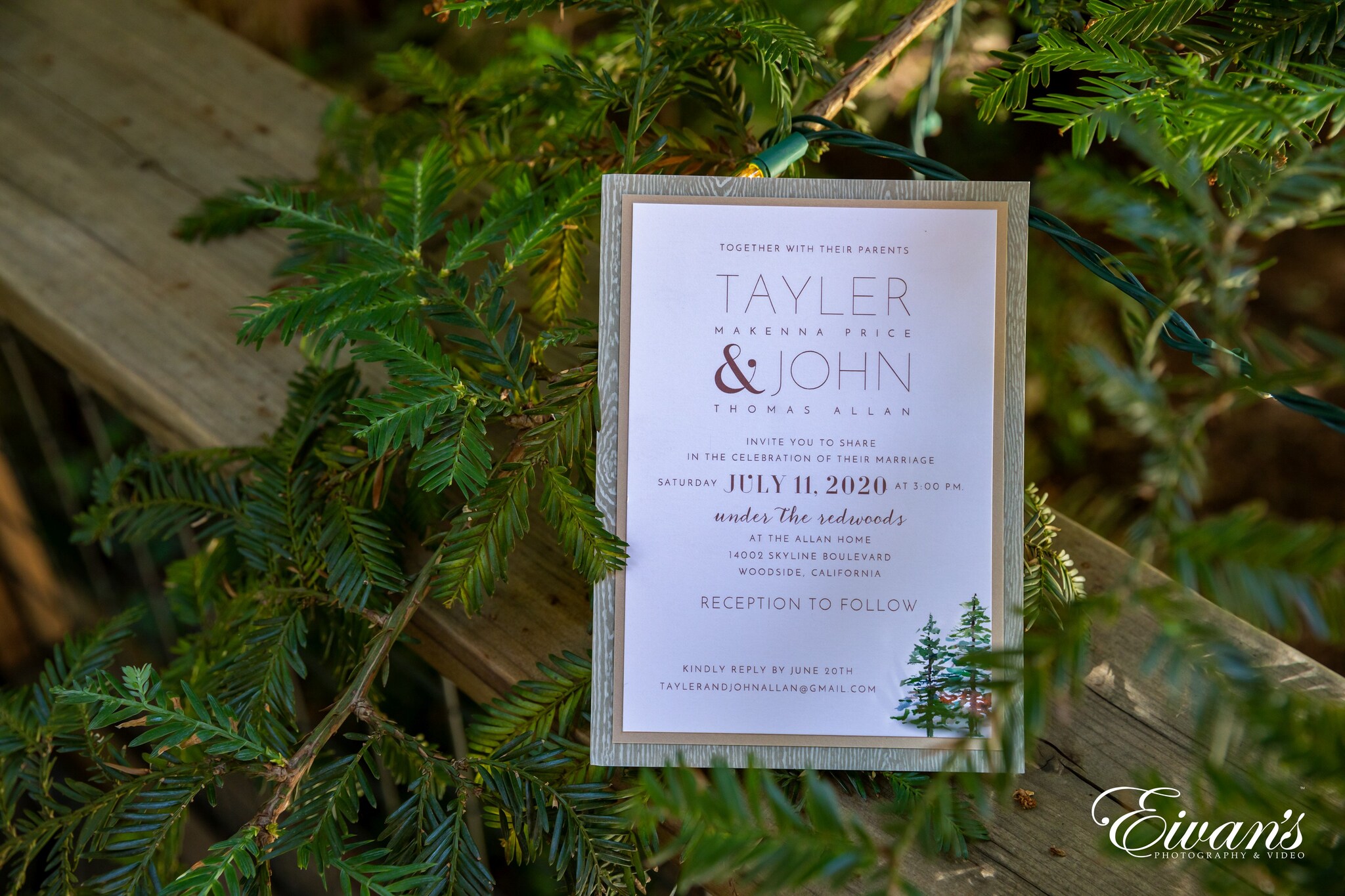 It can be overwhelming to make a wedding guest list, especially if you have many friends and family members, including your extended family. To simplify the decision process, remember to:
Categorize and prioritize
List all your family, close friends, professional friends, and significant relationships. You and your partner should create separate lists to be combined at the end. Then, identify the ones you really want to be at the ceremony, such as your immediate family, best friend, and other closest friends. They are the A-list guests you'll want to part of your special day as you tie the knot with the love of your life.
If you're hosting a destination wedding, you will also have to establish your wedding guest list early to determine where they will be traveling from and their location. Be sure to give them sufficient planning time by sending the rsvp cards in advance.
It can be a bit tricky but creating a B-list ensures that your wedding party is filled with friends and family. Decide on your B-list early so you can figure out arrangements for the wedding invitations and rsvp deadlines. You don't want to be obvious about who among your friends or loved ones were on the B-list, so it's a good idea to keep your colleagues, family, and friends on the same list.
If your wedding budget is tight and prefer a small wedding, allowing your guests to bring their partners may not be a good idea. Communicate and explain your decision with those who you think may not understand it, but most people are actually reasonable about this. You might have to work extra hard on the seating arrangement, though, ensuring that they're seated with someone they know or people with whom they can feel welcome or comfortable.
Regardless of your preferred guest count or the number of people you want to be part of the celebration, preparing your guest list shouldn't contribute to your wedding planning stress. Don't feel obligated to invite people you've never met. Start with the ones you cannot get married without and always consider your budget when identifying the number of guests to send the wedding invites.
At the end of the day
Wedding invitations are an exciting teaser that will get everyone thrilled and make them look forward to your special day. No matter what style, material, or design you choose, at the end of the day, what's important is that you're able to communicate essential information to your guests through your personalized wedding invitations.