When To Send Save The Dates Plus All the Details Of Wedding Invitations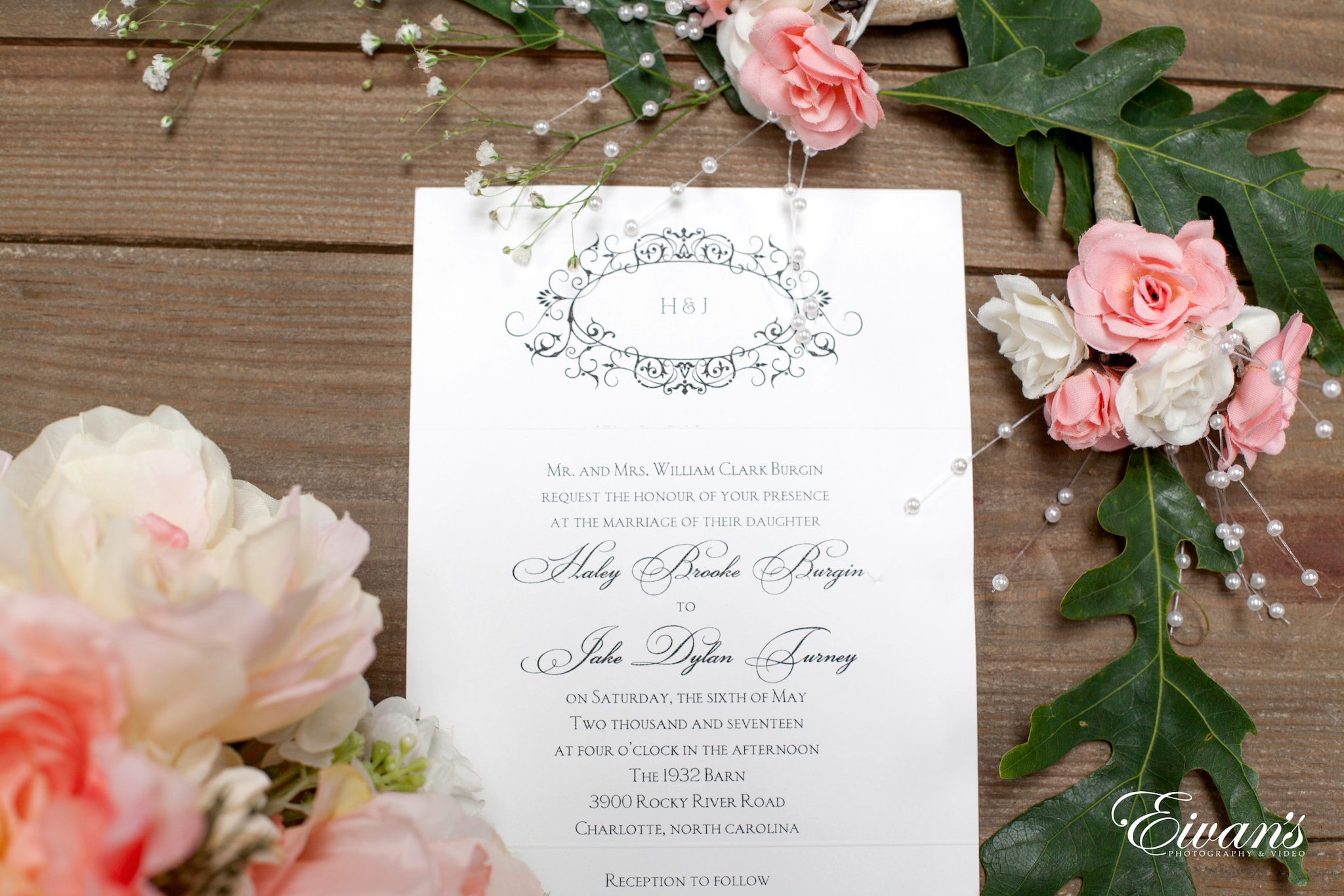 Finally, he has popped the long awaited question, "Will you marry me?" and you said "YES" Congratulations!   The beautiful ring, happy tears and excitement that follows during engagement photo shoot is just the beginning of a life long journey.   Now its time to plan for the big day!  Have you told anyone yet?  Have you set up your wedding website already?  Do you have a wedding planner?  Do you want to send surprise wedding invitations or to break the news with your engagement photos first?  Save the dates are the best little surprise cards to send your family and friends to break the news of your engagement and wedding at the same time. 
With the wedding date set, it's time to let your people know early enough to save the dates.   Wedding etiquette has evolved with time, today its not as serious as when your grandparents married.  You have the options to either do informal or formal invitations that will still be warmly received.  There is a proper save the date etiquette that every wedding stationery uses to update their guests of the upcoming day.   Before sending out these save the dates, you might want to consider some important aspects:  
Why send save the date cards? 
Whether digital cards or snail mail, it is important to inform your family and friends who are spread across the country or abroad about your upcoming wedding.  You don't want to celebrate your nuptials without your favorite aunt who is 5000 miles away only to spend the rest of your life apologizing.  The one wedding etiquette that has stuck even with all the changes is sending invites for your wedding party.  You can't just enjoy this big day alone, how now?  Whether its a local or destination wedding, you need to officially give a heads up to your wedding guests. 
Are your save the date cards complete with all the details? 
Save the dates cards are relatively new in the wedding stationery and most people will not fully understand what it is about.  It is best preferred to send these first and then follow up with formal wedding invitations that will come with all the necessary details.
Who are you inviting?  
Your guest list is a priority.  Together with your fiance, draw up a list of family members, close and distant relatives as well as friends.  Before you draw up this list, agree on how big or small your wedding shall be.  Do this early enough so that you have plenty of time to make any adjustments either add on or remove from your original list.  Be sure to ask your unmarried friends if they are bringing their plus one before sending out.  You don't want your girlfriend missing out just because her boyfriend was not invited.   Consider those with families, are you allowing children to your wedding or should they plan for child care at home?  Compile all the necessary information you need before you send out your cards.     
When is your wedding day? 
Once you have set your wedding date, check if you have enough time to send save the dates in good time before the official invitations.  Invites should not be sent too early lest the invitees forget the date or too late that they can't make it.  At least communicate within 12 months to your wedding if people need to travel from far.  For local weddings, you can communicate within six months. Put into consideration that your international guests will need time to get time off work, work out their travel plans and book their hotel rooms well in advance.  Last minute travel arrangements can be hectic so give your invitees ample time to prepare beforehand.  If your wedding is set on a weekend, inform your invitees early enough so they can plan to have holiday weekend after the wedding.   
Where is your wedding? 
If you are planning to have a destination wedding, plan to have hotel rooms booked well in advance.  Sometimes early bookings also attract a good discount so you have nothing to lose by booking early.  This will also ensure you have the venue already secured before you start sending out the invitations.     
What should your save the date cards read?
Date cards are simple in wording, don't give too much or too little information, use the wedding invitations etiquette tips to write only the required information.  Because these are not too serious, you can come up with photo themed cards and get to use your engagement photos.  Remember your save the date cards can be formal, silly, casual or religious depending on what you feel like working with.  They don't need to be too serious, relax and have fun as you get creative with yours. Here area a few examples to show you the proper save the date wording for religious, formal, silly and casual invitations.
Formal save the date wording
Save the Date! 
Felix Thomas and Carole Brown
Are exchanging their marital vows at the Tulip gardens San Francisco 
December 19, 2020
Invitation to follow soon.
Casual save the date wording 
Save the Date! 
Felix and Carole
December 19, 2020
San Francisco, CA
Wedding Website 
Invitation to follow soon 
Silly save the date wording  
Save the Date!
Two musketeers are getting hitched
Felix & Carole
December 19, 2020
Tulip Gardens
Wedding Website 
invitation to follow 
Religious save the date wording 
Save the Date!
For the wedding of Felix Thomas and Carole Brown
December 19, 2020
St. Francis Catholic Church, 
San Francisco, CA
"For this reason a man shall leave his father and mother and be united to his wife and they will become one flesh." Genesis 2:24
Invitation to follow
The formal invitations that follows should include the rest of the information; the wedding day, date, time, dress code, registry information, wedding website, wedding theme and any other relevant information that you and your fiance may feel comfortable to share.    
What type of a wedding invitation do you want to use? 
Do you want your save the dates rsvp cards  in digital format or the traditional paper style?  Many couples are opting for electronic invitations because they are fast, convenient and efficient.  However there a few major drawbacks to using this method, 
The email address might no longer be in use

There is no way to tell the invitation was successfully received and read

The guest email could be filtered in to the spam box 

The invitation ends up buried in countless of other emails making it hard for the

invitee

to remember

There is no tangible card to put up on the fridge or desk as a reminder.
That said, most would prefer it in the traditional paper format; there is a certain appeal that comes with paper sent through daily or snail mail.  Even though we are encouraged to paper save, you can make a few exceptions here.  Take caution during this covid 19 season, it can be necessary to use a digital invitation to protect your guests from unnecessary transmissions through mails that have been handled by different people.  Be sure to use a style that is comfortable with your guest list; one they can easily access and understand.  That way you can be sure you have effectively communicated your nuptials invitation.      
Will you require your wedding guests to rsvp? 
No, although it is important to ask your guests to rsvp so you can know who's coming and who's not you only do it after you have sent the formal invitation.  Most people react to the save the date heads up because they are happy for you while others do not respond as they await the formal invitation,  don't get worked up by either.  Relax and enjoy the journey!  Once you send out the formal wedding invitations, now they can go ahead and respond.  Wedding planning needs you to have a real budget that you are working with and having a confirmed number of guests makes it way easier for both you and your wedding planner.  Confirmations also help you know who is coming, you surely don't want surprises on your big day!  Provide an email address or phone number that the guests can rsvp easily. 
Why not include registry information?
This is very personal and depends on whether you want to receive gifts on your wedding day or not.  Some choose to have this information on the wedding website while some opt to include it in the formal invitations.  Save the date is only a heads up and does not need to include all the wedding day details.  Once you send out the final invitations, you can then provide your registry information.      
Who should get a formal invitation?
Everyone who received a save the date card must get a formal invitation.  That's why its important to build a wedding guest list early enough and meet with your wedding planner before sending out any invitations. The wedding etiquette does not allow you to cut back on your guest list after you have already sent out your save the date.