Are you on a search to have a more unique wedding experience? Then it is great if you will consider a sweetheart table instead of the traditional head table.
The concept is you must have a smaller table that is especially for the newlyweds.
The other guests will have their seats in another area. This is very different as you will notice the traction and new vibe that it gives.
On a side note, it might surprise you and your guests with the new ambiance that you are trying to imply. So it is important to think about it first before you implement it.
The good thing about this concept is that it can suit almost all kinds of concepts. So you do not have to worry.
But before anything else, you should be able to know the pros and cons of this head table type.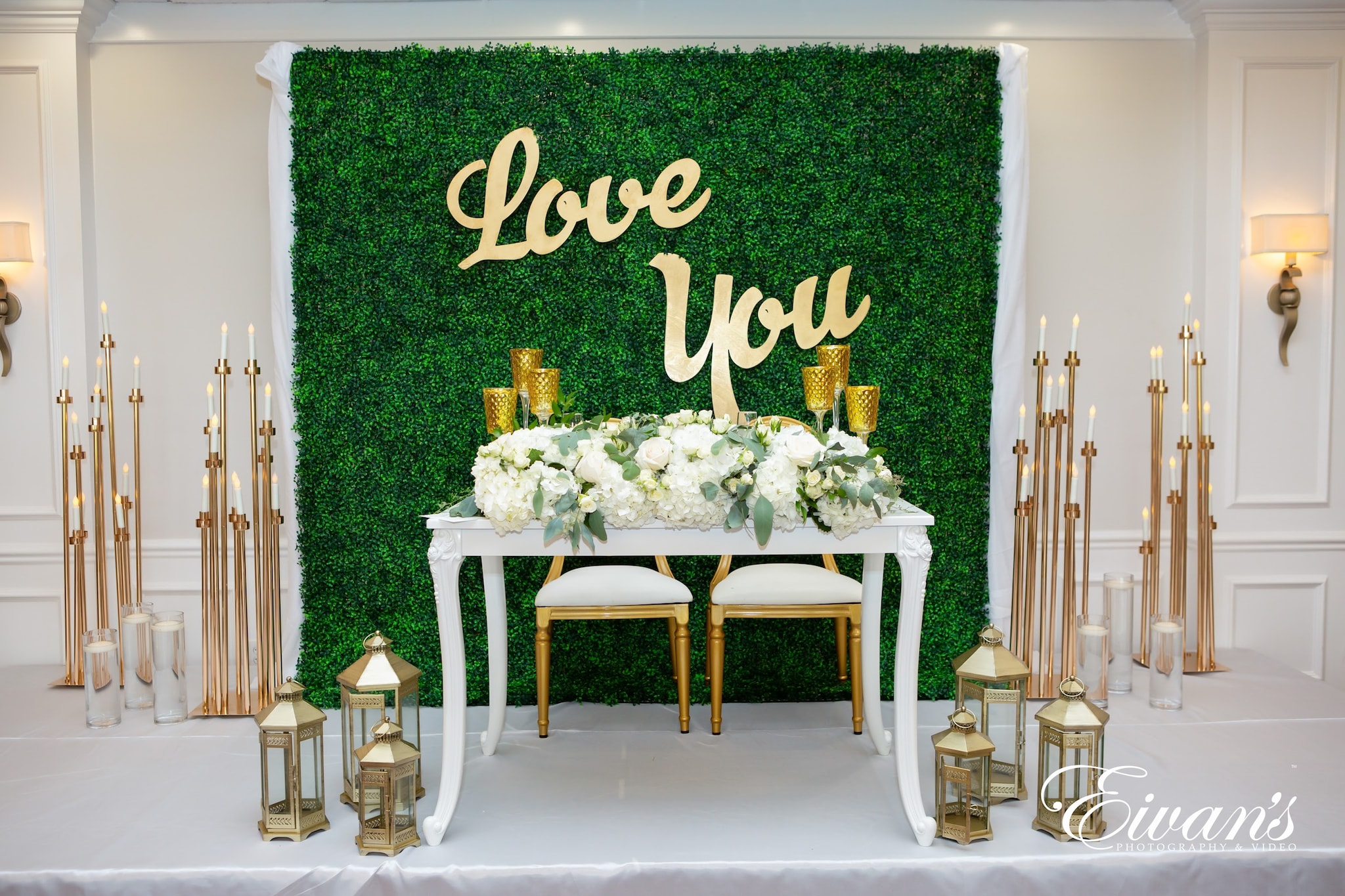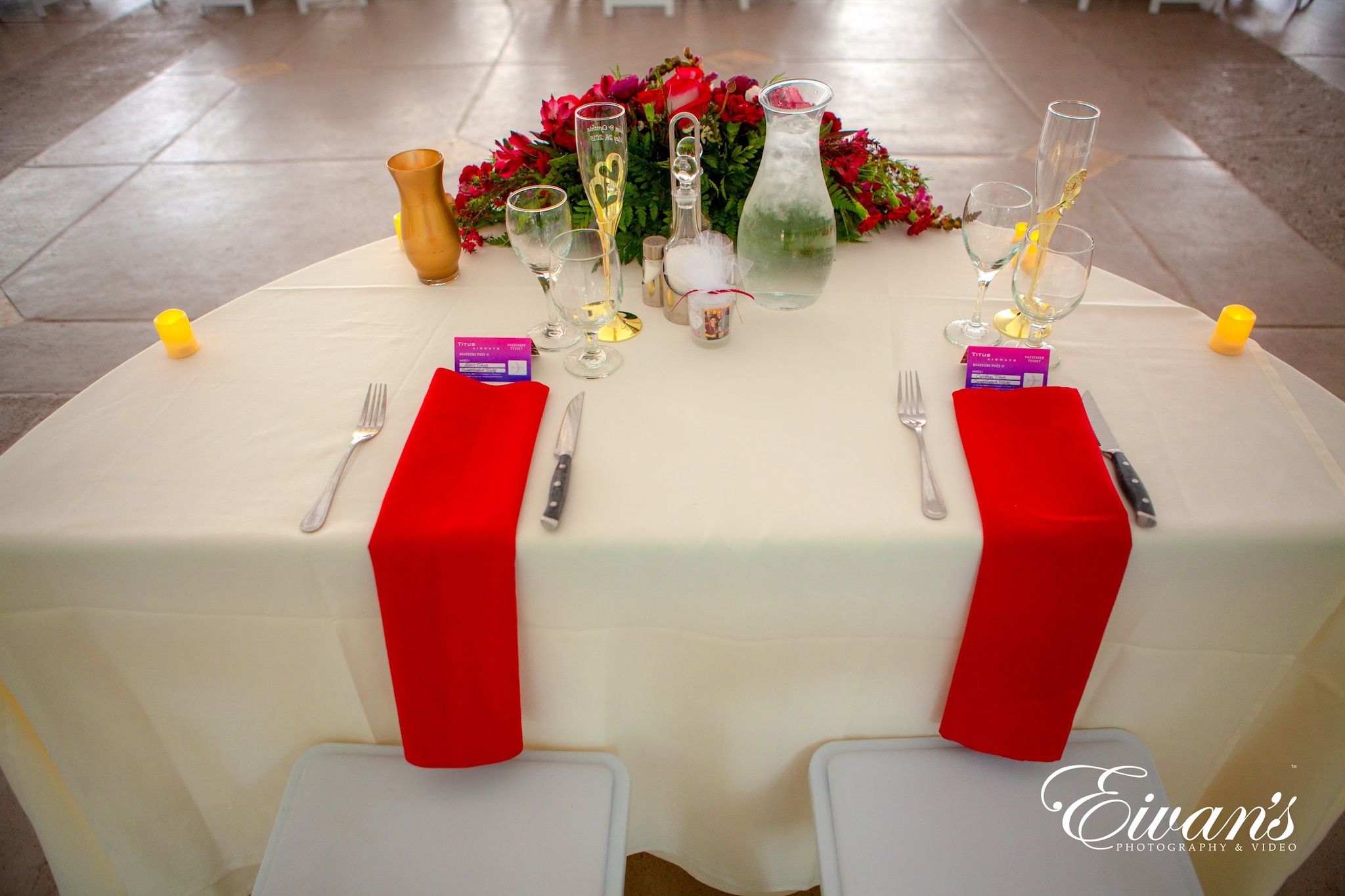 Advantages
Setting it up according to your preference is super easy

The sky is the limit when it comes to creativity. As a result, you can make a better wedding ambiance throughout

It is great for photoshoots which will help you treasure your most memorable moments on your big day
The best feelings that you can get from a wedding sweetheart table
Aside from that, a lot of people love it because they feel special about it. Here are some of the most common sentiments that people have in a sweetheart table wedding.
No feelings of intimidation will be felt
If a wedding party uses a sweetheart table, guests will feel more open in approaching the couple. As a result, there will be much more interaction between the couple and the guests. It will be regardless of their status in life.
Couples can have a sigh of relief
After the tremendous hours of preparations, the couple can take a breather. They can have their moments together as a couple while feeling the wedding party's vibe.
Also, you can enjoy delicious foods more as a couple and prepare for the next move.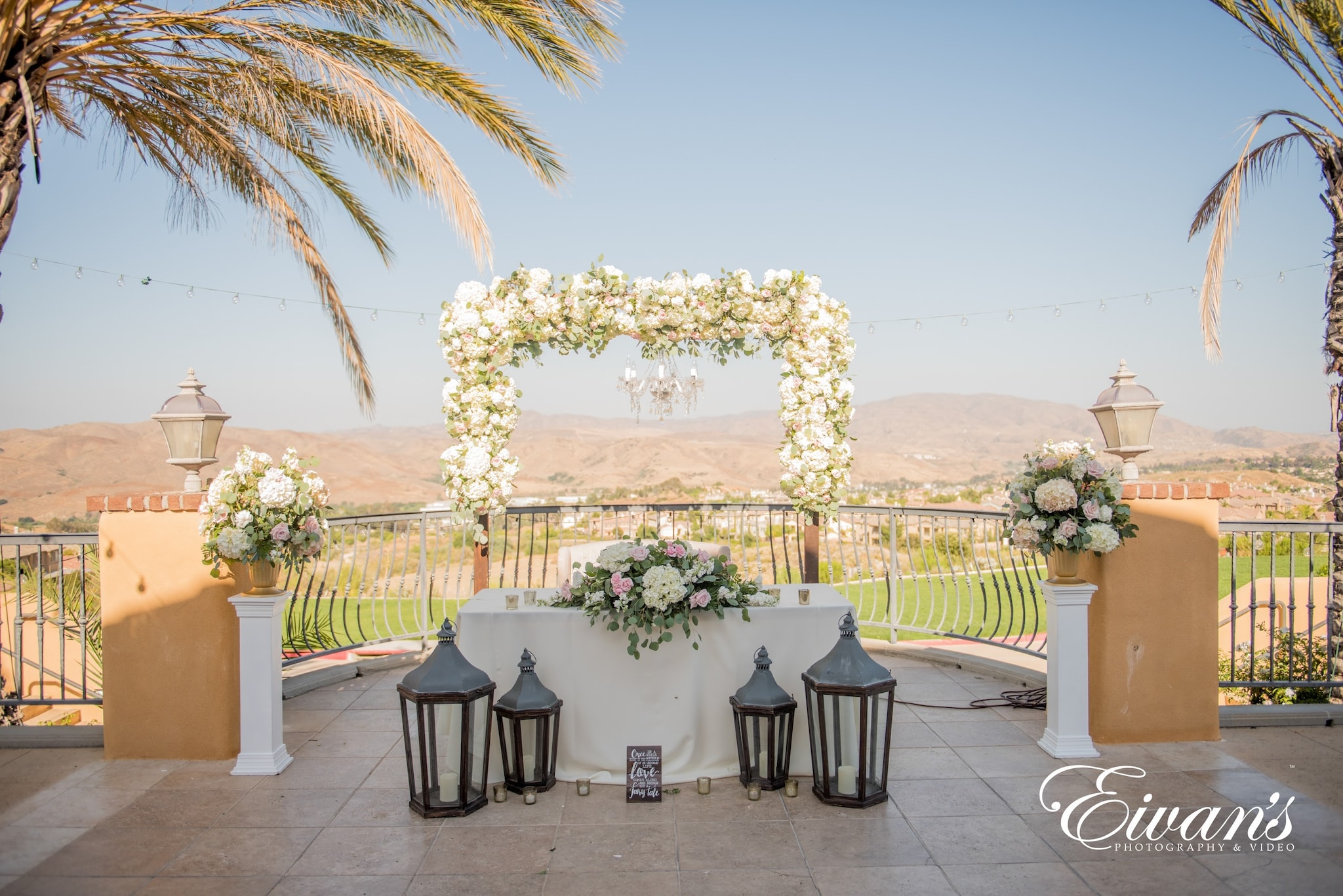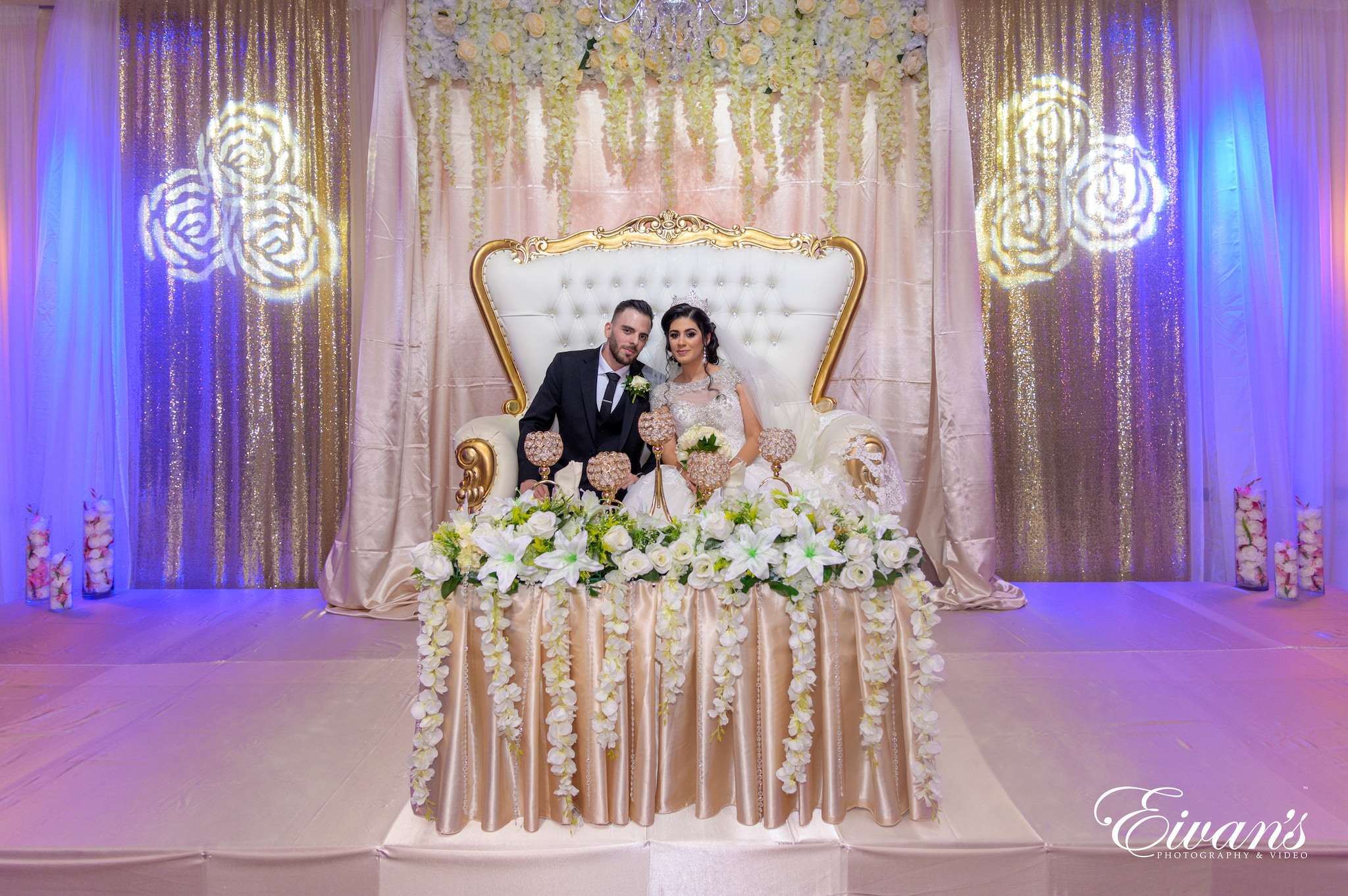 The Disadvantages
Despite the advantages that you can get from a sweetheart table wedding, there are still cons. Some do not mind the disadvantages at all because of the advantages that it has. Yet, some are very particular about everything and we can't do anything about that.
Guests might think that you are a snob
Since you are having a solo time at the table as a couple, other people might have a negative notion about it. But do not worry because there is a solution.
You can tell the caterer to serve you the foods ahead of time. So after you ate, you can have time to spend with your guests.
Some do not want the feeling of isolation
There are couples and family members who do not approve of the idea of being alone. If you are one of them then this type of setup is not for you.
It does not mean that you have to be an introvert to like these kinds of perfect wedding ideas. If you are the type that would want to take a break from mingling with other people then this setup is perfect for you.
Also, if one of you is family-oriented then you can opt for the traditional head table. It will help you have plenty of time to have conversations with your loved ones and wedding guests.
You will be the center of attention
Even if you want it or not, as a couple you'll be the center of attention in a sweetheart table setup.
This is because you have a separate place as a couple where you can eat. So your guests will have their eyes on you while you are eating.
So if you are the type of person who is conscious about how you look then this hard for you.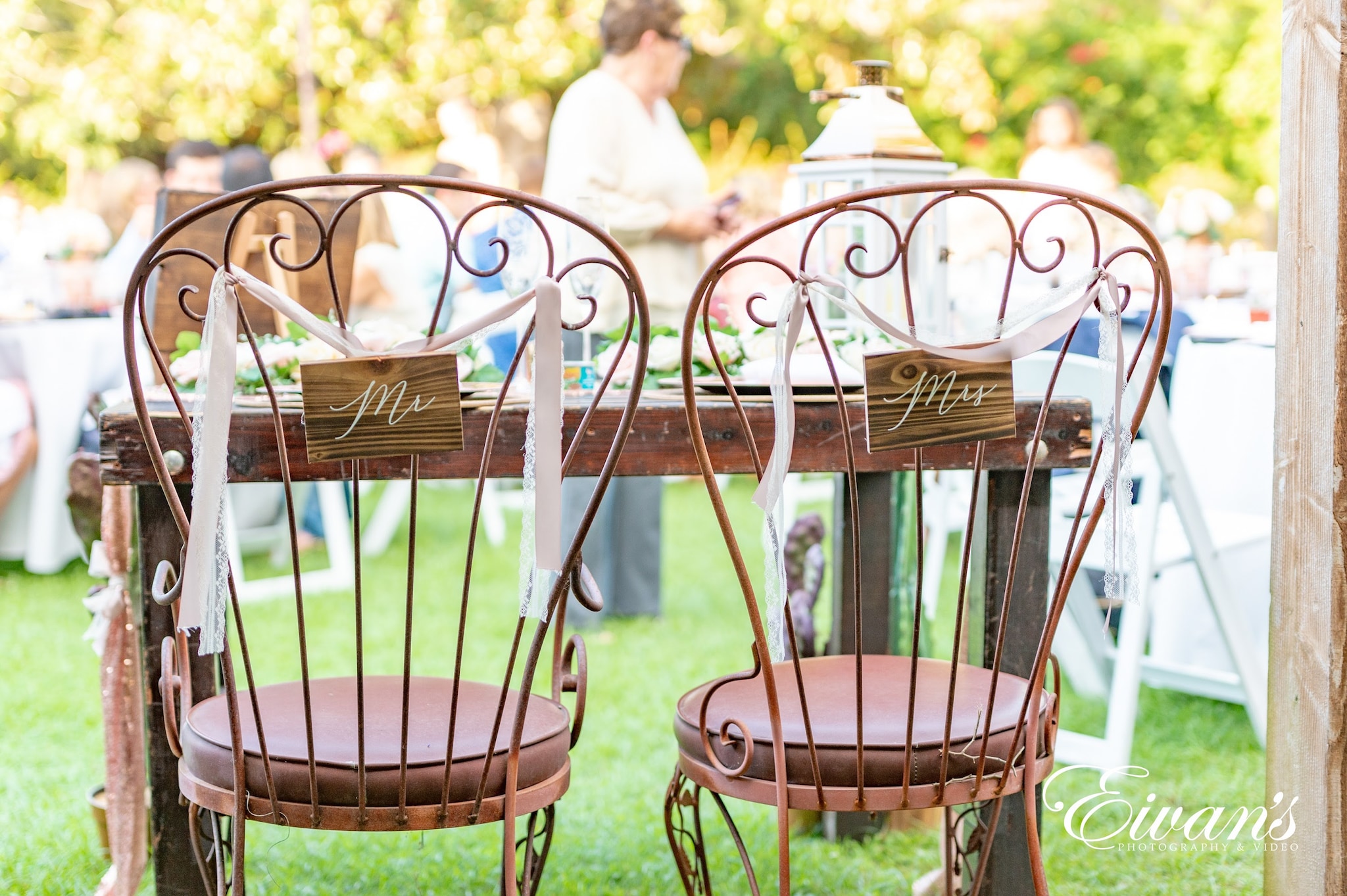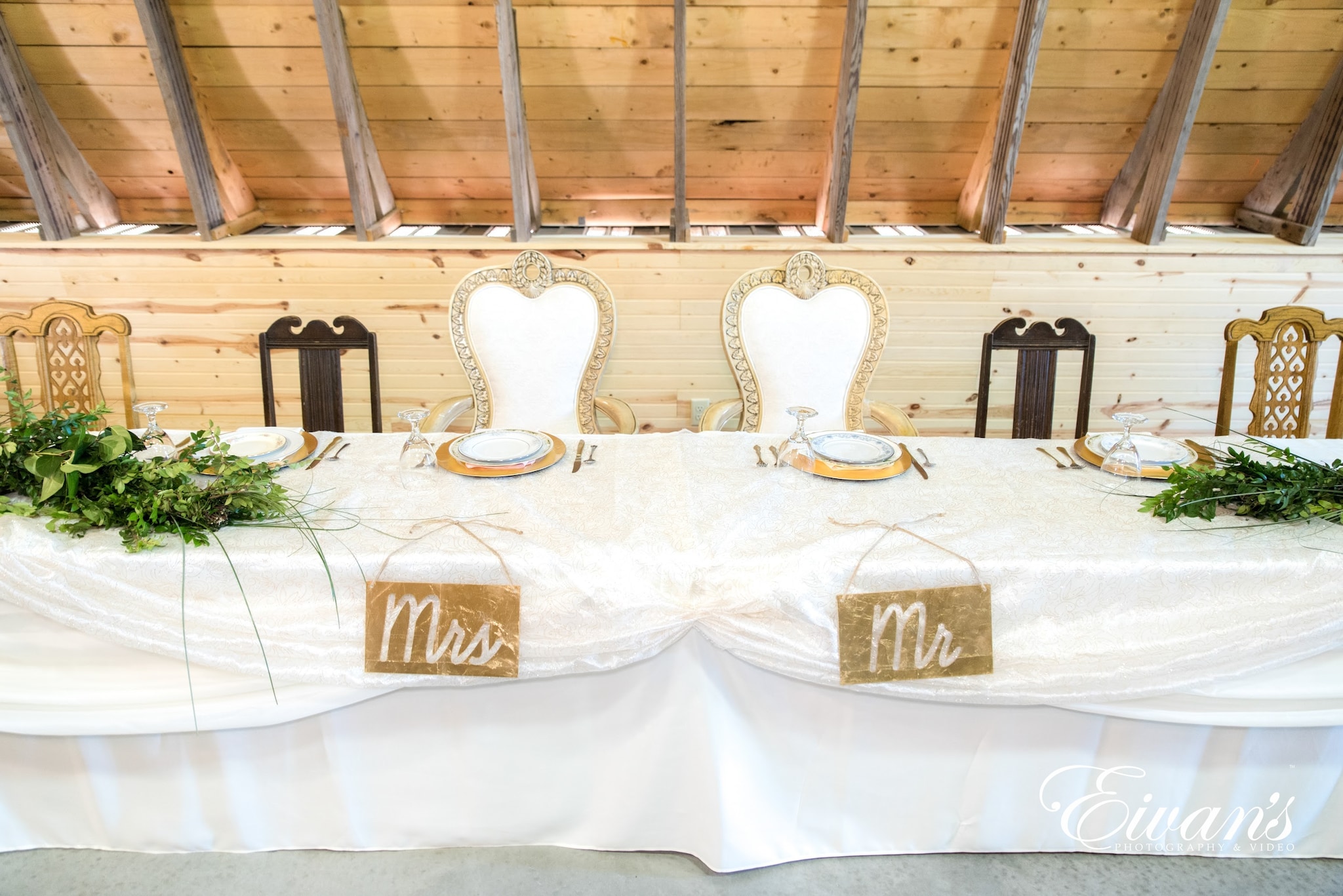 Does this setting have an alternative?
Believe it or not, there is an alternative to this setup. Try to check on the alternatives that might fit your preferences. This will help you achieve the table setup preference that you want. But be sure that it fits your wedding theme.
Just, for example, the table linens must jive with your wedding colors. You'll have a more organized reception space which is truly great to have.
Family Table Setup
In this setup, you'll be going to sit with your immediate family members on both sides of the couple. Be sure that the number of seats for each family namely of the groom and the bride is equal.
If you plan for a small wedding but elegant bridal party then this is probably the best choice that you can get.
However, if you plan to invite all your extended family then space could be a problem with this setup.
Traditional head table
This is where the bridal party will take their seats on a stage or in front of the reception area. With this, you can have some great quality time with your guests thus making the big day extra special.
This is a perfect alternative if you know that a lot of your guests were single. It is because you do not have to worry about leaving your partner elsewhere.
Head feasting table
The concept is almost the same as the usual head table but the bridal party and their partners are also there. The seating arrangement is on both sides while the facade of the couple is left empty.
This is perfect if a lot of your guests have their partners with them. It is great if you will combine it with some nice floral arrangement. There are lots of outstanding florists online, so you'll never run out of choices.
In case you have a limited budget, there is nothing wrong if you will do some DIYs. Trust us, it is worth it.
Other things to take note
It is always better if the head table suits the needs of your wedding. But always remember that the sweetheart table wedding setup that we've discussed a while ago is only suitable for formal wedding setup.
Also, consider the theme of your wedding before choosing the kind of place setting. It will help you get a more pleasant wedding experience.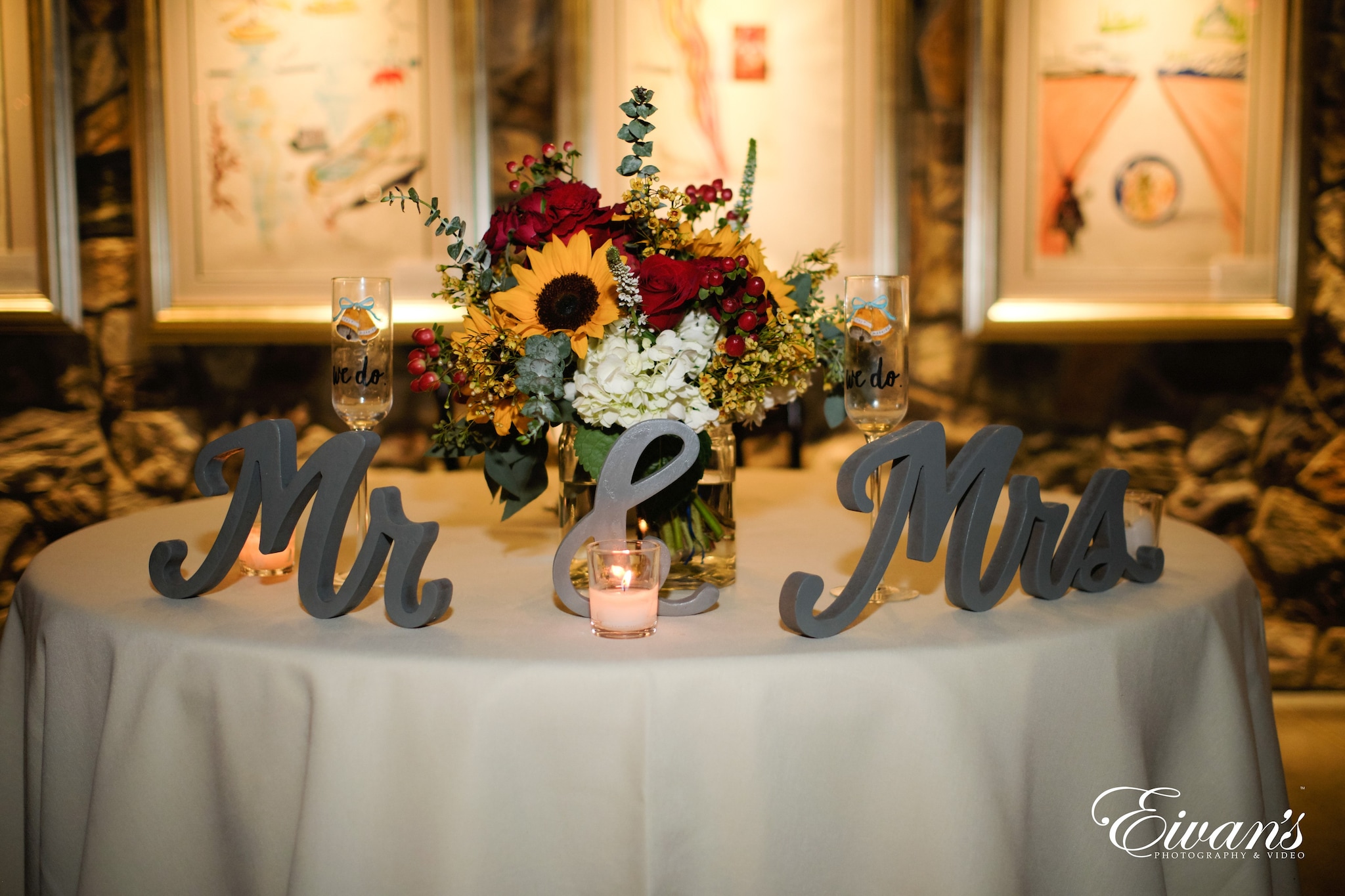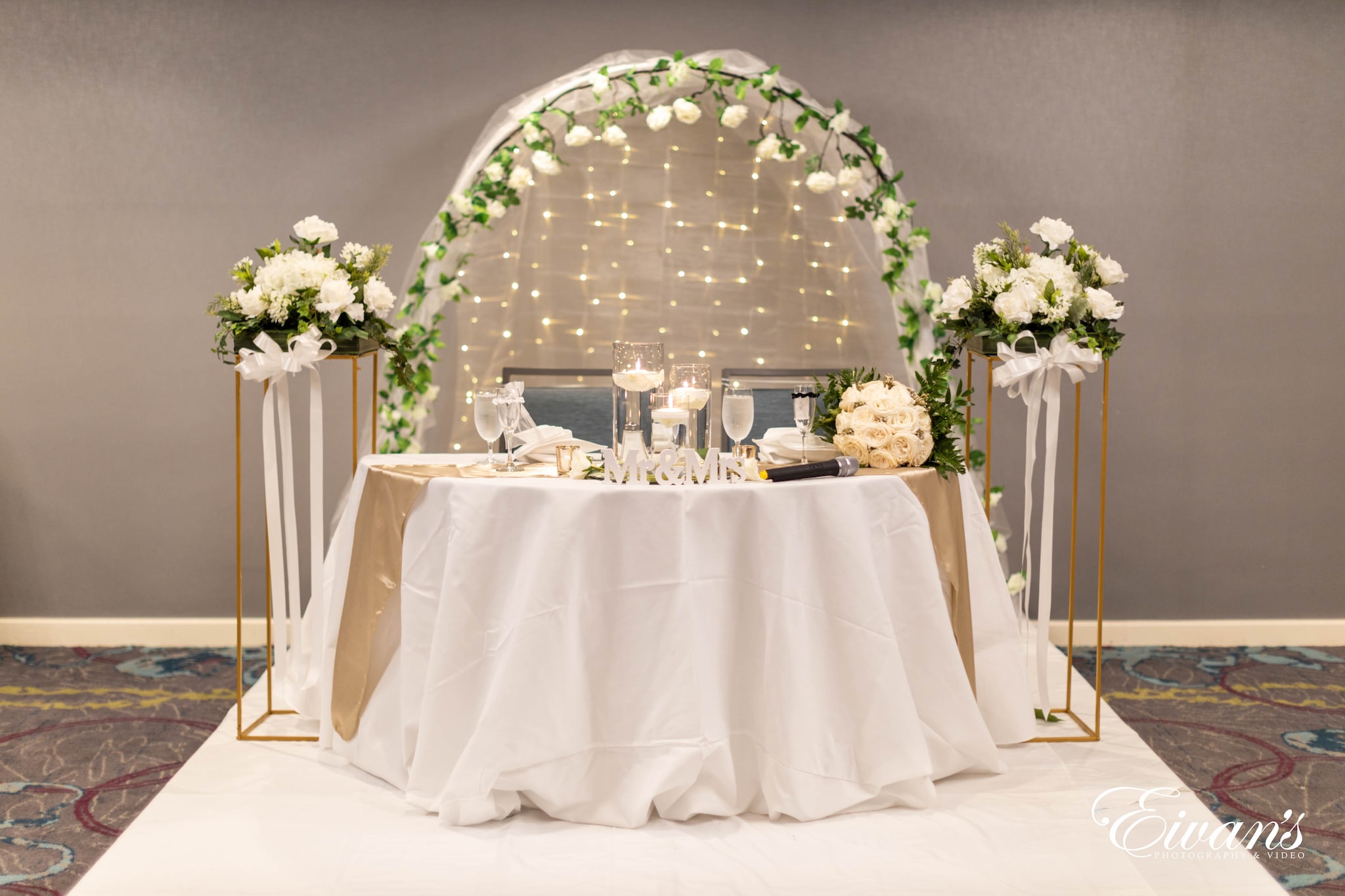 How much space can a reception area hold?
Space is also important when it comes to decision making. Will the reception tables fit the area where the reception will be held? There must still room for recreational activities such as dancing and fun games.
Remember that it is much better to plan things. Also, seek help from your family and friends for the betterment of the celebration.
Is the sweetheart table decor enough?
Ask yourself if there is enough and appropriate design for the tables. It only means that you must include it in the wedding planning as well.
In this way, when the wedding day comes, you'll not become shorthanded. You have the confidence that from the wedding decors, foods, ceremony, etc. are all ready.
Are chandeliers and centerpieces essential as wedding decorations?
In case there is a chandelier available in one of the reception areas offered, be sure to make use of it.
Centerpieces must be chosen carefully to ensure that it fits your wedding theme. This is because table decorations play a big part in the overall look of the wedding area.
You can opt for sequin tablecloths as they look good on anything even at modern weddings.
A reliable wedding planner can help you with those decisions. They can even suggest the right color palette for your theme.
These elements also look good in photos. But be sure you hire one of Eivan's talented and experienced photographers.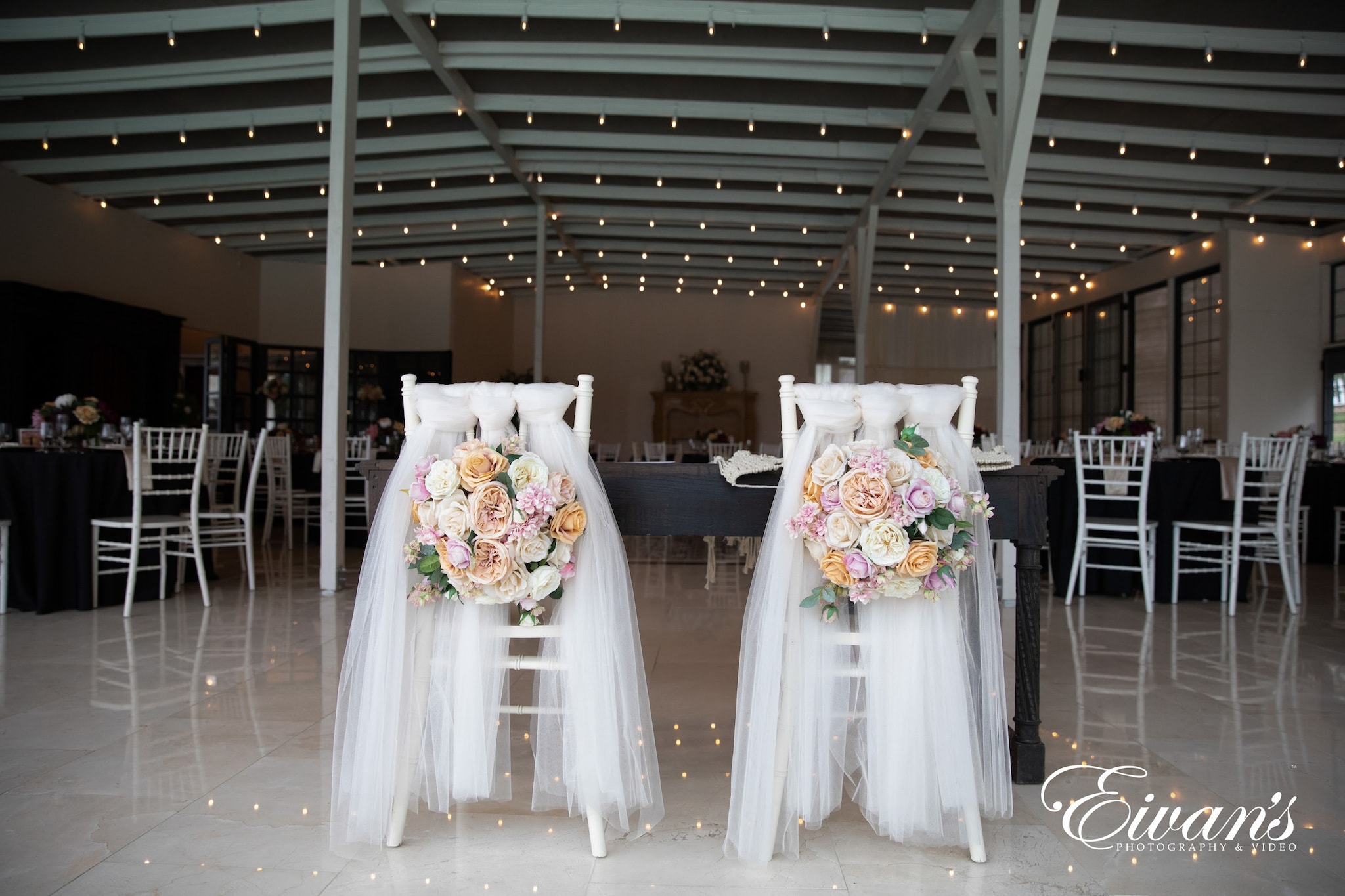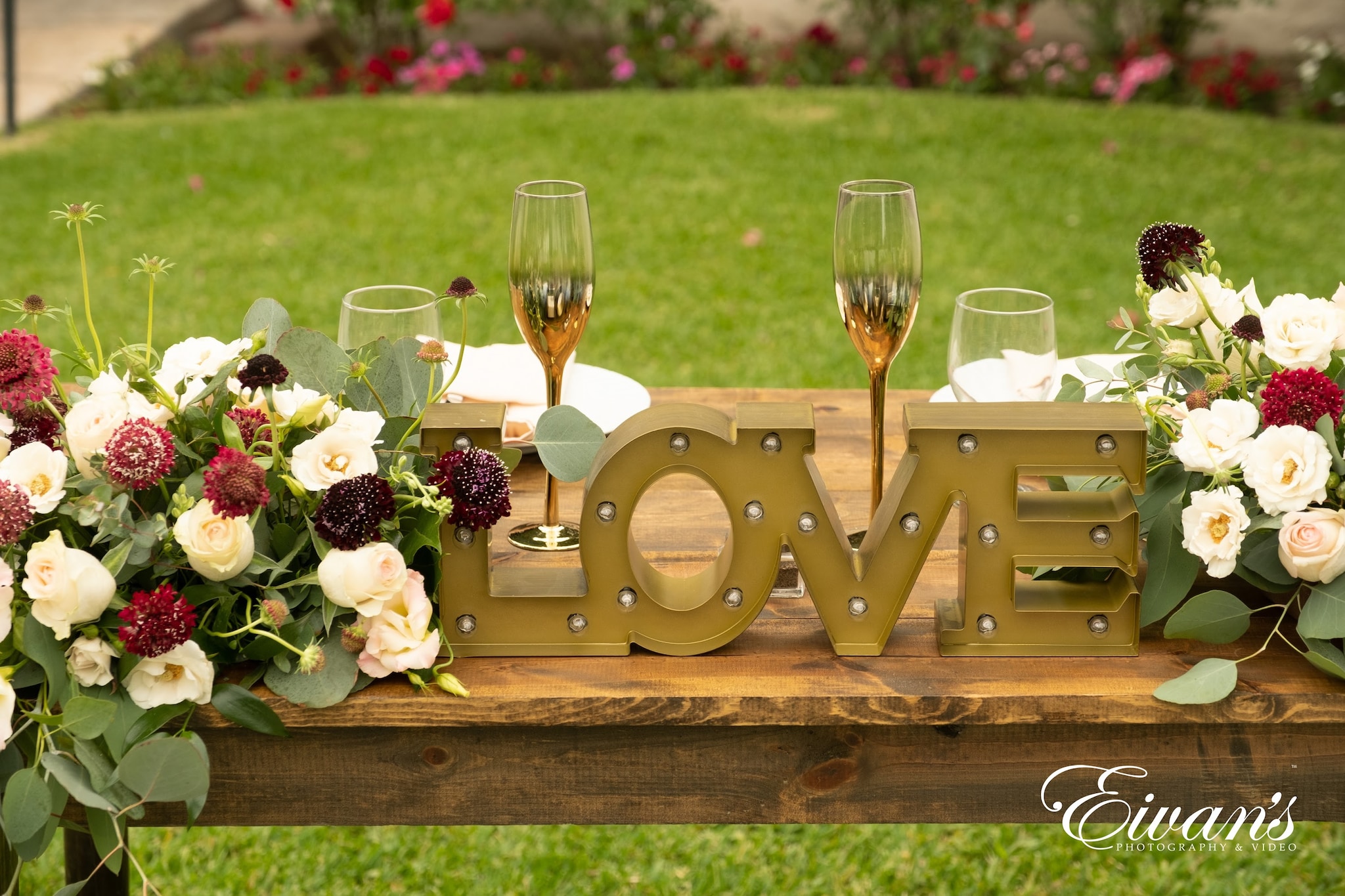 Conclusion
There is nothing more important than having a wonderful wedding experience. You must not care about what other people think but the most important is you'll cherish your special day.
You must disregard the opinion of other people. If you know that the particular setup will make you and your new spouse happy even after you exchange your "I dos".
The sky is the limit when it comes to creativity. You can even put some calligraphy all over the wedding reception area. This will make the ambiance more desirable and elegant.
So if you are currently on a verge of being clueless on what to do, just browse the ideas that we have discussed.