First Kiss Wedding Photos
There's no exact guide to nailing that first wedding kiss. Truth be told, the first kiss is the part of the wedding ceremony that newlyweds most look forward to, the officiant included. Not to mention, all wedding photos always have the perfect shot of the wedding kiss. You can be sure wedding photographers would agree with you in this regard.
When asked what newlyweds consider an essential part of their big day documentation, don't be surprised to hear it's the first kiss. Indeed, the first wedding kiss is one of the highlights of any romantic wedding. No wedding photography is ever complete without the couple's first kiss photos.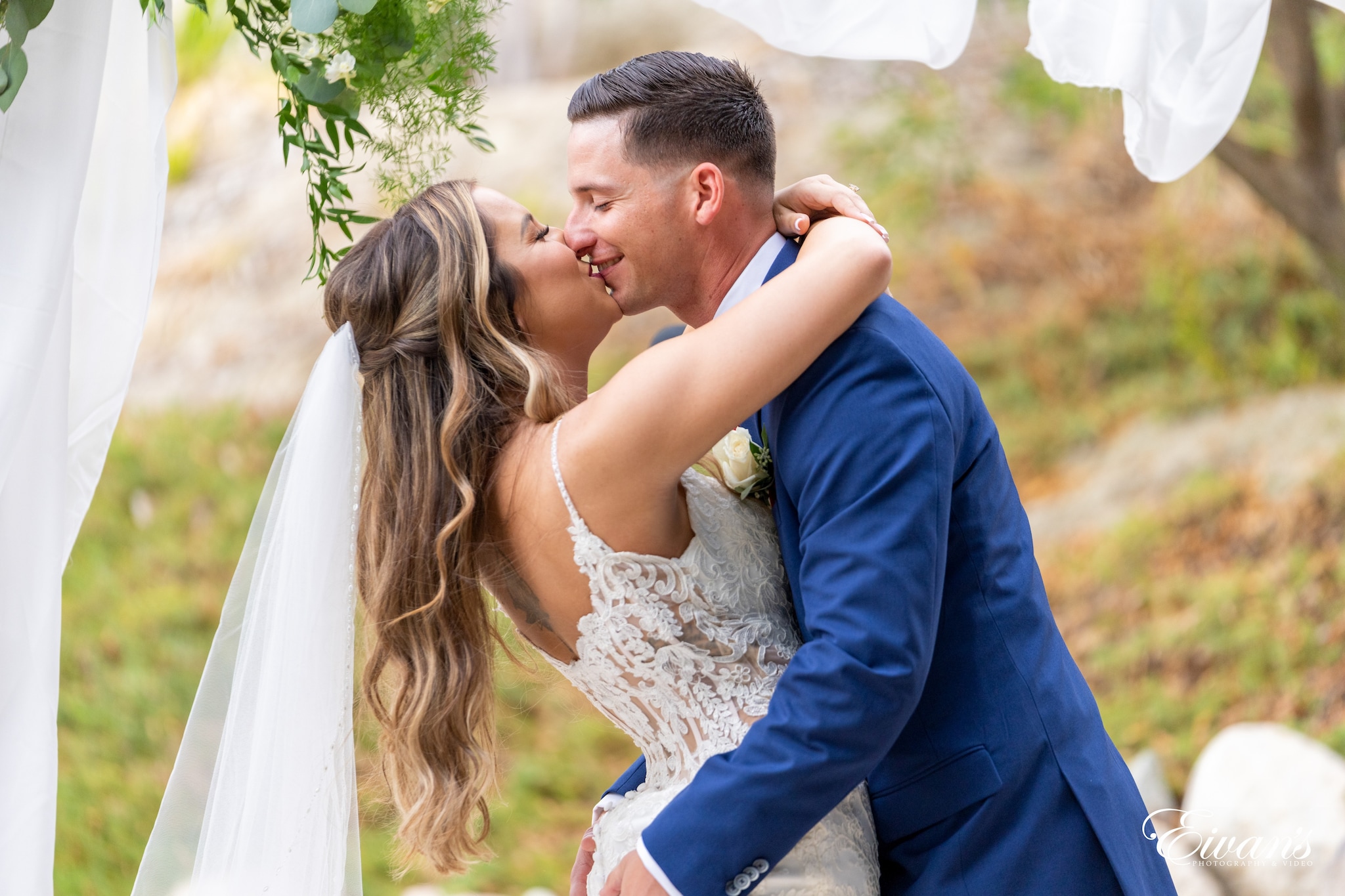 Getting Your First Wedding Kiss Right
If your wedding day is drawing near, you just might be inclined to agree: it's a mixture of emotions you're feeling right now. There's a bit of excitement, of course, added with a touch of anxiety. Notably, it's the first kiss that soon-to-be-wed couples feel nervous about, but not necessarily in the wrong way.
Perhaps it's because all wedding guests have their eyes on you at this exact moment. Most likely, the exchange of I dos has got you all quivery and mellow inside; you can't focus on your first kiss. For whatever reason you feel conscious about this moment, you need a quick read-through on how to capture that perfect kiss on your wedding day.
Move slowly and meaningfully
Don't give your wedding photographer a hard time capturing your first kiss. Getting closer to your partner should be done slowly (not in a rush), making it all the more romantic. A helpful tip: don't go with the "grab each other" approach; this may be uncomfortable for your wedding guests.
Focus on the eyes, but don't overdo it
Eye contact is a seemingly essential element to an intimate first kiss. You wouldn't want to be looking at another person just before you seal the deal with your partner. However, don't make the mistake of keeping your eyes open during the moment. Aside from looking bad in front of the lens, it makes the wedding kiss a bit awkward and weird.
Don't forget the officiant
Expectedly, with the romantic feeling sweeping the atmosphere, it's easy to forget who else is standing with you at the altar. Make sure to arrange this during your first kiss: it should be only you and your partner in the wedding pics.
Give it a wow factor
Most wedding photographers time the newlywed's first kiss with the shooting of the sparklers and the fireworks. That makes the moment more beautiful, that's for sure. If you need to add a quick peck just after the first smooch, then do it. Holding hands is also a sweet touch to the moment.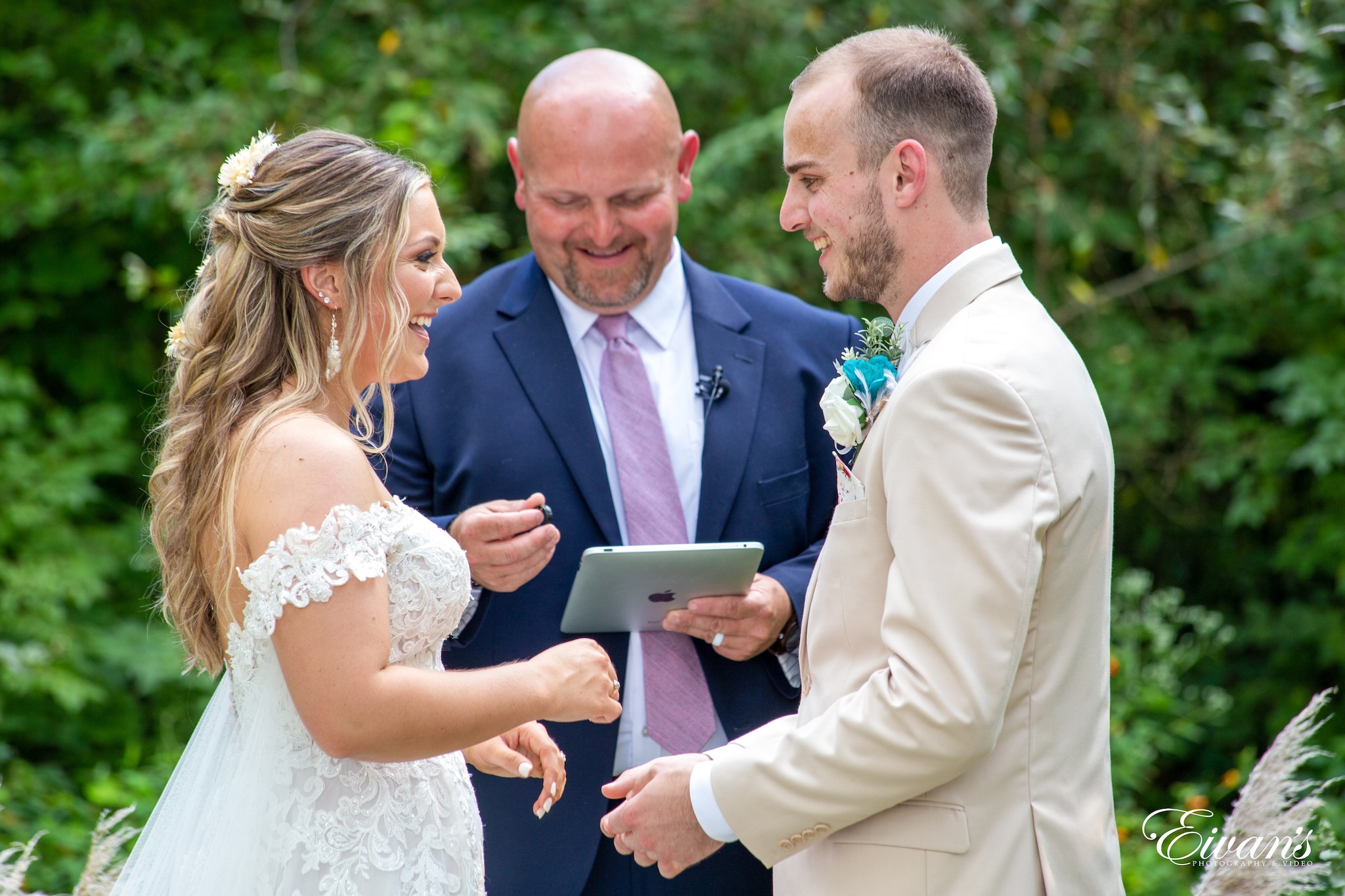 All There is to Know About the First Wedding Kiss
Wedding customs and traditions have become so varied with the passing of time and the changing of society's preferences. Yet, one practice still exists till now: the first wedding kiss. That's why it's essential to understand how to get this done right. Remember: your wedding day is a one-in-a-million event.
If you're telling your favorite people, "My wedding is drawing closer," here's something that can help you get through the occasion flawlessly. Your first kiss should be the dreamy kiss you've always dreamed of, and knowing what to expect and what to avoid will make it so.
What to do
Real weddings rarely become trending and memorable without proper wedding planning. This means all details have to be ironed out in advance of your wedding day. The couple should have decided whether they want a destination wedding, complete with fancy wedding invitations, an elopement, or celebrate the traditional white wedding.
Finalizing the wedding dress down to the wedding rings is only a tiny part of it. This includes choosing the bridesmaid dresses to the groomsmen's attire; everything has to be sorted out before the big day. The bridal party and the wedding party details should also be well-organized if you want your wedding day to go without a hitch. More importantly, the first kiss shouldn't be overlooked on this unforgettable day.
Wedding experts would say that couples should practice their first kiss to make it perfect. Meaning, as soon as the officiant gives the go signal, you should already know what you need to do. Practicing doesn't mean memorizing the smooches; instead, it focuses on the duration, the approach, and the hand placement. Actually, the last factor plays a huge role in making the kiss more picture-worthy.
What not to do
To many couples, acting spontaneously romantic is hugely nerve-wracking, especially in front of a large audience, say, wedding guests. It's true among many newlyweds, and there's nothing wrong about it, to say the least. In the case of the first dance, many couples do some sort of rehearsal. However, this part of the wedding ceremony should be left natural during the wedding planning: the first kiss.
It's okay if you and your partner feel the need to rehearse your first wedding kiss if that makes you more confident and comfortable. Yet, wouldn't you agree it would be much better to let the magic flow between the two of you. By all accounts, a flowy and straightforward wedding kiss looks way more romantic than a scripted one, to borrow the term. That's what your wedding photos would express.
Also, try to make the moment last longer. It means not approaching the smooch too hastily; instead, take your time and maintain a bit of eye contact with your partner. A simple gesture like an intimate smile can make your first kiss more memorable for the wedding guests and the cameras. A 5-second smooch will be perfect for wedding photographers.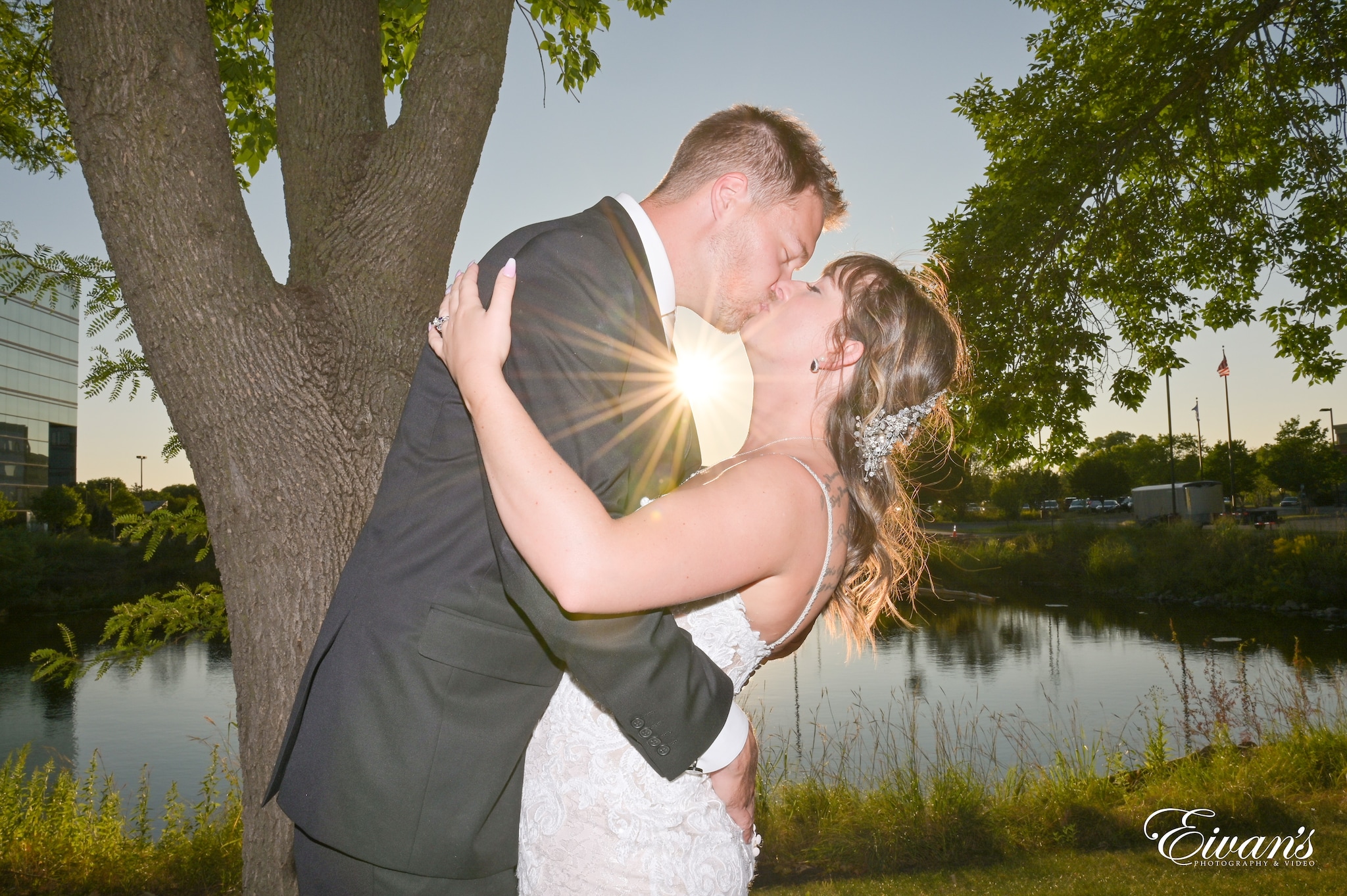 At the end of the day
It's always a big deal how many couples handle their first wedding kiss. Of course, it's a no-brainer why many wedding photography services emphasize this moment. It's the perfect shot to capture, along with the couple's first look. All the more reason why many newlyweds have to make it the ideal kiss. Be open to any wedding ideas you and your partner may have, and see just how madly in love your wedding pics will be.