Best Engagement Photo Locations in New Jersey
When it comes to photo locations, the entire U.S. offers a plethora of amazing choices. Beaches, deserts, forests, and mountains abound in California. Colorado has the Rocky Mountains, El Dorado Springs, and countless epic locations. There's Central Park in Manhattan and all the other iconic landmarks in New York City.
If you're looking for something more unique and less touristy, head a little southwards from NYC. Discover hundreds of great locations for your engagement photo shoots right in New Jersey. It's got everything from rustic meadows to modern cityscapes. From Jersey City and beyond, you'll find a mix of quaint towns, modern art installations, cozy beaches, magical forests, romantic vineyards, and towering buildings.
With all these choices, however, it can be daunting to choose the perfect location for your photo shoot. So, we've narrowed it down to the top 20 locations most popular among engagement photographers. Here are some of their favorite places in New Jersey to hold your engagement photo session.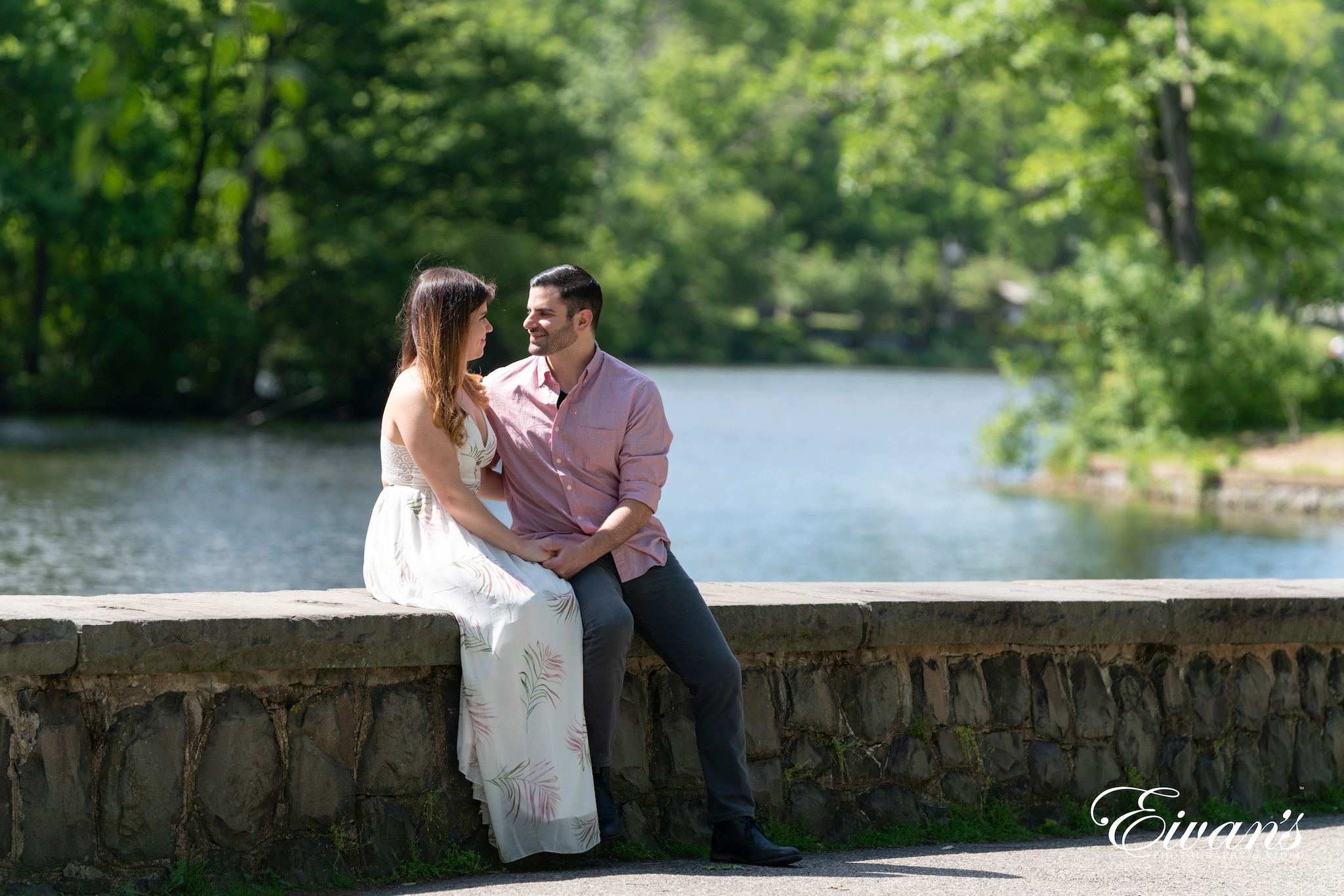 Best Engagement Session Locations in New Jersey
Asbury Park Boardwalk
A beautiful beach, ale houses, colorful murals, and a long jetty make the Asbury Park Boardwalk a fun place to take engagement photos. This 19th-century boardwalk at Jersey Shore offers an interesting mix of old and new structures that make for creative backdrops. The area is a treasure trove of art and music setting a laidback vibe for photo sessions.
Botanical Gardens at Skylands Manor
For that elegant old-world appeal, nothing beats the New Jersey Botanical Garden at the Skylands Manor. The classic Tudor mansion surrounded by sprawling gardens takes you back in time. Seasonal blooms and wildflowers create an enchanting background of colors. The soft light that filters through the majestic woods completes the dreamy mood. While the permit for an engagement session is relatively steep, the luxurious estate vibe is definitely a great setting for one-in-a-million images.
Princeton University
Magnificent Gothic architecture amidst a beautiful landscape – just the right combination for the perfect backdrop for lifestyle photos. Princeton University has dozens of amazing spots for photography making it quite popular for wedding and engagement photo sessions. Its ivy-covered buildings, grand columns, and quaint gardens look beautiful both during the day and at night.
Cross Estate Gardens
Strolling along the walkways of Cross Estate Gardens will lead you to plenty of picture-perfect spots surrounded by lush greenery. This walled garden is teeming with native plants, majestic trees, and seasonal flowers. A favorite spot for couples having their engagement pictures taken is the pergola with its grand stone columns beautifully draped with vines. There's also the charming old house and a water tower. With no fees for engagement photo sessions, the Cross Estate Gardens is a great choice for couples on a budget.
Hoboken
Located along the Hudson River right across Chelsea and Greenwich Village, Hoboken lets you see NYC from a different perspective. Its parks and waterfront walkways give you spectacular views of Manhattan and New York City. They are ideal sites for golden hour photography and night shots of city skylines. Local art exhibits, the train station, and the historical museum also serve as interesting backdrops for more creative photos.
Allaire State Park
What better place to highlight the timelessness of love than in a park that stays beautiful all year round decade after decade. The Allaire State Park in Wall Township is a favorite among engagement and wedding photographers because of its historic structures and natural landscapes. A river and small brooks weave through the expanse while trails lead to secluded spots under wide green canopies. Add a dash of fun to your engagement photos with a few shots on the antique steam trains.
Deep Cut Gardens
Without a doubt, Monmouth County has among the best parks and gardens in the region and one of these is the Deep Cut Gardens. Located on the west side of Middletown, this centuries' old garden is well-maintained with most of its 54-acre expanse covered with beautiful gardens and vast greenhouses.
Grounds for Sculpture
Art meets nature in this picturesque property. Contemporary art installations dot the manicured grounds providing unique backdrops to engagement photos. Aside from two museums that house seasonal exhibits, a small botanical garden seemingly brings art to life. Don't forget to pose by the Monet Bridge or catch a peacock or two in your frame.
Liberty State Park
Want a clear view of NYC's skyline and the Lady Liberty in your engagement photos? Liberty State Park is the best spot for your engagement session. Aside from the iconic backgrounds, this park also has a romantic waterfront view during sunset. Stroll along its tree-lined paths to find the perfect spots for photography.
Batsto Village
With no fees and no permits required, Batsto Village is another good option for low-budget engagement photo sessions. But don't underestimate it. It is a treasure trove of amazing backdrops for photos. Restored 19th-century buildings and natural landscapes create an idyllic setting for images that evoke love and romance.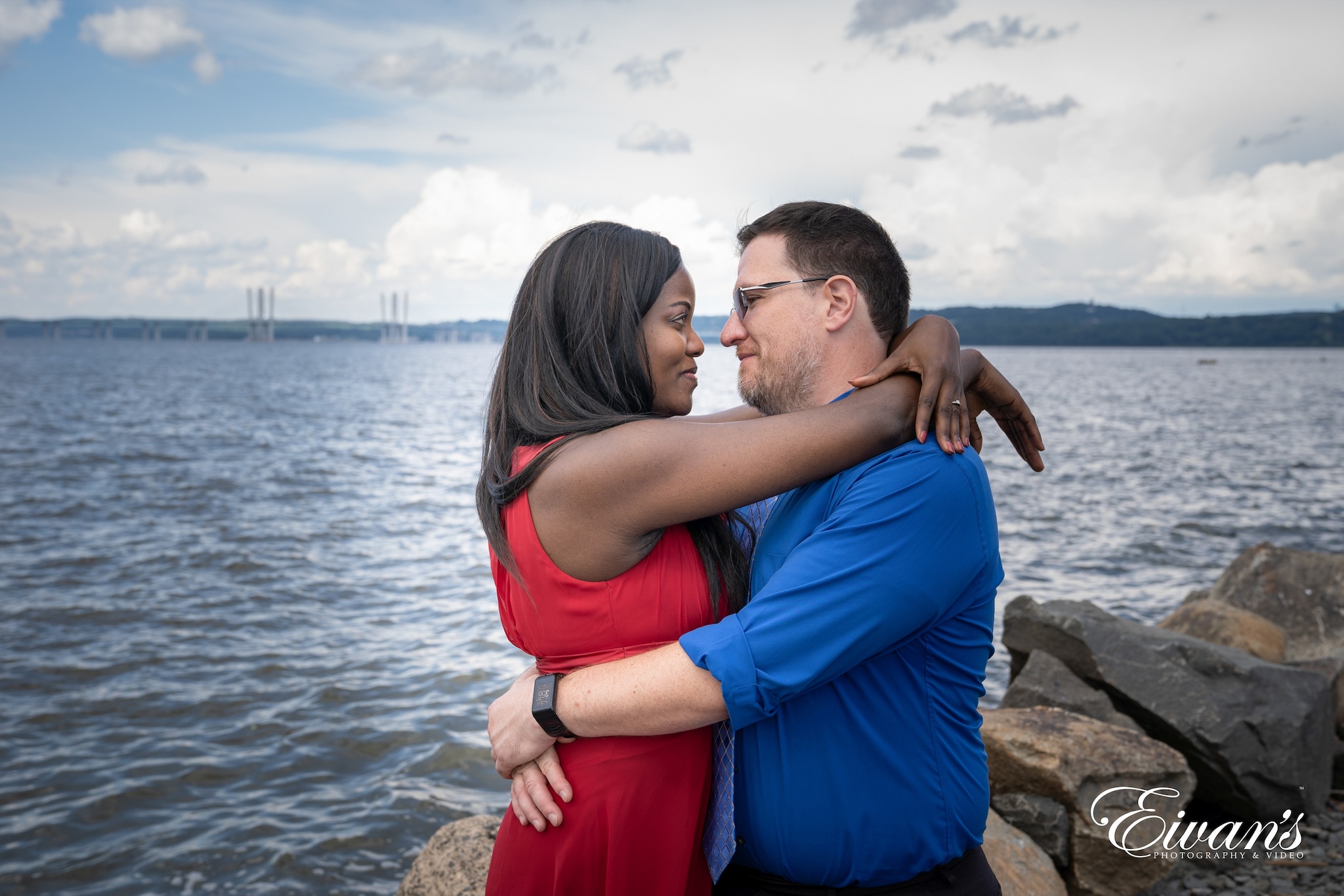 Cape May Winery
A favorite among New Jersey wedding photographers, this winery is an aesthetic backdrop to the most romantic photos. Couples can have pictures taken among luscious vines of grapes during harvest season or while sharing a glass of wine in front of a cozy fireplace. A large deck sets the stage for a panoramic shot overlooking the entire vineyard while a port cellar emanates the mystery of romance.
Frelinghuysen Arboretum
Every inch in this vast property sparks countless ideas for beautiful engagement photos. Ivy-covered gazebos in the middle of manicured gardens are perfect for dreamy shots. The stately mansion brings the colonial era to life. Winding paths lead to groves and hidden nooks. There's truly an endless list of great spots with amazing scenery for photoshoots.
Sayen Gardens
Located in Hamilton, Sayen Gardens is a favorite among photographers because its diverse elements help compose great landscape photos. Aside from the colorful flowers that abound in its gardens, there are plenty of cozy nooks for engagement photos. Gazebos and bridges fill images with romance. Tall trees filter natural light and create a magical mood. Have your engagement session during spring or fall and be surrounded by the vibrant colors of nature.
Spring Lake in Monmouth County
Spring Lake lets you take engagement pictures along a serene lake and on a bustling beach in one location. Snap photos by the lovely bridges and benches by the small lake. Then head a few meters east and get your golden hour photos along the beach.
Red Bank, Monmouth County
Situated along the Navesink River in Monmouth, the Red Bank offers scenic views across the bay. It's a charming town with small streets adorned with string lights and lined with brick sidewalks. Get some amazing photos at the Riverside Gardens Park.
Sandy Hook
Hands down, the best place for sunrise and sunset photos in New Jersey is Sandy Hook. This barrier spit between New Jersey Bight and Sandy Hook Bay is the perfect spot to watch the sun rise or fall on the horizon. Capture the moment when the sky turns into a kaleidoscope of colors for the most magical engagement photo.
The Waterfront
Also along the Hudson River, Waterfront in New Jersey also offers skyline views of NYC just like its namesake across the river, Columbia Street Waterfront District. Capture the NYC skyline from the wooden-planked pier of J Owen Grundy Park. Go retro and have a few shots taken with the historic Colgate Clock on the background. Go to Morris Canal Park for a panoramic view of Manhattan.
Amico Island Park
If you're not keen on having your engagement session on the beaches of Jersey Shore, head inland and go to Amico Island Park instead. This tiny peninsula along the Delaware River is a hidden gem for nature lovers. A mix of flora and fauna thrive in its meadow, wetlands, and small forest. You also get a nice view of the Philadelphia skyline on its western banks.
Twin Lights Lighthouse
Whether you love history or just want a panoramic shot of New Jersey, Twin Lights Lighthouse can give you both. Built in the 1800s, the two towers still stand majestic today. It is a monument of pride and love that's just perfect to capture a monumental time in your love story.
Mountain Creek
For couples who love adventure, the mountains on the northern side of New Jersey put a thrill in an engagement photoshoot. Have pictures amongst clouds while on the ski lift or surrounded by snow on the slopes. Take panoramic shots from a mountaintop patio or fun playful pics at the waterpark.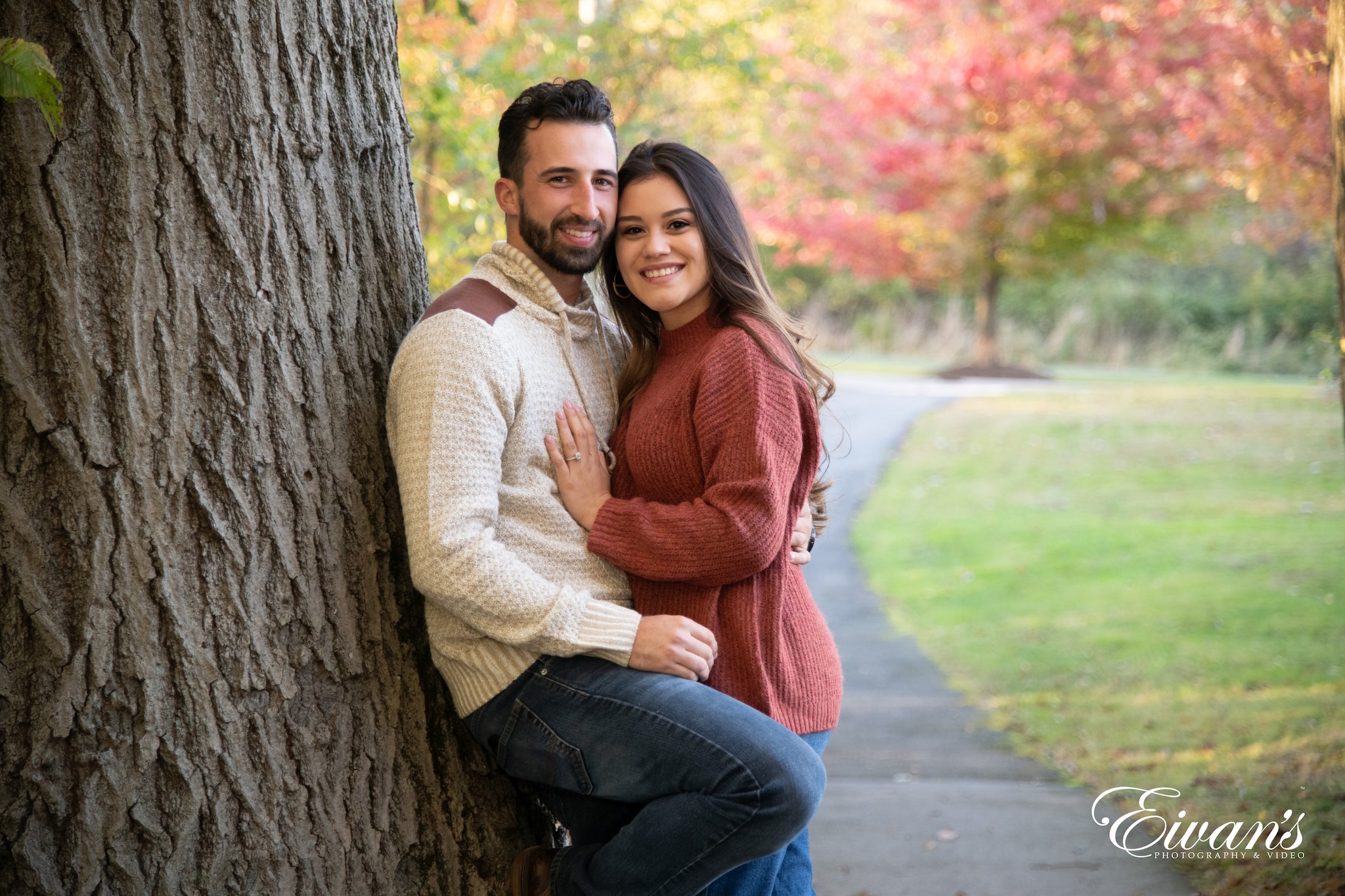 New Jersey Engagement Photo Locations
These are just some of the most popular locations for NJ engagement sessions. With hundreds of photo locations, your New Jersey photographer can surely find the perfect spot that matches your personality and your wedding theme. Many of these places are also ideal wedding venues for your wedding day.