$300 COUPON WHEN YOU CHECK YOUR DATE AVAILABILITY
New Jersey Wedding Photographers
The Garden State is one of the loveliest places to get married. Whether you prefer the classic elegance of the Ashford Estate or the rustic charm of the Hamilton Manor, we are home to some of the most stunning wedding venues. Wherever you choose to have your wedding in New Jersey, you will surely have the best wedding experience in the place with the best wedding photography service provider.
One thing that never seems to get any easier, however, is locating a reliable New Jersey wedding photographer for your big day. At Eivan's Photo Inc., we provide the most expensive collection of experts for your ceremony. We have huge numbers of competitors in wedding photography services. However, there are things that set us apart from others that really made us one of the best and most reputable wedding photography companies in New Jersey.
We assist more brides in finding the perfect photojournalist for their wedding day needs without the hassle of calling every company you can locate. We have spent years building our pool of talented photographers, providing you with the best solutions for all your planning needs. For almost 30 years in the business, we have helped grooms and brides all over the New Jersey area to capture their special wedding day with unique, professional photographers.
Our online gallery can help inspire you, as well as find a venue that suits your preferences. When we pair you with your best photographer who is able to capture your wedding, you never have to worry about the details getting lost in your wedding photos. Some brides are forced to choose between only photographs or only video services. Instead, we use photojournalists who offer more ways to capture every sacred moment you need for your wedding. We are run by professional New Jersey wedding photographers who are passionate to help couples acquire a happily ever after story.
Our photographers represent some of the most talented professionals in the community. You never have to worry about reviewing portfolios again. Instead, we pair you with someone who best understands your unique sense of style. Whether you're planning on neutral tones or a wild celebration, we know someone who can best assist you. Our New Jersey wedding photographers are committed to providing their customers with the best wedding photos. We also offer fast-turnaround to make sure that we have ample time and effort dedicated to each couple who chose us.
At Eivan's Photo Inc., we help every couple with every step of the way. Our New Jersey photographer will answer your entire queries in mind, especially couples on their first time to work with our team. We are a team of friendly, ready, and passionate people, so we always strive to give you an assurance that once you choose us over others to capture moments, you can guarantee both fun and memorable experience.
Wedding days are one of the most awaited parts of every couple's life. It is a special day that marks the real emotion of a new beginning for couples in New Jersey.  Our company at Eivan's Photo Inc. is here to make your new beginning more memorable and exciting. Since we will photograph every moment during your wedding, whether it is just a simple smile or a laugh, we make sure that it will convey a story that would last.
Our big passion for giving you the artistically and authentically designed photography and videography drive our people to do their best just to cater to your needs. We give time, effort, and love for our artwork. We apply the best strategies and techniques that you will never experience from other wedding photography service provider out there. If you're looking to get started with us, feel free to take the time to grasp our portfolio page where you can search wedding photos of many couples who have been satisfied with our work.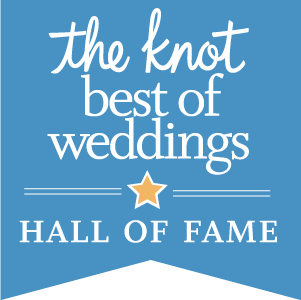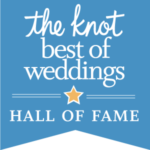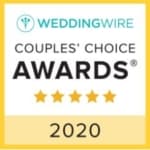 Eivan's was very professional, focused, and committed. They came to the wedding and we didn't have to do a thing. They knew all the best poses and suggested so many great ideas and this made our wedding day so relaxing and enjoyable. The photos look amazing and our main photographer Klaus was on point the whole day. The results were stunning images and memories that we will be able to cherish forever! 
Eivans did such a wonderful job the day of our wedding on May 28, 2016. The entire staff was polite and respectful and they showed up on time to each location the day of our wedding. I would recommend Eivans to all of my family and friends looking to hire a photography company. 
Our photographer was INCREDIBLE! He arrived on time, was super professional and made sure to capture all of the wonderful moments of our wedding day. The Eivan's process for communicating timelines etc in advance is intuitive and easy – making the planning a snap! (pun intended) I would recommend this organization to any bride who wants to take the guesswork out of the videography portion of her wedding. 
We also offer affordable and price match guarantees with fast turnarounds for any destination wedding. We offer payment plans and free consultations too. Our free consultation means that you will never have to spend a single cent from your precious pocket just to seek for answers to your questions. Apart from that, we also have our pricing plans that are perfect for your budget, whether large or small. We want to make sure you have the best photography experience. 
When you need to save more time on hiring the top wedding photography services for your special day, Eivan's Photo Inc. is your industry insider. So, let us help you plan your dream wedding today by finding you the best local photojournalist!