$300 COUPON WHEN YOU CHECK YOUR DATE AVAILABILITY
Chicago Engagement Locations
The Top Chicago Engagement Photo Locations
What is life without memories?
From the beginning of time, people loved making memories and making memories last. There were first paintings on the cave walls, and then on canvases. And finally, photographs were made. Do you remember them, the old school ones?
Now we live in a time when digital photographs are normative. And they are a guarantee that our memories will last forever. One of the most precious life events that are photographed is a wedding day. But before you start thinking about wedding photography, there is one thing that comes first. And that's an engagement shoot.
What's a better occasion to make marvelous photographs and memories than an engagement?
It's not easy to have a photo shoot and to make a flawless photograph. You have to consider many things. You first need to book a good photographer. Then you need to think about your outfit and your look. But what's most important? What will give your photograph that timeless and magical feeling? If you think it's the location, you are right.
Experienced wedding photographers already have excellent and exciting locations up their sleeve. It's always better to come prepared and with your ideas of beautiful sites for the photo session.
That's why we've prepared the best locations for engagement photos in the best Chicago areas. It doesn't matter if you are from Chicago, or from somewhere from Illinois. It also doesn't matter if you plan to have a Chicago wedding, you can arrange your engagement photo session here.
These are our favorite spots, and you will most definitely find an engagement session location that you will fall in love. Or even a few.
The Best Locations for a Chicago Engagement Session
Chicago Riverwalk
An all-time favorite location of those living in Chicago is the Chicago Riverwalk. You can find impressive monuments and museums, at the Chicago Riverwalk. But also a gorgeous pedestrian trail with the city's attractive buildings in the background. The place is crowded with displayed public art if you would love an arty vibe in your engagement photos. Or for those that love bridges and architecture, what's better than bridge photos.
Milton Lee Olive Park
Many think about this location when they think about Chicago. All the loveliness of Chicago is located at Olive Park. It offers the most beautiful city skyline view and charming pathway situated north of Navy Pier. You should plan your engagement photo session in the summer months. That way, you will experience the full beauty of Olive Park.
Lincoln Park
You don't have to love the "honeycomb" sculpture in Lincoln Park, but you have to agree with us. It looks good in photographs. That's one of the reasons why Lincoln Park is an excellent location for your photo shoot. Besides the famous wooden structure, Lake Michigan and Lincoln Park Zoo are also there. You will end up with unique and exceptional memories if you decide on this location.
Art Institute
What's a better location for art lovers than the Art Institute of Chicago? We can't think of any other. This dreamy location has everything you need for a magical engagement photo session. Inside the Institute, many art pieces will take your breath away. But, something even better is the gardens outside. In the north and the south gardens, you find yourself in a real-life fairytale. The ivy-covered walls and the lion sculptures make the place feel like it's from a Harry Potter universe. And the fountains only make it more magical. And what's most important, you don't need to have special permission to shoot inside.
Adler Planetarium
This location is for those who are willing to risk to have unique engagement photos. The first-ever Planetarium in America is the right choice and everything except boring. You can find photo backdrops like this anywhere else. The wide stairway, exceptional sculptures, and a breathtaking terrace view are worth coming. But that's not all. You also can see the magnificent skyline of Downtown Chicago from the Planetarium.
North Avenue Beach
And if you are not willing to risk, North Avenue Beach is the place you are looking for. It's classic, it's beautiful, and it's timeless. The sandy beach with crystal water is the perfect location for summer photo sessions. And the Chicago skyline gives the photos a great contrast. Oh, and if you want gorgeous photos, you must come here at sunset.
Wrigley Building
Chicago locals love Wrigley Building and the hectic city surroundings. If you are a local or you want to feel like one, here's an idea. Walk down the streets feeling like a superstar, while having a magnificent city scenery behind you.
Millennium Park
Is there a better place to feel the real spirit of Chicago? We think not. This rooftop garden full of greenery offers so much if you are in the mood for urban city engagement photos. We have to say that for us, it's even better than Central Park in New York. The world-famous Chicago bean, or can we say Cloud Gate, can be used as a great photo prop. The possibilities are endless. There is one downside to this place – it's always crowded. But remember, a good engagement photographer can make that work also.
Buckingham Fountain
This location offers another world-famous landmark. If you didn't know, Buckingham Fountain is one of the largest in the world. Every hour for 20 minutes, a center jet makes a show reaching heights of 150 feet up. But it's not only about that. The fountain itself is beautifully made out of pink marble and lovely granite elements. The bronze sculptures are there to complete the whole picture. It can be your second location for some stunning engagement photos.
We hope you feel inspired after reading our recommendations. And that you finally have an idea of where you would love your engagement session. Whatever location you choose from this list, you will get unforgettable photographs. And for that day you should remember that the best make up is just a smile.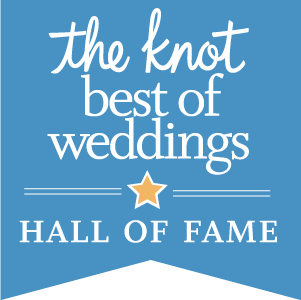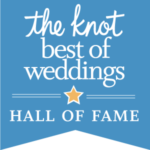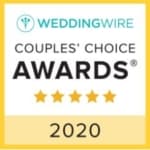 Eivan's did an unbelievable job for our wedding. Very professional & prepared. The photographers were assertive when they needed to be but very well aware of their surroundings. We could not be happier with how the photographs and video turned out! 
We had a great experience with Eivan's Photo, Inc. We had the chance to talk with our photographer a couple of weeks before the wedding to discuss details for our big day. We have had excellent communication throughout the entire process. We love our wedding photos and were happy with the great value that Eivan's offered! 
I was very satisfied with the photos, the customer service, and the price was fantastic! I would definitely recommend Eivan's if you're looking for decent quality and affordable photography and videography. They did a great job at our wedding!