Indoor Photoshoot Locations
You've just been recently engaged and are now looking forward to your wedding day. But before getting to that momentous day, it's essential first to have those adorable engagement photos taken to capture the sense of excitement and joy of having to spend the rest of your life with the person you love.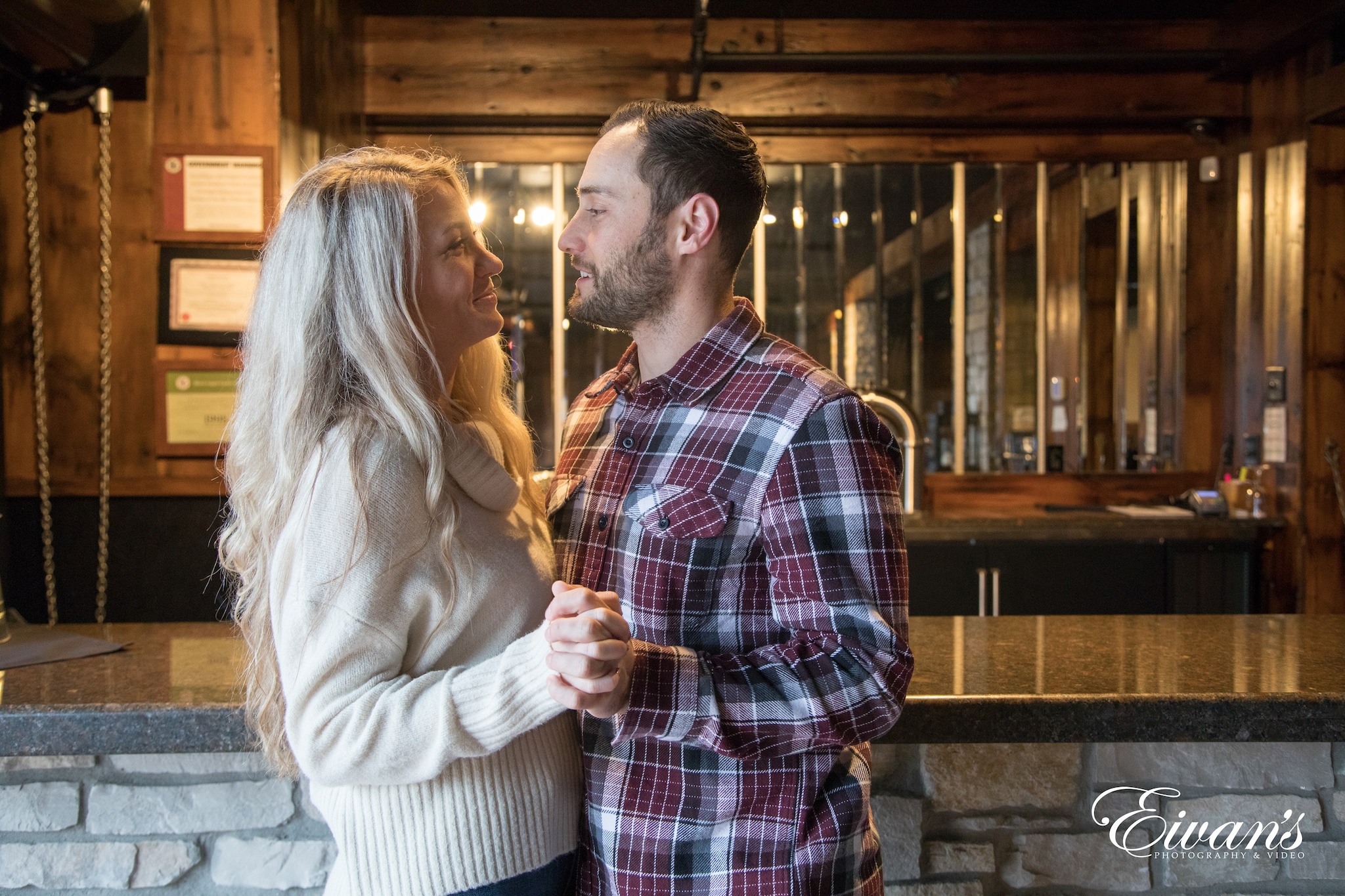 Even if you're busy with the wedding preparations, you shouldn't miss out on having your engagement photoshoot. It doesn't have to be extravagant, especially if you're already too overwhelmed with the wedding planning. You don't even have to go too far, as there are tons of indoor photoshoot locations perfect for your personalities and preferences.
Top 7 Photography Locations for Your Engagement Photoshoot
The sky is the limit if you're looking to shoot indoors for your engagement session. Whether it's the rainy day or unpredictable weather you want to avoid, or you simply want it to be in an enclosed, intimate area, virtually any establishment can be a great location for an indoor photo. But, in case you need extra help, here are some indoor photoshoot location ideas for your inspiration: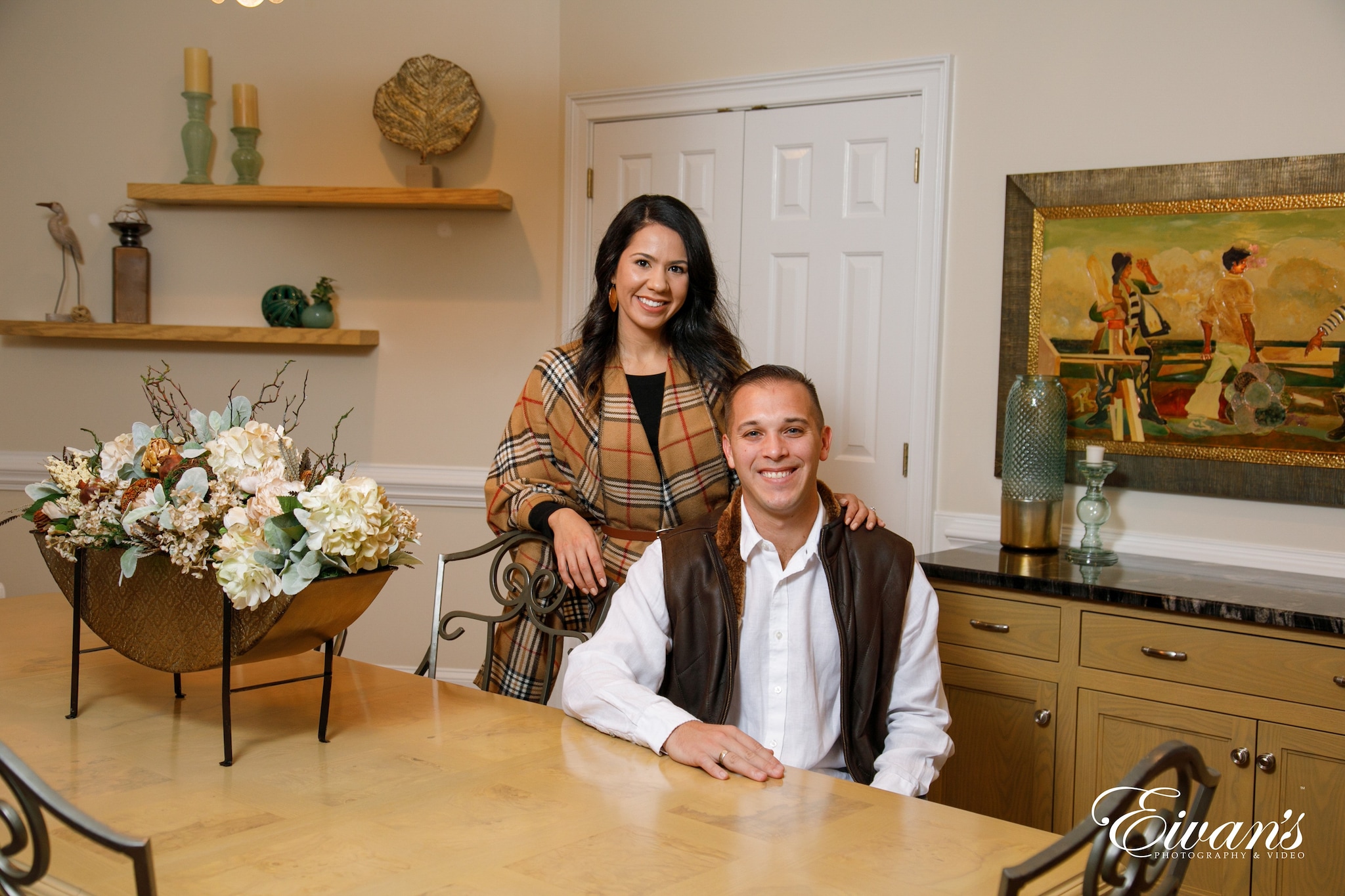 1. Your favorite Coffeeshop
Perhaps, both of you are coffee lovers and it has been a delicious part of your relationship, or it could be the first coffee shop you went to as a couple. Maybe, you just like the classic look of a coffee-themed engagement setup.
Regardless of your reason, there is no denying that coffee shops have a cozy and laidback personality, offering an industrial and rustic vibe. Besides, who doesn't love the invigorating aroma of coffee beans? If you don't have a wedding venue yet, coffee shops have unique elements that create a retro feel. They also have a warm, inviting atmosphere that can make your special day elegant and more memorable.
2. The hotel lobby
Hotels always offer plenty of beautiful places to shoot, and one of them is the lobby. Since it is the first thing that guests see upon arrival, it is not surprising to find gorgeously designed hotel lobbies offering breathtaking spots for indoor photography. No wonder they have been a common favorite among guests who like taking selfies to post on social media.
With stunning chandeliers, beautiful curtains, large windows, and other elaborate features and sophisticated elements, hotel lobbies undoubtedly offer a magnificent backdrop for your engagement photoshoot. They don't require further touchups or setting up. All you have to do is pose confidently in front of the camera and trust your wedding photographer to ensure that you and your partner stand out in the middle of a luxurious background.
3. Art gallery and museums
No matter where you live, if you make a list of the most unique, picture-worthy places in your area, art galleries and museums will always make the top of the list. These venues are works of art themselves. They are elegant, stylish, and sleek and are a perfect definition of class.
Every piece you'll find in art galleries and museums has unique stories. So, just like how you can convey your love story through those engagement and wedding photos, you can also preserve and show off your culture by choosing art galleries and museums as your engagement photoshoot venue.
4. Train station
If you and your lover spend a lot of time on the train, why not choose a train station as your indoor photography location? It creates a vintage vibe that you only see in movies. Regardless of the location, train stations always have charming interior décor that will make you feel like you're in a classic movie.
You'll want to avoid scheduling your photoshoot on weekdays, though, especially if you're targeting major stations, as they tend to get busy during this time. But, if you don't mind the crowd, your photographer can use them for long exposure shots to isolate the bride and groom in a crowd of people. You will love how it seems like time freezes for you and your partner while the rest of the world is rushing by.
5. Your school or university
For college sweethearts or those whose love story started in school, having an engagement photoshoot at your school campus can be a good idea. There are many great places you consider, such as the library, classrooms, sports complex, multimedia room, etc. It is a fantastic way to recall your past by recreating a memory depicted in those sweet photos.
Universities are full of character and have a unique charm. They also provide historic indoor places perfect for engagement photo sessions. Of course, you don't want to shoot on a school day, so you can explore the spaces and take full advantage of natural light. Therefore, it's recommended to schedule on the weekend or over break.
6. Movie theater
Personalize your engagement session by scheduling a photo shoot at your favorite movie theater. It doesn't matter whether you're going for its intimate and romantic atmosphere or retro and cool vibe. It could be where you had your first date, or you simply love the phenomenal effects of a spotlight. Regardless of the case, movie theaters make a perfect photo shoot venue for entertainment fanatics and theater-loving couples.
7. At home
They say that there's no place like home, and it's also the same when it comes to choosing an indoor photoshoot location. You don't have to go far to get those engagement photos taken. Your home can be the best photoshoot venue where you can be yourself and enjoy a comfortable and meaningful experience.
There are different ways to make the photos stand out and look extraordinary without setting up a grand backdrop. Your photographer can get amazing shots of those exciting times of wedding planning. You can snuggle up with your love on your favorite couch, play with your pets, or have a drink and cook together in the kitchen. Candid shots of you and your lover eating ice cream also make adorable engagement photos.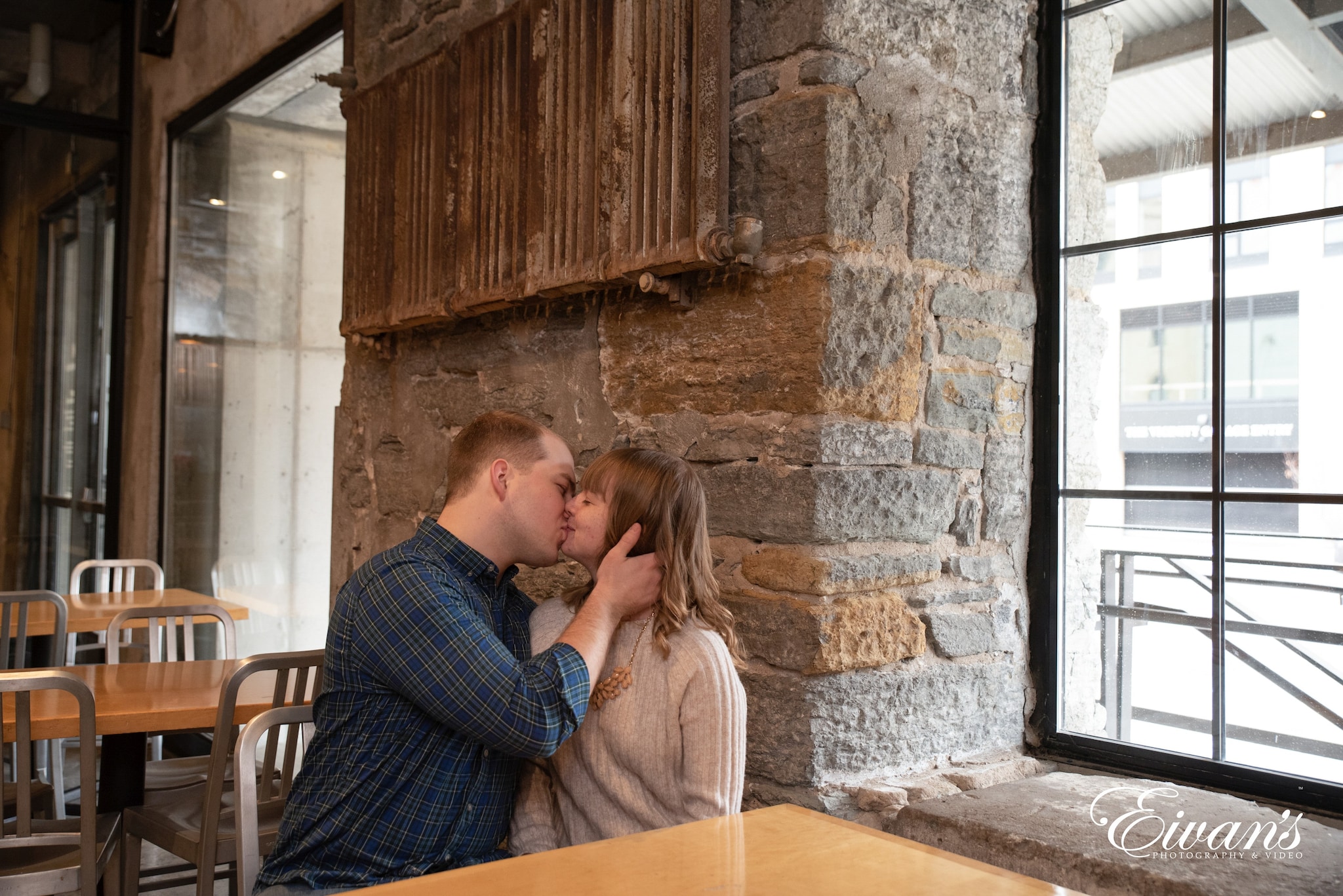 No matter what indoor photo location you choose
It is always extra special when you pick a venue with a deep meaning to you and your partner. Remember that the best engagement photography idea will always be the one you love. Always make sure that you savor the moment, as taking engagement photos can be a once-and-a-lifetime experience for both of you.