Best Engagement Photo Locations in Milwaukee
Milwaukee may be best known for beer and baseball but there's much more to this city than those two. Located on the southwestern shore of Lake Michigan, the largest city in Wisconsin also boasts beautiful landscapes and cityscapes. It is home to several historical, cultural, and natural attractions that make perfect backdrops for photoshoots. This makes the city quite popular for lifestyle and engagement photo sessions. Ask any Milwaukee wedding photographer and you'll get hundreds of ideas for themes and locations for amazing photos on your engagement and wedding day.
With all the Instagram-worthy places in the area, finding the best engagement photo locations in Milwaukee is not that easy. Not to worry though. We've shortlisted the most beautiful and popular photography locations in the Brew City.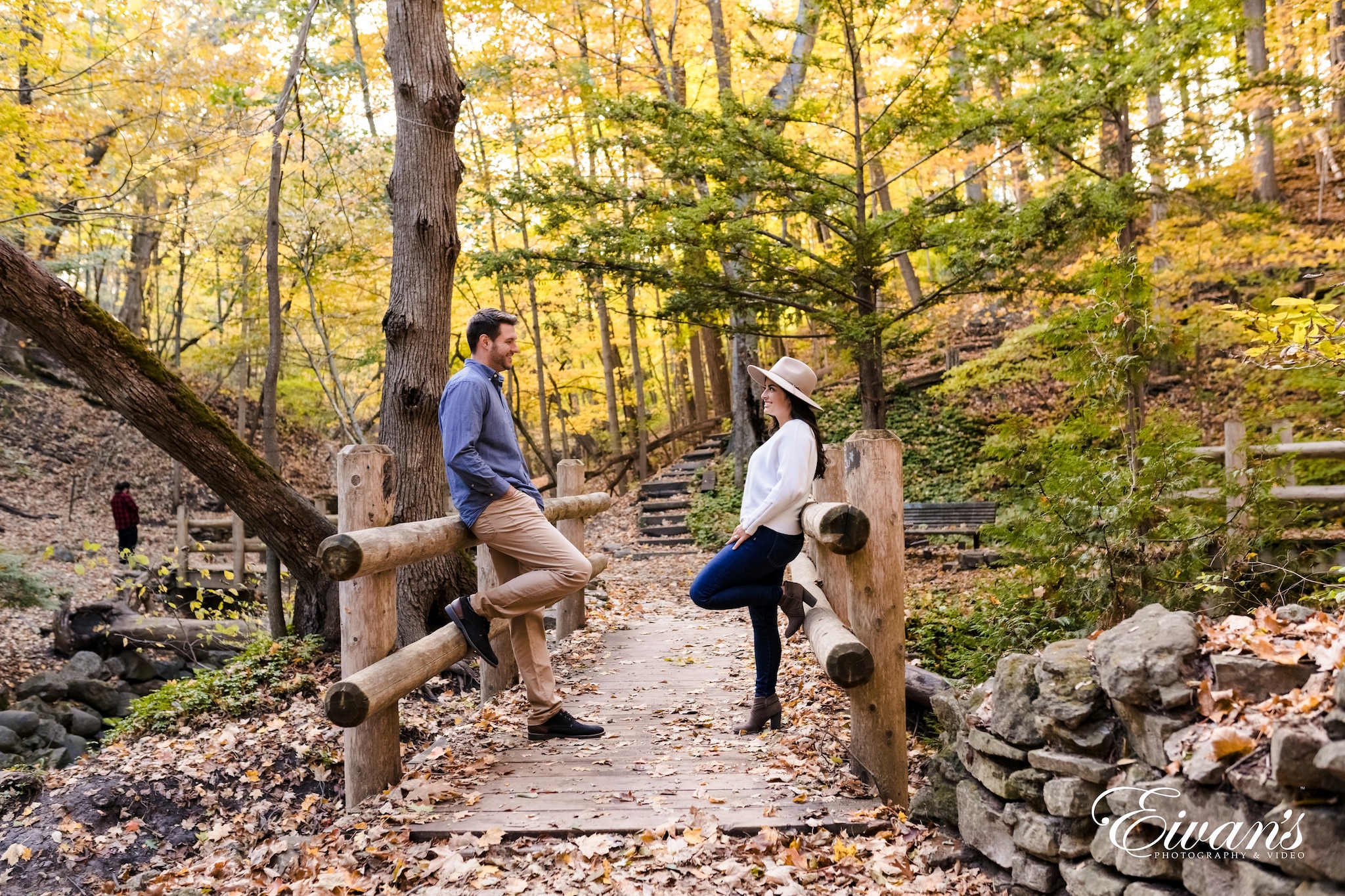 10 Amazing Engagement Photo Locations in Milwaukee, Wisconsin
1. Veterans Park
Right on the shore of Lake Michigan, Veterans Park offers a wide array of scenic backdrops for photoshoots. It's a delightful mix of beautiful green landscape, calm blue waters, and majestic city skyline.
Find plenty of dreamy backgrounds along the Oak Leaf Trail or go sailing for panoramic shots of the park and the city. Fly some bright-colored kites in the vast fields to add a splash of color to your engagement photos. The only limit to photo ideas for your engagement session is your creativity.
2. Milwaukee Art Museum
Just a short 15-minute walk from Veterans Park, the Milwaukee Art Museum also lies along the shores of Lake Michigan. The art museum holds over 20,000 artworks, most of which portray American and European culture from the 18th century to the 20th century. But what makes it really popular is its moving brise soleil that unfolds like the wings of a bird. This unique architectural feature and the lush lawns that surround the building create a truly interesting backdrop for photos. Include Lake Michigan, the cityscape, and sunset in the frame and you've got yourself a magical engagement photo.
3. Discovery World
Just a few meters south of the Milwaukee Art Museum, the Discovery World also offers panoramic views of Lake Michigan. It is located right along the lakefront making it a good location for weddings with a nautical theme. Discovery World also has both indoor and outdoor rental facilities available for events so you can book your wedding there as well.
This science and technology center has a wide variety of exhibits and sculptures you can use as a backdrop for your shoots. Make your engagement photos fun with shots at the Reiman Aquarium. For a more romantic vibe, have pictures taken at the Pilot House with the Milwaukee skyline and the beautiful lake as your backdrop.
4. Lakeshore State Park
Directly south of Discovery World, the Lakeshore State Park is an urban state park with around 3 kilometers of paved trail. It is almost completely bounded by the Lakeshore inlet and Lake Michigan giving it an appearance of a small island.
Vast grassy fields, manicured lawns, huge rocks along the lakeshore, cute bridges, and interesting docks give you countless ideas for your photoshoot. If you are paw-parents, go ahead and bring your furbabies to your engagement shoot coz the Lakeshore State Park is dog-friendly.
If you're up to the challenge, follow the Hank Aaron State Trail southwards. About one kilometer from the park, you'll find the iconic Milwaukee Pierhead Lighthouse. The vibrant red lighthouse right at the edge of Lake Michigan creates a stark contrast to white wedding dresses.
5. The Third Ward
The Lakeshore State Park is just a small part of the Historic Third Ward. The rest of the area stretches across ten blocks up to the Milwaukee River. One of the city's creative hubs, the Third Ward has a fascinating mix of historic urban architecture, upscale dining establishments, art galleries and studios, rustic alleyways, and nature walk trails.
If you're on a tight budget, have your engagement photos taken in this neighborhood. You can spare money without having to spare on creativity. Let art galleries and cream-bricked buildings be your backdrop. Go to the North River Walkway or the Hank Aaron Walkway for some waterfront shots.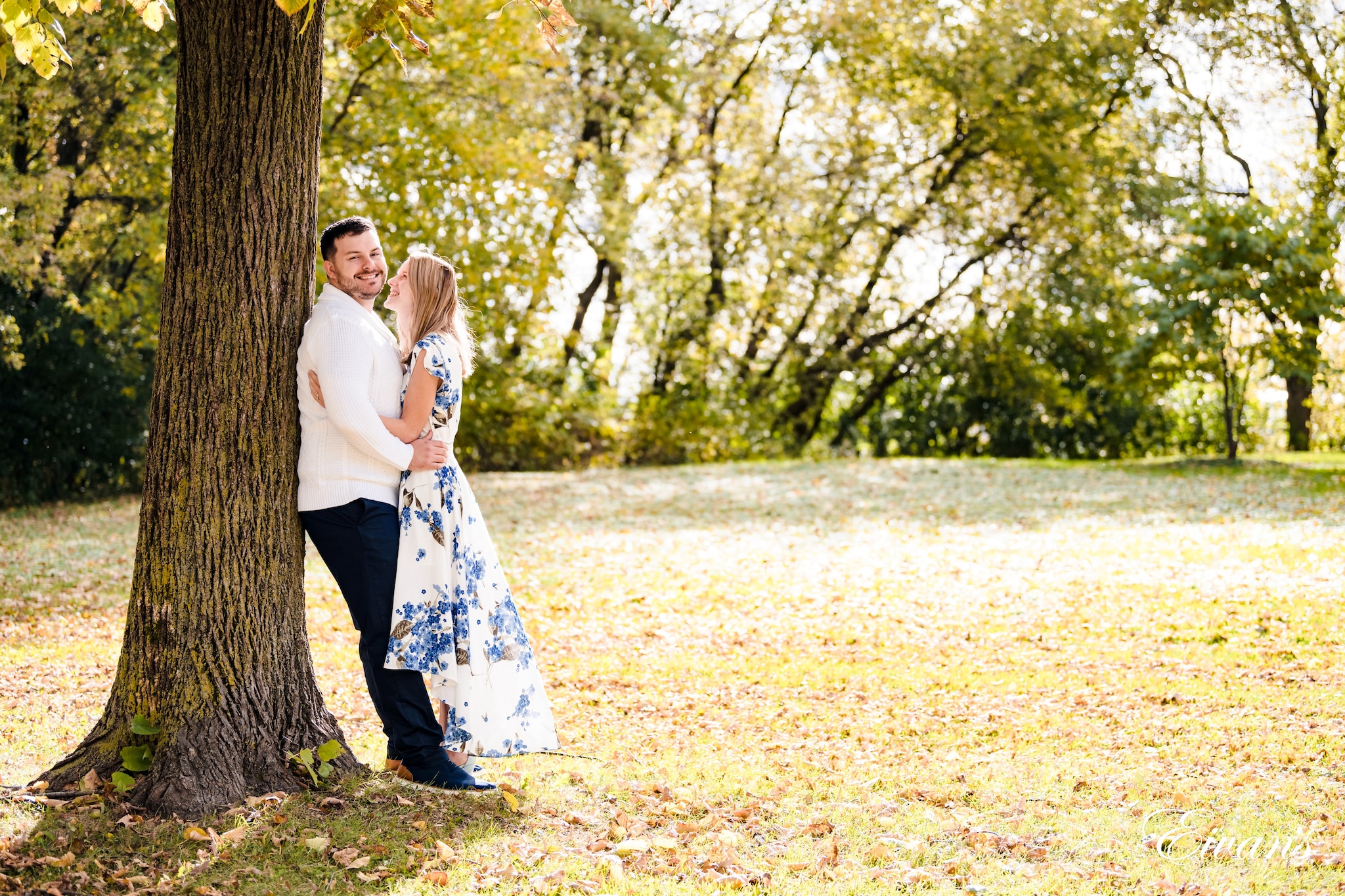 6. Harley-Davidson Museum
From the Third Ward, head westward following the river and you'll spy the famed Harley-Davidson Museum. But there's more to see here than exhibits of the much-coveted motorcycles. With amazing architecture, local flora, and a river walk, the museum grounds are perfect for events and photoshoots.
You'll find some great engagement photo locations both indoors and outdoors. With the right lighting and angle, the industrial structures throughout the grounds become spectacular backdrops. Grab some picks by the Rivet Wall, on the Skywalk, beside structural beams, and even under the exhaust pipes outside.
To balance technology and nature, take some pics along the Riverwalk by the Menomonee River. You can use the native plants and tall grass along the trail as foreground or the city skyline at sunset for a romantic background.
7. Mitchell Park
Less than ten minutes' drive westward from the Harley-Davidson Museum is Mitchell Park, also called The Domes. It is best known for the three giant domes which were the first conoidal domes in the world. Built from 1959 to 1967, the domes have been serving as a conservatory of plants and birdlife for decades now.
The grand domes amidst lush plains look utterly magnificent in photos. For a rustic pastoral vibe for your engagement photos, there are plenty of wooden walkways, unkempt patches of grass, and tree-lined paths throughout the park.
8. Marquette University
Alums of Marquette University? Take a trip down memory lane and capture nostalgic times for posterity. Snap photos at your favorite spots and relive your love story in Cream City. Even if you didn't go to this esteemed university, its historic architecture and picturesque grounds still make it a great location for your engagement photos.
The vintage vibes of the university are ideal for classic-themed weddings and engagement shoots. Sunrise and sunset shots outside St. Joan of Arc Chapel, the Church of Gesu, and Marquette Hall exude a magical aura perfect for romantic poses. Ivy walls and manicured lawns make for dreamy settings.
9. Central Library
Just a few blocks east of Marquette University, the Milwaukee Central Library also makes for a great venue for romantic engagement photoshoots. Built in 1898, the historic library combines French and Italian Renaissance architecture. Its natural stone and intricate carvings create beautiful imagery.
10. Deer District
Deer District is the place to go if you are looking for a more modern and chic location. This plaza is home to the Milwaukee Bucks, Marquette basketball, and dozens of pubs and restos. You get a taste of Milwaukee culture just by spending a day here.
There are plenty of cozy nooks around the plaza that are great for creative photos. Pose in front of the great brick wall or get a classic clinking-glasses shot by the living-green wall at the Beer Hall. Just don't forget to check the game schedule so you can avoid the crowd. The entire plaza is always bustling with people when games are on.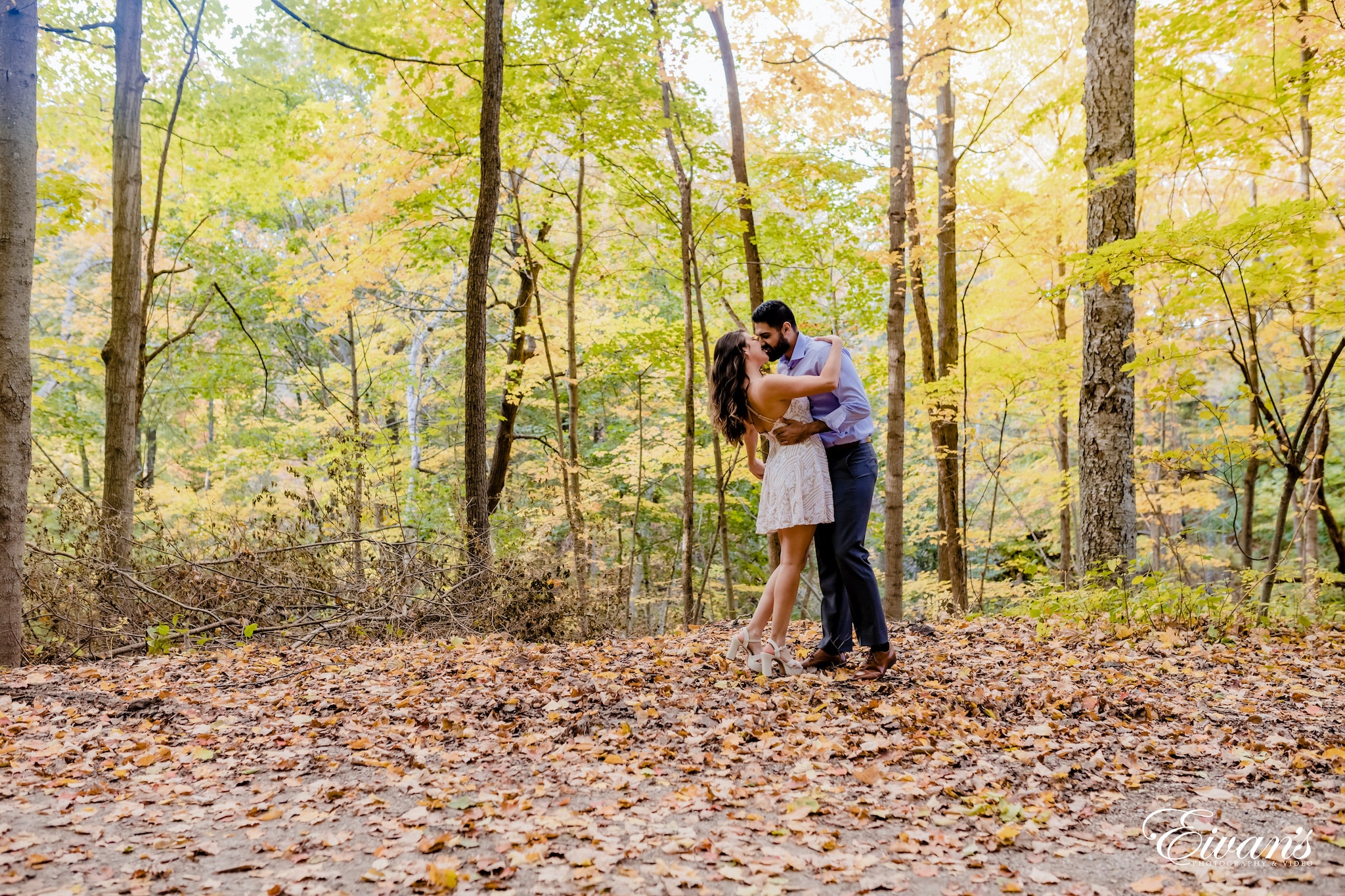 Lake Park and Other Picture-Perfect Places for Milwaukee Engagement Photos
Aside from our top ten choices, there are dozens of other sites within the city that are perfect for lifestyle, wedding, and engagement photoshoots. Lake Park right next to the Upper East Side has tons of greenspace, simple yet beautiful architecture, and ornate walking bridges. Villa Terrace showcases centuries' old artworks and enchanting gardens in its Milwaukee lakefront location. Downtown Milwaukee offers a plethora of historic buildings, riverside walkways, museums, and parks. Nature parks and walking trails line the shores of Lake Michigan and the Milwaukee River.
Indeed, there are countless engagement photo locations in the city that provide a mix of classic architecture, iconic landmarks, and breathtaking natural views. However, always call in advance before scheduling your engagement photoshoot. While there are places that are open to the public, some areas require photography permits and fees for shoots. It's best to call the locations in advance to know their specific policies. Get in touch with local professional wedding photographers who know the best sites and the best time to take those perfect engagement and wedding photos.