Do Wedding Dresses Have to be White?
While many couples have, in recent times, opted to ditch some of the traditional aspects of a western wedding in favor of customization, the classic white wedding gown has firmly held ground. In a 2018 survey by Brides Magazine, 83 percent of brides opted for a white wedding dress compared to 92 percent the previous year.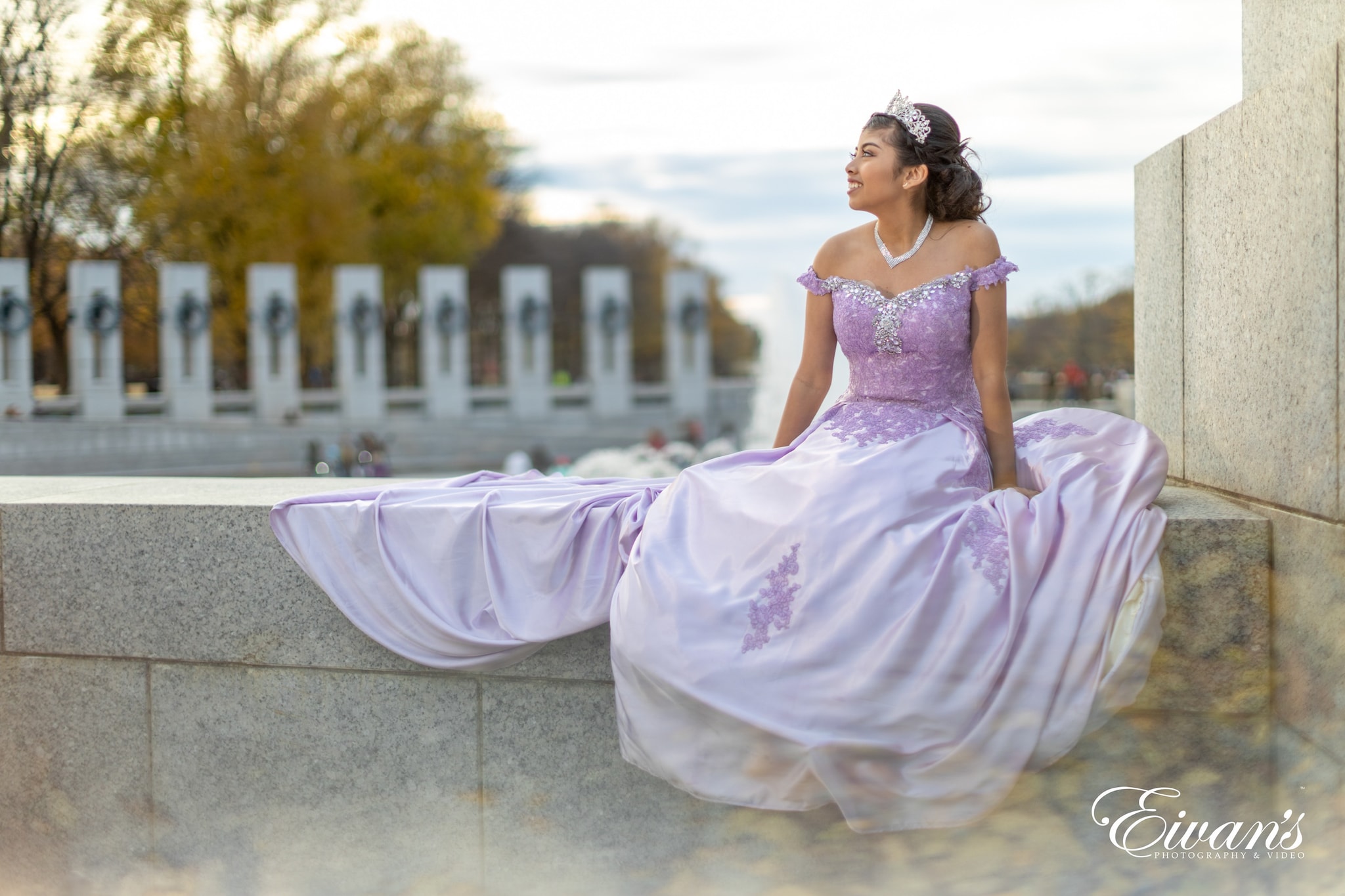 In contrast, traditions such as the bouquet toss fell to less than half in 2018, while the garter toss was at 32 percent compared to 50 percent in 2017. With such an overwhelming number of brides going for the color white, it begs the question: Do all wedding dresses have to be white?
The truth is, not all wedding gowns have to be white. While many wedding traditions have come down to us through many centuries of legends and beliefs, the white wedding dress is quite a recent tradition popularized by Queen Victoria's wedding in 1840.
History of the Wedding Dress
Queen Victoria was, however, not the first to wear a white dress on her wedding day. Roman brides in ancient Rome would wear a white woven tunic, known as the tunica recta, that was associated with the purity and devotion of the Vestal Virgins. The brides also wore yellow veils, which symbolized warmth, and orange wedding shoes.
The Roman wedding dress went out of fashion with the ancient Greeks, who seemed to prefer colorful wedding dresses and elaborate jewelry. We can glean this from ancient mythological writers such as Pliny, Hesiod, and Achilles, who depict their brides as wearing long garments that could have been red or purple associated with Aphrodite, the goddess of sexual love.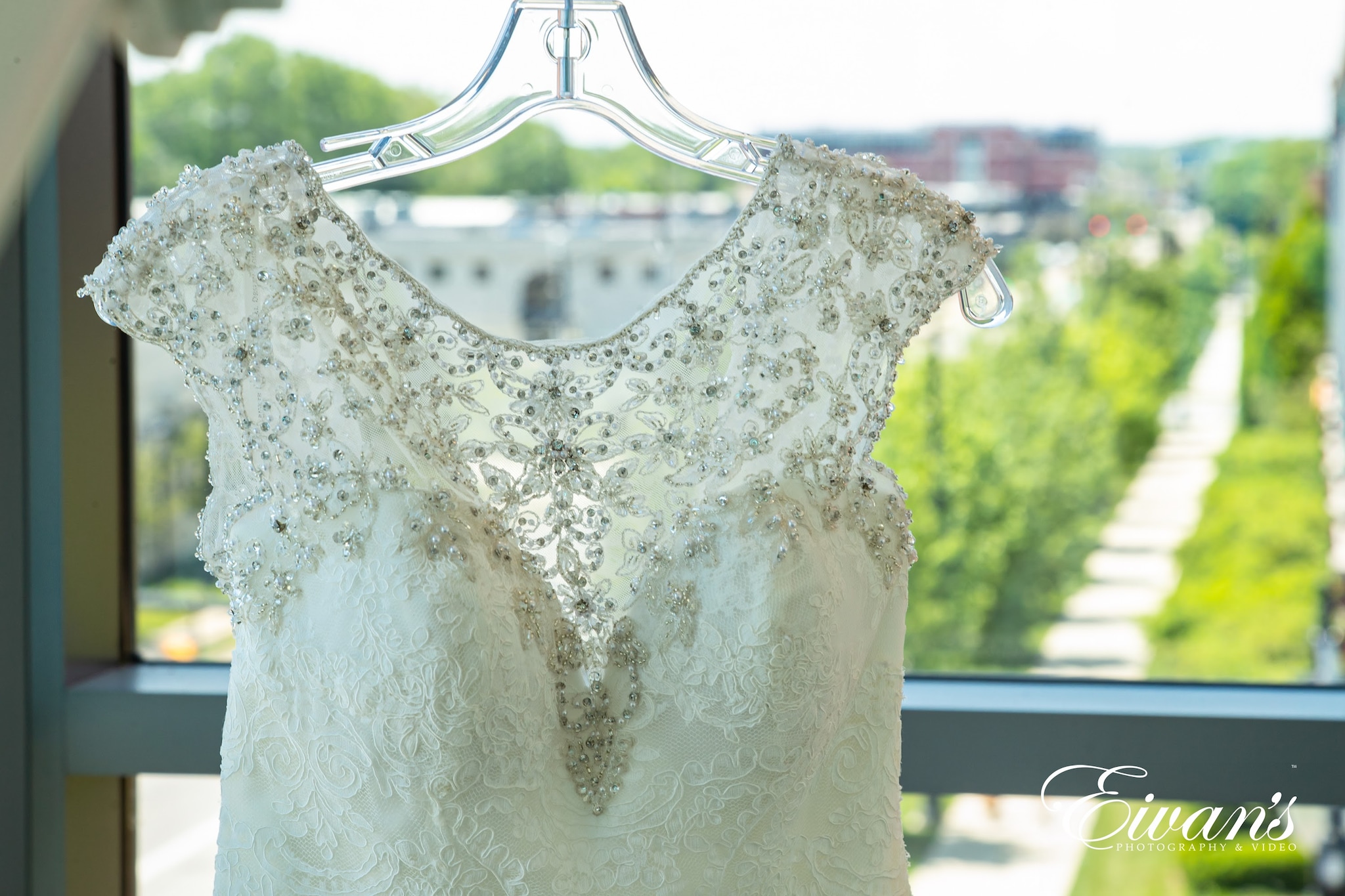 Medieval Europe
As the Medieval period rolled in, the nature of marriage agreements remained more or less the same, and people got married for business interests and politics rather than for love. Upper-class medieval brides wore bold colors in fur, velvet, and silk, whereas those of lower status typically wore their best dress.
Blue was a popular color during this time because it embodied the virtue, parity, and faithfulness of the Virgin Mary, whose cult was spreading across medieval Europe. However, wedding dress colors could also include red, yellow, or green in various patterns, while white and black attire was for mourning.
The Renaissance
Weddings in the Renaissance Era highlighted overt displays of wealth by the aristocracy with lavish festivities and elaborate and colorful wedding dresses. The lower classes copied the fashion with cheaper fabrics. The wedding gowns were long and layered with the fifteenth-century upper-class women often wearing up to three layers over the main dress.
The sixteenth-century dresses maintained the same structure with a tight corset upper and layers of fabric making up the ball gown, which extended downwards into a train. Red-colored textiles satin, Coudray, and velvet were favored in this era because red was associated with wealth, while pearls signified chastity.
However, most women could not afford a separate dress for their big day, and the wedding dress was often their best dress, typically made of flax, cotton, or wool. The women also avoided wearing white clothes because they were difficult to clean and, therefore, not practical.
On the other hand, the royal class had more flexibility and means to wear white. Mary, Queen of Scots, wore a lily white wedding dress with expensive jewelry when she married Francis II because it was her favorite color. A few years earlier, Mary Tudor and Philip of Spain wore matching white wedding outfits with gold embroidery, which set a new trend of wearing matching outfits.
Why Do Brides Wear White?
Fast forward to the nineteenth century, and Queen Victoria gets married to Prince Albert of Saxe in a white wedding dress with Honiton Lace trimming. Prior to this, brides across Europe and America favored blue dresses that symbolized purity, while white was associated with wealth.
Although Queen Victoria's unique bridal gown firmly established the white bridal dress, it also set a fashion trend where brides gradually moved from the evening gown style dress with open necklines and short sleeves to high-necked long-sleeved gowns.
The industrial revolution also brought down the cost of fabrics which enabled many women to afford a specially made dress for their wedding day. However, many dresses were still of different colors with elaborate patterns, while white was for the well-to-do who could afford to clean their dresses.
The Victorian Era dresses were off-white compared to the true white wedding gowns of the early twentieth century. Mass production and fashion styles that required less fabric enabled many American and European brides to afford white dresses for their big day. However, during the Depression Period, brides went back to wearing their non-white dresses at their wedding until the post-war decades where white became fashionable again. Also, a booming business in wedding dresses emerged at this time.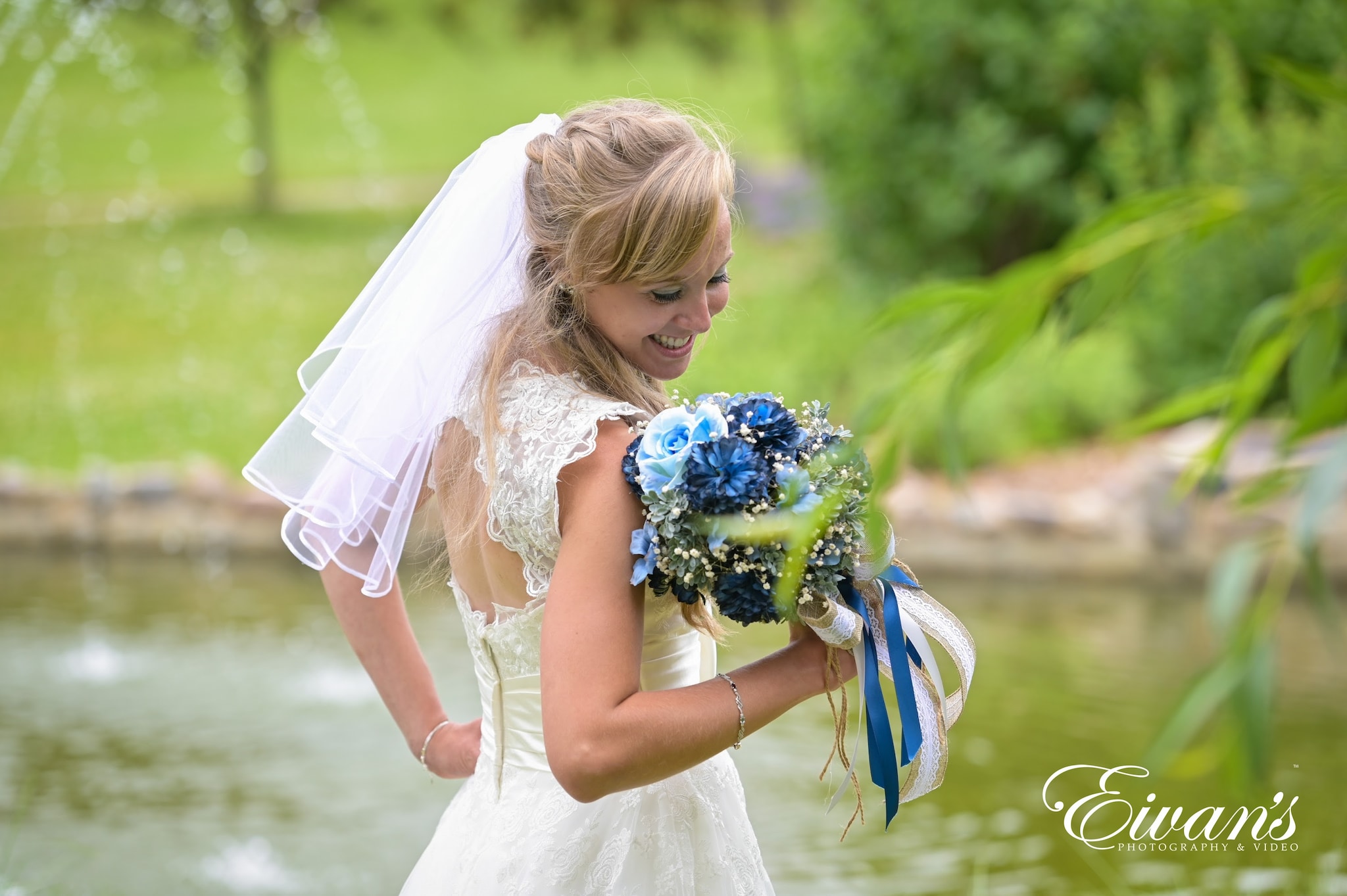 Which Is the Best Color for a Wedding Dress?
In recent years, the dress styles have varied with influences from historical designs. The 1980s are a good example where ball gown dresses with short puffy sleeves, lace, and tulle were popular and reminiscent of the renaissance styles.
However, as traditions evolve to include non-western cultures, brides have become bolder and more experimental with expressing their personal tastes. Modern bridal dress colors include white and off-white, soft hues like peach, pink, and pale blue, solid dark colors, and patterns.
Whites and Off-whites
The Post-War Era ushered in a time of prosperity where the formal white wedding dress became the standard. Although most dresses before this had shades of cream, the pure white color became more common. In modern times, most white dresses are ivory colored, which gives them a warmer effect. However, if you are sticking with tradition, the best wedding dress color should compliment your skin tone.
Pure white dresses can be a little stark on pale skin but striking on dark skin. On the other hand, ivory and cream-colored gowns look fabulous on a wide range of skin tones, which has made them more popular with brides than true white. Alternative off-white colors include beige, which has gold undertones, and blush, which has pinkish hues.
Red Dresses
Red wedding dresses are a tradition with Asian cultures but have different symbolic meanings. The Zhou Dynasty of ancient China had black wedding dresses with red trim. However, by the Han Period, the traditions had become more relaxed, and the brides could wear different colors according to the seasons where red was for summer. Red in Chinese culture symbolizes good fortune, luck, and happiness, while in Hindu and Sikh weddings, it represents fertility and prosperity.
Red is a bold color, and in western culture, it is the color of passionate love, power, and courage. It is a color for open-minded and adventurous brides and goes well with light skin tones. Red dresses come in various styles, such as this stunning crimson ball gown wedding dress by Vera Wang and this Wine Red by Calliste Bride. On the other hand, this red and white gown is ideal for brides who want to go out a bit while still retaining the traditional white elements of the wedding.
Blue Dresses
Blue may not be the go-to color for wedding dresses because we perceive it as a depressing tone. However, blue was the symbol of purity before brides started wearing white dresses. It is also a calm color associated with loyalty, integrity, and peace. Light and pale blue dresses are an excellent choice for beach weddings because they reflect the color of the sea and sky. A great example is this pale blue dress that blends in the sand and ocean, while this dark blue gown is fantastic for a gothic-themed wedding.
Purple Dresses
Purple is a fashionable and unique color for a wedding dress, but it is a trendy color and is available in various shades and styles. Deep purples such as this purple organza dress are royal and elegant, while lighter shades like lavender and lilac symbolize young beauty and class. This purple ball gown is an ideal example of a fairy tale wedding dress, while this lilac organza dress is graceful and feminine. If your wedding is a gothic, rustic, or bohemian wedding, this tattered bridal gown may be a good option.
Green Wedding Dresses
The Tang Dynasty of the seventh century period had Chinese brides wearing green wedding dresses. Green is a versatile color that goes well with any skin tone and any wedding theme. It symbolizes renewal, freshness, and endurance, and it comes in a variety of shades and styles.
Black Wedding Dresses
Finally, black is one of the most unusual colors for a wedding. In the early 1800s, it was common for women to wear black and other dark-colored wedding dresses because they hid dirt much better than light colors. However, black wedding dresses are a big trend in modern contemporary weddings and are associated with elegance, power, and sophistication.