Top 10 Trendy Winter Wedding Colors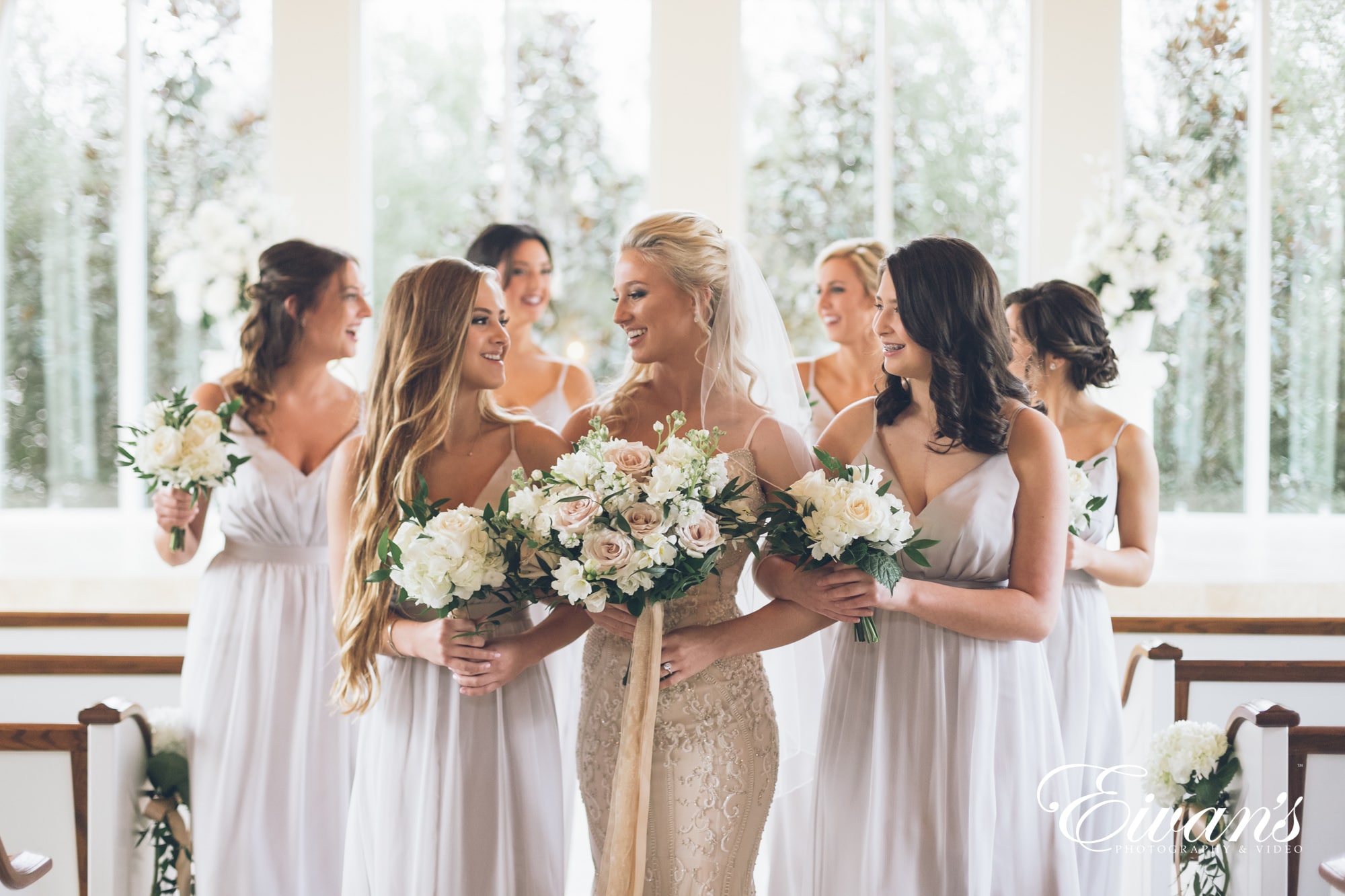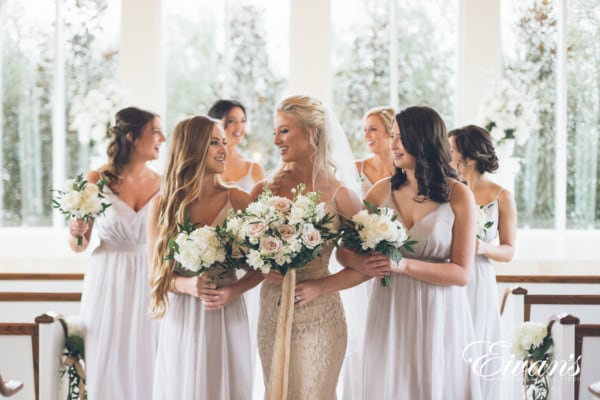 We cannot imagine anything more beautiful than a winter wedding, that's why we created the top ten trending winter wedding colors. The colors become more vibrant in the winter season, and creating different color statements becomes more get-at-able. The floral decoration has become a beautiful and catchy trend in the past years, and it now has become convenient to gravitate with the characteristic hues of the season while preparing for the wedding. If you are getting married in the winter season from November to February, it will be essential for you to design the wedding flawlessly and opt for the right and perfect winter wedding colors. Whether you're preparing for a destination wedding or looking for alternative designing ideas, we've chosen some of our favorite winter wedding colors to get you going.
There is an extensive number of ways to highlight the full-color spectrum of winter from icy whites, splashy blues, and frosted metallic— mostly because any color will have a taste of winter, in the right tone. So many dreamy and moody options come out of the season – from happy silver holiday colors to electric blue or lavender shades to dark, creamy, ultra-cozy colors that you can plunge into. So, If you want to try to create the perfect wedding color combination for yourself, take a look at the following eminent color options:
Icy flow with majestic purple:
Blending the freezing ice flow and the intense royal purple will create a perfect regal look for a winter wedding. Purple is a color frequently related to kingliness, pride, and energy. When it is paired with a grounded gray like ice flow, a nice balance is produced. Every ice flow shade would definitely give a little arctic look in its format, so it will be gentle and reserved to its name for the winter wedding colors. A drab gray can be branded on itself, but it adds a lot more to the table alongside royal purple. You may claim that gray's practicality lays the foundation for purple to walk and let your boundless imagination run wild. So, create this color theme on your wedding for an outclass look.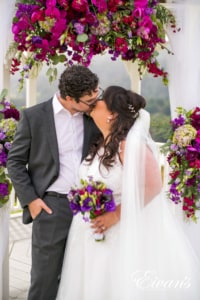 The catchy trinity, Red white and blue:
The floral design in this combination is perfect for the cold weather with vibrant Red, Winter White, and Navy blue blooms. The three colors give a variety in designing the tables, stage, deck, and the dresses. You may get dark and big red roses for the flower décor and embellish the rest of the place with white and blue. This will definitely be a viable option for your winter wedding. Make a white wedding dress with blue details and have the most beautiful bouquet of red roses to complete the theme. The groom should wear a blue suit to complement his girl.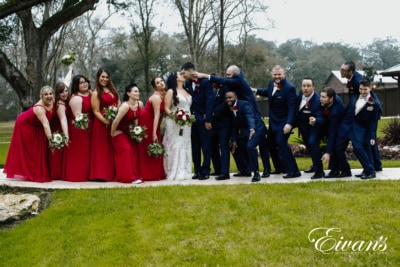 Jade and mauve blend:
The lovely painted jade and the mauve color palette is a winter version of the famous spring and summer blush pink and eucalyptus color. With somewhat darker tones mauve rather than jade, green rather than eucalyptus–these colors sound less of the spring evening and more winter romantic. For warmth and shimmer, add hints of rose gold in the color scheme. Mauve jewelry will look great with a white dress too. This winter wedding color theme has arrived just now, and while the mauve was the most significant one to date, jade is now in the spotlight. They combine to create a very contemporary finish together. Do give it a try!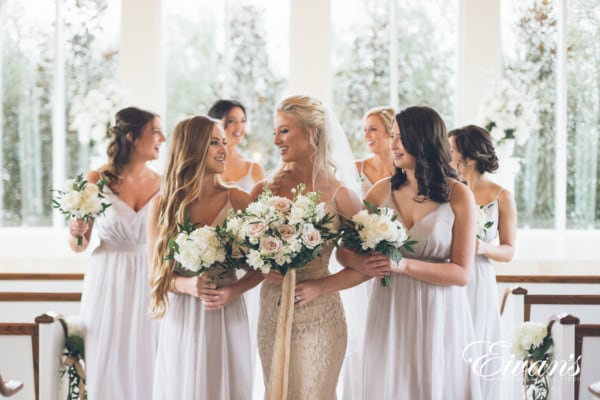 Cool gray and dusky citron combination:
A different version of the traditional gold and silver combination is the new combination of Dusky Citron and Cool Grey. Dusky Citron is a lovely light tone of gold that has all the elegance. Cool Gray plays the role of silver, and although it is essentially the regular gray of yours, it has a sense of grace and sophistication through a delicate silver look. This combination will look great if you opt for it at your wedding, dusky winter wedding colors are so trendy, and they look classy with many other colors also.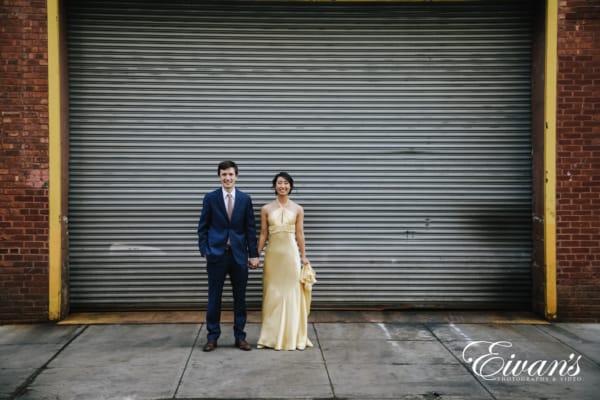 Vintage maroon and brass:
If you are a vintage theme lover, this winter wedding color combination is for you. An antique-looking amalgamation of colors, the maroon, and brass together form an old theme. Order the brass cutlery and design some maroon dresses for the bride and groom. Put large maroon and brass candles everywhere. Try to order a maroon and brass colored cake for the wedding. Make some old-style notes and props in the same color combination to add more detail to the color scheme.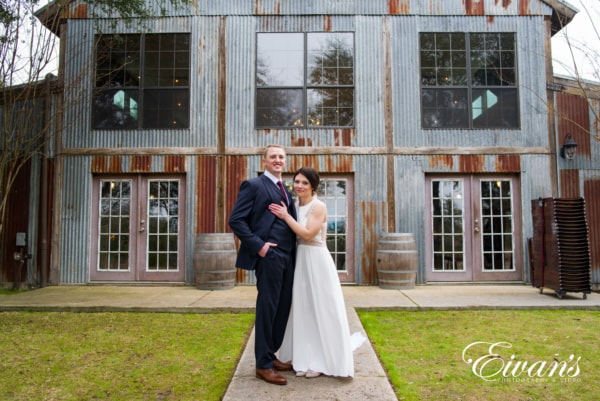 Christmas red and white:
Are you planning your wedding near Christmas? Then the red and white theme is just for you to celebrate both happy days together. The colors alone are sufficient to give the Christmas vibes to your wedding. Plaids, fresh evergreens, and metallic highlights, all of which are excellent decorative items for this palette type. Among the winter wedding colors, red and white are perhaps the most iconic ones and will act great as a Christmas themed wedding. The white provides some contrast and adds a touch of lightness to the dark and enticing color.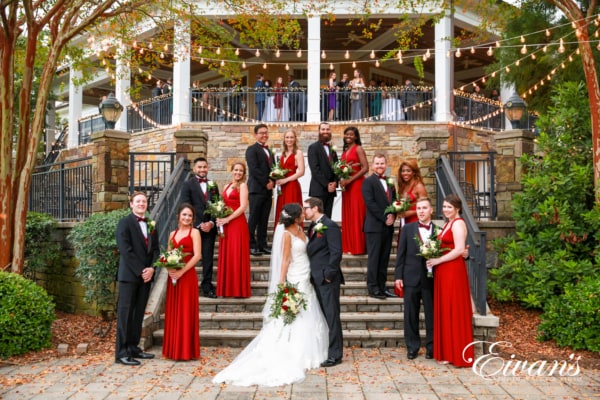 Colors of the mood:
Do you want to be a little smart and bold? Or do you want to be creative? The answer is choosing the moody shades for the reception. Dark colors like Burgoyne, lilac, and charcoal, give your big day a feeling of excitement and mystery. The final result is amazingly stunning – and somewhat melodramatic! Add or subtract colors according to your mood. Moody winter wedding colors confine freedom of choice. Charcoal is a classic moody color that has been a popular choice for many years. Blue is a growing coastal hue, and on a beachside wedding party, a dark shade of the Marine acts as the ideal color. A crisp white trim offsets the nautical feel. Black and dark green are a strong and powerful color mix. It is a secure and comfortable blend, which symbolizes a certain degree of sophistication. It can lend a casual, elegant look to an ensemble if used on clothes.
Add some olive and moss green:
We love these wild winter wedding colors. Olive green and moss suit for a winter aesthetic, but not over the edge. These colors, also, are ideal for the wedding subject of the ancient world, as they beautifully combine with candles, antiques, and dark pieces of wood. Yes, that's true! They will give a historical look at the wedding. If you are planning your wedding near the beach, this combination is ideal for the location. If you reverse and use the creamy white as an accent color along with olive green, you make way for the daring color combination to suit best for the place once more. In style, it seems pricey, especially when worn with metallic (use rose gold for extra fashionable items!). Green, too, is gender acceptable and suits well with most of the skin tones and hair colors. Go for this combination for a sophisticated wedding.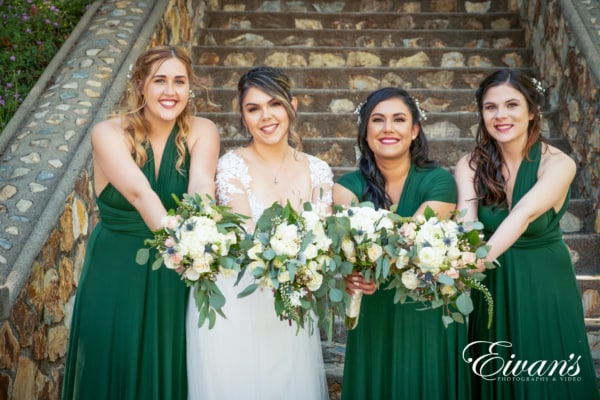 Classy whites:
What's more symbolic and enchanting than pure white for a winter wedding? The color which falls from the sky and covers the leaves. The pure white feel that melts down it all so peaceful and silent. The entirely white wedding reflects the cold winter weather— or perhaps a snow-capped field. In any case, it is a fresh, dry, basic, and beautifully luxurious color scheme.
Nonetheless, don't misinterpret this as dull! You can focus on incorporating a lot of different textures by using only white timbres for the winter wedding colors so that the colors are not flat. To add dimension, combine various textiles, plants, and greenery with the color scheme. To add some variety, you can add a light blue color to this theme. A pure white simply increases the genuine feeling of love and sincerity. Many shades don't fit well with white, but sky blue does with the strongest.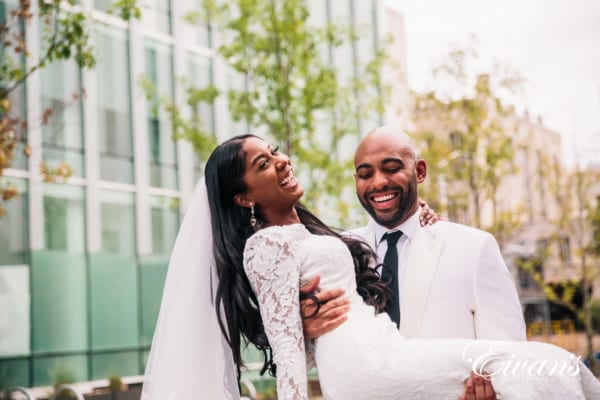 Use metallic colors:
Golden reception colors will lift the scheme automatically when used as accessories. But you will build an ultra-festive atmosphere with a whole palette of metallic. For the wedding near or on the new year, a pair of gold and silver jewelry with striking black will give a spectacular look. The metallic gold is a timeless color theme for weddings, and it can be combined with many other metallic colors like metallic red, green, bronze, brass, and copper.
Color information will make you select better garments, footwear, or decorate your wedding venue! Everything can be better when you learn which color will suit the other one. We have not overlooked your holiday visionary when showing the best of the unpredictable color palettes. There might be more than a red and green winter color combination, but there are more and more traditional, timeless, and festive winter wedding colors available. When you try to find the right color combination, begin with only two colors and add more to the mix when necessary. We have developed these winter wedding color schemes, ranging from jewel tones to metallic that will inspire your guests. Use these color combinations to direct your decisions from your bouquet to bridal party in every step of the wedding planning to make it memorable and colorful. Contact us to learn more about our packages today!