What to Do Instead of the Bouquet Toss
The bouquet toss is an old wedding tradition that dates back to medieval England. Although the real reason behind its development has lost meaning in the modern wedding planning, the superstitions of bringing good luck to the lucky winner of the bouquet toss are still with us today.
On the upside, the bouquet toss is an engaging wedding reception activity. But several studies show that the bouquet toss, alongside the garter toss, is slowly going out of style for many couples. One of the main reasons is that most people find it uncomfortable, and it makes your single friends look like they are desperate to get married.
It's also not much fun if you're having an intimate wedding with very few single ladies. So, if you decide to skip the wedding bouquet toss altogether, it will not be missed and your female guests will appreciate it.
You can incorporate these fun ideas into your wedding reception in place of the bouquet toss, and still keep your guests entertained on the big day.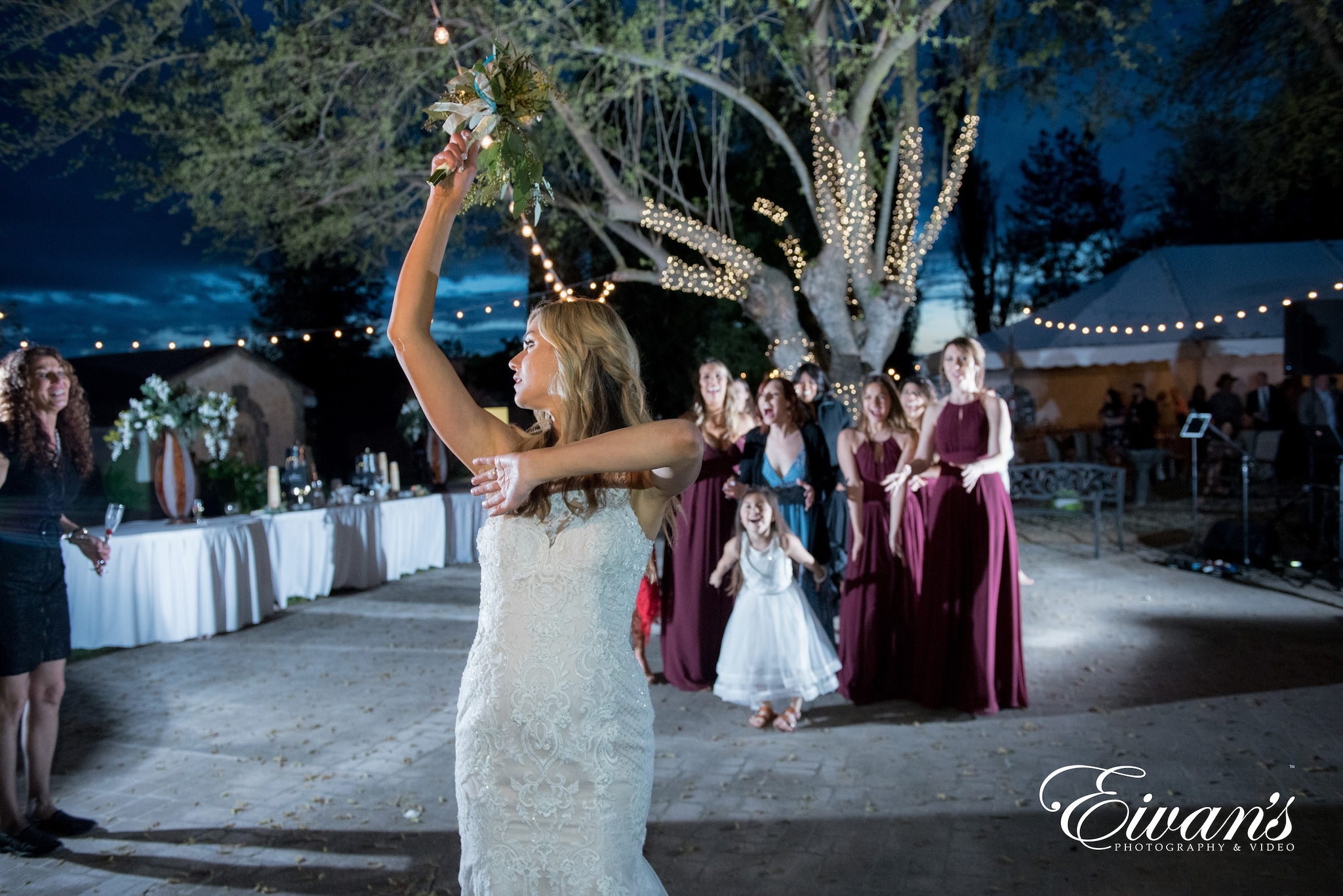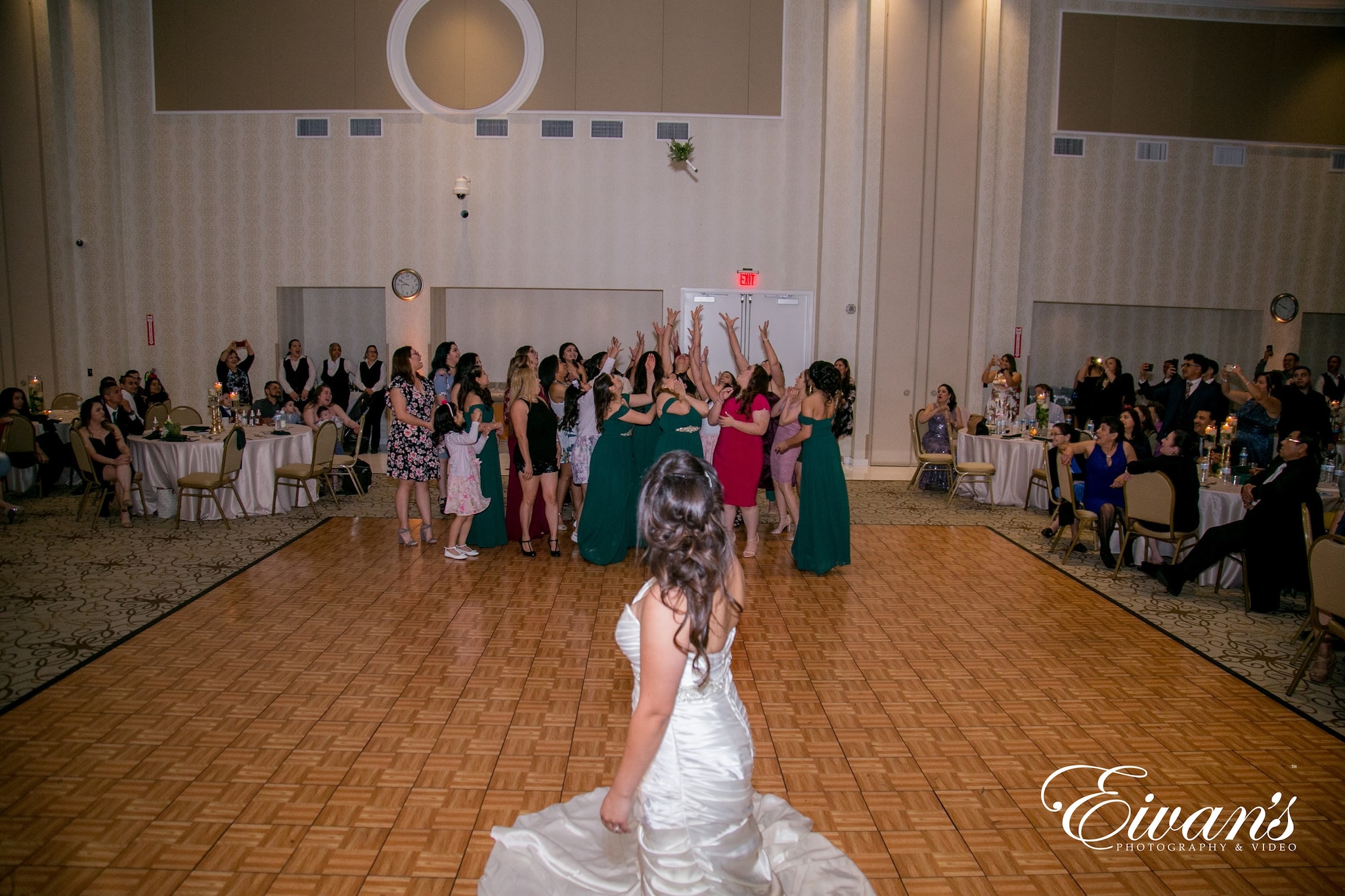 Glass Box Bouquet
I love great wedding ideas that can be made all-inclusive like this one, and you can combine this activity with the garter toss to make it fun for everyone. You put the bouquet in a glass or perspex box and lock it up with a lock. Then give each one of your guests a random key, and they each get to try their luck opening the box with their random keys. Whoever has the right key gets to win the toss bouquet.
The best thing about it is that you can replace the wedding bouquet for any other item or gift you want. You could also put in some money in the box to encourage your guests to participate. It will be an exciting time full of suspense as each guest tries their luck with their random key.
Toss a Wedding Theme Item
The bridal bouquet is usually one of the most expensive items in your wedding day floral budget, and it's sometimes too heavy to perform a safe toss with. Therefore, most brides opt to get a cheaper and smaller bouquet for the toss. Although the winner will be pleased to have caught it, the smaller bouquet will not be as lovely as the original.
So why not replace it with something else much nicer like a stuffed toy? With so many wedding themes to choose from, it will be easy to swap it with a customized stuffed toy that reflects your theme. Alternatively, if you're a pet person, you could opt for a stuffed dog with a ribbon that has your names and the date of the wedding on it.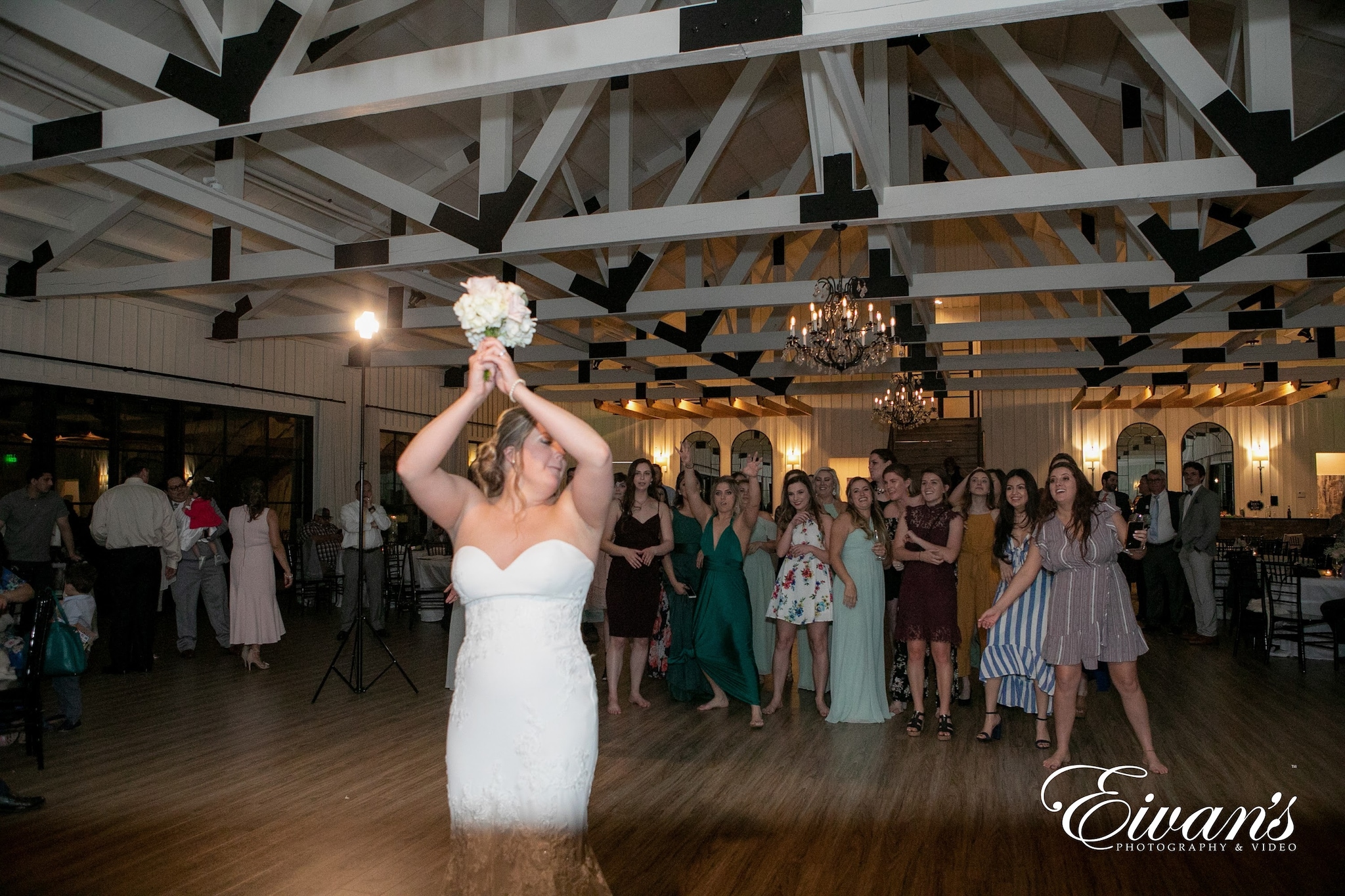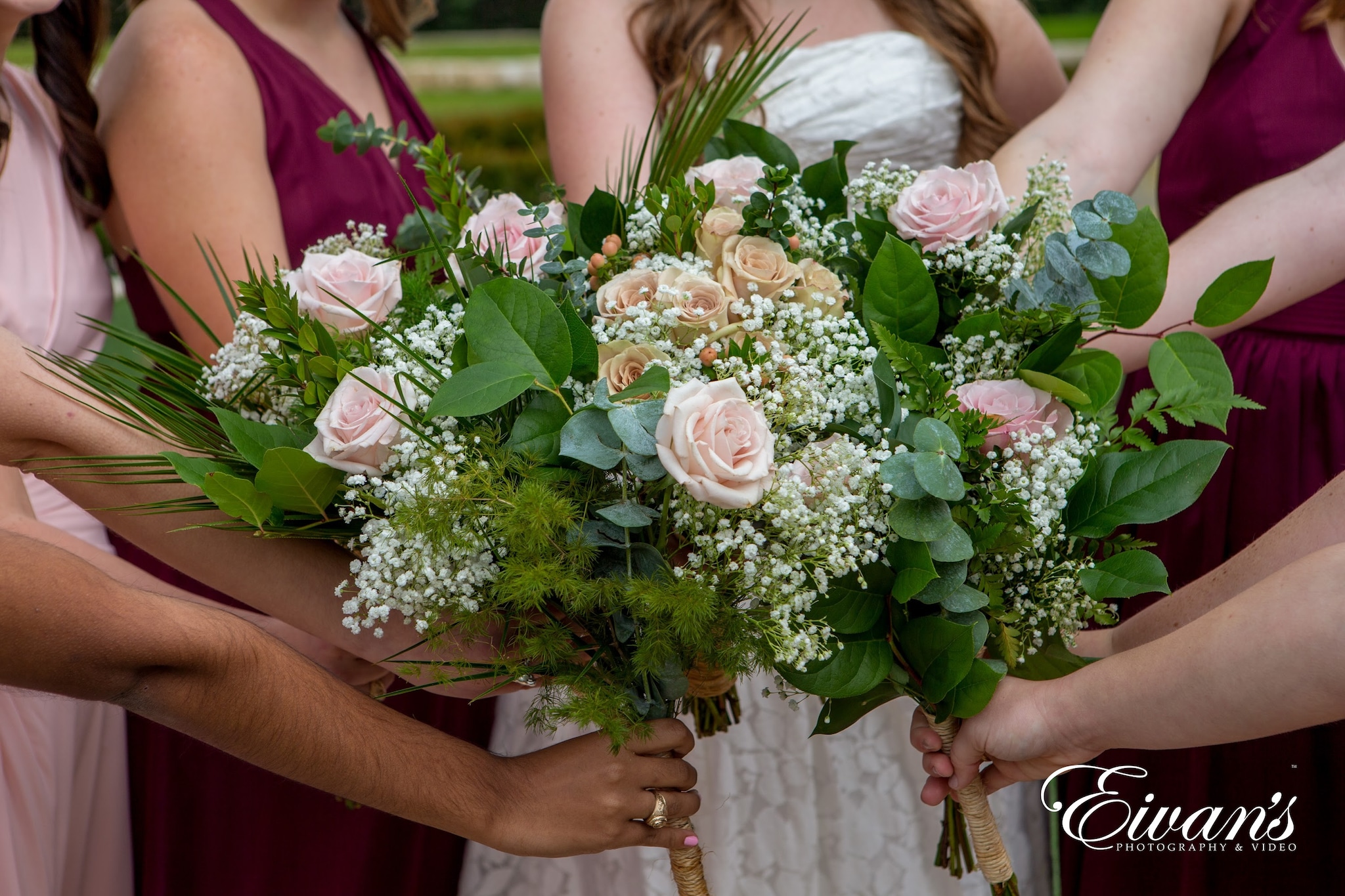 Gift all the Single Ladies
One of the top reasons most brides are shying away from the bouquet toss tradition is because it makes many single people uncomfortable. While some single women are comfortable in their single status, not everyone is as confident. For some ladies, scrambling for the bouquet toss might be a humiliating experience.
If you're having single friends in your guest list you may want to consider preparing a small bouquet for each of them to give at the wedding. It is a thoughtful gesture and it will encourage them as they wait to find their Mr. Right.
Another idea is to honor the important women in your life. It could be your mother, an aunt, your future mother in law, or a mentor. You don't have to mention them all, but you could have two or three that you'd want to give a special thank you. If your budget allows, you could also buy them a small gift to go along with the bouquet.
Anniversary Dance
The Anniversary Dance, or Bouquet Dance, is the most popular alternative to the bouquet toss. It is a great way to celebrate marriage and for the newlyweds to share a dance with their married friends. Your wedding DJ will ask all the married couples to the dance floor with you and the groom. You'll have the dance with slow music, but you can plan with your DJ which song list you want them to play for this dance.
As the dance progresses, the DJ will ask the couples who've been married for less than a year, except for the bride and groom, to leave the dance floor. It will progress to those who've been married for less than five years, then ten years, and so on. The dance goes on until the longest-married couple is left on the dance floor with the newlyweds.
The DJ will then ask them to give the newlyweds some words of advice that will help them in their marriage. You could have a pre-made bouquet to present to the last couple, or if you prefer, present them with a gift.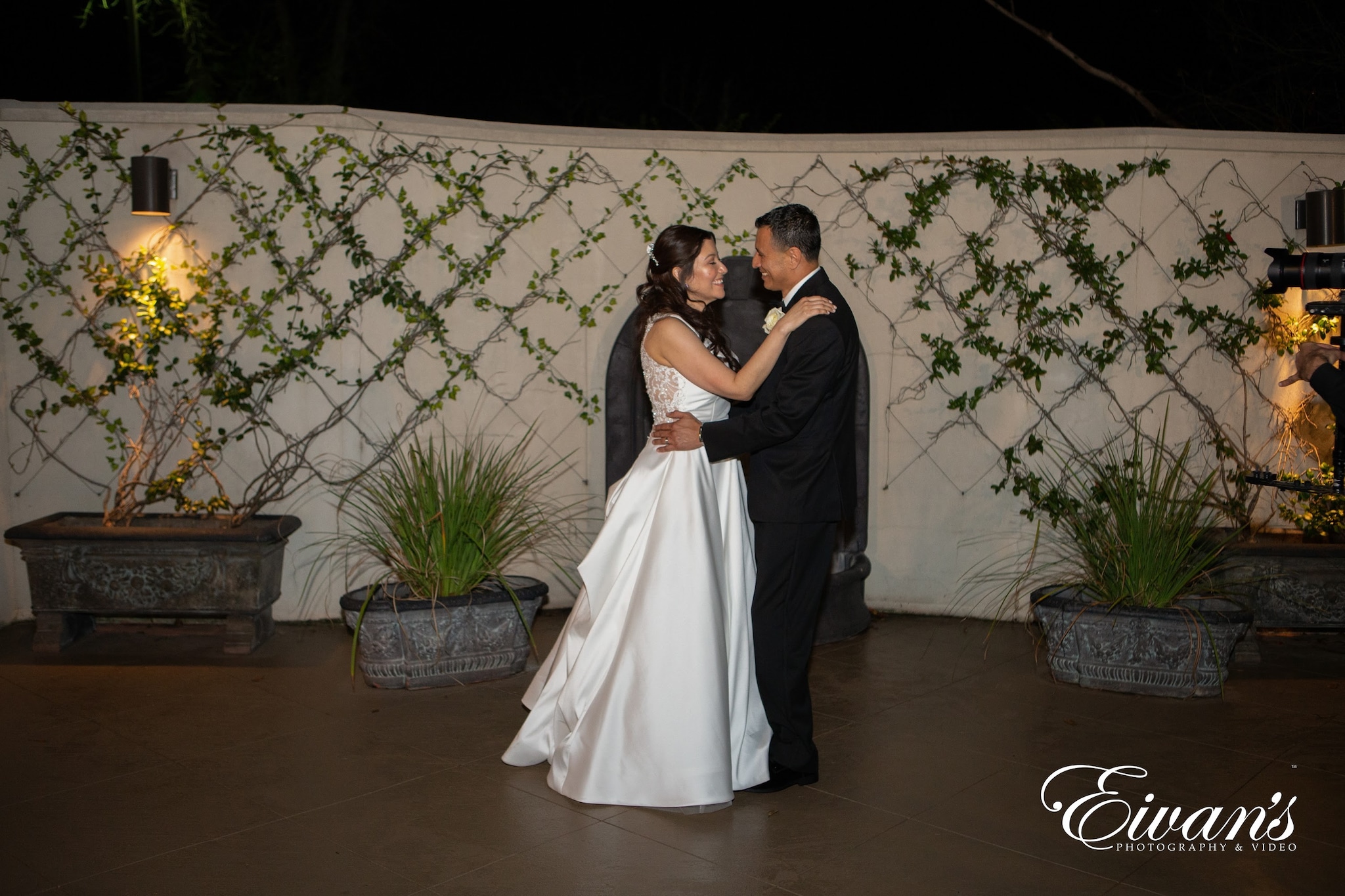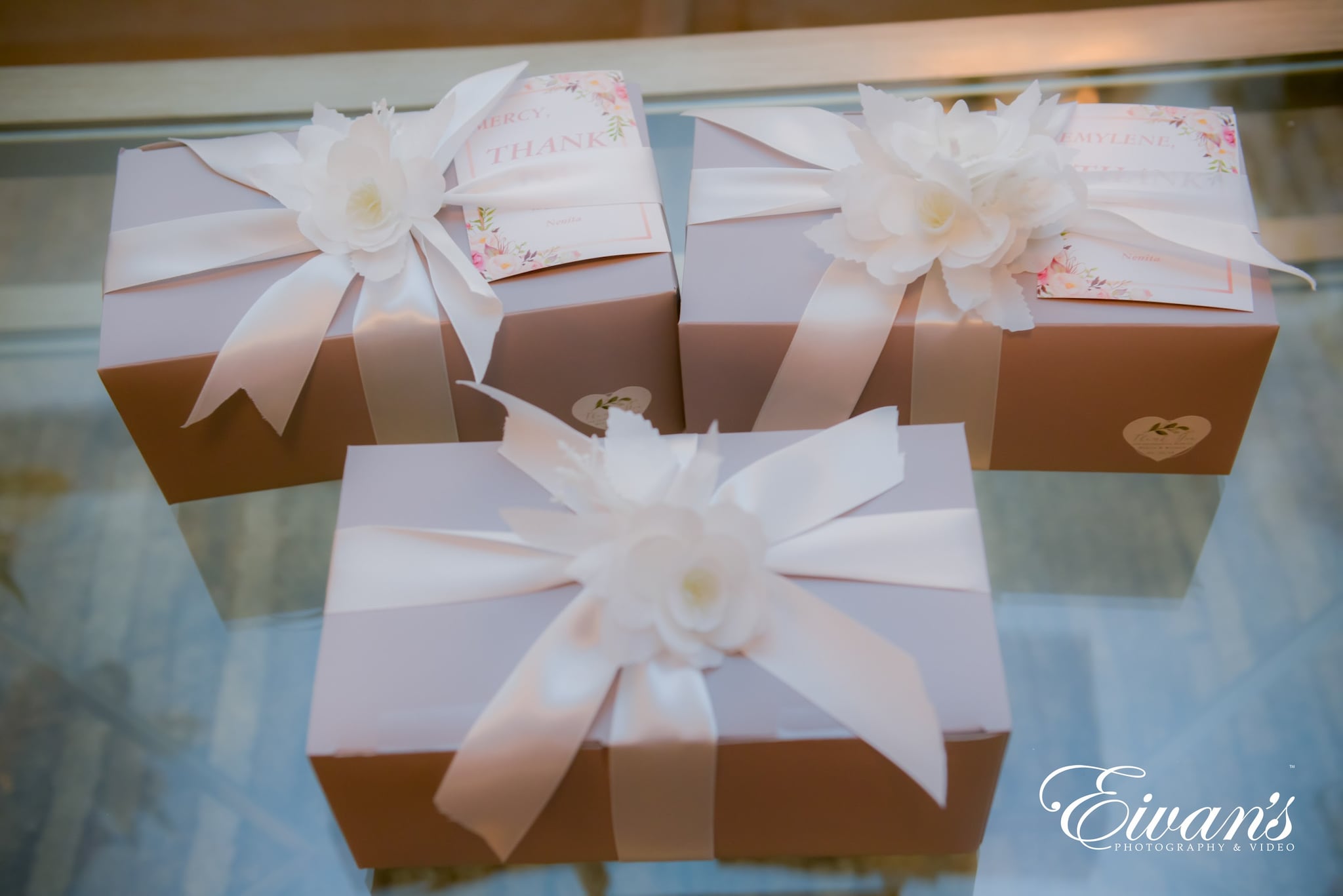 Have a Choreographed Dance
Since the bouquet toss is also all about having your guests entertained, why not energize the party with a choreographed dance. You could organize a simple choreographed dance with your bridesmaids that is easy to copy when the DJ invites all the single ladies to the dance floor.
To make it lively, plan with your DJ to play some upbeat and catchy music that is currently popular. It will make all the ladies want to dance to it, and it will be easier to get them on the dance floor. If you're planning to skip the garter toss as well, then you can consider a bridal party choreographed dance that encourages all your wedding guests to the dance floor. Alternatively, you could separate to a girls-only dance and have the groom start a boys-only dance after.
Breakaway Bouquet
The breakaway bouquet adds a slight twist to the original. Instead of tossing one bouquet, your florist can combine several smaller bouquets into one for you to toss. This breakaway bouquet breaks up into several smaller bouquets when you toss it, and it gives more people a chance to have a piece of the bouquet.
If you decide to toss a breakaway bouquet, ask your florist to color coordinate the smaller bouquets with the original one. You can go a step further to add charms with different meanings to the smaller bouquets. For example, a ring charm could mean you'll be the next to get married, and a heart charm could be a signal that love is coming your way soon.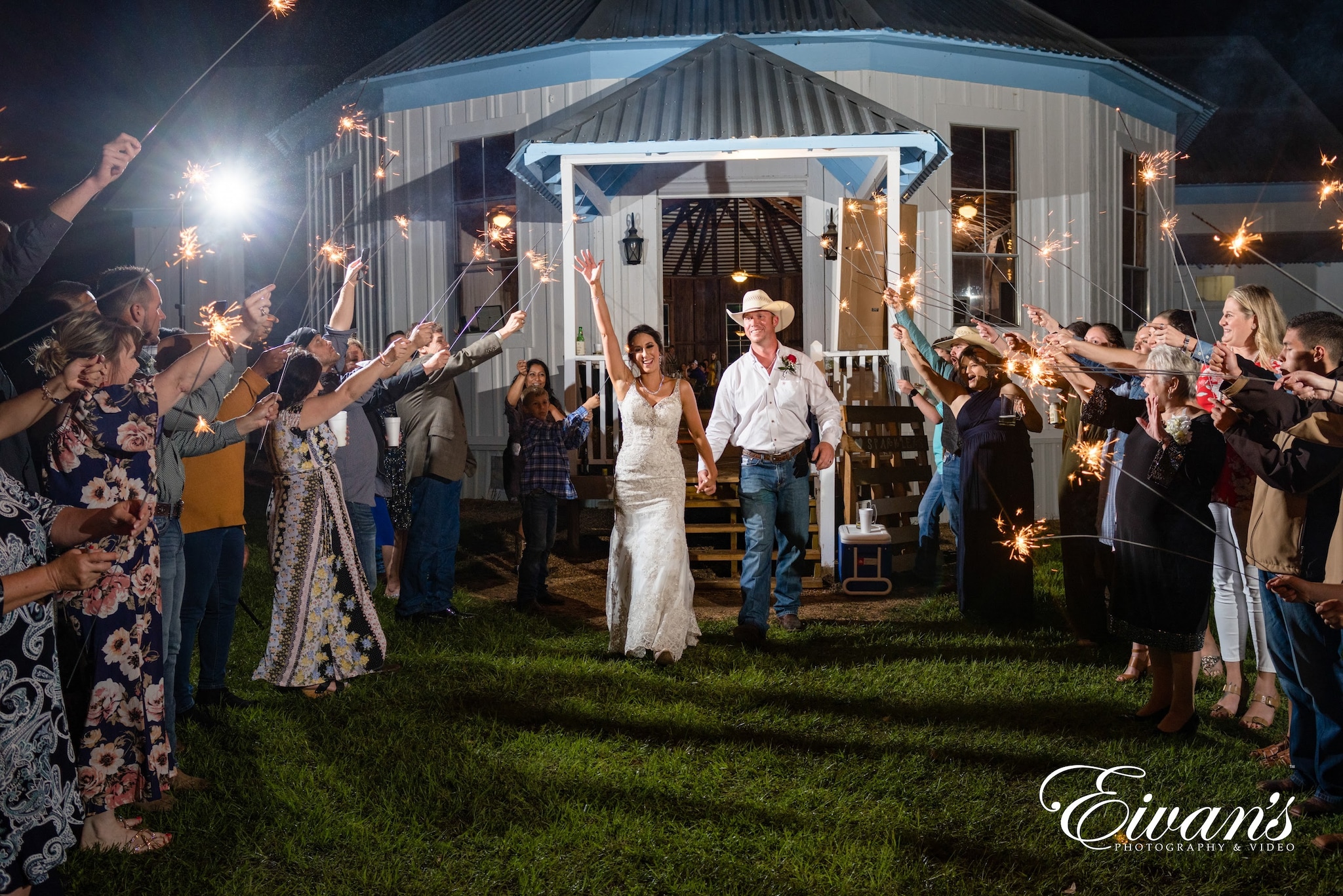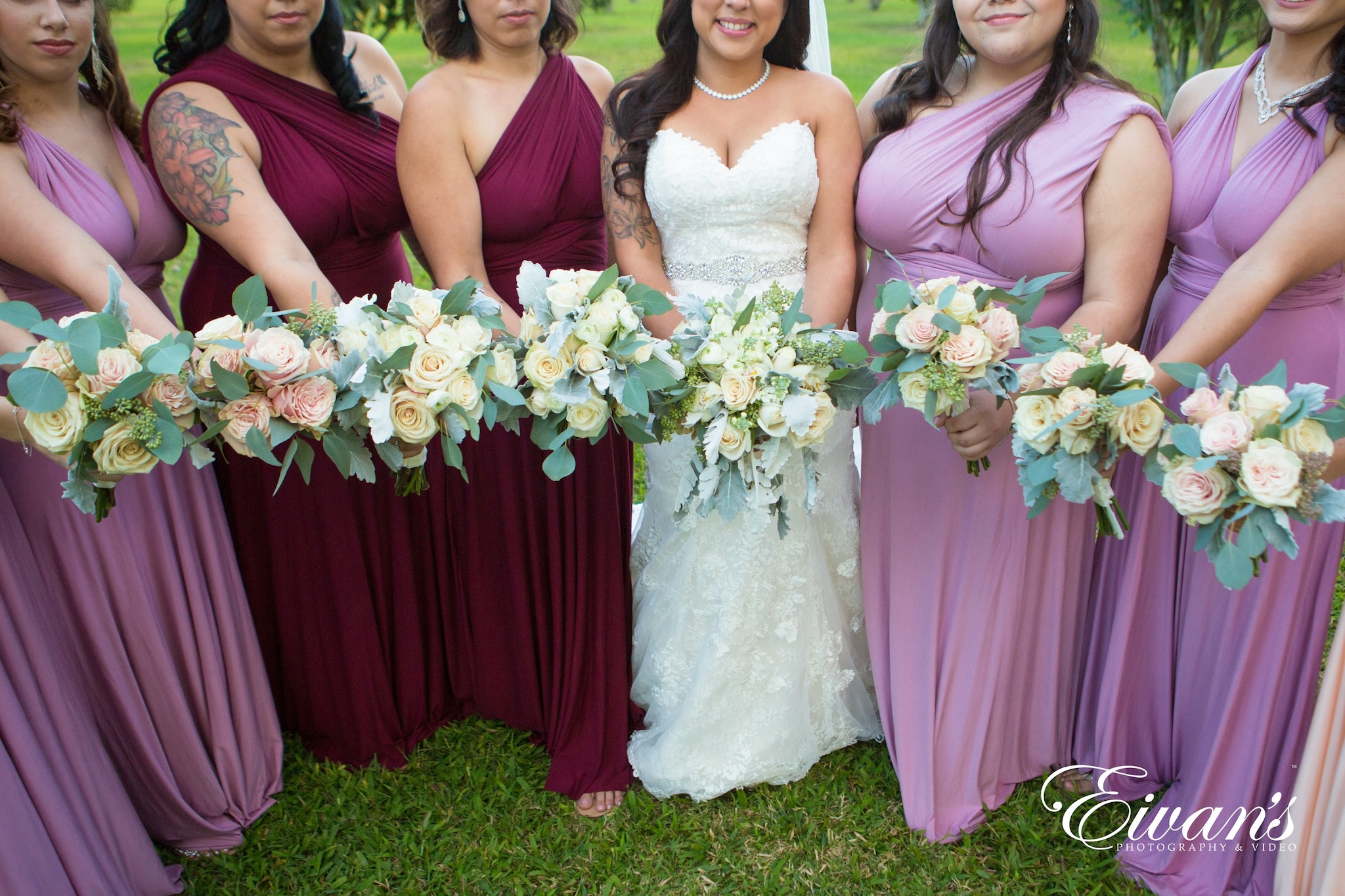 Pass it Forward
The original meaning behind the bridal bouquet toss was to pass on the good fortune of marriage to the person who gets the bouquet. To keep this positive energy flowing, you can choose to pass on the bouquet to a wedding guest who is about to get married. Alternatively, you give each of your bridesmaids a flower from the bouquet, which they keep as a good luck charm.
Candy Toss
This is another fun idea you can use to replace the traditional bouquet toss. Instead of the bouquet or garter toss, you could have an exciting time tossing candy, like toffees, hard sweets, or chocolate coins to all the wedding guests.
You can this opportunity to get everyone involved in the activity. And once the guests are on their feet, ask the DJ to put on some catchy dance music that will get everyone dancing.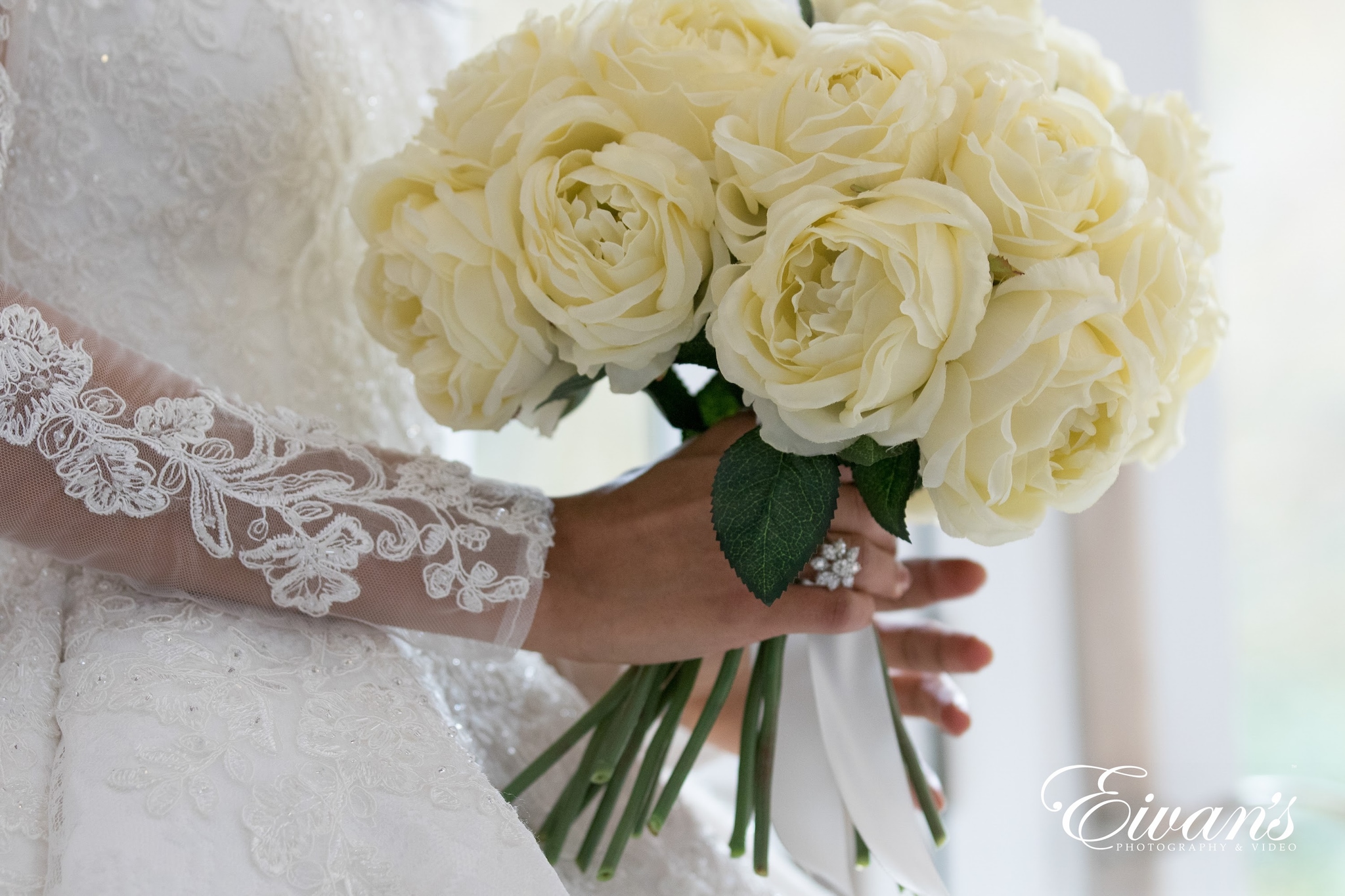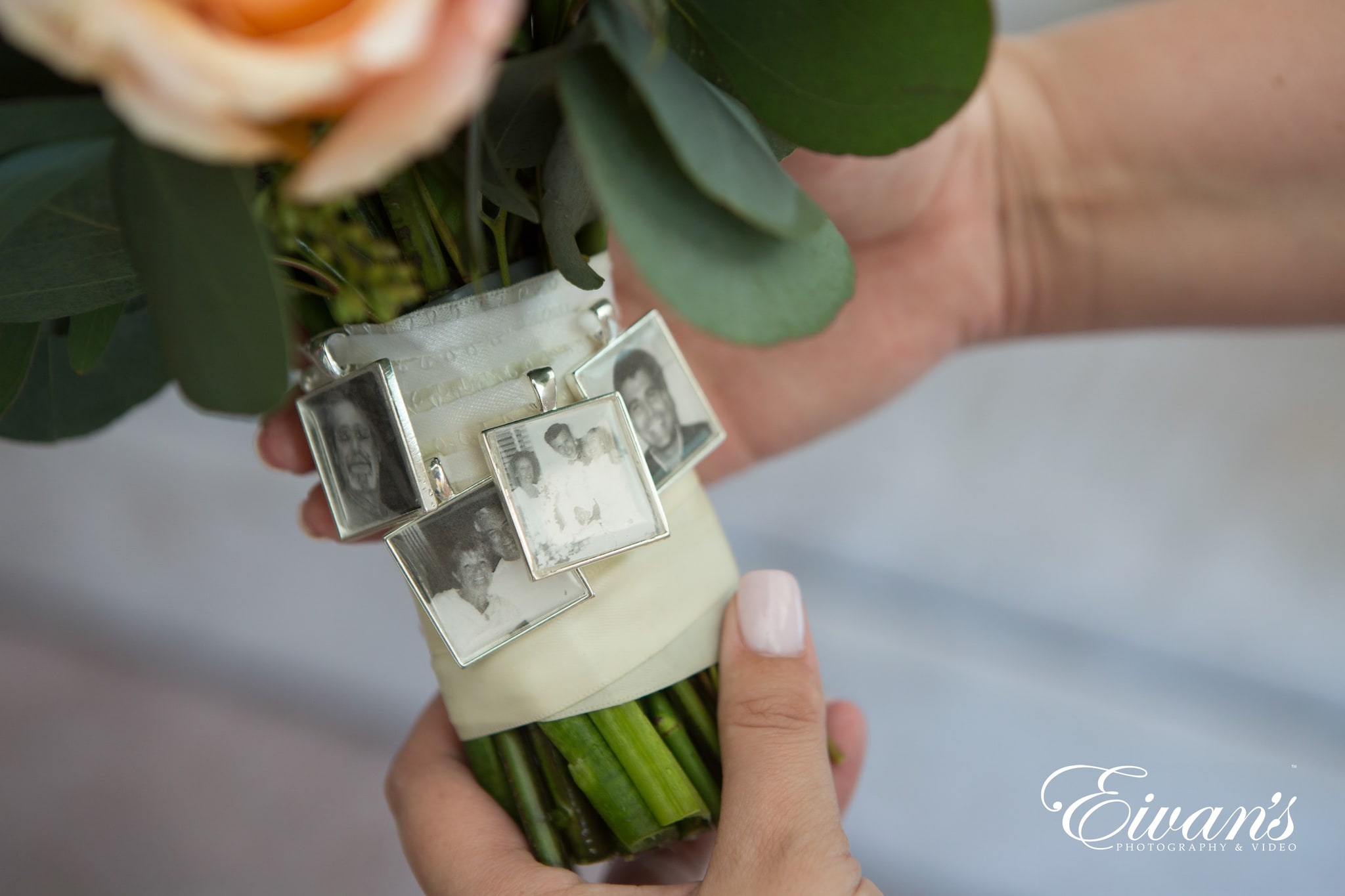 Skip It Altogether
In recent years, couples have opted to customize their weddings to include the activities that they feel will reflect their style. So, if you decide to skip some of the less popular wedding traditions, none of your guests will miss it. The choice of whether to have the toss or not is entirely your choice.
Apart from personal preference, if you find that you have very few singles on your wedding guest list, you might want to opt for any other creative bouquet toss alternatives mentioned above.
In the end, most brides want to keep their beautiful wedding bouquets as a reminder of their wedding day. If the bouquet is made with real flowers, it can be freeze-dried and preserved in a glass box or a shadow box. Based on the wedding tradition, the wedding bouquet itself is considered to bring happiness and contentment in marriage. So, the preserved wedding bouquet it will be an excellent decoration piece for your new home after the wedding.
Popular Bouquet Toss Songs
Here are some popular bouquet toss songs that will keep your guests engaged in the activity.
Single Ladies (Put a Ring On it) – Beyonce
Man! I Feel Like A Woman – Shania Twain
Hips Don't Lie – Shakira ft. Wyclef Jean
I'm Every Woman – Whitney Houston
Glamorous – Fergie and Ludacris
It's Raining Men – Weather Girls
All I Wanna Do – Sherly Crow
Ladies Night – Kool & the Gang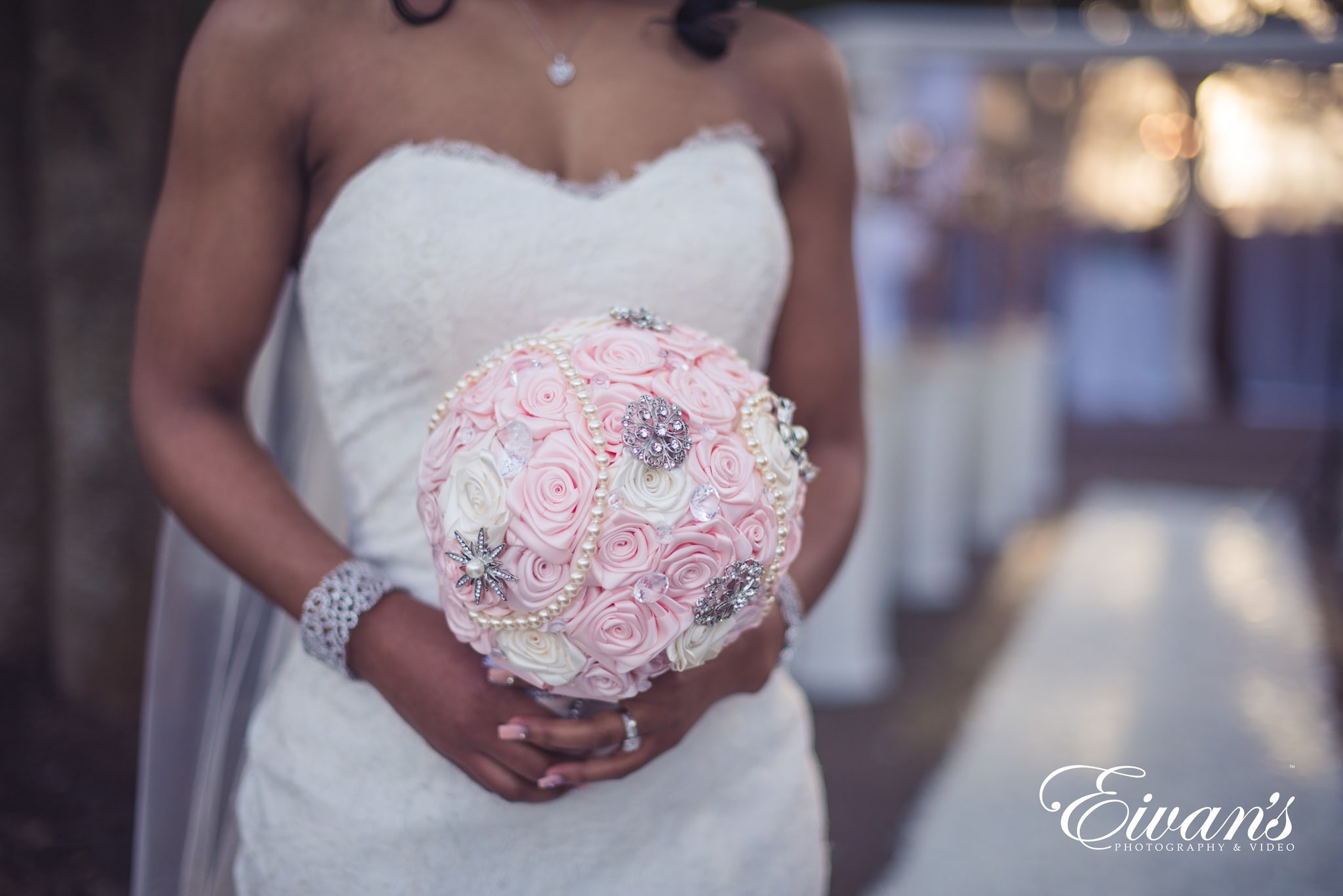 Final Thoughts
Nowadays, there are more people who are comfortable with being single, and therefore, there's less pressure for them to get married. Also, no guest wants to go to a wedding to get reminded that they are still single.
On the other hand, the wedding bouquet toss can be a fun activity, especially for the younger female guests. If you still want to perform the toss, and also make all your guests comfortable at the wedding, consider some of the great bouquet toss alternatives that we've outlined in this blog. Let me know which one is your favorite in the comments section below.