Chicago Botanic Garden Wedding
Chicago's North Shore is brimming with unique venues for special events, so you are sure to find the right spot for your wedding day. The Chicago Botanic Garden is a famous cultural destination for weddings due to its enchanting gardens, native woodlands, peaceful lakes, and picturesque event spaces.
It combines the natural beauty of nature with excellent service and amenities. So no matter what mood you're going for, you are sure to find a wedding venue that fits your exact needs and budget.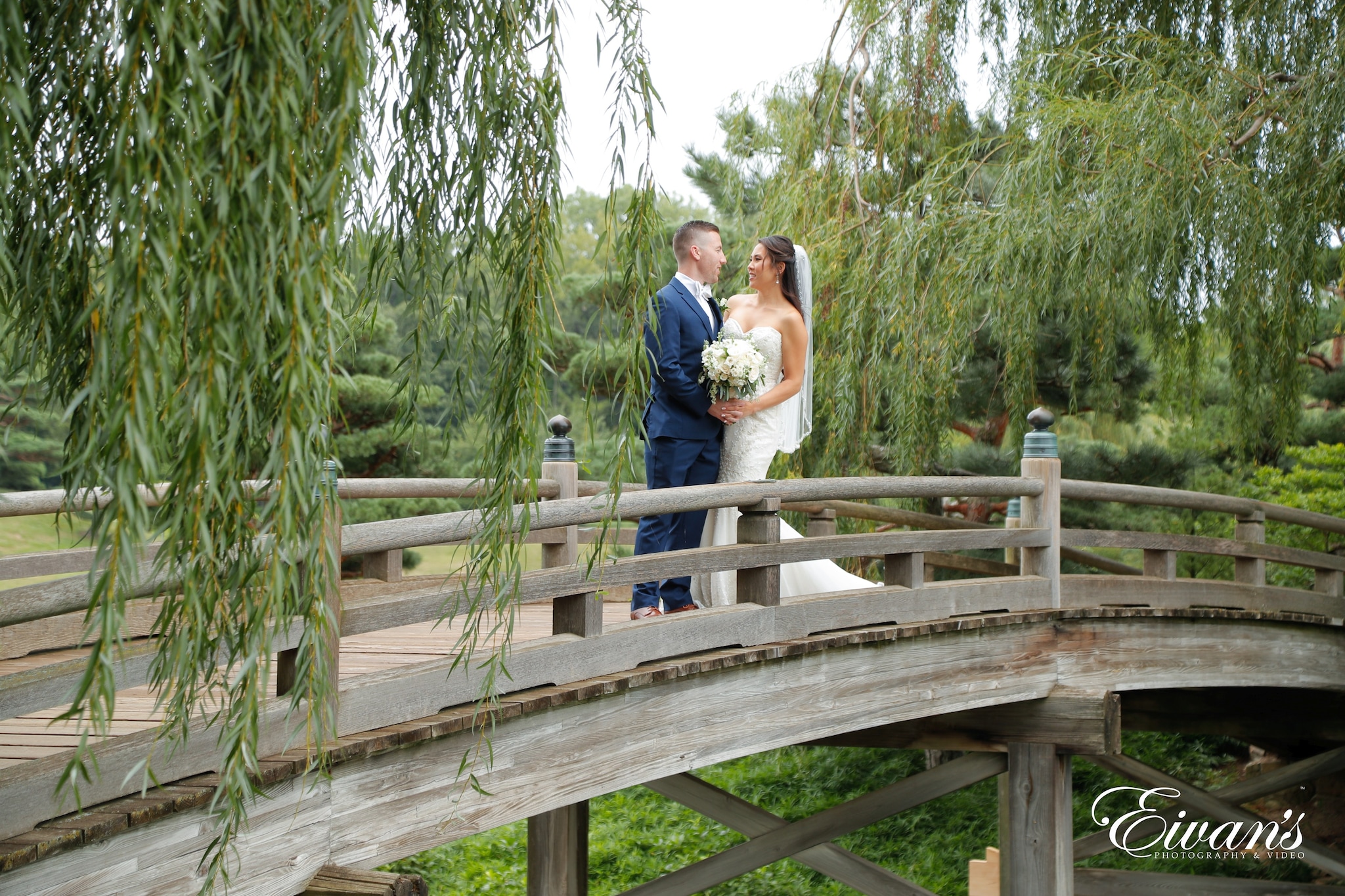 Why Choose Chicago Botanic Garden Wedding
Host a chic outdoor wedding at one of the most scenic locations in nearby Glencoe. The Chicago Botanic Garden is a breathtaking place to exchange vows with your special someone.
Where is it located?
The CBG is a living plant museum located at 1000 Lake Cook RD, Glencoe, IL 60022. The 385-acre museum features 27 gardens in four different natural habitats – the Lakes & Shores, Dixon Prairie, McDonald Woods, and Skokie River Corridor.
The display gardens include the Bonsai Collection, Aquatic Garden, Crescent Garden, Bulb Garden, Enabling Garden, Evening Island, and Circle Garden. The CBG is also home to landscape gardens, greenhouses, and water gardens. Since it is available year-round, you can book a reservation anytime and have your wedding in Chicago, Illinois.
The Chicago Botanic Garden works with international, national, and regional organizations to conserve rare species of plants. Some of the garden's buildings are masterpieces by well-known architects like Koichi Kawana (Japanese Garden), Geoffrey Rausch (Heritage Garden), and Dan Kiley (Esplanade).
Convenient location and services
Aside from the garden's convenient location on Lake Cook Road near downtown Chicago, it also provides photo opportunities everywhere thanks to its tree-lined walkways, dance floor, flower-bordered pathways, horticultural displays, water features, and charming bridges.
Outdoor venues such as the Rose Terrace and the English Walled Garden are perfect for corporate events, parties, meetings, and special events like weddings. There are also indoor options like the Nichols Hall and Krehbiel Gallery.
You don't need to worry about the food because Culinary Landscape, the garden's exclusive caterer, can customize the menu. So if you want to eat cheesecake martini bars on your big day, all you need to do is tell the caterer, and they will include it in the menu.
Pricing for the venues
Rental fees depend on the time of day, day of the week, space reserved, and time of year, but the average cost per event is $2,000 to $30,000. You have to pay an additional fee for valet parking.
Package prices depend on the package chosen, but it usually costs $195 per person. The fee for the food and beverage depends on the package selected and the day of the week. Additionally, there is a service charge of 10%.
You have to consider the number of guests who will attend your wedding because you have to pay additional fees if it exceeds the minimum number set by the garden. For example, the minimum number of guests for Friday and Sunday weddings is 125, and for Saturday weddings, it is 150. So consider these factors when planning your wedding reception.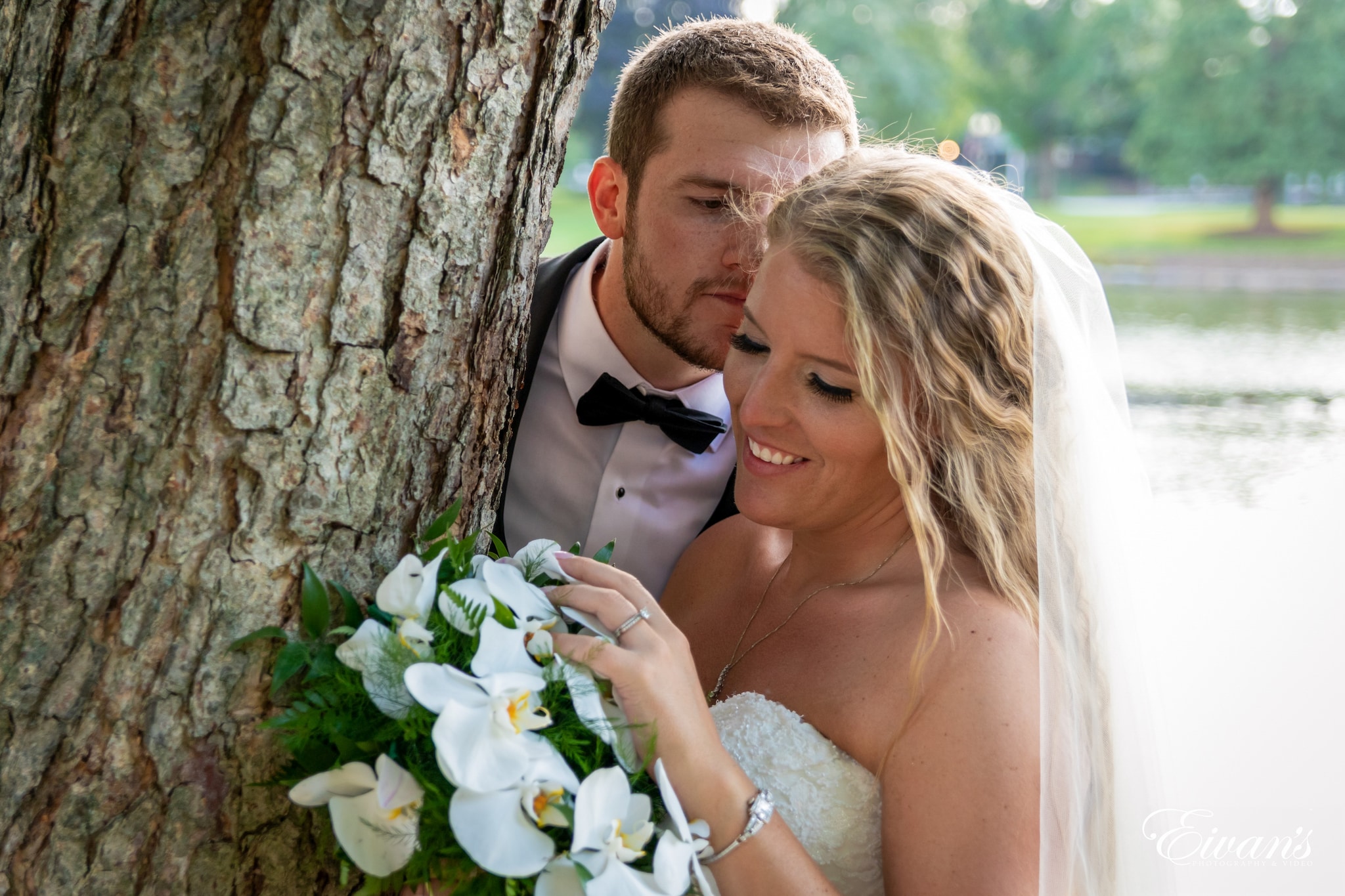 Garden Wedding Celebration Locations
Aside from the garden's premium amenities, it also offers several event spaces where you can hold your wedding ceremony and reception. So if you want to have your summer wedding in the Chicago suburbs, here are your best options.
McGinley Pavilion
The canopied terrace is a beautiful setting for meetings, receptions, summer parties, and other special events. Its Waterfront Patio offers spectacular vistas of the Evening Island. The McGinley Pavilion can accommodate up to 300 guests and is open for rentals from May to October.
Rose Terrace
The Rose Terrace is an outdoor courtyard that overlooks the stunning Krasberg Rose Garden. The terrace is fragrant with lovely roses of different varieties, so it's the perfect venue for an intimate dinner with your loved one.
It is also ideal for real weddings and cocktail parties for your bridesmaid and guests. Additionally, the Rose Terrace offers a backup space that you can book when you need a venue for a private function. The Rose Terrace is available from May to October and has a maximum capacity of 300.
English Walled Garden
The English Walled Garden's secluded charm is ideal for romantic weddings. The space boasts various English gardening styles, perfect for enjoying an open-hour cocktail hour before dining in the McGinley Pavilion. The English Walled Garden has a maximum capacity of 300 and is available from May to October.
Buehler Enabling Garden
The Buehler Enabling Garden boasts a whimsical view of vibrant vertical beds, hanging baskets, lovely fountains, and raised beds bursting with plants. It's an exquisite location for dinner and cocktail parties as it overlooks the Evening Island and Gardens of the Great Basin. Like the English Walled Garden and Rose Terrace, the Buehler Enabling Garden is open in the evening only. It can accommodate up to 150 guests.
Searle Courtyard
The Searle Courtyard is known for its Japanese aesthetic and open-air setting. It is also home to the CBG's famous Bonsai Collection. Thanks to its patio seating and sheltered roof, the grassy courtyard is a charming spot for cocktail parties, dinner, and other occasions. The Searle Courtyard has a maximum capacity of 200 and is available from May to October.
Krasberg Rose Garden
With over 5,000 rosebushes to treat your senses, the Krasberg Rose Garden is the perfect space to host a gala, wedding, and other special events. The three-acre garden is brimming with a wide variety of roses usually found in the Upper Midwest. The Krasberg Rose Garden can accommodate up to 400 guests, and you can also request a tent for an extra fee.
Esplanade
The magnificent pavilion is a masterpiece by Dan Kiley and Peter Morrow Meyer, two of the most brilliant landscape architects during the 20th century. The Esplanade is one of the most popular public spaces in the Chicago Botanic Garden.
It is known for its conspicuous waterspouts and trimmed cone topiaries. The Esplanade is also home to the O'Neil Plaza and Waterfront Terrace. The pavilion accommodates up to 500 guests, and you can also request a tent for an additional fee.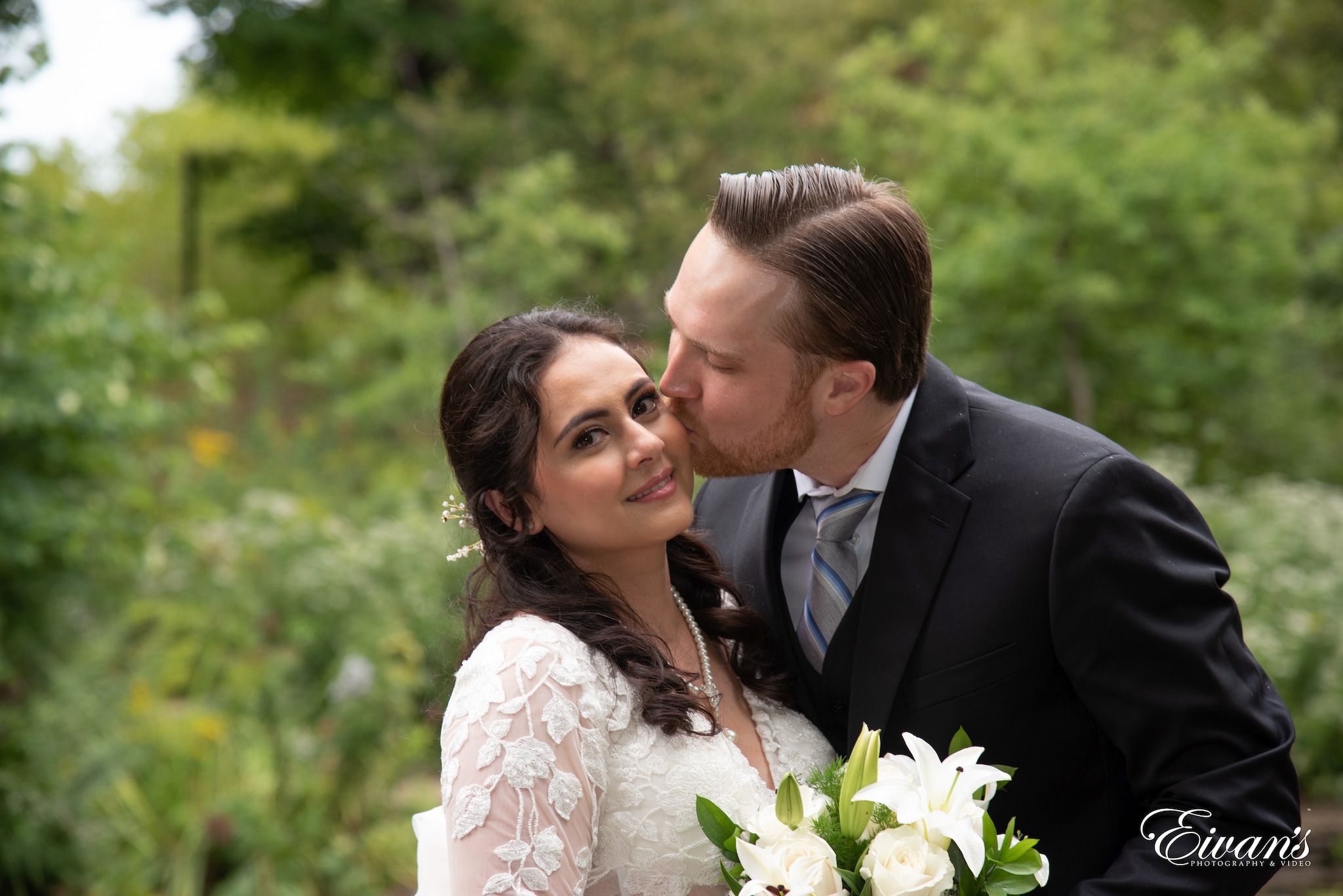 At the end of the day
Treat your guests to panoramic views by having your big day at the Chicago Botanic Garden. It has idyllic ponds, gorgeous lawns, manicured flowers, and different outdoor venues where you can host your special event. Regardless of the location you choose, you will walk away with stunning wedding photos and unforgettable memories.