$500 COUPON WHEN YOU CHECK YOUR DATE AVAILABILITY
Chicago Wedding Photographers
Chicago's storied history lends itself to some of the most unique venues in the nation for your wedding day.
You will find an eclectic mix of traditional ballroom settings, modern industrial locales, fine art, lush outdoor spaces, and posh country clubs for wedding and engagement photos. With so many great options, it can quickly become overwhelming when finding a photography studio whose going to be telling your story. That is where the perfect pairing from Eivan's Photo and Video comes in.
For more than 30 years, a wedding photography company based in Chicago, Illinois has been skillfully matching brides with timeless images from perfect photographic artists to suit their event photography style, such as photojournalistic, documentary-style, or whatever it may be.
If you're engaged to be married in Chicago, we're sure you're already looking forward to your big day. But with almost 10 million people in the greater Chicago area, there are over 50 thousand weddings each year, which averages out to a thousand weddings a week. With that kind of demand, it can be hard to find the right Chicago wedding photographer that fits all of your important criteria — and is available on your big day.
That's why we started Eivan's Photography and Video. More than just one fledgling wedding photographer trying to pack the gigs in, we're a pioneering group of professional photographers from Schaumburg to Los Angeles with decades of experience in bringing a creative and artful eye to the priceless moments to the Chicagoland Area. Always on time, courteous and respectful, we know when to step up and capture the big moment and when to fall back into the background. It started with engagement photography then leads to snapping fine art photography on your big day. Priceless candids and photojournalistic coverage of all the things you missed being the center of attention.
What we want for our clients is simple – to realize their dream wedding and lessen the things they worry about when wedding planning.
We understand how tough and stressful it can be to find the perfect wedding photography vendor. After all, you must decide on so many things from the wedding dress down to the wedding venue. We are sure that it would be a great help to have a partner to help you with all of these important decisions.
It is an amazing feeling to have your big day at such grand places like the Art Institute and Lincoln Park.
They are not only incredible backdrops for your wedding photos but also a comfortable place for an engagement shoot. However, the fact is that it takes more than just the location to create stunning wedding portraits. Eivan's realizes this and so we make it a point of our service to consider what our customers like.
Are you traditional or more of a techie? Do you want beautifully etched, printed wedding invitations delivered through the conventional mail, or are you more of a digital file, save-the-date sort of bride? Is the wedding at Adler planetarium or is it a destination wedding?
Whoever you are, you can use our planning tools and style quiz to help you figure it out and schedule a free consultation to begin finding the perfect Chicago wedding photographer for you.
Through Eivan's perfected pairing process, we can match you up with the best wedding photographers in Chicago for your wedding photoshoot. They are no ordinary experts but certified professionals who know portraiture and various wedding and engagement photoshoot methods and techniques. More than that, being a local expert also means that they know the city well too! You can trust that they will use their knowledge to add a little magic to your wedding pictures.
Highly rated reviews
on The Knot and WeddingWire and raved about to friends and family, our Chicago wedding photographers want nothing more than to provide you and your partner with the best quality and artistic photos that you deserve — because we know there are no do-overs when it comes to your wedding day. We love it that our clients trust our artistic direction, but we also know when to take a back seat to a great idea. After all, you're putting your faith in us on a hugely important day, and we strive to provide the very best level of service to all our clients because we understand how important your day is.
Unsure about our service? Don't worry. Eivan's specializes in photojournalistic wedding photos, and with our customized solutions, we are confident that we can cater to your expectations. We have been serving Chicago for years, and we make sure of this by first discussing the details of your wedding day – any ideas or thoughts you have – so we can visualize how you want your pictures to look like. On that note, we'd like to invite you to review our beautiful Chicago wedding portfolio. In it, you'll see some iconic places and maybe even some hidden gems or other ideas that inspire you. We know it's your big day, but we love planning and shooting interesting and 'grammable moments, and we're more than open to doing classic, timeless looks if you don't want to rock the boat. Whatever your aesthetic and style, we can shoot it. Or let our professional photographers take the reins and guide you through each picture, step by step. We've been around the block a few times and seen it all, and nothing's too standard or "out there" for us.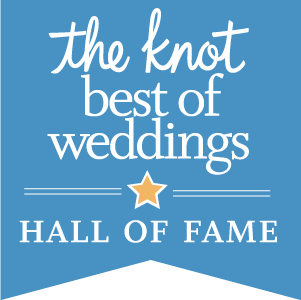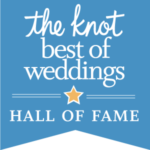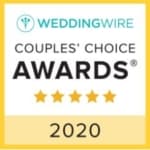 Eivan's did an unbelievable job for our wedding. Very professional & prepared. The photographers were assertive when they needed to be but very well aware of their surroundings. We could not be happier with how the photographs and video turned out! 
We had a great experience with Eivan's Photo, Inc. We had the chance to talk with our photographer a couple of weeks before the wedding to discuss details for our big day. We have had excellent communication throughout the entire process. We love our wedding photos and were happy with the great value that Eivan's offered! 
I was very satisfied with the photos, the customer service, and the price was fantastic! I would definitely recommend Eivan's if you're looking for decent quality and affordable photography and videography. They did a great job at our wedding! 
Once we know more about your goals for this project, we can begin searching and matching you with the right photographer.
Eivan's photographers are all skilled and talented experts who will provide you with great quality wedding portraits and capture authentic moments to support you throughout the planning process. Don't worry about a thing because we are here to deliver you the best local Chicago wedding photography.
The best part is that since we're shooting so many wedding photoshoots, our competitive pricing is the best in the business — just check out our photography packages here. We're not worried about the next job so we can focus on you and reward you with unparalleled savings. Furthermore, we also work with a great team of excellent videographers, editors, and designers, which allows us to build you a full multimedia experience of your day, complete with an HD film, photo album, and private online photo gallery.
So if you're tired of the search of "professional" photographers, let's pair your with the perfect pro at Eivan's Photography services. Our many Chicago wedding photographers and years of experience means that no matter your date or venue, we'll be able to make your wedding day. But act fast. Spots fill up quickly, especially during the late spring and early Fall, and we'd love to provide photojournalism coverage for your big day.