You must have imagined what your wedding would be like – magical, romantic, and perfect. However, what you may not have considered is the stress and problem with time.
You should already expect that not everything might go according to your plan for your wedding day. Instead of looking forward to the ceremony, you might find yourself distracted and your knees shaking. The time you have allotted for other activities might be consumed by the past-the-schedule photoshoots. There is a simple fix to that. You only have to include the first-look at your wedding ceremony timeline. It is the moment before the ceremony where the bride and the groom see each other for the first time after getting ready for the wedding.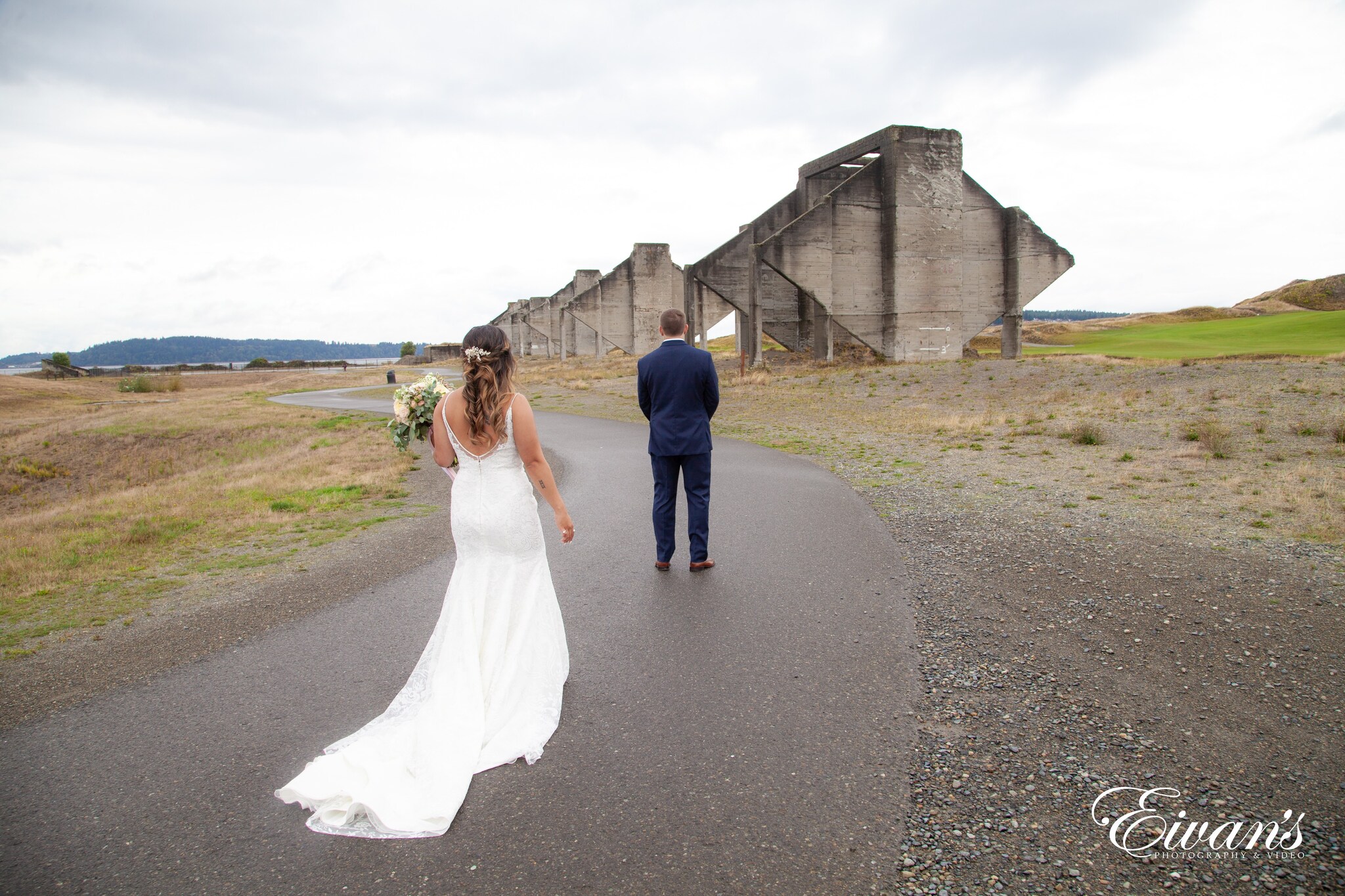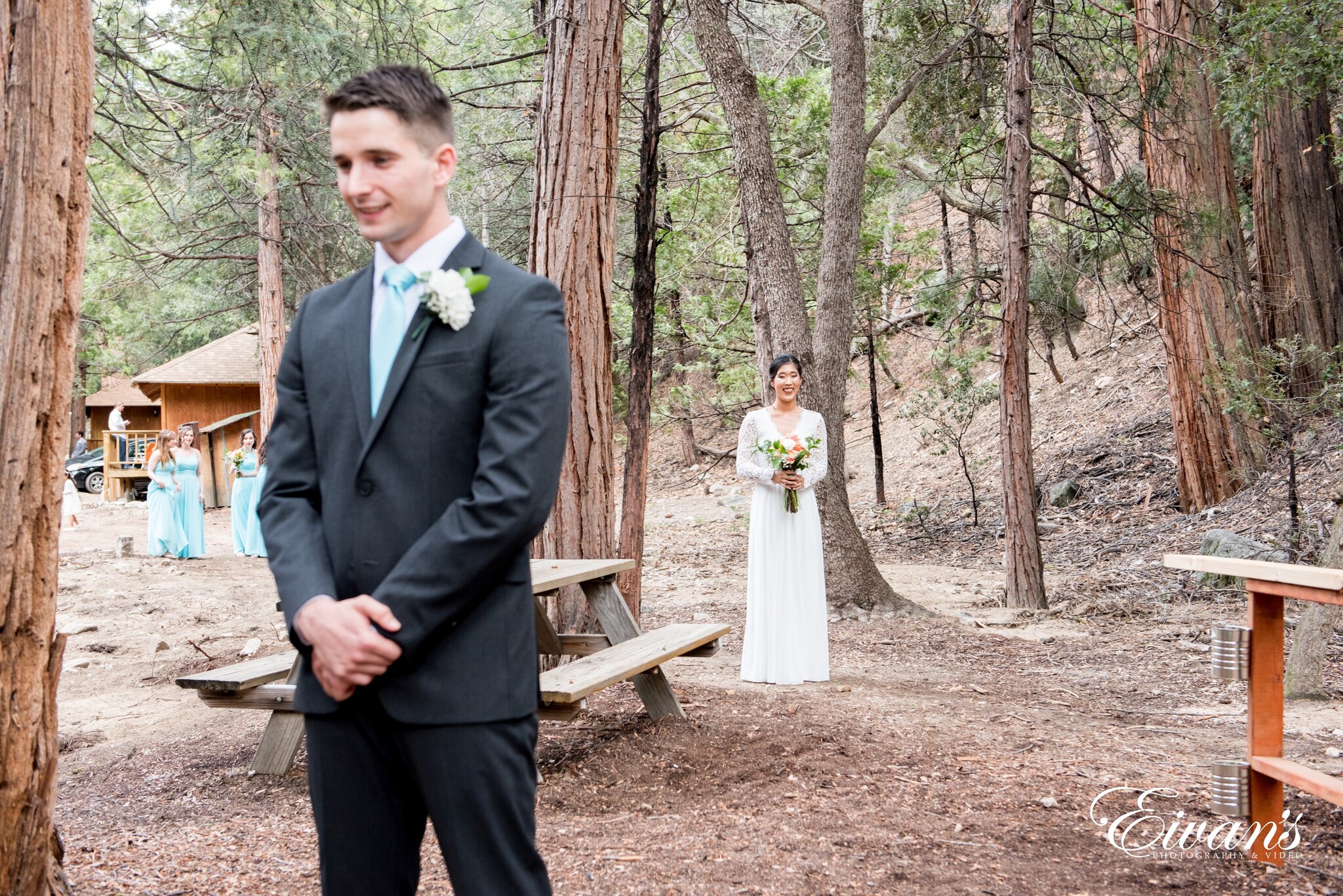 The Necessity of Having a First-Look
While planning for your wedding ceremony, you will find yourself seriously considering whether you want to have a first-look or wait to see your partner on the aisle. It is not a must at wedding celebrations, but it sure does benefit the ceremony.
Why would some couples rather follow the tradition?
In a traditional wedding, couples have to wait until the formal ceremony before finally seeing each other. It adds a dramatic effect to the event and allows the expression of genuine feelings in front of the crowd. It is even considered the favorite part of most photographers because of the raw emotions that are reflected in the couple's eyes.
Why do people want to have a first-look?
Right from the start of the formal ceremony until the wedding reception ends, you will not have a single private moment with your spouse. You will either be the focus of everyone in the venue or congratulated by your family members, friends, bridesmaids, and other guests. The best way to have some special moments together with your loved one on your wedding day is to have a first-look.
If you want to save up the meeting for later to get the sincere reaction of your partner both in real life and in photographs, that can also happen even if you meet beforehand. First-look moments are just as precious, and it is not merely a replacement for the experience when walking down the aisle. It is not also going to make your wedding less heartfelt because regardless of what you do or not do, your affection towards your lover will still prevail.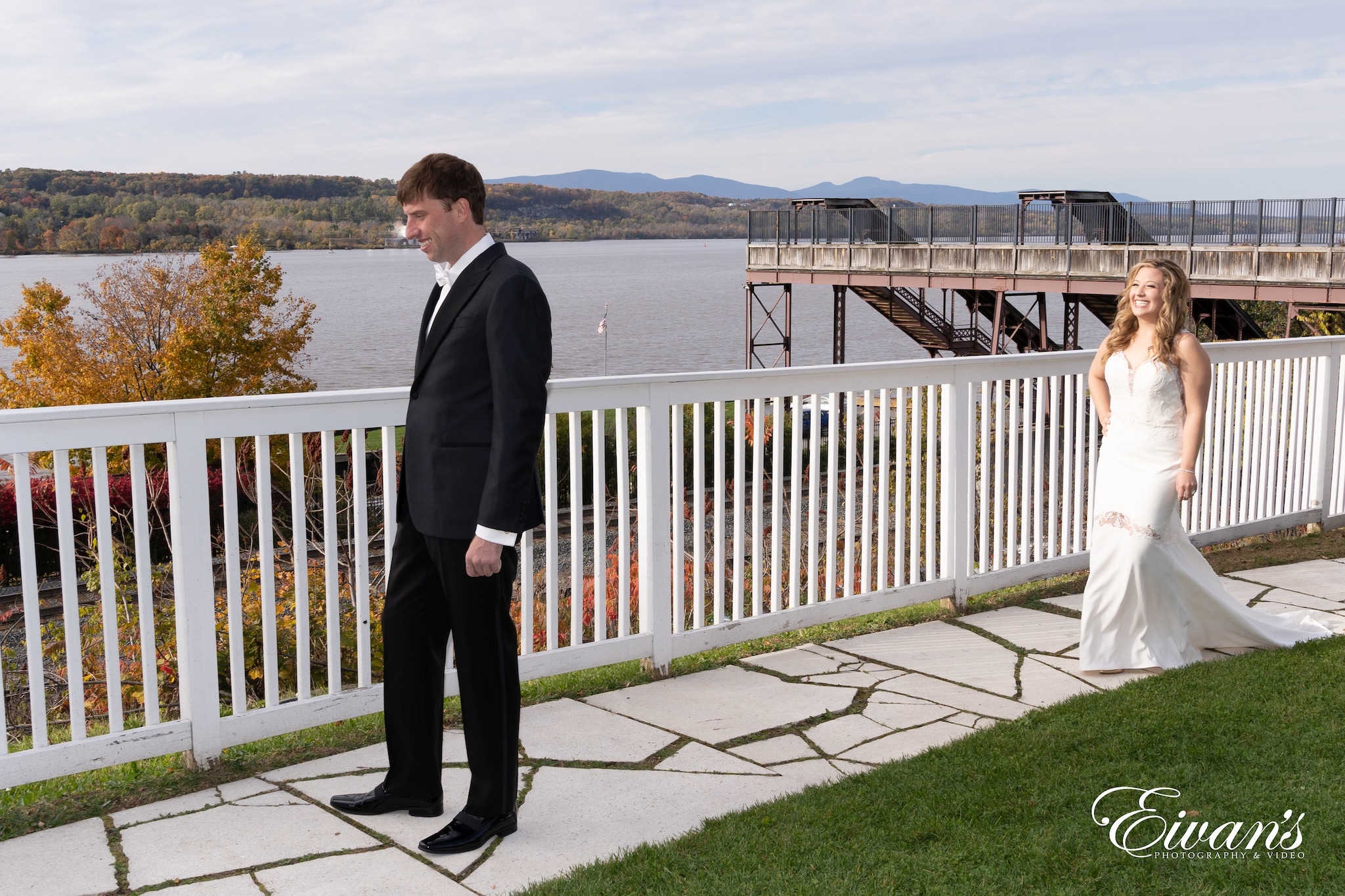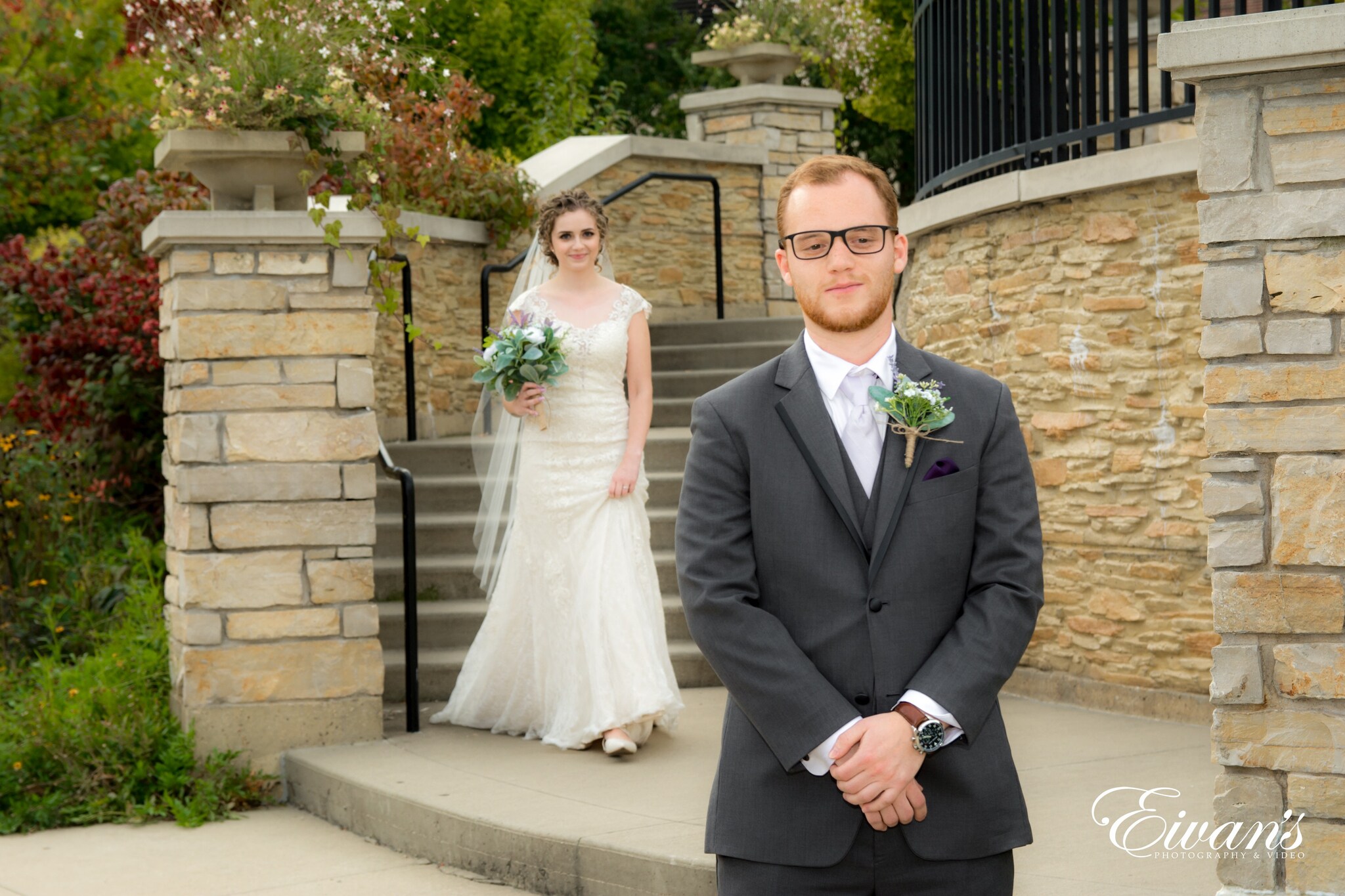 How to Reduce Stress Before the Wedding
For most, a wedding is a once-in-a-lifetime event. It marks the day that you have vowed to forever love and stay with your partner. While it is such a joyous occasion, it can still be a source of a great deal of stress. Although convincing yourself that everything will go smoothly and you will have the moment of your life may also work, that is not always effective. Your best bet would be to ease some nerves with your partner before you both take a step forward towards the actual event.
There is a lot of pressure prior to the ceremony
Not everyone fancies being around crowds. Some people get anxious whenever they are the center of attention. If you are like that, then remember that it is inevitable that all eyes will be on you during your wedding ceremony. After all, you and your lover are the stars of the party.
If you are worried that you will have the jitters and freeze up in an important moment like when saying "I do", it is recommended to add the first-look in your schedule. Communicate with your wedding photographer and videographer so that they can help you plan ahead of time.
First-look eases your pre-ceremony nerves
During the photoshoot, if you get the time to have an intimate moment with your partner, who is probably just as nervous as you are, you both get to ease your nerves. It gives you peace of mind in knowing that you are not facing the tension alone. It is proven to be effective in lifting the weight off the shoulders of about-to-be-wed couples. If you are relaxed and composed during the ceremony and the reception, you can focus on the moment and enjoy every second of your own wedding.
If you want the experience to be private and exclusive to you and your lover, you do not necessarily have to give up on taking pictures. Instead, you can inform your photographer that you would prefer it if they would take pictures a bit further away from your meeting location. This is also ideal for a destination wedding so that you can highlight the scenery in the photos.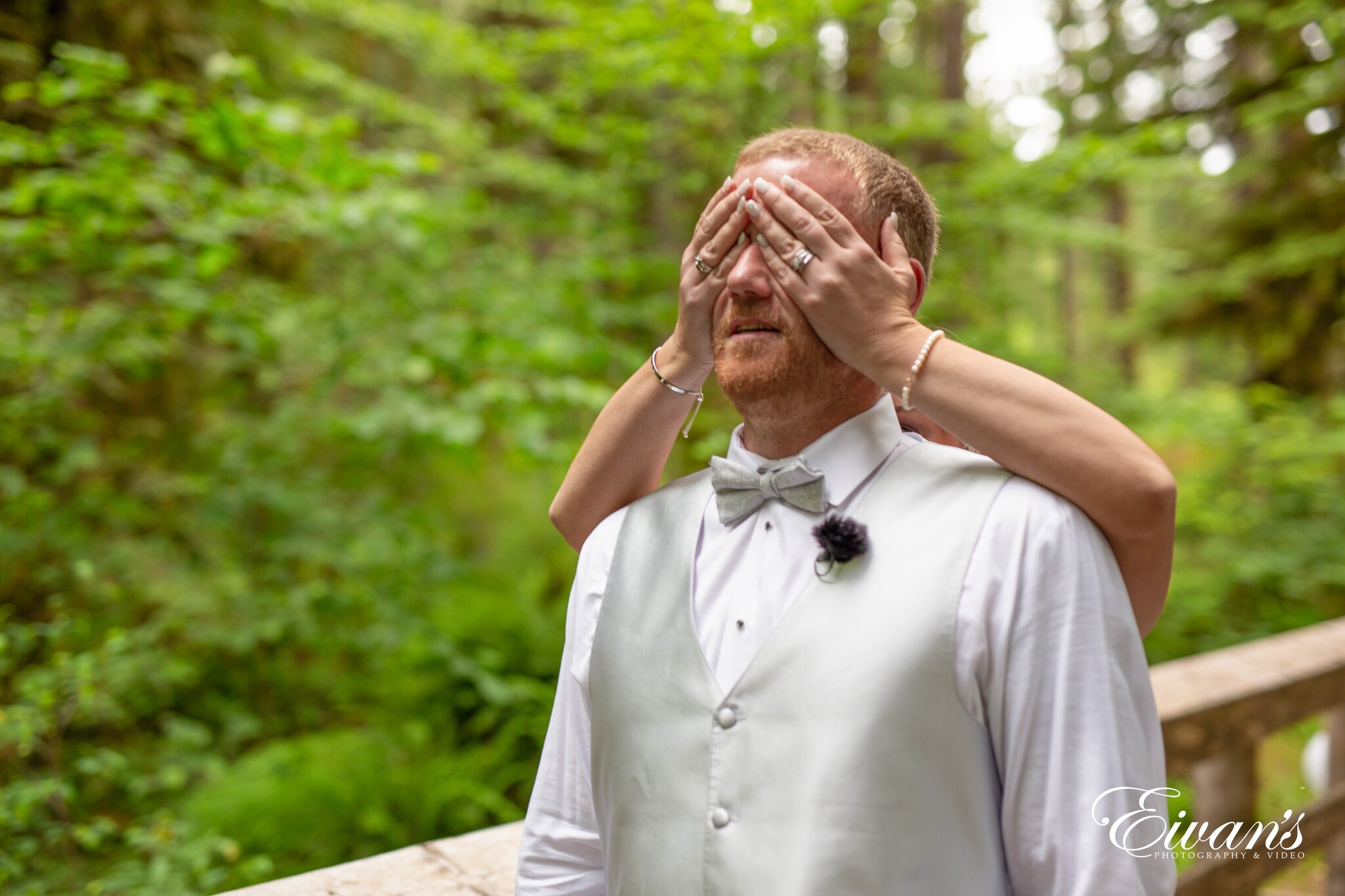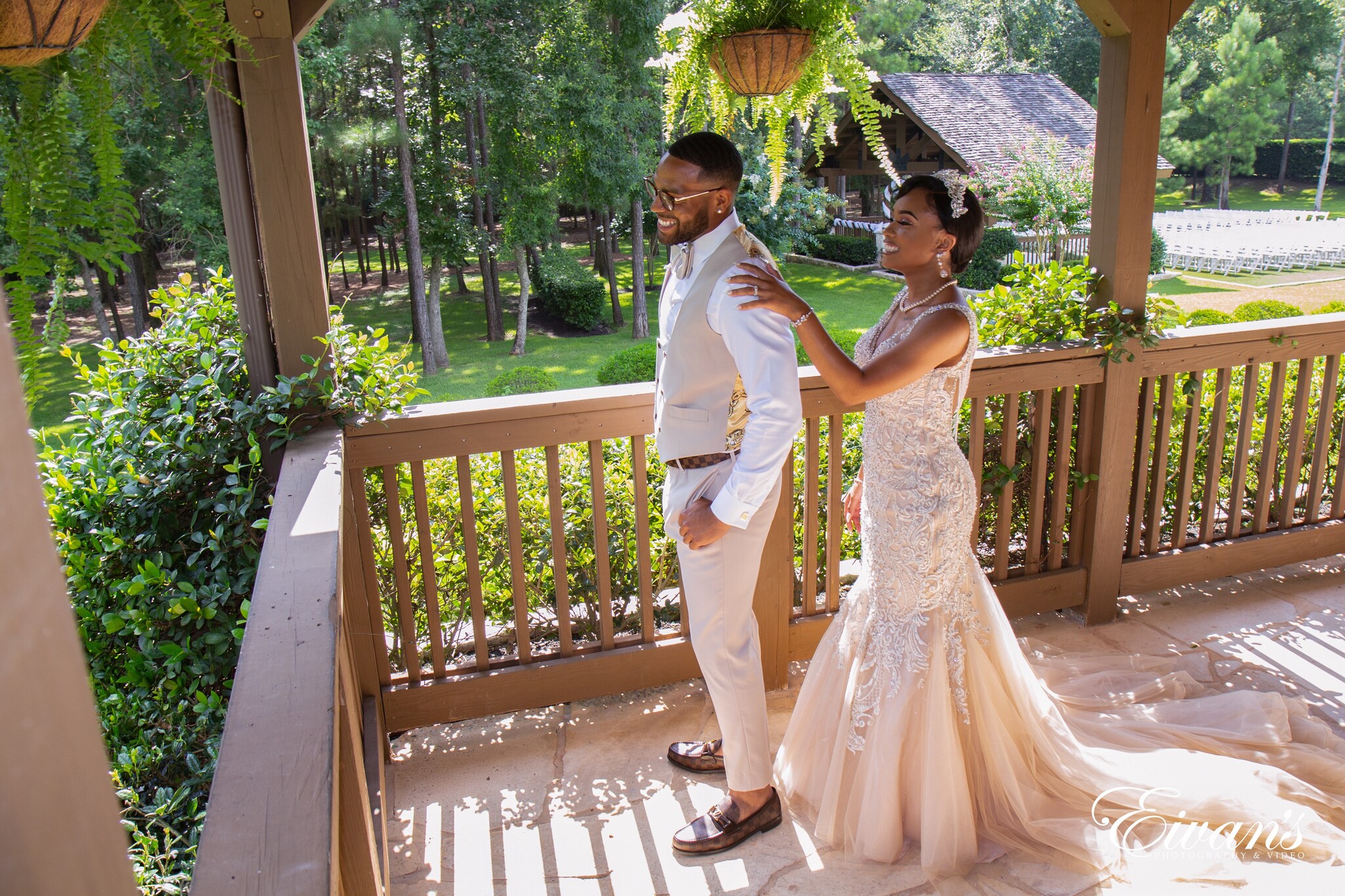 Have Plenty of Time for Photoshoot and Fun
After the special day, all that is left are the memories, especially the ones recorded in pictures and videos. Wedding photography is one of the most anticipated elements in the ceremony, not only by the couple but the guests as well. The more opportunities you get to take great pictures, the better you can preserve the moment in your photo albums.
More time to enjoy the wedding party
By taking photos beforehand, you get to save time and use it later on for the entertainment prepared for your special day. Prior to the ceremony, you can already get your bride or groom, your bridal party, and your family portraits done and out of the way. This means that you will have more time for your cocktail hour and to mingle with your guests who took their time to celebrate your special day with you.
If you instead use your time for the post-ceremony party to get pictures, all your efforts for the planning will be put to waste. While preserving the celebration in an image is a must, you should not compromise the real moment for it.
Get the right timing for your pictures
While coordinating with your wedding planner and vendors, you must have come upon many brilliant ideas for your photos. If you are aiming for an outdoor wedding, then you know just how important lighting is. If you want bright and naturally lit photos, you have to get done with all the portraits before the sun sets. If you go past six in the evening, the scenery will be too dark to match the previous photos, or worse, you wouldn't get to take any pictures according to your plan.
At the same time, you will be pressed for time. There are cases that the ceremony does not start at the exact time specified in the timeline. As a result, the time that you have initially allocated for portraits will be minimized, and you would not have enough time to finish everything.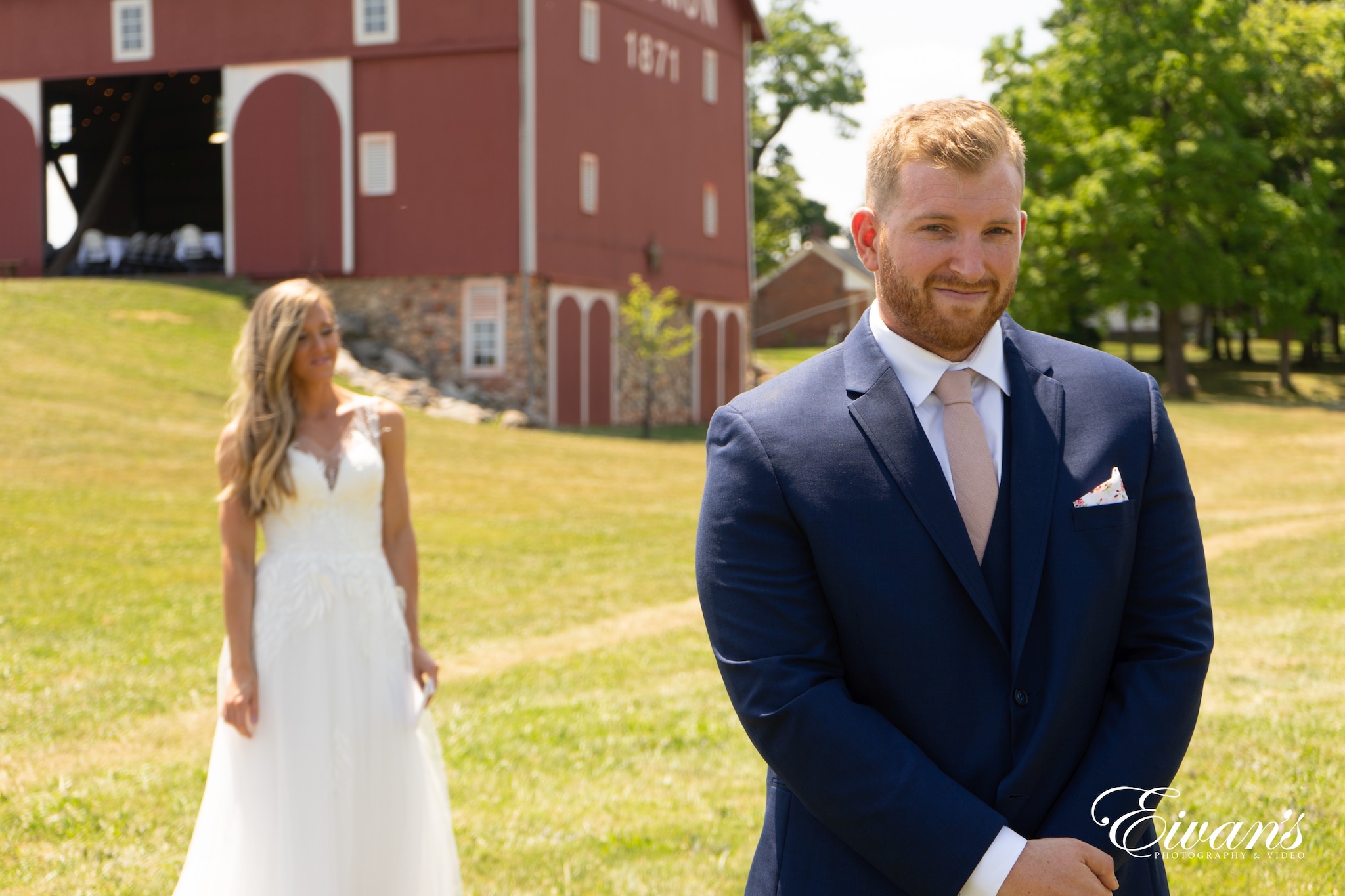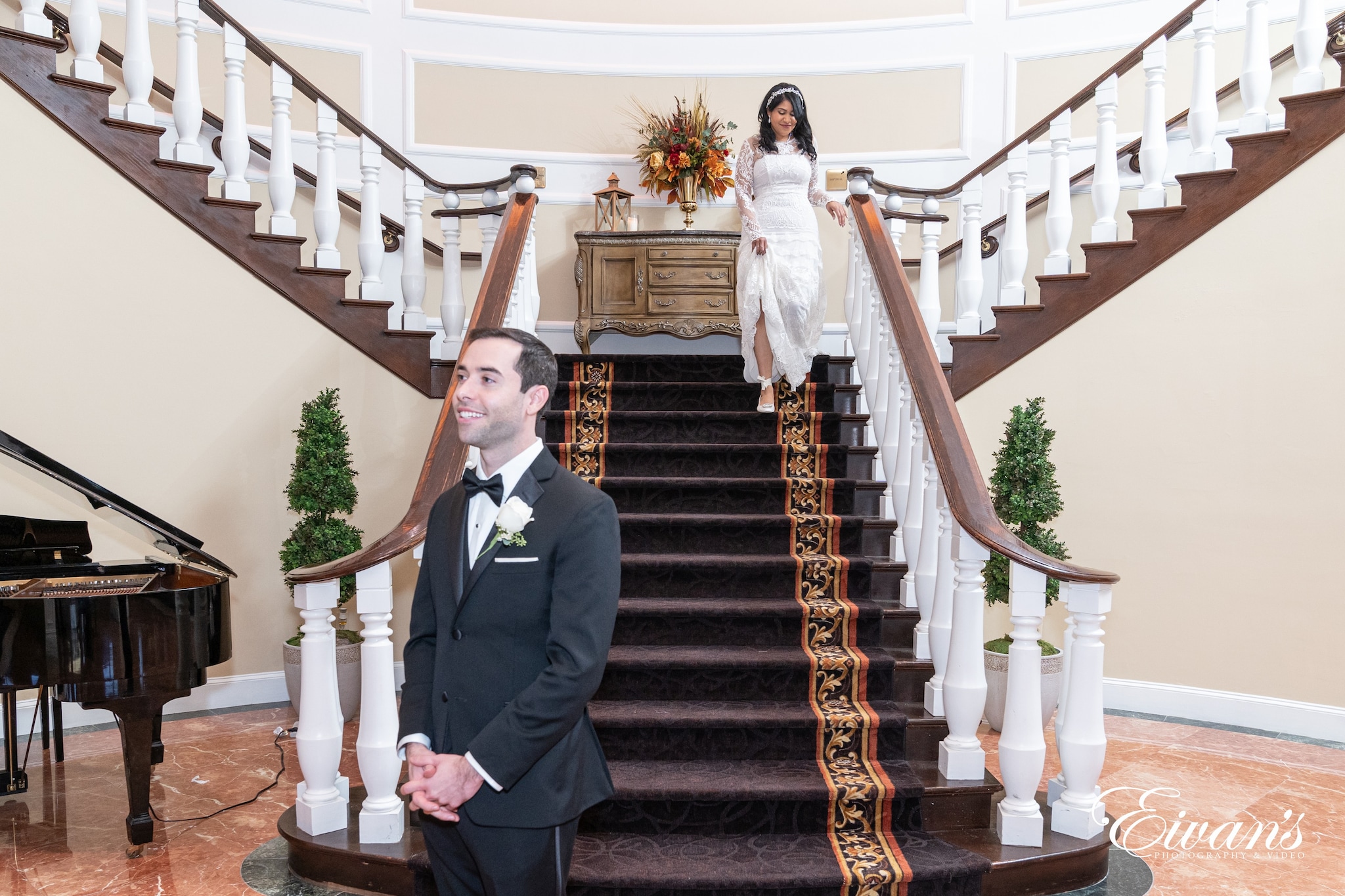 Ideas for First-Look Wedding Photos
Your first-look photos will show the raw emotions of you and your significant other when you see each other for the first time on your wedding day. It is a moment worth capturing the most. However, you do not have to stick with the usual style, so be as creative as you want.
Capture the feelings and the beauty of the couple
The most special part of a first-look is perhaps the delighted expressions that tell how happy both of you are at the fact that you are finally tying the knot. To highlight your wedding dress or attire, ask your photographer to shoot in an angle that complements both your overall look and your fiancé's reaction.
Blindfolds and surprise arrivals
If you want to add a fun, playful element of surprise, you can make use of blindfolds. You or your partner, depending on who is blindfolded, will be waiting in anticipation for the big reveal. You can also have one of you slowly walk up towards the back of the beautiful bride or the dashing groom. You can have your first touch this way as you lightly tap your partner's shoulder or give a back hug.
Make sure that your photographer can capture you or your lover's reaction as the blindfold is taken off. Likewise, the joyous expressions on your faces as you have finally faced each other should be caught in the film as well. Those will result in meaningful moments that you will surely want to cherish forever.
First-look without actually looking
If you want to have the first-look but still insist on seeing each other in front of the altar, you can settle for a back-to-back moment. You can also hold hands with your partner while you are separated by the corner of the wall. You get to talk to each other while still preserving the element of surprise in a traditional wedding.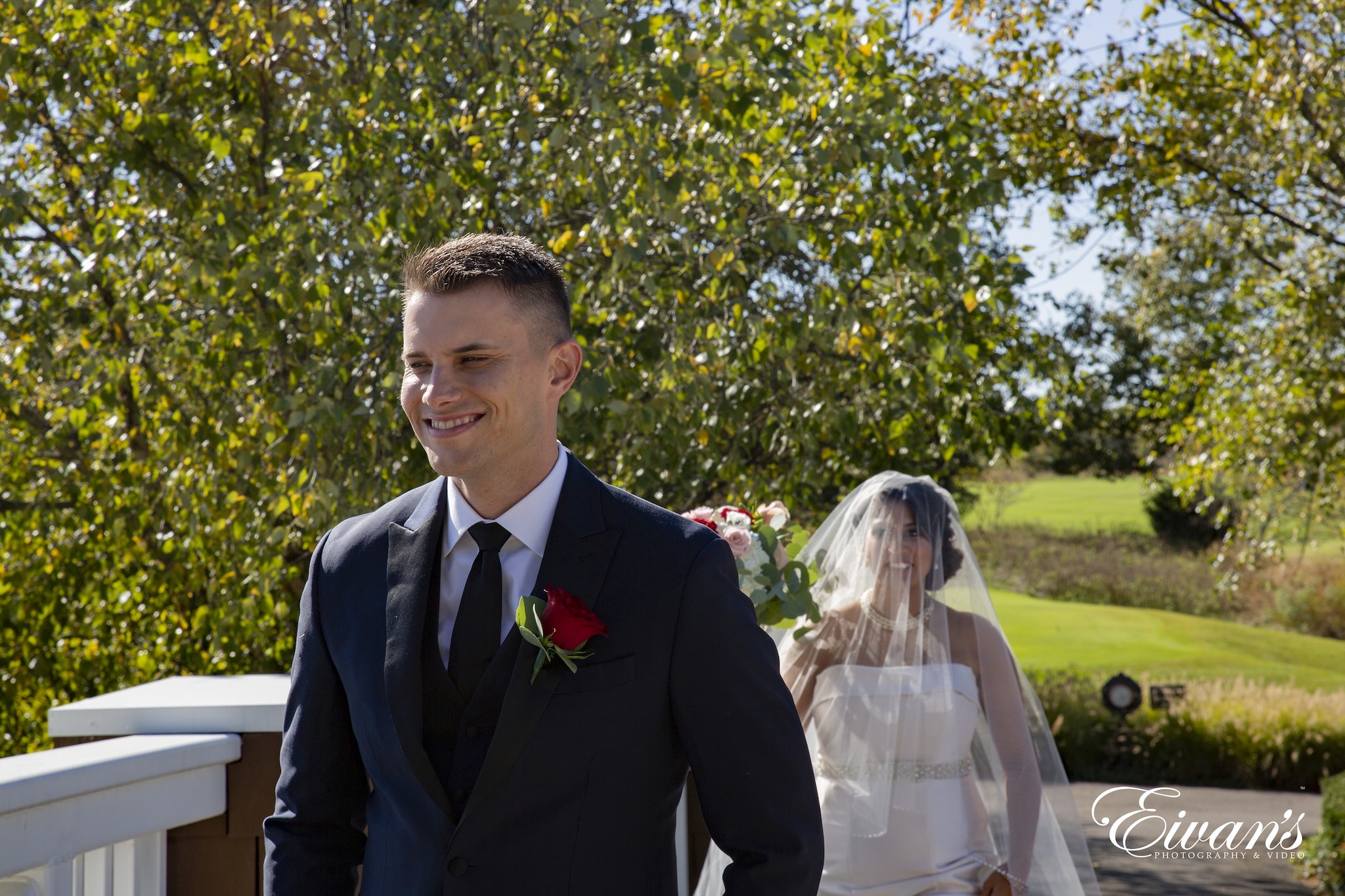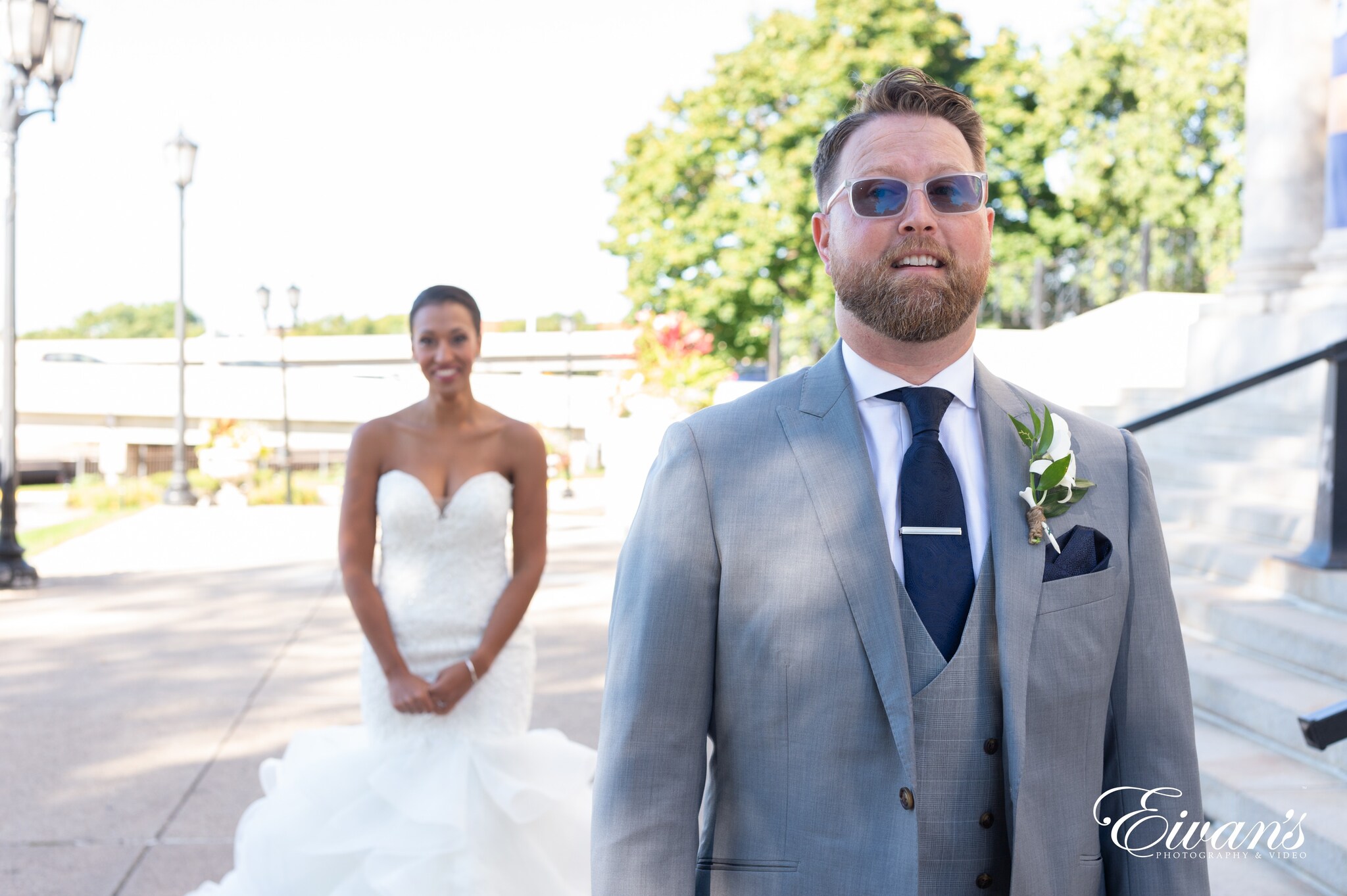 Conclusion
Despite what you can get or lose by doing the first-look, what matters is what is best for you as it is your big day after all. If you push through with it, although you want to see each other for the first time in the actual ceremony, the moment would not be as special as it is supposed to be.