Unique Engagement Photos to Inspire Your Own Shoot
By Eivan's Photo & Video Editors
What can you do that will make your photoshoot more fun and memorable? 
Coming up with ideas for your engagement photos can be overwhelming and may even be discouraging at times. But, having your own creative and unique engagement photos to inspire your own shoot doesn't have to be hard, especially if you hire a professional photographer.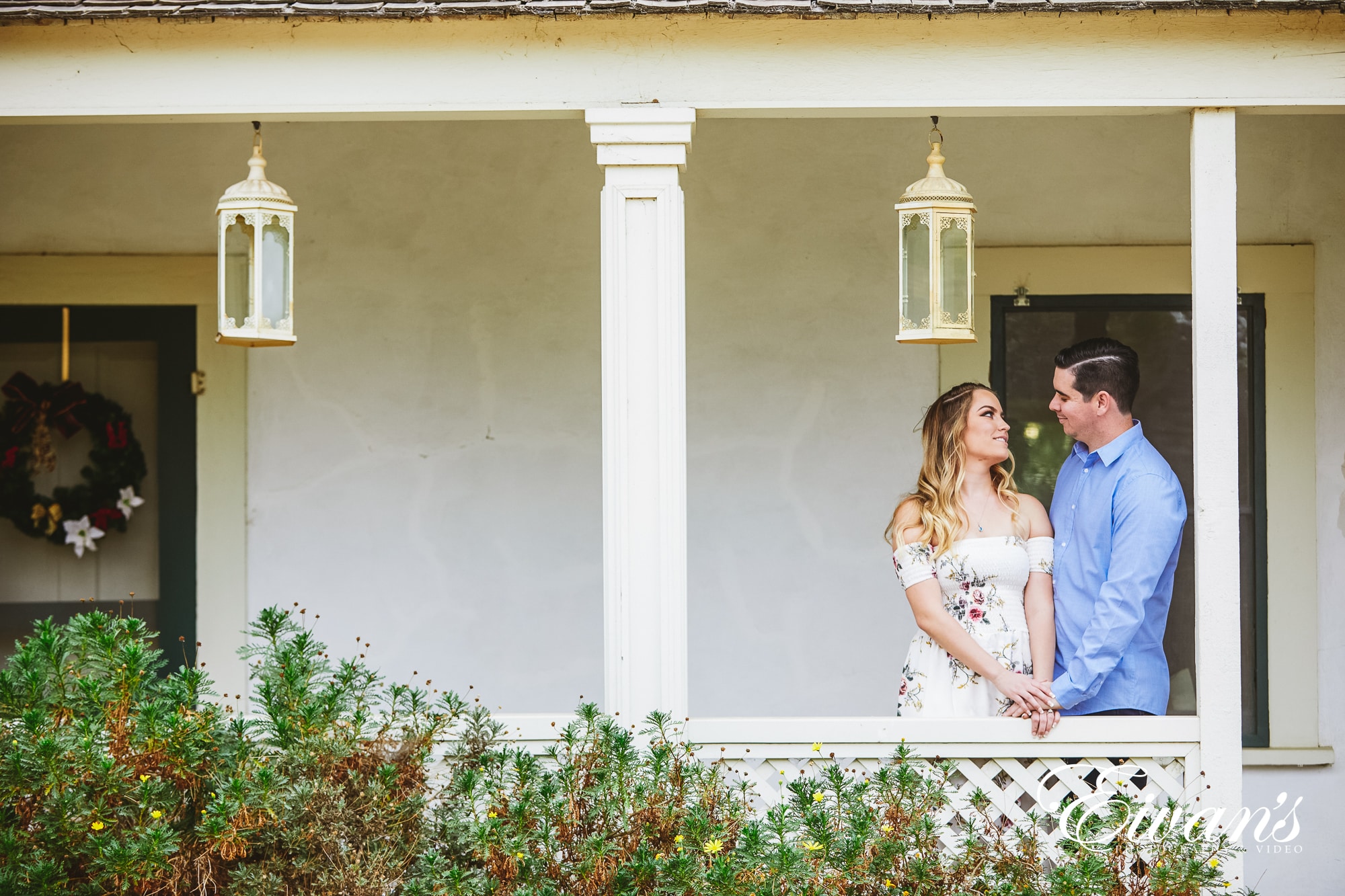 Photo Ideas to Suit Your Needs
Before we begin anything, it's crucial to talk with your partner about how you want the photoshoot to look and feel when it's done. Whatever the theme, location, or outfit, it is going to be different for every couple. Nevertheless, we cannot start without your decision. 
As your photographers, it will help us to plan how we can make your dream engagement photoshoot come true. Of course, you can choose to go with the traditional photo sessions for your engagement if you like.
But somehow, that feels too ordinary. Surely, you'd want something that will bring an instant smile and laughter the moment people see them. You might want pictures that are playful and fun, the kind that will sweep anyone off their feet.
Thinking of ideas on your own can be tough. Fortunately, there are plenty of ideas already out there. It's choosing that makes it hard. Don't you worry, though, because below are some quite unique engagement photos we've discovered for you.
Engagement photos are great for getting couples comfortable in front of the camera before the wedding. You might have the jitters, right?
But if you are someone quite cozy with the camera, then perhaps you are game for some offbeat engagement photo themes? How about photos at the beach?
Beach photography is amazing. No one can resist the allure of the sunset and clear waters. If it's a photo that can capture feelings you're looking for, then this is a great choice.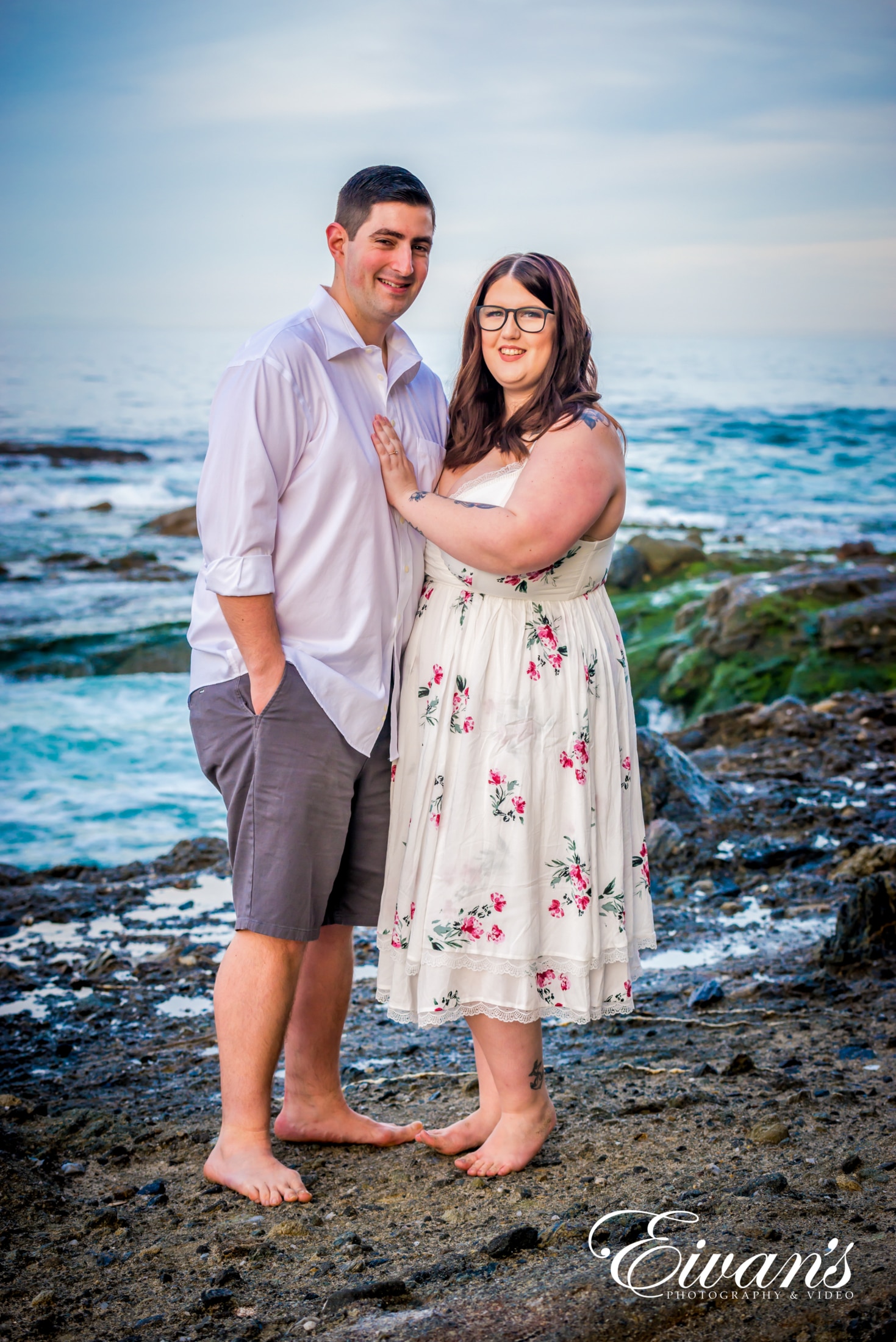 Sometimes, you can make the most creative engagement photos by going outside.
The outdoors can inspire many unique photos, especially seasonal ones.
If you love the snow, a winter-themed engagement photoshoot might be for you. You can take advantage of the whimsical magic of nature's white palette when it's draped with snow.
Few things make snow and pine trees less than a stunning backdrop for engagement photos.
Just the pure white background is enough to make striking pictures. If we add a bit of color to make the scene pop, we are sure we can make your photos even more dazzling than before.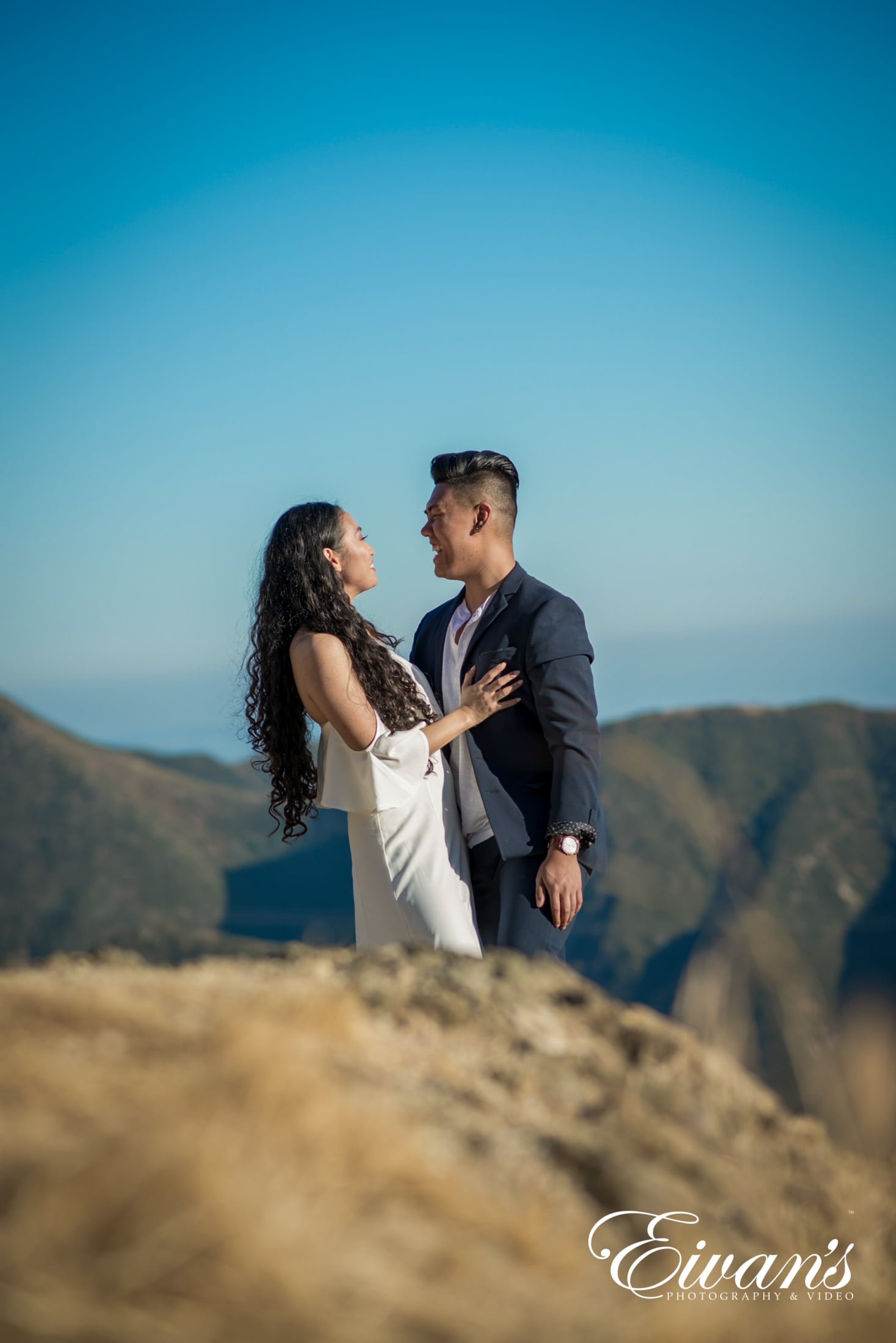 If you want a unique place to take engagement photos, why don't we take the session into the woods?
It's another magical location if you're the outdoorsy type. Besides kisses, we can gear you up with the orange and red autumn leaves, maybe even a bicycle.
The outdoors can be a great place for creative engagement photo ideas. We don't even have to go far.
Our creative team can transform your own backyard or perhaps the nearest park by your place for a perfect woodsy backdrop. All you need to bring are your smiles, laughter, and kisses to make it all dreamy.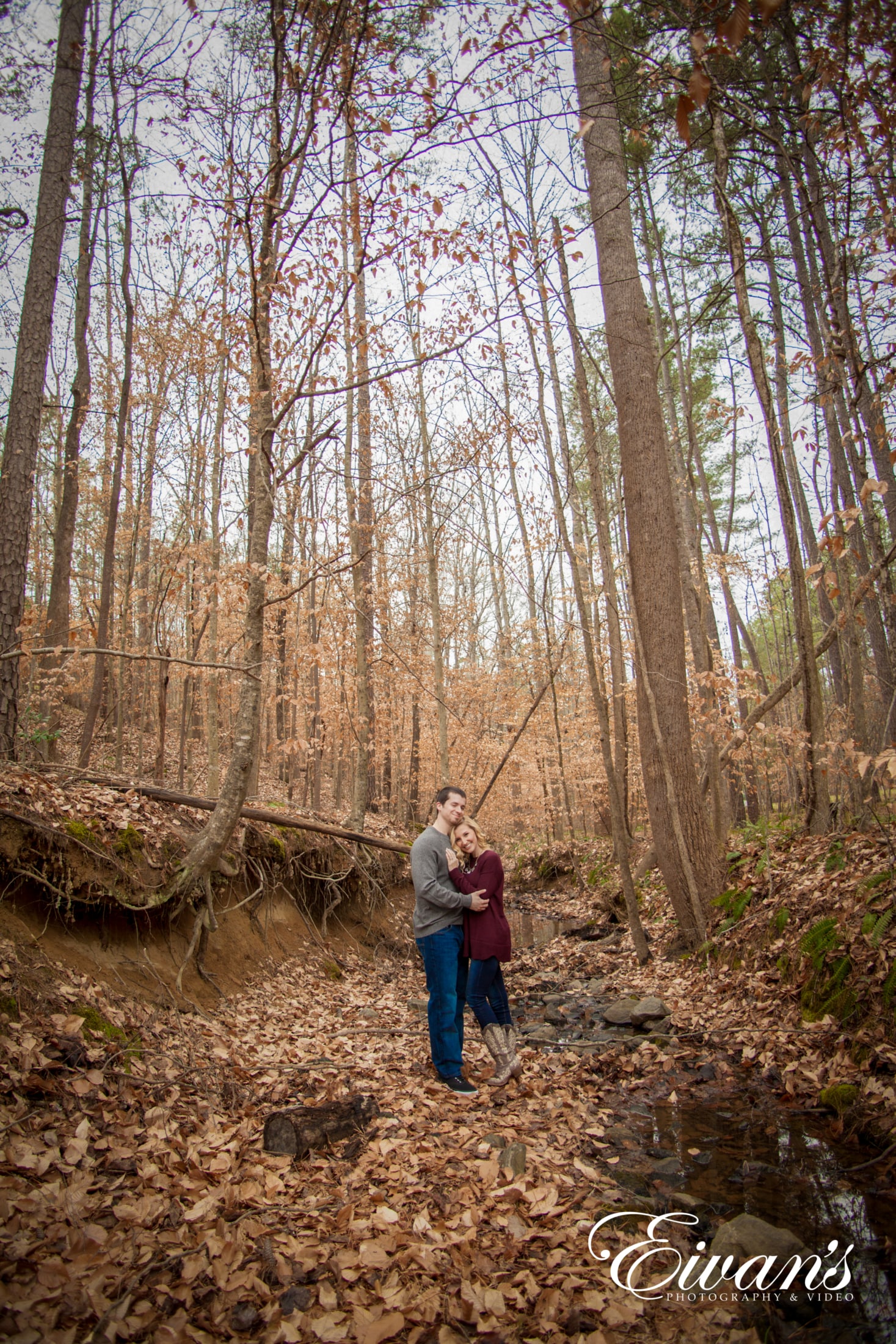 Who said ordinary things can't be romantic? Who said you have to go far for your engagement photos?
Sometimes, the best places are just around the corner. For instance, that old bridge by the town center, the stairway you and your partner often walked by, or your very own home.
Some will say location is everything. But other times, it is all about perspective. Even simple things can be beautiful or meaningful and when they don't look like that the first time, we can help transform it for unique engagement pictures.
With a little bit of lighting, some props and a play on scale, we can make ordinary things come to life in a romantic way.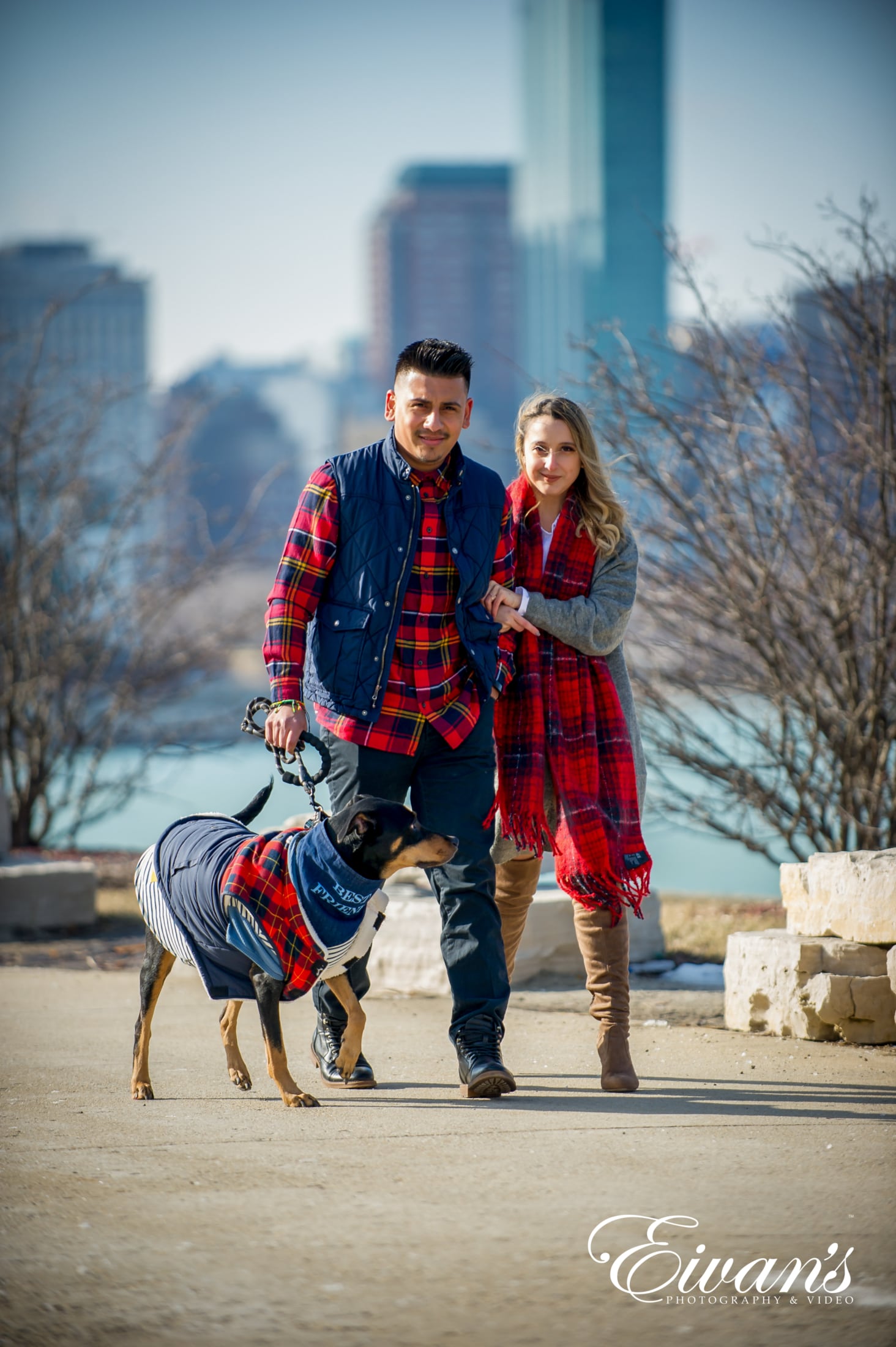 When you're in love, everything seems colorful. Don't you think that's a great idea for creative engagement photos?
A colorful, fun backdrop will make your engagement photos bright and exciting if you and your partner have that bubbly personality. Using lots of colors might sound like a risky idea, but our team can definitely make it work.
Instead of loud, bold colors, we can use pastel ones that will make your pictures look like you came out of your favorite cartoon.
Pastel colors are cool and romantic and if we chose the right combinations, we are sure we can make the perfect backdrop for you.
If you want, we can even enlist the help of your favorite artist to make it. After all, engagement shoots are all about you.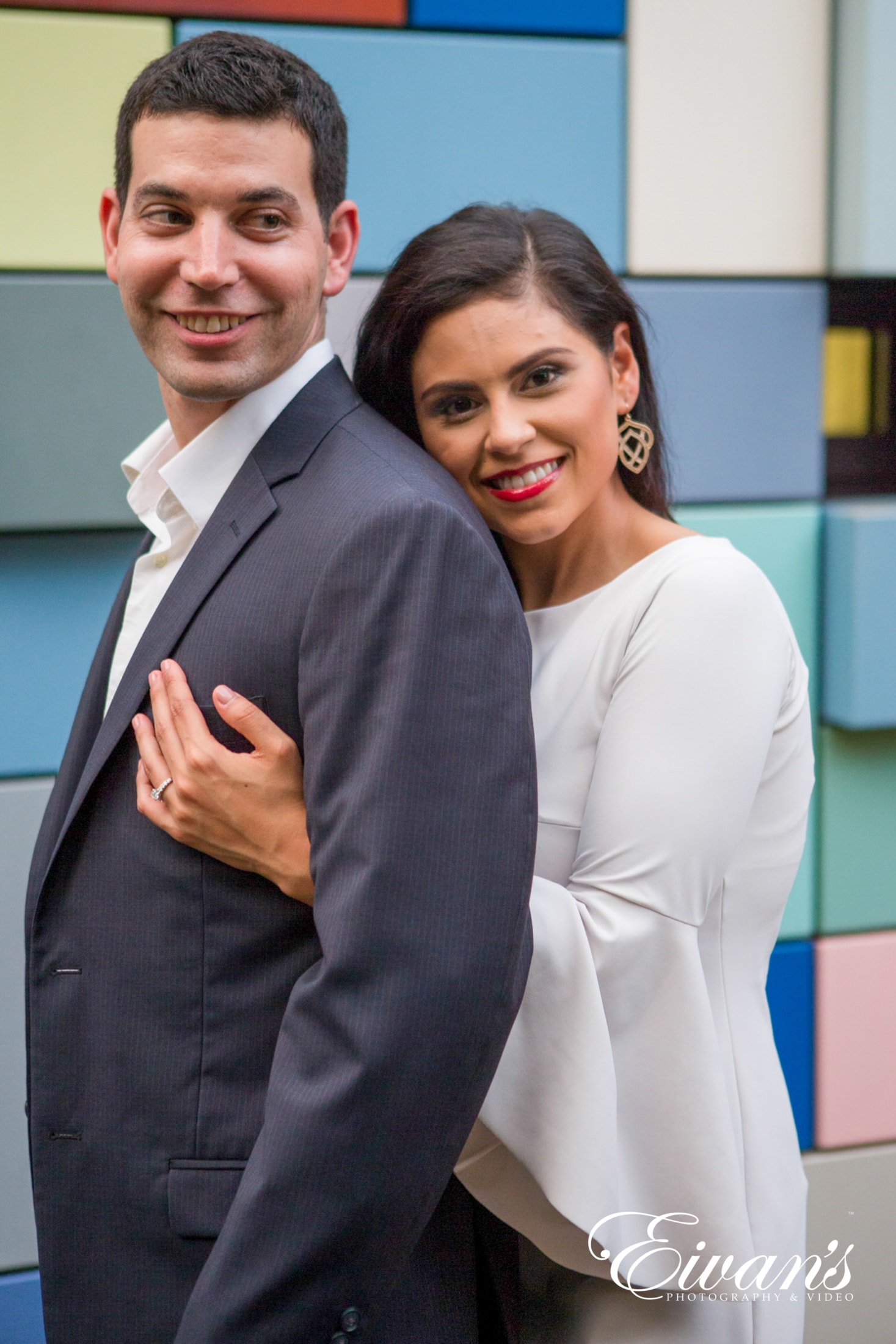 Admittedly, a lot of engagement photos can be a bit cheesy. But what can we say, love is cheesy.
If your idea of capturing this important time of your life isn't something too cliché, a nostalgia-themed engagement photoshoot would be just the way.
Fortunately for you, we have an arsenal of creative and unique engagement photo ideas that will bring out wistfulness, but not cringy.
Some of those ideas include a camping theme, a carnival theme, or a trip to your old high school. A simple stroll and a casual hug – these will make romantic pictures just the way you like it.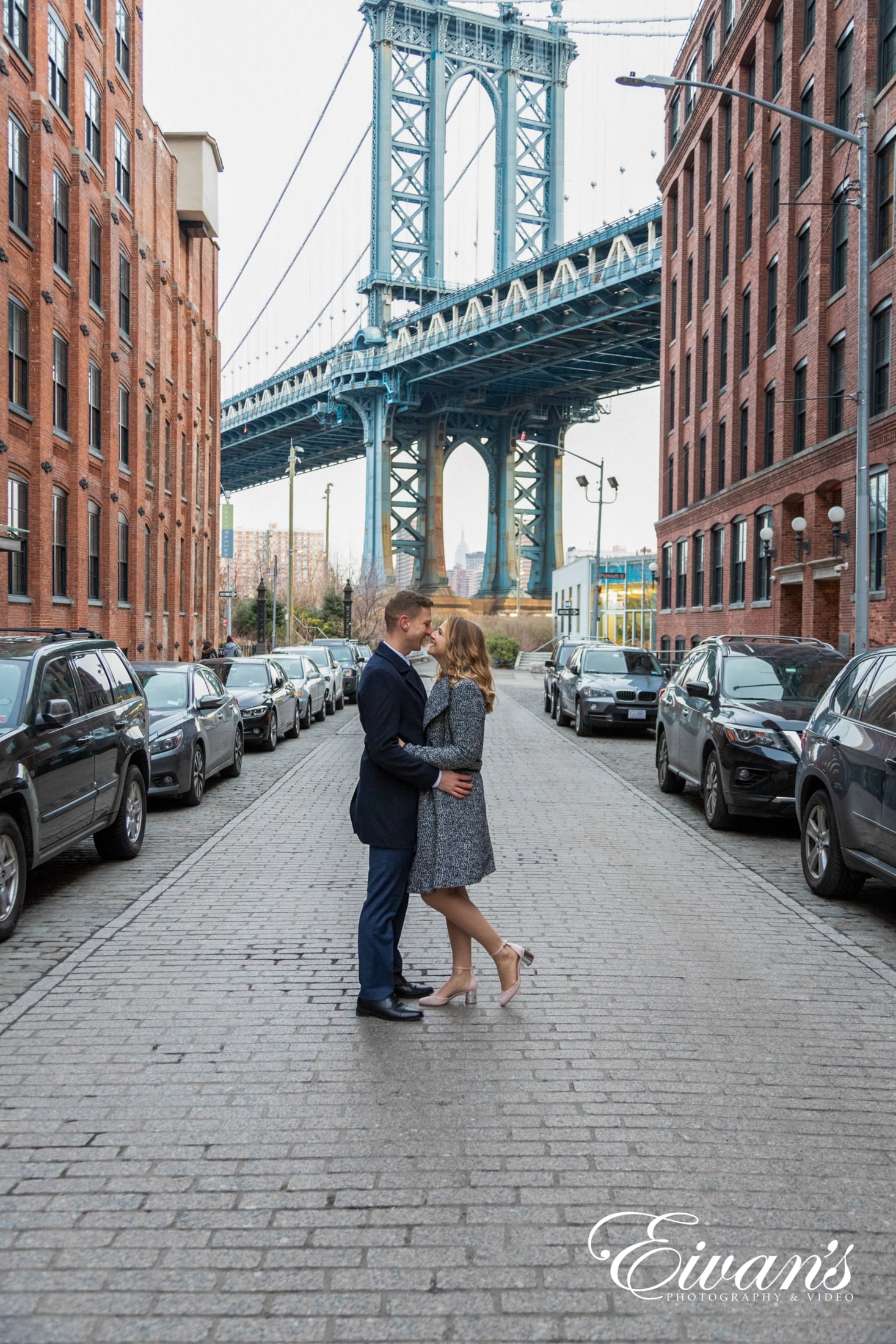 Falling in love is a great adventure in itself. Isn't it exciting and scary when love's magic gets to you?
Stepping out of your comfort zone and trusting your heart to someone else, it's exhilarating, yet terrifying. At the same time, it's beautiful. For an adventurous couple like you, we can make your engagement photos as fearless as you are.
Here are some ideas perfect for your adventurous streak:
Rock climbing or mountaineering

Underwater or under the sea

Hot air balloon or skydiving

Motorcycling or cycling

Surfing, diving, and other sea adventures

Winter or dessert fun
From braving the elements to reaching the sky, there are plenty of adventure-themed engagement ideas perfect for your dream photos. No matter your style, we can work with what you like.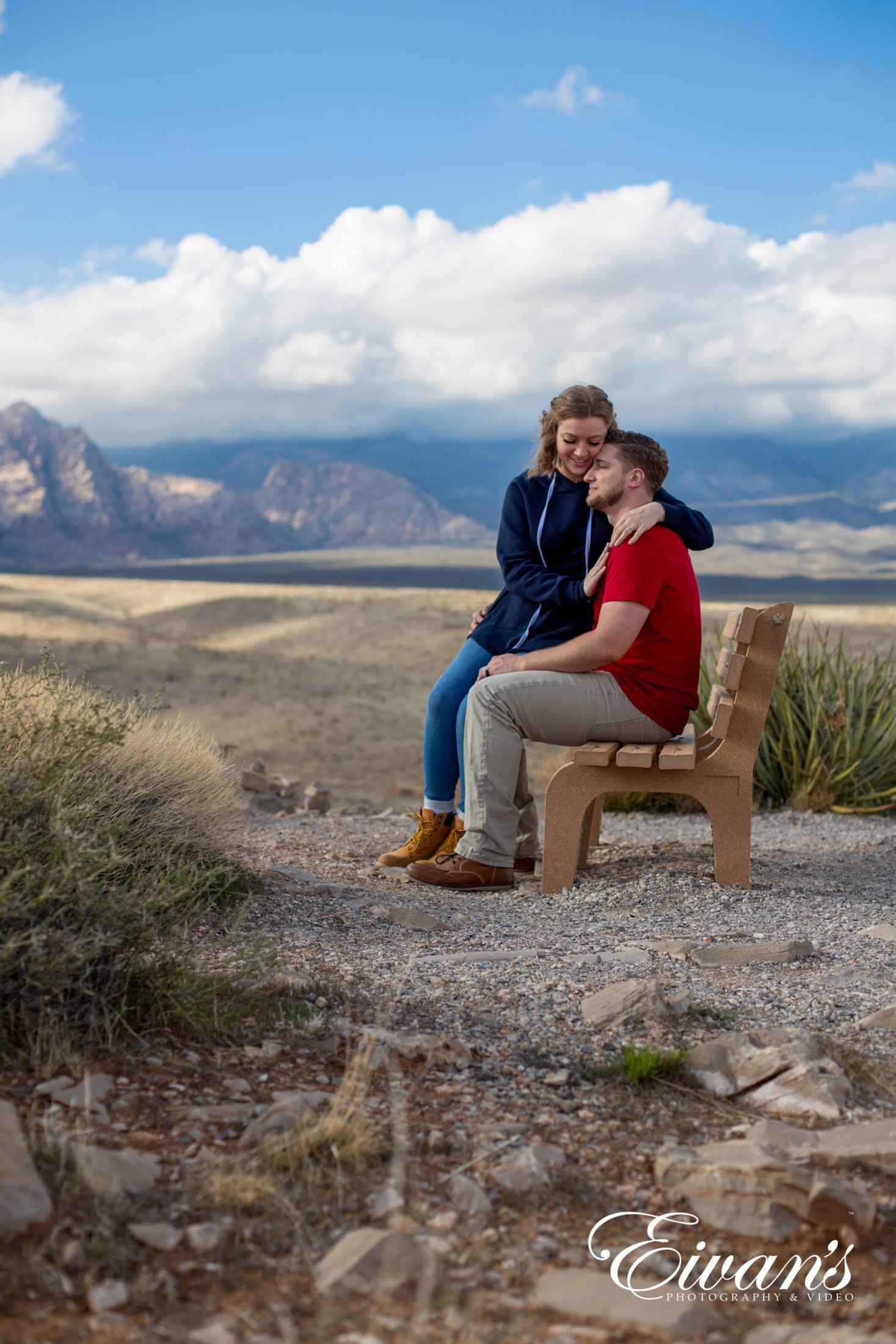 Who doesn't love fairytales? They are magical and perfect for memorable engagement photos. No wonder fairytale-themed engagement photoshoots are so popular.
So, tell us what fabulous fairytale scenes you want and we'll make it happen. Whether you want special characters or whimsical elements, there's something for everyone.
Feeling like a princess about to marry your prince charming is a dream for many brides.
Organizing an engagement session will take a lot of hard work, but the right photographer can do fine.
Here are some fairytale photoshoot ideas you might want for your engagement:
Alice in Wonderland's tea party

Elven wedding

Medieval style

Cinderella

Sleeping Beauty

Beauty & the Beast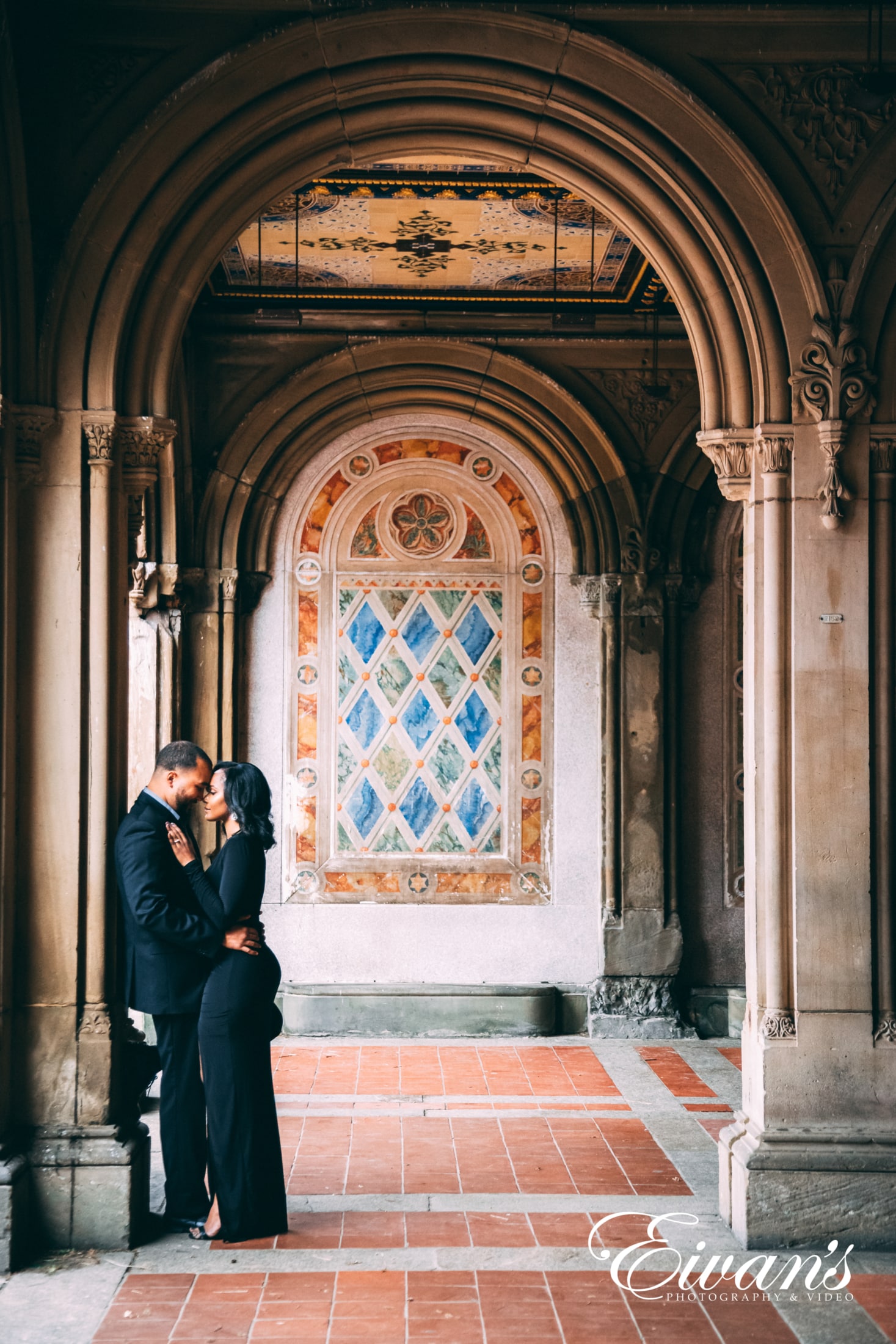 If you and your partner love fun and games, then these might be the perfect set up for your engagement photo shoot.
We love dramatic photos! But there's something striking with pictures that show authentic laughter. That's why showing your fun side is another excellent unique idea for a photo session.
The use of color smoke bonds is a popular idea these days. You can also have the photoshoot in the arcade while you play games. Or, we can try to capture your moments and put them in a meme.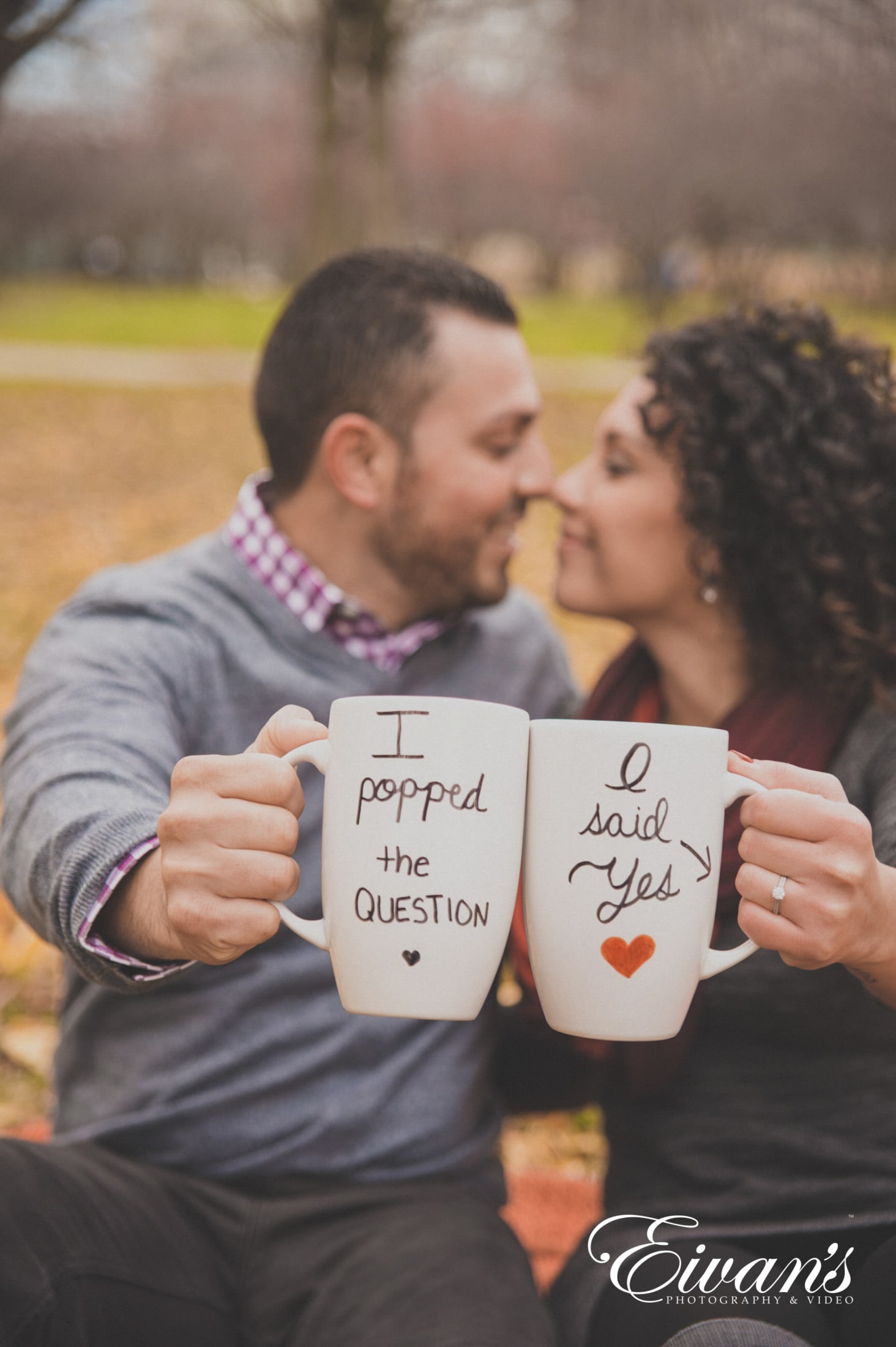 These creative and unique engagement photos to inspire your own shoot are perfect! Of course, there are still plenty of incredible ideas out there too. You have to know where to look. Also, don't forget to talk it out with your partner. It's a special day, so don't settle for simple photos.