$300 COUPON WHEN YOU CHECK YOUR DATE AVAILABILITY
Wedding Venues in Chicago
Chicago, Illinois is one of the finest destinations around the world to tie the knot. This Windy city is home to captivating historical buildings and sculptures. They provide epic backdrops for any kind of a wedding ceremony.
Picking the right venue for your kind of wedding
Chicago wedding venues include waterfront panorama, golf courses, luxurious hotels and scenic settings. Settling on the right reception venue for your big day can prove tough to some couples. The event spaces are all beautiful with different features that make them stand out. This beauty confuses couples making it tough to settle on a particular wedding venue.
How then do you ensure you have the right event venue? A few ideas here below
Consider the number of guests. Every event venue in Chicago gives the number of guests that it can accommodate. You will need to pick a place that's the right size. For example, Fulton market accommodates 300 guests, City winery 200 guests, Galleria marchetti 300 guests, First lady cruises 200, city view loft 150 guests. If the venue is too small, you will have a cramped wedding. If it's too large, it will feel like some of your guests are missing. Thus, choose the right size.
What kind of a wedding venue do you want? Is it an art themed Chicago history Museum or a water based Chicago river view kind of wedding. Or is it the Lincoln Park that has a gazebo? Are you fascinated by the idea of an outdoor space? Most come with a beautiful skyline view as the backdrop of your special day? What about the Greenhouse loft in the Logan Square neighborhood that has a vintage feel? The choice is yours, get what you want!
Do you want an all seated or a cocktail hour kind of reception? Stan Mansion can accommodate 300 seated guests and 400 guests for a cocktail hour. It has a large dance floor with the main ball rooms dazzling with beautiful backdrops. Try to answer as many important questions about your wedding reception as possible.
Review the location. Your location is what depicts the mood of your wedding day. Together write down what you need to have in your wedding venue. For example, natural light , clear glass windows, a large dining room, a rooftop, a fire place, high ceilings, ceiling windows, stained glass, brick walls, chandeliers etc. Settle for the venue that fits or comes close to what you want.
Plan on the budget. Every venue in Chicago comes at a different rate. At the start of your wedding planning, choose only the venues that you can afford without having to take out a loan. Don't include venues that are out of your budget range. This will only lead to wasting precious time and heartbreak when you realize you can't afford it.
When to tie the knot
Always keep the weather in mind when choosing your wedding venue. Chicago has four seasons – The obvious summer when everybody wants an outdoor wedding. The springtime when the weather is not too hot, you can plan an indoor wedding and an outdoor reception. The autumn features colorful leaves all over, it is ideal for an outdoor wedding photo shoot. Winter comes with its snow and chilly days. It is lovely for an indoor wedding with a fireplace bright and warm with an outdoor wedding photo shoot. Your wedding date should be a guide to see how much time you have in planning. We tell couples to plan off season special events so they can get better venues at affordable rates.
The theme or style of your wedding. Identifying the elements of your wedding will help you know what kind of a wedding venue you need. For example, if you want something formal and elegant. Large hotels, castles and stately homes are ideal. If you want informal ceremony country houses, barns and restaurants are more like it. If you are all about history and art, historical buildings, museums and art gallery are yours for the day. Know your theme or style before you start the venue search.
What do you need to know before planning your wedding in Chicago?
Before getting married in Chicago, the couple should get a marriage license. You can get one from the Cook County Clerk's office. After receiving the license, couples cannot tie the exchange their nuptials immediately. They must wait for one day according to the law. You must be an eligible citizen to get the license. Pay the required fee of $60 to one of the six Clerks' offices in the County and fill out the required forms. Chicago requires all getting married to provide their birth certificate and state identification. Once you get your marriage license you are now sure you can get married.
Does Chicago offer event venues only in Illinois?
Illinois happens to be the most popular part of Chicago that offers beautiful sites. Yet, you don't have to work with the popular ones only. You can continue your search in the neighboring Oak Park which is less than 8 miles to the West Loop. It holds impressive historic landmarks that would make outstanding venues.
Aurora, located 40 miles west of the City. It has breathtaking venues ranging from banquet halls to country clubs. The destinations are close enough to the city life, you get to enjoy both the city and the urban countryside.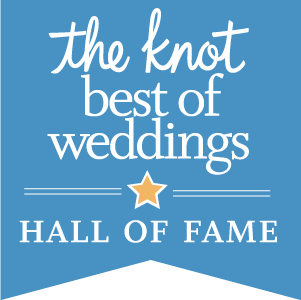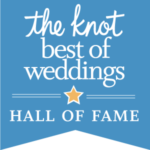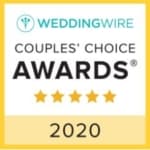 Eivan's did an unbelievable job for our wedding. Very professional & prepared. The photographers were assertive when they needed to be but very well aware of their surroundings. We could not be happier with how the photographs and video turned out! 
We had a great experience with Eivan's Photo, Inc. We had the chance to talk with our photographer a couple of weeks before the wedding to discuss details for our big day. We have had excellent communication throughout the entire process. We love our wedding photos and were happy with the great value that Eivan's offered! 
I was very satisfied with the photos, the customer service, and the price was fantastic! I would definitely recommend Eivan's if you're looking for decent quality and affordable photography and videography. They did a great job at our wedding!