How to Write Your Own Wedding Vows
Wedding vows are shared in an intimate moment. This is when the couple expresses their love, commitment and promise to one another. These days most couples are choosing to abandon the traditional wedding vows in favor of writing their own.
Writing your own wedding vows gives you a chance to personalize the moment. It also provides your guests with a sneak peek into your love story. Every love story is a one of a kind and can be customized to fit your vows as you celebrate your nuptials.
We have compiled a step by step guide for writing your own wedding vows that could either be short sayings, funny wedding vows or romantic that are great for personalization.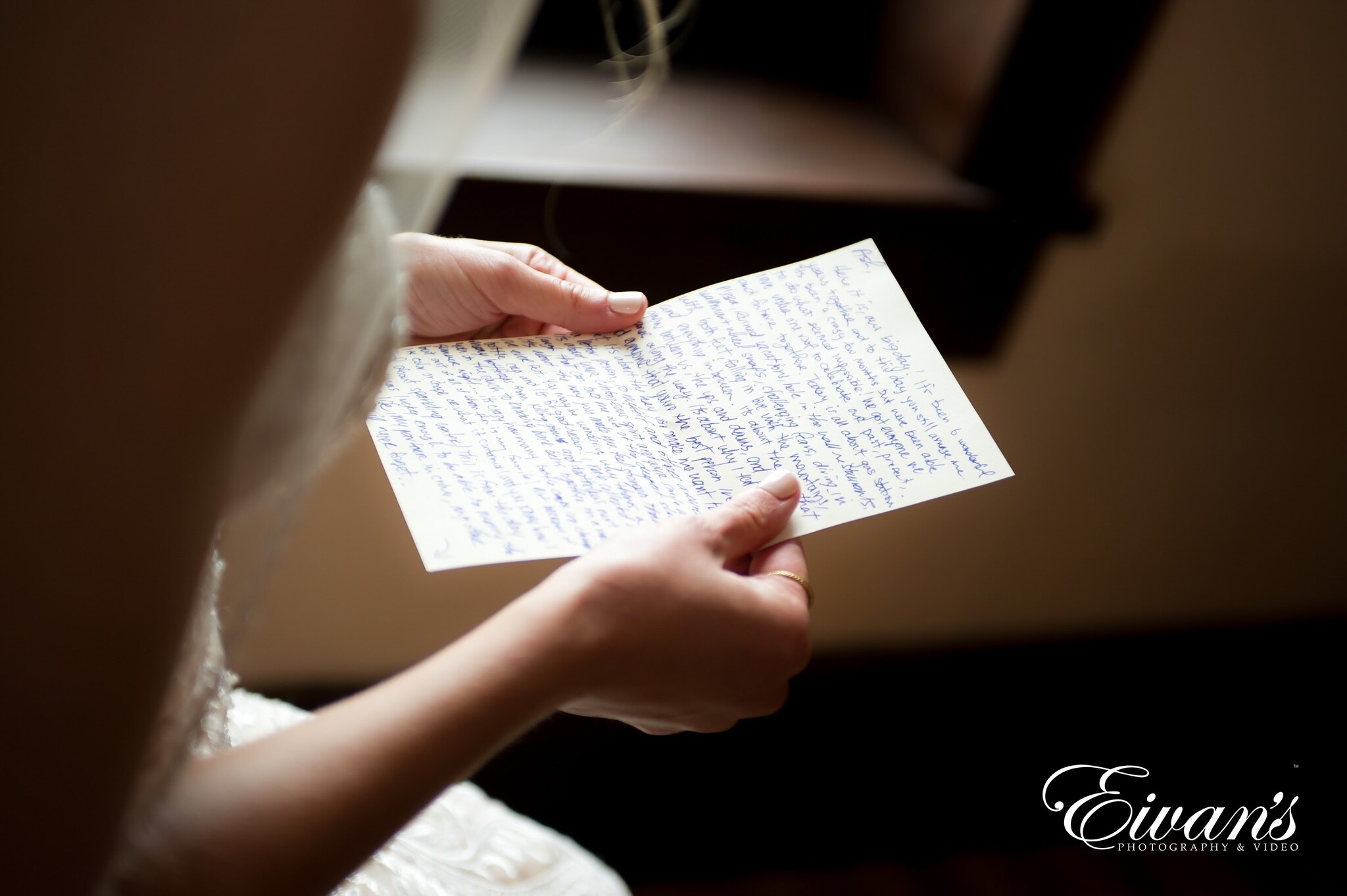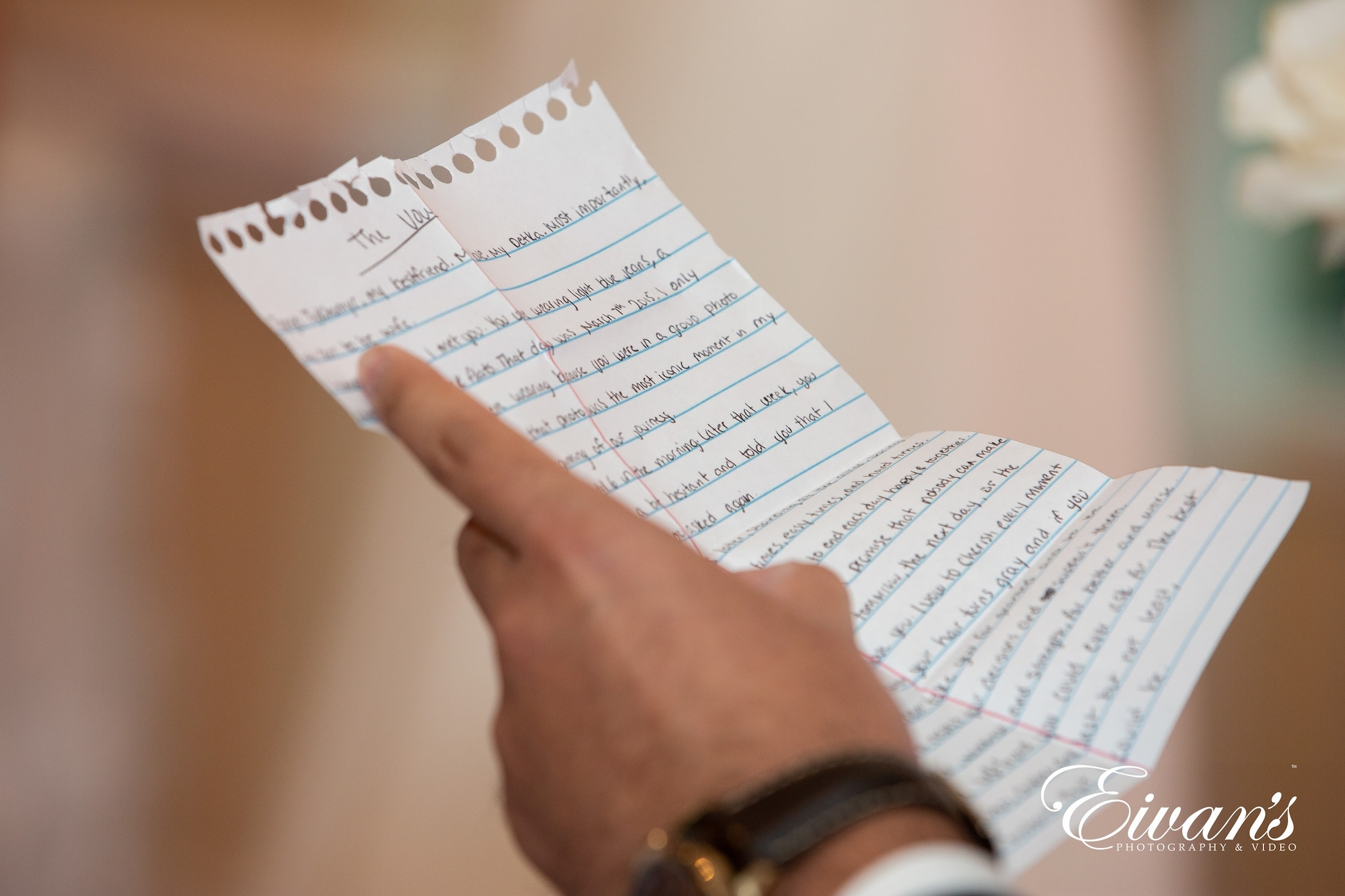 Writing your own vows step by step
Once you have decided to write your own vows, its best to borrow some ideas from this guide to work with. Remember there are no perfect wedding vows! All wedding vows are valid because they are personal to fit you. Look up wedding vow examples and get an idea of what you want yours to sound like.
Step 1: Talk to your officiant. Most religious weddings may need you to say all or part of their traditional marriage vows or religious wedding vows. Talking to the officiant helps you know the rules and what your religious allows. Some officiants may want to review the vows before the wedding ceremony, have them ready in good time. Avoid the last minute rush by all means.
Step 2: Come up with a plan. Do you want to jot your vows separately or together? Will you show each other beforehand or will it be a secret unveiled on the wedding day? Do you have a set due date for your first draft to be ready? If you choose not to show your vows to each other, its best you send them to another person beforehand. Or maybe your wedding officiant or a good friend. This helps to avoid an unfortunate surprise during exchange of vows on your big day.
Step 3: Create a structure for your wedding vows. Writing wedding vows requires that you think how long or short you want them to be. Think about how you want them to fit in your ceremony. A structure will help you keep to your word limit and help the vows match your partners. Find a structure that works for both of you but don't be afraid to mix and match from many examples. Don't forget to add your own story and build your vows around it. A good example is including an anecdote or quotes at the beginning or at least an anecdote in the middle and a declaration of vows at the end.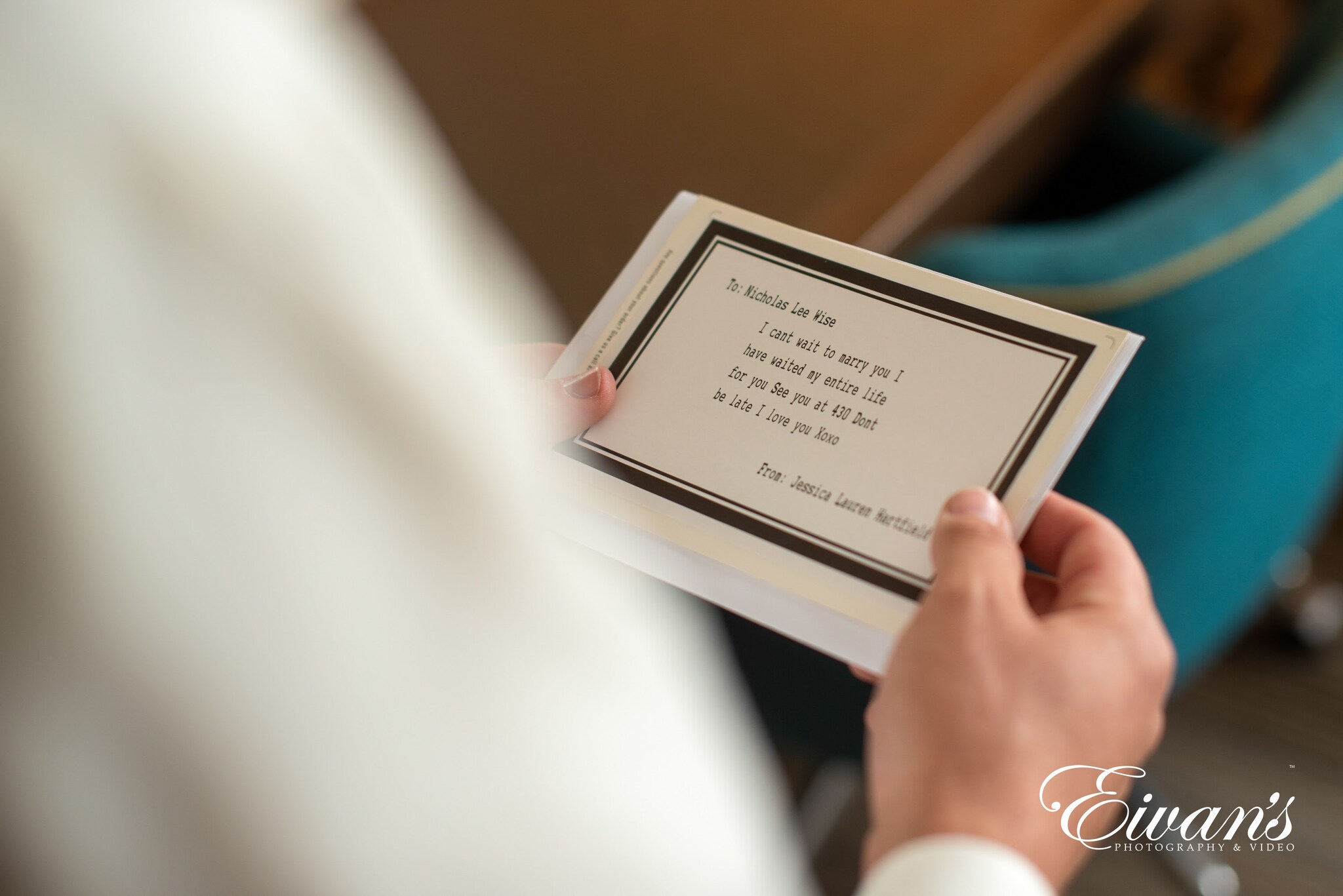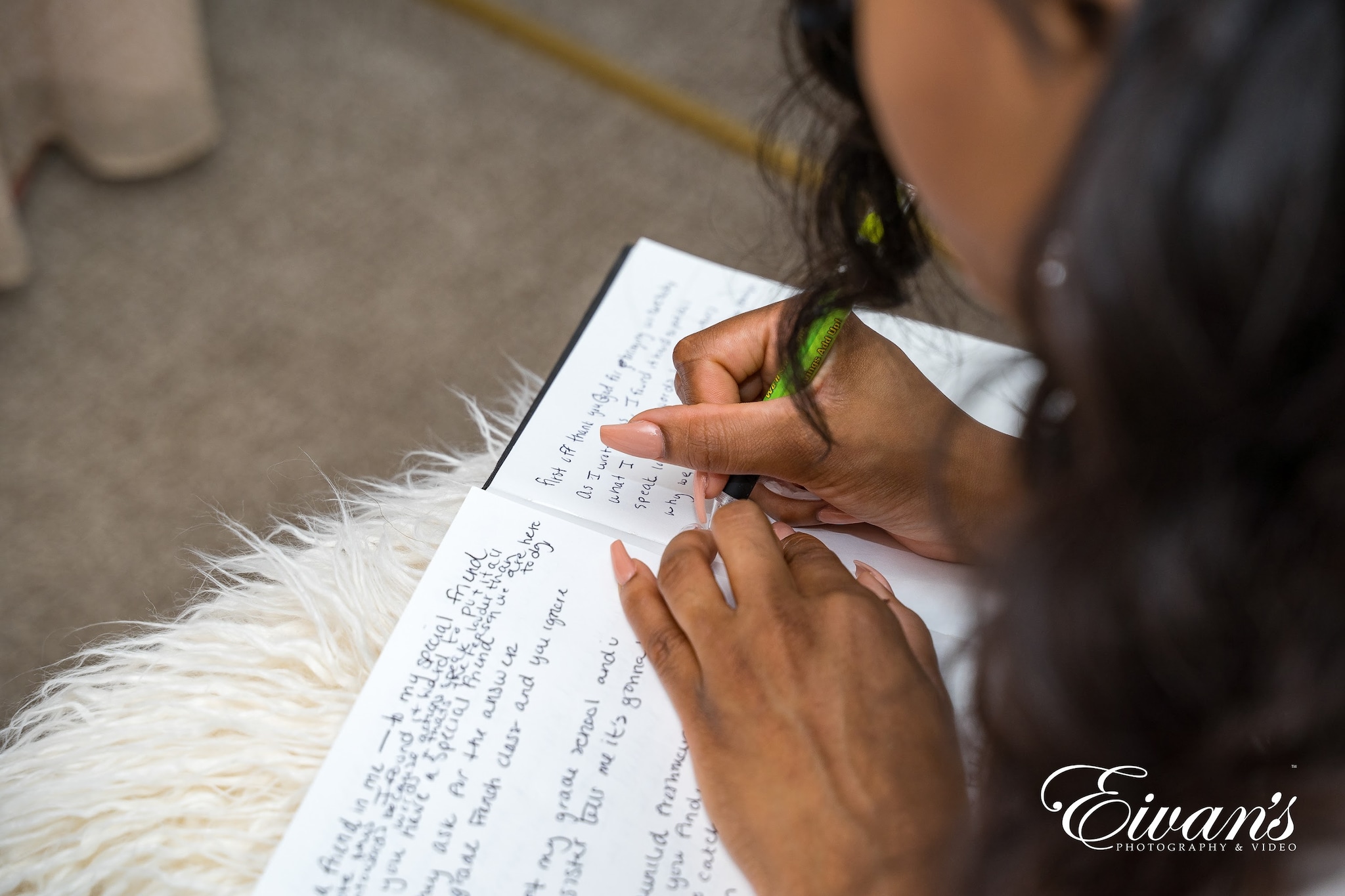 Step 4: Research types of wedding vows. A good place to start is the traditional vows and religious vows. See what you can incorporate and borrow to make yours more personal. You can also borrow ideas from poetry, movies, video games or books that you both love. Write down some phrase and words that capture your emotions and feelings.
Step 5: Include your relationship. Take time and think about the starting point of your relationship. The first date and what you remember from it. What you love about each other and what makes your relationship unique. Write down the most memorable moments that you have shared together whether they are good or bad. Facing a writer's block because you don't know what to write down? Look at the romantic wedding vows to borrow some ideas. Think about all the promises you want to make to your partner and which ones you don't. Relationships are not all about butterflies and rainbows, they have their hard times and it is best to include them. Vows don't have to be about the perfect times only; they are an illusion of all the times. Make your vows honest and relatable!
Step 6: Don't forget to say I love you. Even as you think about your story, do not get carried away and forget to say I love you! Think about the first time you said I love you or when your soulmate said I love you. Think about your journey as closest friends and foresee the rest of your life as husband and wife. Try to put words to your love life that will stand out to your loved one. first time you both fell in love.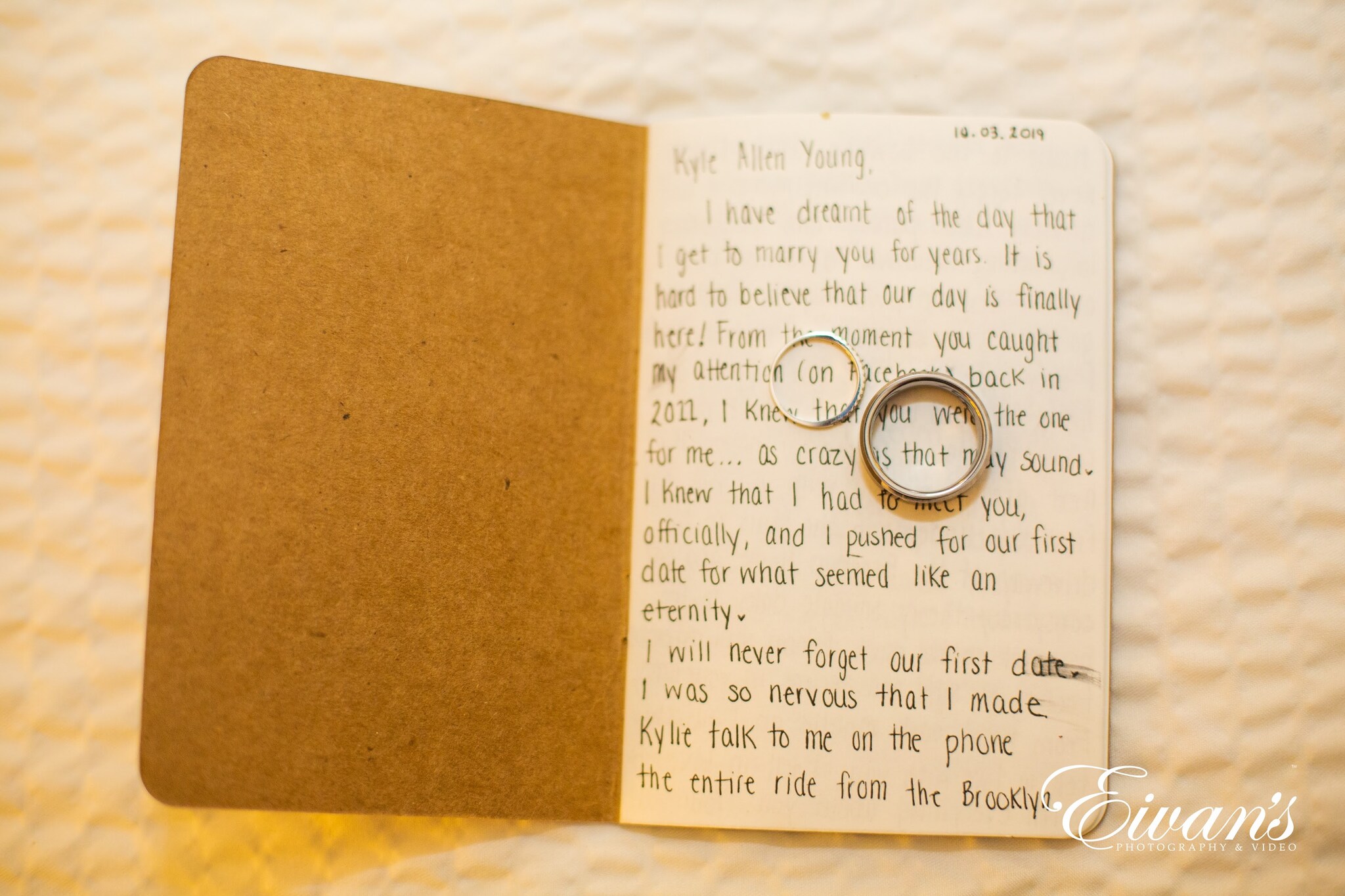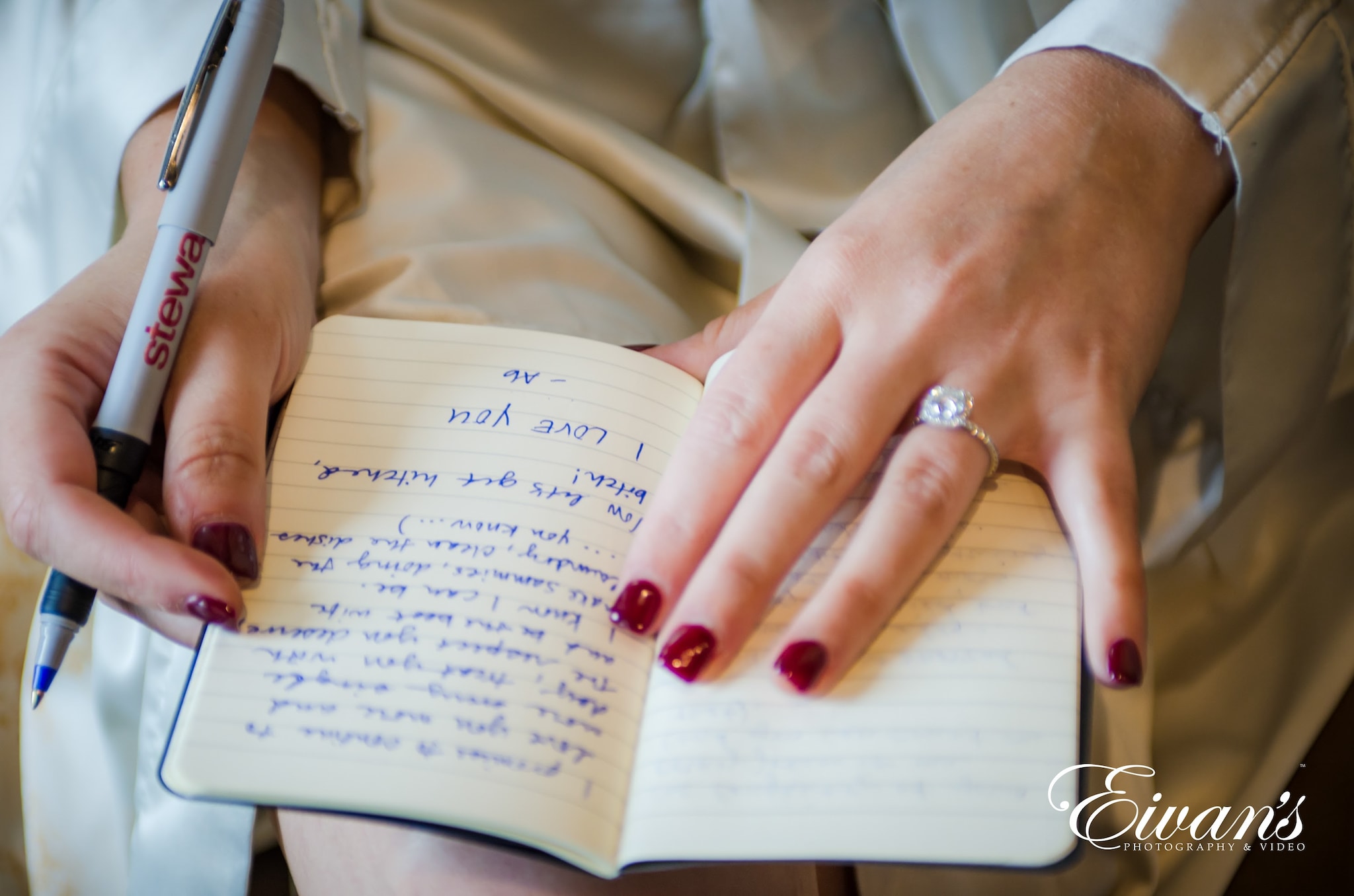 Step 7: Edit your write up to give it the right tone and length. Before you start writing, decide on the tone – romantic or poetic, humorous but touching. Be sure to go through your write-up to see if you got it right. Use humor in moderation because you want to mean what you say. This acknowledges the seriousness of the commitment you are about to make. Your vows should not be too personal that its hard for your wedding guests to follow along. Remember your family and friends are there to witness your vows so think about your wording. That means you put a soft limit to inside jokes, obscure nicknames, deeply personal anecdotes or code words. Shorten your vows to last about a minute or two for each of you. This is more than enough time, pick only the most important promises and make them your personal vows. If you have more to say, give your spouse a letter on the morning of the wedding ceremony.
Step 8: Practice your wedding vows. Remember its practicing not memorizing! Practicing will help you with delivery and editing too. Practice saying the whole statement loud, you will be surprised how many words sound great on paper but difficult when spoken. Practice looking up when saying the words so you can look at your partner as you say the words. Use different color or underline words you want to emphasize, insert pauses that will allow you to look at your partner. This builds a connection with your partner when saying your vows. Check your sound as you speak these words. It's common to mumble when speaking and you are meant to be heard by the assembled crowd. Practice slowing down and speaking clearly, do not rush through the reading.
Step 9: Be yourself. At the end of the day, it is you delivering your deep commitment to your best friend in words. Vows should always sound like you, don't try to copy someone else. Write your vows no matter what and feel authentic.
The truest love is the unconditional love! You can show your partner this kind of love by writing vows that come from your heart. You can also use your vows across different elements in your wedding planning like your wedding invitations, thank you cards, etc.