Why You Should Hire a Professional Photographer?
Wedding photography is one of the most critical aspects of your wedding day, regardless of the size of your event. When you consider all the items on your checklist; the venue, cake, attire, food, etcetera, the only thing that takes you back to the big day is the wedding album. Everything else gets done or tossed away after the event, so you may want to invest in getting quality wedding photographs to cherish the important moments.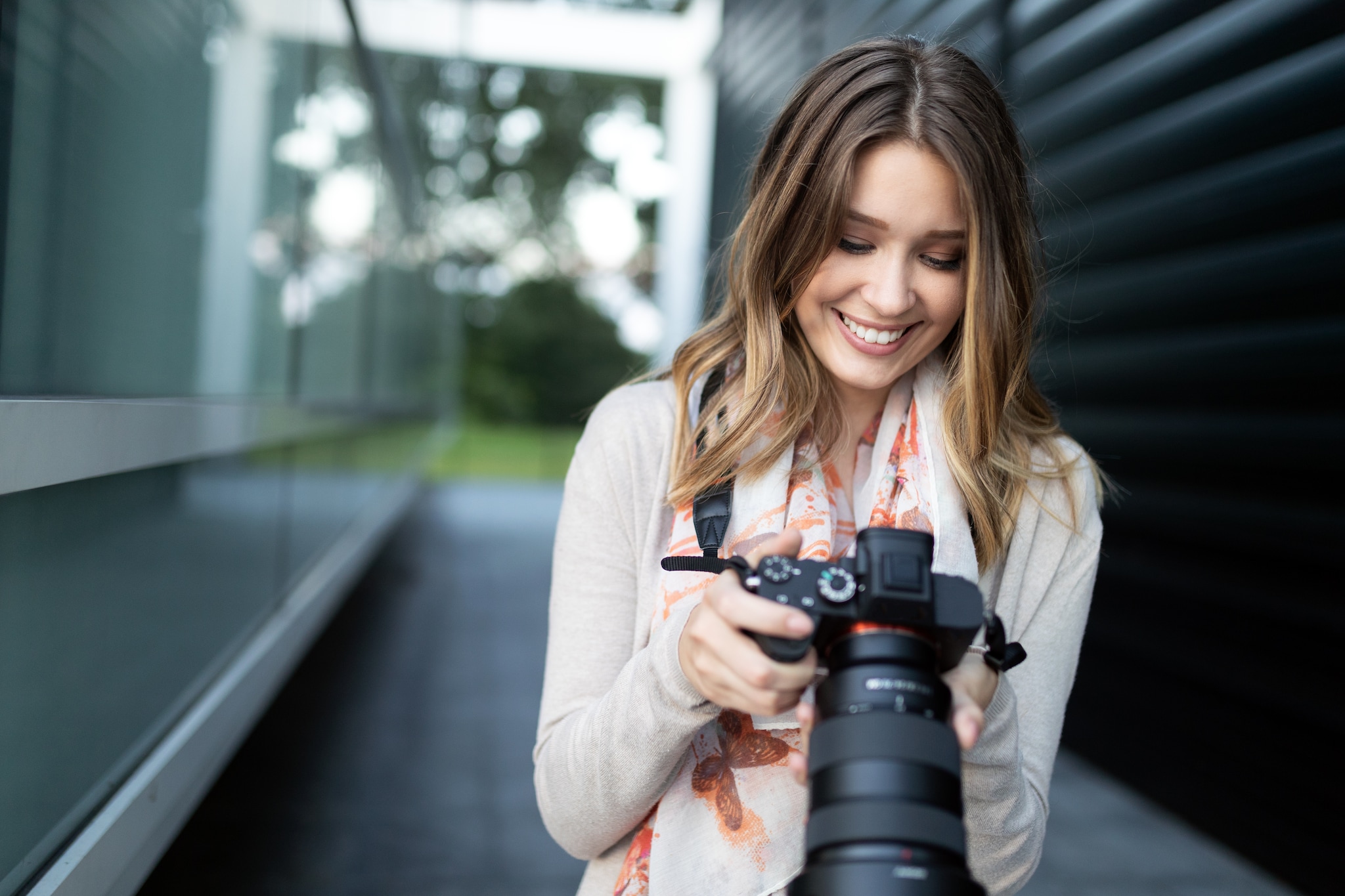 Why Is Wedding Photography Important?
Your wedding day is one of the most important days of your life, and you will want to cherish every moment of it. While you can keep some keepsakes, such as the wedding invitations and so on, nothing else reminds you of how you felt, how your partner smiled when they saw you in your wedding attire for the first time and how beautiful everything was like your wedding photographs.
On the other hand, you may be planning to have a small intimate wedding, or you might have a limited wedding budget. However, as professionals who have been in the industry will advise, prioritizing a wedding photographer may be the best thing you can do for yourselves. They will provide you with a visual story of the special day that even your grandchildren can cherish.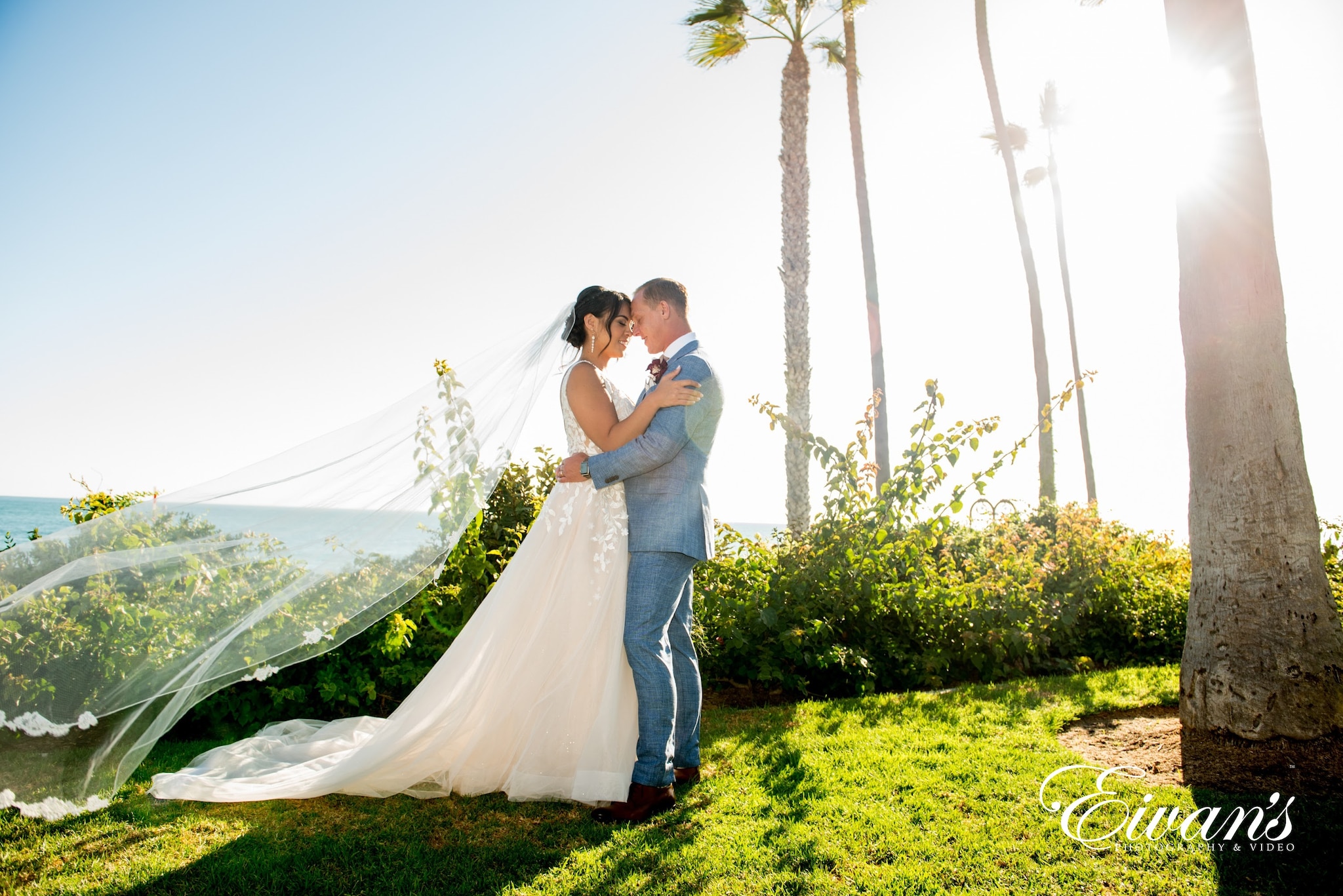 Benefits of Hiring a Professional Wedding Photographer
There are enormous benefits to hiring a professional wedding photographer over getting a friend or family member with that DSLR camera to produce the wedding photos. While you might save some money that you can divert to other critical items of your wedding planning, you also run the risk of getting poor-quality pictures that do not showcase the important moments of your special day.
Professional Experience
Having a nice camera is just one part of the equation, and technical expertise and professional experience are the other. While your cousin or best friend genuinely wants to help keep the wedding costs low by offering their camera services, it may also be their first time covering a wedding. That means they will probably miss the little details that make the pictures so intimate. An amateur photographer may also produce bad-quality photos because they do not have the skills to focus their lenses or work with lighting.
Professional photographers typically have extra camera equipment that helps to improve the quality of photographs they produce. Additionally, you would want someone with experience covering weddings because it is easier for them to anticipate the flow of the event and be at the right place to capture the necessary shots. A pro can also edit and retouch your photos to enhance quality, plus give you extra services such as custom prints and canvases.
Working with an amateur photographer can mean more work for you. They will want to be part of the celebrations and may get distracted catching up with the guests. Also, you may end up with lots of goofy and out-of-focus shots with your guests making funny faces and getting in the way as they do not recognize your designated photographer as a professional service. People are more likely to take directions and respect a professional photographer than they would a novice.
Creative Style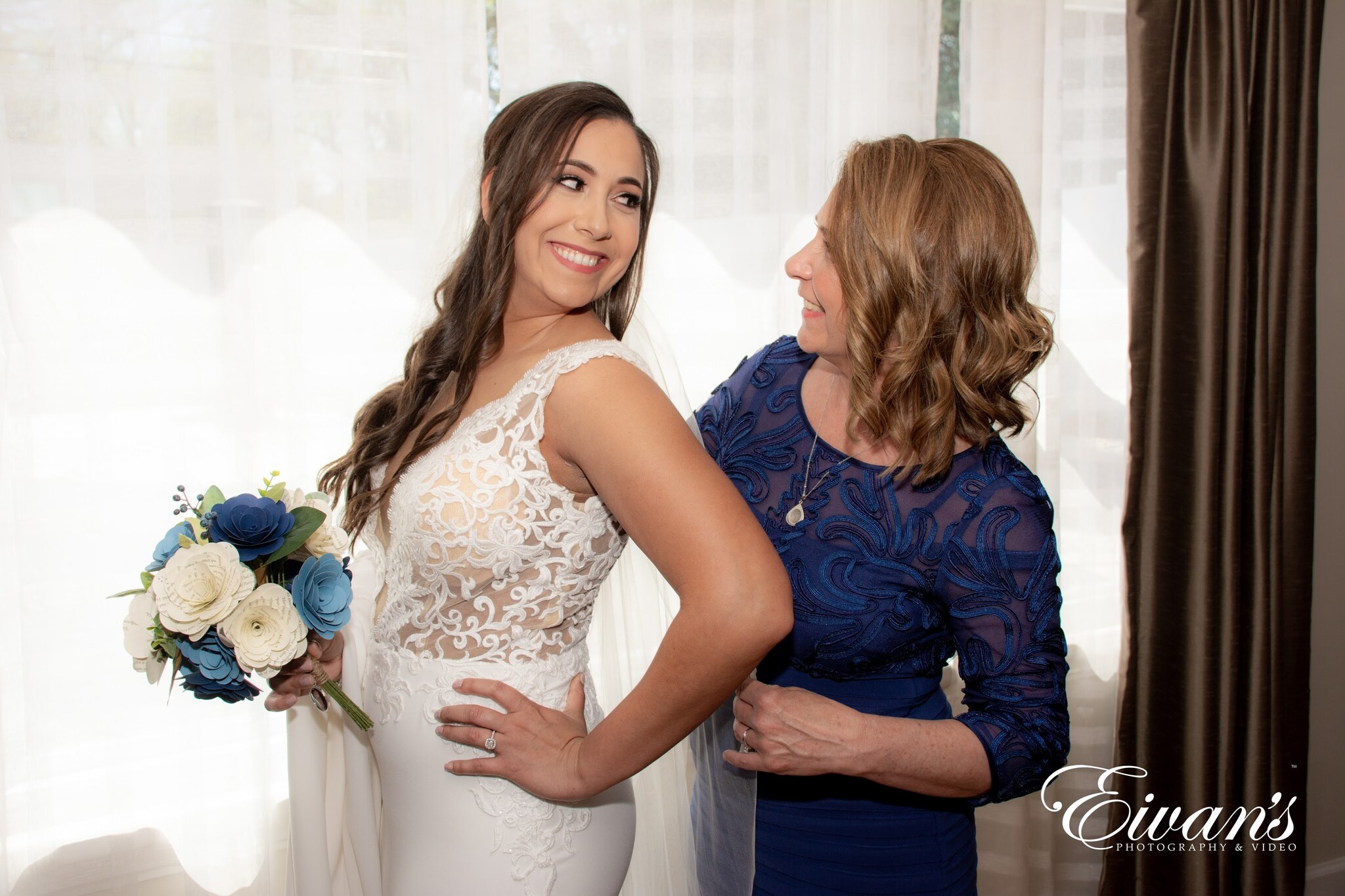 Another benefit of professional photography is creative styling that makes the photos more unique and interesting. An amateur photographer may not be at the level where they can give you that flexibility and may just be aiming to deliver simple pictures. Photography style is a necessary aspect to consider because it complements your wedding theme.
For example, if you are thinking about having a traditionally themed wedding, choosing a photographer specializing in the classic style may be a better option than a photojournalistic style. Generally, the best way to know which style suits you is to imagine yourself in the photos as you go through a photographer's portfolio.
Reliability
Your wedding day is an important event that you and your partner will cherish for the rest of your lives. Therefore, you would want the people involved in making it the perfect wedding to take it as seriously as you do. And, it might be a little hard for a friend or relative to give you the same level of reliability and service as a professional would.
While your friend might consider doing the photo shoot as a favor, it is a work service for a professional photographer. So they will dedicate themselves provide you with the best because it is their business. Also, you may want to consider how stranded you might get if your friend's camera equipment broke down or they are unable to attend the wedding at the last minute.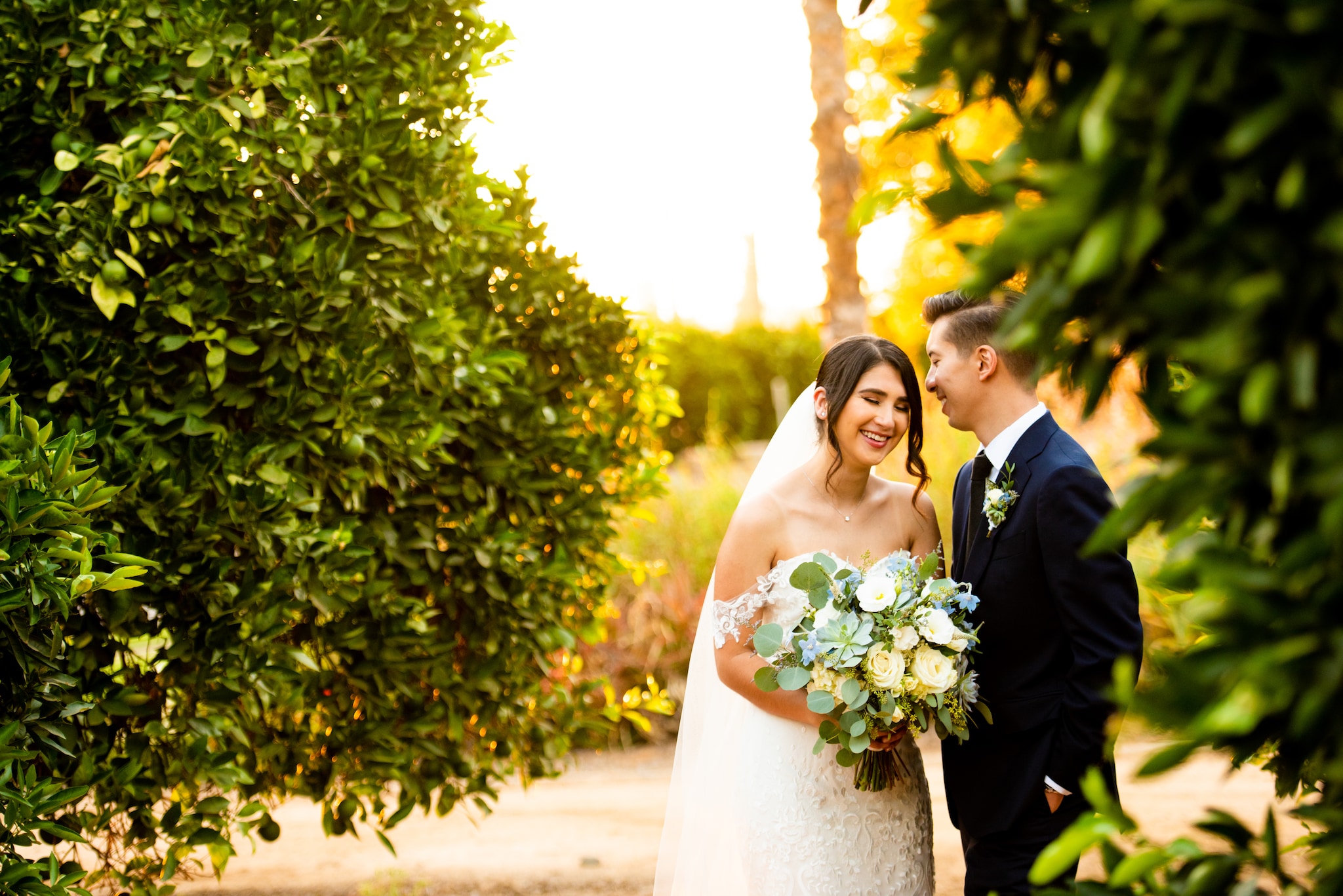 How to Choose a Wedding Photographer
If you have read this far, you could be wondering, how do I choose a wedding photographer, and where do I start? Here are some useful tips to help you figure out what to look for when choosing a wedding photographer.
Photography Style
As mentioned earlier, most professional wedding photographers usually have a specific photography style that you will want to consider when choosing them. There are several styles depending on the technique the photographer uses, and you may want to look at a few portfolios before settling on one.
Also, remember that the photography style complements other aspects of your dream wedding, such as the venue, décor, flowers, and color scheme. Therefore, it is necessary to choose a photography style that works with the overall wedding theme.
One advantage that Eivan's Photo Inc. offers potential clients is our broad portfolio of professional photographers built over years of experience. So, you get to see the different styles of several professionals working in your area from one source, which makes choosing the best one easier.
As you conduct your research, set aside photos you like from a photographer's portfolio or social media sites like Pinterest. You can use these as a reference point when you meet the photographer to discuss your needs.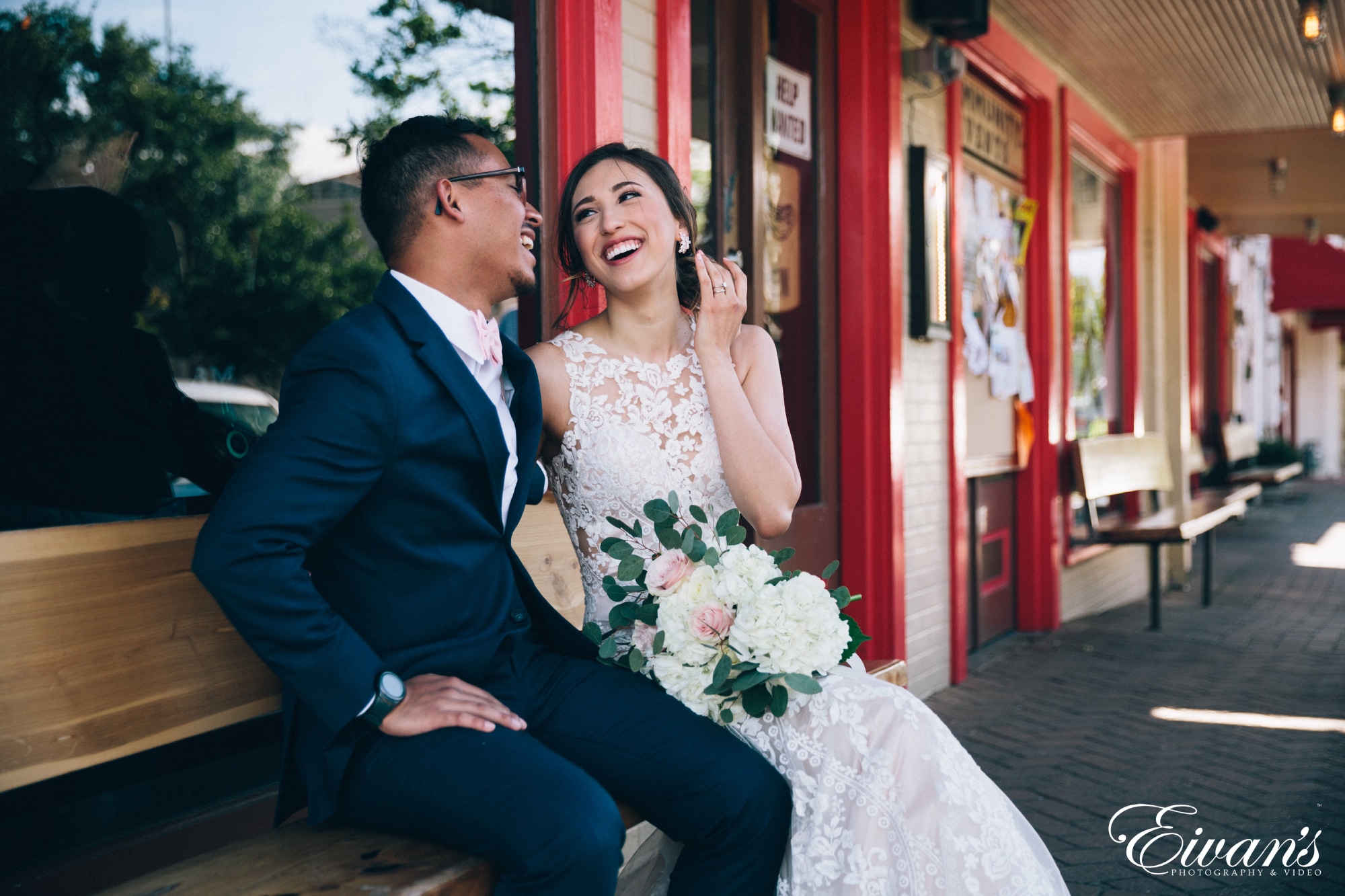 Set Up an Interview
The next step is to schedule a meeting with your potential photographer after determining that they are available for your event. Professional wedding photographers are typically busy during wedding seasons, and we advise booking one early in your wedding planning process.
This gives you more time to build a relationship with them and try them out with other wedding-related events such as the engagement session. Meeting them also gives you a platform to discuss your budget, preferences, videography, timelines and ask questions or highlight concerns that you may have.
Beyond discussing your wedding, you may also want to consider choosing someone whose personality is almost similar to yours. That way, you will feel more at ease with them, and it will be easier to communicate your thoughts and share creative ideas with them.
Although it is impossible to know everything you need to know at the first meeting, here are some key questions you might consider asking them. You will want to know their process and techniques and if their style will complement your wedding theme.
Have they done a photo shoot at any of your considered venues and do they come with a personal assistant to cover different aspects of the wedding? It is also necessary to know when they will deliver the finished pictures and if they are available for other pre-wedding events.
Communication with your service providers is a critical aspect when planning your dream wedding. Therefore, you will want an experienced professional to keep you updated at every step. At Eivan's we provide event coordinators who make sure everything stays on track so you can relax and enjoy every moment of your wedding day.
Additionally, we help you create a wedding shot list of your preferred photos, such as the first kiss or pictures of the venue and decorations before the guests arrive.
When Should You Hire a Wedding Photographer?
The best wedding photographers typically get booked up to a year or more in advance, which is the timeline that most couples begin planning their wedding. Therefore booking the wedding photographer should be one of your top priorities along with the wedding planner, if your budget allows, and the wedding venue.
There are some benefits to booking early, such as stretching your payments to vendors over several months, and you can consider more than one photographer to make the best choice. Booking early also means you can test the style and work process of the photographer with pre-wedding events to get a feel of what to expect on your big day.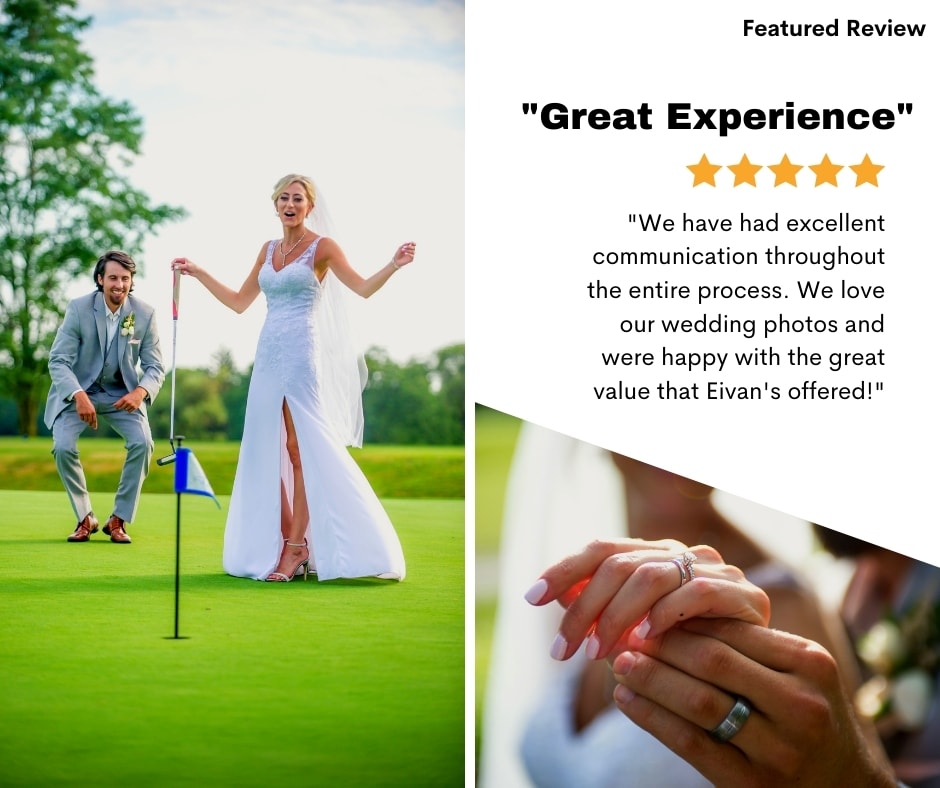 How Much Does a Wedding Photographer Cost?
Finally, you will want to know how much hiring a professional wedding photographer will cost. Generally, experience and the type of photography service will affect the overall price and, in some cases, the hours the photographer spends at your event.
On average, the wedding photography aspect may take up to 15% of your total wedding budget, and many couples would agree it is a worthy investment. Also, most professional wedding photographers offer personalized packages to accommodate the different needs and budget amounts that couples have.
Our flexible packages are competitively priced and include Hi-Res digital photos and HD wedding films for unlimited coverage locations, plus other benefits. Also, we pair you up with our local photographer to work with you in your area.