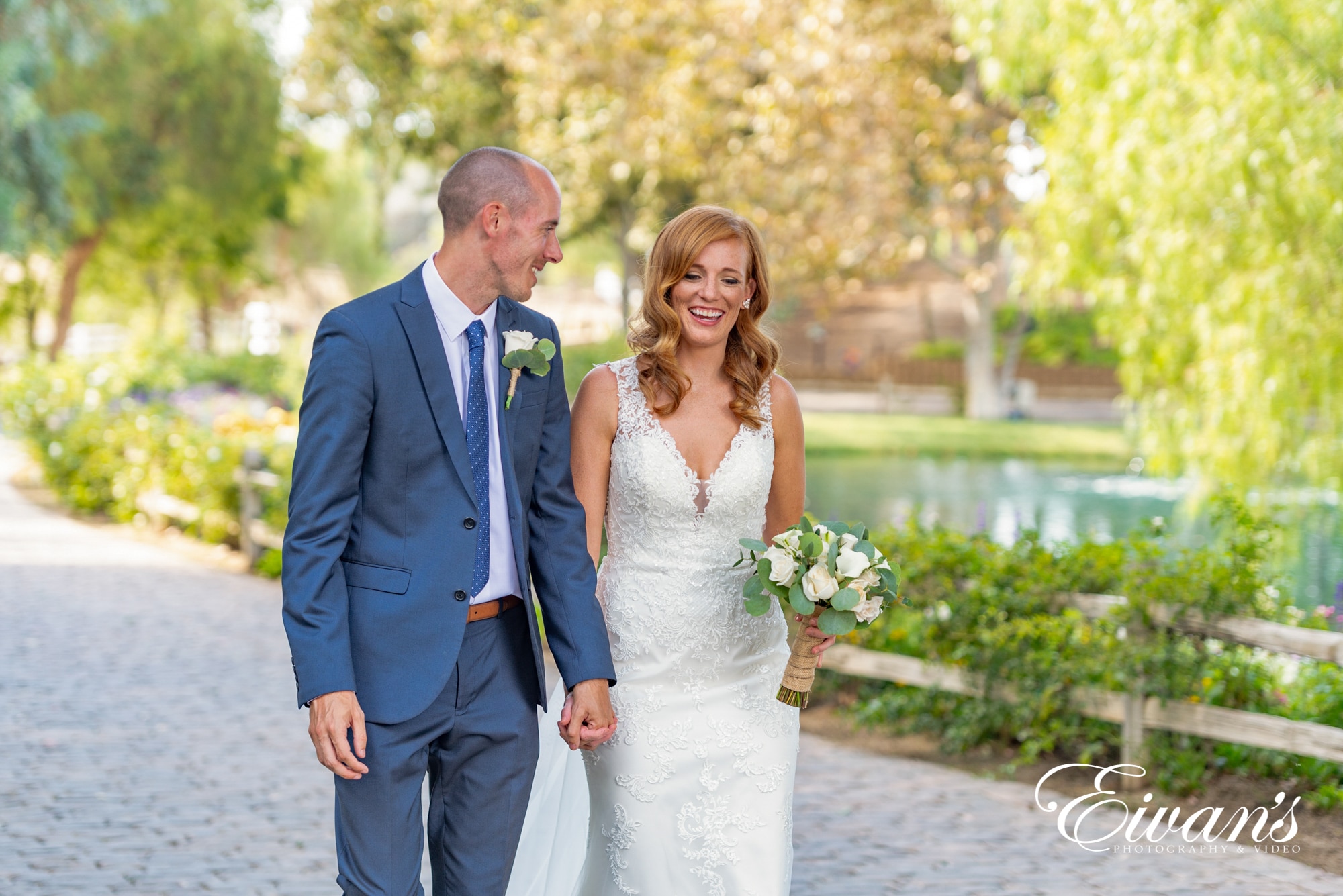 "A hundred hearts would be too few to carry all my love for you." – Unknown
What are good colors for a wedding? The best wedding color mix can be chosen quickly, but it is an important step in the wedding planning process you don't want to mess up. A color palette for spring that is carefully selected makes a massive impact on the wedding look.
It's always good to start talking about your color combo for the wedding shortly after setting a date and selecting a venue, but how do you begin? The answer is by taking your necessary wedding details, such as season, location, and theme, into account and the colors that are going to play the entire outlook of the wedding.
Seasonal colors are also observed when planning the wedding. The bright colors of the summer wedding differ far more than the gentle tones of the spring. Once you decide upon your colors, you fill up all other decoration products and wedding ideas, from flowers, details to wedding invitations, bridesmaid dresses, table linens, and more.
The weather plays a vital role in the choices of color for a wedding. You might also tend to play with pastels when you are planning a spring wedding. Softer spring wedding colors are widespread during March to June festivities, so we have ended up making use of some of our favorite variations for the spring weddings. We also imposed an increased focus on creative applications and the guide to opt for the perfect fit for a spring wedding.
Think like its spring!
Just like your style, you will motivate your wedding color plan with the time of year, you say, "I do." Think of the tone and shade you want to use to give your wedding a seasonal feel.
Rose pink and peach are picture-perfect for wedding colors in spring, while a brighter coral is a favorite in summer. Just do not shy away and enjoy mixing colors — look for the best colors for your big day in the spring.
Feel fresh and pick rejuvenating colors for your spring wedding. Also, choose the location and venue accordingly.
Choose the base color
When you are selecting a color scheme from spring wedding colors, always remember that the base color plays an essential role in the combination. The base color is the one most commonly used during the wedding, and without it, you can't put together your whole color theme.
Based on the general atmosphere, the base color will differ, from light pink or mauve to sleek navy blues, punchy orange, or bold jade green during the spring season. You really will love the bright base spring wedding colors! Once you have decided your base color, the next move is to select a few additional colors, mainly two or three options of them.
Such color selection will complete the spring wedding colors set, combining scale and variety to prevent excessive glittery shades. From bold, contrasting hues like copper, black, or purple on the opposite side of the color wheel to lighter tones like gray, white, or beige, your different colors can be anything, but the base color is the leader.
Enjoy the gradient combination during selection
Can't choose a color combo that looks good together? Please keep it simple by sticking with one tone instead of using a variety.
To create an attractive choice, you don't need a variety of different colors. For starters, a wedding with three or four shades of peach (considered to be the signature spring wedding color) will look as good as one with a painted rainbow.
This choice is also great for creating your spring wedding colors scheme with a more sweet and honest look. Or you may mix a single color with white because white is a timeless color for the spring wedding. Or you may mix different shades of purple or orange with gold, which is a great option overall.
Choose appealing colors
It's essential to observe the venue and location before selecting the perfect color palette for a spring wedding. Choose a color for your wedding dress according to the spring season and then make the contrasting color palette and theme for the wedding.
It is all okay to cut off from the list of possible spring wedding colors if pale yellow or dark copper isn't working for you. You will want to find some fun detail about your look, including your wedding bouquet and jewelry, even if you wear a white dress.
Mix the universally attractive white with deep shades like powder blue, marine, and red, which are some of the best options — or try to add at least one of them to the mix so that every color is at its strongest.
Remember your wedding style
The selection of spring wedding colors, even labeling the spring wedding style or theme, is an essential step.
Unlike seasons, specific wedding colors are perfect for certain trends— a stylish 1920s, for instance, does not allow a girly or boyish inspired theme work with light blue and fuchsia while shiny gold and dusky silver appear out of reach in a maritime evening.
The color theme you choose for your spring wedding must suit the wedding style, time, venue, and people around.
Overthinking won't help
A typical notion of having a seasoned color palette for the wedding is quite simple to get caught up in. Someone might ask, "What are your colors when you get into the planning procedure at an early stage?" this can put much stress on you by your close friends and family to choose the appropriate shades of the contrasting colors. Nonetheless, color must not play the primary position.
Use it as an option for decor ideas instead of the rule because your style directs your wedding options in the season, like flowers and attire. Not every aspect of your relationship has to fit perfectly, so don't try to be color-coded in every detail.
Alternatively, talk about the fashion, formality, design, and atmosphere of your spring wedding project as well as colors.
The Most Popular Spring Wedding Colors
Spring is undoubtedly the most romantic season of the year because it is the time when nature wakes up from cold winter and comes to life broadly and vibrantly.
Don't look for anything rather than the florals of the spring, from pastel to landscape gardens to the sunny skies, and other seasonal signs–for an explosion of vibrant wedding ideas! Please have a look at these vibrant spring wedding color combinations we come up with to guide you for the perfect and stylish wedding.
Bright Purple and Pink Combo
When there are spring vibes, the most beautiful blossoms of existence have plenty of expressiveness to get going.
Were you thinking of a pink wedding? Go for an extremely feminine, floral palette of pastel pink and light violet.
It is the perfect color combination! Keep the bride wrapped in blush pink-colored frock to appear cute and shy – the ideal dressing for light pink and bright violet bouquets.
Please get rid of the feeling that's a little too candy-sweet by keeping it to a pure white backdrop rather than mixing in color bursts of bright pink, like gorgeous peonies and poppies.
Pale blue, royal blue, and ivory blend
For excellent spring wedding reception decor, place simple white dishes covered with delicate dusty blue and white transfer-ware china on the tables decor.
Use traditional white rose arrangements sprinkled with dark blue hydrangeas and iced blue delphinium for a subtle color lift.
Bring the full theme circle as the signature cocktail of the fête with earl ivory martinis.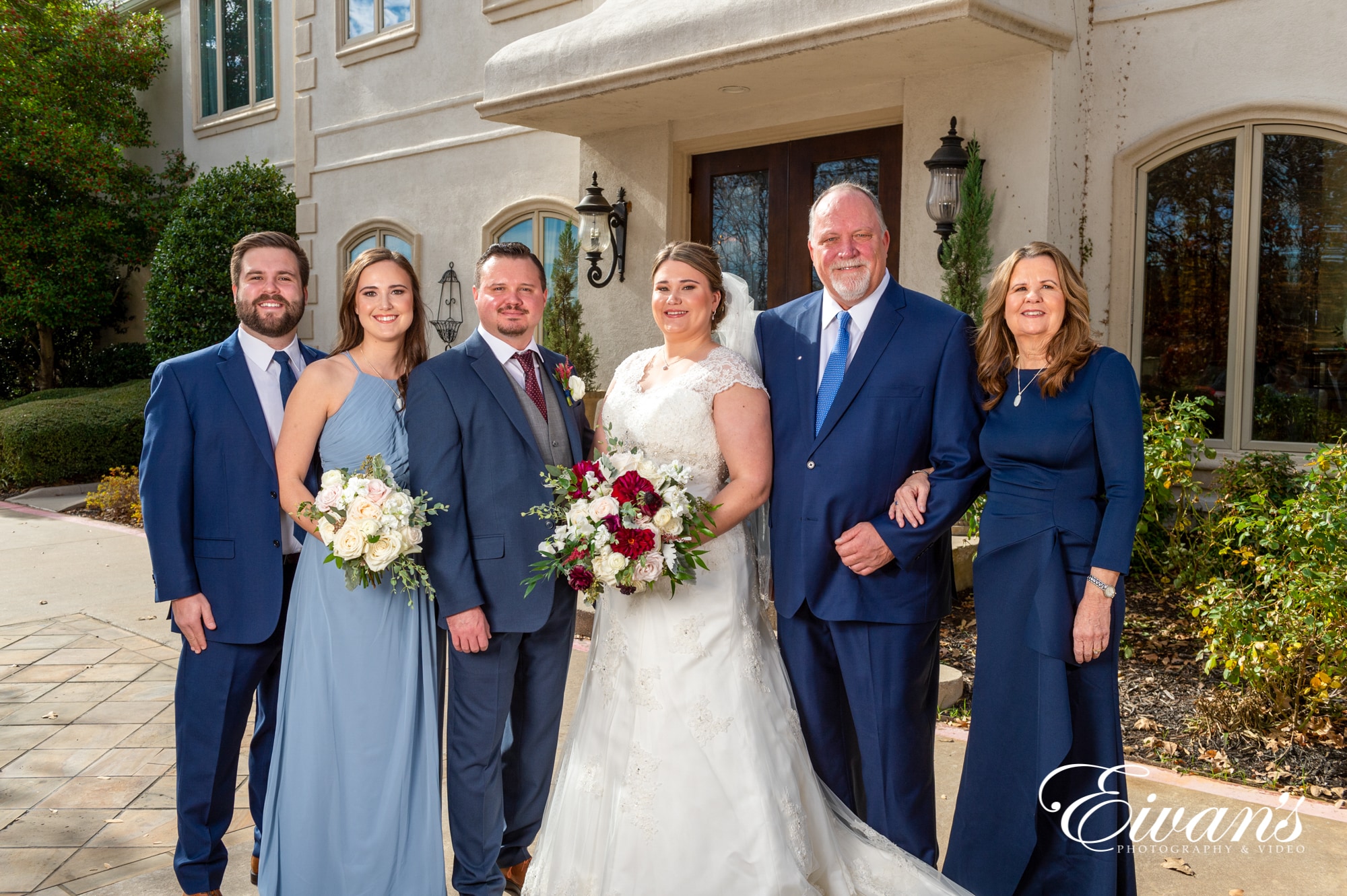 Lavender and mint green union
Add as many rustic details as possible, such as the hanging overflowing birdcages with colorful blooms, decorative tinted glass bottles, and mint-colored dish-ware on top of wooden tables.
A decadent nude cake in fresh blossoms offers the special day a beautiful finishing with the lavender and mint green combination. Let the color combination shine in the bridesmaid dresses and wedding invitations.
A decent bright purple-colored cake will deliver a sweet-end to your momentous day.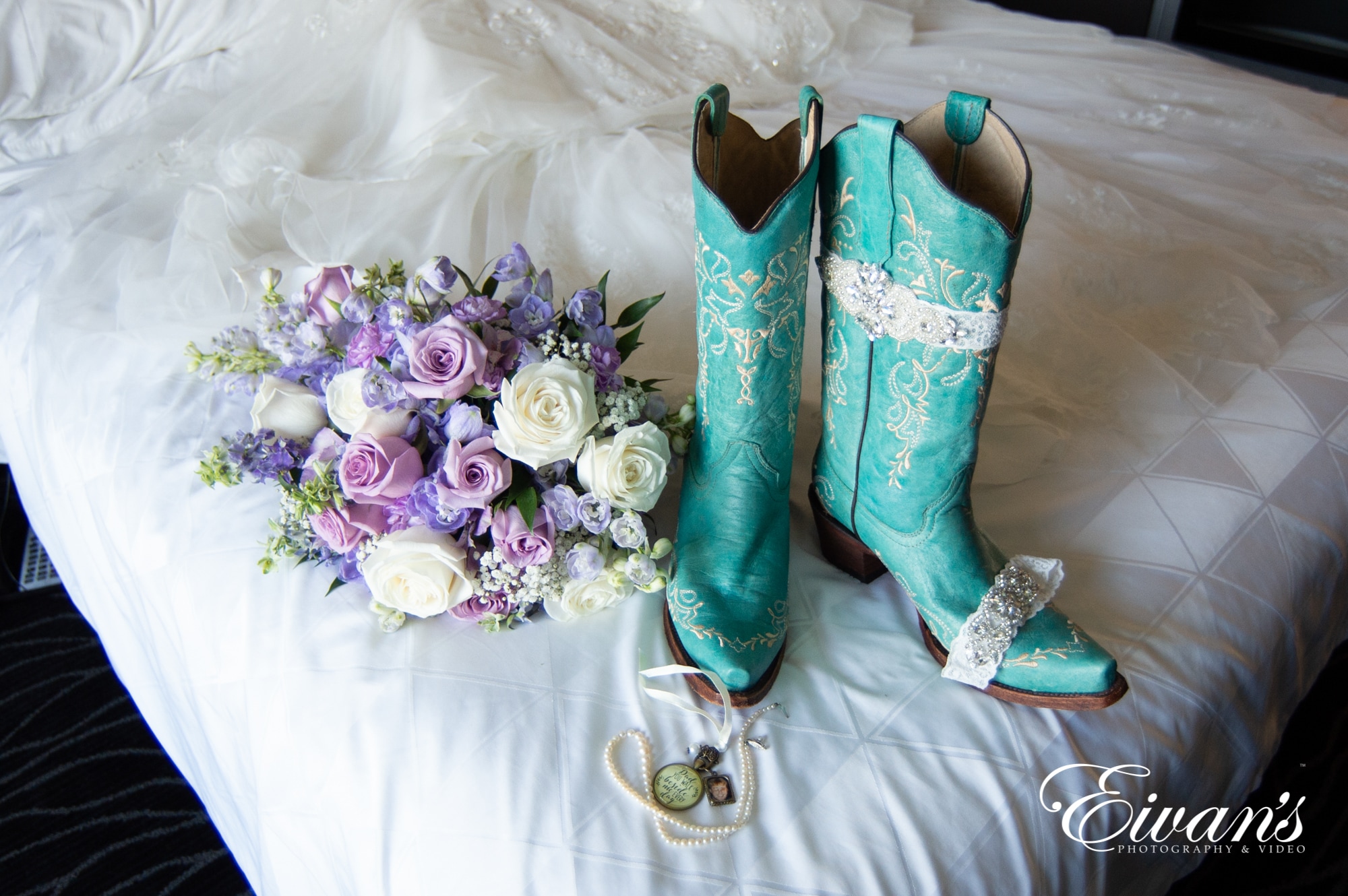 Vintage yellow, lilac, and blue
Of course, spring is not only about pretty wedding color palettes, but it's also for the traditional ones.
Although this combination maybe a little more complicated than the traditional ones for the season, but it is oh-so-romantic, perfect for spring, has an age meaning that is ideal for the new wedding with its quiet tones and antique golden white.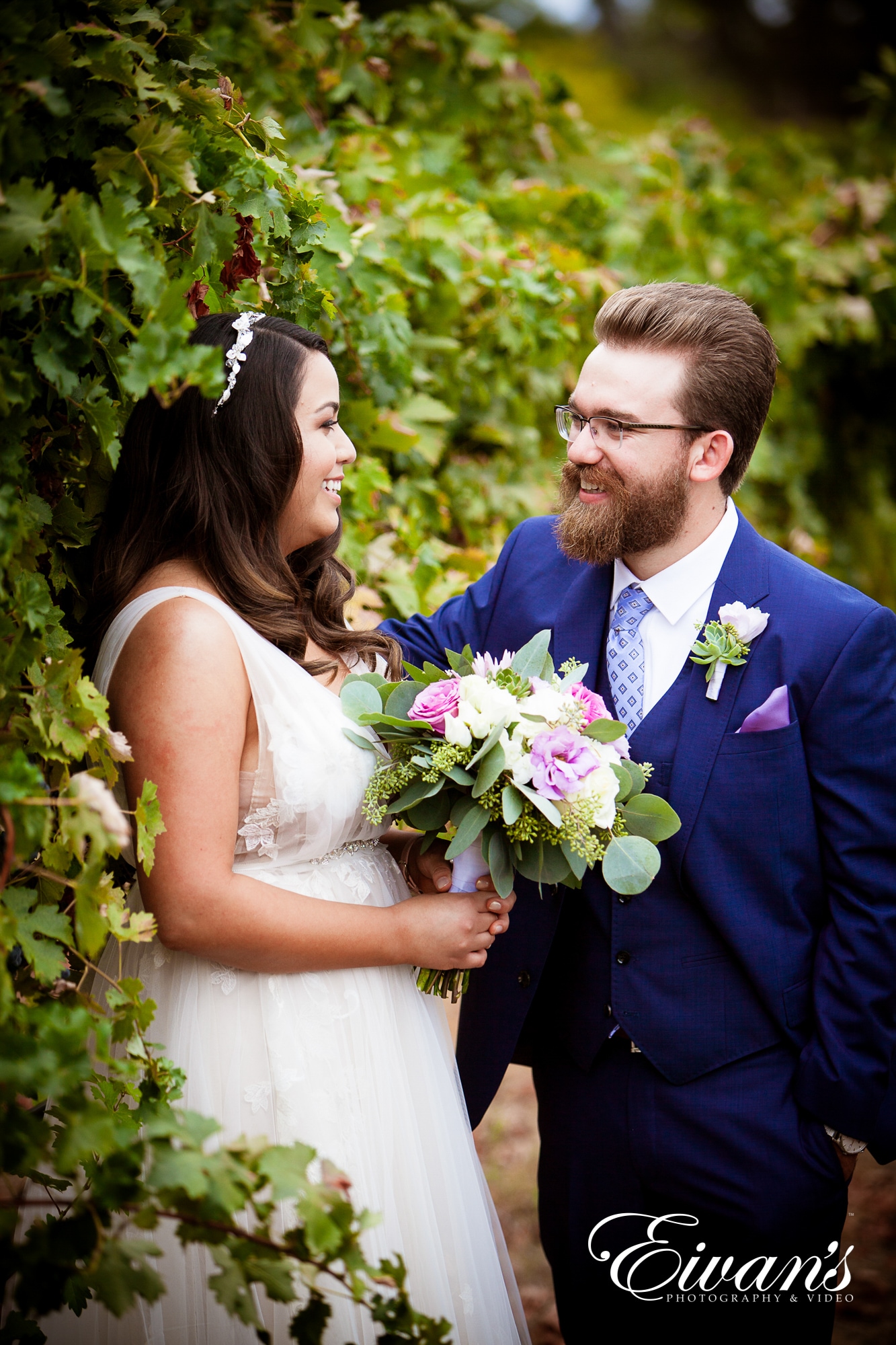 Earthy and natural hues for spring wedding colors are always a top choice. There is no frustration in a combination of red, orange, white, and olive green for a spring soiree.
Lavender thrown in brings some femininity to the fragrance of lilacs and other vibrant spring blooms and awakens the senses. A neutral wedding color palettes timeless look and feel will never go out of style and go along with any form of spring wedding!
Whether it's a ballroom, house, beach, or garden, this range of fetching colors goes a long way. And showcasing a color scheme with a fresh take on a pastel palette is only appropriate if you choose the right colors. Follow the suggestions to make your day stylish and memorable.
Use flowers that adapt themselves to a free and loose style to invoke the bohemian feel. The ideal place to start is from the cascade bouquets or centerpieces with spring wedding colors.