Weddings symbolize the coming together of two people. No matter the culture and ethnicity involved, one should know the essentials of planning for this affair.
One particularly distinct style of celebrating weddings is that of the Muslims. These days, Muslim marriage ceremonies are being performed in places across the globe. Interestingly, despite the many similarities it has with other wedding ceremonies, a Muslim wedding has certain elements to it that sets it apart from the rest.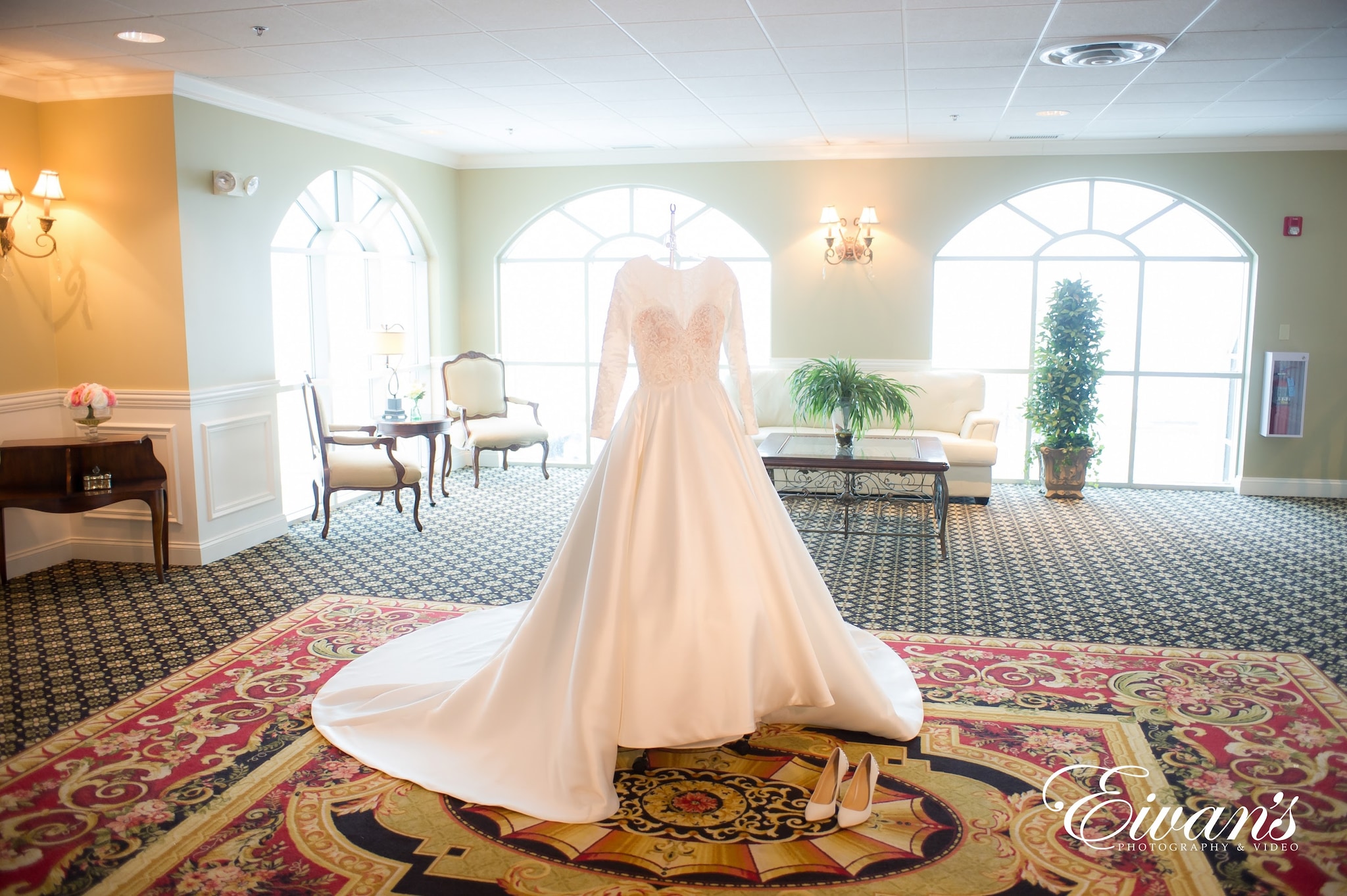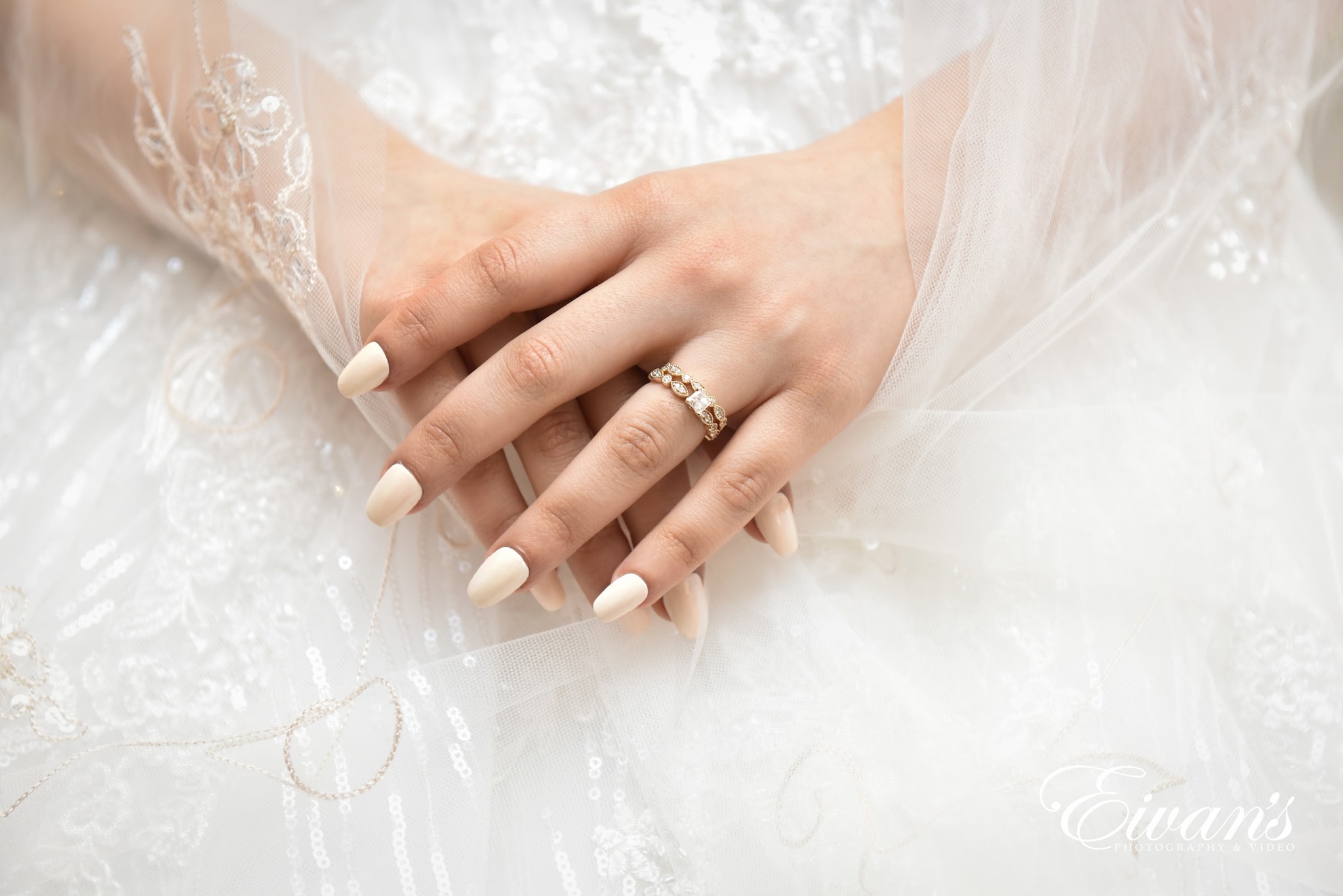 Be Stylish on Your Wedding Day
To honor tradition, wedding or bride dresses have to be carefully planned and thought out. Depending on the preferred style of the wearer, a number of bridal dresses are available to choose from, such as long sleeves ball gown. There are now modernized and personalized bridal gowns that come in the form of prom dresses, party dresses, evening dresses, vintage wedding dresses, and even beach wedding dresses. Plus sizes are not a biggie as well, considering there are now custom size bridal dresses and long sleeves Muslim dresses on the market, thereby putting the size chart issue to rest. And in the case of Islamic wedding dresses, these range from a simple line wedding dress and plain wedding gowns to elaborate long-sleeved ball gowns with full-blown accessories.
Going for the Muslim look
A classic white bridal gown is the typical dress that many brides favor on their wedding day. In the case of Muslim ceremonies, however, a Muslim woman may still opt for the traditional Muslim wedding dress, which looks goes well with having her hands and feet patterned in henna. Apart from the usual elements to consider, from the perfect hairstyle to the shoes that go with the dress, Muslim brides have yet one more item to add to the list: the hijab.
By definition, a hijab is a type of veil worn to cover one's face, head, or body. This is to conform to Islamic principles of modesty. Primarily, this covering is used when the woman stays in the presence of a male, and some say it is a way to curb male sexual desire. Whatever the reason for wearing a hijab, this has become some kind of Muslim staple.
Wear the Hijab with style
Hijab styles can be as varied as the brides who choose to wear them. There are some hijabis who prefer a simple look. Others choose a more glamorous appearance. Here is a look at some of the most common bridal hijab styling suggestions.
Veil or Dupatta
Hijab brides of South Asian descent mostly dress for their wedding day with a sort of veil. Commonly known as a dupatta, this hair covering can be styled in any way depending on how much the bride wants to cover. The styling for the dupatta can be done in several ways, some based on the traditional way and others on the evolving fashion sense. The most conventional way of wearing this shawl-like scarf is simply draped on the head with both ends resting on the shoulders and the mid-portion on the chest of the wearer. In modern fashion, the dupatta goes over just one shoulder, sometimes only over just the arms.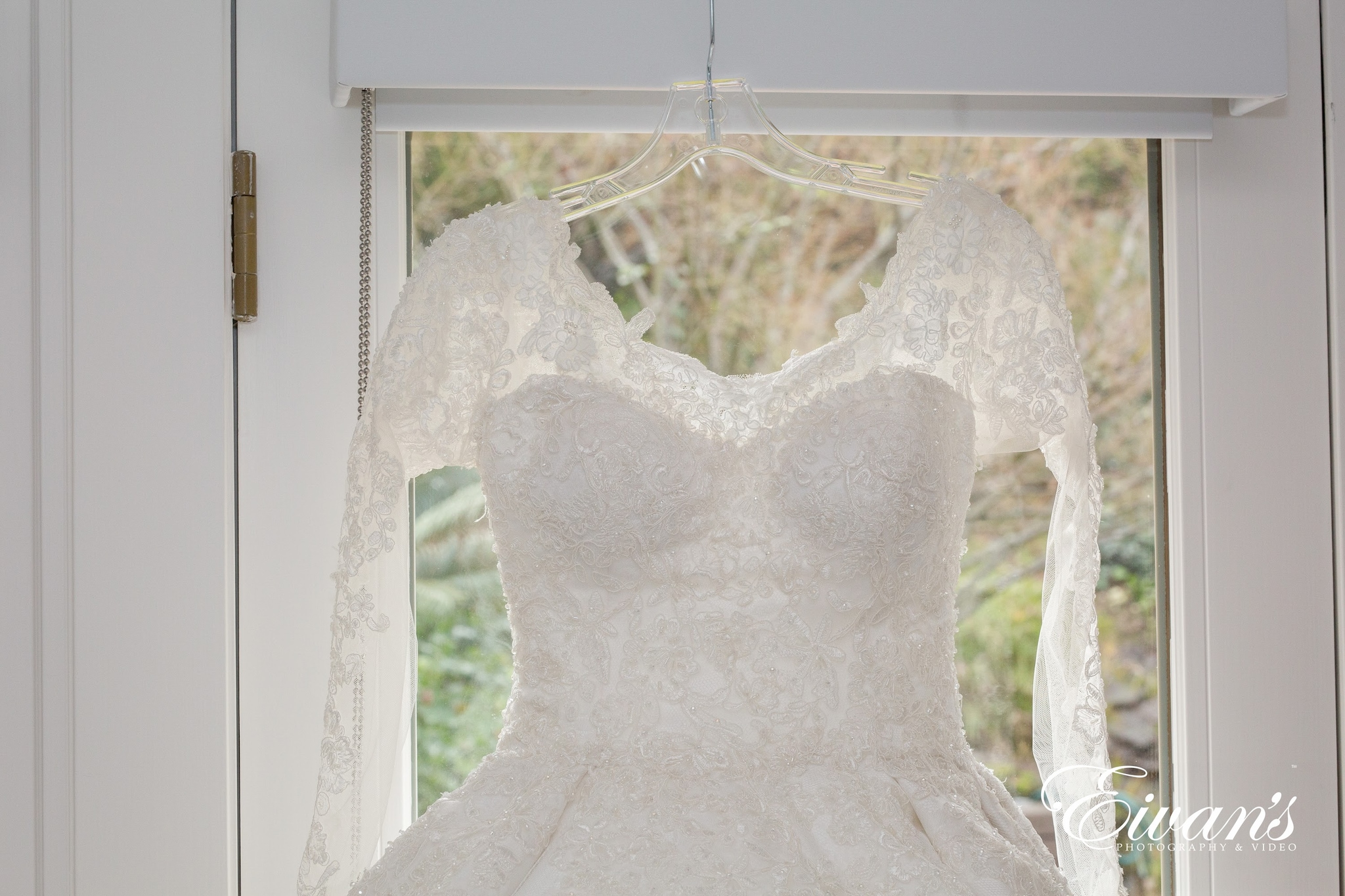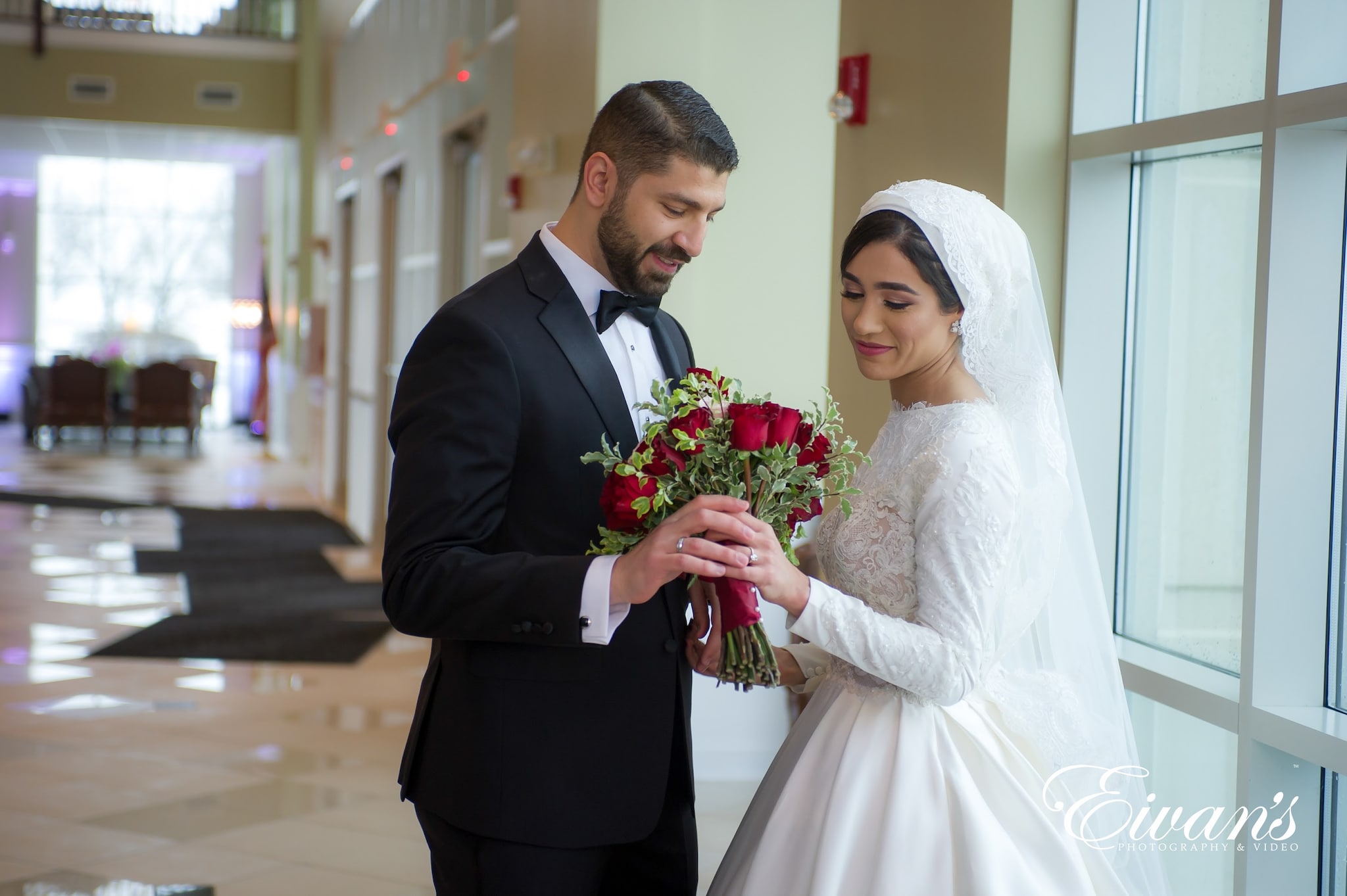 Hooded Capes
In cases of weddings that are segregated by sex, brides choose to wear the hijab as a hooded cape or a hooded poncho. This is designed to be of the same length as a veil but with the added flair of a large hood to cover the hair. To add formality to the cape, the bride can embellish it with pearls, fur, feathers, or lace.
Turban Style
Wearing the hijab to make it cover the hair except the neck area is also a popular style among Muslim brides. Showing the neck is acceptable for some women and for those who do not feel comfortable with this, they wear a high neck gown perfect for achieving the full hijab wedding dress look. At times, brides also make use of a turban made from a formal fabric as a hair cover, along with the traditional veil.
Traditional Hijab
This particular style is achieved by tying the hair in an updo, then having a hijab stylist tie the scarf. The purpose of this look is to preserve the style of the hair underneath the scarf. Nonetheless, the bride may add decorations such as pearls, pleats, and layers, for a more sophisticated and glamorous appearance.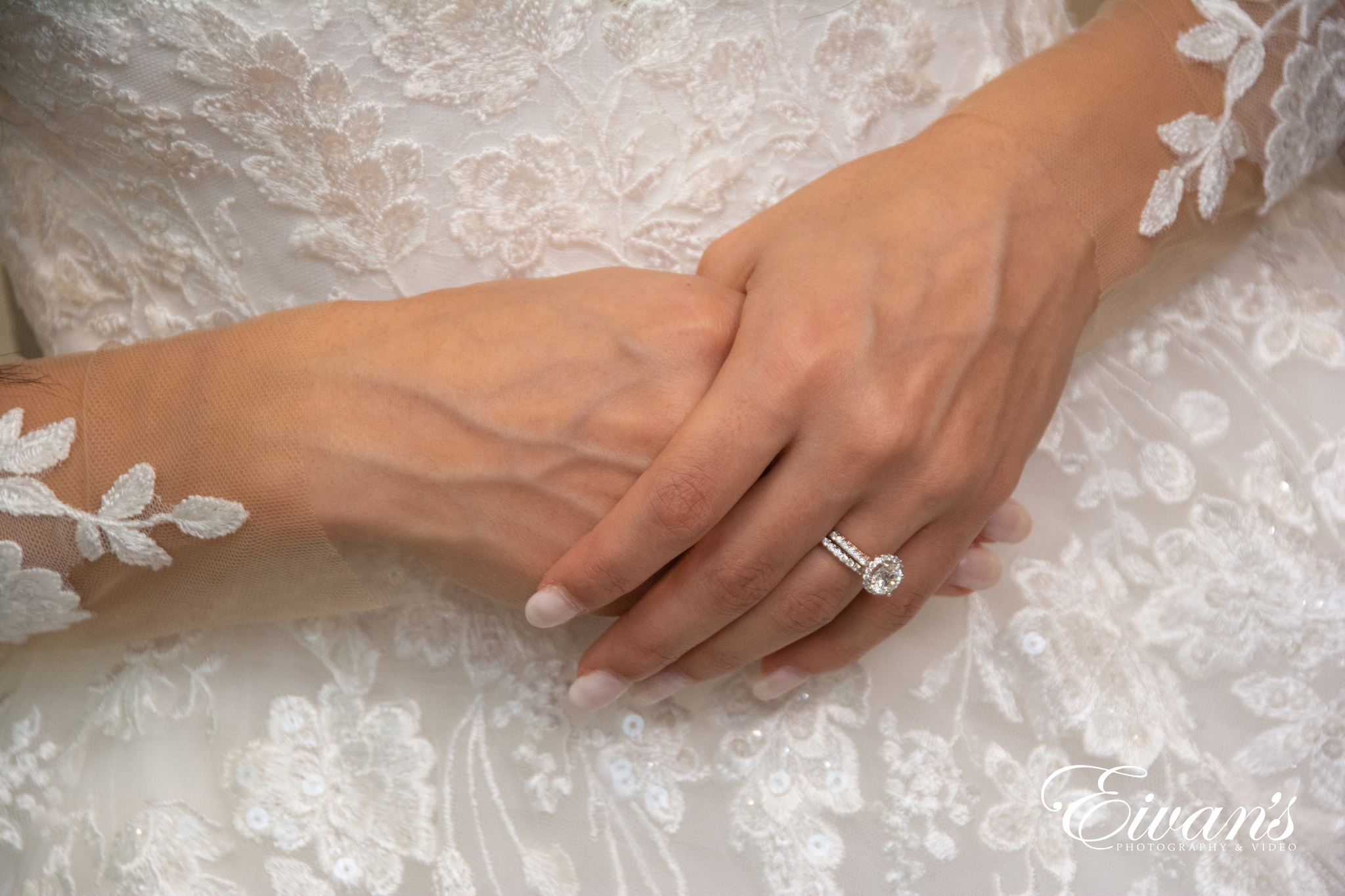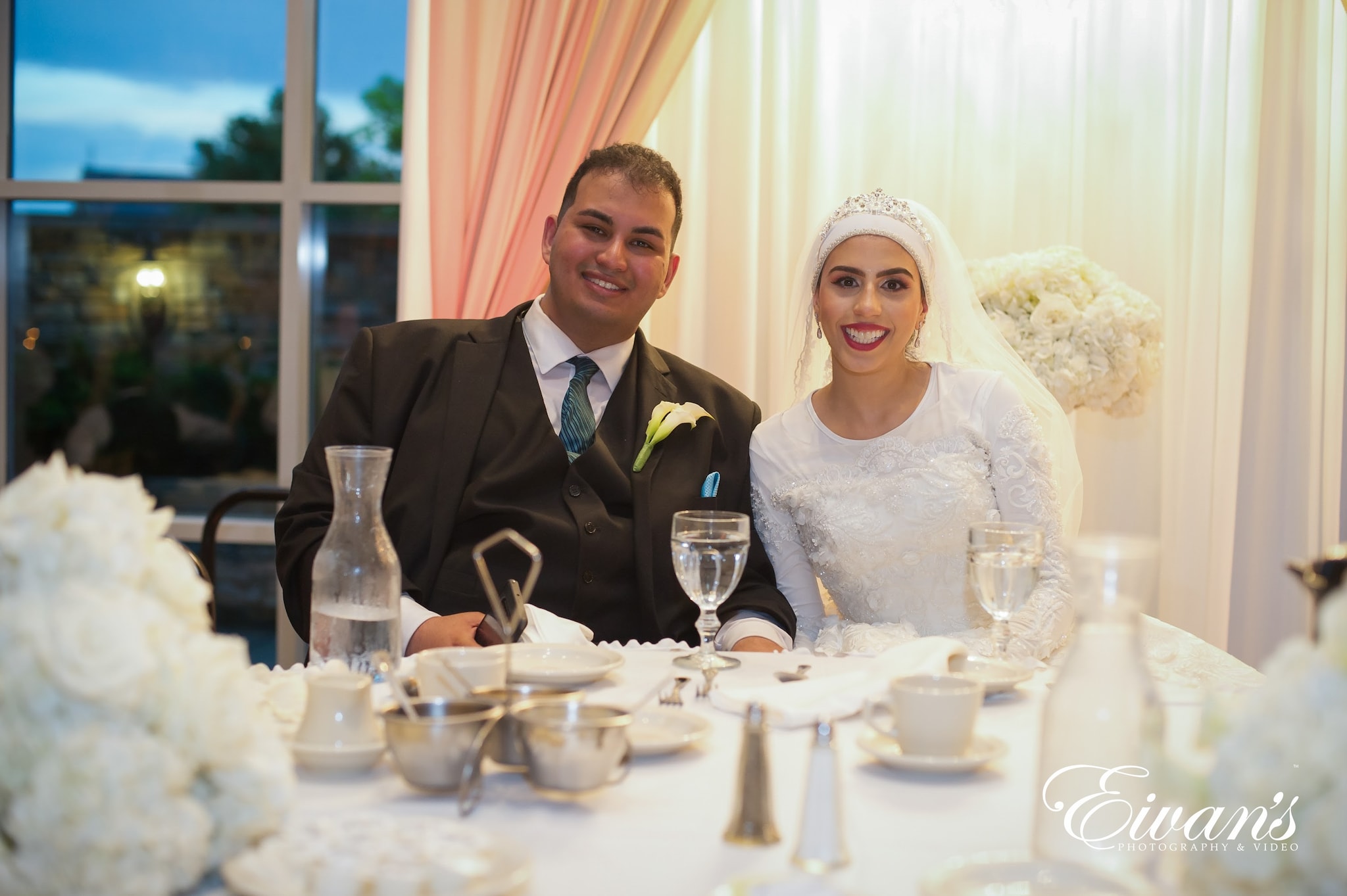 Wedding Attire with Accessories
No wedding look is perfect without the proper accessories to accompany it. The groom and the bride have their own attire for a Nikah ceremony. For this reason, there exists a wide variety of Islamic wedding dresses to commemorate the elegant practices of the actual ceremony.
The Groom's Attire
A popular outfit of choice for the groom would be the traditional sherwani (similar to a frock coat) or a kurta (loose overshirt). This is usually paired with a churidar pajama (a tight-fitting trouser) or a more western suit outfit. Some grooms wear a floral rose veil in the ceremony. As part of the ensemble, the groom wears a special turban known as the Karakuli topi.
The Bride's Attire
Arabic women have the tradition of wearing traditional circular earrings (kundalas) and anklets (nupura), as well as a dekdaman; a headpiece worn over the forehead. Other accessories are uniquely-engraved necklaces, specially-designed earrings (kach koor and bingar), gold bracelets (Durean), and most importantly, the veja daman, which is a chain accessory that runs along with the bride's fingers and ends as rings. White wedding dresses are typically worn in Eastern countries or those of lighter shades, while India and Pakistan opt for bright colorful wedding dresses.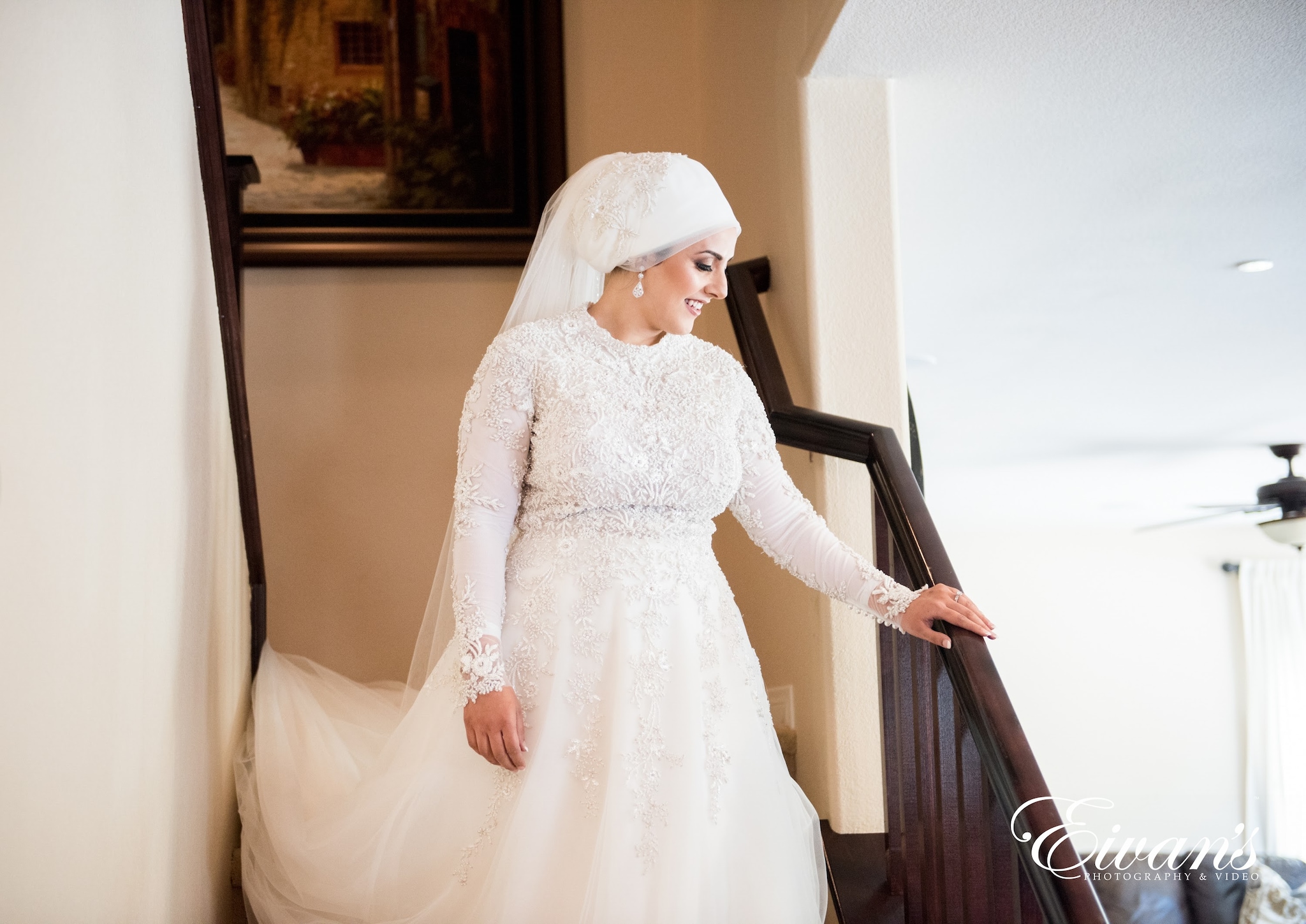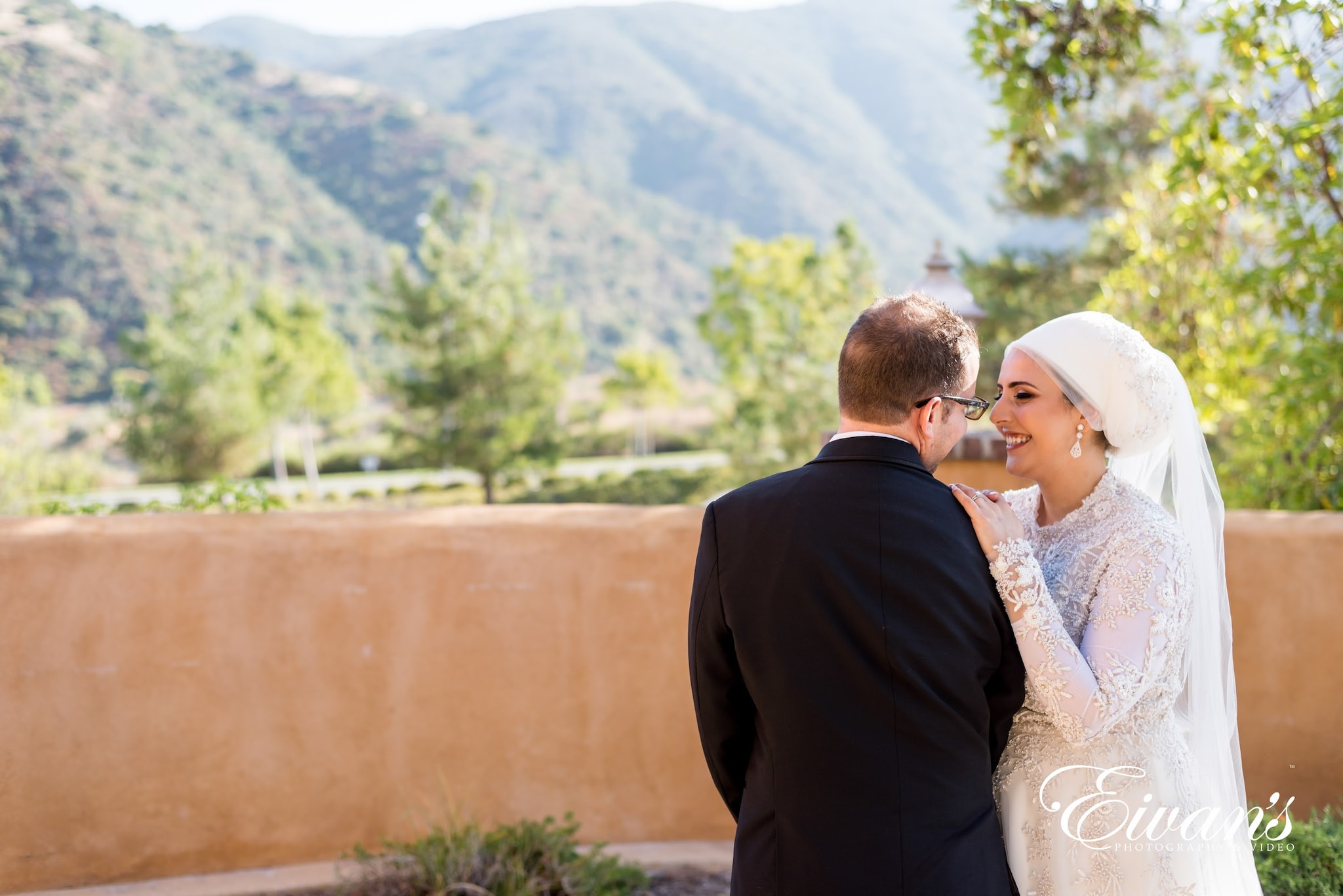 Where You Can Find Good Wedding Dress Ideas
The advent of the internet and the prevalence of social media sites have helped promote a plethora of designs for wedding dresses. Simple ideas that turn out to be eventual bestsellers are also made public, and in turn, they become the basis for new models of wedding apparel. With the existence of such platforms, scouting for what to wear on your magic day has never been easier and more fun.
Since its founding in 2005, this e-commerce website has sold varying items with something in common – they have to be vintage and at least two decades old. This is certainly an interesting site, especially for those who have a keen eye for such goodies. Wedding dresses are a very visited category, alongside log wedding decors.
Displaying a fascinating collection of couture dresses fit for the ceremony of marriage, you can see a few gowns sold at astronomical prices. Case in point, a backless long sleeve wedding dress with hand-cut lace motifs at the neckline that costs approximately $1,000. Or perhaps a magnificently-made boho wedding dress made from lace and chiffon. Feast your eyes on an adorable mermaid wedding dress specially hand created from tulle and lace applique in the lining, designed with a chapel train – perfect for any formal party or banquet. For pregnant brides-to-be, you could go for an exquisite A-line bow organza dress with beading, which either comes in a standard size or is made-to-order according to your measurements. Or trust that a stunning sleeveless lace wedding dress can bring out your natural glow on your special day.
Make your searching easier with the use of Pinterest's terms. For exquisite Muslim wedding dress ideas, a very elegant choice would be an Arabic Hijab Gelinlik, perfect for sweeping your man off your feet. Also in the lineup are Muslim dresses with long sleeves that are very ideal for showing off the bride's grace and feminine side on her wedding day. Abayas are now becoming a chic choice among Muslimahs, and these are notably common in Dubai weddings. For Moroccan ceremonies, the Islamic wedding caftans (also spelled kaftan) with elaborate embroideries are the top picks.
Aside from these, you can also browse through a vast collection of long-sleeve Muslim bridal gowns or ball gown wedding dresses, bridesmaid dresses included, and you can have them tailored to your liking. If you prefer fabrics like tesettur, maxi, or other high-quality materials, if you want your dress to go with a corset or not, if you love sequins or beaded designs, or if you want a long sleeve lace wedding dress, then you get to decide on all the details yourself. Of course, the more complex the design you want, the more business days it'll take for completion.
Moda
Yet another fantastic site when one is on the lookout for new arrival wedding gowns, all in the latest trends and colors. All you have to do is key in specific features or elements of the wedding gown that you hope to wear on your big day. Their tailors will take care of everything for you, down to the tiniest detail. One thing to note is that the word "Moda" literally means fashion and vogue. It is also correlated with high-quality fabric. Thus, it comes as no surprise that this site made it to our ultimate wedding dress guide list.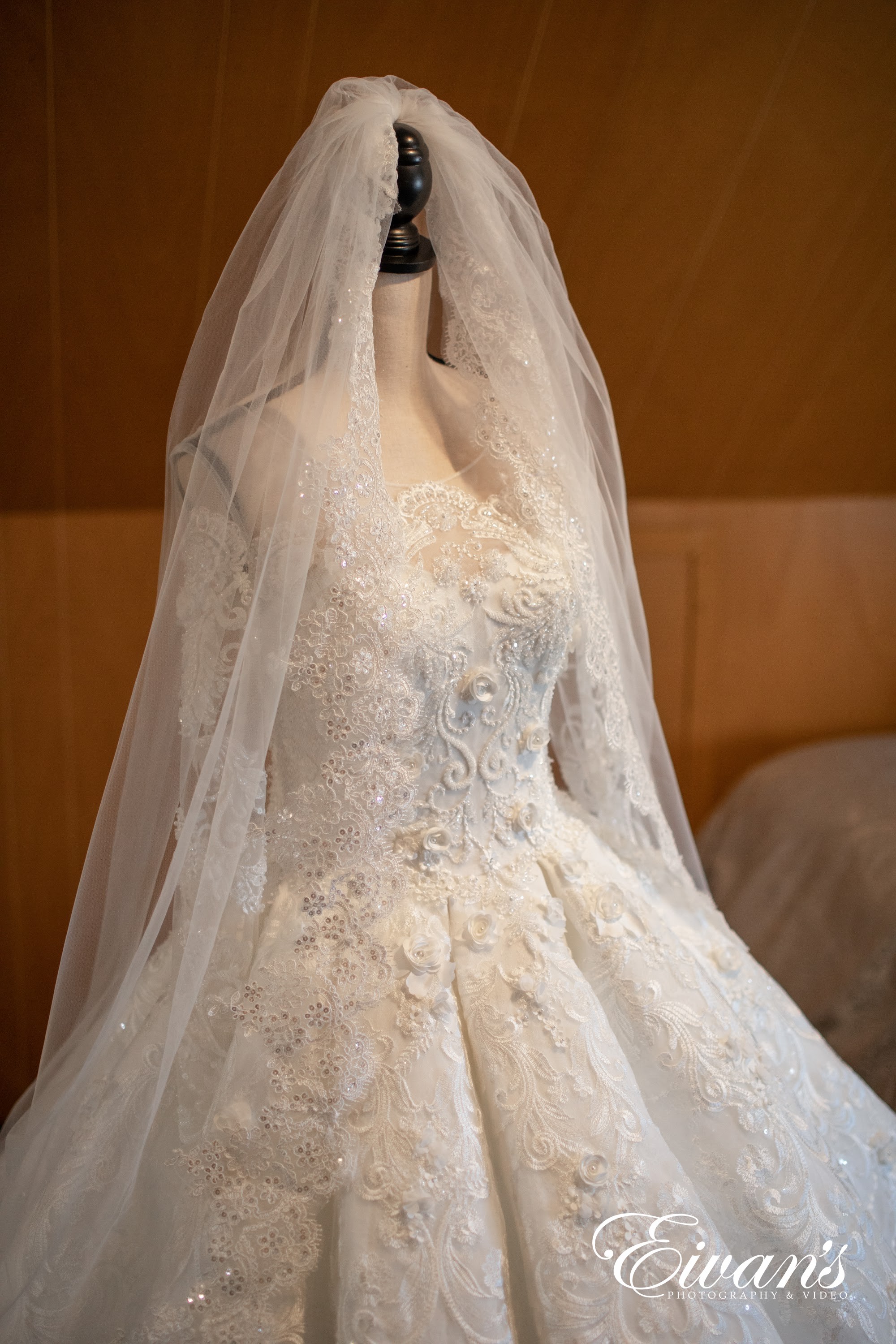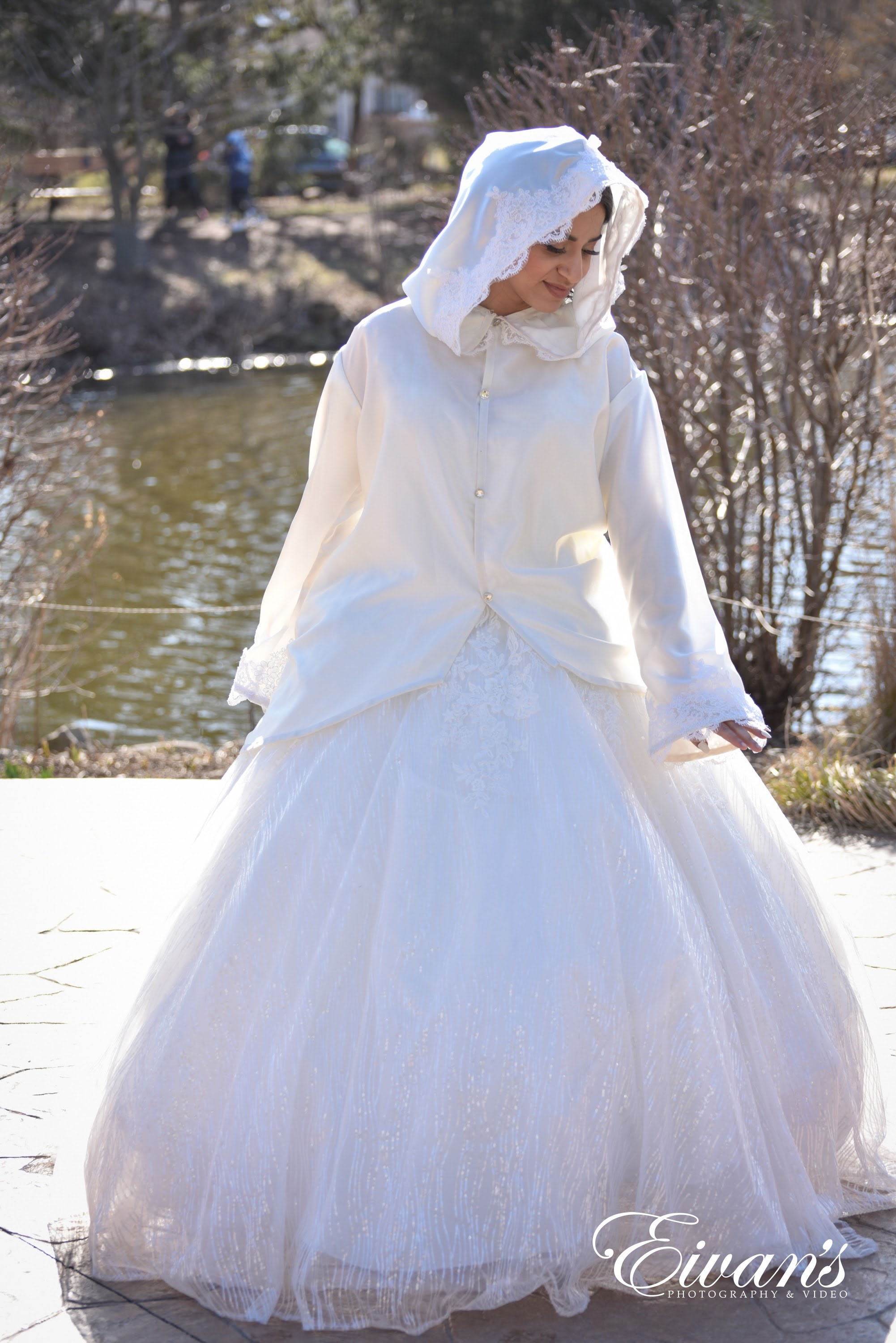 Conclusion
Weddings are like a potpourri of the old beliefs and the new practices; from the existence of bridal terminologies like gelin (which in Turkey basically means the spirit of a female who was betrayed by her partner), up to the timely practices of making marriage ceremonies unforgettable by the services of a foto studio. Most famous of all is the wearing of the "vestido de noiva", which has been around for a very long time. Fashion evolution notwithstanding, many Muslim brides would still want to infuse their unique tradition on their wedding day, even if it means incorporating a v neck style. And though the ceremony itself may seem extravagant and lavish, it is still important to keep in mind that this sacred affair is in itself couture with a touch of deep-rooted tradition.