Artistic Wedding Photography
Preparations for the wedding days are well underway. By now, one part is already finished, yet, some doubts are remaining. What's left is to decide how you want your authentic moments to be captured. Brides and grooms are almost always professionally photographed.
But are they always capturing the essence? It's hard to answer, and the answer will be subjective. But we're talking about the art. It's a matter of a taste and a personal preference. This is why we are going to introduce you to all the wedding photography styles in-depth. Later, you can decide which one suits you the most.
Let's start a story with artistic wedding photography.
What is artistic wedding photography?
Artistic wedding photography is freedom, a passion. It's creative, like a poet, it's the true form of art on its own. It's not strategic, neither analytic. It is dreamy and aesthetic. Scenes here are posed, and not spontaneous. And it may take time and patience to capture the perfect one.
Yet, it's far from traditional wedding photography. Artistic wedding photography is still able to get all the essentials for the narrative. The story will be complete, with the added value.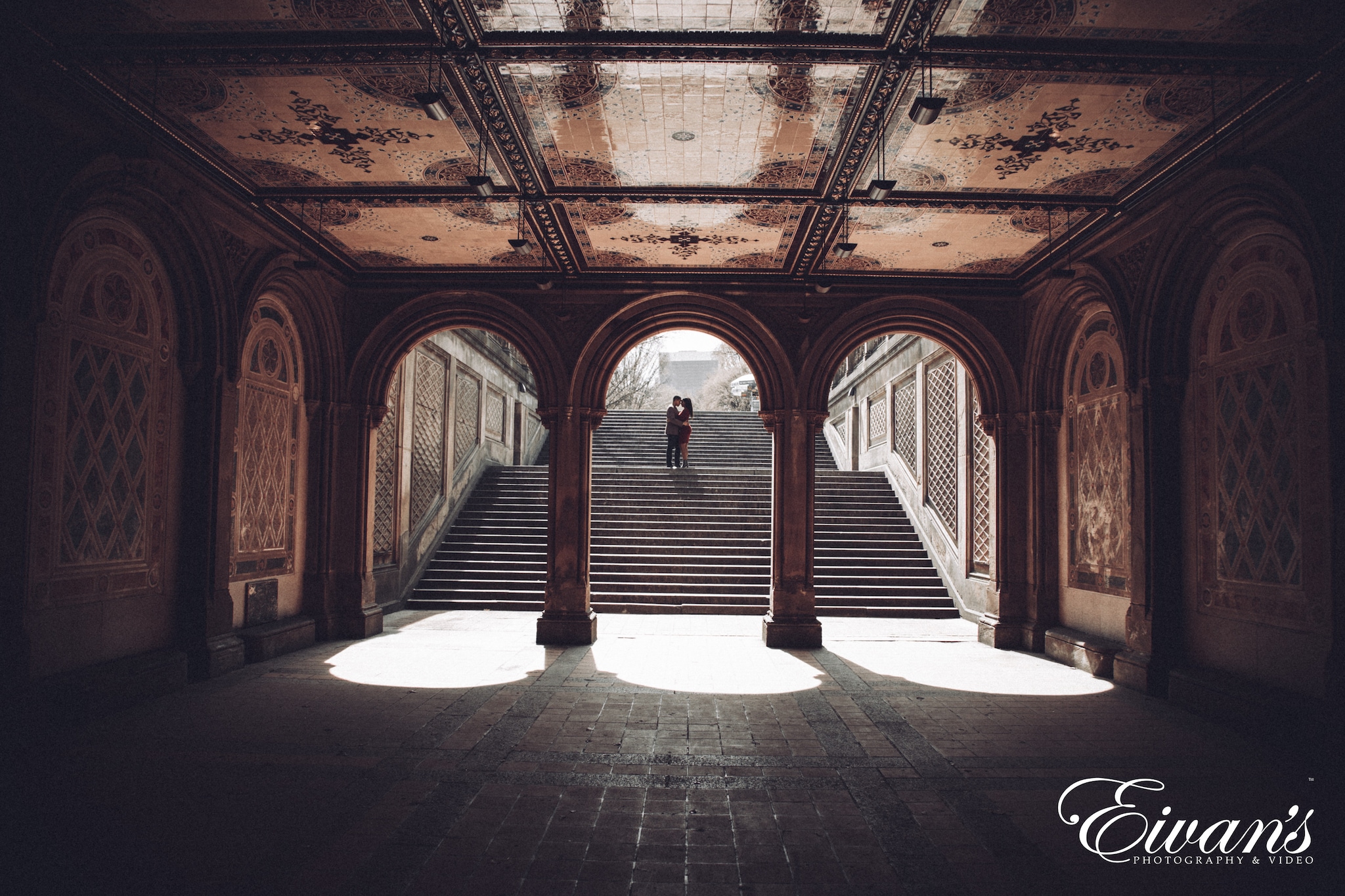 That added value will reflect the artistic views of you and the photographer. A beautiful outcome will demand a level of cooperation between both sides. The best case would be to connect with the photographer before the wedding.
The scenario where you are talking about photography, aesthetics and art, in general, is the best way to make the bond. Ask yourself, what do you consider as beautiful art? Why? Show some photos you find stunning and discuss them. Brainstorm about the possible locations, poses, compositions. And don't forget to talk about emotions. Emotions you are feeling, and the message you want to send to your future self.
Artistic wedding photographers
By now you realize how important photographers are within artistic wedding photography. Here, they are not only clicking through the venue. They are carrying the beauty and aesthetic feel of the photography on their backs. In honor of that, let's talk about some of the best in their industry.
We, at Eivan's, are proud winners of many awards from The Knot and the WeddingWire's Couples' Choice Awards®. According to the reviews from brides and grooms, our photographers should take all the credits of our success. Our key competency lies in the ability to make the process as smooth as possible.
We are aware of all the struggles you had for wedding planning, and you can leave the photography to us. Photographers at Evian's will do their best to tailor the needs of every individual couple, venue and the wedding. Speak with a consultant today to find the right match for your personal preferences and requirements.
Artistic wedding photos
In a technical way, artistic wedding photography doesn't have clear definitions or rules. Yet, there are some patterns that you may notice within the artistic wedding photos. Pastel color pallet is among the popular options over here.
Photos are often described as dreamy and mellow. Lighting is soft, playful and used creatively. There are some usually seen tricks, but since they are frequent, we would rather avoid them. For example – A sun rays forming a circular rainbow, due to the dispersion of the camera lenses.
Or the reflection of the couple standing next to the water in nature. Although they seem beautiful and creative, they are cliché. And you don't want your wedding photographs to look like you stole them.
Artistic wedding photography is also a fantastic way to capture your engagement session. Maybe you didn't think about it, but this pre-wedding photo shooting may give you lots of benefits. You can make it as a rehearsal for the moments of your wedding.
During the wedding days, you may be under stress. There will also be lots of people, and everything will be way difficult. Like this, you may take your time and enjoy the real moments with the loved one. The creative process may also spark, transforming your brain into an idea generator for the future wedding. And not only that but like in sports, you will have an opportunity to practice. Practice the shot you'll want to have when the hair, makeup, and dress are going to be perfect.
Fine art wedding photography – is it the same?
Fine art wedding photography, or artistic wedding photography. There is a thin line between these two. Although belonging in the same category, a difference exists. Fine art wedding photography is looking for aesthetic perfection.
Artistic photography may find beauty in all the imperfections, yet we can't say so for her, fine art brother. Do you see too many whites in the photo? There's a great possibility you're looking at fine art photography. A photo in natural light in the field with dandelion flowers – this is it.
To be defined as fine art, or artistic wedding photography, they both need to have one thing in common. Rather than to only capture what's in front of them, they need to include a highly aesthetic vibe to the scene. Sometimes it's this thing that you can't define, but know it's there. And that is a thing that makes you love the photo.
Styles similar to artistic wedding photography to consider
Dramatic style may be interesting for all of you who fell in love with artistic wedding photography. In dramatic photography, contrast and lighting are playing the lead role. They are bold and fearless, with huge power to transfer the emotion.
Adding the drama to photography will take them from good to breathtaking. You can play with silhouettes, landscapes and shadows. It's a unique opportunity to show your creativeness.
When talking about the creativeness, we have to mention the drone wedding photography. While shooting from the air you can see the shapes you don't see daily and use them to your advantage.
Nature is providing us with the beauties we may not be aware of. So, if you're the outdoor type of person, and appreciate all the beauties of the earth and environment, the drone wedding photography may be right for you.