$300 COUPON WHEN YOU CHECK YOUR DATE AVAILABILITY
New York Wedding Photographer
When planning a wedding ceremony in the city that never sleeps, it can become challenging to know which venues to seek out for some hip weddings. Even more confusing is discovering which New York wedding photographer can best capture emotions, lighting, and atmosphere of the Manhattan Penthouse on 5th Avenue, Pier Sixty, and more classic venues.
For over 30 years, Eivan's Photo & Video has assisted countless brides to be with the best local talent pool of wedding photography experts. We have videographers and photographers in Brooklyn New York who are certified professionals. This means to say that the person behind your wedding photos really does have the knowledge, skills, and talents to make your photos the best.
Happy couples are aware of the fact that when it comes to a perfect pairing process, our company at Eivan's Photo Inc. is the best. We really make a huge difference in your life from the start of our service up until the end. Start to have an account with us and we will let you have straightforward searches.
We are not only a wedding photography service provider in New York. We are also your friend who wants to be there for the real moments, whether you want to have a small or big wedding day celebration. We are a great help, especially to those who don't have any idea where and when they are going to start. You may start with our online photography style quiz and our online gallery to let you have an advance glimpse of some of the techniques we offer that may suit your needs.
Once you've chosen the method your photos need, we will immediately set up a consultation to get to know more about your needs. Since we are known all over New York City as one of the largest companies with local and professional photojournalists, you will never have to worry about making the wrong decision of choosing our photography business for your wedding day. 
If you are not yet sure as to where you are going to celebrate your wedding day, then there's no need to worry. You may check our wedding photos from our past clients. We are not only known as the best wedding day photography service provider in the city but also the best when it comes to personalized pairing processes.
At Eivan's Photo Inc., whoever you choose from our group, you are assured that you can have the service of a New York wedding photographer who is a keen observer. Love is different and unique and as a keen observer, we are skilled on how to effectively shoot the best wedding photos that would create smiles on the faces of couples and even their relatives and family. Our goal is to deliver natural, tangible, and authentic memory.
When our New York City wedding photographer at Eivan's Photo Inc. work, we are not imposing obligatory wedding poses. We are more on the natural poses that would make the photos realistic and impressive to look at. We love to make use of the surrounding environment and we use them as our inspiration to shoot photos. The combination of your feelings and light on your wedding day can be transmitted into the best wedding photos you will never regret to store for years.
Since we offer reputable customer service to our clients in New York City, plenty of clients have given us positive feedback from the services we offered them. We also offer affordable wedding photography in New York with free consultations. We provide the best value for your wedding budgets giving you high-quality wedding services, which you can browse at our pricing page to have an idea.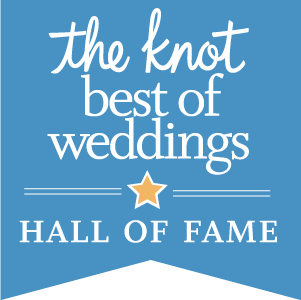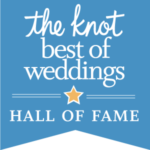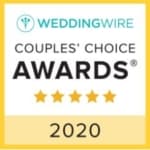 Great photos and videos from Eivan's Nationwide. I absolutely loved everything and want to personally thank them for their service. 
Absolute great service. They were on time and with all the chaos of a big wedding they remained patient, professional and very helpful. Same with the post-production they were very accommodating with the edits we wanted until the specifics were met. I wouldn't think twice to hire them when I have another photograph/video production need. 
Eivan's Photo & Video provided exceptional service. 
At Eivan's Photo Inc., we always put emphasis on making weddings a reality that is captured and perceived by the heart. We don't ever want to be a hassle to couples on their wedding day. So, we always put into consideration the use of the heart in capturing every moment at your wedding.
For us at Eivan's, our clients serve as our topmost priority. After all, they come to us to assist with their happiness. We enjoy offering our fast turnaround results, care, love, and respect to the people we work with. We certainly aim to capture your wedding day in the most creative way.