$300 COUPON WHEN YOU CHECK YOUR DATE AVAILABILITY
Minneapolis Wedding Photographer
For over 30 years, Eivan's Photo Inc. has strived to offer quality wedding photographers in Minneapolis. After all, perfection is what every newly engaged couple deserves, wouldn't you agree?
We understand just how much planning goes into creating your dream wedding and we're a wedding photography business with a personal approach that can help you with every step of the way. To ensure that we don't waste any precious planning time, we love to be straightforward and get to the point. Planning a wedding in Minneapolis is no simple task, so we want to help you find the perfect photographer for your special day, as well as provide you with the wedding planning tips and inspiration you need for your own St Paul or Minneapolis ​wedding photography.
In addition to offering quality and time, having affordable wedding photographers in Minneapolis is something we provide. You can see a variety of wedding packages on our pricing page and instantly check your wedding day availability online. We know that weddings are important to couples and are a mark of their true love for each other. Therefore, we can help capture the day and assist in planning your special day by making sure that you can afford your own professional Minneapolis wedding photographer. If you're ready to find yours, click here​ to get started!
When you have numerous choices for each stage of your wedding day planning, it can get a little bit too much at once. Even with a dedicated wedding planner and an attentive maid of honor by your side, you may still have too many decisions to make during your photo shoot. ​To prevent all this unnecessary stress, we consistently aim to make wedding planning easier for you.
One way we do this is by providing you with our ​online style quiz​ ​to discover which techniques and methods of photography will achieve the results you dream of seeing from your lead photographers. Your photographer will capture your wedding dress, wedding bands, wedding cakes and all the special moments you dream of seeing on your wedding website photo gallery. Once you know which direction your photos should take, we'll even book an in-person or over-the-phone consultation with a talented local wedding consultant and discuss how we can capture the day. Ask your consultant about how you can add engagement photos to our wedding packages.
Thanks to our team's dedication and fast turn-around, we can get you the style and design you're after, as well as the people you'll need for your Minneapolis wedding photography session to go perfectly smooth. Of course, we can always share some of our past couple's great ideas and insights so you can feel enlightened to receive yours.
As a company that cares when serving Minneapolis, we don't just stop there. We certainly know that each couple can bring unique personalities and that each real wedding day is different. Regardless, Eivan's has always stood by one basic principle when it comes to our work: Providing couples with ​the very best quality photography and videography services​, no matter what!
So, if you're wondering why considering our Minneapolis wedding photographers from Eivan's Photo, Inc. should be your first choice of wedding photography planning? First, it is because we make it a personal priority to help you plan out your wedding day and ​check availability​ ​for you. Second, we want you to be happy and have fun on your day without worrying about the photos or videos side of things.
As a result, we take pride in giving great customer service, which is why your wedding photographer will be a certified professional. We do this because the last thing we want is another worry-item on your wedding day. Furthermore, we want every one of our couples to leave without any regrets and having achieved their wedding planning goals.
We've been doing this for quite a long time now and are a photography studio who has won the Couples Choice Award along with Hall of Fame Choice Award from the Knot, so we can guarantee that our wedding packages will provide you with amazing photos and special moments that will last forever. In the hopes to bring you comfort, take a look at real reviews from some of the people who have trusted in our award-winning services below.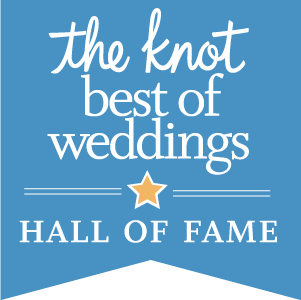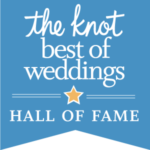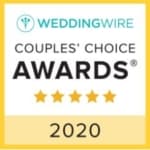 I cannot express enough what a great job that eivans did. We had the photographer go through mud to get the best shot. Seriously I cannot express how wonderful they were and how much they worked for us and we're flexible with changes. Best company ever. Also very affordable. 
We instantly connected while discussing the tone/setting of my wedding. He spent a lot of time truly getting to know our story. Our wedding ceremony was very intimate and our wedding day photographer did everything they could do to make sure they captured those moments. Almost 3 months later and our wedding guests are still talking about how great they were. 
I was very impressed by the services we received. Our photographer William was so great! I got so many compliments from guests about his professionalism, and could not have asked for a better person to take ideas from just about everyone in the bridal party as calmly as he did. Overall I am very pleased with the service we were provided with! 
As we have said before, planning a wedding ceremony here in Minneapolis is no easy task. Do you foresee a spring wedding photo shoot outdoors among the Leopold's Mississippi Gardens or do you envision an elegant and timeless ceremony at the Gale Mansion? And, if you wanted to know more about great spots in Minneapolis MN, we're constantly shooting weddings so ​contact us​ to see a real wedding in your area from our wedding photography portfolio.
Our expert team is always happy to hear from exciting people who are ready to make their fairy tale wedding experience come true and here at Eivan's Photo Inc., our personal approach will certainly make that happen with just a click away! Because we care and understand weddings and your wedding experience, we offer free consultations to new visitors too, so make sure you get in contact with us!
Lastly, you will find that our price match guarantee can get you the best value for your wedding budget, thanks to our many years of experience serving Minneapolis while also providing services nationally throughout the US.
With experience, professionalism and quality, we can expect to create beautiful and life-changing memories in the twin city on your very special wedding day.