$300 COUPON WHEN YOU CHECK YOUR DATE AVAILABILITY
Hartford Wedding Photographers
For us, it is all about keeping to one fundamental thing – providing couples with the very best quality photography and videography services personalized to their wedding details, desired plan features, and any other considerations couples may have. This is the basic principle we've worked with for over 30 years of award-winning service.
We understand how important it is to capture the right moments in photos and videos during a wedding. This is about preserving a precious ceremony and both the big and little moments of your special day for years to come.
Eivan's Photo Inc. has worked with numerous future brides in realizing their dream wedding. We have worked with grand weddings. We have worked in simple ones too. Eivan's knows it all and through that time, we also worked on perfecting our service.
Our professional network of photographers not only works with you every step of the way but also is dedicated to capturing your wedding day the way that you want it. Let us know about the style you want. Let us know if you have a special plan, vision, or unique moment during the wedding itself. Eivan's is a name you can trust when it comes to capturing what you want and exactly how you want it.
Begin the personalized pairing process to find a Hartford wedding photographer who is the best match for your needs and tastes. You can look at some of the real weddings we've done on our portfolio page to see how we've helped other couples preserve their special memories. Then let's work together to find the perfect package for your unforgettable day.
This process is what allows us to match you with the right Hartford wedding photographers. It is a fact that not all wedding photography styles are equal. Some of them do not work with what you have in mind. In that case, our job is to connect you with the one who can make your ideas come true.
Eivan's Photo Inc. offers you affordable wedding photography in Hartford. With payment plans that are the best value for wedding budgets, we can work together in making your wedding a day that you will truly never forget. Also, don't forget to take advantage of our price match guarantee feature to have a dramatic and unique wedding experience.
As a company that understands that you want your wedding to be perfect, Eivan's does not stop with just promising to take your wedding portraits. Our customized solutions mean that with every couple we work with, there is a uniqueness we always consider. Whatever the difference is, though, we at Eivan's will always work to provide them with the best quality photography service in Hartford.
Our past clients can attest to this fact. As a company with over 30 years of experience in this field, we have built up and nurtured a good reputation. Not only with the quality of our wedding photography, but also our customer service as well. You can find out more about that in the highly rated online reviews our past clients left as their testimonials.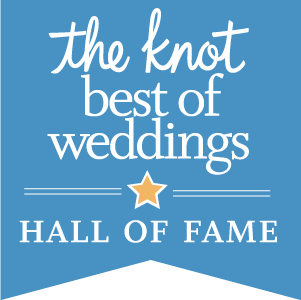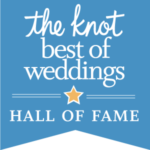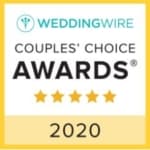 Our videographer was very nice and captured all of the important moments. We are loved our wedding video! 
I absolutely loved my wedding pictures as well as the video! It all was just perfect! Their service was very thorough and the photographer and videographer the day of the wedding went above and beyond to meet my needs! The price was also great, overall just a spectacular deal. I would recommend Eivans to everyone looking to get a good price and great quality and service! Loved them! 
The photographer was very down to earth, professional and fun. The videographer was also very nice, fun and professional. They worked very well together, after the wedding the guest even asked me about them. They made sure that they captured everything that I wanted. And thanks to them I have great memories of my great day. The cost was reasonable and worth every penny. 
When planning a wedding in Hartford, there are a lot of different decisions you must juggle. Whether you want the pure elegance of the Society Room or want a picturesque setting on Lake Zoar at the Waterview, one of those key decisions is choosing the right Hartford wedding photographer.
As exhausting as the wedding planning process can be, having a skilled wedding photographer can help take one major burden off your shoulders so you can concentrate on other things. At Eivan's, we understand how much this means to a couple, so we work to pair you with Hartford wedding photographers in your area.
If it's a wedding in style you're looking for, Hartford has the classic beauty that can make that happen. To capture that beauty in your wedding, you need photographers who know how to do that. On that note, Eivan's Photo Inc. is definitely happy to assist you.