Your Guide to Groom Photography
By Eivan's Photo & Video Editors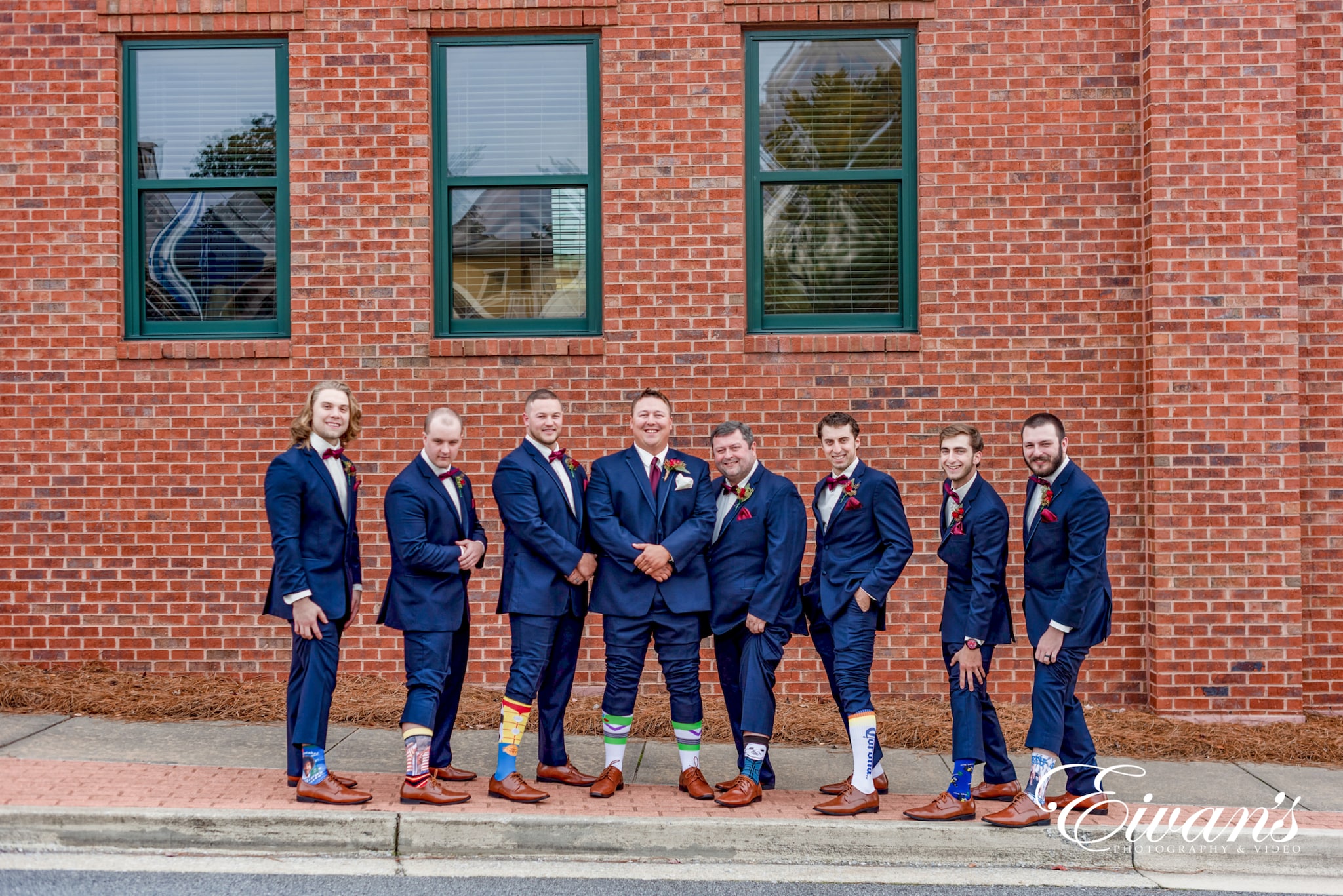 When it comes to preparing for the wedding, it is not always the bride doing all the work. The groom has just as many responsibilities of getting ready too, such as groom photography.
There are many aspects both parties should have ready for the wedding. On the other hand, some areas should only be up to the couple. In this article, we will specifically focus on your guide to groom photography.
Photography Preparations for the Groom
At every wedding, it is usually the bride that steals the show. Their time in the traditional white gown or under their flowery pink night robe is an excellent photoshoot idea. So, brides do have a lot of preparations to do. But, despite the star of the day, this doesn't mean that the bridegroom doesn't have his fair share of fame.
Groom photography preparation is just as necessary as it is with the bride. When you talk to your professional photographer, make sure to ask them to set apart a time for a separate session for you and your groomsmen. Your photography time will already be tight from the photo session with the bride, bridesmaids, and with the couple. So, make these plans early on with your hired photographer.
Choose Your Style
One of the great things about having a separate shoot is the bride and the groom can have their own choice of styles for their sessions. Of course, you should still have a general theme to base off everything in your groom photography. But, beyond that, don't be afraid to have fun in your groom-only photoshoot.
The main reason why you should choose the style you would like early on in your wedding planning is so that you can hire or rent certain things for your shoot ahead of time. Also, your photographer can decide whether two photographers are needed on the day – one having the session with the bride and the other with the groom. This way, you won't be too pressed with time on your wedding day, and what you need to organize for your shoot won't interrupt the needs of the bride for their shoot.
Personalized Your Moment
Along with the different styles the bride will have for their photoshoot session, they will also have their own set of poses. It's the perfect time to take personalized photos. Whether you want to look out the window in your tux or to reminisce on your vows by the mirror, this is the time to express yourself while you're all alone.
Even though this is your wedding and entails some traditional looks, it doesn't mean that you can't make some changes to display your personality. So, take time to show what you love and find ways to incorporate what is meaningful to you. 
Look Your Best
It is a common notion that women spend a lot more effort and time when it comes to getting dressed or getting ready compared to men. Although this may be true, that doesn't change the fact that men need to be just as vigilant in looking just as fabulous on the wedding day, especially when the time comes for the photography sessions. These photos will act as tangible memories, so you certainly want to look your best.
To help you grooms prepare, we've compiled a short to-do list to complete before the wedding day arrives. As you go through this list, feel free to add other tasks or to customize your to-do list.
Get a haircut or a neat trim, but not the day before the wedding. 

Purchase your best cologne and deodorant. 

Accessorize yourself. If you like tie pins, then use them. If you think cufflinks make you look more handsome, then put them on. There are many ways that accessories can complement your looks, so use what goes well with your suit or tux.

Get everything cleaned and ironed. 
Photography Ideas for the Groom
There are countless ideas that you can take on for your groom photography. You can even copy some ideas from your bride, but whatever you choose should reflect something important to you. They say that the best pictures are those that commemorate your special day and your love for your future wife. So, we have listed below some worthy of sharing that is common amongst many bridegrooms.
The Hotel Room
First on the list is the hotel room. You can capture a lot of moments in your hotel room. One piece of advice before taking photos in this setting is to tidy or clean up the room first.
Otherwise, you can get great shots of the groom preparing for his wedding ceremony, putting on his tie in the bathroom mirror, or holding a glass of wine from the bar fridge. The best thing about this set up in the bedroom is that you will be able to remember the day you felt just before the ceremony when looking back on these photos.
The Details
Next up is taking photos of the groom and the littles things. These little details can consist of the wedding ring or the set of cufflinks you bought. Whatever features you include in your photos, they will surely turn out amazing in the groom photography.
Another thing that you could do during this groom-only session is to have close-up pictures of yourself. The details we are talking about here is not just limited to items. You can have close-up photos of your bow-tie, a certain facial expression, or a picture of the camera looking over your shoulder. Like we've mentioned earlier, there are countless ideas that you can think of.
The VIPs
Including your wedding VIPs in your wedding photography sessions are also just as important if you want to remember your wedding day meaningfully. These VIPs include your close friends, beloved family members, and even long-time acquaintances. After all, these people make up half of your wedding and it is them as your guests that make it an enjoyable celebration.
One thing to make sure to have in your session is photographing the groom and his groomsmen. You might be limited to what everyone can wear for the shoot with the short time available, but there are a lot of ways that you can get creative in these shoots. Some examples of groups pose are cheering with a glass of wine, horseplay in the bedroom, or serious poses by the staircase.
The Props
Having props in your groom photography is not as common as having them in your engagement or pre-wedding photos. But, if you are really passionate about something, then you can totally add it to your wedding day album. This is your wedding, so you should do all you can to make your groom photography special.
Although props are more about objects, this can refer to your pets as well. If you have a dog or cat, then make some plans to incorporate them into your pictures. If you have too many people on your VIP list, then having a layout of different photography schedules can help you cover everything or everyone you need. In turn, you will be filling your wedding album with everyone (creature or human) that attended your wedding and made it special.
It is good to have a photo session of both the bride and groom together on the wedding day. But, having your groom-only photography session is also an excellent  thing for many reasons.
This article on your guide to groom photography has all the basics to getting you started on making plans for your big day. Plus, as a photography company, we always love to show off both the beauty in beautiful photos.