How to Pose for Engagement Photos
By Eivan's Photo & Video Editors
Finding out how to pose for your engagement photos is one factor that'll have a significant effect on how they'll look.
How to Pose for Engagement Photos is both a matter of skill and trust. If you have a chance, talk to your wedding planner about having a brainstorming session on photo ideas and candid shots you've seen that you love.
If you are not used to posing for the camera or performing certain behaviors, then all you need is practice.
Just like with how you can learn new skills in sports, you can get better at posing.
How should couples pose for pictures?
First, we're sharing some of our pro tips on how you can create the best Poses for your Engagement Photos.
The three things mentioned below are our insider tips on what creates the best photo poses for just about any couple.
Tip number 1
Keep moving
When it comes to posing, or when you hear the word pose, you're probably imagining the word "static" or "stationary."
Not moving during a pose is a great thing to master, so the photographer can get the shot they want.
This will also help couples get used to a specific posture.
However, what can help you feel natural while doing poses for your engagement photos is if you keep moving.
You want to avoid being rigid in your actions so that you can appear natural on the camera.
Plus, your photographer will be taking a lot of pictures throughout the session so that at least one of those pictures is bound to capture a rare and perfect moment.
So, it would help if you got used to posing and not be afraid to move into a pose.
A great example is a kissing pose. When your photographer gives you the go for a kiss, please don't get into
the position quickly and instead lead up to it comfortably, even slowly like you see in romantic movies.
This will allow your photographer to capture valuable moments before the kiss, as well as during the kissing.
Tip number 2
Keep talking
Your photographer should not only be giving you instructions for when it's time to do a pose for your engagement photos, but they should also be given instructions at every moment of the pose.
A mark of a good photographer is one that not only knows how to give guidance but who also knows how to entertain their clients or can keep the mood feeling light and cheerful.
After all, your engagement shoot should be a fun and joyful experience.
It should also work both ways, so you should also not be afraid to talk to your photographer.
Moreover, photographers love to see couples moving on their own into poses they naturally do with their partners, such as hugging, kissing on the forehead, or having a cute laugh together.
In any case, if you ever feel unsure what to do or how to do something, ask your photographer.
These natural movements truly do make fantastic engagement photos, so make sure you don't stop communicating with both your partner and photographer throughout the whole session.
You will then no doubt produce the engagement photos you both deserve.
Tip number 3
Keep practicing
As with all things in life, practice makes perfect. One of the best advice we can give couples who are shy is to try the pose out.
Practicing at home in advance can prepare you for those poses on the day of your shoot. You can even choose poses that you and your partner do often or naturally at home, as already mentioned above.
It's not only vital that your engagement photos come out the way you want, but they should also look like "you." So, practice as much as you can and be yourselves as you do so.
One thing to note is that you not only have before the day of the shoot to practice, but you can also practice during the photo shoot.
For example, don't hesitate to take a moment to have a short discussion with your partner to remind them of their part.
Who knows, you might even have enough photos to create an engagement bloopers album at the end of the day from all the fun you guys had.
Poses to Get the Day Going
At the start of this article, we stated that how to pose for your engagement photos is a matter of skill and trust.
With that said, let's elaborate on what we mean so you can have a better idea.
Your Hidden Talent
You don't have to be a professional actor to do this. Even if you've never been to a drama class, you can still act out your poses.
Many of our wedding photographers have seen what couples can do on camera, and they can attest that it just requires a bit of confidence to strike that best-looking pose.
The infamous phrase, "just imagine the audience in their underwear," may sound cliche, but anything helps when you're trying to get over your stage fright, or in this case, camera shyness.
As you learn to do this, you'll find that everything around you goes away, and the pose becomes more comfortable to perform.
Have Some Trust
Trust is such an essential attribute in any relationship.
When you trust that your partner will do their part or that they will get over their "stage fright," they will feel more assured that everything will turn out fine.
Besides, you should especially trust in the photographer you've chosen.
This is, in fact, one of the reasons why we highly recommend hiring a professional photographer.
That way, you can have maximum assurance and confidence in having successful engagement photos.
Foundational Poses
Once you've realized your hidden talent, one of the standard practices amongst photographers is to have their couple begin the shoot with foundational poses.
Foundational poses are effortless and natural poses that couples can do together to warm up for the camera.
These poses are everyday picture poses that anyone can do, such as a regular picture facing the camera, the standard sitting down position and looking into the scenery, or just your average hug.
Then, later on, as the shoot progresses, you can be comfortable enough to get into more complicated or extravagant poses without much struggle.
One thing to remember is that it's about you and your partner, so make the most of your special moments together.
How do you take good engagement pictures? Here's a list of Engagement Photo Poses!
There are a variety of different ways and styles that poses can come in. What you choose should represent your relationship with your partner and express your love for each other.
Once you've gotten yourselves settled down from all you've learned thus far, here is an engagement photo
pose list you can consider using as you plan your photo shoot.
The majority of engaged couples tend to go with a classic look for their engagement photos. They're usually simple, easy, candid shots. But, just because something is simple doesn't mean it isn't very pleasant. Sometimes, plain is a new beauty.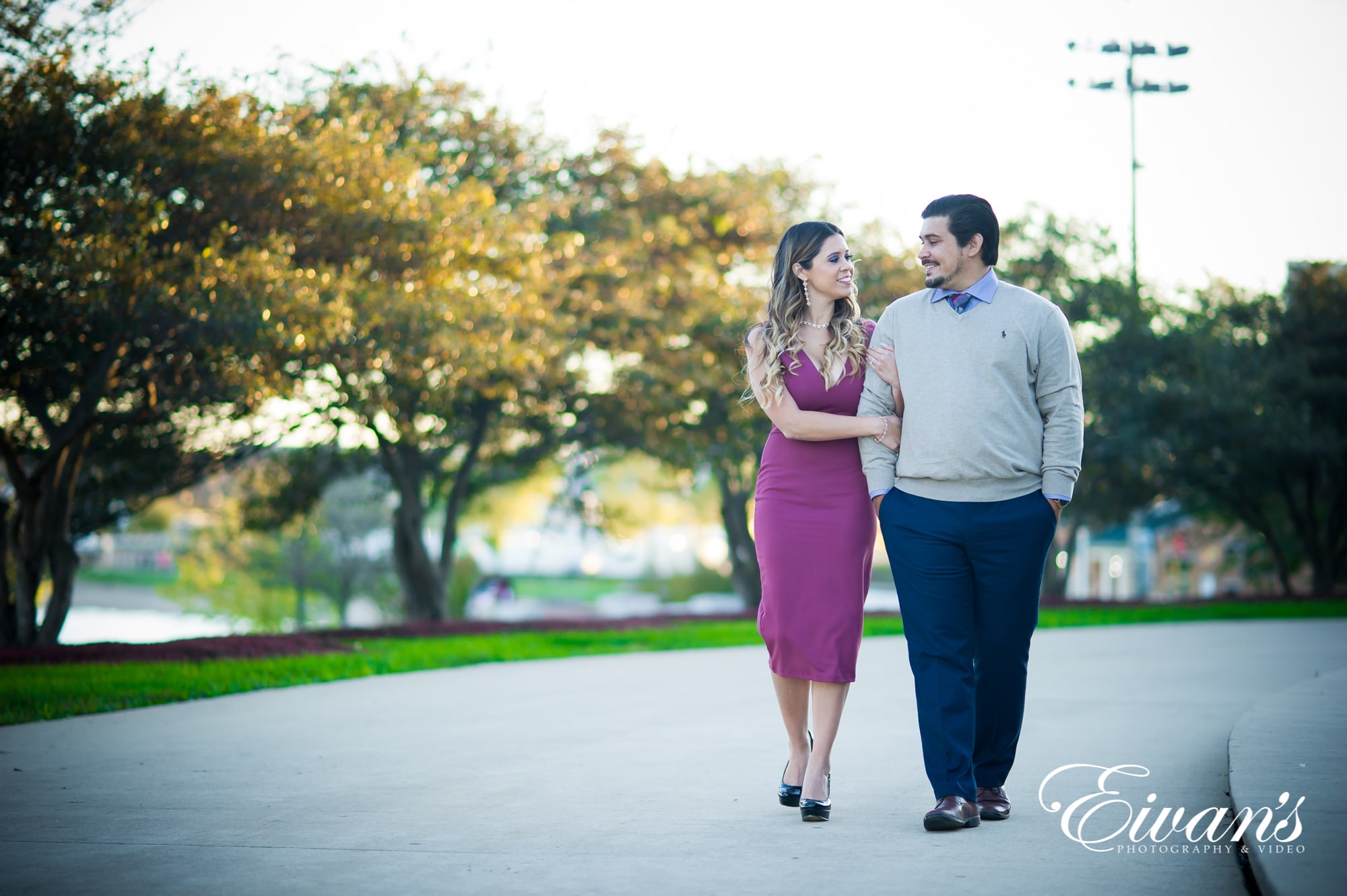 If you want to show more feelings in your engagement photos, then this style of photos is a great choice. This is perfect for couples who want to show the passion they have for each other.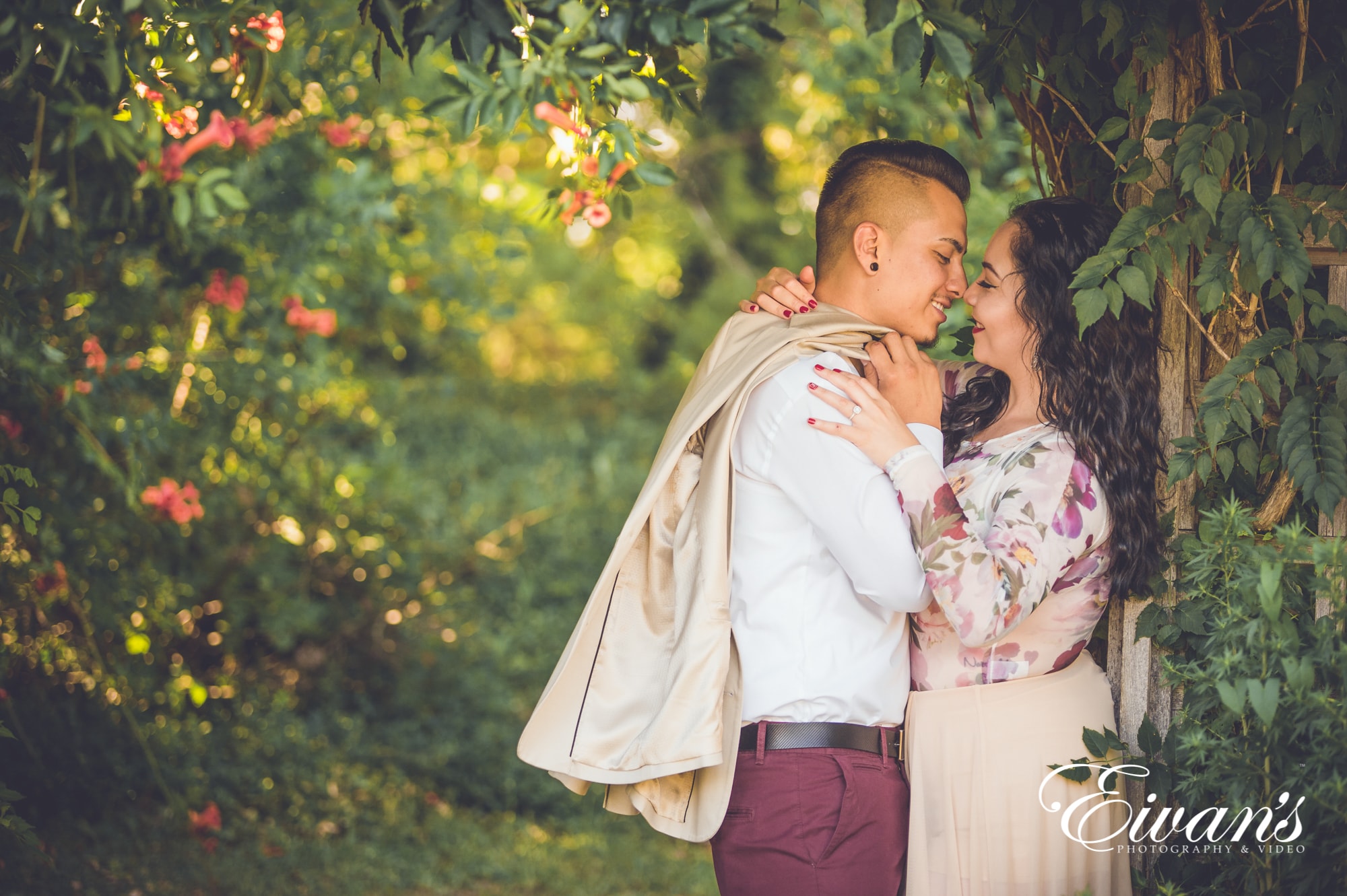 If you're planning to use your engagement photos for save-the-date cards, then you'll need to have some detail style photos. These are pictures that mainly focus on things that have meaning, such as engagement rings, outfits, or even certain poses.
Of course, your engagement shoot may not be set on the day you got engaged. Thankfully, you can reenact those very unique and special moments from that memorable day. You might even feel the excitement again as you and your partner get into the pose that melts your heart.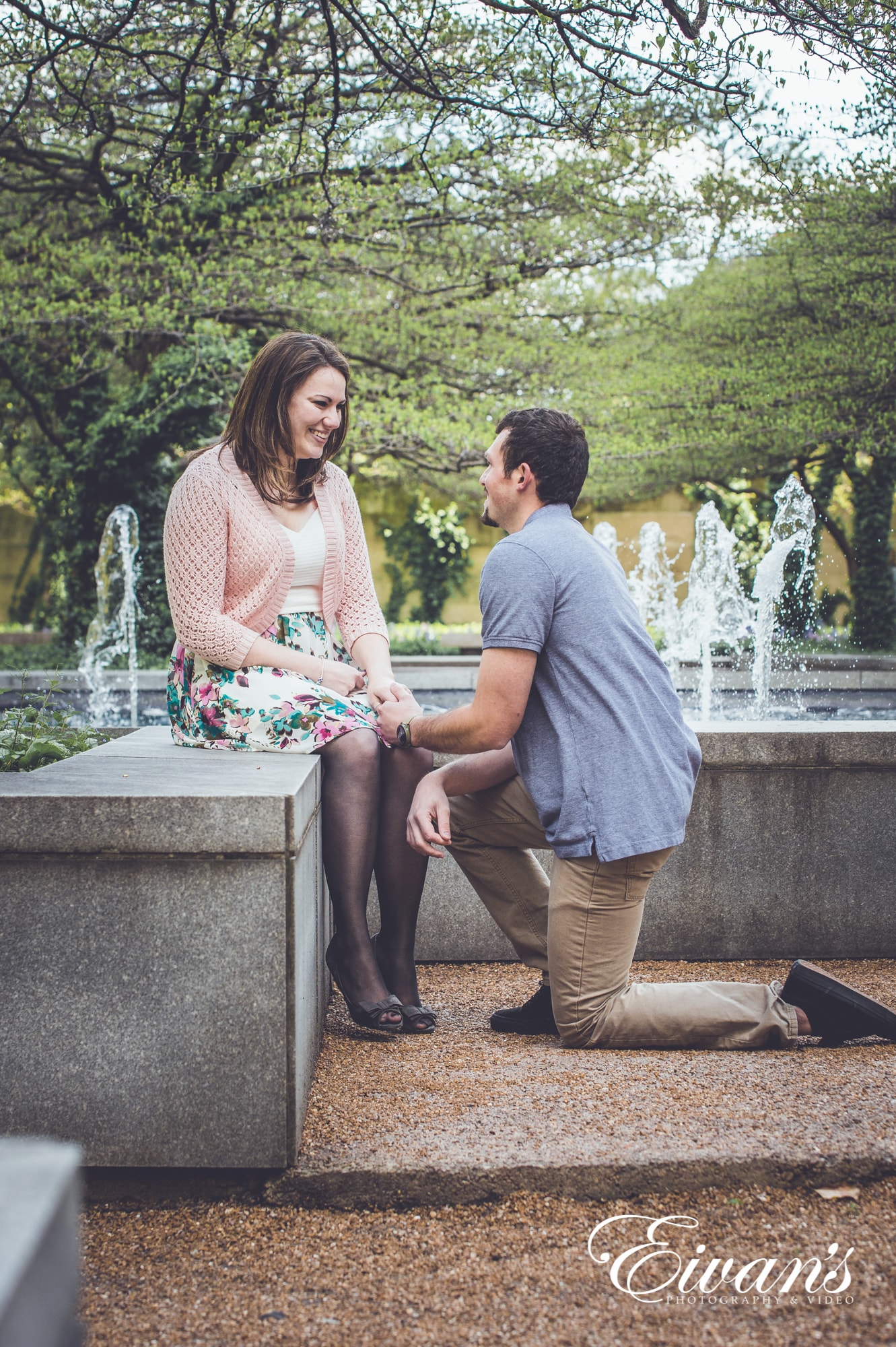 With these insights , you'll be prepared to have the best photo results when the day arrives. There are many more poses for your engagement that you can learn and borrow from other couples.